Welcome to our Anovite Review!
Has someone approached you about an "amazing opportunity" to work from home and earn money, called Anovite?
But you want to know to more before you jump in with both feet, and found our review by doing your research. Is Anovite a Scam?  Let's get into our review…
First off, it's great to see that you're doing your research before buying into any "seemingly good" product.
That is how you avoid scams and find only legitimate ways to make money online!
To be completely transparent with you, we're not associated with Anovite in any form.  We're not here to pitch or sell you anything.
Instead, we want to ensure you get all the details you need to know, including company background, pros and cons, and everything else.   That way you can make an informed decision about whether Anovite is the right option for you.
Anovite Review Summary
Product Name: Anovite
Founder: Dr. Anthony Kleinsmith
Product Type: Health and Wellness MLM company
Price: $39.95/annually + up to $499.95 for products + $50/month to remain active 
Best For: Experienced Network Marketers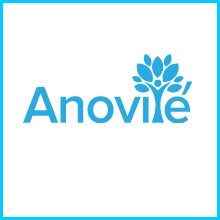 Pros
Affordable to Join
Money Back Guarantee
Long History
Affordable Products
Cons
Low Success Rate
No Income Disclosure
Lawsuits – Lead in Products
Saturated & Competitive Industry
Summary: Anovite is an MLM company that sells a range of health and wellness products.  The harsh reality is that you'll need to recruit people to have any real chance of making any real money with them.  There has been issues with lawsuits regarding their products, and the success rate is really low.
The company also doesn't publish an income disclosure, which might mean the company is trying to hide something…
Rating: 40/100
Recommended? No
Anovite is a health and wellness MLM or Multi-Level Marketing company.  It was founded in 2014 by Dr. Anthony Kleinsmith, who is also the CEO.  But strangely, this is not mentioned on their website.
One thing you should know, is that Anovite doesn't actually produce their own products, instead they act as a distribution channel for Immune Tree, where Kleinsmith has worked for in the past.
On closer inspection of Anovite, I found that there was a lawsuit against the company that alleged that their products were violating the California health standards.  Apparently some of the products being sold by the company contained lead that went over the legal limit.
You can read the full lawsuit details here.  Lead poisoning is dangerous and can have some very bad consequences on your health.
This is something that you should know before deciding on whether this opportunity is for you, as you would be selling these products or taking the supplements yourself.
You can learn a little more about the company and it's MLM opportunity with this 3-minute video…
This video makes it sound like an awesome opportunity, with some fantastic products… But you already know that this is a clever marketing video to make it look like that… 
So, you may still be wondering…
Is Anovite a Pyramid Scheme
Despite many MLM's looking like they might be one, Anovite is technically not a pyramid scheme…
They promote and sell a range of legit products and it is technically possible for their members to earn money without the need to recruit anyone into the business.
But as the reality with most MLMs is that the only people making decent money is those that do a lot of recruitment, we should still consider whether Anovite is operating as a pyramid scheme in disguise…
What's a Pyramid Scheme?
A pyramid scheme is a company that pays its members for recruiting more people into the company.  A true pyramid scheme will not really have a product or service to speak of.  So, they exist purely to get more people into the company, and that is the only source of income.
Pyramid schemes are illegal in most countries, as they are totally unsustainable, and impossible for all members to earn money from it.  This diagram from Wikipedia shows why…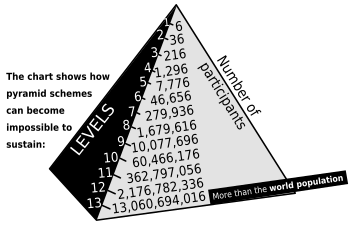 Not all MLMs are pyramid schemes as many offer a legit product or service that does actually offer the consumer some benefit.
But there are also some MLMs that are operating like a "pyramid scheme in disguise", as they hide the fact that the only way of earning a decent income is through recruiting new members.
The typical sign is an MLM that has really overpriced products and then put a monthly sales quota onto their members. 
Both of these combine to tell you that the biggest customer group of that MLM company is their own members, and that most of them are actually losing money instead of earning money.
If you want to learn how you can spot these pyramid schemes in disguise, then check out this 5-minute video…
Recruiting isn't the only way to make money with Anovite.  You can make money just by selling their products directly to customers without a need to recruit anyone to sell under you.
But recruitment is always where the serious money is with an MLM, and that leads to us saying this…
Success is Rare at Anovite
Success isn't just rare at Anovite, but with all MLM opportunities…
Did you know that between 73% and 99% of all MLM members lose money?
the MLM members who are finding the most success are those that recruit a huge downline team that are able to sell the products, and in turn recruit even more people.
This is the only real way of an MLM member building a "passive income" as their team help do the work.
The problem is that most MLM members find it hard to recruit anyone, which means that they have to pay money each month to stay active by buying products.
Anovite requires their members to accumulate 50GV points every month.  If you're not able to sell this amount, then you'll have to buy $50 worth of product every month to keep your membership.
Some MLM companies publish an income disclosure statement.  This statement shows you how much people make with that particular MLM.
The figures are usually terrible, and they do usually show that no one is making any money, apart from a select few.
But when an MLM doesn't publish an income disclosure, it usually means the picture is worse than most other MLMs…
Well, where does Anovite sit? 
The truth is that they don't publish an income disclosure statement, so i think it is safe to assume the figures would go with the norm for an MLM within the health and wellness sector, which is that 99% of members are not earning money, but wasting money every month to remain active…
Anovite is a little different to most other MLM companies in the health and wellness industry.  That is because they don't produce their own products, they work as a distribution channel for Immune Tree.
Their main products supplements to help people sleep, lose weight, and have a healthy body.
There is a little more detail in this 4-minute video I found…
I know, it's another sales video…
The business opportunity is made out to sound like a good deal for both parties.  But the company get the bigger benefit, as they save millions of dollars as they don't have to advertise or promote their products to people.
They leave that up to their distributors or members, and as this is the hardest part of the process, it is nowhere near as simple as they make out…
It's a really good idea to check out a company's product line thoroughly.  Especially if you plan on joining them and thus, selling these products on.  You need to understand the products and even test them out to see what they're like.
Their flagship product is their Colostrum6, which contains the "superfood – colostrum".  Colostrum is the breast fluid which is produced by humans, cows, and other mammals prior to breast milk being released.
There is still more research required, but some of the benefits are listed as:
Improving the Immune System
Improving Gut Health
Prevention and Treatment of Diarrhoea
You should know that the colostrum that is in Anovite's products is Bovine Colostrum, which is actually from cows.  Here are some of the potential downsides to consider, according to Healthline:
Not suitable for those allergic to Milk or Soy
It is still unknown whether it's safe for those who are pregnant or breast feeding
Concerns of the ethics of taking from calves who need it
Food safety concerns (Traces of Salmonella found in some)
So, there is definitely more research required to consider the true benefits and concerns of these products.
But this is the main product and selling point you'll be utlising to sell this…
Colostrum6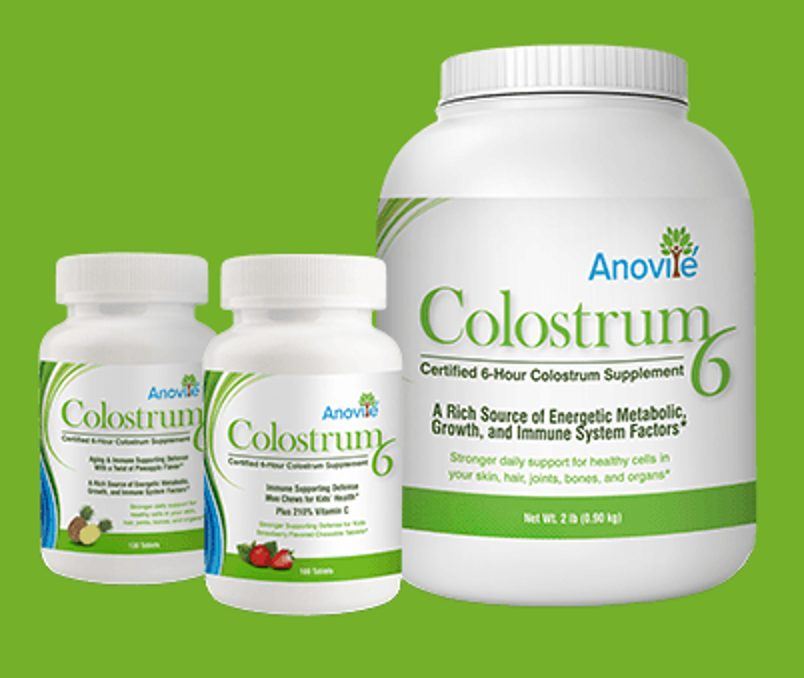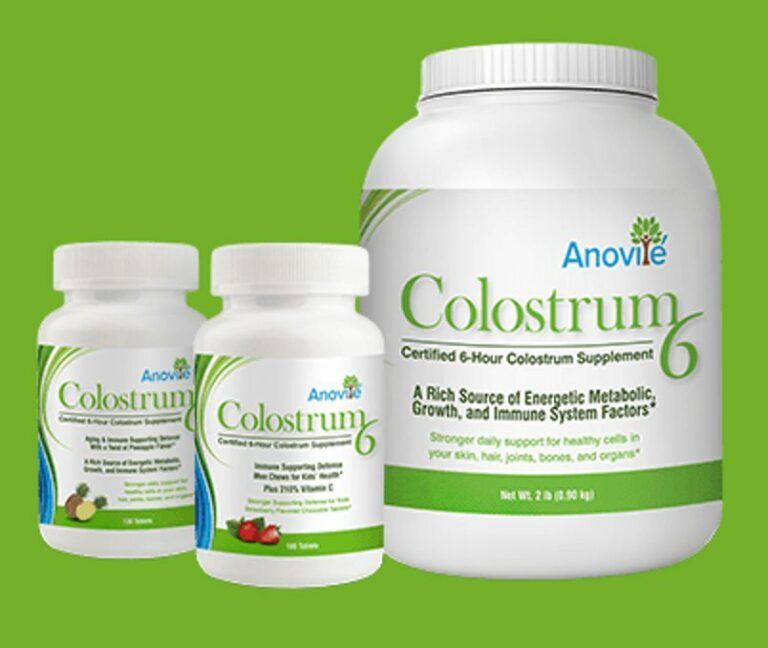 Products on offer at Anovite:
Colostrum6 – tablets and powder – $25 for 90 capsules
LimuZ – Colostrum in sachets – $70 for 30 doses
LeptiTrim6 – colostrum for weight loss – $62.50 for 180 capsules
Canine6/Feline6 – colostrum for cats and dogs – $22.50 – $72.50
Flex6 – colostrum for muscle growth – $67.50 for 180 capsules
OxyQuest – cleanser – $37.50 for 2 ounces
This video will help you learn a little more about their Flex6…
Whilst, these products do have a unique, albeit a little controversial, selling point.  The downside is that the health and wellness sector is heavily saturated with many different MLM companies all offering a very similar product line, all claiming to be special and the best thing since sliced bread…  
Examples of MLMs include…
If you would like to see their full product range, then find it here…
Haven't Made Your First $1 Yet?
Studies have shown that more than 70% of the people who want to make money online have not made their first dollar yet. So, you're not alone!
How To Make Money with Anovite?
Right, so this might be the information you are wanting to know…
Anovite is an MLM company, so there is the usual two ways for you to make money with their compensation plan:
Sell their products and earn a commission
Recruit people into your downline and earn bonuses from their sales
Please note, you don't actually earn income from recruitment alone.  that would make it a pyramid scheme, instead you earn commissions and bonuses for any sales your team can make.
Getting Started with Anovite
If you're just interested in becoming a wholesale customer, then you can sign up for free.  But if you want to sell their products and earn a commission, then you will need to pay an annual fee of $39.95.
However, there is a need to get 100 PQV to start, so you will be recommended to get a Fast Start package.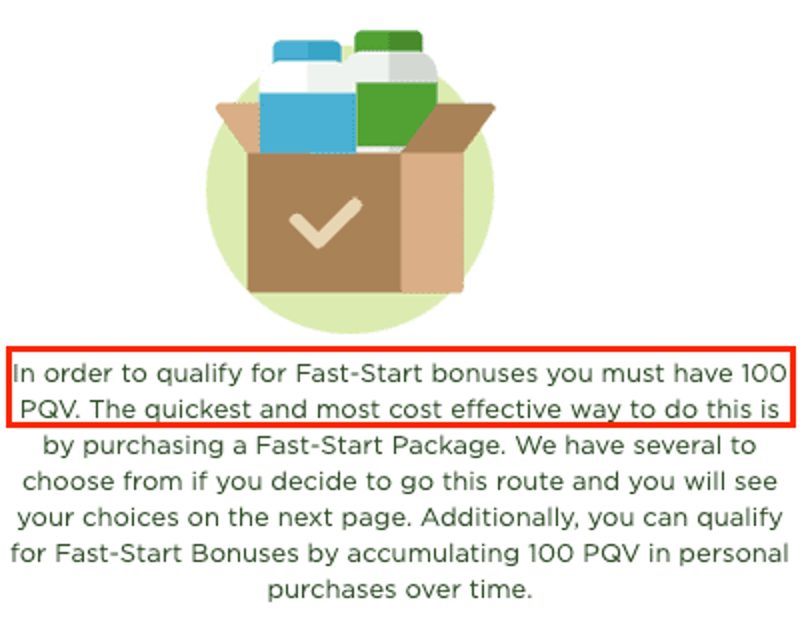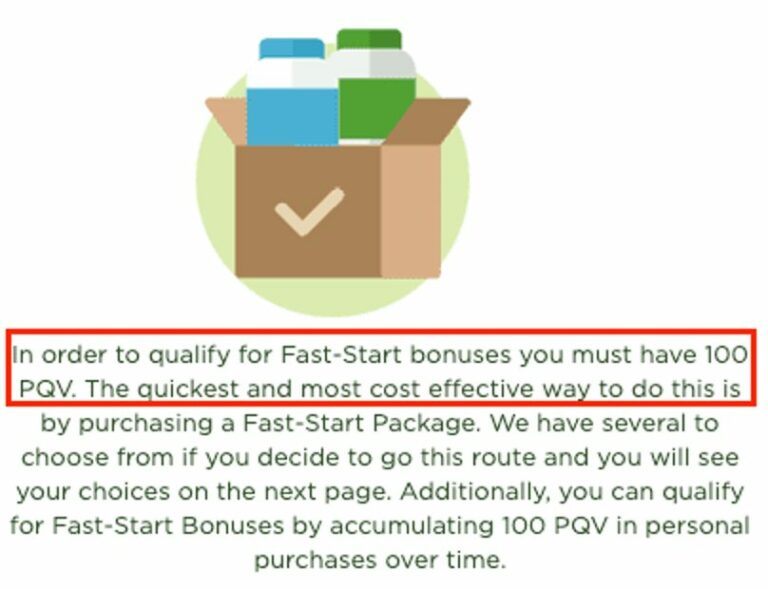 These packages are:
Wellness Pack ($119.95)
Inch Loss Pack ($199.95)
Total Health Pack ($299.95)
Colostrum6 Sample Builder Pack ($499.95)
Colostrum6 Family Pack ($299.95)
Colostrum6 Starter Pack ($149.95)
They all range in value, and the number of products they include.  So, you'll need to budget for between $119.95 and $499.95.  Or even more, if you want the right products to be included…
Then, the costs don't actually stop there…
Anovite Monthly Costs
There is a monthly charge if you actually want to receive any commissions you have earned.  They claim this is to remain active and motivate you to sell more, but the reality is that you become their guaranteed customer.
So, in order to remain active and therefore eligible for commissions, you'll need to accumulate 50 BV each month.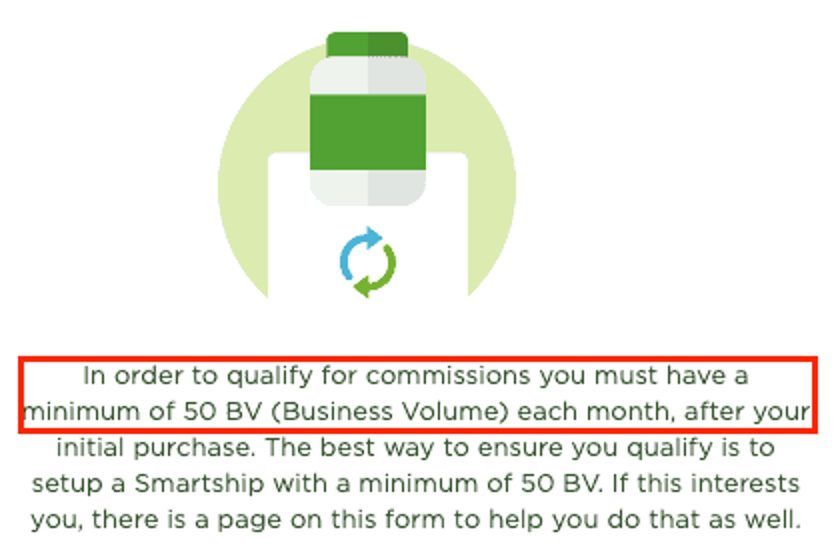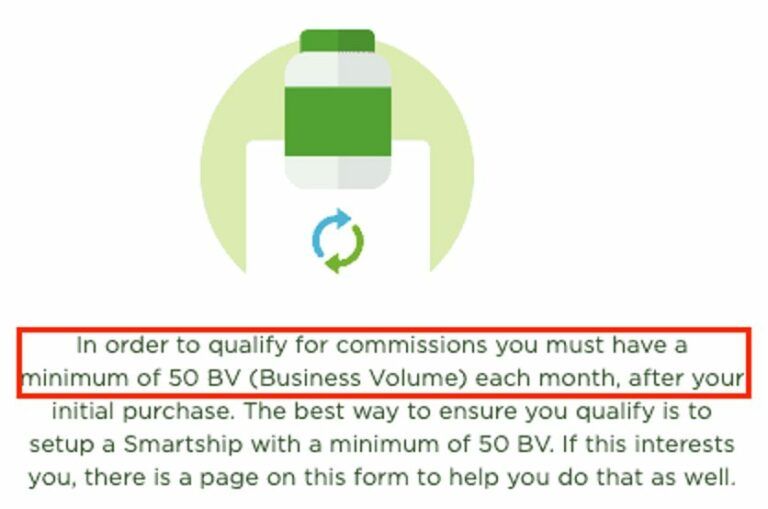 If you're able to sell that amount of product each month, it wouldn't be a problem.  But due to the difficulty of this, the company advises you to set up a "Smartship", which is basically a standing order of $50+ a month.
If you don't set this up, and don't sell that amount of product, your account will be suspended.
This could end up going one of a few ways…
You end up with a garage full of stock that you have no desire to use yourself, meaning you lack any confidence in the product yourself.  Or, there is just so much back there, you are going to struggle to use it.
You get your account suspended and you lose any money you've invested.
Or, your a top sales person, who will sell through stock every month ok and be fine…
The problem is that most of us are not like that.  You need to decide where you are within that category.
Either way, here's your potential costs for the first year in business…
$39.95
$120-$500
$50 x 12 months
Total Costs for 1 year = $759.95 – $1,139.95
That is before you consider any other expenses that go with running a business, like marketing, gas, training, etc.
P.S. This program enabled us to Create a 4-Figure Monthly Passive Income Stream! It's Free to get Started and costs only $49/month to go full-time!
Anovite Compensation Plan
All MLM's love a good-old complicated compensation plan.  I don't think anyone really understands it all.  They are just designed that way to make it look like there are loads of different ways for you to earn money, when really there is just the two.
We'll try and keep our explanation of Anovite's plan simple, but if you want to check out the full 20-page document, you can find it here.
So, there are 13 ways for you to earn money with the Anovite compensation plan.  These are:
Retail Commissions – 25% commission on product sales
First Order Bonus – 25% bonus on the first order your customers make
Customer Advantage Bonus – helps to earn team bonuses
Smartship Advantage Program – accumulate Smartship credits
Fast-Start Bonus – $75 or $150 bonus for recruiting someone
Fast-Start Mentor Bonus – $25 for recruiting
Team Bonuses – $25 for first two "cycles" + $10 after that
Matching Team Bonus – 10% of downline sales when you are a director or above
Rank Advancement Bonus – grow your team and advance in rank
Car/Lifestyle Bonus – $100-$375 per week if a "Bronze Director" or above
Ruby Executive Pool – 1% of your teams BV
Emerald Executive Pool – 1% of your teams BV
Diamond Executive Pool – 1% of your teams BV
I said it was confusing, but that is how MLM companies like it.  It makes it out like there are 13 ways for you to make money, but the reality is that there are only two ways, these are:
Sell Anovite Products
Recruit People into Anovite's business
And when you take a look back at the list, you'll see that most of them relate to recruitment…
If you want to get your head around all that you need to know about their compensation plan, then this 20-minute video will help you out…
No, Anovite isn't a scam.
It sells a range of legit products and it also pays its members or distributors on time like they say they do.
The main reason that many MLM members come out saying that they are a scam, is because of all those hidden costs that are not mentioned to them.  People are desperate to recruit people to avoid the costs themselves, and naturally do not tell people about them.  Otherwise, they wouldn't join.
Whether this opportunity is right for you, is completely down to whether you believe in the product and are able to go out there and work like a full-time sales manager.
The rest of our review will help you get all the other details we feel it is prudent for you to know, that way you can make an informed decision…
Just to be completely transparent with you, I'm not a distributor of Anovite, nor do I endorse Anovite in any way.  I have researched the website, testimonials, and information available on the internet to get the details about what this program genuinely does.    I do this, as I have been caught out by a scam in the past, and am trying to help others avoid a similar fate…
What We Liked About Anovite
Here's what we liked about Anovite:
#1 Affordable Startup Costs
The costs needed to get started as an Anovite distributor is actually pretty low, it only costs you $39.95 to get started…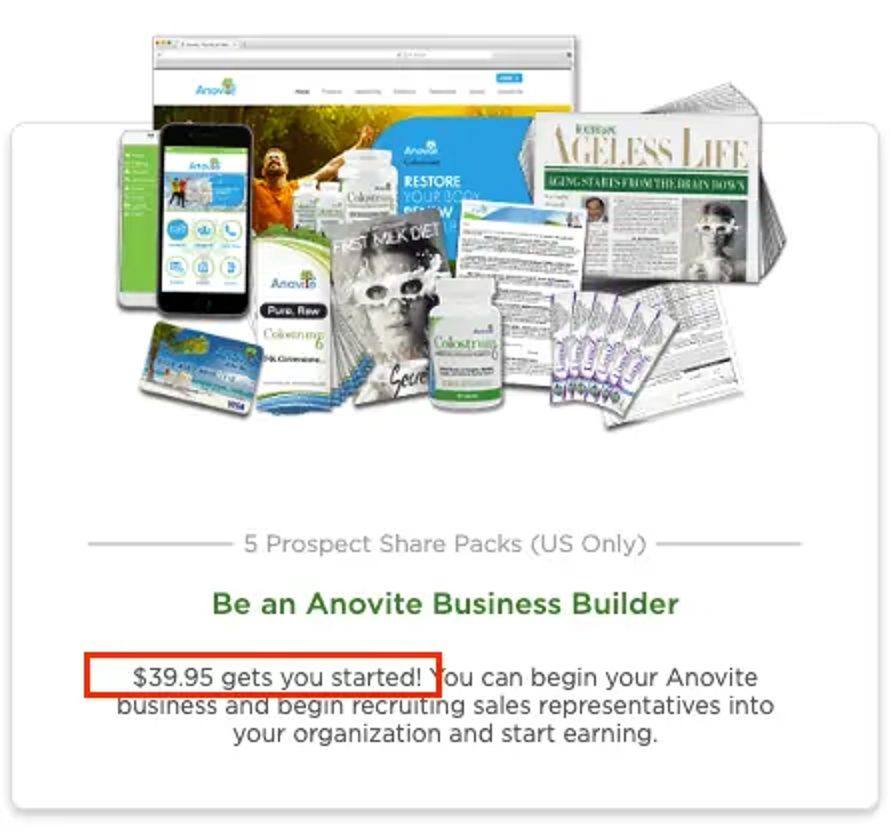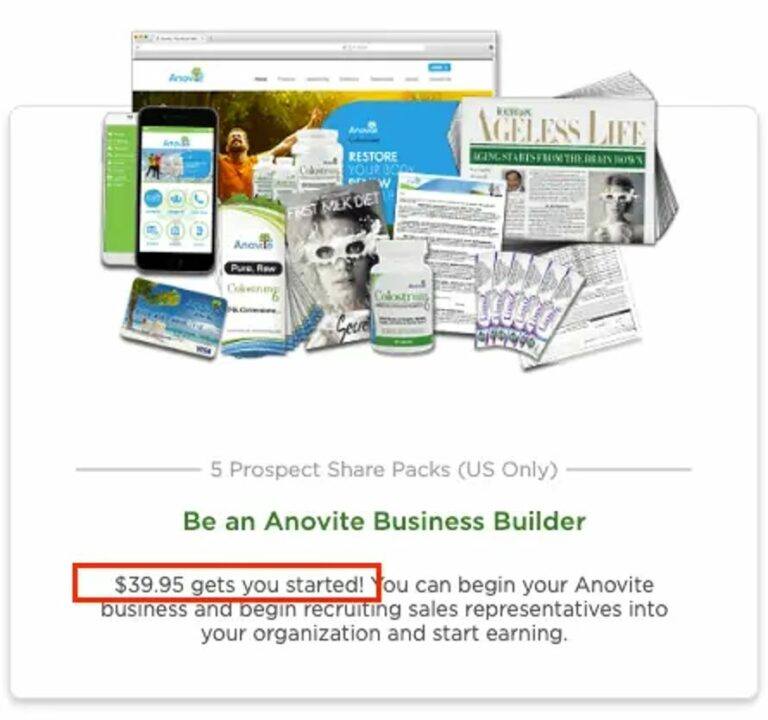 Although, the thing to know is that you don't actually get any products within that price, you'll need one of their fast-start packs.  But again, they are not exactly sky-high prices.  Especially when you compare to other MLM businesses.
#2 Long History
Immune Tree has been in the business of producing and selling Colostrum products for over 30 years.
This is a sign that Anovite isn't a scam, and that they are not exactly going to disappear tomorrow.  Many MLM's don't make it past the 5 year mark, so this is a good thing to look for in an MLM opportunity.
#3 Refund Policy
Anovite offers a 90-day returns policy.  So, you can get your money back for any products bought within 90 days.
This shows that the company believes in the quality of their products, and aren't trying to make quick money from selling low-quality products.
#4 The Products are Affordable
One of the main turn-offs about many MLM opportunities is that the products are just really expensive and overpriced.  Especially when you compare them to retail alternatives.
An MLM with expensive products is usually a sign they are operating like a pyramid scheme in disguise…
So, it is a pleasant surprise to find that Anovite products are similar prices to the colostrum products you would find on Amazon.
This both makes it more realistic for MLM members to sell them, and not have to turn to recruitment if they don't want to.
What We Didn't Like About Anovite
Here's what we didn't like about Anovite:
#1 Low Success Rate
Success is very rare at MLM, especially is a saturated market like health and wellness.  It's so hard to stand out against all of the other products.  This leads to many MLM members losing money and ending up quitting, being no nearer earning what they were hoping too.
#2 No Income Disclosure
Most MLM companies publish an income disclosure statement.  This tells you what their MLM distributors are earning on average.
But Anovite doesn't publish one.  It makes you wonder what they are trying to hide?
This usually points at an MLM company that only has a very select few making decent money, and the rest are losing money.  The company doesn't want you to find that out…
#3 Lawsuits – Lead in Products
There have been complaints and even lawsuits taken out against Anovite's products.
The main one was from March 2018, where the Environmental Research Center send Anovite a Notice of Violations of Health Safety, regarding lead being in thier products.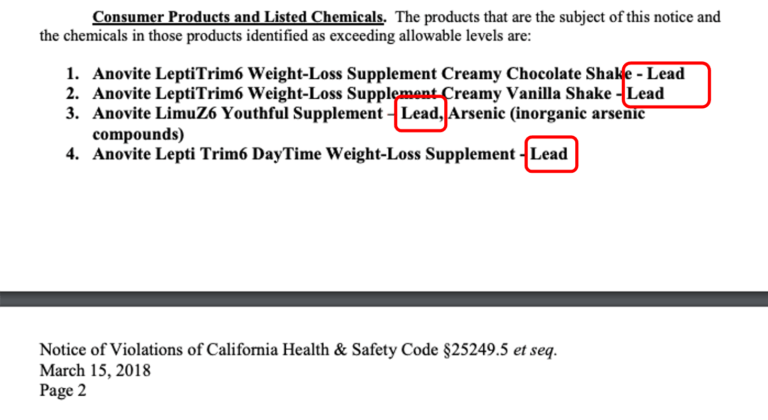 The main concern was that there was lead in some of their products.  Which has been shown to be a cause of certain diseases, particularly cancer.
This is majorly concerning, and we also don't seem to be able to find any sort of resolution to this notice too.  This may mean they haven't made any changes to their products as a result of this notice.
Worrying, if you need to try and sell these products for a living.
#4 Saturated & Competitive Market
There is so much competition within the health and wellness MLM industry.  This will make it even harder to sell these products, especially as none of them rely on conventional marketing.  
All of the hard graft is left down to their distributors, who have to convince people to trust them, and their products.
We listed some MLM's earlier, but here are some other similar MLM companies we've reviewed…
That is just a select few, there are literally hundreds of these.
It's always hard to stand out in this industry, and Anovite doesn't have anything that might make the difference and help you stand out enough!
Haven't Made Your First $1 Yet?
Studies have shown that more than 70% of the people who want to make money online have not made their first dollar yet. So, you're not alone!
My Anovite Review - Final Conclusion
Anovite isn't a scam or a pyramid scheme, but that doesn't necessarily make their business opportunity the right decision or move for you to make.
It is possible for you to make money, but with the competitive nature of the industry, and the monthly expenses that will soon stack up.  I'm not convince this is the best option for most people looking for a way of making money.
The people who will make good money are those that act like full-time sales people.  Or, those who are able to recruit a huge downline team, where they all buy the products each month.
You need to be selling products by the caseload or doing a lot of recruitment, and that is just the start of it.
Making money online or from home doesn't have to be as difficult as with an MLM opportunity, keep reading for a much better alternative…
I'm not a fan of MLM, not because it's illegal or not profitable, but because of all the restrictions and expensive costs involved.
Instead, Affiliate Marketing is our top recommended business model for anyone looking to make money online
The reasons are simple…
You can promote anything you want and aren't restricted to only promote products from one MLM company
You don't have to recruit anyone to make money
You never need to sell to your friends and family
It's free to get started
In fact, with affiliate marketing we've been able to Create a 4-Figure Monthly Passive Income Stream.  If you want to learn more, click here.
Thanks for checking out our Anovite review!  If you have any questions or comments to add, then please write them in the comments section below. 😉