Welcome to our Juice Plus+ Review!
I going to guess that a friend or family member has approached you with an amazing opportunity to become healthier, lose weight, and be your own boss all in one.
But you're not entirely convinced it is all legit and you're wondering is Juice Plus a pyramid scheme or even a scam!
First off, it's great to see that you're doing your research before buying into any "seemingly good" product.
That is how you avoid scams and find only legitimate ways to make money online!
To be completely transparent with you, we're not associated with Juice Plus+ in any form.  We're not here to pitch or sell you anything.
Instead, we want to help you get all the necessary information there is about Juice Plus, and their business opportunity. 
When you consider that 99% of people who join an MLM lose money.  It's important you know the facts.
Our in-depth review will provide you a company overview, pros and cons and everything else in-between to help you make an informed decision about this "amazing" business opportunity.
Juice Plus+ Review Summary
Product Name: Juice Plus+
Founder: Jay Martin, in 1993
Product Type: Health and Wellness MLM company
Price: $50 to join + $35/year membership, $75/month autoship (minimum)
Best For: People who are good at networking & recruiting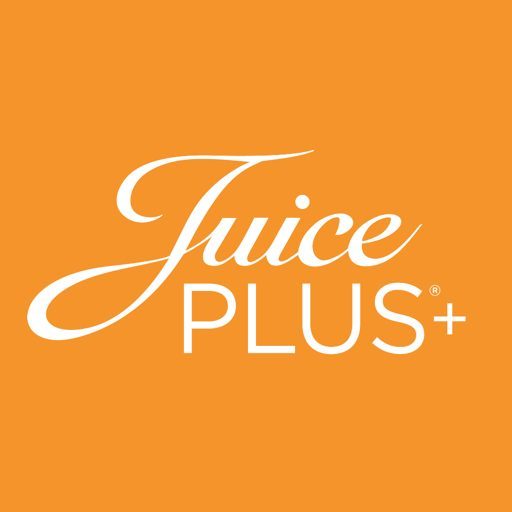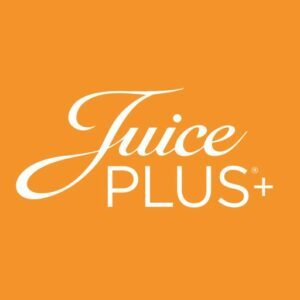 Pros
Long History
Proven Research… But
Cons
Expensive Products
Hidden Monthly Expenses
Product Effectiveness is Subjective
Pyramid Scheme in Disguise
Inappropriate Marketing Tactics
Not Transparent
Low Success Rate
Summary: Juice Plus+ is a health and wellness MLM company.  Distributors are able to make money from selling their products.  Their products are legit, but also pretty subjective.
But the biggest issue we have with Juice Plus+ is their reliance on outdated methods, along with a huge emphasis on recruiting a downline.  The only realistic way of finding success is to recruit a huge downline, often at the detriment of those you recruit.
This has led many of their distributors to using unethical marketing techniques, which just shows how hard this gig is.  As the company doesn't publish an income disclosure statement, it stinks of the company trying to hide the facts.
Rating: 25/100
Recommended? No
Juice Plus+ is a health and wellness MLM or Multi-Level Marketing opportunity.  It sells a range of vitamins to help everyday people get the nutrition they need.
Juice Plus claims to be "the next best thing to eating fruits and vegetables" and to "bridge the gap between what you should eat and what you eat everyday".
As to whether Juice Plus can really replace real fruits and vegetables, I am totally sceptical…
The company was founded in 1970 by Jay Martin.  It was originally called the National Safety Associates (NSA), this was due to them selling fire detectors and water purifiers.
In 1993, Juice Plus+ was formed to "continue their commitment to health and wellness".  It's a branded line of dietary supplements containing concentrated fruits and vegetable juice extracts, fortified with added vitamins and nutrients.
The Juice Plus+ product line are actually produced by another company called National Alternatives International (NAI).
Alongside these products, there is the opportunity for everyday people to sell this product line and recruit people into the MLM business.  This is claimed to be a chance of being your own boss and working from home.
You can learn a little more about the Juice Plus+ mission in this 5-minute video…
So, it seems like a pretty decent business, doesn't it?
Well, we both know you're smart enough to realise that is just a clever marketing video.  With that being said, you may still be wondering…
Is Juice Plus+ a Pyramid Scheme
You would be forgiven for thinking that all MLM's were a pyramid scheme.  Especially as many of them could actually be operating as a pyramid scheme, albeit in disguise.
Juice Plus+ isn't an outright pyramid scheme.  They do offer a legitimate product line and their distributors can make money for selling these products, without actually having to do any recruitment.
But, Juice Plus is very close to being a "pyramid scheme in disguise" as the only way you are going to make good money is through recruitment, and a lot of recruitment at that.
Let me explain why…
What's A Pyramid Scheme?
A pyramid scheme is a company that promises to pay members for recruiting more people into the company, rather than selling a product or service.
This type of scheme is illegal in most countries, as it is impossible for everyone involved to earn money from that type of structure.  This diagram from Wikipedia explains why…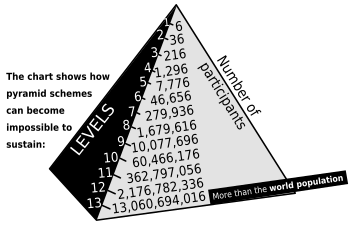 Most MLM's, like Juice Plus+ do have a legitimate product line.
But with the expensive prices and the monthly sales quota or autoship, it makes it very hard for distributors to make good money from just selling products.
The only way to avoid the monthly costs, is to recruit and do a lot of it.  When recruitment is the main focus of an MLM, it stinks of it being a pyramid scheme in disguise?
Success is Rare at Juice Plus+
Success isn't just rare at Juice Plus+, it's rare with any MLM business opportunity.
Were you aware that between 73% and 99% of MLM representatives lose money?
When you consider that the latest income disclosure statement we could find, from 2018, shows that 93% of their distributors earned less than $2,100 that year.
There are many expenses and costs that go together with an MLM opportunity, some of them are not made clear on signing up.  But the facts are that those 93% lost money with this business opportunity from Juice Plus+.
We'll share with you the details later on, so you can fully understand what the truth is…
How Does Juice Plus+ Work?
Juice Plus+ farms fruit and vegetables, and produces simple to take supplements from them to help people become more healthy.
They also offer everyday people an opportunity to sell these products for commission, pitched as a a way of working from home and "being your own boss".
It makes it sound like it's a big win-win for both parties.
But the reality is that the company saves millions of dollars a year on expensive marketing campaigns and the hard work of promoting these products to people is left down to these people looking for a way of earning money from home.
But you should know, that this is really hard.  The health and wellness indsutry is very competitive and saturated with many different MLM companies out there.   So it isn't as easy as that sales video made it sound.
Let's take a look at their product line, does it stand out from the crowd?
Juice Plus+ offers a range of nutritional supplements, which all fall into one of the following categories:
Nutrition Bars – $35/month
Drinks Mix – $35/month
Chewables – $12.75 – $76.50/month
Capsules – $25 – $75/month
Juice Plus+ is trying to stand out in a competitive market, by producing pretty unique supplements, which are still based around real vegetables and fruits.
Here's a short video that explains how they go about this…
Basically, here's what they do:
They "juiced" the fruits and vegetables
Remove the carbohydrates from the juice
Add any vitamins and other nutrients
Dehydrate the juice and put them into capsules
That is how they product their unique supplements, claimed to be the way to "replace" fruits and vegetables.
Juice Plus+ Flagship Product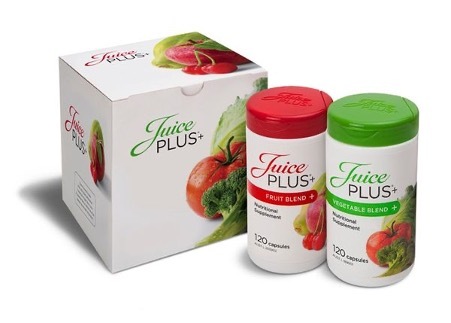 There are 3 different capsules that are offered by Juice Plus+, these are…
Fruit Blend
Vegetable Blend
Berry Blend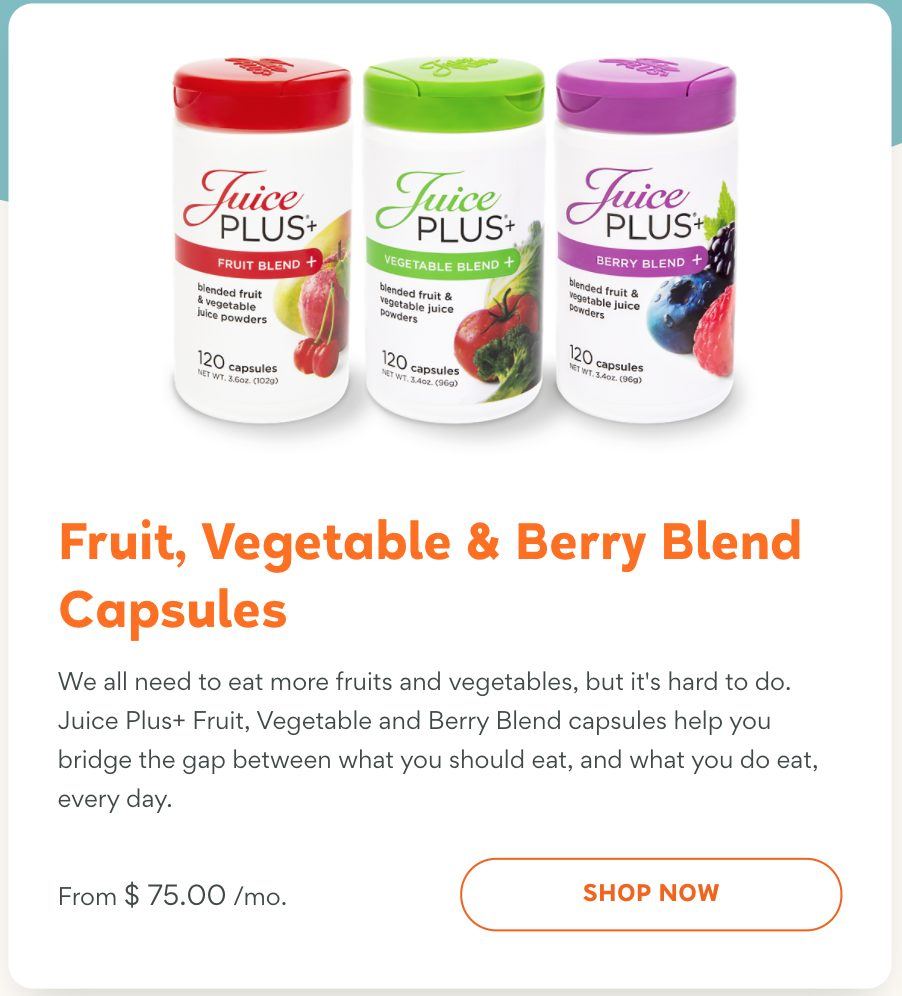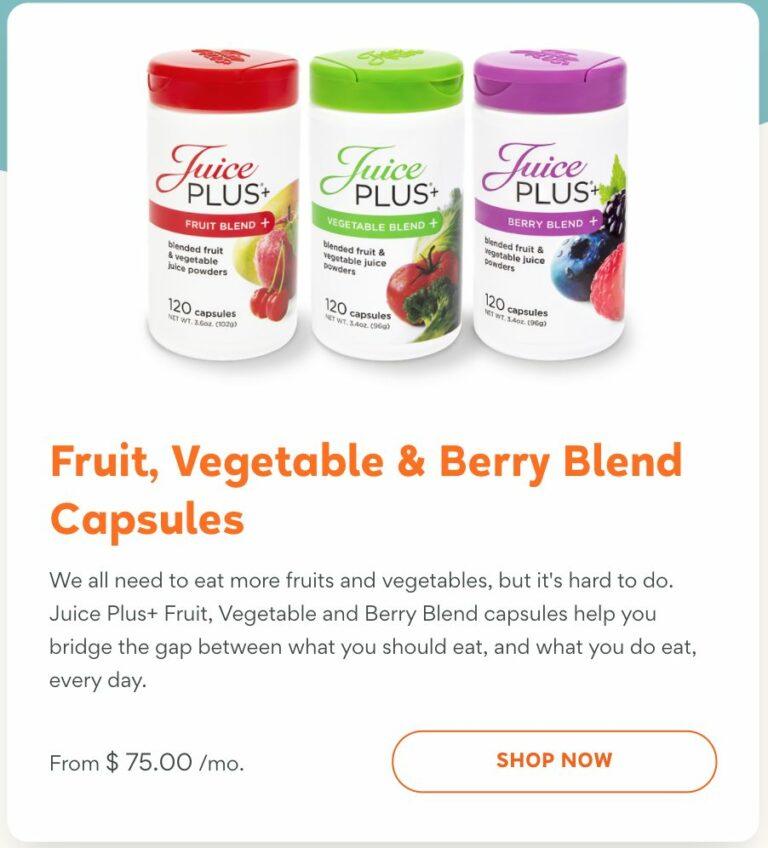 The claims they make, are that taking these 3 capsules complement each other and form part of a balanced diet.
They also claim that some of the potential benefits of taking these supplements, are:
Increased nutritional intake
Better heart health
Reduced stress
Improved immune system
Better skincare and dental health
However, it is also very important that you are aware that this is NOT better than actually eating real fruit and vegetables.  There are also many other multivitamins that offer the same benefits.
Healthline summarises Juice Plus+ perfectly…


There are also many, many other MLMs that offer very similar nutritional supplements.  They all also claim to offer the best products on the market.  Here are some of the other MLM's that are offering a similar product line…
The health and wellness sector is really competitive, and MLM representatives are at a disadvantage as they are trying to sell expensive supplements like these, when there are better and cheaper alternatives online.
Haven't Made Your First $1 Yet?
Studies have shown that more than 70% of the people who want to make money online have not made their first dollar yet. So, you're not alone!
Can You Make Money with Juice Plus+?
It is possible for you to make money with Juice Plus and their business opportunity.  But it is going to be really hard!
You have to remember that you need to be selling more products than you are buying yourself.  That is just to breakeven.
There are only a few that are making money with Juice Plus+.   Those that are earning more than $12K a year, are those that focus heavily on recruitment.  They work more like full-time sales managers who are encouraging their downline team to make more sales.
How To Make Money with Juice Plus+?
Just like any other MLM opportunity, there are two main ways for you to make money with Juice Plus+:
Sell their products and earn retail commissions
Recruit people into your downline to earn various bonuses and commissions
To avoid being labelled as a pyramid scheme, you don't actually earn income for recruitment alone.  You only earn commissions based on their sales.
Before we go into any more detail, let's discuss how much it costs to get started with Juice Plus+.
Getting Started with Juice Plus+
To get started, you first need to pay a one-time $50 signup fee.  This includes basic training, marketing materials, a custom website, back office and other resources to help you get started.
There is also an annual renewal fee of $35.
But the costs don't just stop there…
Juice Plus+ Monthly Costs
There is no "monthly sales quota" to hit at Juice Plus+ to "remain active", this is a good sign that they aren't a scam.
However, you're encouraged to actually use the products yourself.  After all, how can you think about encouraging people to buy them, if you aren't using them yourself?
All of their products come as a monthly subscription, and realistically, if you want to get the claimed benefits, you'll need to sign up to a $75 monthly autoship.
So, the costs for year 1 with Juice Plus+ are:
Costs for Year 1 with Juice Plus+ = A minimum of $985
That is before you consider any other costs and expenses that go with a business opportunity, like marketing, travelling, training, etc.
P.S. This program enabled us to Create a 4-Figure Monthly Passive Income Stream. It's Free to Get Started and costs only $49/month to go full-time!
Juice Plus+ Compensation Plan
MLM compensation plans are complicated.  I think they all have competitions to see who can make theirs the most complicated and confusing.
That is definitely the case with Juice Plus+ – Nice and complicated.
This screenshot summaries their compensation plan…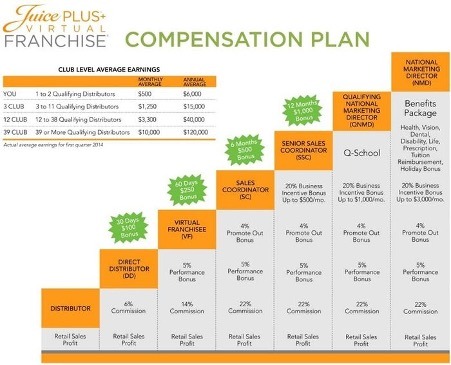 There are 3 ways, you can get paid with Juice Plus+.  These are:
Retail Sales Profit (around 14% commissions)
Commission (6-22% of your teams "PVC")
Bonuses (team building bonuses for recruiting others, as per the table above)
Don't worry, if you're still confused… that's the general idea!  They do it to make it look like there are loads of different ways for you to make money, but the truth is there is only two ways:
Sell Juice Plus+ products
Recruit people into the MLM
If you want to explore their compensation plan a little more in-depth, then you can watch this 15-minute video that explains their compensation plan…
No, I don't believe Juice Plus+ is a scam.  They offer a legitimate product line, and pay their members on time, just like they claim to do.
However, when you factor in some of the hidden truths, some distributors get annoyed with the company, especially as they are losing money, and they then call all MLM's a pyramid scheme or a scam.
The remainder of our Juice Plus+ review, will help you get all the information you still need to know about their business opportunity, including those ugly truths, and everything else inbetween.
Just to be completely transparent with you, I'm not a distributor of Juice Plus+, nor do I endorse Juice Plus+ in any way.  I have researched the website, testimonials, and information available on the internet to get the details about what this program genuinely does.    I do this, as I have been caught out by a scam in the past, and am trying to help others avoid a similar fate…
What We Liked About Juice Plus+
Here's what we liked about Juice Plus+:
#1 Long History
Juice Plus+ has been in business for a very long time, since 1993.
when you consider most MLM's don't make it past the 5 year mark, for Juice Plus+ to make it 25 years is saying something.
Then, when you consider that NSA, the company behind Juice Plus has been around for over 45 years, since 1970.
If Juice Plus or NSA were a scam, or a pyramid scheme, then the FTC and other authorities would have closed them down years ago.
#2 Proven Research…But
According to the Juice Plus+ website, there have been many clinical studies regarding their products…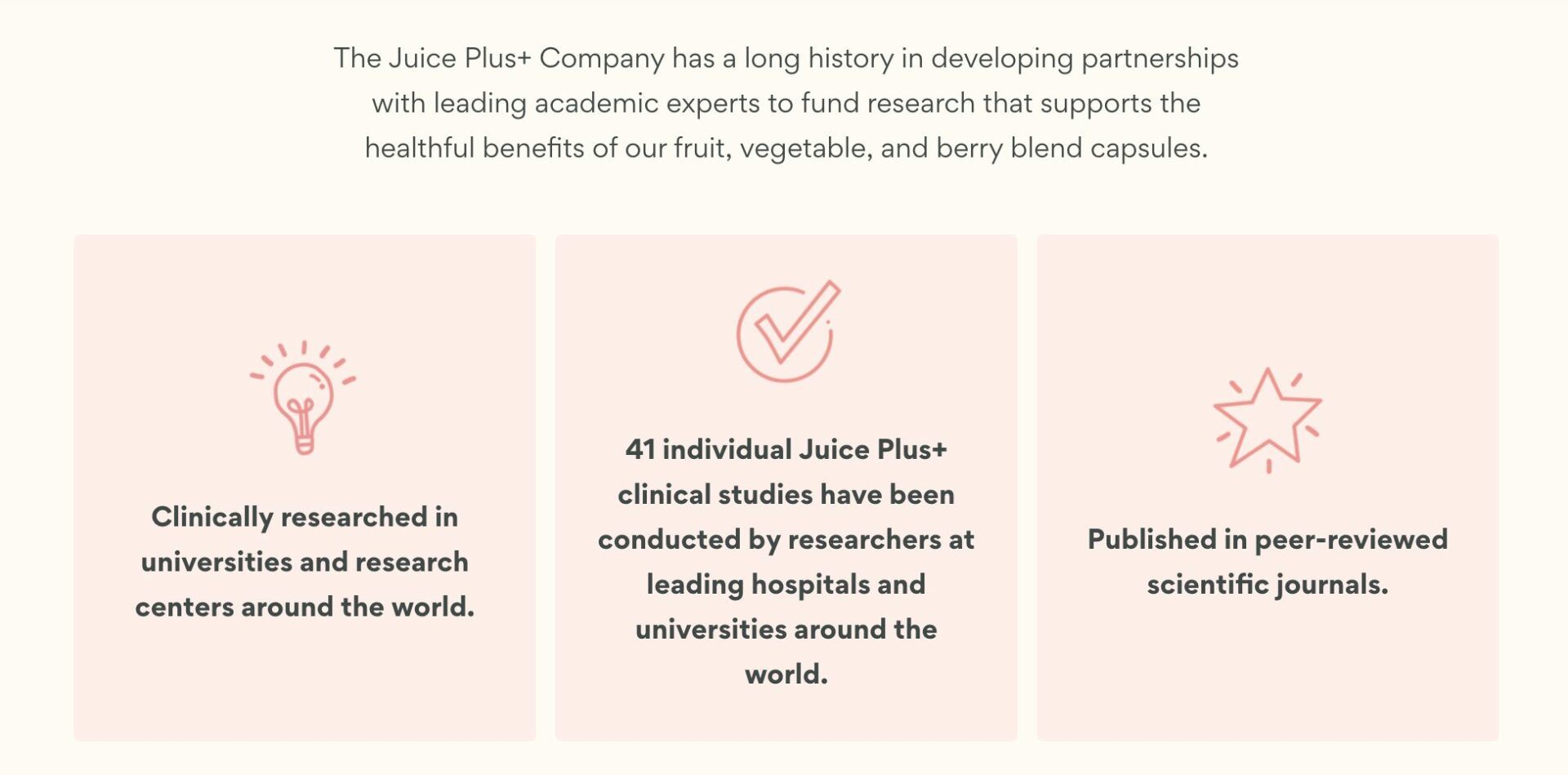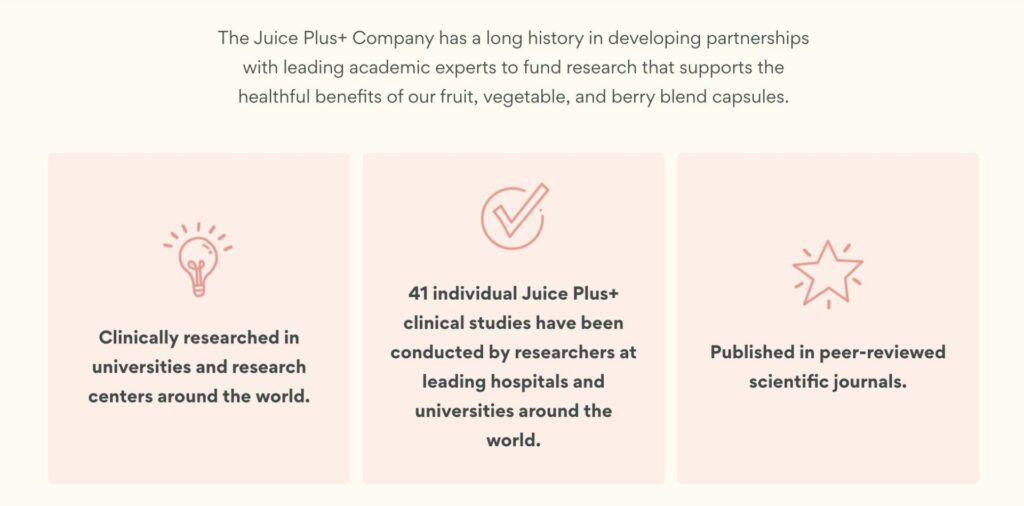 The company has done many research programs into how their products can benefit the body, relating to gums, heart, immune system, DNA, skin and many other issues.
Whilst these do seem reliable, there are also many conflicting and controversial arguments going around these studies.
Although Juice Plus+ claims that their products are backed by research, critics argue that there are no scientific proof that the Juice Plus+ products offer any significant health benefits, and that these claims are just deceptive marketing tactics.
Many of the marketing claims made about Juice Plus+ products are false or misleading.
Like we said earlier, there is no real evidence that their products are any better than a regular multivitamin.
In fact, many of the studies on Juice Plus+ have been widely criticised for being industry-funded.  Basically, this means these studies are biased and one-sided.
There is only so much you can trust in a clinical trial, especially when it's relating to an MLM company and their product line.
What We Didn't Like About Juice Plus+
Here's what we didn't like about Juice Plus+ (The Ugly Truths):
#1 Expensive Products
The first thing you have to ask yourself is whether you would be willing to pay the prices quoted by Juice PLus+?  Because if you aren't, then how many of your friends and family are going to?
MLM products are really expensive and overpriced.  Especially when people can pick up a multivitamin from Amazon for a fraction of the price.
If you believe their products are superior to those "cheaper" alternatives, then read this next point first…
#2 Product Effectiveness is Very Subjective
This can be said for any nutritional supplement.  Some people will see a big benefit, and others won't notice anything.
The only real way for you to know is to try the product yourself.
From a distance, we can only rely on other people's opinions, so check out these screenshots…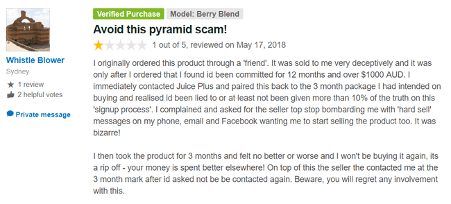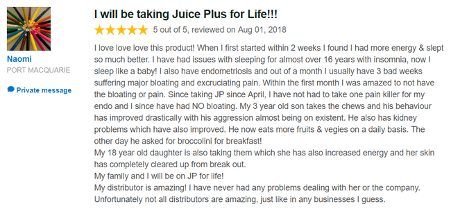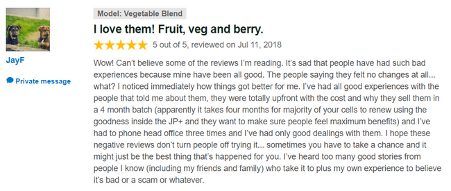 There is a real mixed bag of opinions of the effectiveness of their supplements.  It's like any multivitamin, it'll work for some, and not for others.
#3 Hidden Monthly Costs
There are many hidden monthly expenses that are both sneaky, and a cause for many complaints online…
The fact is, you cannot buy products individually.  You must buy them on a monthly subscription plan and the minimum plan starts with a 4-month commitment.
Let's show you what this means, with an example.
Their "Orchard and Garden Blend capsules" costs $93/month.   But you cannot just buy one package of these.
Instead, when you purchase them, you'll be automatically subscribed to their 4-month autoship.
You have to pay $93 for 4 consecutive months, and they'll ship these capsules to you every month.
The reason they do this, is due to it taking at least 4 months for your body to feel the effects or difference.
Whether that is true or not, I cannot answer.  But as we said earlier, the results are subjective.  It just sounds like a clever marketing ploy to get you to pay more.
Think about it.  Instead of getting people to pay $93, they are really making people to pay $372 from just one purchase.
What makes this worse is that some of the unethical distributors don't tell people about the autoship.  So, there are many complaints online about unwanted credit card charges or being unable to cancel the autoship.
This is a problem for you on two fronts.  The first is that you will be expected to sign up to that autoship, and paying those prices.  The other issue is how you convince people to sign up to that autoship…
#4 Juice Plus Acts Like a Pyramid Scheme in Disguise!
New distributors are instantly advised that they need to recruit someone else into the company.  The claim is that if you don't do this, then you will need to keep on paying for your own products.
The other factor is that your commission is determined by your rank, and that rank is dependent on the number of people you are able to recruit, and their performance.
When you are required to recruit other people just to cover your costs, it starts to stink of an MLM operating as a pyramid scheme in disguise…
The image below, also describes how it all works…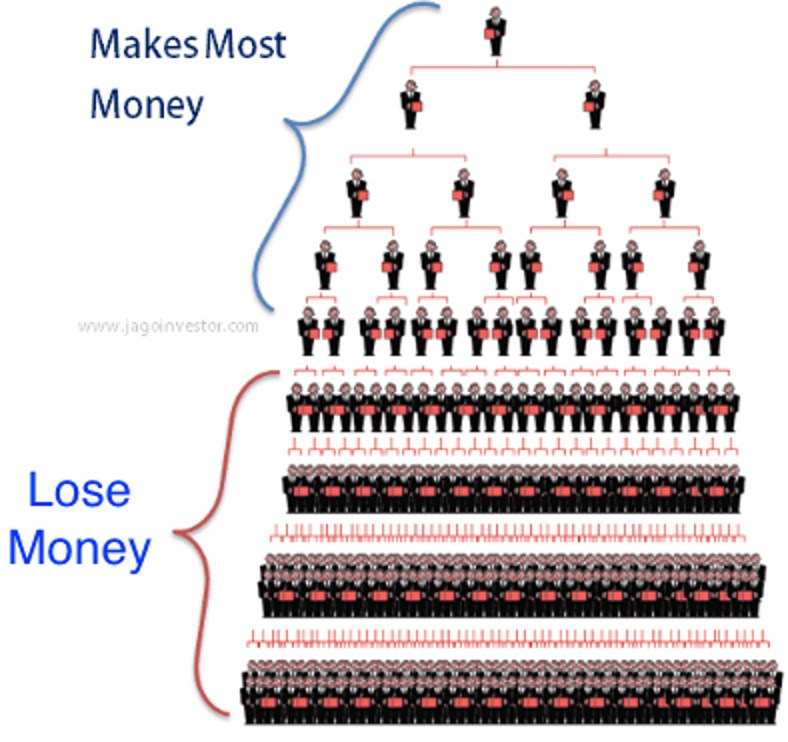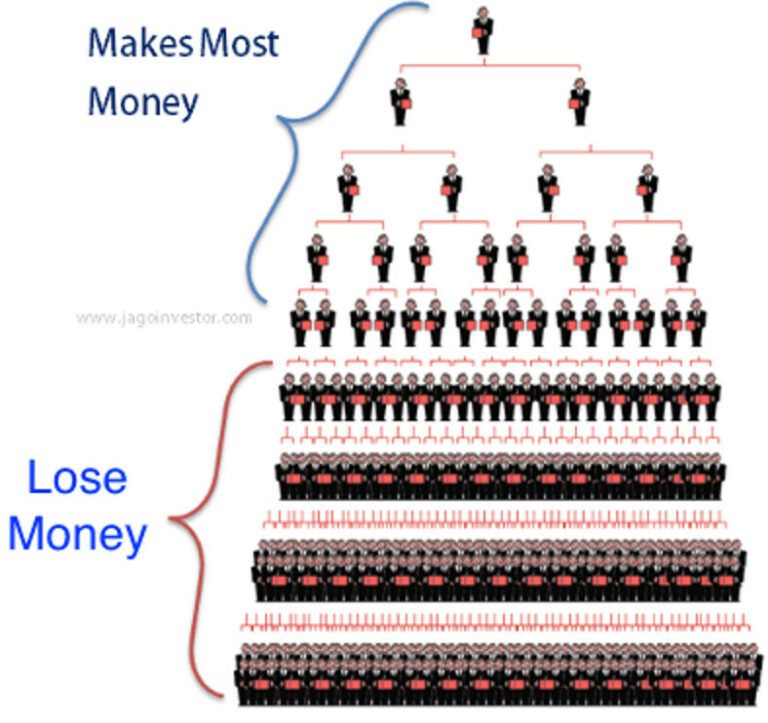 The vast majority of those members trying to eek out a living with an MLM, are actually losing money in the same structure that Juice Plus+ uses.
Then there is the problem of who are you going to recruit?  As this often means that the MLM will encourage you to compile a list of your friends and family and then trying to convince them to join you in the business opportunity, you already know is extremely hard.
65% of MLM members leave due to the awkwardness of trying to sell to friends and family. 
Bottom line, you will need to try to recruit a lot  of people to try to make this work, but the statistics don't look good.
Especially, when you consider that…
#5 Only 1 in 167 Earn Over $12K a Year
The Australian and New Zealand 2018 income disclosure statement reveals the truth…

Only 0.6% of all distributors were earning over $11,619 on average for that year.
So, only 1 in 167 distributors were earning that!!  You also need to factor in how many of them were paying that monthly autoship prices.
The real figure could actually be much lower.
Could you and your family really live off just $11,619 for a year?  It's hardly the "be your own boss" opportunity you thought it might be, right?
#6 Inappropriate Marketing Tactics
The need to recruit is a big issue, the earning potential is actually really low.  That is what leads us to this last concern we have with Juice Plus+.
There is another ugly truth about it.  Ex-members have shared that their uplines ask them to use Facebook and, basically, SPAM their friends on there.
There were told to:
Publish at least 10 FB posts a day mostly about product posts and "fake order posts"
Add 10 new friends on FB a day and then message them
Isn't that just spamming?
I know we have all probably seen those kind of promotional messages in our inbox before.  But don't be fooled into believing this strategy works.
They kind of make it to the point where they are trying to fake it until they can make it.  But people are too clever for that, and they do see right through it.
Bottom line, it is unethical and unacceptable to be doing this kind of thing.  That is why ex-members are calling it out, as they have found out it doesn't work.
Haven't Made Your First $1 Yet?
Studies have shown that more than 70% of the people who want to make money online have not made their first dollar yet. So, you're not alone!
My Juice Plus+ Review - Final Conclusion
Juice Plus+ isn't a scam or an outright pyramid scheme.  They have a legit and decent product line.  
But there isn't enough evidence to say they are any more beneficial than any other multivitamin you can get, and they obviously don't warrant the high price tag Juice Plus+ has labelled them at.
As for their business opportunity, when the figures are proving 93% of their members are losing money.  There is a huge focus on recruitment, and ugly truths that show that they could be operating as a pyramid scheme in disguise.  My advice would be to avoid this MLM opportunity.
Only 0.6% of their members are making more than $11K, and that is before any costs are covered.  It doesn't even meet minimum wage…
That is also why so many Juice Plus+ members are quitting.
when one was interiewed and asked "why did you leave?"
His response was…
"Because it was costing me more than I was making, and I felt I was constantly on my phone messaging people and hassling them…"
That is a great summary ( and conclusion) for the Juice Plus+ business opportunity…
I'm not a fan of MLM, not because it's illegal or not profitable, but because of all the restrictions and expensive costs involved.
Instead, Affiliate Marketing is our top recommended business model for anyone looking to make money online
The reasons are simple…
You can promote anything you want and aren't restricted to only promote products from one MLM company
You don't have to recruit anyone to make money
You never need to sell to your friends and family
It's free to get started
In fact, with affiliate marketing we've been able to Create a 4-Figure Monthly Passive Income Stream.  If you want to learn more, click here.
Thanks for checking out our Juice Plus+ Review!  If you have any questions or comments to add, then please write them in the comments section below. 😉