Welcome to our USANA Health Sciences Review!
Has someone spoken to you about some amazing health products from a company called USANA?  They may have also mentioned that you could make some extra money by promoting their products at the same time.  But you are sitting there wondering if it is all a scam… or even a pyramid scheme in disguise?
I totally get it, many MLM companies doe end up having a bad reputation, typically because of how their distributors go about promoting the products often resorting to unethical methods.
USANA is a huge MLM and has been around a long time, you may not have heard about them before as MLM relies solely on their distributors to promote their products rather than paying for ad campaigns, etc.
Before we get into all the details, we want to congratulate you on doing your research before buying into any "seemingly good" products or opportunities.
It is the best way to avoid online scams and find the legitimate way to make money online.
To be totally transparent, we are not associated with USANA in any way.  So you can relax. 
We are not here to pitch or sell you anything.  We just want to ensure you have all the facts before deciding whether this business opportunity is the right one for you.
Below, you will find everything you need to know about this company including background information, the cost of joining, their compensation plan and product overview.
Is USANA a legit Health MLM or a Pyramid Scheme in Disguise… Let's find out, shall we?
USANA Review Summary
Product Name: USANA Health Sciences
Founder: Dr. Myron Wentz, Ph.D. in 1992
Product Type: Health & Wellness MLM Company
Price: $29.95 for Welcome Kit + Over $100+ a month for product purchases
Best For: People who are capable of marketing health products effectively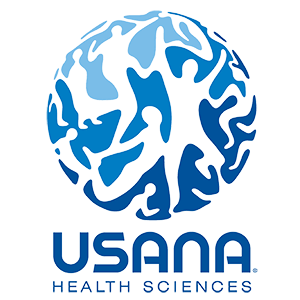 Summary:
USANA or USANA Health Sciences is an MLM company, and that would normally have us telling you to avoid it as there is virtually no chance of success.  However, USANA does product some high-quality nutritional supplements and personal care products.   There have been a few issues with the company, but they seem to have recovered from these, and are now generating over a billion dollars in sales every year. 
Overall, I think their products can definitely benefit you as a consumer.  But when it comes to their business opportunity, it is going to be very hard to make good money via their MLM system.  I am not saying it is impossible, but their income disclosure still shows it is hard if you are at the bottom.
Rating: 70/100
Recommended? Not Really
USANA is an MLM or Multi-Level Marketing company that sells various nutritional and personal care products around the world.  It is similar to other MLM's, such as Amway, Amare Global, Tranont, etc.
MLM can also be used to describe a direct selling (face-to-face) and network marketing (recruiting distributors).
You will not typically find their product in the normal retail markets as they sell their products solely through their "independent distributors, which USANA call "associates".
In other words, they are salespeople in their MLM system.  That is the business opportunity on offer, to become one of their associates.
USANA has been around a very long time.  It was founded in 1992 by Dr. Myron Wentz, Ph.D.  That is a tall order, as MLM's don't tend to make it past the ten-year mark, so it shows that their products are a good thing as they are nearly up to the 30 year mark.
If you want to learn a little more about what USANA is about, then check out this short video:
A Little More About The Founder… Dr. Myron Wentz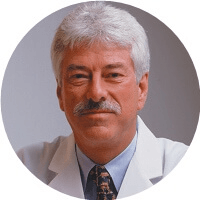 There are many MLM's that claim their products are based on science, yet they all tend to have the same failings in that their products are not particularly any good and even cause some health issues.
But, when it comes to USANA, their claims about their products being backed by science has the advantage of being true and it shows with some of the awards Wentz has received.
Dr. Myron Wentz has a Ph.D. in microbiology and immunology.  Most MLM's are founded by salespeople, yet USANA was founded by a scientist.
He has a team of scientists who are dedicated to science, research and the development of producing the best products for health and wellness.
This shows in the quality of their products, as shown by the numerous awards and achievements USANA has accomplished (we will show you later on).
In 2007, Wentz was awarded with the prestigious Albert Einstein Award for outstanding achievements in life sciences.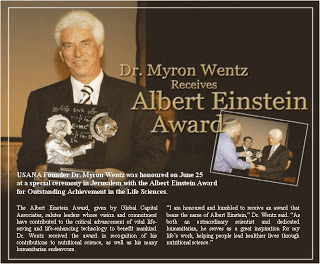 This is His vision:
"I dream of a world free from pain and suffering.  I dream of a world free from disease.  The USANA family will be the healthiest family on Earth.  Share my vision.  Love life and live to its fullest in happiness and health".
Dr. Myron Wentz – Founder & Chairman of USANA Health Sciences
Any MLM that has been in operation for as long as USANA has, is bound to attract some undue attention in regard to lawsuits and USANA has attracted that attention.
In 2007, there was a lawsuit that was trying to claim USANA was a pyramid scheme.
In the end, the evidence was not found to prove that USANA was a pyramid scheme and the person who alerted the SEC and FBI for this "claim" was also found to have been shorting USANA stock and profited off the stock drop of these organisations investigating USANA. (That sounds really sketchy to me).
There is also evidence that many of the executives at USANA were accused of making false statements about their qualifications.
We are highlighting these for transparency and not to claim that USANA is not legit.  Overall, I think there is enough to say that USANA has a past but is still a highly reputable business with some high-quality products.  Let's get into these products now…
USANA has a raft of products, in fact there are too many to mention each one of them.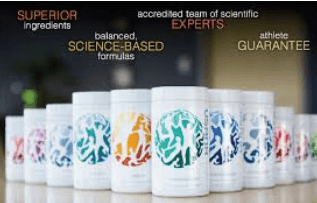 They can be broadly categorised into 6 different categories:
Nutritional Supplements
Diet & Energy
Personal/Skin Care
Logo Merchandise
Healthy Living
Business Tools
As far as their product line goes, you could find similar products at many other MLM companies.  However, there is a key difference with USANA that makes their products much better than their rivals, with some calling their world class products.
Here are the three main reasons why they could be called "world class".
USANA has numerous patents for its products
USANA is the top-rated Nutritional Supplement Company according to Comparative Guide to Nutritional Supplement's study
Thousands of World-Class Athletes trust and use USANA products
Whilst our research showed that the products are well-received, you do need to consider that they are also on the pricey side.  This is something very common with MLM.  These claims do maybe allow for their products to justify their price, it is still something that could get in the way of you being able to sell them to people.
Especially if people can find cheaper alternatives elsewhere.
Either way, I think their products are good quality, based on our research.
How to Make Money with USANA?
USANA is an MLM or Multi-Level Marketing company.  That brings with it the usual two ways of being able to make money with their business opportunity.
Retail Commissions – Sell USANA products and make retail profits
Recruitment Commissions – Recruit new distributors into your downline and earn commissions from their sales
It is because of this second reason that many starts to suspect an MLM might be a pyramid scheme or a pyramid scheme in disguise.  Let's cover that point off now…
Haven't Made Your First $1 Yet?
Studies have shown that more than 70% of the people who want to make money online have not made their first dollar yet. So, you're not alone!
Is USANA a Pyramid Scheme?
It is a common question about MLM's, could it be a Pyramid Scheme.  There is no denying that the MLM compensation plan does resemble a pyramid, but that doesn't necessarily mean that all MLM's are pyramid schemes.
The simplest way to tell is if the company has any products to offer.  If it has products to sell and there is no technical need to actually recruit anyone, then it is an MLM and not a pyramid scheme.
But the one thing that all MLM's cannot get away from is that if there is pressure to recruit or you have to recruit to ensure you do cover your costs, it could be classified as a "pyramid scheme in disguise".
Take a look at the image below, it will show you how a typical pyramid scheme works: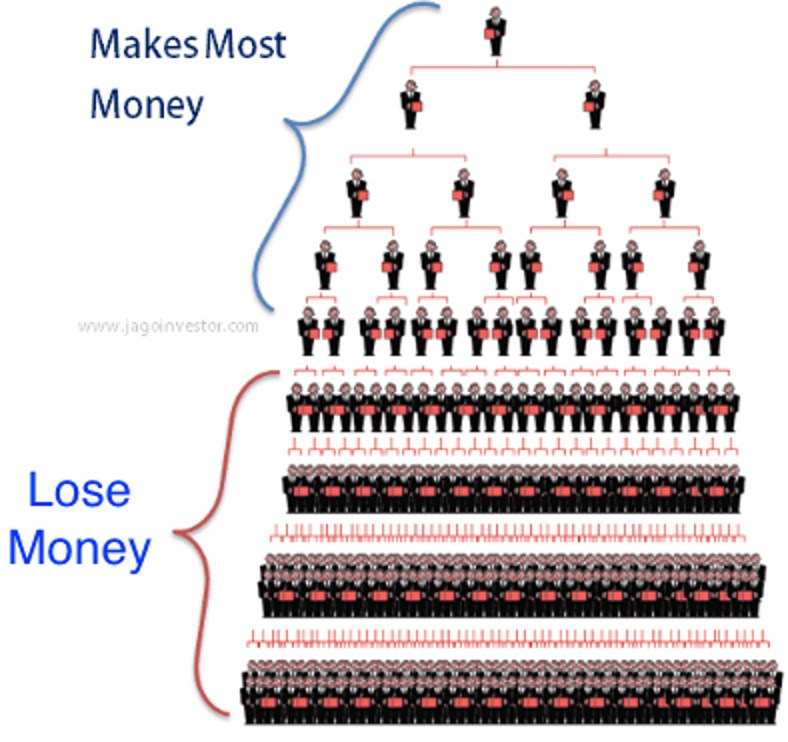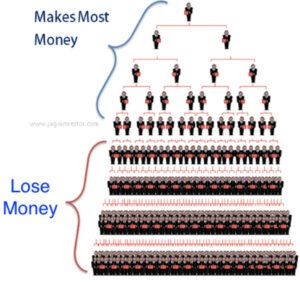 Pyramid schemes are not sustainable, as the only way you make money is by bringing new individuals into the scheme.  Once that stops, the pyramid topples and ends.
MLM's compensation plans do work in the same kind of vibe, as in as you build up a downline, they will sit under you in what looks like a Pyramid scheme and their income disclosure does show that there is a top 2-3% at the top and many people not making any money.
But as for whether they are an outright pyramid scheme, the answer is no.  You have no real need to recruit anyone with their business opportunity.  But due to there being a monthly purchase you need to factor in to stay qualified for commissions, recruitment will end up being the route you need to chase if you want to be able to cover your costs.
USANA does not require you to recruit to make money and USANA was cleared of being a Pyramid Scheme in that investigation in 2007.
Success is Rare with USANA
There is no getting away from the fact that success is extremely rare with MLM business opportunities.  Between 73% and 99% of people end up losing money with an MLM.  Only 1% actually end up making money with them.  That is a really shocking stat and shows how hard it is going to be to break into that 1%.
There are many reasons, but when you factor in that 65% of people quit an MLM because of the awkwardness they felt at having to sell or recruit friends and family, it show that you need to really think about how you are going to build a business based on selling products or recruiting people to sell those products.
Having said that, the numbers do show that USANA distributors do tend to fair better than others.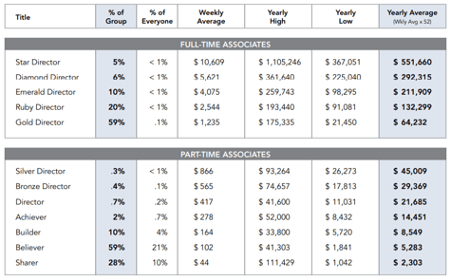 We are not entirely sure of what USANA classes as a full-time or part-time associate.  It might just be how their ranking system works, or the associates activity.
When you look at the numbers, the overwhelming majority are making less than $5,283 for the year.
A lot of these people are not trying to make a full-time income with USANA.  USANA reports that more than 50% of the people that become distributors claim that they are not trying to make a full-time income.  They also claim that 83% joined to improve their health.
That does put a different slant on the numbers.  According to USANA people that collect at least one commission check a month, make an average of $23,000/year.  That is pretty good and shows that with the right effort and mindset you could also achieve that level.
However, there are two factors you will need to consider when thinking about achieving that kind of income level.
You will need to recruit to be in with a chance
You need to pay in order to receive commissions
Yep, in order to receive commissions, you will need to purchase a certain number of products each month to accumulate enough points to receive any commission you are eligible for.
Depending on your rank, it is either 100 or 200 points per month.  That equates to an additional $110 – $130 per month of investment.
If you fail to maintain the points, you won't be able to receive any commissions if any.
So, when you take another look at those figures in the income disclosure, these figures will not have taken that investment into account.   You will need to work exceptionally hard to get to a level where you are covering a cost and earning what we would call a full-time income on top…
Getting Started with USANA
I think the first question to answer is, whether you are just interested in purchasing their products for your own use, or whether you are interested in starting a business opportunity with them.  Then you can consider which direction you take when joining.
There are two ways you can be a part of USANA; Preferred Customer or Associate.
USANA Preferred Customer
If you are only interested in purchasing USANA's products, then you can become a preferred customer.  Becoming a preferred customer allows you to purchase their products with a 10% discount.
On top of that, if you set your purchase up as an "Auto-Order", you can get an additional 10% discount on it.  That comes out at a total of 20% off each purchase.
Please note, an auto-order means that you will be setting up a subscription and purchasing those products every month unless you cancel the order, you will still receive and therefore be paying for it every month.
USANA Associate
This is the path you need to take if you want to explore their business opportunity.  To be able to sell and make money from selling their products to consumers, you will need to become a USANA Associate.
It will cost you $29.95 to receive their Welcome Kit and become an Associate.
Here is what you can do as a USANA Associate:
Purchase USANA products at discounted price
Sell USANA products and make retail profits
Recruit others to become USANA Associates (your downline) and earn commission from their sales
Like we said before though, there are hidden costs and that is to remain eligible for any commissions, you will need to reach the PV depending on your rank.  This will be between $110- $130 per month of product you will need to buy each month…
There are also other costs that you are not always told about before you join, such as the costs associated with the home parties, etc. that come with a direct selling opportunity.
To run a successful direct selling business, you will need to factor in all these other costs.  It doesn't cost as much as a normal bricks and mortar business, but there are many other costs that go with it.
You will need to consider having a couple of thousand, set aside to get started with an MLM business opportunity.
USANA Compensation Plan Explained...
MLM compensation plans are usually really difficult to understand, they tend to talk to you with terms and jargon that only an experienced network marketer would know.
If you want to take a look at the full compensation plan, then click here.
You might also find this video useful in breaking it down:
We are going to just summarise the main parts to give you a better understanding of how to make money with USANA.
Affiliate Ranks
There are 12 ranks you can reach at USANA, these are:
Sharer
Believer
Builder
Achiever
Director
Bronze Director
Silver Director
Gold Director
Ruby Director
Emerald Director
Diamond Director
Star Director
There are certain goals you will need to achieve to climb to the next rank.  These goals are a mixture of retail sales goals and downline sales goals.  You will earn bonuses for achieving each rank.
But the main incentive is for you to earn more commissions from your downline and earn from further down your downline.
Retail Commissions
Retail sales are the sales you make directly to customers, from which you earn the difference between the wholesale price (the price you pay) and the recommended retail price.  This comes out at 10%.
Residual Commissions
These are the commissions you earn from the sales that your downline makes.  This is played out in a binary compensation structure, which looks like this: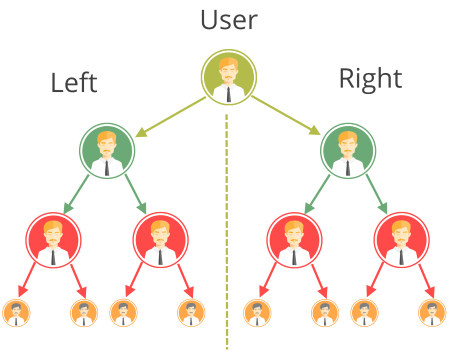 The amount you can earn depends on your rank and how well the people in your downline sell.
Matching Bonus – this is when someone in your downline reaches a certain goal in a set period of time. When they succeed you will earn a commission
Incentives – you can earn various incentives for hitting certain goals. These include car payments, vacations, etc.
Leadership Bonus – this is a bonus you receive if you hit the Gold Director rank. It entitles you to a weekly profit share from USANA
Elite Bonus – there are more bonuses as you climb up the ranks.
I think at this point, it is important to point out that you will be rewarded for how well your downline team can sell, rather than being rewarded for recruiting them.
This means that you are encouraged to help train and support your team, if you want to succeed.  You will need to recruit the right people that are also driven to sell the products if you want to climb the ranks and earn any bonuses.
This is a good thing and puts them further away from that "pyramid scheme in disguise" label.
If you are seriously considering become an USANA Associate, we found this useful video that shows you how to get the most out of it:
P.S. This program helped us Create a 4-Figure Monthly Passive Income Stream.  It's FREE to get started and costs only $49/month to go full-time!
What We Liked About USANA
Here is what we liked about USANA:
#1 High Quality Products
There is a lot of proof to back up the claims about their products being high-quality.  To the point of even Athletes trusting their products.  More than 2,000 world-class athletes around the world trusts and uses USANA products.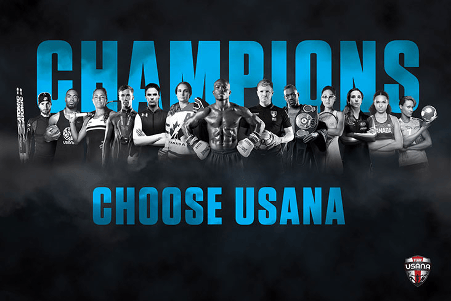 Dr Myron Wentz and his team are extremely particular about cellular nutrition and all of their products are aiming at nourishing the cells in your body to make you healthier and younger.
There is also the study that was completed by NutriSearch.  It was a study called "Comparative Guide to Nutritional Supplements".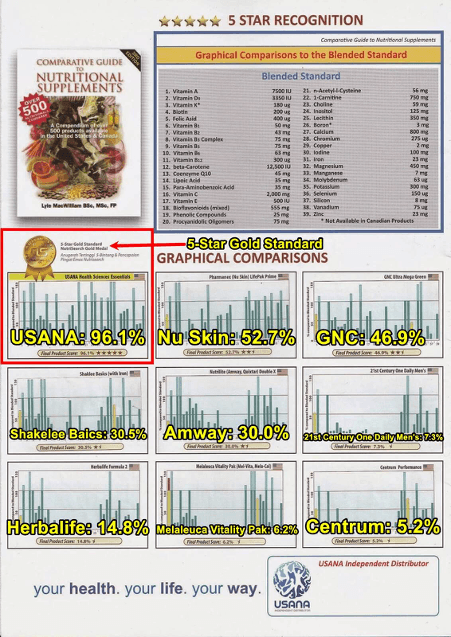 This research is done by comparing the presence and the amount of nutrients contained in the supplement.  USANA has the most complete nutrition needed by the human body, whereas many other competitors, such as products from Nu Skin, Amway, Herbalife, Melaleuca lacked quite a number of those nutrients.
Comprehensive Training, Resources & Support
When joining, you will be asked to pay $29.95 for their Welcome Kit.  It is also referred t as their Business Development System.  It is a starter kit Various learning resources and tools to help you get started with your business.
There are also both online and offline learning materials and guides there to assist you.  Your offline should also be there to help you get started and learn everything you need to know.
USANA Also provides a number of live training sessions and seminars for you to attend to support you.
#2 Long Established MLM Company
USANA has been in business for nearly 30 years and is still regarded as an industry leader when it comes to nutritional supplements and health and wellness.  That is quite the achievement for USANA.
What We Didn't Like About USANA
Here is what we didn't like about USANA:
#1 You Have to Pay in Order to Receive Commissions
I will not apologise for repeating myself, but this point makes USANA a "pay to play" system.  To receive commissions and continue operating your business with USANA, you need to purchase a certain amount of product every month to remain eligible for commissions.
Depending on your rank, it is either 100 or 200 points per month which is equivalent to an extra $110 – $140 per month of investment from you.
If you don't do this, you will not be able to receive any commission.
In other words, you have to pay to get paid…
#2 Costly Investments
This additional investment each month is only brought to your attention after you have joined.  When getting started, it looks on the surface as though you only need to pay the $29.95 fee to purchase their welcome kit.
But as we said before, you will be expected to buy a certain number of products each month to remain active.
We think this is an additional cost, but USANA doesn't consider it an investment. Why?
Because you can either use the products yourself or sell them at retail prices to others.
This can become a real issue if you don't have the budget to keep on buying those products each month, especially if you are struggling to sell any of them to keep yourself afloat.
You need to be selling more than you are spending, otherwise you will become one of those unfortunate 73% to 99% that end up losing money when joining an MLM.
When you compare that to Affiliate Marketing, where you can get started for free and not have sky-high running costs, you can see why we recommend Affiliate Marketing as the top business opportunity for newbies.
#3 Most Do Not Make Any Money
The income disclosure show you how success is going to be rare when getting started at USANA.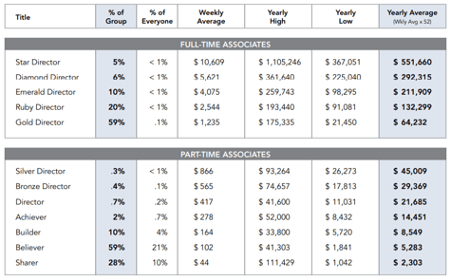 When you look at the percentages of those that are earning decent money in the higher ranks, you can see it is all less than 1% of the total associates.
This shows that not many people can achieve the dream lifestyle at USANA.  Only those who are dedicated and very determined to achieve it may get there.
There is something else you should see too: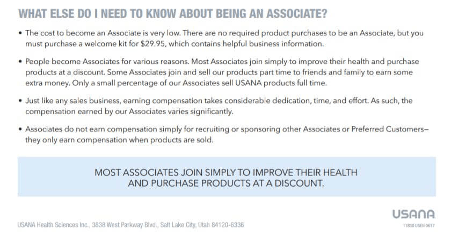 It is something else you should know on top of their income disclosure.
If you look at the second point: "Most Associates join simply to improve their health and purchase products at a discount… Only a small percentage of our Associates sell USANA products full-time".
But that is not the end of the conversation…
"On top of that, according to documentation from USANA corporation, 97% of associates fail to make enough from commissions to recover the cost of their qualifying purchases with 67% of all associates making no commission at all.  And 72% of the company's commissions are earned by the top 2.31% of Associates" – (Source: NBR)
Despite USANA having been voted the Best Network Marketing Company, it still shows that it is very hard for individuals to make a full-time income with USANA, to the point that it is highly likely you would not even recover any of your investment…
Haven't Made Your First $1 Yet?
Studies have shown that more than 70% of the people who want to make money online have not made their first dollar yet. So, you're not alone!
My USANA Review - Final Conclusion
USANA is definitely not a scam, it is a legitimate MLM company that has been around for nearly 30 years.  Which is no mean feat within the MLM world.  It offers a selection of high-quality nutritional supplements that are even used by some of the best athletes in the world.
So, from the point of view of a consumer, I can see why people would want to buy and use these supplements.
As for their business opportunity, it is not something we would recommend.  Purely down to the difficulty that is presented with an MLM business opportunity.
The figures speak for themselves, 97% of their associates are not even recovering their costs due to the fact that they have to buy products each month.
When you consider this more deeply, you start to realise that an MLM's biggest customer base is their distributors.  They tie them in, telling them it is the only way to remain eligible for commissions.  But it is really so the company keeps making profit.
Then there is the fact that 72% of the commissions is earned by the top 2.31%.  This is because they have recruited a huge team of associates and they benefit from each sale.
The only real way to make money with USANA is to chase recruitment, and this could mean that USANA could be described as a "pyramid scheme in disguise".
I am not saying they are, but the only way you are going to earn that dream income is if you recruit a big team.
Either way, the earning potential is just too low for us to overly recommend this, especially as a newbie.
If you are interested in buying their products, it might be worth becoming a preferred customer to get that discount.  But I would give the business opportunity a miss.
We are not a fan of MLM, not because it is illegal or that it isn't profitable, but because it is really restrictive, and the expensive costs involved.
That is why we recommend Affiliate Marketing.  It is our top recommended business model for anyone wanting to make money online.
The reasons are simple…
You don't have to recruit anyone to make money
You have the freedom to promote any products or services you want and not get restricted by only promoting products from one MLM company
NO face-to-face Selling is involved
It is FREE to get started
In fact, with affiliate marketing we are close to earning a 4-figure monthly passive income stream.  With the right help and guidance, you can too.  Click here to find out about our top recommended training platform for learning affiliate marketing.
Thanks for checking out our USANA review.  If you have any questions or any comments to add to our review, then please write them in the comments section below.  We would love to hear from you and will get back to you just as soon as we can. 😉