Herbalife is one of the largest MLM companies within the Nutritional/Diet sector, but is Herbalife a Scam?  We will answer all of your questions in this comprehensive review.
There is a lot of bad press when it comes to Herbalife, and I am quite alarmed by some of the stuff that has happened in Herbalife's past.  But they have had to change because of the FTC involvement, but has it led to Herbalife being a good business opportunity or is it a complete dud.
Let's get cracking, shall we?
Product Review Summary
Product Name: Herbalife
Founder: Mark Huges, in 1980
Product Type: MLM Business in the Nutrition/Diet Supplement Sector
Price: $92.25 + Additional Start Up Costs
Best For: A Great Salesperson

Summary:
Herbalife is one of the largest Nutritional & Diet Supplement makers in the world with the opportunity to make money from either buying and selling their products as a Distributor or by recruiting new members into their MLM model.  But as they provide you with no real training on the best way to achieve success with this, the majority of their distributors are not making any real money and others are resorting to some dodgy tactics which is giving Herbalife a bad name.  Expect this to be a hard slog to be able to get any real return on your investment.  MLM requires you to be a great salesperson, if you are shy or a little introverted, my advice would be to explore a less in-your-face option like Affiliate Marketing.  You can learn more about our top recommended program here.
Rating: 20/100
Recommended? No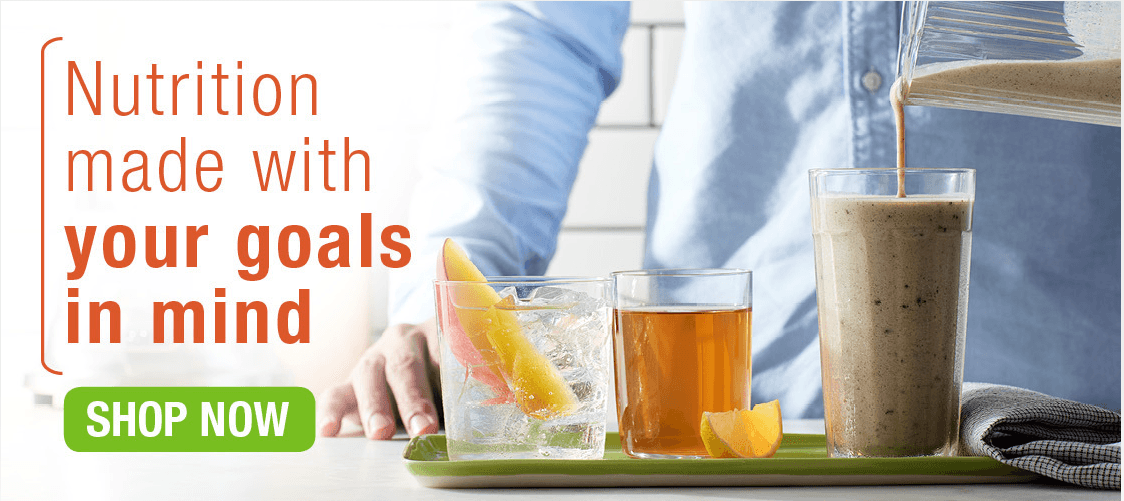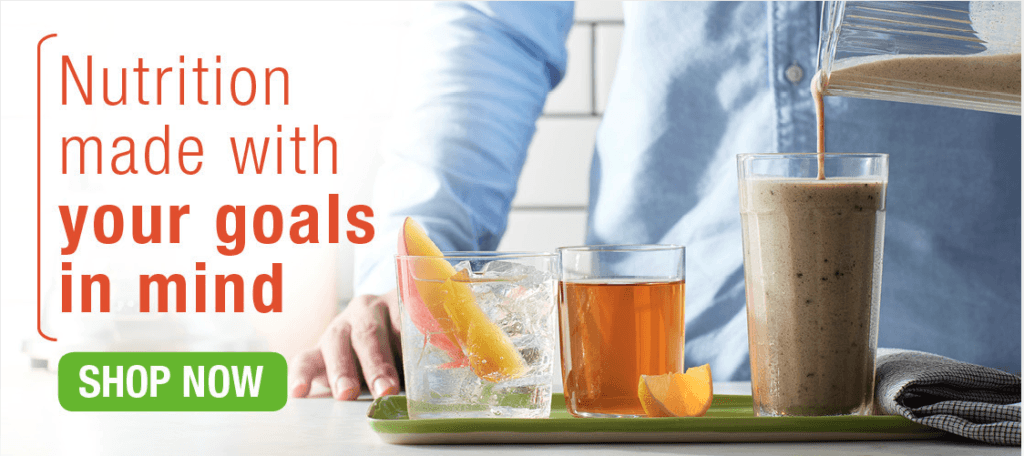 Herbalife is one of the world's largest Nutritional & Diet Supplement manufacturers and it also is one of the largest MLM or Multi-Layer Marketing companies offering an opportunity for you to make money by exploring either direct selling or recruiting others as a way of making money.
Herbalife was founded by Mark Hughes in 1980 as a distribution platform for his range of weight management products.  Unfortunately, Mark is no longer with us, but Herbalife is still going strong and has added a whole range of different products including protein shakes, diet snacks and health supplements that are targeting people who are looking to lose weight.
How Do You Make Money with Herbalife?
There are 2 ways that you are able to make money: direct selling to customers and Multi-Layer Marketing.
To make money though you are going to need to be able to sell.  Selling is a major part of the MLM, or direct sales model and it is not as easy as it may sound.  If you are looking for a way of making money online without having to cold call, host home meetings and upset your friends and family with pushing them to join, then you might want to check out another great way of making money online without any of that sort of problem and it's called Affiliate Marketing.
Herbalife is tapping into the Weight Loss & Diet industry, which is continuing to grow strong growth, especially with global obesity on the rise.  The products do look interesting when it comes to that too, but we will get into that a little later.
Let's go through the 2 ways you can make money with Herbalife.
Direct Selling
This is where you would become a Herbalife distributor and sell to the public.  To become a distributor, you would need to buy a Herbalife Member Pack which costs $92.25 and this would provide you with a few product samples and the right to buy stock at a discount.
You could then sell this stock to buyers with a mark-up.
This reminds me a lot of when Gemma tried Avon.  It is a similar idea and it is much harder if you are not a born salesperson.
It also causes a little hassle when you are targeting your friends and family to buy stuff, when you are not able to get anyone from a larger circle to buy. 
This is definitely not a way to make money for an introvert or shy person.  Not in the slightest.
The ability to sell is a major factor to how successful you can be, and it also means people start chasing the MLM way to make money as they think this might be an easier path to making money.  Let me explain in the next section:
Multi-Layer Marketing or MLM (Recruiting New Distributors)
Aside of being able to earn money from selling the products you buy to other people; you can also earn money through the MLM model which is basically recruiting new distributors.  You will earn a commission from each referral you get and receive some of the earnings any of them can make too.
The problem is many people try to chase this model as they believe they can make more money by getting other people to do the selling.  However, if you cannot promote the products how are you going to convince other people to buy into this model either.
It also leads to many MLM's being described as a Pyramid Scheme.
A Pyramid Scheme is where the only way you can make money is by recruiting new people.  Some Schemes have been closed down by the FTC like the "".
So, as you can make money either way with Herbalife, it isn't a pyramid scheme.  However, the reason many believe they are is because most income disclosures for MLM companies show it is only the people at the top that are making any real money through their platform.
If you joined Herbalife from a recommendation or a friend mentioning it, you would be their downline. So, they would make money from anything you sell. They would be someone else's downline that will typically earn money from your friend's sales and your sales.
So, the guy at the top of any funnel is making money of a number of people and that is where many people believe they can get to and sit pretty with the money rolling in…
However, sorry to burst your bubble it is extremely hard to actually achieve this with MLM.
What Products do Herbalife Offer?
Herbalife offers a range of products in the weight loss, nutrition, fitness and skincare range.
Their core products are a Multivitamin and a Healthy Meal Nutritional Shake.
I am from the UK, so not sure on how good the product is for the price.  But having said that I looked at their multivitamin which costs you $25.65 for 90 tablets. But here I could get a very similar product for a lot less.
It seems this would make it even harder to sell these to people if the prices you would need to charge, as you would need to put a markup on to make any money might price this out of most people's range.
You would need to be highly targeted with who you aim your sales funnels at to make sure you are getting the right people to want to invest in these products.
If I was a serious gym junky, I might look at the specialized Nutrition range and feel like I needed to spend that to get a quality product.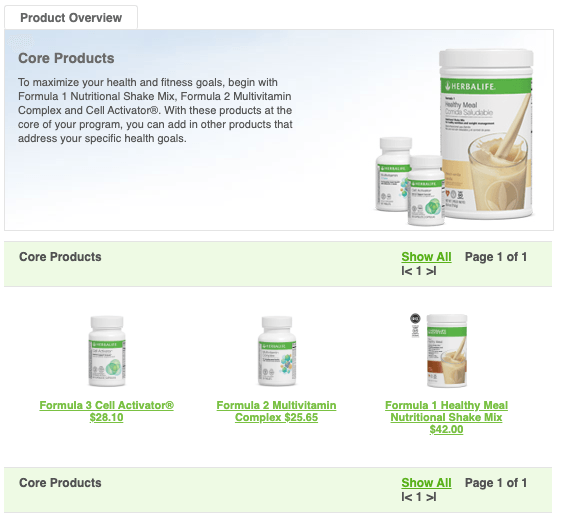 But if I was just a normal Joe and wanted to lose weight would I want to spend $121.40 on a QuickStart program?
If you want to explore MLM opportunities, you need to learn how to target the right audience to ensure you can make any money.
As Herbalife doesn't really offer anything in the way of training you to do this, you would still need to go away and learn these methods of traffic generation, how to build yourself a website and identify a target audience.
If you wanted to learn how to do this and still explore MLM opportunities, you could get started with a training platform like Wealthy Affiliate for free and have your own website to be able to sell your products on and learn how to generate free traffic online.  They also include a whole classroom on MLM if you want to take it seriously.  Learn more in our Wealthy Affiliate review (where you will learn a lot more than just MLM to make money online).
Does Herbalife Bring Success?
The truthful answer is, it depends on how well you can sell products to other people.  But Herbalife's global statistics show that for the year 2016/2017, for the United States, 86% of their distributors did not receive any commissions or income promoting Herbalife Nutrition.  That number is 466,926!!  That is a staggering figure
That is when the FTC received a $200 million-dollar settlement fee which they used to reimburse these distributors that were misled into the MLM scheme with Herbalife.  350,000 consumers received refunds between $100-$9,000 depending on the nature of their investments.  Please note, these were not completed refunds but partial refunds, so you have to question how much people had invested…
The statistics show that between July 2017 & June 2018, there were now only about 51,500 distributors left in the US and 5,000 of these didn't make a sale.
The numbers look good at this point, it means that about 46,500 made at least one sale.
23,000 of both new and lifetime members earned themselves at least $140 and the Top 10% earned at least $840.  The top 1% earned at least $2,800.
It still doesn't seem a lot of money, even if you were in the top 1% and it would be extremely difficult for anyone to actually claw their way up to that point.
Success will be dependent on how well you can sell or entice your friends and family to sign up to buying products, but this can really harm those relationships and personally why I feel that MLM opportunities or direct selling opportunities require a certain personality.  I am not saying you cannot find success with an MLM, but you need to be a great salesman.
A friend of mine I have known for years is now a Director level within Sales because of his charisma and his ability to drive home a sale.  Are you honestly like that, if you are you can continue looking for good Direct selling opportunities and you might be one of the select few that can climb the ladder and have a network of distributors under you?
But for me, I personally prefer getting sales by helping people and not having to actually convince people to buy stuff they don't need.  But helping them with the right purchase for them, and that is why I love affiliate marketing.  No need to sell, and the success rate is much better and the earnings much higher.  If you want to learn more about affiliate marketing, check out our full guide here.
If you do a search online around Herbalife and the MLM opportunity, you will see a lot of complaints… but they are all around the distributors and not necessarily about Herbalife.
As they are desperate to recruit more downlines under them, they are resorting to practices that are legit and could be classed as fraud.  One example I read was a distributor posting a job ad.  Any job seek would then be shown a very flowery Herbalife sales pitch which they might fall for.
Other examples were distributors inviting people to a "free breakfast" at Herbalife Nutrition Clubs and then they find themselves in a sales pitch for signing up.
Done right, MLM can be a viable business model.  But it can be extremely hard, and these dodgy distributors do more harm against people's perception of MLM and these direct selling opportunities.
But Herbalife could do more to help this by giving more help, guidance and coaching for its distributors around good and acceptable recruitment techniques.
If they taught people about lead generation online and how to recruit the right people who are informed, they will probably have a better chance of actually making money without having to resort to these types of methods.
I also found references to a "Pershing Square" documentary on Herbalife Distributors which was an interesting watch and I suggest you go and watch it if you are still considering Herbalife as an option.
If you are doing your research in Herbalife, then you will have probably come across some information around the FTC ordering Herbalife to pay for an Independent Compliance Auditor (ICA) to monitor the corporation over the next few years. 
In 2016, The FTC filed a class action lawsuit against Herbalife.  These events were as a result of suspected manipulation and trickery used on vulnerable working class and low-income investors.  This resulted in the FTC taking full control of the company for a total of 10 days.
This has resulted in Herbalife changing the way its compensation plan was structured to put more of an emphasis on actually selling their products and not only focusing on recruiting new distributors to make money.
This is because, without the products being sold it would mean people are only recruiting new members and that is what gets these MLM schemes appearing like Pyramid Schemes. AS pyramid schemes are illegal, is a good thing that they changed their model.
In fact, as a result of how Herbalife was running itself prior to that independent review, The FTC has sent 350,000 checks to the majority of victims who invested in the MLM venture under Herbalife between 2009-2015.
So, whilst this might seem like a lot of negatives, it has led to Herbalife running its business much better and they must be much more transparent and upfront about the realistic earning potential.  Herbalife were boasting to you about how you could have a lavish lifestyle following their model, but as it isn't exactly true they are do not put it across like this anymore.
What is Good About Herbalife (PROS)
Here is what we liked about it:
Changes For the Good
Whilst the FTC ordering an independent review might put people off Herbalife, the changes that they have made because of that review must be seen as a positive move.  I am not saying it is going to be easy for someone to make money with Herbalife, but at least they are now being honest with their distributors and telling you that the earning potential is not as high as they used to promote it.
Long-Established Brand
Most MLM's do fizzle out and can't stand the test of time, but Herbalife has been around for a long time (since 1980).  But there are a few chinks in the armour, as their reputation is not as good as some of the other ones out there.
What We Didn't Like About Herbalife (CONS)
Here is what we didn't like:
Have you Got a Budget?
It might seem like it is only $94 to get started, but that is just to become a member.  You are going to need to consider what you budget you have to buy the stock to be able to sell it.  How are you going to be competitive against other people selling the same stuff, and what that could do to your profit margin?
Consider you will need to host some parties to get some interest in your products, again this will require you to think about entertaining costs.
Also, if you are going to be selling the stuff online, you will need to consider a budget for a website, etc.  (You could get a free website with Wealthy Affiliate and some great training too).
It Can Hurt Relationships
I know people who are serious about this stuff are willing to pay the price.  But when you first get started with MLM the only people you know are the people who you already know.
That means family and friends and they might buy a few items to keep you happy, but ultimately it can harm your relationships with these people if you try and apply any pressure to either buy more or become a downline.
If you are an introvert, shy or can't really sell then MLM or direct selling is really not for you.
There is a much better way of making money online, and you don't need to sell as you will be helping people instead of selling to people.  Affiliate Marketing leads to a higher success rate online when done correctly and with the help and support of the guys at Wealthy Affiliate you can be one of the success stories without the need to sell stuff to your family that they don't really need.
Income Disclosure – Don't Expect to Quit Your Day Job!
I am not saying it is impossible to make money with Herbalife, but when 70.9% of their distributors only make $296 in a year it shows that you are going to really struggle unless you can become a real salesperson that can identify a target audience and make sure you hit them with the right sales pitch.
1.3% or 53 distributors earned $33,718 last year.  That is what I would consider a point where you could be just doing that as a job, and yet how long would it take for you to achieve that.
Another scary stat I saw on the income disclosure is the fact that only 1,537 out of 27,530 didn't have a downline.  As in they hadn't recruit another member.  That just shows how many people are more interested in recruiting others, rather than just selling products…
It just shows that it is extremely hard for you to achieve success with MLM, unless you go and get some expert training like the training at Wealthy Affiliate that can help you create a successful business online within nutrition or weight loss niche and promote products that are relevant to them.  But they also teach a method called Affiliate Marketing, where you do not need to buy any products upfront to be able to sell.  In fact, you can promote other people's products without the need to actually have them in stock yourself.  Learn more here.
Independent Review from FTC
It prompted a lot of positive change, but I feel Herbalife will need to be really careful due to the number of compensation cases and a lack of trust that will, no doubt still be present of anyone considering getting into this business opportunity.  MLM schemes has its share of bad examples of how not to advertise and run it and before the changes, Herbalife was one of them.
Side Effects of Herbalife?
There is also some speculation around their claims around the medical effects, all claims coming from Distributors…  Watch this short video to learn more:
My Honest Opinion of Herbalife – Is it a Good Business Opportunity?
I don't want you to think I totally against MLM opportunities or Herbalife, however when you start digging into Herbalife, I am not sure there have been enough changes to make this worthwhile.  There is a huge stigma about Herbalife Distributors meaning you are going to have to overcome these to be successful at selling these products.  I think you will also have a hard time convincing people to become a distributor under you, as they will be hit with the same stigma.
If you are outgoing and are pretty good at sales, you might make this work.  But for the majority of us, this is not the case and that is why I believe Direct Selling Opportunities like this, might sound good on paper but the amount of hard work that you would need to put in doesn't always equal the success you want.
The Income disclaimer just shows how little people are earning, and how much are you going to need to spend to be able to advertise these products to a larger audience or to learn how to do all these things because there is no real training on how to promote this business model to others for you to get to that top 1%.
MLM works for the people at the top of the pyramid, it is highly unlikely for us normal people to climb up to become one of them and that is why it is a business model that you need to be really careful about deciding to go into it.
Selling the products does require you to buy them first and you will need to consider where you are going to store them, and how you are going to be able to sell them.  If you are thinking of doing that online, you need to consider what other people are charging and whether you will actually make any profit or not.  Is there a shelf life on the products and hence how long have you got to make a sale?
That is why we recommend Affiliate Marketing as a much better business model and tell complete newbies to avoid MLM or direct sales.  
Read on, if you would like to know about a better way…
Affiliate Marketing is Our Top Recommended Way to Make Money Online!
I know you are looking to make money online, but why does it need to be as hard as MLM or Direct Selling Makes it.  With affiliate marketing, I can promote any product I want online, earn a commission from the sale and not even need to have the product myself.
Affiliate Marketing relies on your ability to help other people and not your ability to sell anything.  It also means you can choose any interest you want, maybe a hobby or something you really enjoy and want to spend more time engaging in.
I will give you an example and we will keep it in the nutrition and diet world as that is why you might have been considering Herbalife.
Let's say I wanted to create a blog helping people lose weight.  I could do this and get started for free.  I would create some helpful guides for people on how to lose weight, let's say losing belly fat.  Write some exercise ideas, some healthy meal ideas and then I could lead into some products that I could promote:
Healthy Shakes
Blenders to make healthy shakes
Exercise Mats & Other Equipment
That's just a few, but you could probably find hundreds.
The beauty of affiliate marketing though is the fact that I will not need to buy any of this equipment to be able to sell.  I would sign up with an affiliate program with a company like Amazon.  I would write in-depth reviews about these different bits and include an affiliate link.  If one of my readers decided to follow my recommendation and go and buy one of those blenders I reviewed, I would earn a commission.
In fact, if hundred readers took the time to read the same review and buy the blender, I would earn a commission on each sale.  I wouldn't even need to be active on my website to make the sale.  I would just need to have written a really helpful review that answered all of their questions and gave an objective view.
No need to buy stock to have to sell it.  No need to convince your family and friends to go and buy anything.  Just follow a great step-by-step guide that will take you through every step needed and you will have your own affiliate marketing website up and running ready to get found on the search engines and make you money.
Is It That Easy?
I would say it is a simpler route to making money, but you are still going to have to invest your time and effort into making it work.  It isn't a get-rich-quick scheme, but the advantage is the start-up costs are low.  Affiliate Programs are free to join, and then there are just the costs around your website.  But websites are not that expensive nowadays and I could even get you started with a free one today, and it includes some awesome training that will get you on the road to earning money from affiliate marketing.
One of my favourite things about affiliate marketing though, is the fact that you are not selling to people.  That isn't me, but I love helping people and that goes really well with affiliate marketing.
If you are serious about making money online, I would recommend affiliate marketing over MLM schemes any day.  I can also recommend a fantastic training platform that got me started and has helped thousands of people find success with affiliate marketing. Read more in our full review.
Thanks for reading our Herbalife Review.  If you have any questions about anything in our post, please write them in the comments below.  We will get back to you just as soon as we can.