Welcome to our Mary Kay Review!
I'm guessing that someone has approached you with an opportunity that will allow you to work from home and make some money, but you're not entirely sure it's all legit?
Is Mary Kay a scam?  To put you out of your misery, no it's not a scam…
But the question as to whether it's a great way of you being able to make money from home and leave your day job is not as easy to answer…
First off, it's great to see that you're doing your research before buying into any "seemingly good" product.
That is how you avoid scams and find only legitimate ways to make money online!
To be completely transparent with you, we're not associated with Mary Kay in any form.  We're not here to pitch or sell you anything.
Instead, our in-depth review will answer all of the questions you will have about Mary Kay and their business opportunity.  That way you can make an informed decision about it all.
Mary Kay Review Summary
Product Name: Mary Kay
Founder: Mary Kay Ash
Product Type: Cosmetics, Skincare MLM Company
Price: $100 Starter kit + $75/monthly
Best For: Women who can sell this easily recognizable brand, and who want to start their own business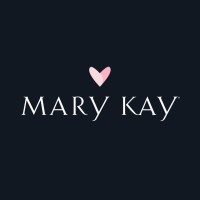 Pros
Proven History
Positive Product Reviews
Global Brand
Cons
Expensive Products
Hidden Monthly Expenses
Pyramid Scheme in Disguise?
Saturated Market
Really Low Income Potential!
Summary: Mary Kay is an MLM company that sells skincare and cosmetic products.  They are one of the oldest MLMs in existence, so there is little chance of it going anywhere.
However, their business opportunity is not something that we would recommend.  Firstly, their income potential is really low.  A combination of expensive products and hidden monthly expenses hint that they could be more interested in recruitment, which stinks of a pyramid scheme in disguise.  There are issues with the market being heavily saturated, and then there are the storage problems their members have to face.
Rating: 45/100
Recommended? No
Mary Kay is an MLM or Multi-Level Marketing company that produces a range of cosmetic and skincare products.
The company was founded by Mary Kay Ash in 1963.  And she did this with just an initial investment of $5,000.
Mary Kay started out as a small beauty shop in Dallas, Texas with just 9 products and 9 employees, whom were called Beauty Advisors.
Fast forward to know and it has grown into one of the biggest and well-established MLM companies there is.  Mary Kay has over a million beauty consultants and sales members across the globe.  Mary Kay Ash is affectionately referred to as the grandmother of all MLMs.
Amway or American Way is referred to as the grandfather of all MLMs. This is down to Mary Kay and Amway being around for well over 50 years!  
2021 signals Amway celebrating their 52nd anniversary, and Mary Kay is in their 57th year.
Here's a 4-minute video about Mary Kay…
Who's Mary Kay Ash?
Mary Kay Ash is the American businesswoman who founded Mary Kay cosmetics.  She had made a fortune of $98 million before passing away.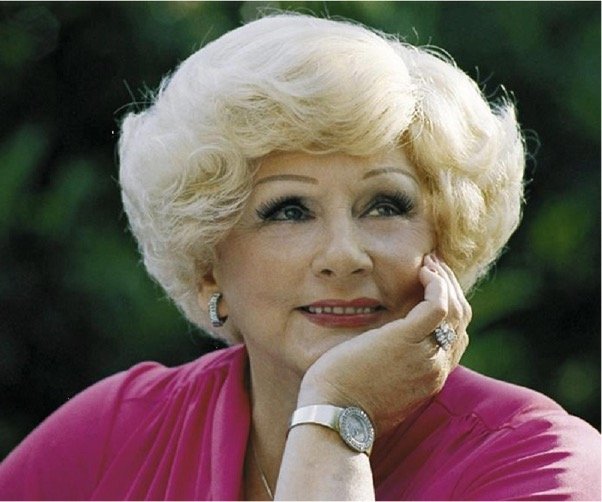 She is known for more than just founded an MLM company.  She was an entrepreneurial legend in the industry.  
With just $5,000 she built a business that would create a means of income, not just for her but for other women with the same ambitions as she did.  It has totally worked out for her.
As of now, the company has more than $1.2 billion in sales with around a million affiliate members in 30 countries.
She sadly passed away in 2001, but the company and legacy continues with her son – Richard R. Rogers.
Rogers runs as executive chairman of Mark Kay Cosmetics.
Is Mary Kay a Pyramid Scheme
No, Mary Kay is not a pyramid scheme.
Their beauty consultants can still make money by selling their products, without a need to recruit people.
However, as with most MLM opportunities, the money is with the recruitment side of the business.
So, a better question to ask is… Is Mary Kay a pyramid scheme in disguise?
What's A Pyramid Scheme?
A pyramid scheme is a company that promises members payment for the recruitment of new members into the company instead of for selling products or services.
They have been made illegal in most countries due to it being impossible for everyone within a pyramid scheme to get paid, when payments only happen when people are recruited.
This diagram from Wikipedia explains why…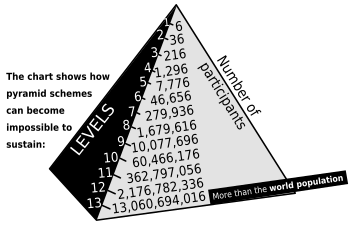 Pyramid schemes are unsustainable as you cannot keep up with recruiting people.  Mary Kay isn't a pyramid scheme as they do have legitimate products, and their members don't technically have to recruit.
But, the ones that are making the business opportunity work for them, are those that are able to recruit a huge downline team.  When we go through the success stories with Mary Kay, you'll see how hard it is and why recruitment is the only option…  Which could put Mary Kay in the bracket of being a pyramid scheme in disguise…
For now, here's a 5-minute video that will help you spot these "pyramid schemes in disguise".
Success is Rare at Mary Kay
Success isn't just rare at Mary Kay, but it's also rare with any MLM opportunity…
Did you know that 94.5% of Mary Kay members are losing money?
Why this happens, is that Mary Kay, like other MLMs, have a mandatory sales quota you have to achieve each month.  This means that you have to meet this quota to remain active and be eligible to receive commissions.
If you're unable to reach the quota, like most members aren't able to, they have to buy products themselves just to stay active.  
This means you end up spending hundreds, if not thousands of dollars every month.
We'll get into the details shortly in our review…
Mary Kay is an MLM company that produces and sells cosmetics and skincare related products.
They are one of the first direct selling companies there was, which does give them an advantage over other MLMs as their a global brand.
They also offer an affiliate program, where regular people have the chance of working from home, by buying these products at a discounted rate and selling them at retail prices.
Like with most MLMs, it sounds like a great deal for both parties.
But it's not that simple.  Mary Kay are saving millions of dollars on advertising and marketing campaigns, and leave the hard job of that to their members.
Let's take a look a their product line, to give you a better overview…
If you're serious about joining an MLM opportunity, you need to know what their products are, and what they are like.  Trying them is always a good start, but for now, let's just take a look at their product line so you have an idea of what they off…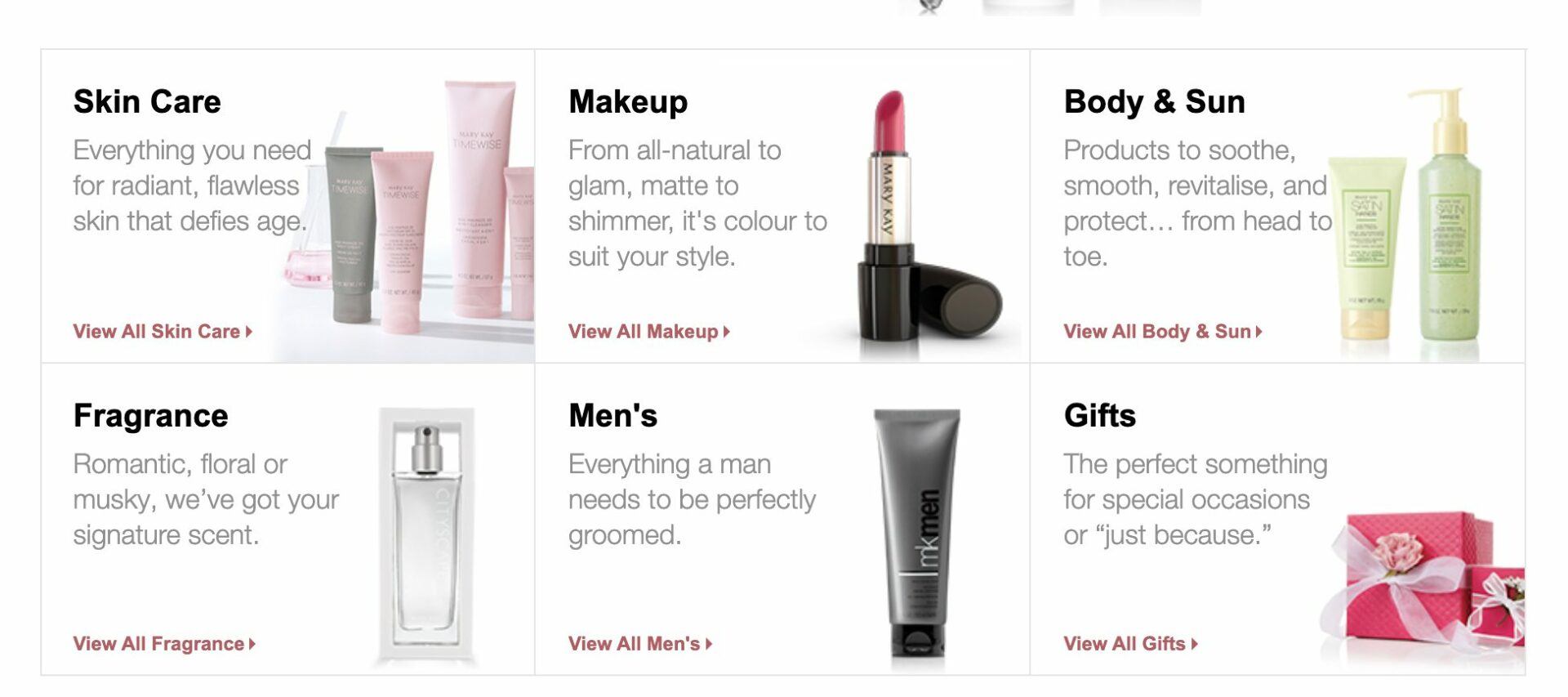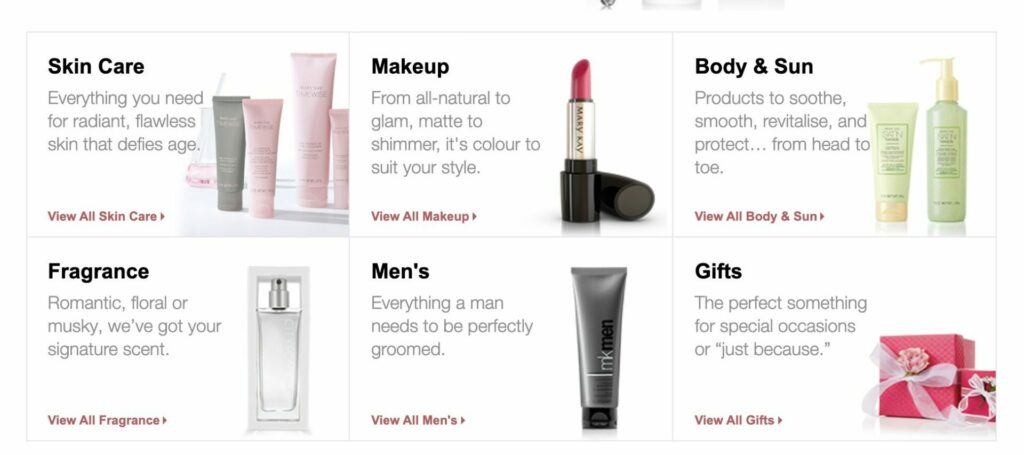 Mary Kay offers over 200+ products in the following categories:
Skin Care
Makeup
Body & Sun
Fragrance
Men's
Gifts
Here's some of their best selling products…
Lash Love ($15 to $36)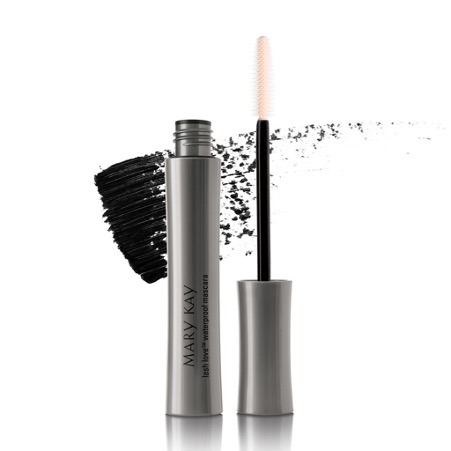 Lash Love is a line of waterproof mascara and lash primer…
Mary Kay Botanical Effects Skincare ($14.50 to $58)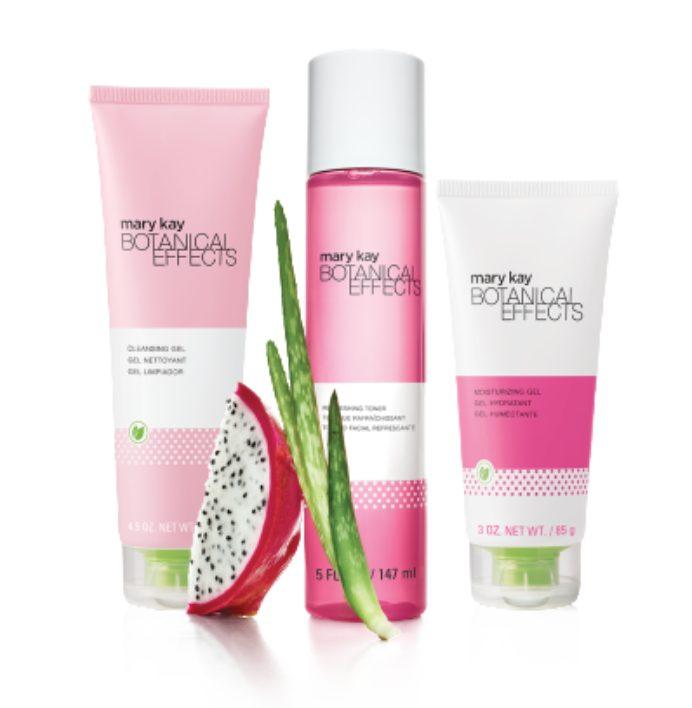 This is a facial wash that evens out your skin tone and removes freckles, pimples, and dark spots.
Timewise ($22 to $365)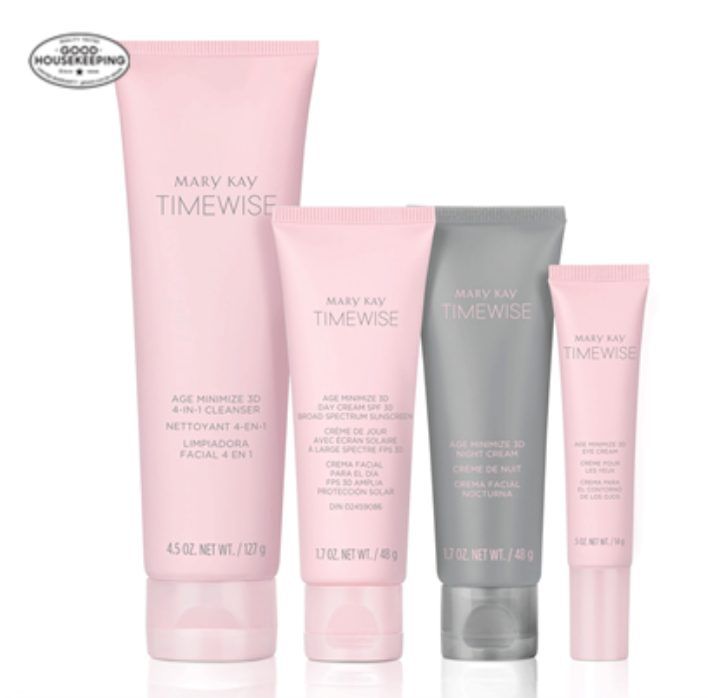 Timewise is their line of skincare products that are designed to moisturise, fight the signs of ageing, and providing oil control.
There are many more, and you can check them out on their product page.
But you should know that their product line is not exactly unique.  They are a good option, but there are hundreds, if not thousands of other MLM's that are all offering a very similar products line.
Examples include:
All of them say that they are different and that there is something unique about their brand to stand out from the crowd, and that their products are so much better than all of the competitors… But the reality is that they all are offering the same opportunity.
So, is there anything that makes Mary Kay stand out from all the rest?
Mary Kay Timewise Miracle – Flagship Product
Their Timewise product line we showed you earlier is a cleanser, that hydrates and exfoliates your skin to give it a younger looking complexion.  It is also said to smoothen your skin imperfections and gets rid of wrinkles and acne.  Although it is priced at $98.
You can check out more about their products with this 3-minute video below…
Haven't Made Your First $1 Yet?
Studies have shown that more than 70% of the people who want to make money online have not made their first dollar yet. So, you're not alone!
Can You Make Money with Mary Kay?
The answer would be yes, but the reality is that it is going to be a really hard task to earn enough to even cover your expenses, let alone give you a wage.
They may be a few who are earning money, but it will only be slightly higher than the minimum wage.
And yet to do that, they will be working like full-time sales managers who are really outgoing people who just keep on selling or recruiting to everyone they know.  
MLMs have been known to be a major cause for relationships to break down, with family, friends and relatives all sick of being constantly sold too.
What makes this even worse is that their own income disclosure report shows that hardly anyone is making good money from being a Mary Kay consultant.
How To Make Money with Mary Kay?
Mary Kay was one of the founding MLM or direct selling companies, so with that they bring the usual two ways for you to make money from their business opportunity.  These are:
Sell their products to customers and earn retail commissions
Recruiting people and earning downline bonuses
Please note, that you don't actually earn money for recruiting people, that would make it a pyramid scheme.  Instead you earn bonuses and commissions based on your downline's own sales.  So, you can't just recruit people and hope that is enough, you need to train them to be able to sell the products for you to earn an income.
Now, let's get into how much this is going to cost you to get started…
Getting Started with Mary Kay
To get started and become a part of their business opportunity, you first have to purchase their Starter Kit, priced at $100.

The Starter Kit includes a few products, brochures and catalogs.  It also gives you access to your personal website.
Becoming a member means that you gain a 50% discount on all products, which then you buy and sell them at retail price.  You keep the difference.
The initial price is much better than most, however there are a few other costs that you need to take into consideration…
Mary Kay Monthly Costs
To remain an active consultant, you are require to purchase $225 wholesale priced worth of products every 3 months.  This works out to a 70 PV per month or $75 worth of products.
This isn't necessarily made clear on initial offset.  But basically, if you are not able to sell these products, you still need to carry on buying products to remain active. 
So, these are the costs you need to consider for the first year with Mary Kay…
$100 (Starter Kit)
$75 x 12 ($900)
Minimum Costs for Year 1 = $1,000
This is before you add any additional costs that go with an opportunity like this, including training, marketing, travel, fuel, food, and any other costs.
P.S. This program enabled us to Create a 4-Figure Monthly Passive Income Stream.  It's Free to get started and costs only $49/month to go full-time!
Mary Kay Compensation Plan
Mary Kay is different to most MLMs and don't have a specific matrix to build a downline or a compensation plan.
They have, what is called the Mary Kay Recruiting Notebook, which contains everything a consultant needs to present the business opportunity to others.
What matters to them is the number of active recruits and the total sales volume of the team.
So, as far as our explanation goes, there are 3 ways to get paid here.  I'll cover these for you now…
Direct Sales – As we said earlier, you buy the products at wholesale (50% discount) and then sell them on, keeping the difference
Downline Sales – Earn 4% commission on your downline sales.  This percentage can increase as your rank increases
Team Building Bonuses – Earn between $50 and $3,000 bonuses, depending on the rank that you are promoted too.
If you want to go into more details about their marketing plan, you can check out this video below…
Or, if you want more of a summary rather than a full briefing, here is a 2-minute video we found that describes their compensation plan…
No, Mary Kay isn't a scam.  They sell a range of legitimate products and they also pay their members on time like they say they do.
So, why do we find reports calling Mary Kay out as a scam, then?
That's mainly down to the fact that they aren't told the whole truth before someone recruits them.  They don't realise that they have to keep on buying products to stay active, and that they will be told to sell to their family and friends constantly.
They also aren't told how difficult and crowded the health and wellness market is to sell these similar products.
But mainly it's down to the fact that they are losing money, instead of earning money as they have to buy their own products to reach that sales quota.
To rest of our review is going to reveal everything else you need to know about this business opportunity, so that you can make an informed decision as to whether it's the right fit for you or not…
Just to be completely transparent with you, I'm not a distributor of Mary Kay, nor do I endorse Mary Kay in any way.  I have researched the website, testimonials, and information available on the internet to get the details about what this program genuinely does.    I do this, as I have been caught out by a scam in the past, and am trying to help others avoid a similar fate…
What We Liked About Mary Kay
Here's what we liked about Mary kay:
#1 Proven History
This surely proves that Mary Kay isn't a scam.  The fact that it's considered the mother of all MLM companies.
It was founded in 1963 and has become a global brand, operating across the world and earning billions of dollars in sales.
It's highly unlikely they are going to close down overnight, and is a clear sign that Mary Kay isn't a scam.
Did you know that 1 in 3 MLMs don't get past the 10 year mark?  Yet Mary Kay is closing in on 60 years…
#2 Global Brand
Like other brands, such as Avon and Amway, Mary Kay is a global brand that people know.
I've reviewed loads of MLMs, that I've never even heard of the brand, let alone the product.
If you're going to become a consultant for Mary Kay, remember that you're not only paying for the products, but also the brand name as well.
The brand will sell itself as it is popular, and of a good quality.
#3 Positive Product Reviews
Checking out their profile on Consumer Affairs website, there are many examples of positive product reviews for their products.  Here are a couple of the latest reviews on there…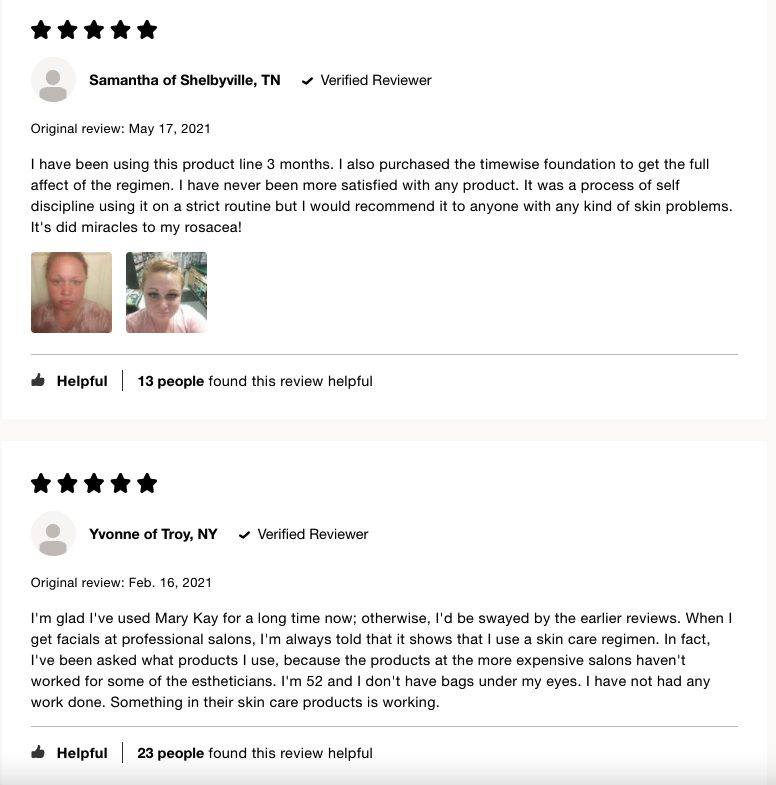 Although, Mary Kay's average review score on there is just 3.1 out of 5…  To be honest, you need to take these reviews with a pinch of salt, as most of them will have been posted by Mary Kay consultants themselves to try and drum up some business.
What We Didn't Like About Mary Kay
Here's what we didn't like about Mary Kay:
#1 Expensive Products
When you have an MLM company that is offering overpriced products, it is a good indicator that they could be operating like a pyramid scheme in disguise…
It shows that the focus is going to be more on recruiting consultants, rather than selling the products.  The reason we say that is that every consultant is obliged to buy products each month to stay active.
So the more consultants the company has, the more products they sell anyway.
Mary Kay products are a good quality, but they are really expensive when compared to similar products from another reputable brand.
Check this out…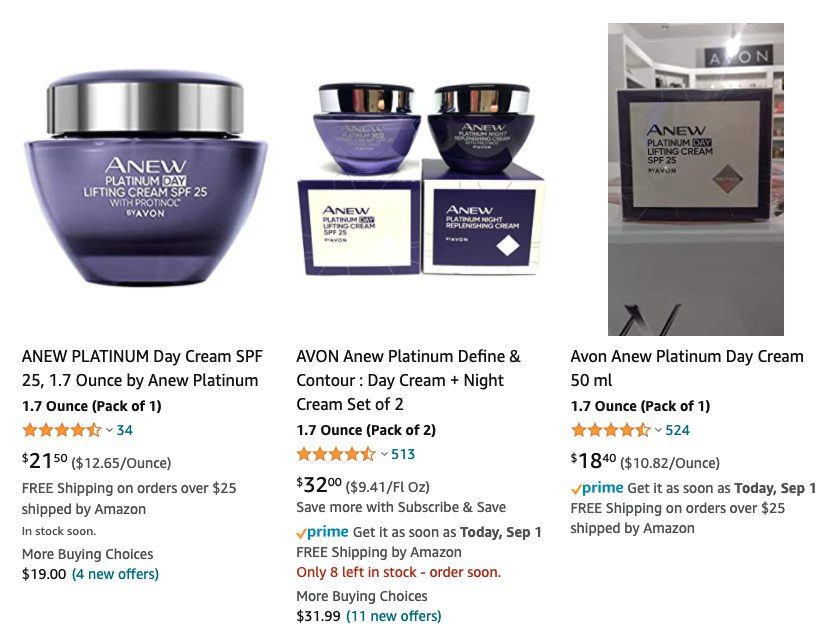 These all are reasonably prices against Mary Kay products and get a higher rating too.
Mary Kay, just like all of the other MLMs, don't price these products due to them having a unique ingredient or effect, they do it to earn huge profits.  Which is at the expense of their consultants…  They will blame it on the brand name too, but AVON doesn't do the same…
#2 Hidden Monthly Expenses
You are required to sell 70 PV each month to remain active, and eligible for commissions.  That works out to about $75-$80 worth of product.  
But what this actually means is that you have to buy at least $75 worth of product each month to stay active.  Even if you don't actually make any sales.
Why do you need to maintain a sales quota when you're just a member trying to sell products?  Well, that leads us to the opinion that Mary Kay could be a pyramid scheme in disguise…
The biggest customer group at Mary Kay will be their own consultants, who keep on buying stuff every month in the hope that they start earning the money mentioned in the sales video…
#3 Is Mary Kay a Pyramid Scheme in Disguise?
When you have to spend $75 a month to remain active, combined with trying to sell overpriced products, then there is only one way you can avoid having to continue buying those products…And that is by recruiting a ton of people under you…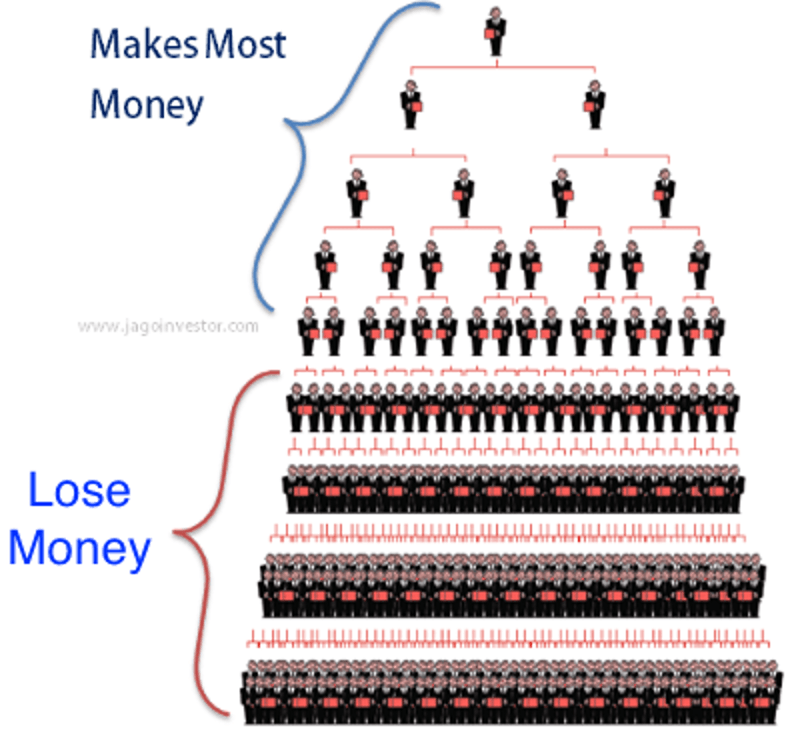 But by recruiting loads of people into your team, you are guaranteeing that they will all need to buy $75 worth of product every month…
It doesn't sound very ethical to me…
#4 Heavily Saturated Market
Mary Kay is a well-known brand.  But that doesn't automatically mean that you will find it easier to sell these products.  Especially in a market that has so many products, and so many MLM competitors.
There will be so many other consultants trying to sell their products to people, that the likelihood is that when you speak o someone, they already have a preferred brand, etc.
Plus, most people just buy this stuff online, so don't need a consultant these days…
#5 Really Low Income Potential
Mary Kay doesn't provide an income disclosure statement for their US consultants, which is a big deal for anyone wanting to join their company.
All we have to go on, is their Canada income disclosure statement.
But it shows that 99.9% of all members have an income of less that $20,378 annually.
But what is even worse is that 94.3% of the total number of members are earning just $100 in a year.    Remember that you still need to factor in an average expense of $1,400 a year for those members.
Simply put, only 1 in 200 members are making more than $30K a year
#6 Stockpiling Concerns
Unlike Avon, Mary Kay expects their consultants to purchase massive amounts of wholesole stock to sell on later.
But until you sell it, where are you going to store it.  Especially as you need to keep on buying products regularly, regardless of sales.
This causes many distributors issues, and they even have to start paying to store it somewhere.  But that is another expenses you were not considering.
Storing stock should be a problem left to the big retailers out there like Walmart, not for someone trying to make a mark for themselves selling Mary Kay products.
Any inventory that is sitting in rented space is a liability, and not an asset to your business.
Haven't Made Your First $1 Yet?
Studies have shown that more than 70% of the people who want to make money online have not made their first dollar yet. So, you're not alone!
My Mary Kay Review - Final Conclusion
As far as their product line and the company, there are few that are in the same league as this one is.  They have been around for nearly 60 years and were one of the first to be a direct selling company.  Their products are well regarded, with a reputable brand to boot.
But as for their business opportunity, that is the biggest problem here…
Firstly, the income potential is really low.  Most members are earning a lot less than they are spending on the business opportunity in the first place, which is a huge red flag.
Secondly, the market is highly competitive and this is going to show when you try and sell or recruit to people.
But our biggest concern is that they are selling overpriced products, with a monthly sales quota making their consultants the biggest customer group in Mary Kay.  This all shows signs that they are more interested in recruiting people, over selling their products.  All signs it could be a pyramid scheme in disguise.
The bottom line is that too many people are losing money with this business opportunity, and that isn't something we would call an ethical business model…
I'm not a fan of MLM, not because it's illegal or not profitable, but because of all the restrictions and expensive costs involved.
Instead, Affiliate Marketing is our top recommended business model for anyone looking to make money online
The reasons are simple…
You can promote anything you want and aren't restricted to only promote products from one MLM company
You don't have to recruit anyone to make money
You never need to sell to your friends and family
It's free to get started
In fact, with affiliate marketing we've been able to Create a 4-Figure Monthly Passive Income Stream.  If you want to learn more, click here.
Thanks for checking out our Mary Kay review!  If you have any questions or comments to add, then please write them in the comment section below. 😉