Welcome to our Amway Review!
Amway needs no introduction, their products are well-known and receive high praise, but is their business opportunity worthwhile.  Someone might have approached you about how you could be making money with Amway through becoming one of their distributors and we are here to see if that venture is a good option for you or not.
It is great to see that you are doing your research, as there are many scams out there and research is the best way to avoid scams and only find legitimate ways to make money online!
Just, so you know we are not associated with Amway in any way.  We are not here to pitch or sell anything to you.
We are here to give you an objective review about the Amway business opportunity and give you all the details you need to know to make the right decision for you.
Amway is one of the most historic MLM companies out there and has been around for over 60 years, but that doesn't automatically mean it is the right business opportunity for you.
MLM has a really low success rate, and that is often because people jump in with both feet before even considering what they are going to need to do to be able to succeed in.
So, let's get into it and start our Amway review with a quick product overview…
Amway Review Summary
Product Name: Amway or American Way
Founder: Richard DeVos & John Van Andel
Product Type: Health and Wellness MLM Company
Price: $69 one-time registration fee + $99 Starter Kit (optional)
Best For: Those Good at Recruiting & Direct Sales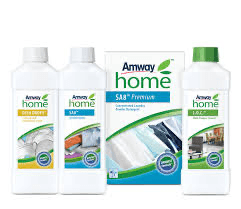 Summary:  Amway is a legitimate MLM company and is one of the longest running MLM companies out there with over 60 years of history.  It has a strong product line and a good reputation, but that doesn't necessarily mean we would recommend the business opportunity to you.
First off, the income potential is really low (we will show you the proof later on), secondly, there are hidden costs that are not revealed to you until you have already signed up.  Also, Amway has had a history of legal troubles, which all add up to problems for you when thinking about building a business with them.
Rating: 30/100
Recommended? No
Amway, also known as American Way, is one of the oldest MLM or Multi-Level Marketing companies. 
It was founded by Richard DeVos and John Van Andel.  
They released their first products in 1959 and were determined to become global leaders within the health and wellness industries.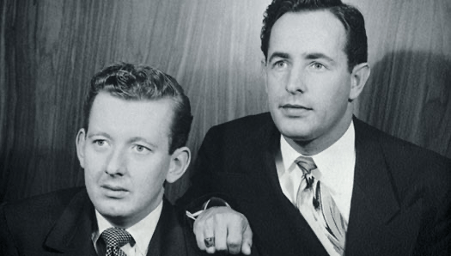 Richard and John started out a marketing line of nutritional products from a company known as Nutrillite.  Previously names the California Vitamin Company, Nutrillite actually sold the first-ever multivitamin sold in the US.
Using the direct sales model, they both became top distributors with Nutrillite.  They also loved how Nutrillite was using the MLM or Network Marketing system that offered commissions on sales and bonuses for newly recruited distributors.
They built up a team of more than five thousand distributors, but then decide to leave Nutrillite and go it alone.  (taking their top recruiters with them).
That is when they launched Amway or the "American Way". And started building what we know today.
Amway's first product was a highly concentrated organic household cleaner known as Frisk, which later got its name changed L.O.C. or Liquid Organic Cleaner.  This is now known as Legacy of Clean.
This cleaner along with their Nutrillite supplement range, which they later acquired, become the core of the Amway's product offerings.
They also offered their distributors a way of earning residual income through their customer's repeat purchases.
It is fair to say, they have done a great job and now Amway Global is the number-one direct selling business in the world and earns around $8-9 billion a year.  That puts them a clear mile over their closest competitors Avon or Herbalife.
Amway now has over 17,000 employees and operates in over 100 countries and territories including Australia, Africa, Asia, Canada, China, India, Japan and Thailand.
Amway has a huge range of products under every category in the health and wellness sector.  They also offer a range of household items including cleaning materials.
Amway sells over 450 products and introduces new products on a weekly basis.
Here are some of the products that Amway is known for, and what prospective business Independent Business Owners can sell:
Nutrillite
One of their first products to be distributed was the Nutrillite range: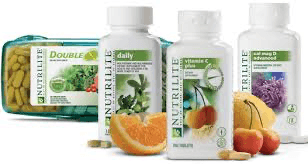 Nutrillite is a range of vitamins, minerals and supplements.  They claim they are one of the only brands that grows, harvests and processes the plants for their supplements on their own certified organic farms.
Artistry
Artistry is Amway's cosmetic and personal care range: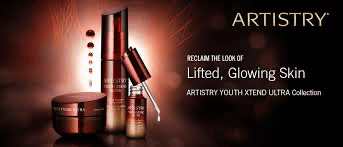 This is one of their highest generating revenue lines.
XS
This is one of their newest product lines, and it is their energy drink product range: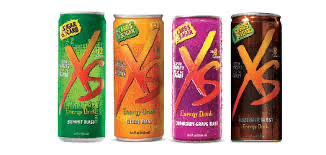 They have a number of flavours including Summit Blast, Citrus Blast, Cranberry-Grape Blast and Root Beer Blast.
Legacy of Clean
Legacy of Clean is Amway's cleaning product, it also kickstarted the whole biodegradable product in the company.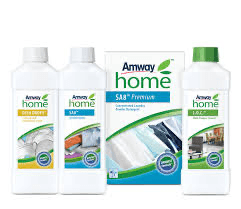 Like we said earlier, this alongside with their Nutrillite range were what they started the company out with.
There are also hundreds of other products in Amway's catalogue including hair care products, air treatment systems and other home products.
Amway also has a popular "espring" water filter.  It has an excellent rating from Consumer Reports.  It utilises UV light along with a carbon block filter to purify tap water.
To see a full list of their products, go to their website here.
Do the Amway Products Work?
Amway's products actually have quite a lot of positive reviews online, which is a great sign: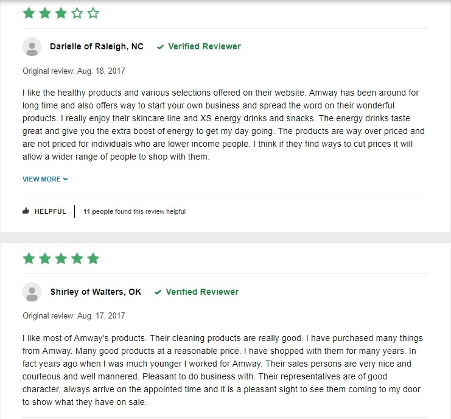 This shows people really do like their products, you can read more on their Consumer Affairs review page.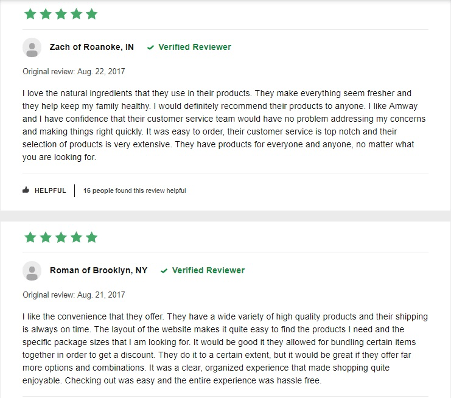 To be honest, I would not expect anything less for a company that has been around for that long.  You are not in business for 60 years, if you don't have the products and the customer service to keep people happy.
Their products also gain positive comments about their products and service on their BBB or Better Business Bureau profile. Amway has been a BBB-accredited business since 1991 and has maintained an A+ rating, which is not as easy as you might think to do…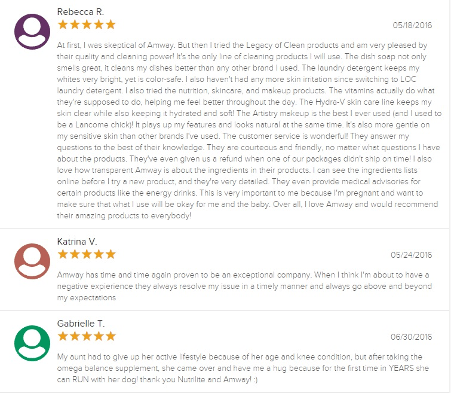 The only watch out, and it is really common with MLM companies is the price of the products, whilst they are not the most expensive out there, they are still on the high side.  But then again, people will pay for quality…
How to Make Money with Amway
As Amway is one of the founders of the MLM business model, you can understand that the ways to make money with them follows the usual routes of an MLM or Multi-Level Marketing company:
Selling their products for commissions
Earning bonuses for recruiting and building a downline
There is a little more to it than that, but we will cover that more in the compensation plan.
Haven't Made Your First $1 Yet?
Studies have shown that more than 70% of the people who want to make money online have not made their first dollar yet. So, you're not alone!
Getting Started with Amway
To become a distributor, or an "Independent Business Owner" you will first need to pay their registration fee.  This is a one-time fee of $69.
But they also offer a Starter Kit for $99. Whilst this is optional, when you factor in what you get as part of that starter kit, it does seem like a good idea.  Here is what is included:
$245 of products – either for demo or retail
10 mini catalogues with products and business information
In-class training materials
Quality brands
Marketing support
Considering the products alone are worth almost 3x as much as the fee, it is a good start for getting your business up and running.
Amway Compensation Plan Explained...
The annoying thing about any MLM, is that their compensation plans are so over-complicated and hard to work out for the beginner looking to see if the business opportunity is actually worth it or not… So, what we are going to do is break it down and just cover the most important aspects.
Personal Consumption – Purchasing products you would normally buy yourself and save money and get money back through the Amway system
Retail Sales – Sell products to people and earn a commission from the sales
Networking – Earn residual income from when your team orders and sells products
Bonuses – There are a number of different bonuses for reaching certain criteria
If you wanted to learn more about their compensation plan, check out this video below:
What We Liked About Amway
Here is what we liked about Amway:
#1 BBB Accredited & DSA Member
This is positive on a number of different fronts, first off it means their products and customer service receive good feedback.  It also covers off whether Amway is a scam or not and we can safely say that they are not.
To hold an A+ rating on BBB is nothing to be sniffed at either, it shows they care about their customers and their products.
It is a company that has 60 years of history and makes over $8 billion a year.
Amway sales have been on a bit of a downtrend in recent years, but it is safe to say they are going to be around for a long time.
#2 High Product Quality & Wide Product Range
From a product point of view, Amway has a really positive story.  In fact, their product range is as established as the company itself and many have become household names.
Compare this to other MLM companies that are trying to claim their products are in the same place as Amway, and many fails.
#3 Training & Resources
Amway offers training programs and resources to help you get started with your MLM business.  They also have an Amway Business Center for IBO's in New York.
They hold a number of multiple training conferences throughout the year to help you keep motivated and inspired.
But beware, there is also a number of Business Support Materials that your upline will encourage you to buy that not all of it will be relevant or in fact, something you will need.
What We Didn't Like About Amway
Here is what we didn't like about Amway:
#1 The Income Potential is Really Low!
Their income disclosure statement shows that their average gross monthly income for active users is $207!

That works out at just $6.90 a day!!
This also doesn't factor in the products that you will need to purchase on a monthly basis to qualify for your commissions. There are also some hidden costs, which we will talk to you about in a moment.
But that just doesn't work out to a decent income, even when you compare that to the minimum wage, which is currently $7.25 an hour in the US.
When you look at their average platinum member, they earn $55,000 per year, but then that is only 0.26% of Amway distributors who get to that level.
You also need to factor in that this average will only comprise of the active users that have made sales that year.  So, if you consider the non-active users into that, the gross monthly income would be a lot lower.
This is one of the biggest problems with MLM, we have reviewed a lot of them, and they all have the same problem.  The top distributors are the ones that make 95% of the income, whilst everyone else struggles to even cover their costs.
#2 Hidden Costs
It looks really enticing to start up a business with Amway, as it will only cost $69 or even $168 if you factor in the Starter kit.  But that isn't where the costs stop.
This is because the company doesn't tell you about any other costs.
For example, going online would require a functional website which all has costs associated with it.
There are also expenses such as the Amway Inauguration Bundle, which is a kit containing marketing materials and costs $338!
There are fees associated with attending their official meetings and conferences.
These are all costs that you will need to factor in when you are starting your own business.
It wouldn't be so bad if you knew about these costs upfront, but they do not disclose them to you until you have already paid the registration fee.
#3 Several Legal Battles…
It gets harder for their IBO (distributors) if the company has several legal battles in their history.  Here are some of the legal cases brought against Amway:
In 1979, Amway won a landmark case that involved the legality of MLM's after 4 years of litigation.
In 1982, Amway settle a case with the Canadian government.  They paid $25 million in fines for alleged tax fraud.  This was related to Amway created a system of false product lists and prices.
In 2010, one of Amway's Subsidiary, Quixtar, settled a class action lawsuit for $150 million.  This is the largest settlement of its kind for an MLM-related court case.
#4 Amway's Reputation
In our research, we found there is an opinion when Amway is mentioned that isn't something the company would want.  Mention Amway and the low income claims and it immediately brings up results about whether Amway is a pyramid scheme or not.
Whilst we are confident Amway isn't a Pyramid scheme as they have products and you do not have to rely on recruiting to make money, there is still a pre-judgement that only the people at the top of the pile are earning the big money whilst everyone else is struggling to make ends meet.
To combat this, many of the IBO's have resorted to memorising creating rebuttals so they can avoid using the company name.
It also explains why the Amway-affiliated World Wide Dream Builders organisation has been so successful, as people are not talking about Amway…
#5 Lots of Face-to-Face Selling & Recruiting
Amway relies on the most traditional way of building an MLM business, they pretty much invented the model and they still use it.  This means there is a lot of focus on face-to-face sales and recruiting a team who can conduct face-to-face sales.
That is fine if you have experience in sales and recruitment, but that isn't the case for many who try to join an MLM with the purpose of making money.
They tell you it is easy to come up with a list of 100 potential customers but think about it.  The only people you will know is likely to be your family, friends, co-workers, etc.  They even tell you that your preferred contacts will be your family and friends.
Put that alongside the fact that Amway is already well-known that brings another layer of difficulty to your aspirations.  Let me explain.
Marketing MLM to your family and friends is difficult.  They may buy your products, to help you out but they will not be the best candidate for recruiting into your team as you need proven salespeople to be your downline, as you will only benefit if they make sales.
Many friendships have been broken as you pitch a business opportunity as a great deal, without really being able to show any proven success with your own business and then they walk away losing their money and start blaming you.
This is a business model, and you need to treat it like a business.  That means you have to ask yourself the question honestly – Are you any good at face-to-face sales or recruiting?
Don't worry if you are not, there are better alternatives out there for you.  But to succeed with MLM, you need to either be good at sales/recruiting or be willing to invest in learning how to become better at sales/recruiting.  But I find that these are skills that come natural to some people over others.  I personally couldn't pitch products in a face-to-face environment.  But that is why I chose Affiliate Marketing, as it is a passive route that doesn't require selling.  In fact, I help people and my website earns money whilst I sleep.  Read more HERE.
But the reason I put this as a concern, is that this kind of detail is not really laid out in any real way for people to consider.  I also think it is the reason why so many people fail at MLM, and that is because the company are expecting you to make sales straightaway.  In that way, it is more like a job than a business.  You are paying to be hired to sell their products, in a sense.  As Amway is so well known across the world, you might be pitching to people who already have an Amway distributor already.
The health and wellness sector is heavily saturated, and you may find it hard to shift your products to make any sales.
I am not saying this it is going to impossible for you to succeed, but you need to be going into any decision with your eyes open and do even more research before you decide whether this is for you or not.
Haven't Made Your First $1 Yet?
Studies have shown that more than 70% of the people who want to make money online have not made their first dollar yet. So, you're not alone!
My Amway Review - Final Conclusion
Amway is one of the oldest MLM companies that are still operating today, being around for 60 years and having the products they have, it is very clear to us that they are not a scam.  There are many MLM companies that would love the history and reputation that Amway has with the consumer.
Having said that, we have been looking at the business opportunity in this review and we cannot find enough there to prove that it is the right solution for you. 
If you are looking at Amway from a point of view of buying their products from someone, then go right ahead.  The product quality is really good.
But if you are looking at Amway as a route to become a distributor and make a living from their business opportunity, then we would not recommend it to you for a number of reasons.
First off, the income potential is really low.  Earning an average of $207, when you have to factor in your marketing costs, buying products yourself to qualify for commissions, etc. it just doesn't add up to a worthwhile deal.
Then you need to factor in the hidden costs after you sign-up.  There will be a number of fees that are not presented to you upfront and these all reduce your profit line.
Whilst Amway is an established brand, there are complications with this too.  Namely, you might already be in a heavily saturated area trying to sell products that people are already buying off someone else.  So, why would they change to buy them from you?
There are ways you can help yourself to improve your chances, but when their active distributors are struggling to even cover their own costs and earning an average of only $6 a day, that shows how hard MLM can be…
We are not fans of MLM, not because it's illegal or not profitable, but because it is a really restrictive business model with expensive costs involved.
Instead, Affiliate Marketing is our top recommended business model for anyone looking to make money online.
The reasons are simple…
You do not need to recruit anyone to make money
You have the freedom to promote any products you want without being restricted to only promote products from one MLM company
It's FREE to get started
In fact, thanks to affiliate marketing we have created a 4-Figure Monthly Passive Income Stream.
If you want to learn how we did with, then you need to click HERE
Thanks for checking out our Amway Review.  If you have any questions or want to share any experiences you have had with Amway or MLM in general, then please write them in the comments below.  We would love to hear from you… 😉
Amway
$69 one-time registration fee + $99 optional starter kit