Welcome to our Advocare Review!
I'm guessing someone has approached you with a way of staying in shape and the chance of making some money at the same time whilst working from home with a company called Advocare.
But you've probably seen some worrying information on Google and want to get the facts about this business opportunity…  Is Advocare a Scam?
Advocare has had it's issues in the past, which we will get into all the details for you and our up-to-date review will ensure you know everything there is to know about Advocare.
First off, it's great to see that you're doing your research before buying into any "seemingly good' product.
That is how you avoid scams and find only legitimate ways to make money online!
To be completely transparent with you, we're not associated with Advocare in any form.  We're not here to pitch or sell you anything.
Instead, we want to ensure you get all the details you need to know about this former MLM company, so that you can make an informed decision about whether this opportunity is right for you….
Advocare Review Summary
Product Name: Advocare
Founder: Charles E. Ragus, in 1993
Product Type: Health & Wellness MLM Direct Selling Company (Since 2019)
Price: $59 + $50/year
Best For: Those Good At Sales

Pros
Changes in Policies
Legitimate Business Model
Positive Product Reviews
Cons
Expensive Products
Only 0.15% Make $50K Per Year
Lawsuits
Pyramid Scheme in Disguise?
No Appropriate Training
Summary: Advocare was deemed to be a pyramid scheme in July 2019 by the FTC. This has made them have to make extensive changes to the way their business is operating.   These changes include only paying their members for sales they make, rather than giving bonuses for items sold by their "downlines".
It now doesn't operate as an MLM business, but just a direct selling company.  The biggest issue, apart from the expensive products, is the lack of training on how to use internet marketing to sell these overpriced products.
Unless you get training from elsewhere, you'll struggle to make any money as their income disclosure statement shows very few are earning money here.
Rating: 35/100
Recommended? No
Advocare did used to be an MLM or Multi-Level Marketing company that sells a range of weight management and performance supplements.
The company was founded in 1993, Texas by Charles E. Ragus and it became a multi-million-dollar company in the 2000's.
But, then it ran into a huge bump and it was forced to redesign the company structure into a single-level direct selling sales model, due to the FTC (Federal Trade Commission) determined that Advocare was operating like a Pyramid Scheme.
If we move to today, Advocare has had to make some serious changes to the way it operates, but still sells the same range of health and wellness products.
You can learn a little more about the company and how it offers everyday people the chance to work from home and make money from selling their products, in this 2-minute sales video below…
It's still possible for everyday people to earn money by becoming an Advocare distributor.
But you may still be wondering if they could still be…
Is Advocare a Pyramid Scheme
No, Advocare isn't a pyramid scheme.  They were operating just like one, but were found out and had to make some drastic changes, which meant losing anything to do with recruitment.
The only way for Advocare distributors to make money is by selling their products and earning commissions from those sales.
It's now impossible for you to get paid in any way regarding recruitment of others into a "downline".  This has been the major chance since 2019 of the company and the way it operates.
What's a Pyramid Scheme?
A pyramid scheme is a company that promises payments to members for recruiting other people into the company instead of selling any products or services.
These are illegal in most countries around the world, as they are totally unsustainable and it's impossible for everyone to make money through the business model.
This diagram from Wikipedia shows you why…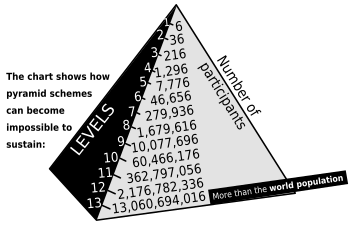 Most MLM's sell a range of legit products or services, Advocare was an example of one.
But, it is often the case that it is really hard for members to earn a decent income or even cover their own expenses just by selling products.  They have to rely on recruitment to earn a decent living, at the expenses of others.
Therefore, most MLMs operate like a pyramid scheme in disguise… Unfortunately for Advocare, they were found out to be operating like one by the FTC.  They were forced to change the way they operate.
You can learn more about how to spot these pyramid schemes in disguise, in this 5-minute video…
One thing that should be pointed out about this case between the FTC and Advocare is that every MLM that we have reviewed should be concerned about it.  In our opinion, there is very little difference between the way Advocare operated, and how most of the others do.  Recruitment is such a focus within them, and that is what makes most of them a potential pyramid scheme in disguise…
Success is Rare at Advocare
That isn't just true of Advocare, but of all MLM opportunities.
Did you know that between 73% and 99% of all MLM members are losing money?
Before the changes, Advocare distributors used to have to sell $500+ of products every month just to remain active and therefore able to earn "bonuses".
If they weren't able to sell this many products, they would have to buy the products themselves.  This meant that distributors would often spend thousands of dollars every year chasing bonuses, that never really came…
You can therefore see in the Advocare 2017 Income Disclosure statement, that at least 98.29% of distributors lost money in 2017.
This is one of the main reasons behind the company structure changes.
Since they have made these changes, we don't get to see any income disclosure information, but there is now only one way for you to make money and that is selling their overpriced products and receiving between 20% and 40% commissions.
Advocare products a range of performance supplements, and weight loss shakes.
They don't rely on traditional marketing channels, they rely on everyday people signing up to sell these products and give them the hard job of convincing your friends and family to sell these products.
Before you decide on whether this is the right move for you, you should get to know their product line…
Before considering any direct selling company as a distributor, you need to understand their products.  You'll need to know them if you are going to appear convincing when you try to sell them.
Advocare products include:
Weight Management – meal replacement shakes, appetite control, supplements for energy + metabolism
Energy – Spark and meal bards
Wellness – vitamins, fish oil, herbal cleanse, fibre drink, probiotics, etc.
Sports Performance – muscle building and recovery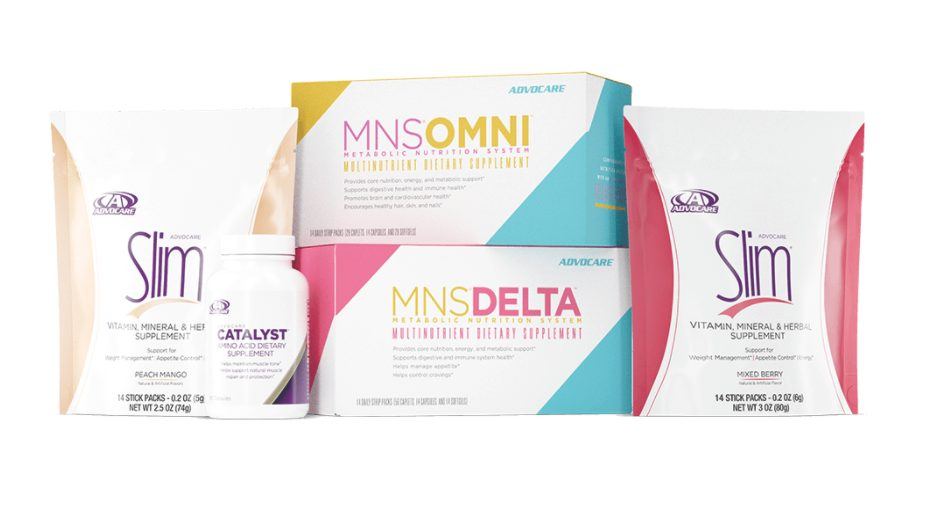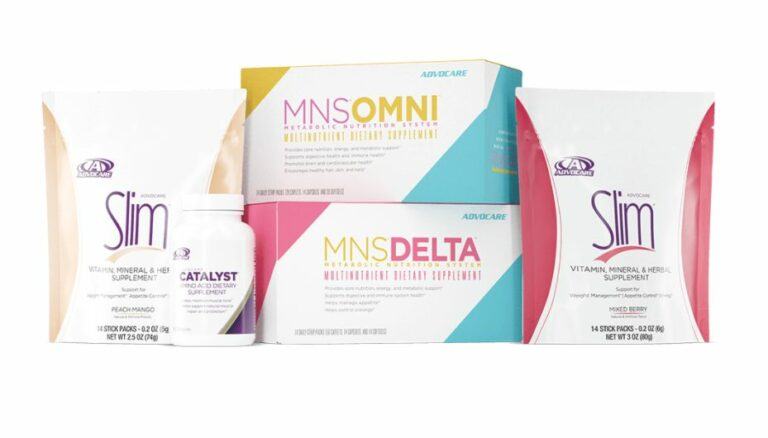 There are a lot of products to go through, so we're not going to go into any detail.  But you can find all of their Advocare products here.
The most important thing you need to know is that, whilst Advocare will tell you they are unique, there are hundreds of other MLM companies all selling the same thing.  They all offer a very similar product line, including:
But is there something that makes Advocare stand out?
AdvoCare Flagship Product – Spark
The main "flagship" product at AdvoCare would be their Spark range.  It's a vitamin and amino acid supplement.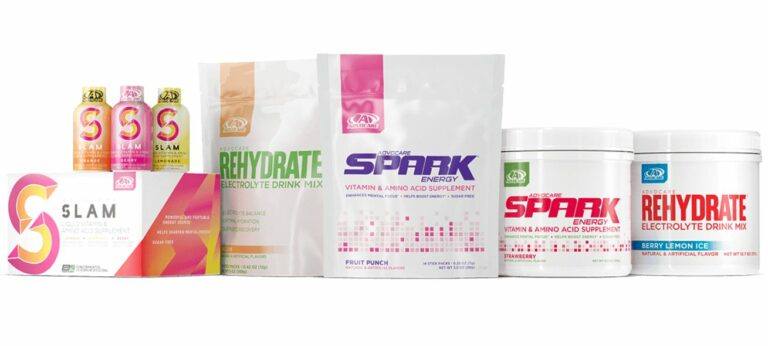 It's similar to other energy drinks that helps you to boost your energy levels and mental focus, without any added sugar.
Whenever checking out a product, it's worthwhile seeing what others are saying about it….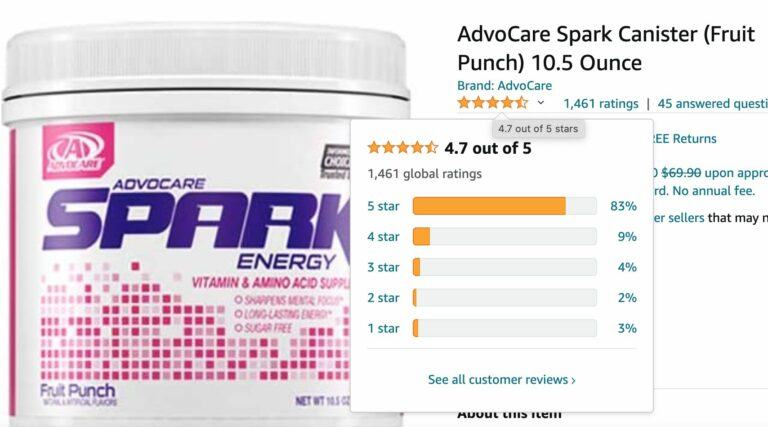 Looking at this, it ranks really well with an average 4.7 out of 5.
Advocare also knows how to do their marketing.  They have some elite athletes recommending Spark, as you can check out in this 17-second video below…
Haven't Made Your First $1 Yet?
Studies have shown that more than 70% of the people who want to make money online have not made their first dollar yet. So, you're not alone!
Can You Make Money with Advocare?
Before the changeover, it was really, really hard for anyone to make money with AdvoCare.
Only 1 in 665 members were making over $50K in 2017 and these were individuals who were very good sales managers with big downline teams of sales people.
Without the ability to earn bonuses from the sales your "downline" team make, these people would find it really hard to earn money like they were able to before.
You can now only earn commissions from personal sales.  Which means you really have to sit down and think about how many of these shakes you're able to sell to your friends and family each month.
Let's be optimistic for a minute, and let's say you're able to sell 100 of these shakes.
If you could sell 100 shakes a month, which are worth $50.  You will only earn up to 40% commission which would be around $2,000 a month.
But that is really an unrealistic expectation.  The only people who are going to be able to make a decent wage from AdvoCare, will be those that are able to use online marketing to help sell these products to a wider audience 24/7.
How To Make Money with Advocare?
Now that AdvoCare is no longer an MLM, it makes it much simpler to understand how you can make money with AdvoCare.  There is only one way for you to make money here…
Sell AdvoCare products
There is no longer an opportunity to earn commissions or bonuses from recruitment.
Getting Started with Advocare
Along with all of the other changes, the price for getting started has changed.  It now costs $59 plus tax and $50/year to remain active.
This used to cost $79 to join and you would be required to hit a monthly sales quota to remain active.
AdvoCare Monthly Costs
There isn't a sales quota for you to achieve any more.  The only requirement for you to earn compensation is to provide them with your social security number.
But I would say that if you are serious about trying to sell these products, it would benefit you to actually use them yourself, so you can talk from personal experience.
Therefore, you should really budget for at least $50 a month for products.
Again, if you are serious about making money from AdvoCare, you'll likely need to learn more about how to market these products online and host your own website.  It's good to budget for $100 a month for training and the tools you need to do this.
P.S. This program enabled us to Create a 4-Figure Monthly Passive Income Stream.  It's Free to get started and costs only $49/month to go full-time!
Advocare Compensation Plan
Most MLM companies like to make their compensation plan really complicated.  The idea is that it makes it look like there are loads of different ways of making money, when the reality is very different.
Now that AdvoCare has had to change it's way, it is now a single-level direct selling company.
So, there are only two ways you can earn money with their AdvoCare compensation plan.  Which makes explaining it much simpler.
There are only 2 ways to earn money here, which are:
Retail Profits
Wholesale Commissions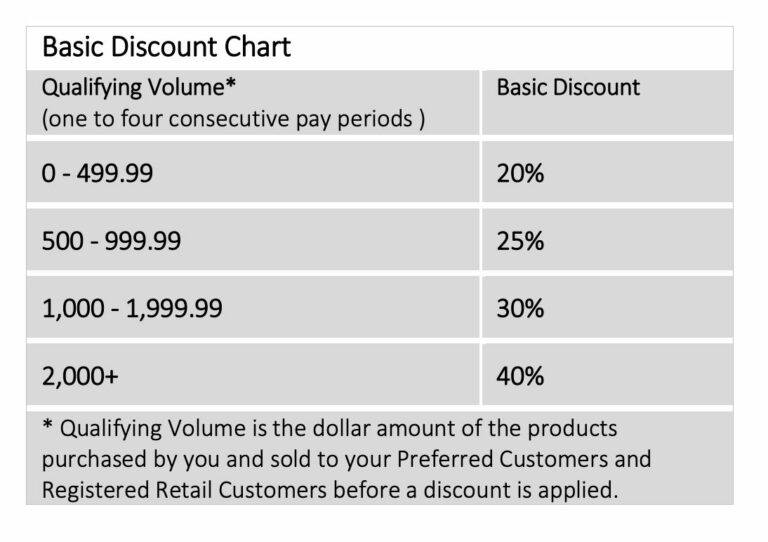 Retail Profits
The first way of making money is to buy AdvoCare products at your wholesale prices (between 20% and 40%) and then sell them on at retail prices.
Wholesale Commissions
If you have "preferred clients" then you can sell AdvoCare products on at wholesale value. 
Let's say your client gets 20% discount.
If you get a 30% discount (by selling between $1k-$2k in a month) then you would make 10% commission from anything you sell to these "preferred clients". 
You can find the full 28 page AdvoCare up to date policies with the compensation plan here. 
No, AdvoCare isn't a scam.
They provide a legitimate range of products and distributors can only get paid for selling products and earning a commission.
It works very similar to affiliate marketing, and the more you are able to sell, the more money you can make.
AdvoCare did used to operate like a pyramid scheme and was punished for it.  They've had to make tangible changes to ensure they are complying with the law.  But does that make it the best option for you?  Well, the remainder of our AdvoCare review will help you get all of the other information you need to know about this program.
Just to be completely transparent with you, I'm not a distributor of Advocare, nor do I endorse Advocare in any way.  I have researched the website, testimonials, and information available on the internet to get the details about what this program genuinely does.    I do this, as I have been caught out by a scam in the past, and am trying to help others avoid a similar fate…
What We Liked About Advocare
Here's what we liked about AdvoCare:
#1 Changes to Policy
Since the changes in their policies since July 2019, AdvoCare has become a completely legitimate way for people to earn money.
The FTC forced the company to remove all elements of a pyramid scheme and the MLM structure that drove it.  They also paid back $150 million back to consumers.
#2 It's Now Legit
Direct sales is a legit business model and it operates very much like affiliate marketing, in a sense of you getting paid a commission for any sales you make.  Although, you still need to buy products with AdvoCare.
There is also no recruiting people into the company in order to earn a commission or bonus.  You simply buy the products at a wholesale price, and then sell them on and keep the difference.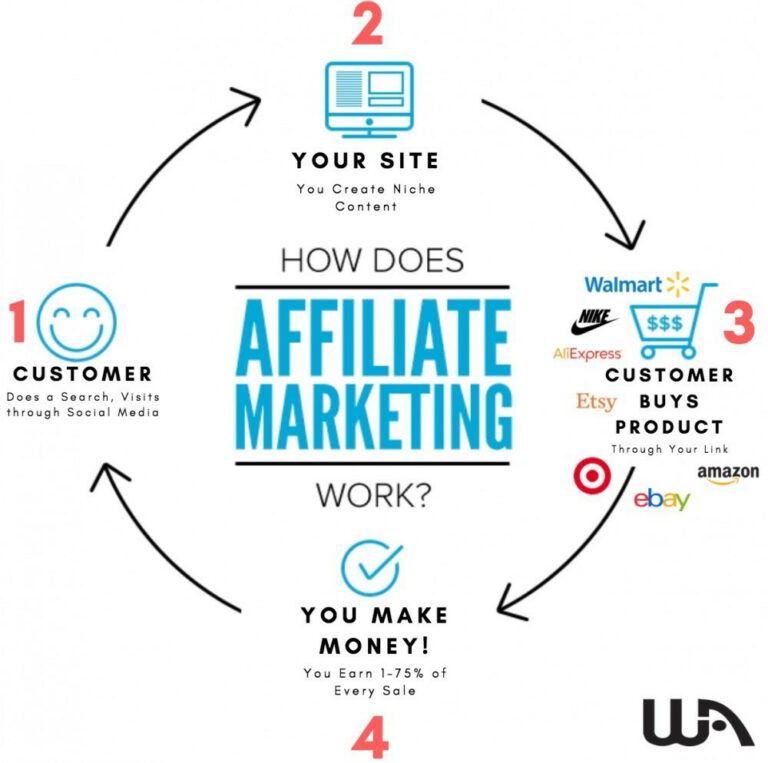 However, the best way to make these sales is through your own website, using online marketing techniques to make these sales 24/7.
Therefore, affiliate marketing can be far more lucrative than direct sales and the people that do well from direct sales are typically the ones that know how to use online marketing. 
#3 Positive Product Reviews
There are examples of positive product reviews found online about their products.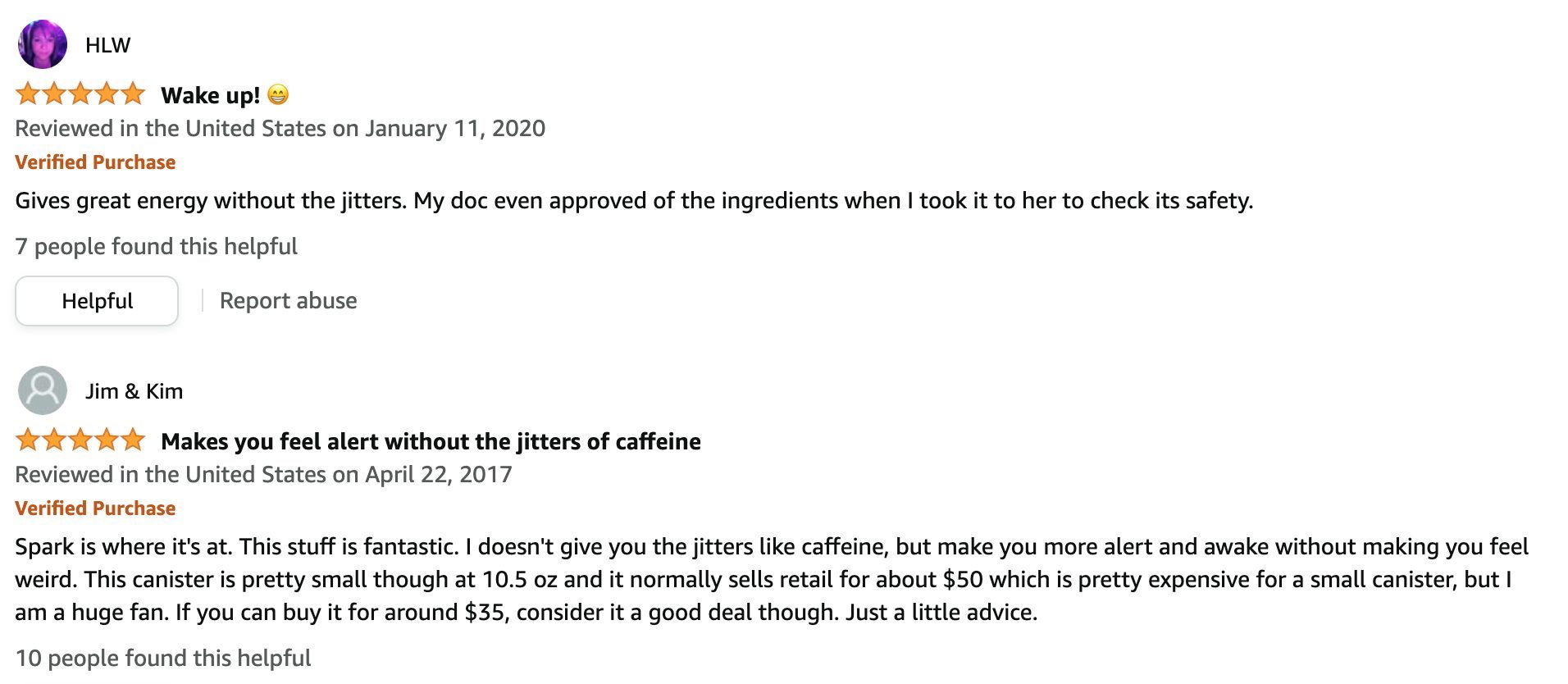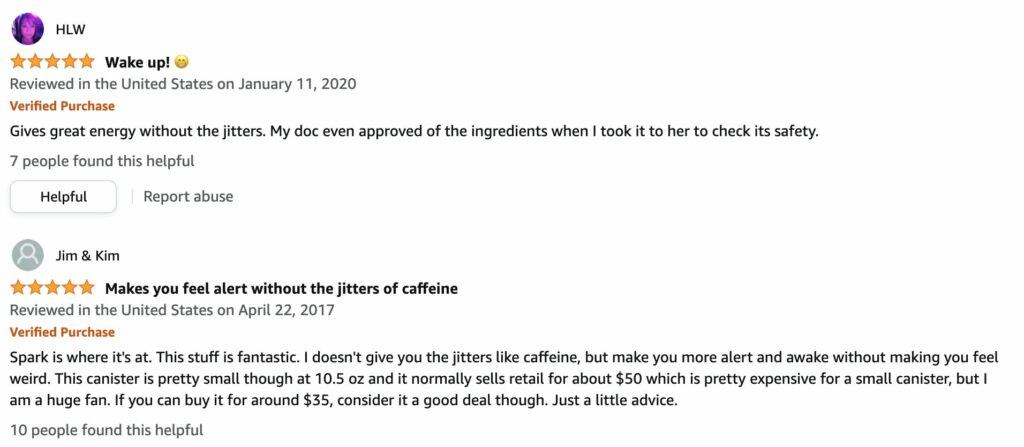 You can find plenty of these examples of real people finding the products good enough for them…
What We Didn't Like About Advocare
Here's what we didn't like about AdvoCare:
#1 Expensive Products
There are still issues that are often found with MLM companies, AdvoCare are still charging expensive prices for their products.  Especially when you compare them to alternatives on the market…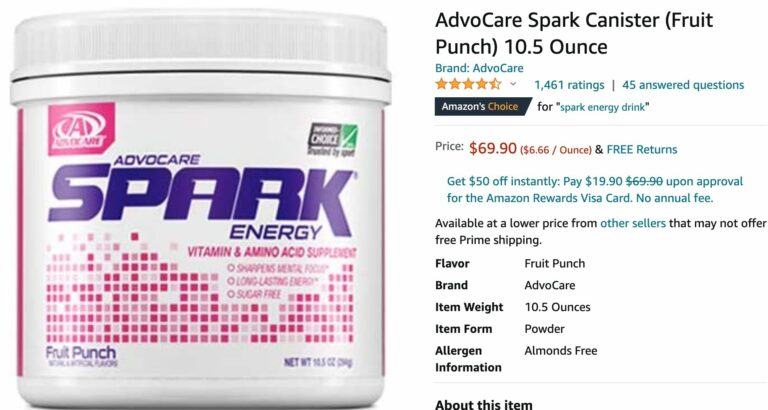 Now here's an alternative on Amazon…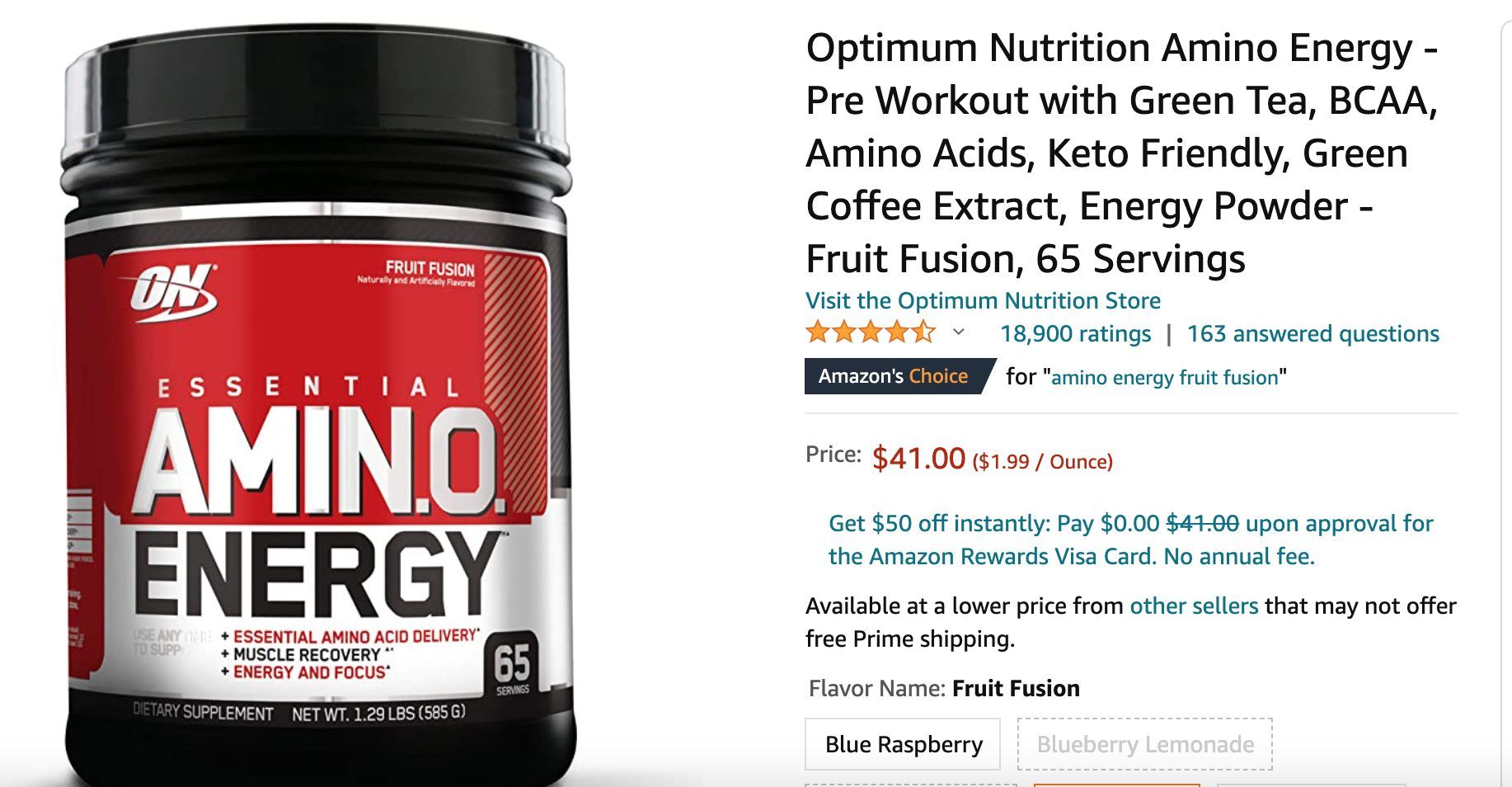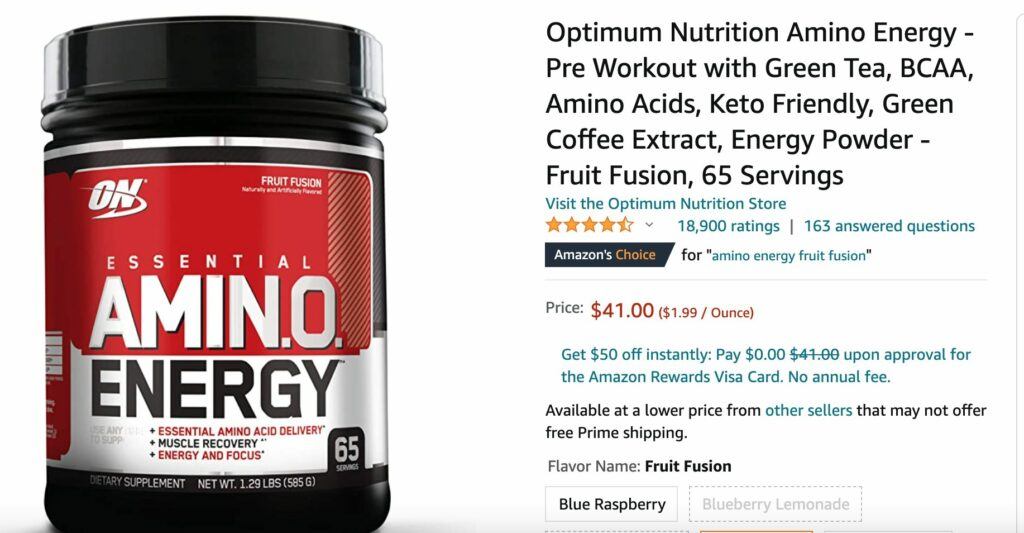 AdvoCare – 42 servings = $1.66 per serving
Amazon Alternative – 65 servings = $0.63 per serving
It costs over a dollar more to buy AdvoCare products over a higher rated product available online at Amazon.  
You have to consider that all of their products are overpriced compared to alternatives… so why are people going to want to pay those prices from you, when they can get cheaper alternatives…
#2 Can You Really Make Good Money?
Let's face it, when we have reviewed all of the MLMs that we have, you get to understand that the only people making decent incomes are those that have recruited huge downline teams to drive sales.
But this isn't an option with AdvoCare which makes it even harder to make sales, unless you have a solid background in online marketing to drive online sales.
I'm not saying it's impossible, but selling overpriced products to your friends and family is not going to build a sustainable business for you…
#3 AdvoCare Was A Pyramid Scheme According To The FTC
This is still very relevant, especially if you are considering joining the company.  Whilst they made changes, that negative vibe will still be felt by people still trying to make money with AdvoCare.
10,000 distributors were affected by the change in policy and the reputation of the whole company and anyone else associated with it took a huge hit.
The changes made are explained really well by this former distributor in this 9-minute video…
The changes that AdvoCare has made (or had to make) do help the company and its distributors going forward, but it's still important to understand the changes made and that the company is not the company it was prior to July 2019.
#4 No Appropriate Training for Online Marketing
The biggest problem here is that you are left relying on outdated "traditional" direct selling methods to sell your products.  They don't provide you any training on how to use the internet to help sell your stock.
You are still expected to host "home parties" and do door-to-door selling.  Not sure about you, but this isn't really accepted anymore.  
This couple even explains how they were prevented from using online marketing to sell AdvoCare products.  AdvoCare wouldn't allow them to keep the website they had built themselves.
You can hear from them in this 2-minute video below…
You are also only allowed to sell AdvoCare products if you sign up as a distributor.  This isn't the case with affiliate marketing, where you can promote anything you like…
Haven't Made Your First $1 Yet?
Studies have shown that more than 70% of the people who want to make money online have not made their first dollar yet. So, you're not alone!
My Advocare Review - Final Conclusion
First off, I have to say that the changes being made here are for the good of their distributors.  It says something when the FTC closed down their MLM part of the business, and this should also be a warning shot to many other MLMs who still operate questionable MLM models.
Having said all that, your chances of making money here are still really low.
Direct Selling is very similar to Affiliate Marketing, but with many more restrictions that get in the way.
You need to understand that people are shopping differently, and aren't willing to pay overpriced products at a "home party", when they can go online and pay less for a product very similar.  That is why we prefer affiliate marketing.
I'm not a fan of MLM, not because it's illegal or not profitable, but because of all the restrictions and expensive costs involved.
Instead, Affiliate Marketing is our top recommended business model for anyone looking to make money online
The reasons are simple…
You can promote anything you want and aren't restricted to only promote products from one MLM company
You don't have to recruit anyone to make money
You never need to sell to your friends and family
It's free to get started
In fact, with affiliate marketing we've been able to Create a 4-Figure Monthly Passive Income Stream.  If you want to learn more, click here.
Thanks for checking out our Advocare Review!  If you have any questions or comments to add, then please write them in the comments section below. 😉