Welcome to our Essante Organics Review!
Has someone just approached you recommending a product from Essante Organics or a way of making a ton of money with a "supposedly lucrative" business opportunity and it will only require an hour a day???
Let's start off with congratulating you on doing your research before buying into any products or business opportunities.
It is the best way to avoid scams and find legitimate ways to make money online!
Essante Organics claims to bring a range of natural non-toxic and organic products to improve your health.
It also offers a way for you to earn money by promoting these products to others for a commission.
Is it all true, or is Essante Organics a Scam?
Well, in short, their products are pretty decent.
But as for whether it will solve all of your money problems, it is definitely not the best place for you to invest your time or money. 
We will show you why in our review.
Essante Organics Review Summary
Product Name: Essante Organics
Founder: Michael Wenniger
Product Type: Health and Wellness MLM company
Price: $29.95 startup _ $199 & $499 upsells
Best For: Those good at networking and recruiting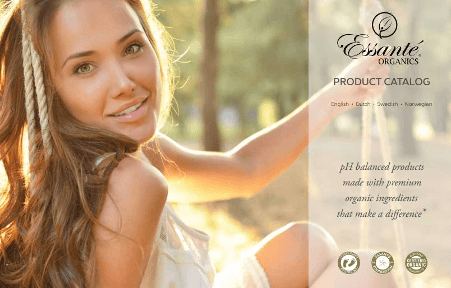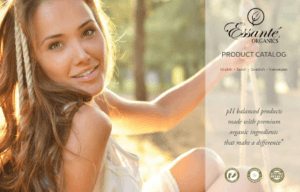 Pros
Great Training & Support
Good Customer Service
30-Day Money Back Guarantee
Cons
Expensive Startup Costs
No Transparency
Unrealistic Claims
Useless Website
Be Careful with Organic Products
Saturated Market
Face-to-Face Selling
Summary:  Essante Organics is a legitimate Health & Wellness MLM Company.  It provides some good training and support to its distributors, which is a nice change for an MLM.  But Essante Organics also make some unrealistic claims and has an expensive startup, and success is typically rare at MLMs.
Rating: 45/100
Recommended? No
What is Essante Organics?
Essante Organics is an MLM or Multi-Level Marketing company that was started in 2004, back then it was called Essante Worldwide before they rebranded it to Essante Organics in 2009.  This coincided with them moving it to an MLM business model.
Essante Organics was founded by Michael Wenniger, he is well known in the Direct Selling industry since the 80's.
Their main focus is to produce organic products that help remove toxins from the body.  Their products are said to be organic and chemical free and offer products including weight loss, anti-aging, personal and home care.
This all sounds well and good, but you need to know just how many companies are out there trying to sell health-related natural or organic products.
For example, there are Amway, Herbalife, Avon, Norwex, Shaklee, Melaleuca and many others too.  Their offers are going to be different, as they all have their own way, but still it just shows how competitive a market it is and there is no guarantee that all of them are producing 100% real organic products that are toxic-free like they claim to be.
My advice is always to do thorough research before choosing to buy something, especially if it is to do with your skin.  An allergic reaction to something isn't a good thing, and if you are deciding on whether to sell these products, you need to know everything you can do about these products before you become a distributor.
The business is operated like a typical MLM with either selling their products or recruiting distributors into your downline is the business opportunity they offer.
Let's get into more detail about the Products they sell.
Essante Organics Product Line
Here are the main categories of products they offer:
Weight Loss
Personal Care, including body care, cosmetics, facial care, oral care, etc…
Anti-aging products
Alkalizing products
Home Care
They practically have products that range from supplements, shampoo and essential oils, to laundry detergent and hand sanitizer.
They also have a category for baby products.
I don't see how Essante Organics is trying to differentiate from these other companies we mentioned, there is no real difference.  This might not seem like a big deal, but it is if you are wanting to turn this into a profitable business for yourself.  Convincing people your products are unique and beneficial is hard when they are pretty much the same as everyone else's…
Haven't Made Your First $1 Yet?
Studies have shown that more than 70% of the people who want to make money online have not made their first dollar yet. So, you're not alone!
How To Make Money with Essante Organics?
Essante Organics offers the usual ways to make money of any MLM:
Acquire retail customers and sell their products for a commission
Recruit downline members into your team, so you can earn from their sales
Relevant bonuses as you advance your rank and help your downline achieve targets
To first become eligible for any commission, you first need to become either a "Wholesale Customer" or a "Brand Partner" by paying a one-time fee of $29.95.
Which doesn't sound too bad in the grand scheme of things.  It is basically a membership fee to become an independent distributor for Essante Organics.  It also provides you with a website. (But be mindful about this website, we will cover this off later in the review)
This means you can promote their products to earn commission.
If you look at the table below, you will see the differences between the 3 membership types: Retail Customer, Wholesale Customer & Brand Partner.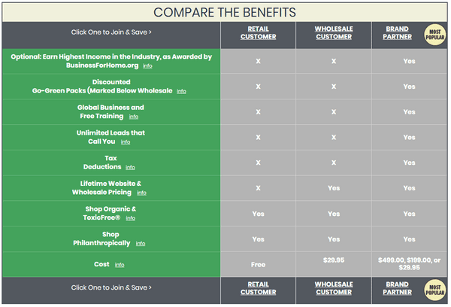 Be mindful, there are a couple of upsells they are going to try and promote to you.  You do not have to buy these to be able to earn commission, but like anything to do with sales they are going to try to convince you that you need them…
The upsells are called "Go-Green Packs" and they will cost you either $199 or $499.
Like I said, you do not need to buy these to proceed.  The purpose of the pack is to help you save money when you are buying products in bulk.
Could be useful if you are hosting house parties, etc. to show your friends and family?
Essante Organics Compensation Plan
There are 6 potential income streams as an Essante Organics Independent Distributor
1.    Retail
You will receive 30% commission for any products that you promote and sell at the retail price.
For any sales that your downline make, you will receive 5%.
2.    Enroller Bonus
When you recruit your downline, if you are able to convince them to buy the Go-Green Packs we just spoke about, you can also make money from those sales.
For each $199 Go-Green Pack sale, you will earn $50
For each $499 Go-Green Pack sale, you will earn $100
3.    Express Start Gold Bonus
If you are able to recruit 4 people into your downline, and then help them to each recruit 2 of their own in your first 30 days you can earn a $500 express start bonus.
This will ultimately depend on how much experience and effort you put into getting started.
There are a lot of meetings, conversations and face-to-face selling involved.
Network Marketing is designed for an extrovert who has experience at sales or recruitment.
If you are great at networking and are an extrovert, you could go and build a team in that time.
If you are like me and a little more introverted and need some training to get to the required level, then you may find this difficult.
Related Post: How to Increase MLM Sales
4.    Endless Team Bonus
This is the ideal route and where passive income starts to come into play.
In short, you are required to recruit 2 downlines and then help each of them to recruit 2 as well.  You need to ensure you support your downlines to be able to recruit 2 each, and then pass on knowledge to their downlines to improve their chances of recruiting 2 into each of their downlines.
Then it will start to look something like this:

requirement and that is for them to each have 75 points of monthly orders.  They basically each have to sign up to an auto ship each month.  They need to subscribe to receive a level of products from the company each month.
If you are making regular sales, then this probably won't be an issue.  But if you are struggling to make sales and yet you need to buy products each month, this can lead to people falling into debt or making outrageous claims to make sales – which is typical of a lot of MLM's.
If you and all of your downlines sign up to this auto ship, then Essante Organics will pay you monthly passive income based on the number of levels you have.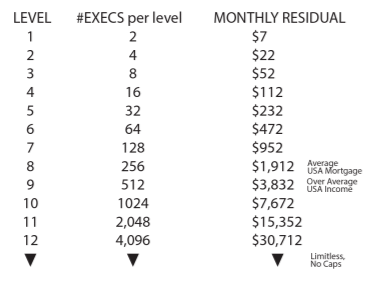 The image above describes the levels and the number of people into your downline you require to earn the necessary monthly figure.
This also shows why there is such an emphasis on recruitment in any MLM.  People start to focus on recruiting because they think it is the easier route to earn those kinds of figures.  But that depends on how good you are at recruiting, and how good you are at training your downline into supporting their downlines.
It is not enough to just recruit a few people and then sit back and watch the money roll in.  You need to put a lot of effort into making this a successful business opportunity.
Related Post: Affiliate Marketing is 100x Better than MLM to Make Money Online
5.    100% Matching Bonus
Being able to earn the Endless Team bonus is a sign of success, as many people fail with MLM.  MLM's success rate is typically 1% of distributors.
So, if you can get to this point it is a good thing, as the remaining bonuses are going to be extremely difficult.
The 100% Matching Bonus requires you to have 5 downlines that are all earning $5,000 a month from the Endless Team Bonus.  That would put this bonus of $25,000 a month ($5,000 x 5 = $25,000)
That would put them each at level 10 and would each need 1024 distributors each.
I would be really chuffed if anyone could get to that level.
6.    Expansion Rate Bonus
Then that leaves us with the Global Profit-Sharing option.
To earn this, you will be required to earn $50k a month in sales volume for 2 of your downline teams.
With that achieved, you are qualified to enter this contest and have a chance to share the company's annual profit.
One thing you will notice is that apart from the first one that covers retail sales, the remainder of the compensation plan is all geared up towards recruiting.  There is such an emphasis on recruiting within MLM and many people will never ever achieve even a fraction of the earning potential within due to that MLM having that Pyramid.  That pyramid shows that the top 1% of people will be earning the big money, everyone else will struggle to climb up.
It is a competitive market with a product that is not exactly unique, and this all makes it extremely difficult for someone to enter the business and have a chance of making it successful, unless they are already established and can hit the ground running.
For more information about their compensation plan either refer to their compensation plan or check out the video below:
Is Essante Organics a Scam?
No, Essante Organics isn't a scam.  They sell a range of legitimate products and they pay their members on time like they say they do.
But the reason why so many MLMs are labelled as a scam is down to the fact that they don't reveal to their new distributors all of the facts, and don't tell them how difficult it is going to be.
So, naturally after a few months of no sales and having to pay a monthly autoship to stay active, they leave and claim it is all a scam.
The remainder of our review will help you get all of the other details you need to know about this business opportunity, so you can then be in an informed decision as to whether this business opportunity is right for you.
Just to be completely transparent with you, I'm not a distributor of Essante Organics, nor do I endorse Essante Organics in any way.  I have researched the website, testimonials, and information available on the internet to get the details about what this program genuinely does.    I do this, as I have been caught out by a scam in the past, and am trying to help others avoid a similar fate…
What We Liked About Essante Organics
Here is what we liked about Essante Organics:
#1 Great Training & Support
Unlike many MLM's, I have to say the training and support Essante Organics offers beginners is of a great quality.  Many expect you to just get on with it, but Essante does support its distributors get started.
They have an award-winning free training website for its members.  They also offer ongoing support through live conferences and training calls which a lot of other MLM's do not offer.
There is not point having a compensation plan, if they do not offer the training to help you achieve it.
#2 Good Customer Service
Any business needs good customer service, but you will be surprised at how many MLM's get a bad rep for their customer service.  But our research showed that Essante does offer a good customer service level, they also respond to comments made in an objective manner.  See the images below to see what we mean.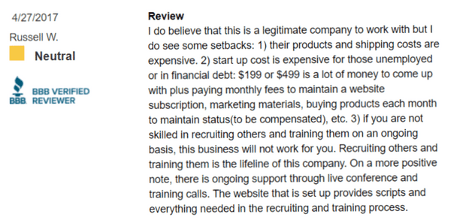 This is a good sign, as if any of your sales need to contact the company, bad customer service can really affect any return sales.
#3 30-Day Money Back Guarantee
They also offer a 30-Day money back guarantee for all of their products.  It is always nice to be able to get a refund if you are not happy with your purchase.
What We Didn't Like About Essante Organics
Here is what we didn't like about Essante Organics:
#1 Expensive Start-Up Cost
I know it sounds like there is no need to pay more than the $29.95, but the person who is recruiting you is definitely going to be pushing you into buying either the $199 or $499 product bundle.
This is because they will benefit from your purchase.  But if you are serious about this business, you will need to invest into these upsells to earn a higher commission and have some tax reductions.
But paying $500 could be considered pretty expensive for someone who wants to make money.
Especially when there is an option where you do not need to invest anything in the first place.
We went down the route of Affiliate Marketing and got started for FREE, now we are generating regular sales without having to make a huge investment…  There are definitely cheaper options out there, and here is the program we 100% recommend.
#2 No Transparency
One of the first things that gives you an idea of what you could potential earn from an MLM is an income disclosure statement…
But Essante Organics do not have an Income Disclosure statement, which I believe is necessary for all MLM companies to have.
That is a major concern.  What we can work out from other MLM's are that 99% of people who sign up walk away losing their money or even end up in debt.
We can't exactly comment on Essante Organics, because we have no figures as to where they sit with this trend.  But my experience tells me, that it is no different to other MLMs and you are highly likely to lose any money you spend.
Their compensation plan is also surprisingly short and is not very comprehensive…
#3 Unrealistic Claims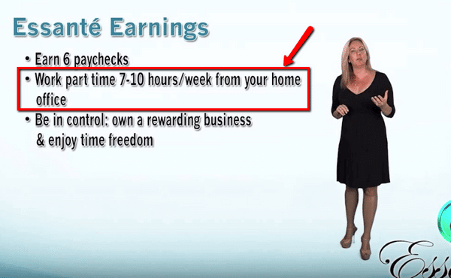 Do not be sold with their unrealistic claims.  There is little chance of this only require 7-10 hours a week.  More likely it will require you 7-10 hours a day…
Whilst there may be 6 different ways to earn money, do not think this will be a easy thing where you only need to spend an hour a day doing this.  It is totally unrealistic and gives beginners a totally unrealistic expectation of what is required.
#4 Useless Website
As part of your initial $29.95 starter fee, you will be given a website to use that includes all of the products that Essante Organics offers.
They claim that all you need to do is to drive people to your website and the website will do all the selling for you.
Sounds good, but there is a catch…
The problem with this website is that it is a duplicated website.  All distributors will have the same website.  This means that it is impossible for you to get free targeted traffic from Google or the other search engines.
The search engines do not like or rank duplicated content or duplicated websites.  This means that your website will never appear at the top of the search engines for people to find.
The only route you have is through paid traffic, including:
Paid Traffic (Facebook Ads, Google Adwords, Instagram Ads, Solo Ads, etc.)
Social Media Marketing – Posting on your personal profile
Word of Mouth
It can work, but you need the right education and training before you can get the most from these methods, as they are really expensive if all you are employing is trial and error.
If you are going to spend money on ads, you need to have a clear strategy that will earn you more than you spend.
This makes the duplicate website a waste of resources, unless you learn how to utilise paid traffic routes.  Training like that which is provided by Wealthy Affiliate.
As for us, we have learned how to run websites and drive Free targeted traffic from the search engines.  That way, our website is working for me 24/7.  That is real passive income, see how we created our own income HERE.
#5 Be Careful with Organic Products…
A lot of companies are claiming that their products are organic, but that totally depends on where you are in the world.
In the United States, for a product to be labelled as "Natural", the law states that only one of its ingredients actually needs to be natural…
That means, that the remaining ingredients could all be synthetic and yet it will still be labelled as Natural or Organic.
This leads to many issues, chief among them is that you will be touting these products as totally organic or natural, when the truth may be a completely different story.
#6 Saturated Market
The Health & Welness niche is very satured, it is a very competitive market.  We listed a number of competitors earlier on and this was only a drop in the ocean as to how many competitors there are, including those that are not even in the MLM game.
You need to really sit down and do your research and have a think about whether you are ready to jump into this competitive crowd.
When you factor in the time, effort and money you need to put in, it makes it not worthwhile, in our opinion.
Especially when you could get started with our top recommended business for FREE.
#7 Face-to-Face Selling
Are you really the type of person who can succeed with Face to Face selling?  Your website will be useless, unless you get training.  This leaves either posting stuff on social media or getting used to the fact you are going to need to sell to people.
This is something I couldn't do, so it would depend on you.  But any MLM is going to require you to sell face-to-face and recruit face-to-face.
If you are not comfortable with that notion, you could get training, but it is still going to be something you are not comfortable with.
I have known great salesmen and they come across so naturally.  It is not always something you can learn.
It is part of the reason why we didn't go with MLM; we chose Affiliate Marketing instead.  Our website does the hard work and selling for us.
If you are an introvert like me, but still want to make money online.  Affiliate Marketing can do this for you, without face-to-face sales and the right training.  Learn more HERE.
#8 Hurts Relationships
I find this is the one that hurts the most, as you get desperate to make sales or recruit a downline, most MLM's will teach you how to come up with a list of 100 potential customers or recruits.
The problem, these are your friends, family, neighbours and work colleagues.  You end up pressuring your mates into buying some stuff, or you convince them the business opportunity is good.  But you don't have any proof yet.
It has been known to really harm relationships, that is one of the main reasons why we are not a fan of MLM.
Unless you already have a large network and can sell these products effectively, it is not really a great option for you.
Haven't Made Your First $1 Yet?
Studies have shown that more than 70% of the people who want to make money online have not made their first dollar yet. So, you're not alone!
My Essante Organics Review - Final Conclusion
No, Essante Organics is definitely not a scam.  It is a legit MLM company that sells decent products.
But that doesn't mean we recommend it as a business opportunity.
It is quite an expensive start-up cost of up to $500+ in a really competitive market.  It might be an option if you are already good at networking and you love the products.
If both of those things do not describe you, then you will have a hard time trying to make it work.
Joining an MLM should not be because of the money, you must really love the products yourself!
But with the lack of an income disclosure to give you an idea of what you other distributors are earning; I find that this would be a huge stumbling block in someone knowing whether to join it or not.
I'm not a fan of MLM, not because it's illegal or not profitable, but because of all the restrictions and expensive costs involved.
Instead, Affiliate Marketing is our top recommended business model for anyone looking to make money online
The reasons are simple…
You can promote anything you want and aren't restricted to only promote products from one MLM company
You don't have to recruit anyone to make money
You never need to sell to your friends and family
It's free to get started
In fact, with affiliate marketing we've been able to Create a 4-Figure Monthly Passive Income Stream.  If you want to learn more, click here.
Thanks for checking out our Essante Organics Review!  If you have any questions or comments to add, then please write them in the comments section below. 😉