Welcome to our Norwex Review!
Has someone just recommended Norwex to you?  Or maybe you have seen people sharing it on social media, or have you recently been to a home party organised by a friend and they have spoken about the ability to make some money with Norwex?
It sounds like a great deal, but something inside you wants to be sure it is the right decision before you commit…
I am so glad you did!!
Doing research is the best way to avoid scams and find legitimate ways to make money online!  But is also gives you all the information you need before buying into a seemingly good product or business opportunity that might not be all it's cracked up to be…
Norwex operates an MLM or Multi-Level Marketing company and their business opportunity will require a lot more time and effort then they claim it will be, and the earning potential might get you thinking again especially when you factor in the costs, they do not tell you about.  Most people fail at MLM, and most will also lose more than they make.
To learn more, read our full Norwex review and we will give you all the details you need.
Norwex Review Summary
Product Name: Norwex
Founder: Bjorn Nicolaisen, in 1994 (Norway)
Product Type: Home Cleaning & Personal Care MLM company
Price: $200 to get started
Best For: Those good at networking and recruiting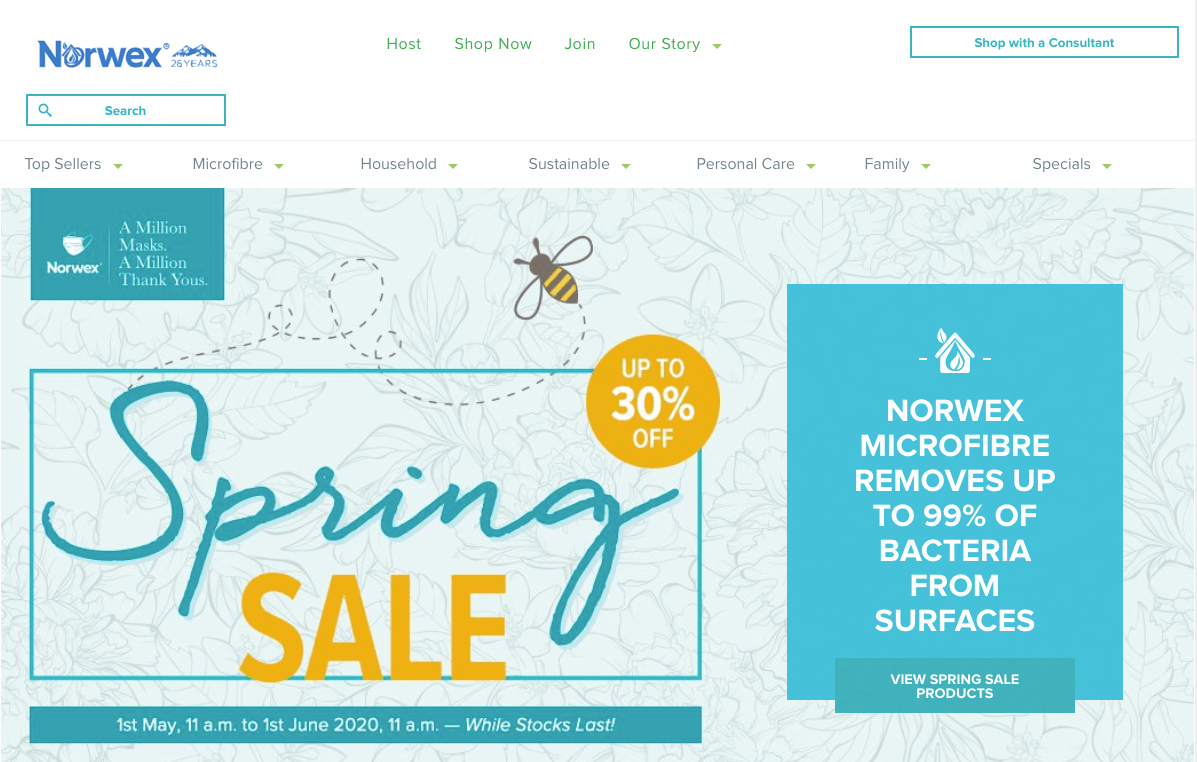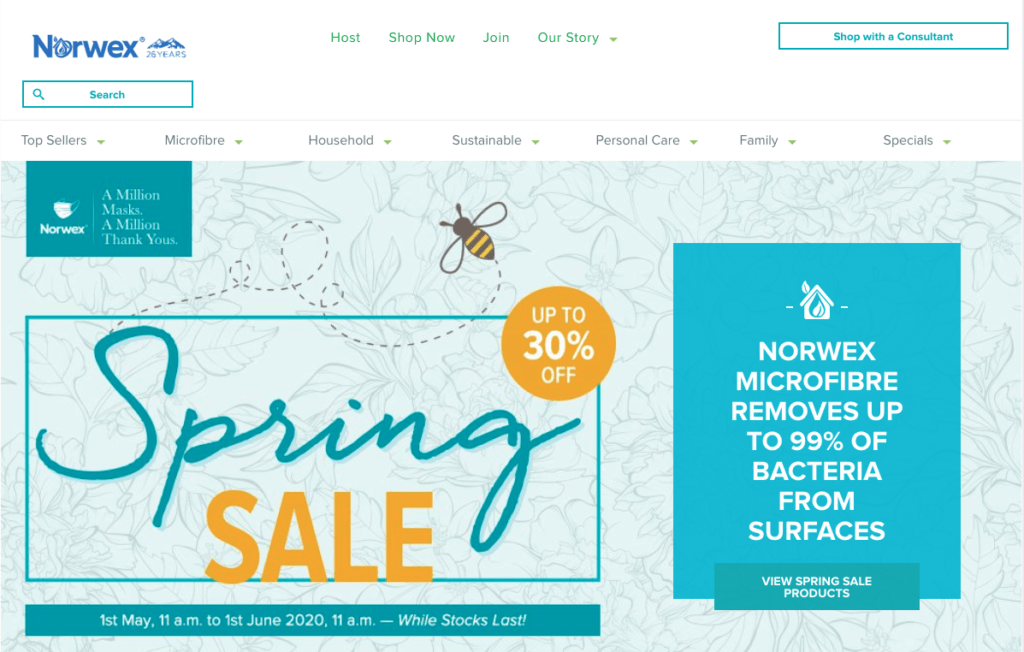 Pros
Focused on Products
Product Guarantee
Positive Product Reviews
Cons
False Information
Starter Kit is Not FREE
Demanding Compensation Plan
Outdated Sales Tactics
No Transparency
Summary:   Norwex is an MLM company offering a range of products within the home cleaning and personal care industry.  They offer a solid range of products.  But when it comes to their business opportunity, they are still relying on out-dated methods and it is simply not sustainable.  Their MLM structure is very restrictive and demanding and unfortunately most people will lose money or even end up in debt, then making money…
Rating: 40/100
Recommended? No
Norwex is a Network Marketing company, commonly known as an Multi-Level Marketing or MLM company that has a range of eco-friendly cleaning products.
It was founded by Bjorn Nicolaisen in 1994 after he discovered a special microfibre cloth that was very effective at cleaning his windscreen using nothing but water.  This cloth is now marketed as being able to clean 99% of bacteria using nothing but water (supposedly).
Their primary goal is to create a completely chemical-free household with their cleaning products.  Check out the video below to learn more about their Microfiber product:
Once they established themselves with their cleaning products, they then expanded into Personal Care products as well.
Is Norwex a Pyramid Scheme
No, Norwex isn't a pyramid scheme.  It's possible for their consultants to earn money just by selling their products without the need to recruit anyone else.
But, the way that most consultants end up making decent money is through recruiting a big "downline" team.
This makes Norwex similar to a "pyramid scheme in disguise"…
What's a Pyramid Scheme?
A pyramid scheme is a company that promises payment for recruiting more people into the company instead of selling a product or service.
They've been made illegal in most countries, as they are completely unsustainable, and it is impossible for everyone to make money within this kind of structure.  This diagram from Wikipedia explains why…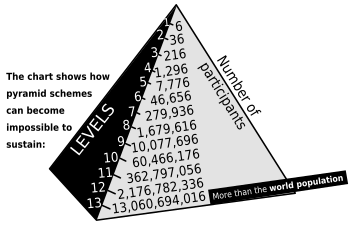 Norwex does sell a range of legit products.
However, the real money is made when consultants recruit more people into the MLM opportunity…  This 5-minute video will help you spot these pyramid schemes in disguise…
Success is Rare at Norwex
Success is rare at any MLM company, and not just Norwex.
Did you know that between 72.5% and 99% of MLM members are losing money?
The main reason for this is that MLMs price their products really high when compared to retail products.  Then they task their distributors with a monthly sales quota to remain active.
Active means that you are eligible for commissions, so you want to stay active.  But that means that if you aren't able to sell enough products, you have to buy them yourself.
So, if the monthly sales quota is $100 a month.  Typically as a new member you will be paying $100 a month, until you start making sales.
But as the products are so expensive, they are hard to sell.  Which means you are stuck paying $100 a month for quite a while, unless you go down the route the MLM wants you to, and that is to recruit and force that task onto your downline team.
The truth is that most MLM members are spending thousands on trying to work for themselves, and never achieving it.  But the company isn't bothered, as they got you to buy some products to help their profit margin…
Norwex is an MLM that produces a range of eco-friendly cleaning products.
They also offer everyday people the chance to work from home and sell these products to friends and family to earn some money.
It sounds like a good deal for both parties, but the company is saving millions of dollars a year on marketing and passing the hard task of selling these products in a heavily saturated marketing at the same time.
Norwex has an extensive product line, pretty much any household cleaning or personal care product you can think of, Norwex offers it:
Bathroom cleaning products
Towels
Laundry detergent
Toothbrushes
Deodorant
Microfibre cleaning cloths
Plus loads more…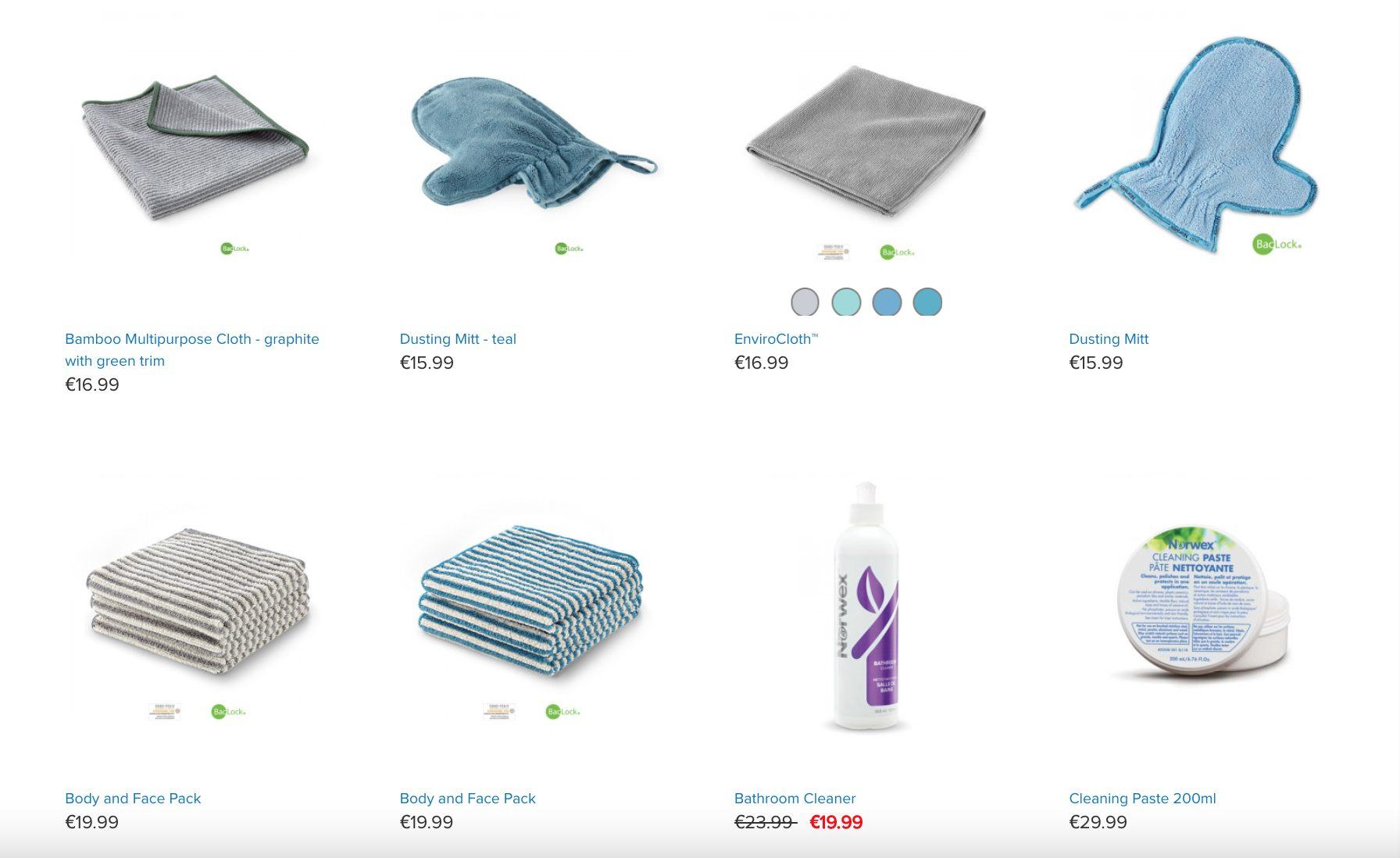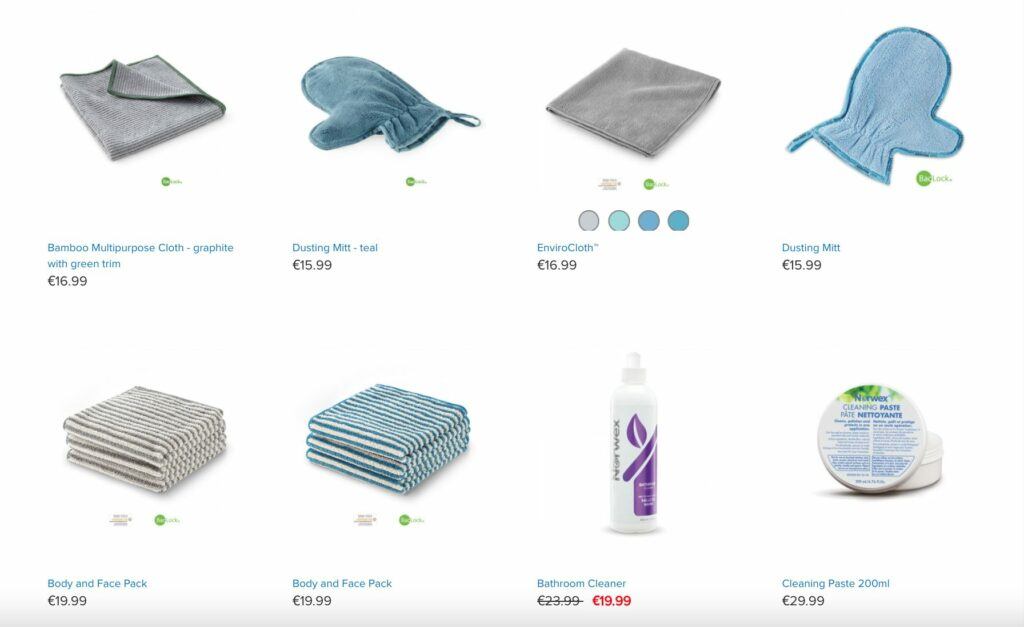 To see a list of all the products available, check out their website.
So, what makes Norwex stand out against its competitors?
Well, the biggest different is that they really work hard to ensure they are eliminating the use of harmful chemicals.
Their missions is "improving Quality of Life by Radically Reducing Chemicals in Our Homes"
Is that truly the case?
Well, we have some interesting information about that shortly, but let's take a look at their most popular product, their EnviroCloth.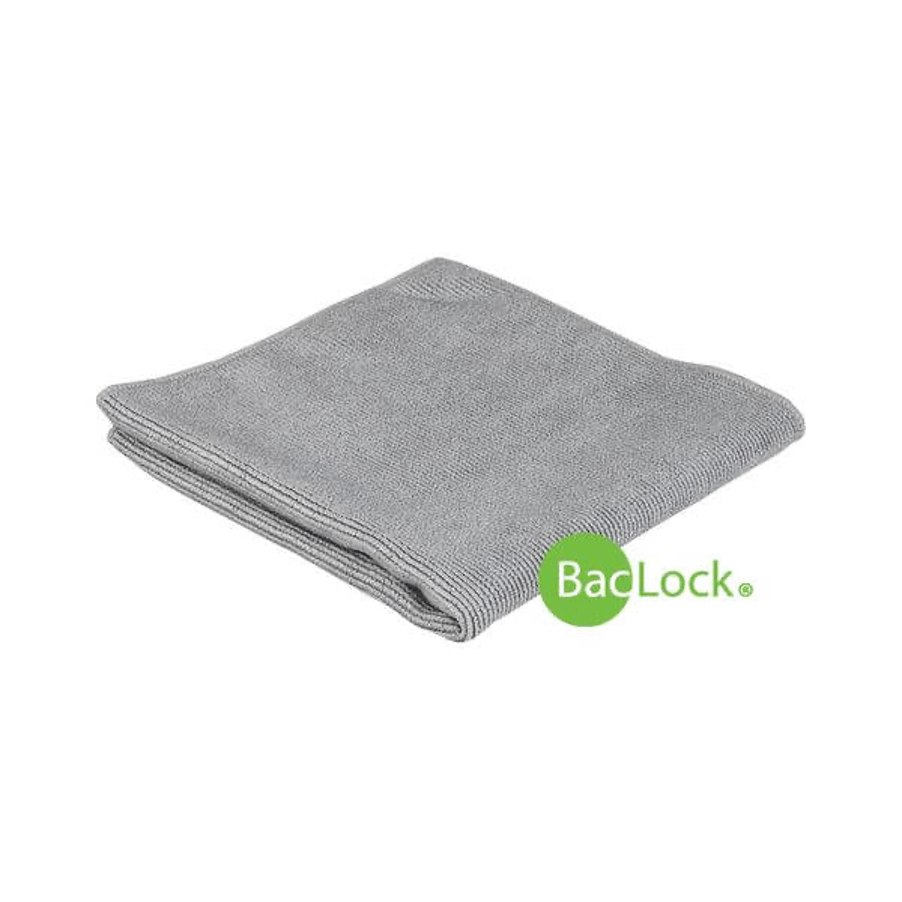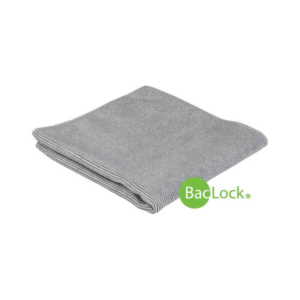 It is claimed to be an anti-bacterial fibre that can "attract" dirt, grease, dust and breakdown grime that you would usually require chemicals for.
It is said, all you need to do is dip it in water and then wipe.
Here is an explanation of how it works: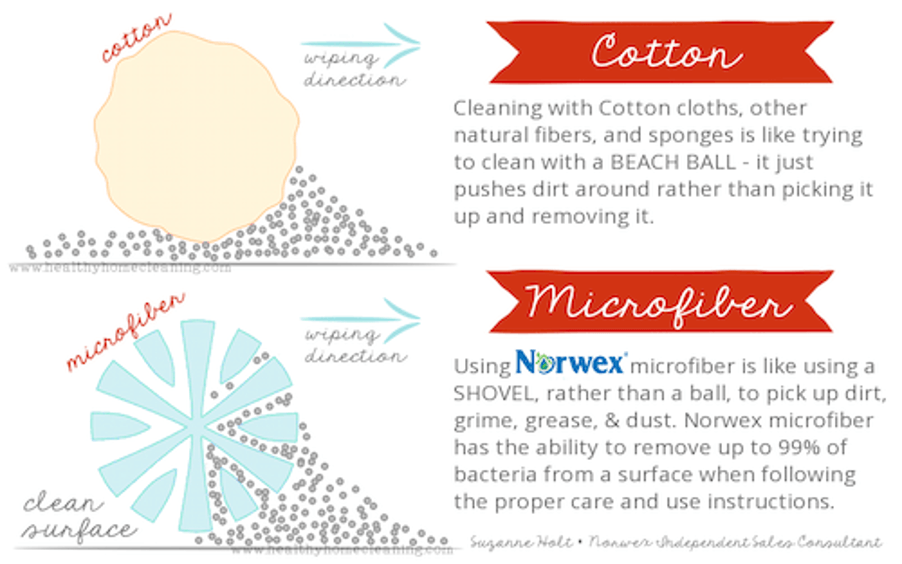 From a product point of view, we can safely say Norwex is not a scam and they offer a number of great products for you to consider as a consumer.
But you should know there are many other MLM companies that offer a similar product line… Examples would be…
But what we wanted to understand was more about their business opportunity, is it something that will help you earn a living from or is it another MLM dud?
Let's take a look at how you are going to be making money with Norwex and their compensation plan to work that out…
Haven't Made Your First $1 Yet?
Studies have shown that more than 70% of the people who want to make money online have not made their first dollar yet. So, you're not alone!
How To Make Money with Norwex?
Norwex is an MLM company, so there are the usual routes to make money with their business opportunity:
Earn retail commission on products you sell
Recruit other consultants into your downline and earn bonuses/commissions based on their sales, but you require at least 3 "engaged" consultants to join before you do start earning these commissions.
To fully understand what it will take for you to qualify for commissions, etc. we must look at their compensation plan.
Whilst a number of MLM companies are trying to update their strategies to include how people's shopping habits are changing, Norwex is still trapped in the 80's and 90's where home parties were the thing to do.  But as the internet is so available nowadays, home parties are not exactly the best strategy and yet it is the primary focus to recruit downlines and sell products.
I am not saying it will not work, but it puts a lot of pressure on your friends and family and it is definitely not a long-term strategy.  Your friends and family may come to a couple of parties, but unless you expand your circle quickly and efficiently, you are going to run out of people to invite and then the sales dries up.
There is an art to selling, and it is harder to do when you know the audience so well. They will know when you are exaggerating the truth, etc.
The other issue is that Norwex doesn't provide you much training and support on other forms of running your business, for example using Online Marketing, etc.
As for Norwex's compensation plan they do focus more on selling products then they do recruit consultants into your downline, but like most MLM Compensation plans, they are normally very difficult to comprehend, so we have broken down the key points that you need to know and listed them below:
Their starter kit is $200. Whilst they claim it is free, you must sell $2,000 worth of product within 90 days.  If you don't you will be charged the $200.  Just so you know it is going to be extremely difficult to meet that sales target when first getting started.
You earn 35% discount on your personal sales
From each sale, you will also get discounts on the next batch of sales as well as the commission
To count as an "engaged" consultant (active), you need to submit at least $250 of sales in a calendar month. So, you need to achieve this every month to stay active.
If you manage to recruit 3 "engaged" consultants into your downline, then you will start earning a commission from their sales. But you need to be active too.  The percentage will increase as you recruit more.
To get a more in-depth look at their compensation plan, check out this great video that sums it up really well:
In short, you are going to need to sell around 13 of their microfibre cloths every month to earn that $250 target to stay active.  But these clothes are long lasting, so how many do you think you are going to sell at each home party you are running to hit this mark?  
Unless you have a huge circle of friends or are already active in a direct selling business and want to include more products, then you are going to find this extremely difficult to achieve.  On top of that, remember you need to make $2000 in 90 days to avoid having to pay that $200 fee for the starter kit.
All of this is something you are going to have to think about before deciding whether this is the right business opportunity for you…
P.S. This program enabled us to Create a 4-Figure Monthly Passive Income Stream.  It's Free to get started and costs only $49/month to go full-time!
No, Norwex isn't a scam.  They sell a range of legitimate products and they pay their members on time like they say they do.
But the reason why so many MLMs are labelled as a scam is down to the fact that they don't reveal to their new distributors all of the facts, and don't tell them how difficult it is going to be.
So, naturally after a few months of no sales and having to pay a monthly autoship to stay active, they leave and claim it is all a scam.
The remainder of our review will help you get all of the other details you need to know about this business opportunity, so you can then be in an informed decision as to whether this business opportunity is right for you.
Just to be completely transparent with you, I'm not a distributor of Norwex, nor do I endorse Norwex in any way.  I have researched the website, testimonials, and information available on the internet to get the details about what this program genuinely does.    I do this, as I have been caught out by a scam in the past, and am trying to help others avoid a similar fate…
What We Liked About Norwex
Here is what we liked about Norwex:
#1 It's All About the Products
Many MLM's fall into the trap of being called a Pyramid scheme because they have such a huge focus on the recruitment of distributors into your downline.  Many MLM's have got themselves into trouble on this point.
But whilst Norwex offers that opportunity, they are more focused on selling products.  This puts them as far away from the Pyramid scheme tag as you can get as an MLM…
#2 Product Guarantee
Norwex offers a 60-day satisfaction guarantee for their products.  They offer a replacement, refund or exchange offer if you are not happy with the product.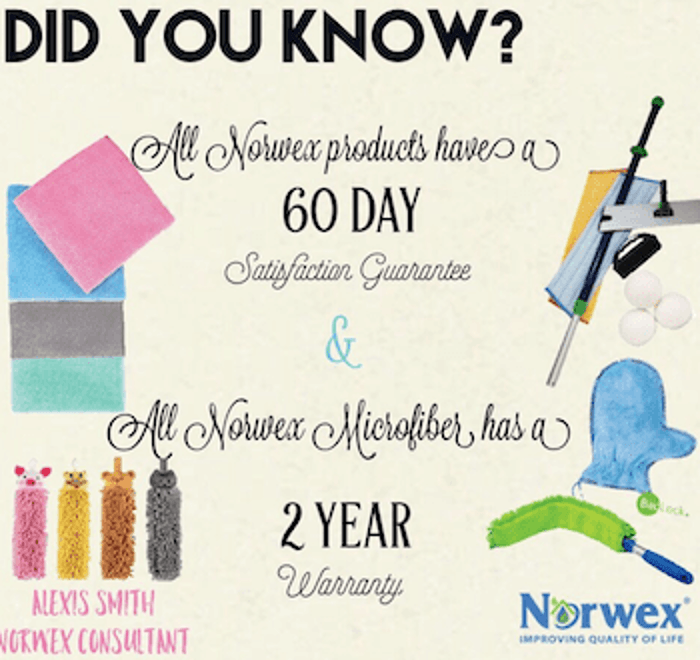 They also offer a 2-year warranty on their microfibre products, if you encounter anything outside of normal wear and tear.
#3 Products Receive Good Feedback
Before you consider whether you are going to be able to make a success of a business opportunity, a lot of that will hinge on how good the products are.  If the products are no good, then there is little point pushing forward.
But Norwex's range of products receives good feedback: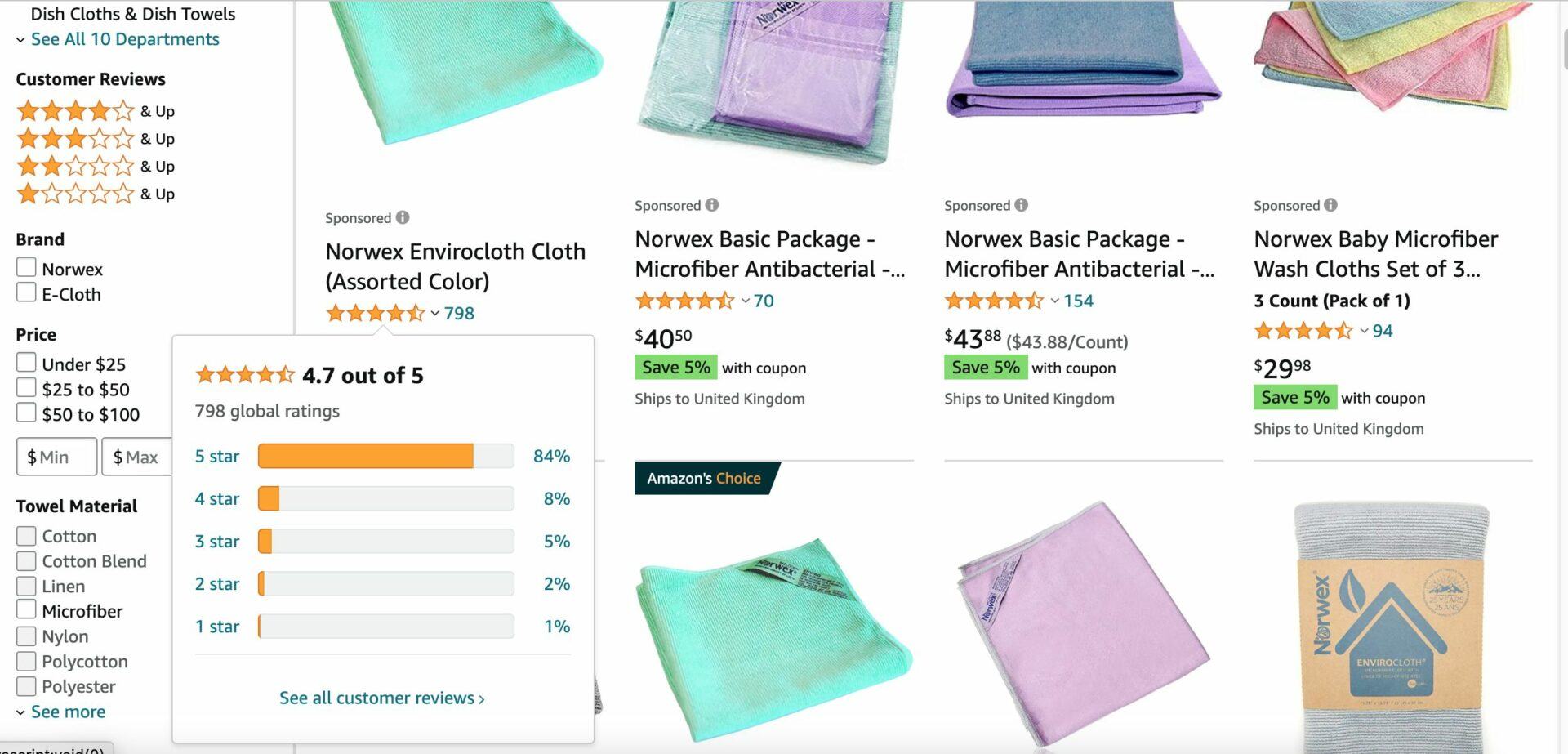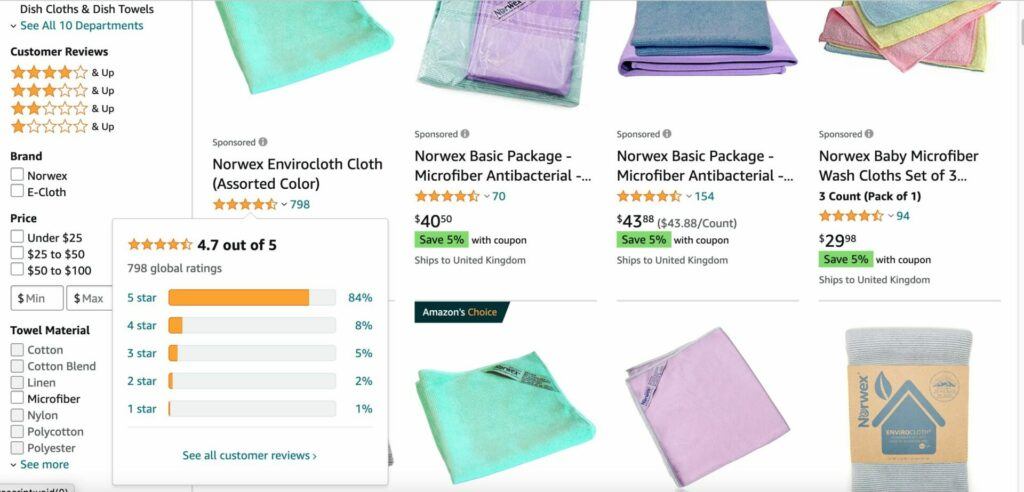 What We Didn't Like About Norwex
Here is what we didn't like about Norwex:
#1 Giving Customers False Information!
Norwex claims that their microfibre products can remove up to 99% if bacteria from a surface when the cloth has only water on it.  But the product is marketed as an Antibacterial product.
But our research has showed that it is only effective at removing dirt, stains, dust, etc.  As for the antibacterial claim, there is little to back that up. 
See this review on Amazon, where they are in the medical field and they have stated that the claims are false:

The short story is that they found more bacterial colonies found in a Norwex cloth than a regular cloth.
If you want to see a more detailed answer, as to what microfiber cloths can and cannot do, see this article from Maid Pro.
The problem is you are buying an expensive cloth with the view that it has anti-bacterial benefits, but it simply doesn't have any characteristics that justify the cost.  Don't get me wrong, they may be beneficial for day-to-day cleaning, but to get the anti-bacterial benefit you are going to have to use something else.
#2 The Starter Kit is Not FREE
They are not exactly upfront about their start up kit, it is very enticing that you can get a FREE starter kit with Norwex.  But it is not as simple as that.  On their website, it says you can get the Starter Kit for FREE.  But nowhere do they mention the requirement you need to achieve to actually get it for FREE.
That requirement is that you need to have made a minimum of $2,000 in sales within the first 90 days.  If you do not hit that requirement, and I bet many do not, you will be billed $200 for the cost of the Starter Kit.

We had to scour the website and compensation plan to find this statement, they are that small that we needed to zoom in to read it. 
That is plain wrong and can lead people into financial difficulty without them even knowing…
#3 Demanding Compensation Plan
Here is what you need to know:
In order to stay active, you need to sell $250 worth of products every 3 months
If you become inactive, you will be charged a $20 fee to reactivate your account
After 12 months without any sales, you're no longer considered a consultant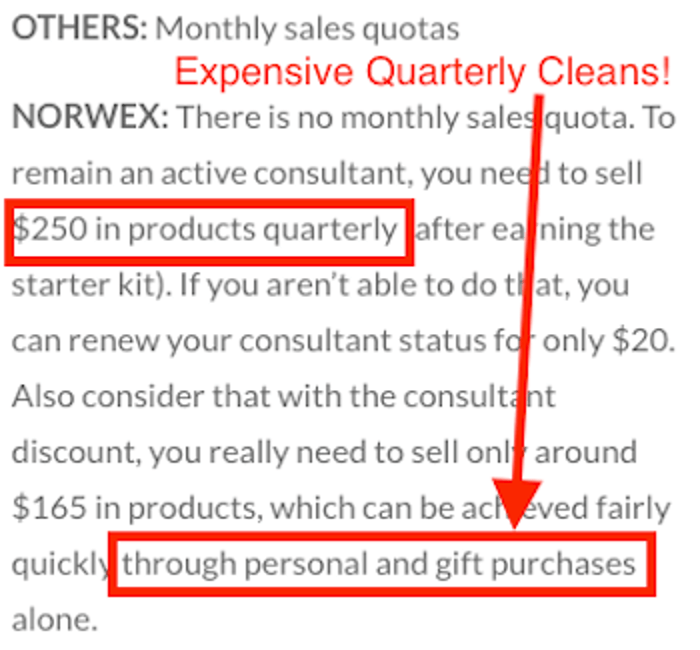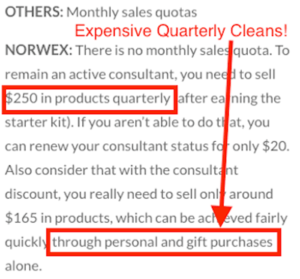 This shows how much pressure you will feel to make sales, it can also lead to another more serious issue and that is stockpiling!
For those who cannot meet the sales requirements, their uplines will most likely ask them to purchase products themselves just to remain active.
It will become a vicious cycle without any end.
This is one of the main reasons why people struggle with MLM, and it pushes many people further into debt. 
You will end up with a house full of products that you are clearly unable to sell and that all costs money.
You end up further away from your dreams of earning a living then you were before you signed up.
#4 Outdated Sales Tactics
Home parties are the only method they teach you about, and this brings with it a number of issues.  Home parties are outdated and ineffective, here are common problems associated with home parties:
Your target audience is only your friends and families (no strangers are going to come to your house to watch you clean!)
This leads to you running out of people to invite
Norwex wants you to run a party every week, how many of your friends are going to want to buy a microfibre cloth every week?
Their training does not help you target the massive audiences you could have online
Some supporters of Norwex will come back and tell you that Norwex offers you a consultant website for $10/month.
This is not unique, many MLM's have you a pre-built website to us.  But unless you are experienced in Internet Marketing, it will be impossible for you to get any results with these pre-built websites.
Here is why:
Every consultant gets exactly the same website, that means a duplicate website with duplicate content
This makes it impossible for that website to rank in Google or Bing, you will not be able to get free targeted traffic to your website via free search
This means you will need to rely on networking, social media and paid traffic to get any results
Without the right training and experience, paid traffic is the quickest way to ending up in debt. Paying for traffic requires an effective strategy as you need to earn more than you spend.
That is the problem with Norwex's sales techniques.  Home parties are a short-term win, but they do not provide with the tools and support to be able to effectively target audiences on the internet to bring sales in.
If you were able to learn internet marketing effectively, you might find success with MLM.
Related Post: How to Increase MLM Sales#5 
No Transparency
Essential reading within an MLM business opportunity is an income disclosure statement and compensation plan documents on their website.
But these are not available, which is a worrying statistic.
If Norwex follows other MLM's, success is really rare within them.  99% of distributors lose money rather than make money within MLM and it is worrying that you do not even know how Norwex compares to this stat.  It might be really good or really bad, but you will not know.
Haven't Made Your First $1 Yet?
Studies have shown that more than 70% of the people who want to make money online have not made their first dollar yet. So, you're not alone!
My Norwex Review - Final Conclusion
Norwex is definitely not a scam, with a solid product line and a focus on selling products over recruiting people into your downline they are further away from any pyramid scheme tag than many other MLM companies.
But whilst their products are good quality with great feedback, we would not recommend their business opportunity to you.
With the out-dated sales techniques and the heavy pressure to make consistent sales with penalties if you do not manage to, this will lead to a high level of stress and you ending up in debt.
There is also so much competition for these kinds of products online, and many people are just jumping online and finding the best product at the right price.  MLM companies really need to start catching up with shopper's trends.
People are not interested in going to a home party, when they go on Amazon and get a product delivered within a day or two at half the price sometimes compared to an MLM product.
This is just not a sustainable business model.  MLM programs have a pretty terrible track record with over 90% of people losing any money they have invested into them.
I'm not a fan of MLM, not because it's illegal or not profitable, but because of all the restrictions and expensive costs involved.
Instead, Affiliate Marketing is our top recommended business model for anyone looking to make money online
The reasons are simple…
You can promote anything you want and aren't restricted to only promote products from one MLM company
You don't have to recruit anyone to make money
You never need to sell to your friends and family
It's free to get started
In fact, with affiliate marketing we've been able to Create a 4-Figure Monthly Passive Income Stream.  If you want to learn more, click here.
Thanks for checking out our Norwex Review!  If you have any questions or comments to add, then please write them in the comments section below. 😉