Hey everyone,
We will be exploring a common subject for those starting out online and that is how to monetise your blog with (mainly) Affiliate Marketing.  If you are going to invest your time and effort into creating an online presence, you might as well be able to make some money at it.
I mention blogging, as there are some that state you do not need a website to do affiliate marketing, but I will disagree a little.  Social Media is very important to your online business, but advertising on only one does restrict your reach and not all social media types are great depending on your niche.
Whilst I explore how to make money online with affiliate marketing for beginners, there are a couple of other routes you could take to monetise your blog.
How do you Make Money Blogging?
Blogging allows you to express your opinions, help your audience and grow your audience. Then you can start earning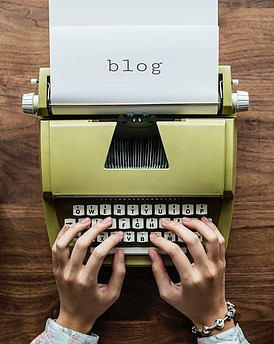 money by:
Joining Ad Networks (for example, AdSense). By offering up space on your website, you can earn revenue through interaction from your audience.
Sell Physical or Digital Products.
Consult & Hold Events
But the most popular is Affiliate Marketing.  One of the key benefits of affiliate marketing is you control what you promote.
You can never really control what adverts are shown on your website. AdSense tries to make it relevant to the user based on their google interactions, but I refuse to use most of them as they could put my audience off.
If you have your own products, then great you could definitely follow this route, but I would typically say most are turning towards Affiliate Marketing.
But What is Affiliate Marketing?
There are 3 parties involved in Affiliate Marketing.  You (the affiliate), the Company (Has the Product) and the Customer (Buyer).

Let's use Amazon as an example – they have an affiliate program called Amazon Associates. You sign up for a free account and choose a product that is very relevant to your blog.
Let's say you have a blog on the home.
You write a well-written review on that product (a toaster). You include your affiliate link in that review which when the reader clicks on that link, they are sent to Amazon and Amazon knows you were the one who sent them to that product.
They buy that toaster for $100.  You will have earned 6% commission, earning $6.
Let's break that down into a simple graphic: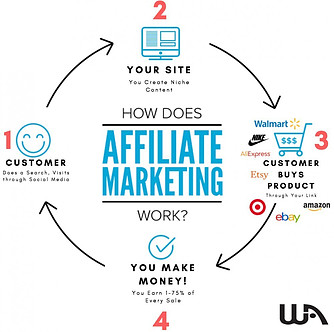 That figure might not seem much but imagine if you had 100 people read your review and buy a toaster through your affiliate link, that is $600 through what is a passive income type.
If you would like to know more about Affiliate Marketing, check out my post "How Does Affiliate Marketing Really Work?".
How Do I Find Products or Services in Your Niche?
This will depend on the niche you have set your blog up on. To help find products there are 2 ways you could find the right products or services in your niche.
Affiliate Networks
Affiliate Networks have multiple products and services available giving you access to plenty of options with just one account.  I would suggest you be careful with what you pick (depending on your niche) In the Make Money Online niche, there are also a few undesirable products in them, but if you do your research correctly, you can also use the product as a "watch-out" post.
Some of the top Affiliate Networks are:
Awin.com
Shareasale
CJ Affiliates (formerly Commission Junction)
Rakuten (formerly LinkShare)
Click Bank
Awin is the largest in the world and gives you access to a lot of products and services. It also helps give you ideas for content and reviews too.
Affiliate Programs
An alternative way is to sign up with individual companies via affiliate program.  Just type in Google "Product + Affiliate Program" and you will see if they have one and the website details.  You will be surprised how many companies are joining the affiliate program format.
But when searching for products or services, you do need to make sure it is a natural fit for your audience.
On average, 42% of Affiliate Marketers promote between one and 10 products.
Natural Fit to Your Audience
Commission rates differ massively across the affiliate marketing field, but that doesn't mean we can just go for something that doesn't fit with your website.  Take this site, it is about affiliate marketing and affiliate marketing tools, imagine if there were banners and posts about stuff that was nothing to do with it, i.e. a toaster.  Do you think I would get any traction from that??  It might actually put readers off, as it looks like I am not taking them seriously.
I'll go back to the amazon example, it might only be 6% but if the website is right, content is right, I help that person with their questions and then they buy it and I am helping more and more people all the time, then you will earn the same as a 60% commission product where it is only bought once or twice a year?
Keep it Relevant.
How Much Will I Get Paid?
Commission rates vary depending on the type of product and service.
Physical products have a lower commission rate due to the cost of producing it and shipping it, Digital products or services tend to have higher commission rates.
The average would tend to sit around 30-50%.  Amazon has a wide variety of products to use, however their commission rate sits around 6-10%
Will I Always Be Accepted to the Affiliate Programs?
This again depends on the program or network.
A small number will want to see proof of traffic to your blog and others will need you to earn a number of referrals to stay in the program.
I found this with Amazon if you do not earn a referral in 6 months, they do take you out of the program, but you can instantly reapply.
Others will let you join without much hassle, for example Click Bank aren't particular about who can join their affiliate program.
Top Niches Ideas for Affiliate Marketing
If you are a little stuck on a niche to use, below are the topics people are seeking help in:
Health/Fitness Related Niches

Losing Weight
Health & Beauty
Reduce Stress

Technology/Gaming

Smart Devices (is huge at the moment)

Lifestyle/Home/Garden

Fashion
High-End Luxury
Travel
Sports & Outdoors

Online Jobs/Make Money Online

Business
Finance & Insurance Advice
Creating Awesome Content to Drive Sales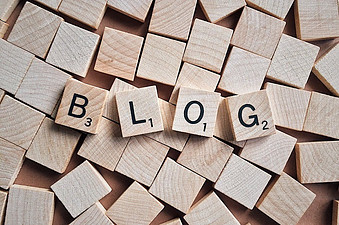 Creating content is the key to any blog, let alone with affiliate marketing.  There are plenty of opportunities for creating content that will help you monetise your website:
Genuine Product Reviews
Blog Posts that:

Solve Problems in the given Niche
Answer Questions

In text Content Links
Email Promotions
Social Media Promotions
Create added value for those using your affiliate links

Free eBooks
An exclusive Facebook groups

Supplementing resources to support with any product you promote
Can I Compete with Established Affiliate Marketers?
Of course, you can! Affiliate Marketing is a major growth area at the moment – with revenue going from $3billion in 2016 to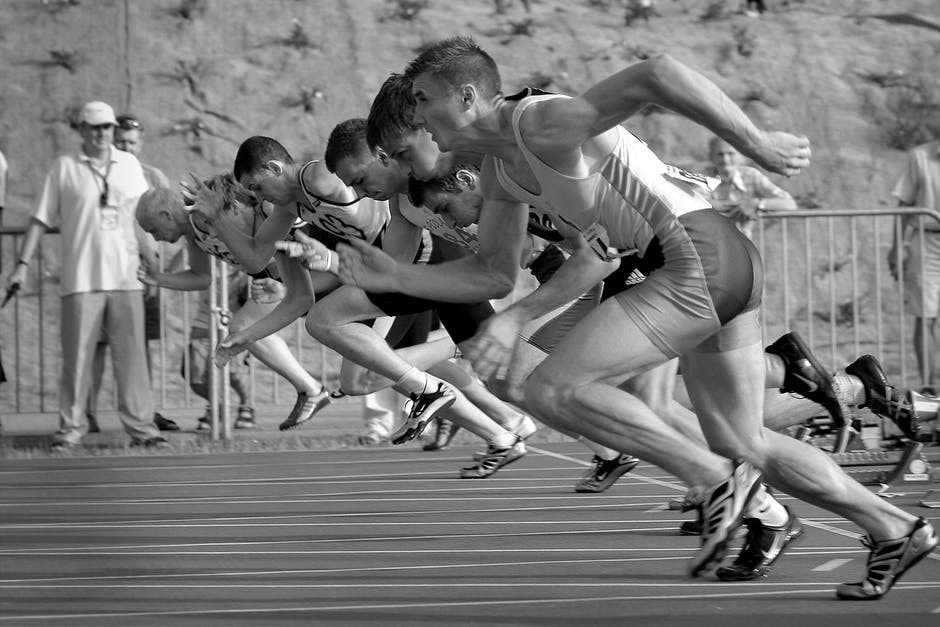 $6billion in 2018 and yet there it is still growing.
Many companies are realising how expensive it is to have massive marketing campaigns, but if they use the affiliate marketing route – they will get more exposure and pay a lot less in commissions.
Some niches are more competitive than others, but again if you target the right keywords with awesome content you can easily benefit from Affiliate Marketing.
Keeping Everything Legit
There are obviously some things to consider when it comes to the legal side of affiliate marketing.
Honesty & Transparency
This is also key to building up a trust with the reader, if they trust you they will consider buying off of you.  Be honest with them about the use of affiliate links. Add a disclaimer – see mine below:
AFFILIATE DISCLOSURE

"One of the ways I try to cover the costs of maintaining Best Affiliate Marketing Tools and offer free courses to my audience is via a small number of affiliate partnerships (with tools I genuinely use) where I get a small percentage commission on sales made via referral. You don't pay any more for purchasing via my affiliate links – in fact in some cases you will even receive a discount. If you click one of my affiliate links, your support is really appreciated!  Learn more here".
By placing a disclaimer in your website, it helps with your honesty, it also helps with the legal side of affiliate marketing.  There are stringent laws in place. You will need to add an affiliate disclosure page to your website.
Conclusion
There you go, how to make money with affiliate marketing for beginners.  I would be lying it was as simple as that.  I would not have been successful with affiliate marketing if it hadn't been for the help and support of Wealthy Affiliate.
Wealthy Affiliate is a training platform, specialising in Affiliate Marketing with Affiliate Marketing Tools, Website Builder and Expert Help & Support.
I joined about 2 years ago and have not looked back. If you do want to start the right way in Affiliate Marketing, I do advise you to read my Wealthy Affiliate Review and make your own decision on whether their platform will help you.
If you have any questions about Affiliate Marketing, getting started or you are struggling with Affiliate Marketing in general – please get in touch, leave me a comment below and I promise to get back to you as soon as.  I am here to help anyone I can.
Thanks for reading
John