If you've been looking for a guide that shows you everything you need to know about affiliate marketing, then here it is…
Here's our ultimate guide to affiliate marketing for dummies.  It's a complete step-by-step guide for beginners that shows you everything you need to know about affiliate marketing, including how it works + we let you know how you can get started with an amazing training platform, which helped us get started too.
We've done our best to keep our explanations as simple as we can, and we hope our guide is comprehensive enough for you, but if there is anything more specific you want to ask, then please write to us at john@bestaffiliatemarketingtools.org
Let's get into our step-by-step guide to Affiliate Marketing…
A Step-by-Step Affiliate Marketing for Dummies Guide.  Everything You Need to Know!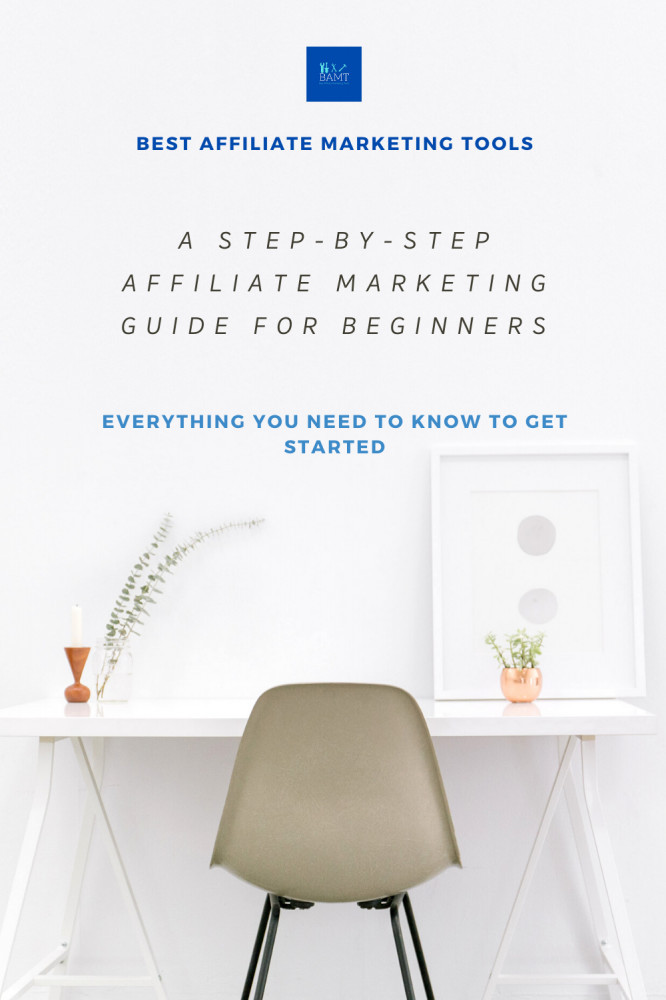 When I was first looking for ways to make money from home, I started doing some research into how I could make some money with a blog.
I was aware of the more obvious ways that you could make money with a blog, such as selling my own products or through advertising.  But I knew very little about affiliate marketing.
Ok, to be completely honest, I knew nothing about affiliate marketing at all!  When I first heard of the term, I thought they were talking about something in a foreign language.  It sounded super complicated, and yet I soon realised that I had been involved in affiliate marketing, as a customer, many times.
I just never put two and two together.  Now I know what I know now, I think it is one of, if not THE best way to make money online!
That's why we put this guide together.  To help anyone, and everyone get a firm grasp of what affiliate marketing really is, and how it all works.
I can still remember the excitement I got from my first affiliate sale.  It was only $3, but after a few months without any commissions, that was a huge achievement…


That was when I knew that affiliate marketing really worked.  If I could make a $3 sale, then what was stopping me from making that a full-time income.  It made me more eager to learn more about affiliate marketing, and everything that went with it.  Like improving my writing, my website, learning more about my niche in detail, etc.
I had already been following an awesome training program that was proving its worth by following their step-by-step strategy, but I wanted more, and this proven training program gave me the extra information I needed.  (You can read up on that training program here).
This guide is going to share with you some information, hints and tips, and techniques that we've learned from our experiences with affiliate marketing.  It's going to be a long read, so you may want to grab a cup of coffee first… and maybe bookmark our page, so you can get back to it when you need to…
What's Affiliate Marketing?
It's a very common question we get, as you'll still be surprised at how many people have never even heard of it, so they don't know what it is or what it means.  They know it has something to do with online marketing, but don't really know what the "affiliate" part of it means…
Affiliate Marketing Definition
Let's look at the definition that Wikipedia gives…
"Affiliate Marketing is a type of performance-based marketing in which a business rewards one or more affiliates for each visitor or customer brought by the affiliate's own marketing efforts"
Ok, maybe that didn't really help answer the question…  It still makes it sound really complicated, when actually it is one of the most simple techniques you can use to make money online.
Affiliate Marketing – What Does It Mean (Simple Explanation)
The easiest way to describe it is that affiliate marketing is very much like a "refer a friend" type of marketing.  Affiliate Marketing allows you to make money (usually referred to as commission) for recommending products and services to those who read your blog.  You will only get paid when one of your recommendations turns into a subscription or a sale. 
There are also types of affiliate marketing, where you can earn for the click itself, this is CPA Affiliate Marketing.
By creating a blog website, and then signing up with an affiliate program, you can then promote products and services that are related to your niche.  When someone lands on your website and clicks on your affiliate link, and then buys something, you can get rewarded with a commission for that sale.
What you might not realise is that you may have already been involved in affiliate marketing, as a customer, without evening realising it…
For example, have you ever used an Uber?  When you refer a friend to try Uber and to become an Uber driver, Uber rewards you with a coupon code to use on your next trip..
That's affiliate marketing in action.  Instead of paying for expensive marketing campaigns, they reward active users for recommending their service to someone else.
In Uber's example, it's a coupon for the next trip.  But when it comes to a lot of other products or services, the reward is a commission (money).
Let's show you another example…  Let's say you are looking to purchase a new laptop.  But you aren't sure which model or brand is the best one for you.  Are you thinking about a normal laptop, or a tablet/laptop hybrid.  A gaming laptop, or just one for word processing?
Which brand do you want to go with?  There maybe tons of questions that you have, and want an answer too, before you make your final decision.
Where do you go for those answers?
Well, most of us end up doing a search on Google.  We tend to start typing in something like "best laptop" or "Macbook review" or "Surface Pro review".
Pretty much the same as when you typed into Google to learn more about affiliate marketing.
Google (and YouTube) have the lions share of the traffic, and their goal is to get you the best answer to your questions specific to your query.
Bloggers will work hard to provide the best answers to the questions you have.  So, if you are looking to buy the best laptop for blogging, or gaming, or whatever your desire is, the blogger who provides the best answer will appear at the top.
They will get the most traffic, and anytime someone goes with their recommendations, that blogger will earn a commission.
How Does Affiliate Marketing Work?
Let's get into a little more detail about how affiliate marketing works.
Affiliate Marketing is the term for the process of promoting other people's products or services.  In return you earn a commission for the sale.  
This flowchart describes the steps involved in this process
#1Customer Search
The customer does a search for the help they need
#2 Your Site
They land on your website.  Where they find helpful guides, how-to guides and relevant product reviews
#3 Customer Buys Product
As you've signed up with an affiliate program, such as Amazon (example) you have a special link which tells Amazon that you were the one who introduced that customer
#4 You Make Money
If that customer clicks on your link and then does complete the purchase, then you make money
If we go back to that example with the laptop search, when the person did that online search they would have landed on a blog post that was written by an affiliate marketer.
Or, they may have landed on a useful YouTube video, where an affiliate link was waiting for them in the comments section.
Either way, when the person clicks on the link and then buys the laptop, the affiliate marketer would have earned a commission.
There are a couple of other points that you should consider with affiliate marketing.  They are also great examples of how good affiliate marketing is for a blogger.
The first point is that a well written blog post could be earning you passive income for years to come.  With affiliate marketing, there is no need to handhold the transaction.
The blog post and the affiliate link do all the hard work.  My first affiliate sale happened overnight whilst I was sleeping.  Once I had written the blog post and included the relevant links, I just leave it to do it's job.
If we take Amazon, they are the world's largest marketplace and they have an affiliate program.
If someone lands on your blog post and they like what they read.  Your blog post has helped them come to a decision about whether to buy it, or an alternative (as you may have said you would recommend an alternative in the blog, and included an alternate affiliate link).
They then go and click on your affiliate link and go directly to Amazon.
Amazon handles everything else.  They handle the transaction, the shipping, everything else that we all know happens when we buy from Amazon.
But they also do all of the stuff that says you were the one that introduced this buyer, they bought this and therefore you earn this amount of commission.
Even though, you were never there.  Because you don't have too.  This means that an Affiliate Marketer's website is working for them 24/7 and 365 days a year.
Once you have done all the legwork and building the foundations, it can become a really lucrative passive income.
The second point that makes affiliate marketing great, is this.  A customer doesn't actually have to buy what you were promoting to earn a commission.
For simplicity, our example will be Amazon again.
Amazon has 24 hour cookies.  Some affiliate programs have much longer ones, some even have lifetime cookies.  But Amazon has 24 hour ones.
What this means is that once your reader clicks on the affiliate link, the program will save a cookie on their device.
Many people might not buy the product straightaway, they may just save it to their basket or they may change their mind..  But if they decide to go back to Amazon in that same 24-hour period and buy something else, you would still qualify for the commission, on a completely different purchase.
Let's use an example…
Mary is reading a blog all about slow cooker recipes… She is thinking about getting herself a new slow cooker, and so clicks on one of the links the blogger has about a slow cooker.
It takes her to Amazon (and the cookie is triggered).  She has a look at a few on there, but she decides that she isn't ready, or she's not actually going to make a purchase.
She goes out for a walk, but then when she gets home, she remembers that she was going to buy a new Apple laptop for her job.
She logs back into Amazon, and goes and buys a $2K Macbook Pro… But that isn't the best part.
You just earned a commission on that sale… As Mary made that purchase within the 24-hours of clicking your link, the sale stands.
Ok, it's very unlikely that it will be as easy as that.  But hopefully, you get the point of how affiliate marketing works and how you can always benefit from being an Amazon affiliate.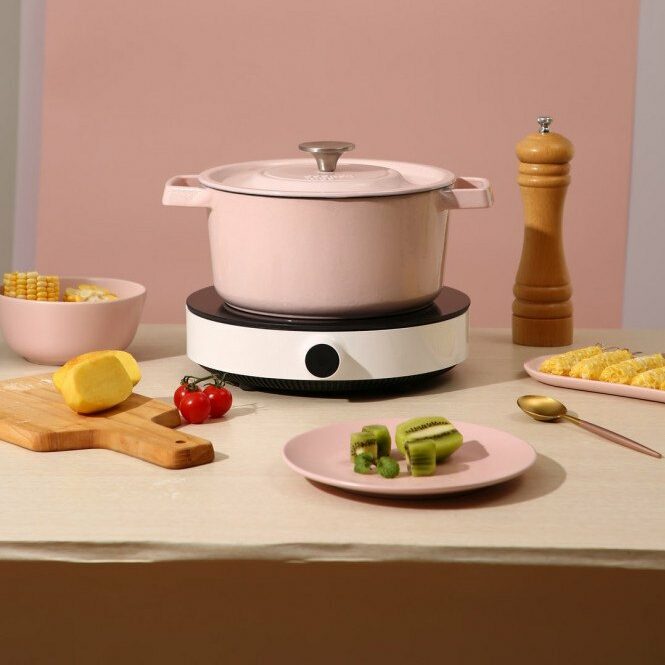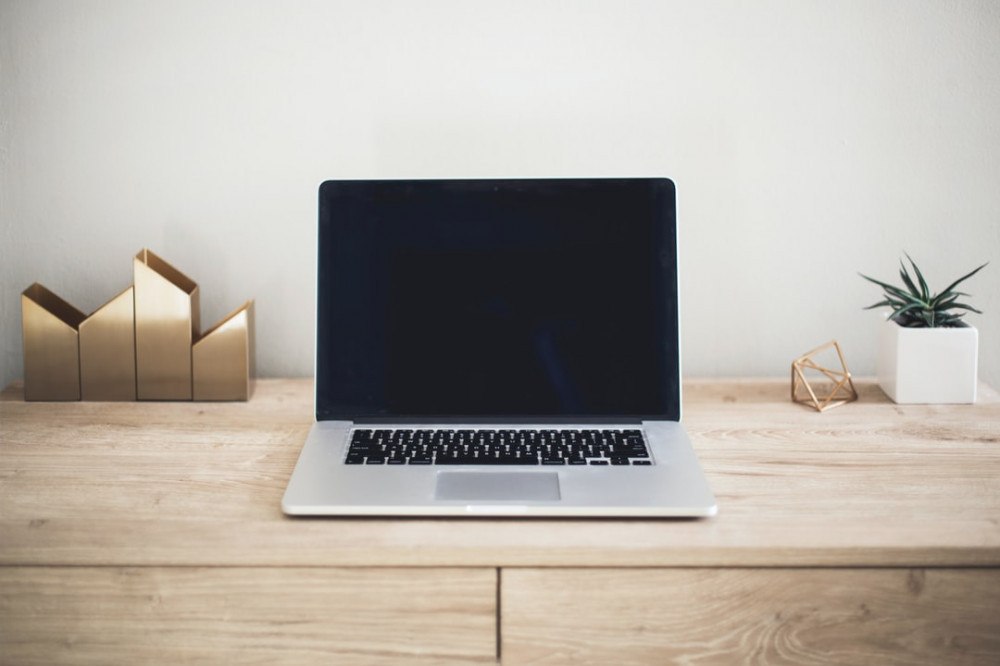 The reason we love affiliate marketing is that it is one of the most passive ways of making money with your blog!  You could write one blog post that could earn you money for years to come.  It would only require minimal work to keep it up-to-date and current.
Affiliate Links
At this point, I just want to show you an example of what an affiliate link would look like, just in case you haven't notieced before…
Here's the standard link to Amazon's marketplace (website):
Standard Link to a website: https://amazon.com
Now, here is what an affiliate link would look like to the same website:
Affiliate link to the same website: https://amzn.to/2XVtLra
Both links would take you to the Amazon website.  But the second link is our affiliate link, so it tells Amazon we took you to the website.  Amazon gives you both a short link option (the one above) and a full link.
We personally feel the shorter link looks better.
When you hover your mouse over the links in your browser it will normally display the link at the bottom left-hand side of the screen (at least it does in chrome).  So, you can start to see which links are affiliate links or not.
Why Affiliate Marketing Is Ideal For Beginners
There are many reasons why we believe Affiliate Marketing is ideal for a beginner who is looking to earn money online.  But we're going to discuss the top 4 reasons why we think its the right choice for a beginner…
#1 Potential for a Full-Time Passive Income Stream
When you compare affiliate marketing to a normal day job, there is such a difference.
With a normal job, you usually earn an hourly rate and you only get paid for the hours you are there.  There is also very little chance or incentive to work harder, as you won't get paid more if you work harder or do a good job.
That decision is left up to the employer.  So, this type of traditional structure wil never help you achieve financial freedom.
With affiliate marketing, by putting in more effort, you can have a direct impact on your earning potential.  It has the potential for you to do something once, like write a blog post or a product review, and get paid over and over again.  There is no ceiling to your earning potential.
Your website/business can be working for you 24/7.  It can be working for you whilst you sleep or travel the world.  This is about creating a passive income stream that works for you, and not against you.
Having the right mindset is a really important factor, but you are showing a fantastic mindset just by reading this guide…
Take action and you can change your life and start pursuing your dreams for change.
#2 Fully Flexible Working Schedule
This is something you aspire too, as you will not really have this in the early days.  You will still need to keep you day job for now, until you start seeing an income from it.
But once your business is on the right path, and you can give up your day job and then start planning your own working schedule.  You will be the boss and you can then start working from literally anywhere you want.
The local coffee shop, your sofa.  Many affiliate marketers are working whilst travelling the work.  Wherever you feel most comfortable, will be where you are most productive.
I have an office at home, as I kind of like the structure.  But there are also times when I'm working from the garden.  As long as I have internet and my laptop, I can work on my online business.
#3 No Need to Sell
Have you ever heard of a business model called MLM?  It stands for Multi-Level-Marketing.  It can also be called Direct Sales.
There are many MLM companies, some of which we have reviewed and the story isn't a great one.
It relies heavily on your ability to sell products face-to-face and your ability to recruit other marketers into your downline…
MLM companies make it really difficult for the everyday person to find success.  This is often down to overpriced products and a monthly sales quota which is impossible for a beginner to hit.  
Which means many MLM members are having to buy products every month just to remain active for commissions.  But the reality is that 99% of MLM members are losing money or are in huge piles of debt.
They also ruin their relationships with their friends and family, as MLMs get you to constantly pitch products and the business model to them.
Yet, what I found strange is that most people have heard of direct selling or MLM.  they have also given it a go, and probably failed.  Yet, they haven't heard of affiliate marketing.
Affiliate Marketing is a polar opposite to MLM.  There is no need to sell door-to-door or host house parties.  There is no need to recruit people and then train them to be sales people.
There is no sales persona needed.
All you do is let your website do all of the hard work, by providing loads of helpful content and serves a purpose.
Many of us are a little introverted, so the MLM form of selling is massively out of our comfort zone.  I'm not an outgoing person who can go out and sell a product that I don't really believe in, just to make a sale.
That is the key difference – Affiliate Marketing, you help someone get a good product.  MLM you sell overpriced products to stop losing money.
This is a great way for people who may be a little shy, to make money online by helping people from behind their keyboards.
#4 No Prior Experience Needed
We're totally serious about this one.  Gone are the days where you needed to be a technical wizard to launch a website.
Anyone can now build a website in just a few minutes, without any computer code.  We'll show you shortly how you could have your own website up and running in just a few clicks.  Nowadays, it's no more difficult than using Microsoft Word or Chrome.
All you'll need is time, effort, and a willingness to learn.
Before I got started with affiliate marketing, I knew nothing about online marketing or even how to build a website.  I also felt that my writing wasn't going to be good enough, let alone be able to apply for affiliate programs.
And yet, here we are helping beginners like you get online and that is because we found the best training on the planet to help us every step of the way.  All I had to bring, was my determination to make this work and it is…  I'll show you some results later…
Who's Affiliate Marketing For?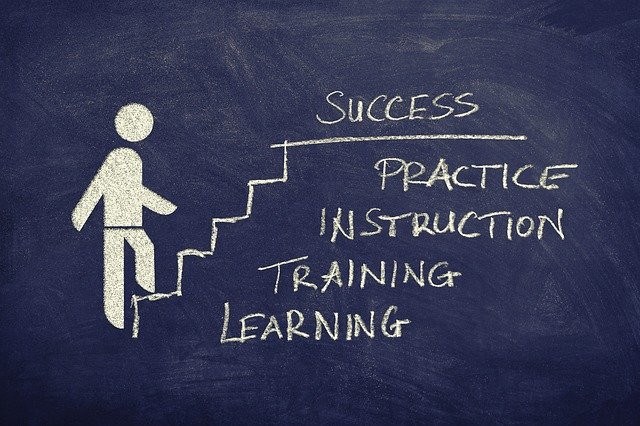 It would be too easy to write that affiliate marketing is for everyone.  but I don't believe that it is…
The reason I say that is you need to be an individual who is patient and someone who thinks about this a long-term goal and won't give up until their goal has been achieved.
Affiliate Marketing is not a get-rich-quick scheme.  You won't wake up in a week or two suddenly earning a 4-Figure Monthly Income from it…
To explain the difference, let's compare affiliate marketing with a typical day job…
Ina normal job, you work for your next paycheck.  If you knew that your boss wasn't going to pay you, you wouldn't work, right?
The same could be said about the opposite.  If you stopped going to work, you wouldn't expect to get paid.
With affiliate marketing, you will be working towards earning a passive income stream, but that means you won't get paid straightaway.  You are working towards making that a reality, but the rewards come further down the line.
Basically, you need to think about working for free in the short term, and believe that you will get the returns at some point down the line…
When you start to earn from your passive income streams, you work when you choose to, and because you have to.
If you can that into your head and know that you may be working on your business for free for a while, and yet know that it will lead you to something down the road, then you will do extremely well.
But you will need to work really hard if you want to see the results…  the only reason you will fail at affiliate marketing is because you give up too soon.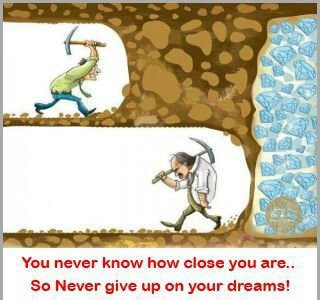 Too many affiliate marketers have given up saying it doesn't work, but when you offer them help and advice, you realise they still kept that employee mentality – they worked hard for two weeks and thought they should have returns by now…
You honestly need to dedicate a year to this, and then work your backside off to achieve that goal…
So, who is affiliate marketing for?
You don't require any prior experience to get started with affiliate marketing, but you will require patience, and some support.    We will help you, and the support we got is open to anyone who is serious about making affiliate marketing work for them.
It worked for us because we had an awesome community behind us to help us every step of the way.  You can check out this awesome community for yourself for FREE.
But you're going to need to be the one that takes this opportunity, and works hard to achieve your goal!!
How Much Can You Make with Affiliate Marketing?
Honestly, the earning potential for an affiliate marketer is limitless!
There are many examples where success affiliate marketers are earning a truly astonishing income from affiliate marketing.  It is pretty common for those who have mastered affiliate marketing ot be earning tens of thousands of dollars a month, using the affiliate marketing business model.
Here are some examples to give you an idea of the earning potential…
Pat Flynn earns more than $2 million a year from affiliate marketing
Michelle from Making Sense of Cents makes over $50,000 a month with Affiliate Marketing.  She has also create a course to help others.
Mike from Stupid Simple SEO, makes over $95,000 a year in passive income.  he uses SEO techniques and Amazon
But How Long Will It Take?
It's a common question again… You're asking how long will this take to earn me money, right?
Ok, Let's try and give you a realisitc timescale to help you with your expectations…
From past experience, you could start making your first few sales within the 3-4 month mark.  From then you could be earning a few hundred dollars to a few thousand dollars within a year, maybe two…
Are you willing to spend one to two years of your lie, building up your own PASSIVE INCOME stream so that you don't need to work at your normal job for the rest of your life?
To be clearer, and give you some context- this is a year of hard work.  Putting in a lot of time and effort to achieve that level of success.
This isn't going to be a walk  in the park.  There are many times when I was working on my site in the evenings, when the family had gone to bed.
Working at break times at work, so that I could see some success in the long run.  It was totally worth it in the end, but felt hard at times throughout.
There is no guarantee or a promise about those timescales.  It is just a rough guide, as there are so many factors to consider.  But work hard, and you will see the results.
You might also be thinking… if anyone could build their own passive income online just just a year or two, why isn't everyone doing it.  Why are so many people struggling financially if they could just do this?
Well, the reason why so many people fail is down to their mindset.  They don't follow the advice that was set out by our awesome training program.  They often give up too early…
Keep reading after our step-by-step guide where we will share with you some top tips to double or triple your success rate in Affiliate Marketing…
Affiliate Marketing for Dummies:
A Step-by-Step Guide for Beginners
Ok, here's our step-by-step guide for beginners.  Here are all of the steps that you need to be successful with affiliate marketing.  This "Affiliate Marketing for Dummies" guide will make your life so much easier…
How to Start Affiliate Marketing?
The steps you need to take to start affiliate marketing sound very easy, when written down…
Apply for the best affiliate progams
Add your affiliate link to your blog or reviews
Wait for the money to come…
Oh, if it was only that simple…  You'll soon realise that there is a little more too it that that.  Nothing is ever straightforward, right?
Whilst we are going to try to keep our explanations nice and simple, there are many steps you need to make before you actually get to the point of being able to earn money.
If you really want to make money with affiliate marketing, then you need to start the right way and ensure you follow all of the steps, in the right order.
#1 Choose a Niche
Choosing a niche is the most important step, if you want to be successful with affiliate marketing.  There are a few factors that are going to help you with this, which we will get into in a moment.
But when you are deciding on your niche, it is important not to be too broad.  If you start with a niche that is too broad, it is going to really difficult for you to stand out in the crowd.
There will be many other competing websites you have to consider, so if you start too broad you make your task harder.
Choosing a tightly focused niche will help you rank higher up in Google, allowing you to grow your following faster…
Here are a few questions you need to ask yourself when choosing your niche…
What Topics Am I Passionate About?
When you consider you are going to have to write a lot of content on your blog to get yourself noticed, choosing a subject you have no interest in is a bad decision.
Too many people choose a niche because it sounds "profitable". Or they choose expensive products as they look at the commission they could earn, over their knowledge on the subject.
But here is what you need to know.  If you cannot write much content about the subject, you won't earn anything anyway.  So, pick a subject you are passionate about.
You need to pick a subject that you are passionate about, can help other people with blog posts relating to that subject, and have some experience with it.
That is why we suggest you choose a hobby or passion you have.
You'll have some experience and knowledge related to it.    You'll also have more interest in learning more about that niche, and you already know your target audience.
They will be people like you…
That way, you can come up with loads of ideas for blog post, that lead to product reviews for items related to that niche.
When you have no passion for a subject, it means every task will feel like a chore.  You'll get bored of doing the research, bored of writing the content, bored of everything.
But without any content, you will get no rankings in Google.  No rankings leads to no traffic.  No traffic means no sales.
Think of it this way…
Gaming Laptops & PCs are big business.  Many are retailing for over $2,000 easily.
But if you have no knowledge or interest in them, what is the point as you will not be able to create any helpful content or even understand the target audience.  Having an empty website about Gaming Laptops will earn you nothing.
But I've seen many blogs that are earning a really good income promoting stuff that retails for really low figures.  But as the blogger is getting thousands of visits a month, the cumulative income is easily giving them the financial freedom they desired.
One other thing I'll say is that you don't need to be an expert, most people are not looking for an expert opinion.  They are looking for the opinion from real people, someone who knows where they are coming from.  Provide them with the help they require, and the money will follow.
But not the other way around.
Can I Make Money In My Niche?
A hobby or passion is a good start, but passion will only get you so far.  So, you need to ensure that you can actually make money from your passion/hobby and the niche you have decided on.
A good way of doing this is to check out the Amazon marketplace, or doing a Google search for affiliate programs within your niche.  (We'll show you that in a little more detail later).
By checking if Amazon has products related to your niche, then at least you know there is demand for those kind of products and that you have products you can promote.
If you cannot find any products when doing this, then you may be being too niche, and you may need to have a rethink…
But you might be still sitting there going, "I have no idea John, help me out…"
Well, the following four markets have a huge market, and always have buyers, so they might be a good starting point for you to choose a niche:
Health & Fitness
Money (Making & Saving)
Diet & Nutrition
Beauty & Fashion
If you want more ideas, you can check out this post.
Is My Niche Too Niche?
You do need to drill down as much as you can to find a niche, but there is also a pint where you have gone too far.
You need to be able to come up with 50 or 100 blog post ideas related to that niche.  So, if you went with pink dog collars, you are going to find it really hard to come with stuff to write about.
But if you went with dog collars, or dog accessories then you might have a better starting point.
No matter what the niche is you decide to go with, make sure you write about products you are familiar with,
If there is one thing that you really need to focus on, to be a successful affiliate marketer, you need to help your potential customers and not sell to them.
Helping your readers solve problems, and answer questions they have, must come first.  You also need to be confident that whatever you are recommending, it will be really useful to that customer.
Building trust is key to people coming back to you for return advice, and future recommendations.
#2 It's All in the Planning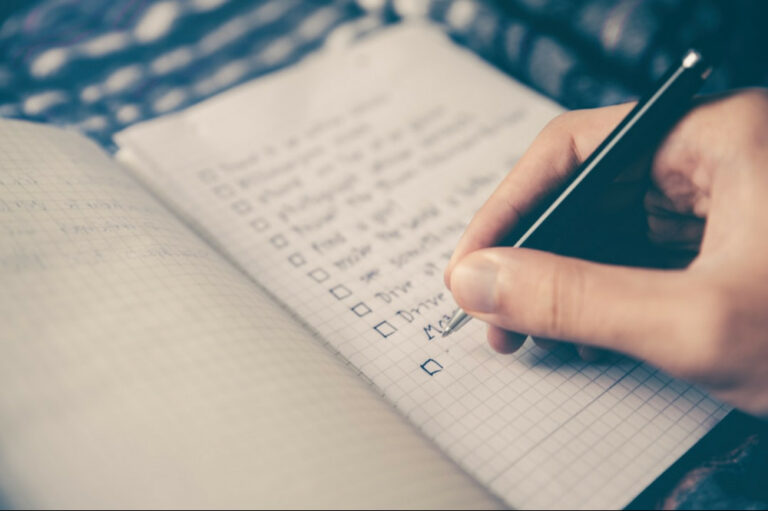 Now you have a niche, you then need to consider your plan.  All businesses require a plan and for affiliate marketers there are two things that you need to be good at planning.  One of them is your time and then the other is your strategy.
Time management is key when we are first starting out, especially if you are still working at your normal job.
So, when are you going to put the time aside to do some research or write a blog post or do some training?
There will be times when normal stuff gets in the way, family commitments, etc. But planning some time each day and each week will be really important to your success.
Ideally, if you could spend at least 2 to 4 hours per day on your new business, you will be surprised at how much you can get done.
That might seem impossible, but when you factor in how much you want this and the amount of time, we all spend on social media (wasted time), you could easily find 2 hours a day for this.
As for the strategy, we are going to focus on content marketing in our guide.  This means creating content consistently.