Have you been looking into ways of how to create your own website?  If so, we can help you!
By the end of our guide you will have learned how you can create a professional and fully-functional website of your own – Guaranteed!  This guide really is "Creating a Website For Dummies"
It doesn't matter whether you are looking at creating a niche website, a blog, or a website for your local business or a client, you can easily create it today with the help of some awesome tool.  The best part is that you can do it FOR FREE!
With the way technology is, these days, you can find systems and platforms that can help you create a professional looking website, even if you're a complete beginner who doesn't know anything about website building.  It also doesn't matter if you don't feel 100% confident with a computer, as that really doesn't matter anymore…  Isn't that Fantastic?  
Let's get started with our guide…
The Need For a Content Management System - WordPress is the Answer!
When the internet first came about, and therefore websites started you would need to know a lot about computer coding, html coding, etc. and you would also need to spend hours, or even days to design a website.  That was all before you could actually get it onto the internet.
It was super complicated, and expensive!
That isn't the case anymore, as these days with the help of a Content Management System, you can get a website up and running in just a few minutes.
In fact, shortly we will show you how you can create a website in just 30 seconds…  It actually takes longer to consider and decide on the name of your website (domain name) then it does to get your website up and running.
Back to what a Content Management System Is…
You will often hear it referred to as a CMS, but a Content Management System is a computer application that helps you create and modify a website, and the content that is on that website using a simple (and easy to use) interface.
Basically, it allows you to build and edit your website without the need to do anything technical, or understand anything about coding, or html.
It is no more complicated than using Microsoft Word to write a blog post, and adding an image or video is just as easy as uploading an image to Facebook.
There are plenty of options for a CMS on the market, these include Joomla, Drupal, Wix, WordPress, etc.
But the One That Stands Out From the Rest is WordPress!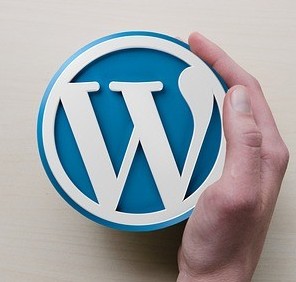 You may have heard of it before, especially as it is one of the most commonly used CMS in the market.  It is estimated that over 50% of the websites on the internet use WordPress as their content management system.
Here are the main reasons why it is the ideal choice for a beginner:
It is easy to install and use (typically a one-button install)
No need to know HTML, or any computer coding at all
It is Search Engine Friendly, meaning Google loves it
Thousands of Website Templates & Themes, to get the exact look you want for your site
Over 40,000 add-on features through the use of plugins (which are really easy to use too)
The reason it is the most widely used CMS is down to how adaptable it is.  You can get the exact look and feel that you are after with the use of a theme and plugins, and the number of these items is vast.
WordPress can really support your website whatever the purpose of your website is.  Whether that be a niche website, a business site, a blog, an affiliate site, or an e-commerce site.  WordPress is the right CMS for you!
One of the best features of WordPress, is how easy it is for the search engines to crawl your WordPress website.  You should never underestimate the importance of your website being search engine friendly.  You want traffic to come to your website, so this is an important factor!  No traffic, no chance of making money from your site!
With all that being said, that is why we firmly believe that WordPress is the best CMS on the market, and is the right CMS for you to build a website with!
Another thing to note is that this very website you are reading right now was built using WordPress.
A Content Management System is really important to your new website, however there is another thing you need to now consider, and that is getting the right hosting for your new website.
What About the Right Hosting For Your New Site?
Your website, however, is nothing without website hosting.  If you think about your website as your house, the web hosting is the land that your house is built on.  You cannot have a house without some land to build it on, and the same is said about websites.
You need to Build Your Website (House) on a Strong Foundation (Hosting) if you want it to work well.
The website hosting companies offer all the complicated technology that is needed to get your website onto the internet for people to find and use.
You may have heard about some of the common services that offer this, such as GoDaddy, HostGator, iPage, BlueHost, etc.
There are many more out there… And some of them brag about how cheap and good they are, but in reality, most of them are cheap because it comes at the expense of your websites speed.  Website speed is an important aspect of your website, and these services compromise your website online through their cheap servers.
It is like with anything, just because it is cheap doesn't mean that it is the right choice for you.
The web hosting service we recommend is called SiteRubix.  It is very different from all of the other services and that is because it is powered by Wealthy Affiliate, the best online community and training platform for online business.
Wealthy Affiliate offers premium grade web hosting, without the premium cost.  Also, apart from offering you the technical hosting system to power your website, they also offering training, tools, and support to help you create a legitimate online business and a valuable online asset, which is your website.
You might also find it useful to know that this website is hosted at SiteRubix and our training came from Wealthy Affiliate. 😉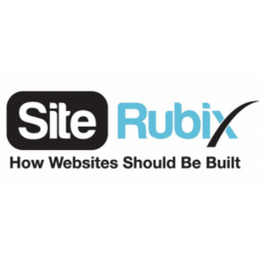 When you consider the relationship between a website and the CMS, the key ingredient is the server and SiteRubix is that server: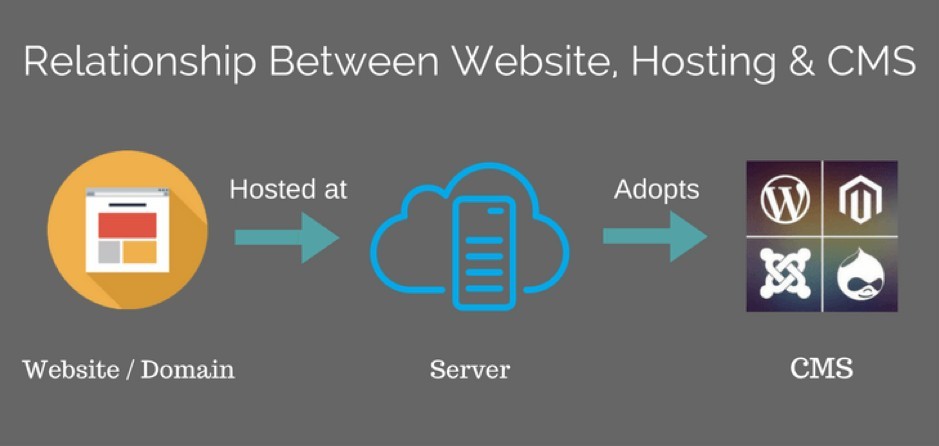 It doesn't really need to be any more complicated that that.  With SiteRubix, you get a great server that takes your website and WordPress and does all the hard work for you of presenting your website to the world.
SiteRubix is a premium website hosting service, but they are not charging the premium rate.  SIteRubix is comparably to some top web hosting providers in the world, who are charging $299 a month.
With SiteRubix, on the free membership you will get a site that benefits from their super-quick and mobile friendly website hosting.
If you want to read up more on SiteRubix's hosting, in a little more detail.  Here is our complete guide to SiteRubix…
Now, let's take you through the steps need to build yourself a website…
How to Create a Website in 30 Seconds...
Click Below and you will see how easy it is, and how quickly you can build your own WordPress website in 30 seconds for FREE…
Now, it's your turn to create a website.  We want to help you…but you are going to need to be the one that takes action!   Here are the steps needed to create a website.
Step 1: Choose a domain name for your website (The URL you want for your new website)
You can use this tool to see if your preferred domain name is available:
Step 2: Create your Free account at SiteRubix.com
Step 3: Gain access to a free website and the Entire Training Platform!
Building a website is just the beginning and it isn't going to be enough to just do that to be successful!  You are going to need help, guidance and training so that your new website can flourish and become successful (and earn you money!).
Fortunately, the guys behind SiteRubix have got you covered there, and offer FREE Training to go with your new FREE website!
4 Aspects of a Successful Website
How are you going to make your website stand out amongst the crowd, and all the other websites that are out there on the internet?  This will be the determining factor as to whether your online business succeeds or not. 
When it comes to your website, there are four main aspects that you should be paying close attention to when developing elements of your website.
These aspects will be the difference between a high-quality website that succeeds, and a normal website that struggles to stand out from the crowd.
Let's explore these four aspects, shall we?
#1 Website Speed & Loading Time
Think about what you would do if you landed on a website that didn't seem to be loading, or was acting really slow.  Would you have the patience to persevere?  Or would you leave that website and try another one?
People don't tend to have much patience when it comes to the speed of a website, and it's loading time.  If your website takes too long to load, then many people will not even bother waiting for your page to load.
A slow loading website is something that really annoys people.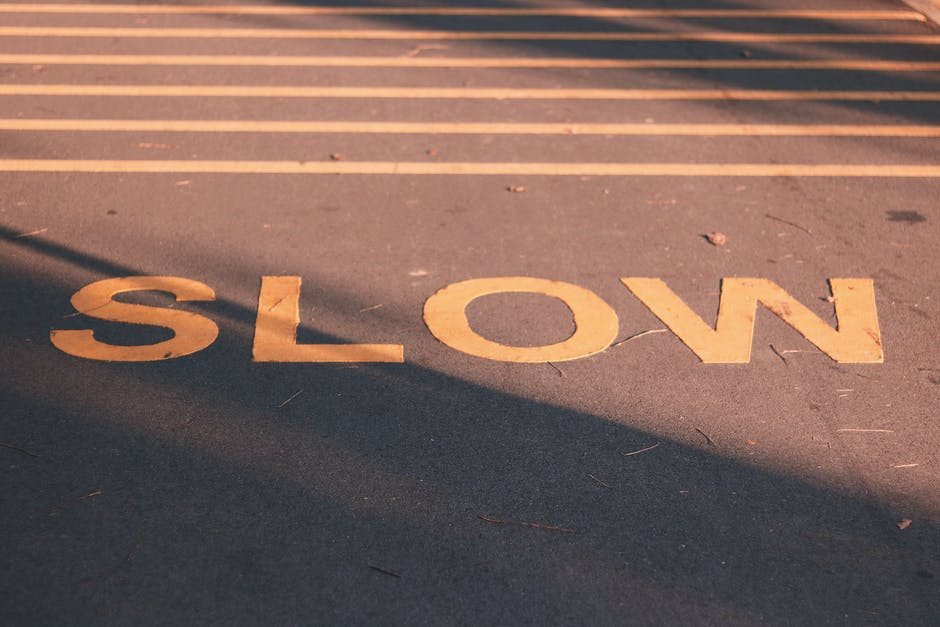 With a SiteRubix website, the speed and loading times of your website will not be an issue and they will never let you down.
The main reason why websites load slowly, is typically down to the size of your images.  Try to keep them as small as you can.  There is no need to have a really high-quality image these days, especially when most people are viewing websites on their mobile phones these days. 
A huge image, when they only need to be the fraction of the size is an important factor that often affects website loading, regardless of the hosting speed.
#2 Website Design
The look and feel of your website needs to really make your target audience feel right at home when they visit your website.
This means the design of your website needs to be clean and really fit within your niche, or your target audience to really show your authority and quality behind the scenes.
That is where the training that comes with a SiteRubix website comes into its own.
They will help and support you with teaching you how to make the most of your new website.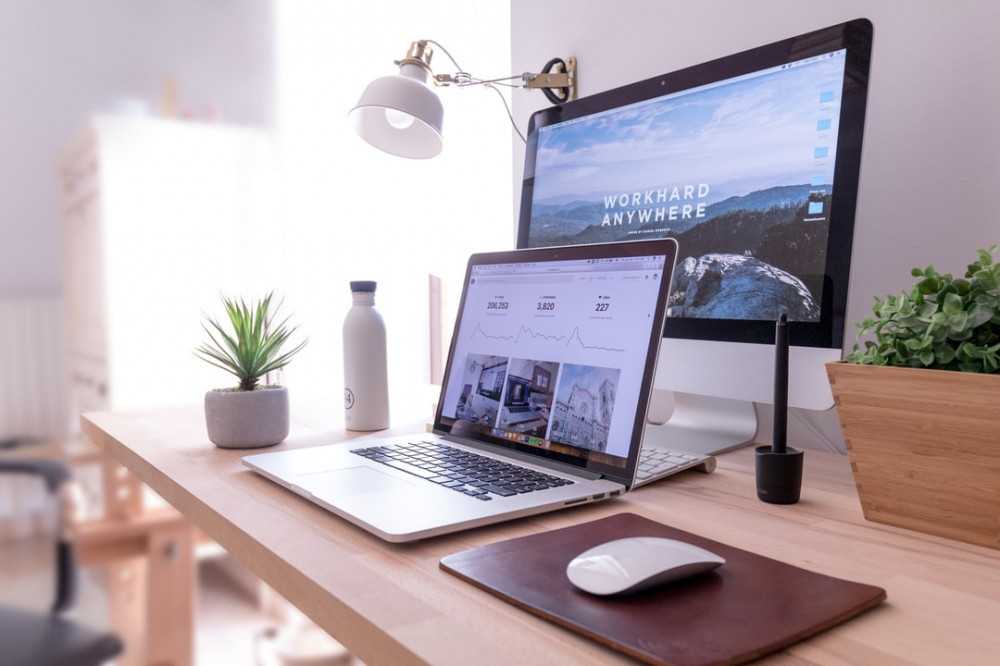 Choosing a good looking theme is only the start sometimes, as when you install the theme it doesn't look like what the demo site looks like, and that is often down to setting the theme up correctly.  This can be tough for a beginner, but with Wealthy Affiliate's training you will soon be getting it to look exactly how you want.
#3 Website Navigation
How easy is it for me to find my way around your website?
This is a really important aspect for both the search engines and for the people that land on your website.  If you have too many menus, or links that lead to nowhere, this can really affect the feel, and user experience of your website.
I have come across websites where they have literally every post they have ever written attached to a menu, but that can become a real mess as you write more and more content.  It becomes a website that isn't a great experience and turn people off your site.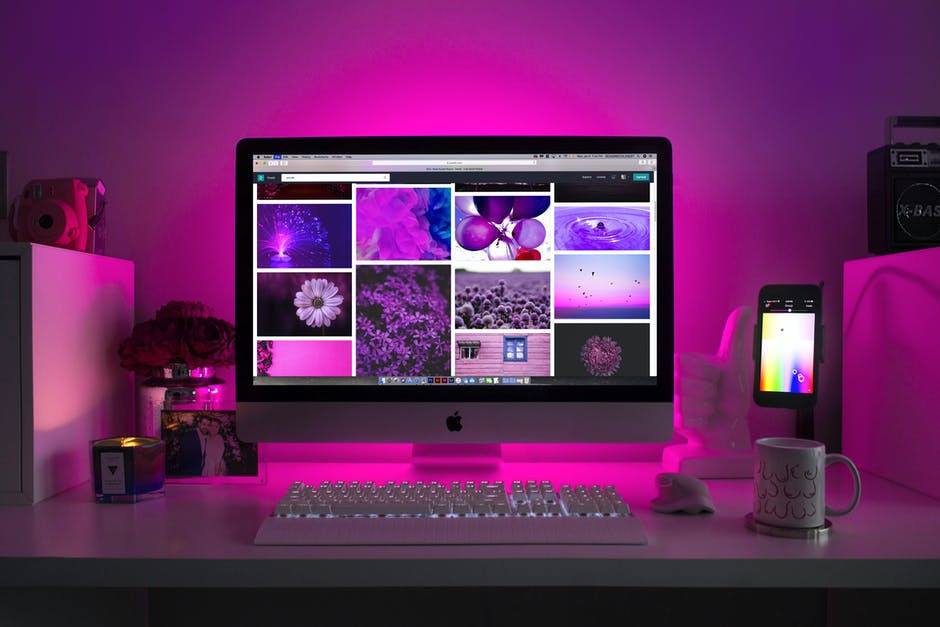 It all comes down to ensuring your website design and navigation has your user in mind.  How easy is it for me to get around your website, know what you are targeting with your site, and does it funnel me nicely into your chosen "Call to Action".
All stuff that you may not have considered yet, as you are new.  But are all important aspects to your new website.  But the final aspect we are going to cover is probably the most important thing you should be targeting with your new website… and that is…
#4 Your Website Content
This is the most important aspect you should be concentrating on with your new website.  Firstly, there is the need to keep creating high-quality content on your website regularly.  
This helps get it ranked into the search engines, but you need to remember who you are writing the content for…
Many people get lost because they write it in a way so that the search engines find it useful, and display it higher up the rankings…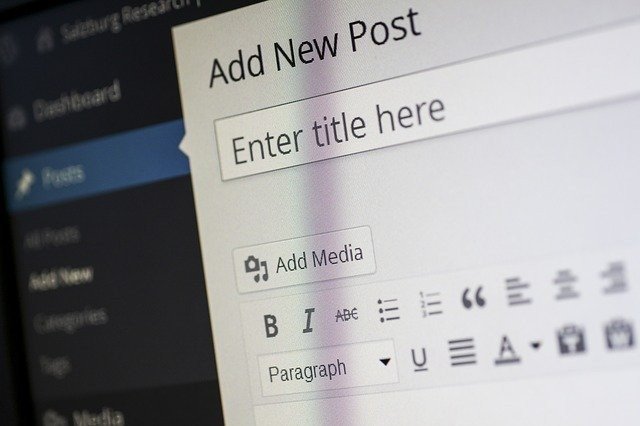 To a degree, there is an element that you need to get it ranked in the search engines, so that people can actually find it.  But when people do find your content, if they find that it isn't written well, doesn't make sense, or doesn't help answer the question they wanted help with, then there is literally no point in creating it!
Think about this post for a second, we wanted to help you create a website.  We have shown you how to create a website with SiteRubix, and there is also a video that shows you how to create a website too.
But if we hadn't have done that, then you would have found this post a waste of time.
See what I'm saying?
Whatever you create, be it blog posts, videos, how-to guides, product reviews, etc.  The main emphasis needs to be to help that person who is going to read it.
Think about what topic you are targeting, and what your target audience would want from that topic.
If they find your post helpful and it answers the questions they had, then you have achieved something.  Then, naturally the rankings will follow.
Know your target audience and then create high-quality content for them.  That way you will be offering a quality website.
This is not a comprehensive list of aspects you should consider, but they are the most important ones that you should be focusing on straightaway.
Need Help With Your Website?
There you have it, we've shown you how to create a website and also shared some important aspects that you should be focusing on with your new website.
But if you still have any questions regarding website creation, then please get in touch with us in the comments section below.  We're more than happy to help you out, and all you need to do is ask. 😉
Get Our

7-Day Passive Income Bootcamp For Beginners

,
Absolutely FREE!
The Free 7-Day Course + Our Blueprint will be sent to the email address you submit below: