Welcome to our Nu Skin Review!
Is Nu Skin a Pyramid Scheme, a Scam or an ideal business opportunity for an aspiring entrepreneur?  We will give you the lowdown on this log running business and answer all the questions you have about it.
First off, it's great to see that you're doing your research before buying into any "seemingly good" product.
To be completely transparent with you, we're not associated with Nu Skin in any form.  We're not here to pitch or sell you anything.
Nu Skin has been around since 1984, so it must be an entity you can trust, right? 
During our research there is a number of things that make us question the trustfulness of Nu Skin and there are just too many red flags.. 
Let's dig into our review and give you all the details:
Nu Skin Review Summary
Product Name: Nu Skin
Founder: Blake Roney, Nedra Roney, Steve Lunc, and Sandie N. Tillotson
Product Type: Health and Wellness MLM company
Price: $100+ for individuals, $1,495 for businesses
Best For: People able to market skincare products, and are good are recruitment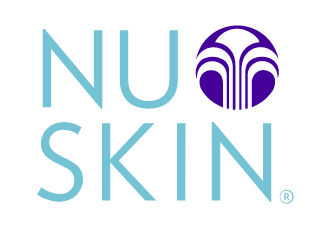 Summary:  Nu Skin is a long-standing direct selling MLM company in the skincare, health/nutritional supplement markets.  But despite being around since 1984, it has had a number of successful lawsuits put against it for being dishonest and in fact it settle a claim in china for being a pyramid scheme and for bribing Chinese officials!!
Unfortunately, there are too many red flags about this business opportunity for us to recommend it to anyone.  Stay Away!!
Rating: 20/100
Recommended? No
Nu Skin is a direct sales MLM or Multi-Level Marketing company that markets and sells skin care products, health products and nutritional supplements.
Nu Skin has been around for quite some time, starting up in 1984 and is global, with representatives in 53 markets around the world.
It was founded in Utah, in 1984 by Blake Roney, Nedra Roney, Steve Lund & Sandie N. Tillotson.
What is Multi-Level Marketing?
MLM tends to get a bad name and get compared to Pyramid schemes all too often, but it can be an effective business model.
In Multi-Level or Network Marketing, there tends to be two ways you can make money.
Is by selling products direct to the public (like Avon)
Earning commissions from sales made by people you recruit into the MLM
But to be honest, selling these expensive products to the public can be a much harder path and ends up not being worthwhile.  That leads to many chasing the second option, by recruiting other people in and making money from their sales.  But again, this depends on a lot of factors and most MLM's income disclosures show that they don't really make any money.
In fact, Nu Skin's income disclosure shows that about 0.4% of distributors for Nu Skin make more than $100 a month… that is 8,000 out of 2,000,000.
We will get into whether we think Nu Skin is a pyramid scheme in a moment, as Nu Skin might not be one but that doesn't mean it hasn't had any issues…
Recommended: Affiliate Marketing Vs Network Marketing: Which Is The Better Option?
However, Nu Skin has had its share of controversy over the years and it has had to settle a few lawsuits.  These were mainly around overstating income expectations and deceptive advertising which can be described for most MLM schemes to be honest.
Here is a quick run-through of those lawsuits:
1992 Lawsuit
Nu Skin reached a settlement with 5 states relating to overstating income for new distributors and their deceptive advertising.
Clearly not learning their lesson, they were done again in 1994:
1994 Lawsuit
Nu Skin had to pay $1 million to the FTC for deceptive marketing based around their products and again making unproven income claims
You would have thought they would have changed it up, but…
1997 Lawsuit
Another fine to pay to the FTC, this time for $1.5m for "unsubstantiated promotional claims"
2014 Lawsuit
More recently, China charged Nu Skin for being an illegal Pyramid Scheme and it was sued by China because of this.
In 2014, Nu Skin settled $47m with China.  It also had to pay $750k for bribing Chinese officials!!
This clearly shows that Nu Skin has had its issues over the years, but that it has also not learned from its mistakes.  This makes it very hard to actually trust Nu Skin on a number of factors.
There are also reports showing that many vulnerable people have been duped by Nu Skin and ended up with nothing…
Is Nu Skin A Pyramid Scheme?
Many consider all MLM's to be Pyramid Schemes, but that is strictly not true.  Most have elements of a pyramid scheme, which leads people to assume they are one.  However, Nu Skin has settled in court for being a Pyramid Scheme…
But, whilst it has elements of a Pyramid Scheme, it isn't one in the strictest sense and that is because they give you a product to sell and not just the recruiting option.
Direct selling products is an option for you and that is why it isn't a pyramid scheme.  But the recruiting new distributors side is the part that resembles a pyramid scheme.  If Nu Skin only offered you that as a way of making money, then you could say Nu Skin is a pyramid scheme.
Pyramid schemes are defined by only offering the recruitment side.  Recruit new members and make money, they offer no products for you to offer. This side tends to be the more appealing, because you can make money from these new people making money.
But MLM's are designed that only the people at the top make any real money.  There is a point where the market becomes really saturated with the products on offer and this makes it even harder to recruit new distributors.
So, in short because they offer the products for you to promote, Nu Skin isn't a pyramid scheme.  However, this doesn't answer the question of whether it is worthwhile for you to get involved in.
Haven't Made Your First $1 Yet?
Studies have shown that more than 70% of the people who want to make money online have not made their first dollar yet. So, you're not alone!
Getting Started with Nu Skin
To join Nu Skin, you have to purchase a product package, these range from $475 up to $1519.
But, to be eligible to earn commissions you need to sign up for an ADR program.  This is an automated delivery rewards program, but basically means you are signing up to receive products every month.  The cheapest package is $100.
So, at this point, the minimum layout you have straight away is $575.
The stats show that 85% of distributors don't make any money and yet you are signing up to pay $100 a month off the bat.  You also need to have sold 80% of your monthly allocation to qualify for commissions.
Unless you are awesome at sales, you will find this extremely difficult to make money.  Let's go through their compensation plan now.
Nu Skin Compensation Plan
MLM Compensation plans are normally really difficult to understand, they tend to do this to confuse you, so you don't start questioning the figures they quote to you.
It isn't as bad with Nu Skin, but it can still be confusing.  Here are the main points, but if you want to go through the whole thing, click here.
Direct Selling
So, with regards to selling products to people you get a 25% discount on products you buy to be able to sell. So, you make 25% of anything you can sell to people.
Recruiting Distributors
If you are able to recruit new distributors under you in your downline, you can make 5% of anything they are able to sell.
If you can get them to also recruit, then you can get a percentage of their sales too.  That is why the people at the top of the pyramid tend to do so well, because they have many people under them doing this.
But there is something for you to consider:
"To qualify for commissions and as an active distributor, you have to generate 100 PSV (Personal Sales Volume) and have to purchase or sell a minimum of $100 in products every month.
$2,000 in monthly sales must be made by their team, accounting for the majority of Nu Skin's sales. Most of them will lose thousands of dollars in this scheme and have unsold products in their basements" – Source: Fortune.
That is a worrying quote, and means it is much harder to make this work then you might be thinking.
Their own income reports show that on average 85% of active distributors did not make any money!
5.38% earned an average of $30 a month, and the average commission payment to US active distributors is $176.  That works out at an salary of just $2112!
See their income disclosure below: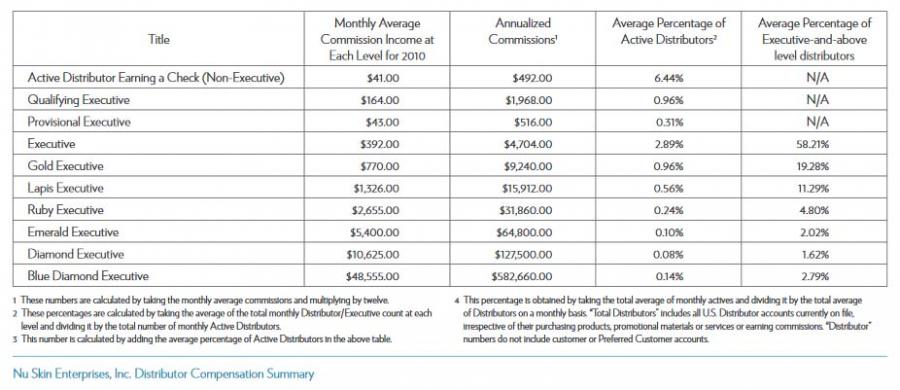 P.S. This program enabled us to Create a 4-Figure Monthly Passive Income Stream.  It's Free to get started and costs only $49/month to go full-time!
Nu Skin offers a range of 180 body care, hair products, cosmetics, nutritional supplements and weight management products.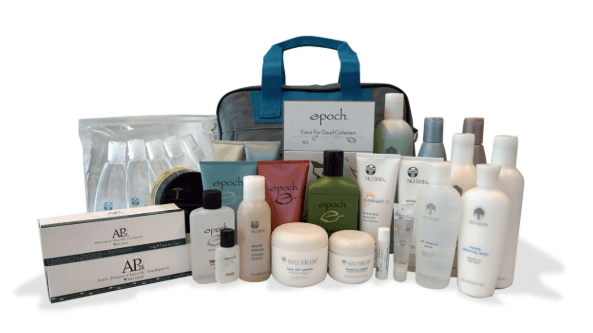 They might be good; I wouldn't know but the one thing to know about this range is that it is expensive.  That is what will make it harder to market and sell to the general public, especially due to this being a highly competitive market too.
Remember, the only way you make money is if you convince people to buy these products.  Some of the lotions are a few hundred dollars, do you know someone who might pay that?
You might get the sense we are not fans of MLM's, and you would be right.  But they can work for the right people.  But Nu Skin is for:
Someone who is comfortable with recruiting or bothering friends and family to get them to join to build up your downline.
Someone who has awesome sales skills and can convince people into what many consider to be a Pyramid Scheme…
Someone who wants to keep paying the monthly ADR program to have a slim chance (14.9%) of making a full-time income.
Those do not look like great characteristics actually… do they?
What We Liked About Nu Skin
Here is what we liked about Nu Skin:
#1 Nu Skin has History
Most MLM's have a short shelf-life, but Nu Skin has been around for over 30 years.  It also makes billions a year and there is little chance of them not being around
#2 Good Products
Whilst their products might be expensive, they do seem to be good products.  There is a growing market for natural products
#3 25% Commission Rate
25% is a good commission rate from an MLM!
What We Didn't Like About Nu Skin
Here is what we didn't like about Nu Skin:
#1 Too Many Lawsuits
The lawsuits are staggering, but the fact they didn't do anything to change after these lawsuits is worrying.  There is also evidence that Nedra Rony was deleted from the website to try and hide that she is a co-founder as she was involved in a number of lawsuits too.  She pleaded guilty to prescription-drug fraud in 1996.
#2 Tough & Crowded Market
Customers tend to stay very loyal when it comes to lotions and health products, especially when they already use one that works.  This means to make money you are going to have to convince them to change and pay expensive prices?
#3 MLM's have Low Success Rates
It is extremely hard to succeed with MLM and it is no different with Nu Skin.  The real money is in recruiting new distributors, but again that is not simple to do.
The stats show that 85% of distributors did not earn anything with Nu Skin, can you afford that kind of risk…?
#4 Spend or Sell to Earn Commissions
Even if you were able to start selling products or recruiting a downline, you need to spend over $100 a month or sell 80% of your inventory to be eligible for commissions.  What is that all about?
Haven't Made Your First $1 Yet?
Studies have shown that more than 70% of the people who want to make money online have not made their first dollar yet. So, you're not alone!
My Nu Skin Review - Final Conclusion
The original question we wanted to answer, was Is Nu Skin a Pyramid Scheme and because they do offer products, we cannot say it is solely a pyramid scheme.  However, like most MLM schemes it does look like a pyramid scheme when they push you to build a downline.
But the bigger picture led to us also questioning whether anyone should trust Nu Skin.  Yes, it has been around a long time but when you factor in the lawsuits, the income disclosure and the price of the products it comes out as a poor option for anyone other than an awesome salesperson.
With 99% of People losing money from MLM, We give you the lowdown on MLM Vs Affiliate Marketing.  There is a clear winner!!  Read More HERE
The bottom line is that Nu Skin would not benefit anyone who is looking to make money online, and there are much better options:
We are not a fan of MLM, not because it is illegal or that it isn't profitable, but because it is really restrictive, and the expensive costs involved.
That is why we recommend Affiliate Marketing.  It is our top recommended business model for anyone wanting to make money online.
The reasons are simple…
You don't have to recruit anyone to make money
You have the freedom to promote any products or services you want and not get restricted by only promoting products from one MLM company
NO face-to-face Selling is involved
It is FREE to get started
In fact, with affiliate marketing we are close to earning a 4-figure monthly passive income stream.  With the right help and guidance, you can too.  Click below to find out about our top recommended training platform for learning affiliate marketing:
Thanks for checking out our Nu Skin Review!  If you have any questions or comments to add, then please write them in the comments section below. 😉