*This post may have affiliate links, which means I may receive commissions if you choose to purchase through links I provide (at no extra cost to you). Thank you for supporting the work we put into this site!
Is Making Sense of Affiliate Marketing worth the price? In this Making Sense of Affiliate Marketing review, we will cover all of the important facts you need to know to help you make your decision about whether this training is right for you.
Michelle Schroeder-Gardner is well-known and very successful within affiliate marketing and offers her insights with this training course.
Let's get into our Making Sense of Affiliate Marketing review.
Product Review Summary
Product Name: Making Sense of Affiliate Marketing
Owner: Michelle Schroeder-Gardner
Product Type: Online Affiliate Marketing Course
Price: $197 (one-time) or payments of $105/month
Best For: Struggling Bloggers, Those who already have a blog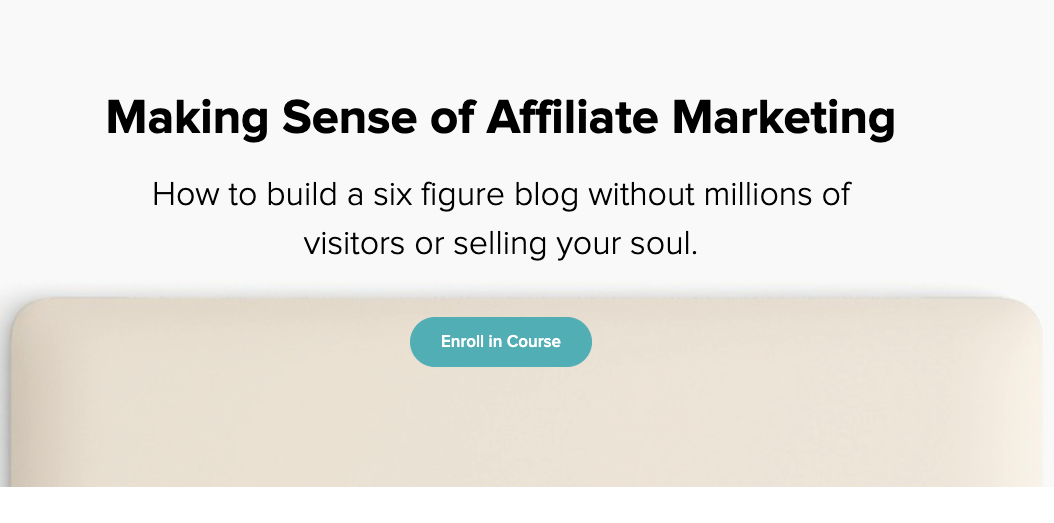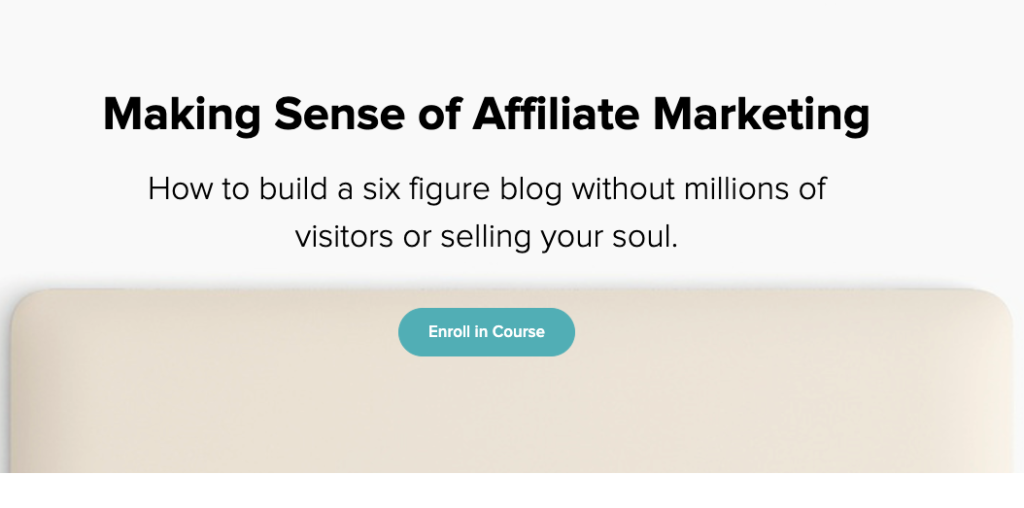 Summary:  There is some great information included within the Making Sense of Affiliate Marketing training that covers how to monetise your blog via affiliate marketing.  However, I feel this is more geared towards those who already have a blog and have a firm grasp of the basics.  A newbie would find this overwhelming and still be scratching their head over certain concepts. More experienced marketers may find this a little too basic too.  Another thing to consider is the fact that it is only in text format, there are no videos to watch.  Having said that, if you have a blog and want to monetise your blog then this course is a solid choice.
Rating: 80/100
Recommended? Yes
What Exactly is Making Sense of Affiliate Marketing
Making Sense of Affiliate Marketing is an online course that was created by Michelle Schroeder-Gardner.  It is delivered via a platform called Teachable.
Making Sense of Affiliate Marketing aims to help bloggers and website owners monetise their websites through affiliate marketing.
Who is Michelle?
Michelle has a lot of experience with blogging and affiliate marketing and she also has an award-winning blog called Making Sense of Cents.
I have spent some time checking out her blog and she has some amazing information and experience to share with people.
Michelle also includes a famous income report section on her blog, where she shares all her monthly and annual income details.
In 2017 alone, Michelle made $1.5 Million through her blog.  That is an amazing figure.
This is just one example of what Michelle has to offer and what we could learn from her course.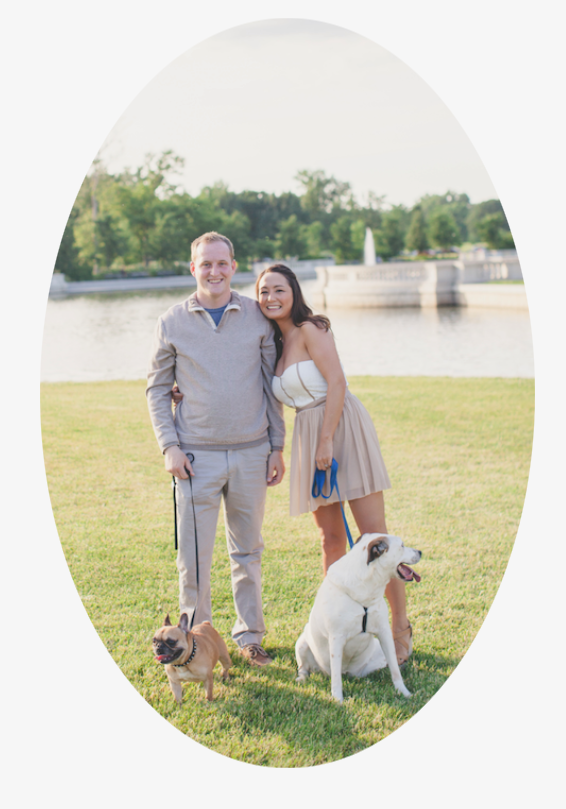 What's Inside Making Sense of Affiliate Marketing?
First off, Michelle's course is hosted via Teachable.  Once you are in, Making Sense of Affiliate Marketing is a total of 6 modules.  These include over 30 lessons, several worksheets, bonuses and an exclusive Facebook Group.
Here is the Course Overview:
Module 1: What is Affiliate Marketing
It starts off with covering the basics of affiliate marketing, making sure you understand the importance of it to bloggers and how you could be missing out by not incorporating it.
Michelle also compares it to creating your own products and how it is much easier, how the income is generated and how it is passive income.
You will also learn of several suggest niches to get started in.
Module 2: How to Find & Apply to Affiliate Programs
Module 2 covers traffic and also when you should be applying to affiliate programs.  You will also learn how to determine who your target audience is and how to match it up with an offer.
Michelle also talks about relevancy in this module and some research tactics on how to find affiliate programs.  You will also gain some worksheets with some lessons.
Another section shows you a list of different types of niche that you could apply for and then some corresponding affiliate programs that are available.
Module 3: Follow the Rules
There are a number of legal rules that apply to affiliate marketing businesses and Michelle covers these really well in this module, but note they are only relevant to the United States.  If you are from another country, you will need to look into the relevant laws from there.
Module 4: How to Get Your Readers to Convert
This module is around building trust with your audience which is a major factor to any success.  Michelle also covers how to achieve better click through rates, which will help improve the success of your affiliate links.
You will also learn about adding bonuses to your offers to help boost sales, and also where and when you should include them.
Another element that is covered in module 4 is how to shorten and track your affiliate links with a plugin called "Pretty Links".  We currently use this plugin ourselves, and I personally don't feel you need to pay for the full version, the free version is good enough.
Module 5: Strategies & Ways to Promote Your Affiliate Links
This is quite a large module and covers a number of different elements to promoting your affiliate links.
It starts off with an introduction on promoting your affiliate products using 8 different methods.  There are tutorials, a blog post, interviews with product creators, social media and more.
Michelle also covers how to create successful affiliate reviews, and the importance of having resource pages on your blog.
Another section to this module is promoting affiliate products through email.  Michelle suggests Convertkit.  But there are a number of autoresponders you can use.
You will also learn about promoting affiliate products on social media.  The emphasis here is Pinterest.  Personally, I don't feel Pinterest works for all niches, but you might feel differently after getting started.
Module 6: Rinse & Repeat
This module covers how to deal with your affiliate manager to get the most out of your campaigns.  You will also learn about ensuring your affiliate links stay valid, how to check your stats, communicating with your affiliate manager and continually optimising your top 10.
You will also learn about using sales around the holidays.  This kind of material is good for those starting out or those who have an existing blog.
Bonuses
There are a number of bonuses that are included with the training:
Bonus #1: Access to Private Facebook Mastermind Group
Bonus #2: Free Group Coaching Sessions
Bonus #3: Pinterest Strategy: How to Receive Hundreds of Thousands of Visitors from Pinterest a Month
Bonus #4: How to Always Get Approved to an Affiliate Program
Bonus #5: 9 Things You Must Do When Something Goes Viral
Bonus #6: How to Increase Your Page Views
Bonus #7: My Affiliate Products & Services
Bonus #8: The Perfect Affiliate Link & Checklist
Bonus #9: How to Maximise Your Reach, Your Impact & Your Revenue with Facebook Ads
Who Will Benefit from the Making Sense of Affiliate Marketing?
When I was thinking about who would benefit from Making Sense of Affiliate Marketing, it kind of steered me away from a complete beginner.  A complete beginner would benefit more from a more comprehensive platform like Wealthy Affiliate.  They cover the basics of building a website as well as what affiliate marketing really is.  Making Sense of Affiliate Marketing doesn't teach you how to set up a blog, which leads to believe that only those who already have a blog would benefit from this training.
Making Sense of Affiliate Marketing is for those who:
Already have their own blog
Have the basic skills needed for blogging
Haven't been making money online from their blog yet
Looking to scale up their business or income
Are willing to follow instructions and can take action
But I would say it is not for those who:
Have not got a website or blog yet
Are building a niche-specific website for Amazon
Want to make money quickly online
Don't want to put any effort into their business.
What is Good About Making Sense of Affiliate Marketing (PROS)
Here is what we liked about it:
Comprehensive Training
Making Sense of Affiliate Marketing has a very comprehensive course.  It covers the basics and offers a lot of Michelle's knowledge and experience for you to implement on your business.  The training is easy to follow and take action from.
Another thing I liked was the detail Michelle went into with regards to the legal side.  This is often overlooked in other training platforms, and you will definitely learn something there.
The Support is Great
You will get most of the support from the Private Facebook Group, which is for all members.  Don't let that get you down, I know there are plenty of facebook groups that are not active and not worthwhile.  But Michelle is doing a fantastic job of support when it comes to her group.
Both Michelle and her members are very active within this group and you will learn a lot from this group.
Good Price & NO Upsell
For the value and the detail included within this training, it is a fantastic price.  $200 is very reasonable and affordable for what you receive.
Michelle is honest, and I love the fact that it doesn't include any upsells.  She keeps the course up-to-date and offers a lot of fantastic tips and advice, without feeling the need to charge a really high price.
Michelle is the Real Deal
There are plenty of training platforms we have reviewed, where we are not entirely sure who is behind it and whether they are real.  Michelle is a fantastic example of what happens when you work hard and you can see her story on her successful blog Making Sense of Cents.
Michelle graduated from College with loads of student loan debt.  But with her blog, she was able to clear that debt and live the lifestyle she wanted to.  Like we said she earned $1.5 Million within 2017.
30-Day Money Back Policy
If you are not entirely happy, you can request your money back. But note you do need to show that you have gone through the training, see below:

What Could Making Sense of Affiliate Marketing Improve on? (CONS)
Here is what we didn't like:
No Video Training…
The main concern we have with Making Sense of Affiliate Marketing is the lack of video training.  Whilst it means you can go through the training quicker, if you are more into watching videos to see how stuff is done, then this training doesn't have any.
Michelle compensates by including loads of screenshots for you to follow how to do certain tasks.
But I would have liked some videos to compliment the training.
Basic Content
There is an element of if you are at a certain level in your blogging business, the training available at Making Sense of Affiliate Marketing will not be detailed enough for you.
It may feel like the training is too basic.  There is a sweet spot relating to who this training would benefit and that would be where they already have a blog but are still getting the hang of certain aspects of affiliate marketing.
You Will Need to Print the Worksheets
The worksheets that are available to use alongside the course are great, but you will need to print them out to use them.  This will be an inconvenience for those who have no printer or prefer doing everything online.
You Need a Blog First
There is little point signing up for Making Sense of Affiliate Marketing if you do not already have your own blog or website.  This training will not show you how to do this step, it has no training on building a website or blog.
Complete beginners are not going to benefit from this training course, until you have gone and set up your own blog
It Doesn't Teach You How to Choose a Niche
You may already have your own blog but haven't nailed the topic you are going to choose for your affiliate marketing campaigns.  Well, this training will not help you as its only real focus is on affiliate marketing.
Before you can move any further forward with your blog, you need to choose a topic that you are going to use.  For example, if you are a travel blogger you would blog about travel related topics, or if you are a food blogger, etc…
There are a number of different ways to approach these topics and Making Sense of Affiliate Marketing doesn't cover these parts.
If you feel like you are stuck at this stage, please don't worry.  Our Recommended Community can really help you out.
My Honest Opinion of Making Sense of Affiliate Marketing
First off, if you were thinking that Making Sense of Affiliate Marketing was a scam lets put that rumour to bed.  There is nothing to worry about with regards to that.
Michelle has done a fantastic job with her training course, it covers all of the important aspects of affiliate marketing and her Facebook Group is a major plus to this platform.
Having said that, if you have not already got a blog then I do not feel this is a sound investment.
Is Making Sense of Affiliate Marketing Worth the Money?
If you already have your own blog in place, have a niche and a target audience already in the bag, then yes, I would say that Making Sense of Affiliate Marketing is definitely worth the $200.
If you are currently a blogger or website owner and are looking at monetising your blog through affiliate marketing, then this is definitely worth the investment.
If you are already making money with your blog and are looking to scale those earnings up, again this would be a worthwhile investment.  But know that some aspects will be a little basic, but there will definitely be some hints and tips you will pick up.
If you are someone who has yet to have your own blog yet, I would suggest you keep your money and not invest in Making Sense of Affiliate Marketing just yet.
It lacks the steps needed to actually build your own blog or website, or how to choose a niche.  Without these, you will not find this course beneficial.
But please don't worry, Check out our top recommendation for you below…
Thanks for checking out our Making Sense of Affiliate Marketing review.  If you still have any questions or want to share your experience with this training, please get in touch in the comments below.  We would love to hear your opinions!
Making Sense of Affiliate Marketing
$197