Welcome to our 4 Corners Alliance Group Review!
Has someone pushed onto you the idea that you could make more money from reading more books?
4 Corners Alliance Group is an MLM business opportunity that sells books, yep we were surprised too…
In our review we are going to detail all you need to know about this business opportunity and whether it is the right one for you.
First off, it is great to see that you are doing your research!  It is the best way to avoid online scams and find legitimate ways to make money online!
For transparency, know that we are not associated with 4 Corners Alliance Group in any way.
So, relax we are not here to pitch or sell you anything.
Instead, we just want to reveal all the details that you need to know to make an informed decision.
What is 4 Corners Alliance Group about?  Let's find out…
4 Corners Alliance Group Review Summary
Product Name: 4 Corners Alliance Group
Founder: David Harrison
Product Type: Books & Financial Literacy Training MLM company
Price: $67 start-up, then $545 in upsells (which you need to buy to qualify for commissions!)
Best For: People who are able to marketing training programs and books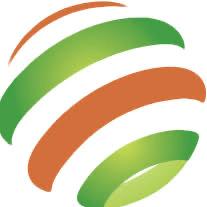 Pros
Financial Education eBooks
Cons
Low Income Potential
Lack of Support or Training
Expensive Products
Summary:  4 Corners Alliance Group or 4CAG is a legitimate MLM company that sells books on financial literacy and making money work for you.  The problem is that the products are really expensive for a bunch of eBooks and there are much cheaper (and better) alternatives online.  They provide no support or training to their IBO's about how to sell these books onto others.  They also focus more on recruiting than selling.  But the fact their income disclosure statement shows the earnings are so low, we would honestly tell you to avoid this business opportunity
Rating: 10/100
Recommended? No!
What is 4 Corners Alliance Group?
The 4 or Four Corners Alliance Group is an MLM or Multi-Level Marketing company that was founded in 2013 by David Harrison and his business partners, as shown in the image below: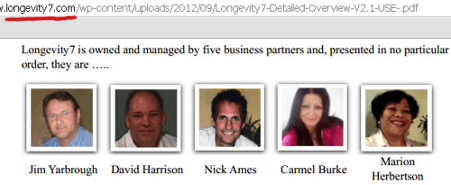 The company goal is to train its members about financial investments in the Multi-Level Marketing sector.
4CAG or 4 Corners Alliance Group provides users with cutting edge financial literacy products from seasoned experts in the areas of marketing, finance and online business.
The company has its headquarters in Las Vegas, Nevada where it still operates today.
4 Corners Alliance Group Product Line
4 Corners Alliance Group provides an eBook library that covers a number of financial topics ranging from changing your mindset and motivation to thorough financial education that aims to make your money work for you.
The books range from $10 to $100, here is what you are getting: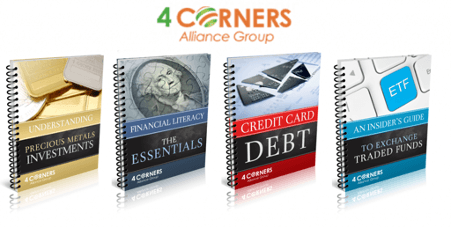 Level 1 $10 – 1 Book on understanding metal investments, it also gives you two additional books
Level 2 $10 – 2 Books about Binary Options and Bitcoins
Level 3 $25 – 3 Books on Credit Card Debt, Economics and Exchange Traded Funds
Level 4 $60 – 6 Books covering Binary Options, Multiple Income Streams, Hedge Funds, Swing Trading and Debt
Level 5 $150 – 8 Books on Real Estate, Forex Trading, American Depository Receipts and Momentum Trading
Level 6 $300! – 27 books covering a range of topics including different investment types, REITs, ETF Trading, Options Trading, Forex Trading, etc.
Does the Product Work?
It is a hard one to answer, in a sense because it would totally depend on the individual.  Financial books are hard to get your head around at the best of times and all this product provides you with is a bunch of books on topics that are going to be far beyond most of us without further research.
The 6th level of training includes 27 books in PDF format, that is a lot of reading on tough topics.
Let's be honest no one wants to buy through an expensive training program just to get buried in books and written training.
If I am paying for training, I would want to see some webinars or training videos alongside the written training.
The best example we have seen that does this well is Traders Academy Club.  It is a Forex training platform, which provides intensive training into the world of Forex trading.
I know it isn't MLM, but if 4CAG followed their model it would be a totally different conversation we would be having.
It is also difficult to gauge if a training program does or doesn't work because you have to factor in the following questions:
Did you really earn money using the techniques learned from the program?
Did you really change your mindset from the training you received from the program?
Did you achieve the goals you set yourself using the program?
Unfortunately, when it comes to 4CAG these are all circumstantial.  Yes, you could succeed with this program, but how much of the program contributed to the success?
Then you have to factor in the fact that these books are expensive, and we don't even know who the authors are.
What is stopping you from buying similar books from Amazon and getting cheaper books?
I mean, I just did a quick look on Amazon for their top books in Business Motivation and Self Improvement and here is what the results were:

In fact, some of these were free if you had a kindle or audible account…
So, is their training program really worth it?  Is it even worth you promoting it as part of their MLM business model?
Haven't Made Your First $1 Yet?
Studies have shown that more than 70% of the people who want to make money online have not made their first dollar yet. So, you're not alone!
How To Make Money with 4 Corners Alliance Group?
Just like any other MLM company, they offer two options for earning money through their business opportunity.
Retail Commission
Residual Commissions & Bonuses
Another factor to consider is that, like any other MLM, they rely on the following marketing methods to get to their customers.  These are:
Word of Mouth Marketing
Traditional Marketing
Social Media Marketing
That is probably the way you were introduced to 4CAG in the first place.  Someone told you that you could make money by reading books…
Getting Started with 4 Corners Alliance Group
To become a member, you must first purchase an eBook that will cost you $18.  The owner of this program says that this eBook will teach you how to improve your financial situation and that of your referrals.
That $18 isn't all you will need to pay, here is the breakdown of the costs:
$18 for membership fee (one-time)
$10 for the level 1 eBooks
$8 for the enrolment fee (one-time)
$4 for your sponsor (we are not sure why)
$27 for the newsletter
That brings your total initial investment to $67!
Once you have paid this amount, you will get sponsor status.  This means you can earn commissions from selling the books onto other people.  If you know nothing about MLM, know this is a harder task that anyone involved in an MLM ever tells you.  You are going to have to convince people to spend money on these books.
But there is also something else you should know, you will be sharing your earnings with your sponsor and the company
Their commission plan consists of a 4×6 matrix, meaning the only way to climb the ladder is to increase the number of recruits you have under you.  The system will encourage you to sell its different products and then convince your referrals to do the same.  This is how the MLM game is done.
But that initial $67 is not all the spending done, most MLM's will only let you earn commissions from products you yourself have bought.  So, to make money from the level 2-6 books, you are going to need to buy them and that will bring your spending up to $545!
That is really expensive, if you ask me with no guaranteed ROI.
But if you want to invest that amount of money on quality training that will get your started in your business, I would suggest you take a look at our step-by-step guide on affiliate marketing.
4 Corners Alliance Group Compensation Plan

From what we can gather, there are three possible ways for you to earn from their business opportunity:
Instant Commission – these are commissions earned when you sell the products included in levels 1 – 6. But you have to qualify as a distributor (you have to have bought the product yourself, otherwise the commissions get passed up to the next qualified level).
100% Match Commission – you get 100% match commission when your personally sponsored member receives a commission from a member of their downline.
Newsletter Commission – When any of your recruits subscribe to the $29.95 newsletter (you know, the one you also paid for), you will earn commission on the subscription.
Here is what a sample matric of their Match Commission looks like: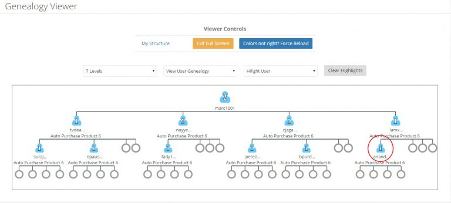 This is where it gets a little mixed up, because their Match commission definitely makes it look like they pay a lot more for recruiting rather than selling their products.
If you factor in the total cost of the program is $545 and the commission structure looks like this:
The first level includes 4 people who will each bring you $4, a total of $16
The second level, there will be a total of 16 positions for a total commission of $64
The third level has 64 positions, which triggers $10 each for a total of $640
The fourth level includes 256 positions with a total of $6,114
There is a total of 1,024 positions at the fifth level, with an earning potentail of $61,440
Then the last level has 4,096 positions with an earning potential of $491,520.
Whilst that makes it sound really appealing, it also means that 4 Corners Alliance Group is focusing more on recruitment than selling the books themselves and that could mean people consider 4CAG to be a Pyramid Scheme in disguise.
All MLM's compensation plan have an element where it does resemble a pyramid in the sense that there are less at the top and more at the bottom.  But when 99% of people lose money with MLM, you can see that most of them at the bottom struggle to ever get up to the higher levels.
If you want to learn a bit more about their compensation plan.  Here is a great video we found:
What We Liked About 4 Corners Alliance Group
Here is what we liked about 4 Corners Alliance Group:
#1 Financial Education eBooks
Whilst I do believe they are expensive books for what they are, I do still think that people could always learn more about how to manage or improve their finances better.
They do cover different topics like:
Personal finance
Stocks
Investments
Simplified options
Binary Strategies
Creating your own MLM
Understanding Bitcoin
Credit & Debit cards
Card debt
Multiple income streams, hedge and exchange-traded funds, the debt crisis
Many more…
If 4CAG did do something about their prices, this review may have seen the company in a different light.  Especially if they included additional support like training videos, etc.
What We Didn't Like About 4 Corners Alliance Group
Here's what we didn't like about 4 Corners Alliance Group:
#1 Low Earning Potential
You might have already guessed this, since I had already pointed this out earlier.  But there is little to income potential at all by joining the 4 Corners Alliance Group's business opportunity.
First off, they lack an income disclosure which all MLM's are supposed to provide to show what their IBO's are earning and they are not showing one.  Which makes me wonder if anyone is earning anything with this opportunity.
But according to their compensation plan, their IBO's (Independent Business Owners) earn an average between $500 and $2,000 on an average annual gross income.

When you compare the top figure of $2k working out at $166.7 per month or $5.55 per day against the US Federal Minimum wage which is $7.25 per hour.  There is no contest.  This business opportunity is totally not worth your time…
#2 Lack of Support or Training for IBO's
Whilst the content of the books may be marketing education, the system does not provide any support or training on how you are going to turn this into a profitable business.
The company does not provide any detailed information at all and this includes their compensation plan which is only showing basic information on how you are supposed to sell this product on to others.
It is little surprise that their IBO's are only making $2K a year.
Recommended: This is How We Created a 4-Figure Monthly Passive Income with the Right Training!
#3 The Products Are Expensive
I will say it again, these products are extremely expensive for what they are.  You are looking at close to $600 to receive all the products and remember you need to have bought them to qualify for any sales you make of them.
You then need to convince other people to spend that much for you to make money from the business opportunity.
How are you going to compete with this product against cheaper (and much better) programs on financial literacy from sites like Amazon or Udemy?
Udemy offer a selection of courses that include video tutorials, downloadable PDF guides and help from the tutor.
I recently did a photography course on Udemy, I know it isnt related to business literacy.  But the training was awesome with a full suite of video tutorials with downloadable guides to help me get the perfect angles, etc.
When I compare what I learned from that course against what I can read in a book, there is no contest.
This is just an example of what you are going to be up against with just a collection of expensive books that will still require the reader to go and do research.  That photography course on Udemy cost me £50 (I am from the UK).  But I have seen Business courses on there for as little as $20 – $100.  Still much cheaper than what you will be offering with the 4 Corners Alliance Group products.
Haven't Made Your First $1 Yet?
Studies have shown that more than 70% of the people who want to make money online have not made their first dollar yet. So, you're not alone!
My 4 Corners Alliance Group Review - Final Conclusion
First off, 4 Corners Alliance Group is not a scam.  It is a legitimate MLM company that aims to provide education to its members in the area of finance.  It would not still be around if it were a scam.
However, even though 4CAG is legit, it is not a business opportunity we would recommend you join if you want to learn the best ways of making money online.  It just doesn't provide the right type of training you need to start a business venture.
In addition to the fact it lacks proper training, the product line is expensive and that will make it extremely difficult to both sell the products and recruit anyone else into the business opportunity.  As is evident with the income disclosure statement.
Another factor you have to consider, and this goes for all MLM's, you have to be ready and able to get selling and recruiting straightaway.  They might pitch to beginners, but really you need to have good knowledge of face-to-face selling and recruitment to be able to succeed with their business opportunities.
Most of us are not born salespeople and this shows when we try MLM.  You need to be an experience marketer to build the extensive networks you need to make a good income.
This doesn't mean that you cannot make money online, but you need to consider a different way of doing it…
If you are ready to change your current financial situation and that of your family by learning the best way of making money online, then we suggest you keep reading on to find how you can get started.
I'm not a fan of MLM, not because it's illegal or not profitable, but because of all the restrictions and expensive costs involved.
Instead, Affiliate Marketing is our top recommended business model for anyone looking to make money online
The reasons are simple…
You can promote anything you want and aren't restricted to only promote products from one MLM company
You don't have to recruit anyone to make money
You never need to sell to your friends and family
It's free to get started
In fact, with affiliate marketing we've been able to Create a 4-Figure Monthly Passive Income Stream.  If you want to learn more, click here.
Thanks for checking out our 4 Corners Alliance Group Review!  If you have any questions or comments to add, then please write them in the comments section below. 😉