Welcome to our Awin Affiliate Network Review!
Have you been wondering if Awin is a good fit for your affiliate marketing campaigns, well you're in the right place?
Awin has been around in the UK for a while now, it is only just getting recognised over in the US.  This seems like a prudent time to give you a full breakdown of what the Awin Affiliate Network is like and whether it is a great fit for your affiliate marketing business.
First off, it's great to see that you're doing your research before buying into any "seemingly good" product.
That is how you avoid scams and find only legitimate ways to make money online!
We just want to ensure you get all of the details you need to know about this affiliate network.
Awin Review Summary
Product Name: Awin
Founder: Part of Axel Springer & United Internet Groups
Product Type: Affiliate Network
Price: £5 or $5 verification fee, which you get back
Best For: Affiliate Marketers & Product Owners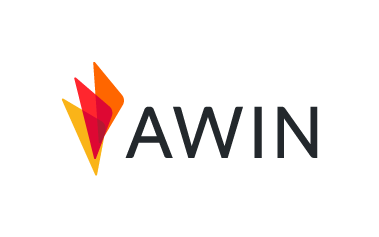 Pros
Easy to Use
Quick & Efficient Applications
Tools & Plugins
Dashboard
Huge List of Brands
Cons
Payments Can Be Pending For a While
Customer Service at Times
Summary: Awin is an affiliate marketing network, which has won numerous awards.  It boasts several big branded companies and is a solid option for an affiliate marketer looking for easy access to products to promote.
There have been a few issues we've seen with customer service, and awaiting payments but is nothing that would stop us using them ourselves…
Rating: 85/100
Recommended? Yes
If you're still new to affiliate marketing, and want to see our #1 recommended training that has helped us Create a 4-Figure Passive Monthly Income, Click Here
Awin is an awarding affiliate marketing solution and is been a brand since 2000 when Zanox and Affiliate Window were rebranded to Awin in March 2017.
Later that year in September they merged with Affilinet, which had been a long-standing competitor.  Affilinet has actually been in the business since 1997.
Awin Global is actually part of the Axel Springer and United Internet Groups.  Focusing on the Retail, telecommunications, travel and finance sector – Awin generated £12 billion in revenue for its advertisers and £540 million for its publishers (affiliates).
So, we get a lot of experience with Awin, and they have fully integrated to offer what is now one of the largest global Affiliate Marketing Networks out there.
A number of large brands, especially in the UK are on their books but like I said it is now getting a lot of attention in the US, so depending on what you are advertising or promoting Awin is a great partner.
Here is a video, that explains a little about Awin
What You Need to Know About Awin
Awin is a great affiliate network to join with a number of big brands on their books, but as ever you need to targeting products or services that are relevant to your website – so this may mean Awin isn't for you and your niche.
Their advertisers span 17 markets in Retail, Telecommunications, Travel & the Finance Sector.  Most affiliate marketers will benefit from the Retail section – but it is definitely worth checking the list prior to signing up.
Unlike other affiliate networks, you don't just choose who to promote – you have to be excepted by the advertiser.  Clickbank has some loose rules around this, Awin takes their advertisers and publishers seriously and ensures they fit.
However, there has been times when an advertiser tries to get you to promote their products (as they want to get as much exposure as possible) again make sure it fits your website and audience.
Awin has over 6,000 advertisers and a network of 100k publishers hence being the largest Affiliate Network at the moment.
Related Post: Essential Affiliate Marketing Tools for Beginners
Haven't Made Your First $1 Yet?
Studies have shown that more than 70% of the people who want to make money online have not made their first dollar yet. So, you're not alone!
Getting Started with Awin
The application process is quite simple, it covers your business details, what sector is your website in, what advertising space is available and verification of your business.
You will also need to select how you plan on advertising – see image below for an example: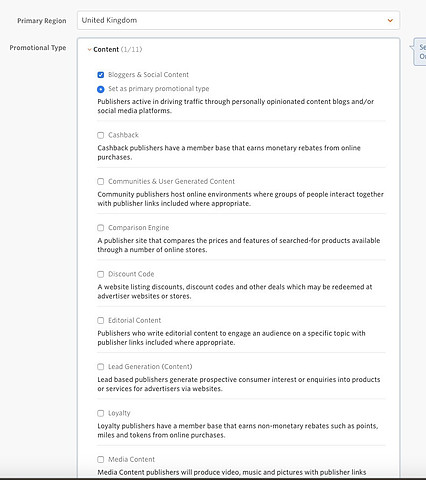 You will need to pay £5 to join Awin, firstly you will get this back – but it is to stop fraudulent people joining.  This verifies that you are a real person and are serious about joining Awin.  Once you have been approved, the £5 will be added to your account.
A piece of advice would be to not join until you have the traffic to benefit from this, as there is a threshold to withdrawing your earnings and this £5 will be stuck there if you are unable to achieve the threshold.
Also remember to check the list of advertisers before you join, you do not want to pay £5 and join, then find there isn't anything that fits your niche.
There are a number of tools that Awin offer Publishers from Link Building, a plugin to a cool suite of tools to review your progress.
The image below shows the list of tools, but the plugin and the browser extension are great features for adding products and services quickly to your website.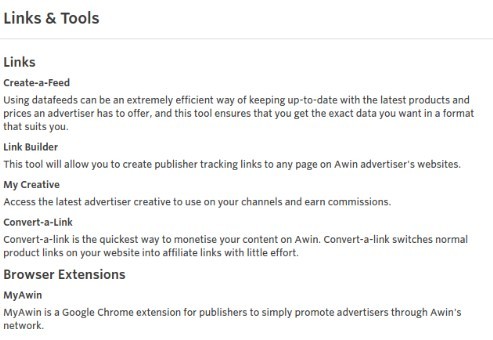 Convert-a-Link Plugin is Great
The plugin is probably the easiest way of converting normal links into your affiliate links and will automatically sign you up as an affiliate if you are not already one for a product.  I highly recommend you use this, if you want to benefit from Awin.
You also get an analytics tool to monitor your progress, all in one place as depending on your progress you might have a lot of products and services lined up in the future.
Really Easy to Use and, more importantly, Understand
Applying to Affiliate Programs is quick and easy to do
Great Tools & Widgets that are high-quality
Their Convert-A-Link Plugin is awesome and takes a lot of work out of the process
Your Dashboard Area makes all of your Affiliate Stats clear to see and review
Huge list of Brands to Choose from
What We Didn't Like About Awin
Payments can be pending for a while prior to them being approved.
I have seen a couple of grumbles around Customer Service, but personally I haven't seen any of this
Haven't Made Your First $1 Yet?
Studies have shown that more than 70% of the people who want to make money online have not made their first dollar yet. So, you're not alone!
My Awin Review - Final Conclusion
Once you have checked that they have something in your niche – then Yes!  One of the things you notice about this network compared to, let's say ClickBank, is there are only quality brands on here.  There are plenty of products on ClickBank that are really MLM opportunities or low-quality schemes that do not work.
Awin offers 6,000 brands to choose from, they are selective about who they choose to advertise (on signing up, I had an email stating that will may take 48 hours to approve my application due to new quality checks).
It is a well-established Affiliate Network and depending on your niche will be a great partner, with some great analytic tools to help you manage your affiliate links.
If you are already an Amazon Associate, then I would typically say Awin will fit your brand and would be a great partner.
If you're still relatively new to affiliate marketing, don't have a blog yet or are feeling lost with it all – we're here to help!
Affiliate Marketing is a fantastic way of making money online, but without the right training, tools, and support it can become a really hard slog to get anywhere… If you want to see where we learned everything we know, then I would recommend you read our Wealthy Affiliate review…
Have you any experience with Awin, I would love to hear from you. If you have any questions about Awin or Affiliate Marketing, then please leave some comments below and I will definitely come back to you with an answer.
All the Best
John