Have you been approached by a friend or family member encouraging you to sign up and sell Young Living Essential Oils?  I bet a part of you is wondering what it is all about and whether you can actually make any money with it, or in fact whether Young Living Essential Oils is a scam…
We will answer all of your questions in our full review of their business opportunity today, and the answer might leave a sour taste in your mouth especially with some of the details around the owner and the difficulty you will find to make any real money with it too.
Just to be open and transparent, we are not affiliated with Young Living in any way and want to ensure you we will give you an independent review of their business opportunity in our review.
Let's dive in with a quick Product Overview for you:
Product Review Summary
Product Name: Young Living Essential Oils
Founder: Gary Young
Product Type: Essential Oils MLM Business Opportunity
Price: $45 – $260
Best For: No One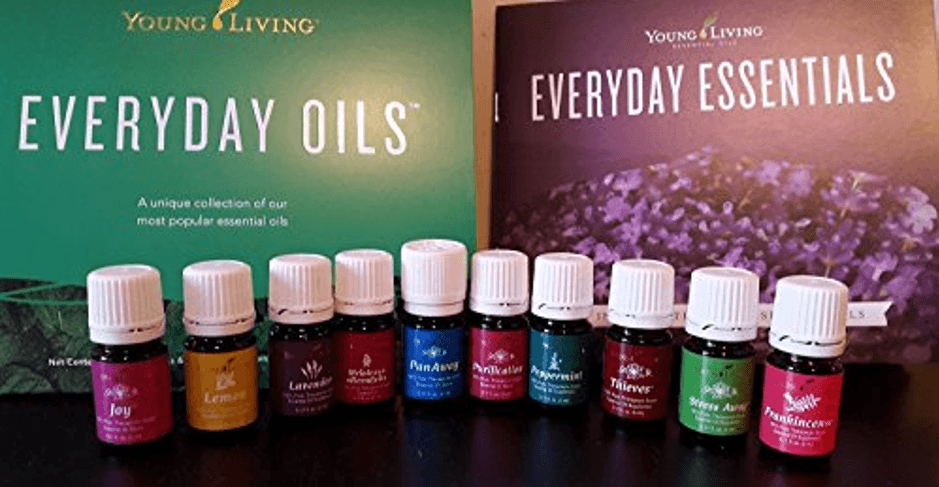 Summary: Young Living Essential Oils is an MLM or Mulit-Level Marketing Business opportunity in the essential oils market.  If you are reading this review, it is probably because you are wondering if it is a scam or a pyramid scheme, or even a decent business opportunity. Whilst I would not say that it is a scam, the owner and the company have history with the authorities and all MLM's have an element of a Pyramid Scheme.
In 2014, the FDA issued Young Living with a letter about the way some distributors were misleading people into the recruitment side of the MLM business model.  But many active distributors thought it was the FDA calling out Young Living out as a scam.  Either way, the bigger issue is with the extreme difficulty it is to be successful within an MLM.
There are also a number of concerns about the products that Young Living offers too, from price to question marks about the claims made about how natural some of the products are.
MLM's extremely difficult to succeed in, especially if you are new to the business model and when you factor in the expensive products that Young Living are selling, it makes it a tougher route to sell and make any profit.
Whilst I would not say it is a scam, it is not an opportunity that I would recommend to you.
Rating: 40/100
Recommended? No
Better Option:  If you are looking for a way to make money within the essential oils or health and nutrition sector, you do not need to choose a difficult business model like MLM.  You can even make money without having to sell or recruit, and that is why we recommend Affiliate Marketing.  With Affiliate Marketing, you can pursue your interest without any pressure to make a monthly quota of sales.  With the right training, you can make a passive income without having to sell or recruit to anyone.  Click the button below to learn more about our top Recommended Business Model
What is Young Living Essential Oils?
Young Living is an MLM or Multi-Level Marketing company, it is based in Utah.  Gary Young is the founder, we will get into Gary a little more detail shortly. But he founded the company to promote and sell essential oils to promote health and wellness benefits that these oils can bring.
Young Living has a 'set standard' for their essential oils, this is known as the 'Seed to Seal' with a value dedication to selling 100% pure, raw, uncut oils – this is to retain its 'vital power'.
Young Living claims to be the only company that cultivates its essential oils on local farms to keep the costs low, but many do claim that.
There is a huge market in essential oils with many health and wellness benefits, but I am not really here to review the products or their benefits.  I am here to review whether their business opportunity is a worthwhile venture.  The health and wellness sector is highly competitive and your ability to sell these products will depend on the trust factor of the company you associate with, and unfortunately there are a few skeletons in Gary's locker that would have us worried for a start.  Let's get into a little more detail about Gary Young.
More About the Founder - Gary Young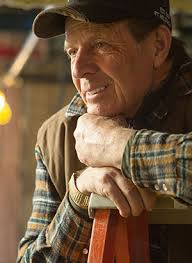 Gary Young is the founder of Young Living Essential Oil and currently sits as the CEO.  When he was 24, he was in a logging accident which was almost fatal.  He now has to use a wheelchair.  During his recovery, he starts to experiment with essential oils.
What I am more interested in is the factors that lead me to not trust Gary at all.
1980 – He entered the American Institute of Physiogenerology.  He enrolled into their therapeutic massage program.  But he only completed a few classes, before he left with unpaid tuition fees outstanding.
1982 – He then opened an unlicensed medical clinic in Spokane, Washington.  The following year, Young was the target of a joint undercover investigation by both the Spokane police and Washington State.  During the course of the investigation, Young volunteered to deliver a baby, claimed that he could detect cancer with the blood tests and cure the disease.
1985 – He claimed to have graduated as a doctorate from the University of Bernadean.  But this has been proven to be an uncredited school identified as a "mail-order diploma mill".  He was later arrested and charged for not having a licence to practise medicine.  He received a sentence for 60 days, a $250 fine and placed on probation for a year.
He has opened and operated a number of medical clinics in many different countries claiming to be a licenced doctor, but that is not true.
2000 – Gary opened the Young Life Research Clinic in Springville, Utah.  The clinic gave essential oils and alternative treatments to people suffering a number of different ailments including cancer and even depression.
This clinic was shut down in 2004, where he was again charged with practicing medicine without a licence.
It is fair to say that Gary has had an interesting past, but when you factor in the trust factor, can you really go into business with someone like that?
Even if he didn't have that past, MLM businesses are extremely tough to be successful in.  You have highly competitive markets with overpriced products and if you lack any real sales experience, you will find it even harder. 
That leads me to answering another big question that comes out a lot around MLM business opportunities, is Young Living a Pyramid Scheme?
Is Young Living a Pyramid Scheme?
All MLM businesses have an element of a pyramid scheme.  Generally, it is when referring to the recruitment side of any MLM.  There are two ways for you to make money:
Selling the Products for Commission
Recruiting new distributors into your team.
Let's be honest, selling expensive MLM products to others is a tough sell.  It can harm relationships as your friends and family become your first audience.  They may buy a few products to keep you happy, but there will never be a huge uptake unless you can master selling to people.  But even then, most MLM's expect you to hit certain sales criteria a month to stay active.  That leads many to chasing the second option, which is where the pyramid comes in.
If you are able to recruit people into your downline (team) then you can earn commissions from their sales.  If they are able to recruit others into their downline, you can also get some commission too.
It starts to look like this:

The reason why is the person at the top of the pyramid is earning commissions from all that are underneath.  The person at the top, doesn't actually need to go and sell any products as long as the guys underneath are.
Why's that a problem, well most people are chasing the recruitment side instead of the selling side, so the pyramid tends to fail.  The top of the pyramid needs the distributors underneath them to support it.
A true Pyramid Scheme only resembles the recruitment side, they fail when people stop paying money into the system.  A true pyramid scheme is illegal.
As Young Living does have products, it is an MLM and therefore legal.  However, this doesn't mean that you will find success with Young Living.  Here is why:
Less than 1% find success with an MLM scheme.  The commission structure is designed so that only those at the top of the pyramid get all the money, the guys at the bottom do all the work and receive next to nothing.
The people at the top of the pyramid know their stuff and are well trained.  They know that if they can encourage 100 people to sell under them, they are going to make money.  Even if it means you do not earn anything.
When you sign up for the program, you are going to get pushed into buying the largest order you can.  Your recruiter will tell you that the bigger your order, the bigger the commission will be.  This will be true.
But your recruiter, also gets a bonus.
They will then encourage you to sell these products to your family and friends.  They don't care if you are going to make money, but they will also get a bonus if you get any of your friends to buy anything.
They know you are very likely to lose 99% of your money.  But if you buy $500 and then sell $250 to your friends and family, they will get a huge chunk of the proceeds.
If that 1 person at the top of the pyramid has 100 people who lose money but sell something, they will still have made a huge amount of money.
Whilst you sit there counting the amount of money you have lost!!!
There is also a good chance you will have lost some friends along the way if you keep putting pressure on to try and recoup some of your lost earnings.
Related Post: How to Increase MLM Sales
How to Get Started with Young Living?
Check out this video all about Young Living:
How Do You Make Money with Young Living?
There are two ways to earn money in Young Living:
Retail Commissions
Like any legit MLM, you can buy products at a discount (24%) and then sell them onto others.  Things to consider, you will need to be able to hold stock and have a start-up budget to be able to buy products to be able to sell them.
Recruitment Commissions
The alternative route, and the one most strive for is recruiting a team.  Recruit new distributors under your umbrella and then earn commissions based on their sales, you will receive a 25% bonus when your new recruit orders products and 25% for every starter kit your recruits order.
But, please note that you need to buy at least $100 worth of products to qualify for the commission.
The company will always win, no matter if you are able to succeed or not.
Young Living Compensation Plan Explained
MLM compensation plans are one of the most complicated things that you will ever find.  I am sure they do it so you cannot actually work it all out.  But either way, we have done our bit to break it down and make sense of the Young Living compensation plan.
As a Young Living member, you will earn 24% commission every time you sell one of the products to a retail customer.  But as you need to buy the products first, it is not the best way to actually make money with an MLM.
That is why most chase the recruitment route.
There are bonuses that you will receive when you do recruit someone into your downline, there are also a number of levels as you grow your team and sales that will determine other bonuses.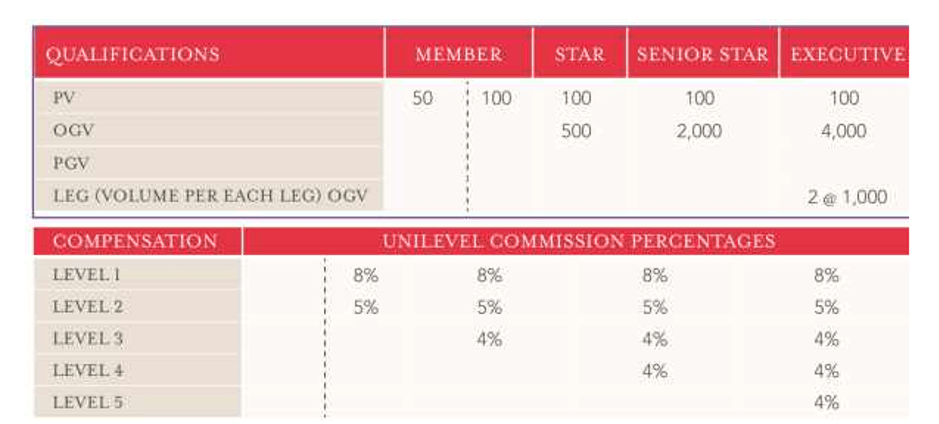 The simplest way to describe it is to say that the more people you have underneath you, the more commissions you (can) earn.
Most people spend all their time trying to recruit people into MLM's and less time trying to actually sell the products.  It is the main reason why so many people believe MLM's are Pyramid Schemes.
There are also the people that are so desperate to make sales or recruit people they over-exaggerate their earning potentials.
You have to be careful, MLM's will drain your resources on a number of factors including your pocket.
Young Living Product Range (Expensive!)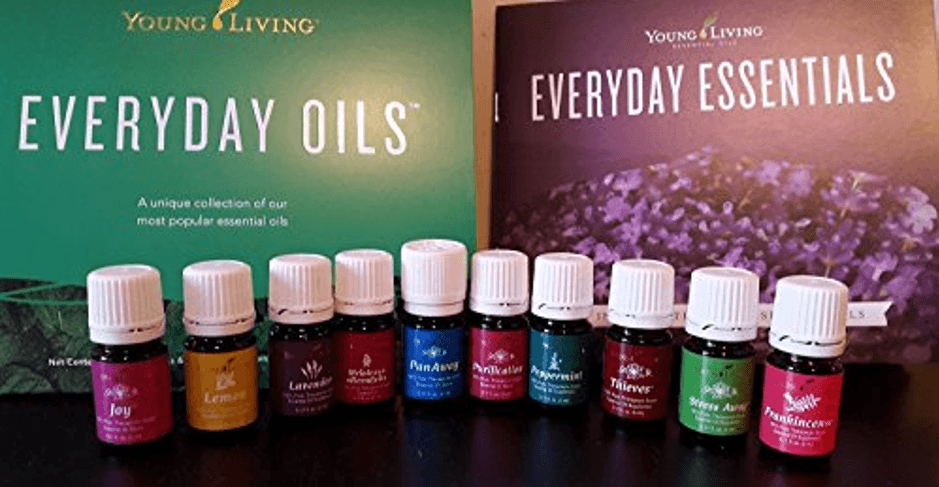 Another factor to whether you can be successful or not will always to do with the products themselves.  To be able to sell them or recruit people to sell them, the products need to work and be a reasonable price. 
Whilst I cannot speak of their ability to do what they say, I know many people who believe in the power of essential or natural oils.  But the price Young Living is charging is shocking!!
They are more than double the price of a leading company in Natural & Herbal Products, Starwest Botanicals.
Price is such a factor for so many customers, what is so special about Young Living Essential Oils that is going to make me pay double the price?
What We Liked About Young Living
I would love to write something positive, but I couldn't find anything.  The only saving grace with joining Young Living as a member is that there is no joining fee.  But other than that, I couldn't find anything to encourage anyone to sign up.
What We Didn't Like About Young Living
Here is what we didn't like:
2014 FDA Letter
One of the main reasons why many distributors starting to think Young Living was a scam was because of a letter that the FDA sent to Young Living Essential Oils.  The letter wasn't stating that YL was a scam.  But it was talking to the company about the number of distributors that were making misleading claims about the Essential Oils on their websites and their sales pages.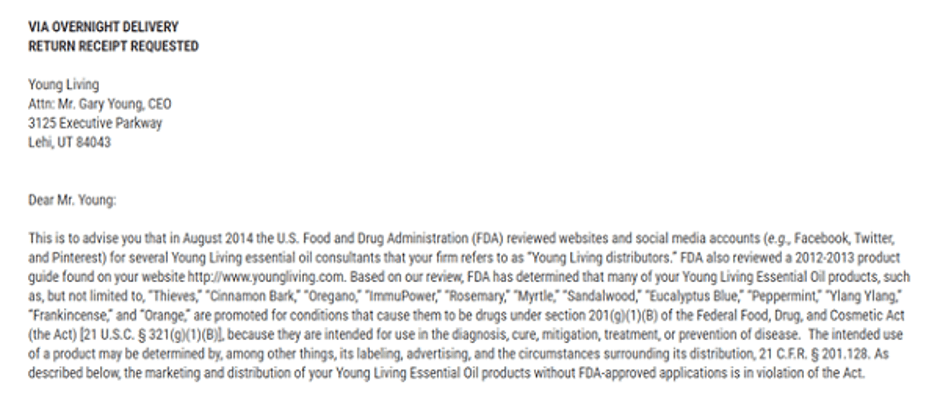 The problem is that many of these claims would have come from the company themselves, these distributors are desperate to make a sale, so they do start making bold claims on their website and it has been found out.  You have to be careful what you write, but if you are only putting what the company put about the products, then why would the FDA step in? 
Lab Test Results
There have also been some question marks about their claim that the oils are 100% natural.  Lab Tests have been done in the past that claim it had been found to be cut synthetics?  It might have been a one-off, however secondary tests were done that backed up the first one.
Not BBB Accredited
I find it surprising that an MLM that has been in operation for 26 years is not accredited with the BBB.  But this just goes to show their integrity is not where it should be for someone wanting to go into business with them"
Probably because the products do not do what they claim it is supposed to…
They also have a high number of complaints on there about their products and services…
Questionable Owner – Gary Young
I'm not going to repeat what we said earlier, but can you really get into business with someone who has a past like that?
The MLM Business Model
For a beginner, the MLM business model is not forgiving.  There are expectations that you can sell and recruit from day one.  Unless you have a background in sales, or online marketing and can get people to buy expensive products, MLM is not for you.
Most MLM's sit very close to being pyramid schemes with the way some people are recruiting others into them.  The success rate is extremely low.
My advice for a beginner is to choose a business model with an easier learning curve, something like affiliate marketing.  No pressure to sell face to face and can learn at your own pace, with excellent training like that at Wealthy Affiliate.
Young Living Essential Oils Alternatives
I am hoping at this point that you can see why we would not recommend Young Living.  The products are exceptionally high and the fact that it is using the MLM business model makes it a double no-no for us.
But there is a way of exploring the essential oils or herbal remedies that you are interested in without having to tie yourself to an MLM company like this one.
Even if you are not that interested in herbal stuff and want to learn how to earn a legit wage online or from home, then we can still help you. 
If you want to earn money online then you need to join Wealthy Affiliate. 
Wealthy Affiliate gives you all the tools and training you need to earn money online, and it is completely free to try.
Wealthy Affiliate will teach you how to make money online using our favourite business model, affiliate marketing.
No face-to-face sales
No need to recruit new members
Choose an interest or hobby you enjoy and make money from it
Affiliate programs are free to join
If you are truly looking for a way to make money online, then you definitely need to give them a try.  Click HERE to learn more about Wealthy Affiliate.
My Young Living Review - Final Conclusion
Young Living Essential Oils is a legit MLM business, so in that sense no, Young Living Essential Oils is not a scam.
But, having said that the bigger issue is that the owner has had issues with the authorities in the past and that brings with it trust issues that could come up with anyone who is considering either buying your products or joining your team to sell products for you.
MLM businesses are extremely difficult to succeed in, especially if you are new to the online marketing or face to face selling business.  You need to be able to sell high numbers to stay active and receive any commissions, which means you need to buy huge numbers too.  But unless you can start shifting products or recruiting people who can sell those products for you, you are onto a losing streak and that is the reality for a high number of people who join MLM's.
There are skills you can learn if you want to succeed at an MLM, and we discuss those in THIS POST.  But the reality is that you will find that you lose your time and money to a business that will not succeed…
That is why our top recommendation for anyone looking to make money online is affiliate marketing.
We don't particularly like the MLM business model, not because it isn't legit but because there is such a huge emphasis on selling or recruiting.  Both of which we are not particularly good at.
But affiliate marketing is a way of selling products and earning commission, without the pressure of selling.  In fact, you will be helping people with their decisions and making money at the same time.
We love Affiliate Marketing, and here is why:
No face-to-face selling required
No need to recruit anyone into your downline
You can pick any hobby or niche and not be tied down to one MLM company
Affiliate Programs are free to join
Can become a truly passive income
When we compare Affiliate Marketing to MLM Marketing, you can see that there are huge advantages to Affiliate Marketing and the main part is that you will not end up with a garage worth of stock that you cannot sell and get stuck with…
We make money online through affiliate marketing and it is the one method of making money online that I would recommend to anyone.  Even if you are a little introverted and don't want to talk to anyone, that is ok because you will do all the talking through content on your website and helping people with their purchasing decisions without even leaving your house.
If you want to learn more about affiliate marketing and the awesome benefits, click HERE.
If you want to learn more about our top recommended program for learning and beginning your journey into affiliate marketing, then we highly recommend Wealthy Affiliate.  Their training, support and tools are second to none, and they will help you succeed in building your own online business through affiliate marketing.  Click the button below and learn more about their awesome training and support…
thanks for checking out our Young Living Essential Oils Review.  If you have any questions or have any experiences to share, we would love to hear from you.  Just write us a note in the comment section and we will get back to you as soon as we can.  thanks