Welcome to our Primerica Review!
Primerica or Primerica Financial Services Inc. is a business opportunity related to financial and insurance services. The company claims to help regular families in America get the financial help they need for the best possible price.  But it is also a MLM or Multi-Level Marketing business and that brings a certain level of scrutiny and (potential) controversies too.
In our review, we will give you all the insight and details you need to make an informed decision whether it is the right decision for you.  We are not affiliated with Primerica in any way, we just want to help get you the details you need as MLM business opportunities are not as simple as many presume.  Many leads to you losing your money.
Primerica Review Summary
Product Name: Primerica
Founder: Arthur J Williams Jr, in 1977
Product Type: Financial & Insurance Services MLM Company
Price: $99 upfront + $25/month
Best For: Experienced Direct Sellers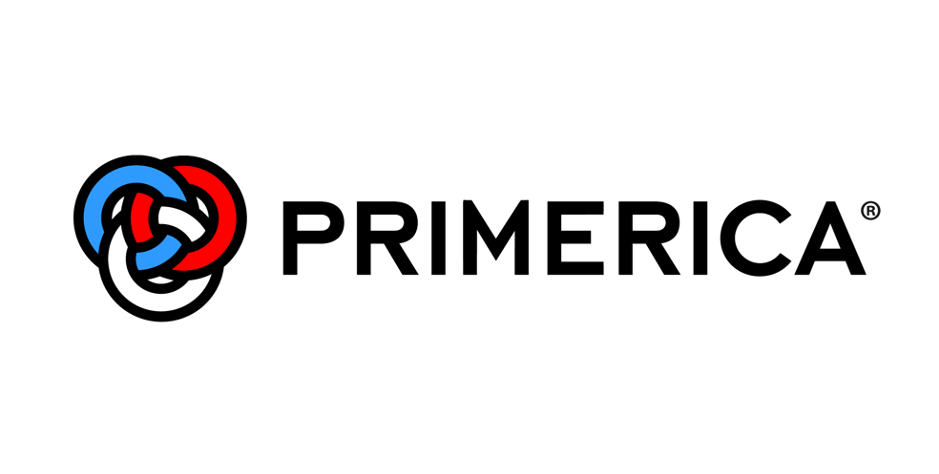 Pros
Legit Services
An A- Rating on BBB
Relatively Low Startup Cost
Cons
 Screen Tests
MLM Business Model
Expensive Products
Low Average Earnings
Impact on Friends & Family
Summary: Primerica offers a business opportunity where you can sell financial and insurance services in return for a commission.  It does resemble a pyramid scheme in disguise, due to the heavy focus on recruiting a team or downline to get them to sell services in order for you to earn a decent income.
Whilst you could make money with their business opportunity, their services are really expensive and gets a lot of mixed reviews.  They also don't offer a free quotation option, so you basically have to pay.  This, along with a number of other reasons makes it a hard sell and for that reason I wouldn't recommend this to a beginner looking for a way to make money from home.
Rating: 50/100
Recommended? No
Primerica was founded in 1977 by Arthur Williams Jr. He had a goal of providing affordable financial services solutions for everyday people throughout America.
They provide a number of financial and insurance related products via the MLM business model.  So, instead of having a huge marketing budget, they recruit distributors into the business opportunity to promote the products for them.  That is the business opportunity we are reviewing today.
For any MLM to have been around since 1977 is a good thing, as a proven Pyramid Scheme only ever has a short life span (as they are illegal).
Most of their products and services have received positive reviews and Forbes have also named Primerica one of the 50 most trustworthy financial companies.
The bigger issue we have is not with the products or services that Primerica are offering, it is the MLM business opportunity part.  If you are interested in joining to benefit from one of their services, then do it. 
But if you are thinking about becoming one of their distributors in the hope of making money, I would NOT recommend that to you in the slightest.
MLM's are extremely difficult to make money with and in most cases, people lose their money.
MLM's is a business model that just doesn't seem to work for most people, we will explain why in the next section.
Is Primerica a Pyramid Scheme?
As Primerica offers products and services, it isn't a Pyramid Scheme, strictly speaking.
But any MLM has an element of a Pyramid Scheme.
There are two ways to make money with Primerica.
Receiving a commission when you sell one of the products or services.
Recruiting people underneath you to sell these products so you get a commission every time they manage to do this. Commonly called a downline.
The second route is often the reason why so many people think an MLM is a pyramid scheme, as it involves recruiting new people into your team (downline).
Look at the picture below:

Most MLM's play out this way, where the people at the top are always the ones that make the most money, whilst the guys at the bottom struggle to make anything.
You can make money by selling their products and services, the real money is made through building your downline.
Money is always flowing upwards in an MLM.  If you recruit someone you will get a commission for every sale they make. When the person you recruit then goes and recruits someone, you will get a commission when they sell anything too.  It just goes on and on.
But as a new recruit, you are at the bottom of the pyramid or downline, this makes it extremely difficult to make any money, unless you already have the relevant skills and knowledge to do it.
The pool of talent to recruit from underneath you then starts to dry up, the market starts to saturate with the services and products you are providing.
This is why 99% of people who join an MLM lose their money…
The Success Rate at Primerica is Low...
Most people associate MLM's with a pyramid, because only the top 1% are the ones that are earning enough money to make it worthwhile.
The money is not associated evenly within an MLM, even if you were able to sell a few products and services, it would not nearly be enough to cover your time and effort and your costs to make it a worthwhile venture.
Commissions are always flowing upwards and this doesn't leave a lot for anyone on the lower levels.
A shocking statistic shows that the average earnings for distributors within MLMs is only $2400 a year!!
If you factor in your countries minimum wage, you would earn more even if you were in a part of the world with a really low minimum wage.
You may have the skills to make thousands, but most people do not even come close and that leads them to walk away losing their money and not earning enough to cover the basics too.
Haven't Made Your First $1 Yet?
Studies have shown that more than 70% of the people who want to make money online have not made their first dollar yet. So, you're not alone!
Primerica doesn't have physical products, but rather they offer financial and insurances services, all designed to help you with your financial position.
Most MLM's that have physical products do tend to be overpriced and this makes it even harder for distributors to sell them as people can find cheaper alternatives online.
This unfortunately doesn't change much when it comes over to Primericas services, their products are more expensive than others and they do not give people free quotes.  That will add a level of complexity to selling these products that you will have to factor in.
People can go to compare websites and get free quotes straightaway.  Why would people pay for a quote, unless they were definitely going to buy something?
Before I go through the services they offer, I would add that whilst Primerica does hold a high BBB rating on the BBB website, there are a number of complaints about their products on the BBB website, that you may want to explore before committing to whether you are going to join or not.  If the products are not up to the standard, this will make it harder for you to sell them and make money.  See the BBB complaints HERE.
Here are the financial and insurance services provided by Primerica:
Financial Needs Analysis – Primerica will look at someone's financial situation and provide a plan for better finances
Term Life Insurance – This is an insurance policy that pays out in a certain period of time. Mainly in the event of a premature event and you can pick terms between 10 – 30 years.  It is the cheapest form of life insurance and differs from whole life insurance which pays out when the death happens.
Investments – They offer a few different investment options:

Business Retirement Plans

Auto & Home Insurance
Long Term Care Insurance – Long Term Care Insurance, this is health care insurance but pays out for all the things that health care does not take care of.
Pre-Paid Legal
Identity Theft
There are a mixture of good reviews and bad reviews, talking about the products for a moment you need to weigh up both arguments before deciding whether to invest your money.  
But that is sound advice before signing up for anything that involves you handing over your money.
How Much To Get Started with Primerica
To be able to earn commission from either selling their services or recruiting new people into your downline, you will need to pay $99 upfront and then pay $25 a month ongoing.
But I have found that with most MLM's they do not offer a vast amount of training to help you embrace the business opportunity.
This often leads to many newbies believing the hype that they will be making tons of money, but without effective training they will find it extremely difficult to make any money, let alone enough to cover their costs.
If you are going to engage in an MLM and want to make it work, then I suggest you read our guide on how to increase MLM sales.  It will recommend a top training provider that can help you.
That $99 will get you the Primerica Sales Licence, you also need to pass a screening process.  They will complete background checks and confirm your identity (you will be selling financial stuff, after all).
Once these have been verified and you have passed the screening, you will be accepted into their program.  This will cost you an ongoing $25 a month.
But note that the screening process is extremely difficult and you might not pass it and lose your $99?
This will include some basic training and some marketing material.
P.S. This program enabled us to Create a 4-Figure Monthly Passive Income Stream.  It's Free to get started and costs only $49/month to go full-time!
Primerica Compensation Plan
Like any legit MLM, there are two ways for you to make money from their business opportunity:
Sell their financial and insurance services for a commission
Recruit members into your downline and earn commissions from services they sell, or their recruits sell
With regards the product sales, you will earn a 25% commission on direct customer purchases and as you progress in the company that percentage can even increase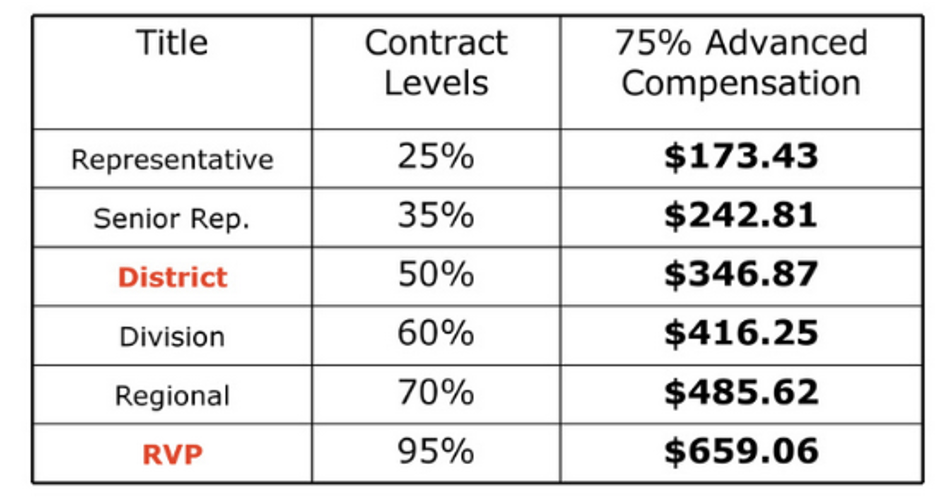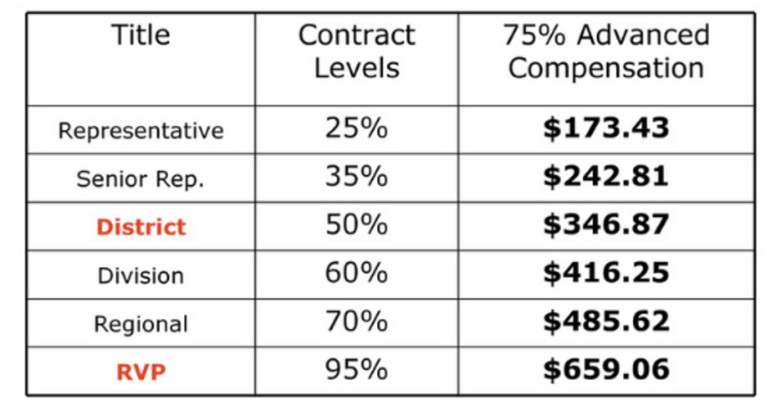 You will also earn 10% commission for any sales that your downline can achieve.  If you are able to get into a position where you have a huge team under you, this could be very lucrative.
Can You Make Money with Primerica?
I have to say you could make money with Primerica, but that also depends on a number of factors.
For one thing, my research shows me that the initial screening is relatively difficult especially if you lack some knowledge around financial or insurance stuff.
Considering that you cannot give free quotes, the likelihood of people committing to paying for a quote reduces your risk of succeeding with any sales.
Your experience and knowledge around either face to face sales, recruiting or online sales will also have a huge factor.
Any sales video can make stuff look easy; they always show you the top earners in them.  They never show you the guy who is scraping by.
Face to face sales is a lot harder than you might think, especially if you are an introvert like me.
Recruiting people also puts a huge burden on you.  If you are struggling to make sales, what help, and guidance are you going to give to the person you have recruited and told the huge earning potential about.  When in reality, you haven't even hit your targets yet…
When I think about the extremely difficulty that surrounds an MLM for many people, especially beginners I have to then change my answer.
Whilst the answer is yes, you could earn money with Primerica the reality is that 99% of people will not make enough to live on…
That is the harsh reality of a commission structure that is not fair…
A far better way to earn money online is with affiliate marketing, it is how we make money.  Learn how HERE.
What We Liked About Primerica
Here's what we liked about Primerica:
#1 Legit Services
Primerica has been in the game for a long time, since 1977 and as most MLM's don't get past the 5 year mark, you can tell that they must be legal to have not been closed down.  It is a common question when people are wondering if something is a scam, but we can confirm Primerica is not a scam.
#2 An A- Rating on BBB
They do have a number of complaints on their Better Business Bureau (BBB) profile, but that has to be expected with a company that has been around as long as Primerica has.  But it despite all these complaints they are maintaining an A- rating, which is an achievement.
#3 Relatively Low Startup Cost
When you compare their start costs against the majority of MLMs, this is a relatively low start up cost.  Without the need to buy loads of products upfront to sell on too.
What We Didn't Like About Primerica
Here's what we didn't like about Primerica:
#1 Screening Test
Even if you were still resigned to wanting to sign up for Primerica, you have to be accepted and this holds true for any recruits you want to sign up into your downline.  It is a 20-minute test and it is difficult.  There is also some classroom training for you to complete too.  Do not think this is an easy route into the company.
#2 MLM Business Model
MLM business opportunities are some of the hardest routes to earning money.  The money always flows up to the top, leaving very little for those just getting started.  99% of people will fail with an MLM and lose any money they have invested.
I am not saying it isn't possible, but you need to ask yourself whether you have the right skills and the knowledge to succeed where others failed.
#3 Expensive Products
This can be hard to gauge as Primerica does not display their prices, but my research threw up a lot of examples where their products are much higher than competing companies and the fact they do not give free quotes would cause a huge issue in getting someone close to a position of choosing to buy from you.  If they introduced free quotes, this would make a huge difference.  But they have not.
#4 Low Average Earnings
Their income disclosure shows for some worrying reading:

Compensation shows as an average earning of $6,030.  Whilst this might seem appealing, you have to factor in that it isn't a huge amount for a years work.  Plus using an average figure, does not mean that everyone earns that amount.  The higher earners will also tip the balance, making the average look better than it actually is.
#5 Impact on Friends & Family
Known as the warm marketing strategy, this is where you will be encouraged to sell to your friends and family first. I do not like this approach as it can harm those relationships, sometimes beyond repair.  It isn't a long-term strategy, definitely one to avoid.
Haven't Made Your First $1 Yet?
Studies have shown that more than 70% of the people who want to make money online have not made their first dollar yet. So, you're not alone!
My Primerica Review - Final Conclusion
Whilst we firmly believe Primerica is not a scam, there are a number of factors that make us not want to recommend this business opportunity to you.
Expensive products with better alternatives elsewhere are always going to be hard sell.  The need to recruit others to make money, means achieving sales targets will always hang over you.
It is a typical MLM in that manner, where without the right training and skills, it is going to be very hard to succeed in.
Here is a typical scenario with an MLM:
You sign up all excited about this great opportunity
You realise that hardly anyone is interested, and you are trying to build and run a business with no idea how
You leave after 6-12 months after spending hundreds of dollars on products and almost no income to show for it
In some cases, you will have lost some friends in the process after sucking them into something that has lost them money.
I am not saying this is how it always goes with an MLM, but in 99% of cases it tends to do that route.
You could become one of the 1% that does succeed, but you should know the kinds of methods they teach and think about other strategies you could use to grow your business, if you are wanting a full time income you are going to need to incorporate other methods to just doing the norm for an MLM.
Related Post: How to Increase MLM Sales
Just know whatever you decide, if you choose to sign up with an MLM know that the odds are not in your favour.  That isn't being biased, it is just stating the facts.  The biggest issue you find is that this leads to people lying to convince you to sign up.  Most sales pitches for MLM's are hyped and only focus on the select few who are making a decent wage and not the majority who are scraping by from month to month.
My advice would be to find a much better route to making money online, and that is through affiliate marketing.
We are not fans of MLM, the business model is legit, but the success rate is extremely low (only 1%).
We prefer affiliate marketing, the reasons are simple:
No need to sell face to face
No need to recruit other people into your downline
You are not tied down to one MLM company
There are endless possibilities
Affiliate programs are usually free to join
No monthly quotas
We prefer to help people with their purchasing decisions and not push for sales or go face-to-face, we have found a way of making a passive income online and we would like to help you achieve the same thing.
Still want to stick with financial and insurance products, then that is fine you will find that there are tons of affiliate programs out there of products that work and are something people will be interested in.
But finance and insurance stuff is quite boring and technical.  Why not choose something that you are passionate about, why not find out how you could turn a hobby into a money-making business opportunity.
If you want to make money online or from home, without all the MLM stuff, then we highly recommend you read our Wealthy Affiliate review.  Find out how with the right training, you can turn your hobby into a profitable online business.
If you want to learn more, click the button below and read how we did it…
Thanks for checking out our Primerica Review.  If you still have any questions or maybe you have had experiences with Primerica yourself, we would love to hear your thoughts.  Just write them in the comments section below.  thanks 🙂