Welcome to our Affiliate Institute Review!
You looking to make money with affiliate marketing?  You've probably come across a training platform called Affiliate Institute, but you're no nearer to knowing what it is actually about?  They are keeping quite a lot secret, with the way their website is set up.
Basically, Affiliate Institute is a platform that empowers individuals to start a success online business via affiliate marketing.
But is Affiliate Institute a scam or a legitimate affiliate marketing training platform?  Is this going to be worthwhile to you? Or a complete waste of time?
First off, it's great to see that you're doing your research before buying into any "seemingly good" product.
That is how you avoid scams and find only legitimate ways to make money online!
To be completely transparent with you, we're not associated with Affiliate Institute in any form.  We're not here to pitch or sell you anything.
Instead, we want to reveal the real details about this training platform…
Unfortunately, their website doesn't tell you anything about what you will be doing to earn an income, which is never a good sign.  But we will tell you what it's all about.
Before being called Affiliate Institute, it was know as GAZ (or Global Affiliate Zone), which was an MLM scheme.  They taught you how to sell Enagic or Kangen water filters.  
Yes, you read that right and it gets weirder, the more you talk about it.  Our review will take you through all the details yo need to know.  Let's get started with a quick product overview…
Affiliate Institute Review Summary
Product Name: Affiliate Institute
Founder: Mathieu Jang & Julian Sherman
Product Type: Affiliate Marketing Training Course (with links to an MLM)
Price: $99/month or $2,994 one-time fee
Best For: 

Pros
Affiliate Marketing Training
Could Help Start an Online Business
14-Day Trial
Cons
Not Really Suitable For Beginners
Need to Upgrade To Get Full Education
Only Teach Facebook Ads
They Promote High-Ticket Water Machines (MLM)
It's The New Global Affiliate Zone (GAZ)
Summary: There isn't a lot of information about Affiliate Institute on their website, including what they teach or how much it will cost you. Instead, you're lead through the cycle of "greasing up" with freebies. But then they start asking you to sign up and pay for various expensive membership levels.
It will teach you some stuff on affiliate marketing, but it is also involved in an MLM for Enagic (Kangen water). Which involves you having to buy these expensive products in order to qualify for high-ticket commissions.
It's actually an updated version of Global Affiliate Zone, which we have previously reviewed and there is normally a reason why they change their name, usually to hide the negative issues that was present.
I personally feel like Affiliate Institute is not being honest with you, is hiding too much, and is more interested in getting you to spend more money for the benefit of the owners, and not you. We wouldn't recommend it to you…
Rating: 60/100
Recommended? No…
What is Affiliate Institute?
Affiliate Institute is an affiliate marketing training platform.  It teaches people how to get started with an affiliate marketing business.  There are several membership levels within the platform, which we will detail shortly.
The fact is, affiliate marketing is a legitimate and excellent way to create an online income.  We've been doing it for a number of years with some success.
It's not what you would call an easy business model, but it does pay well for those that are willing to stick at it until you start to see the results.
Is Affiliate Institute a scam or legit?  
Well, their website doesn't do a good job of convincing you either way.  It's hard to see the true nature of the company just by looking at their website.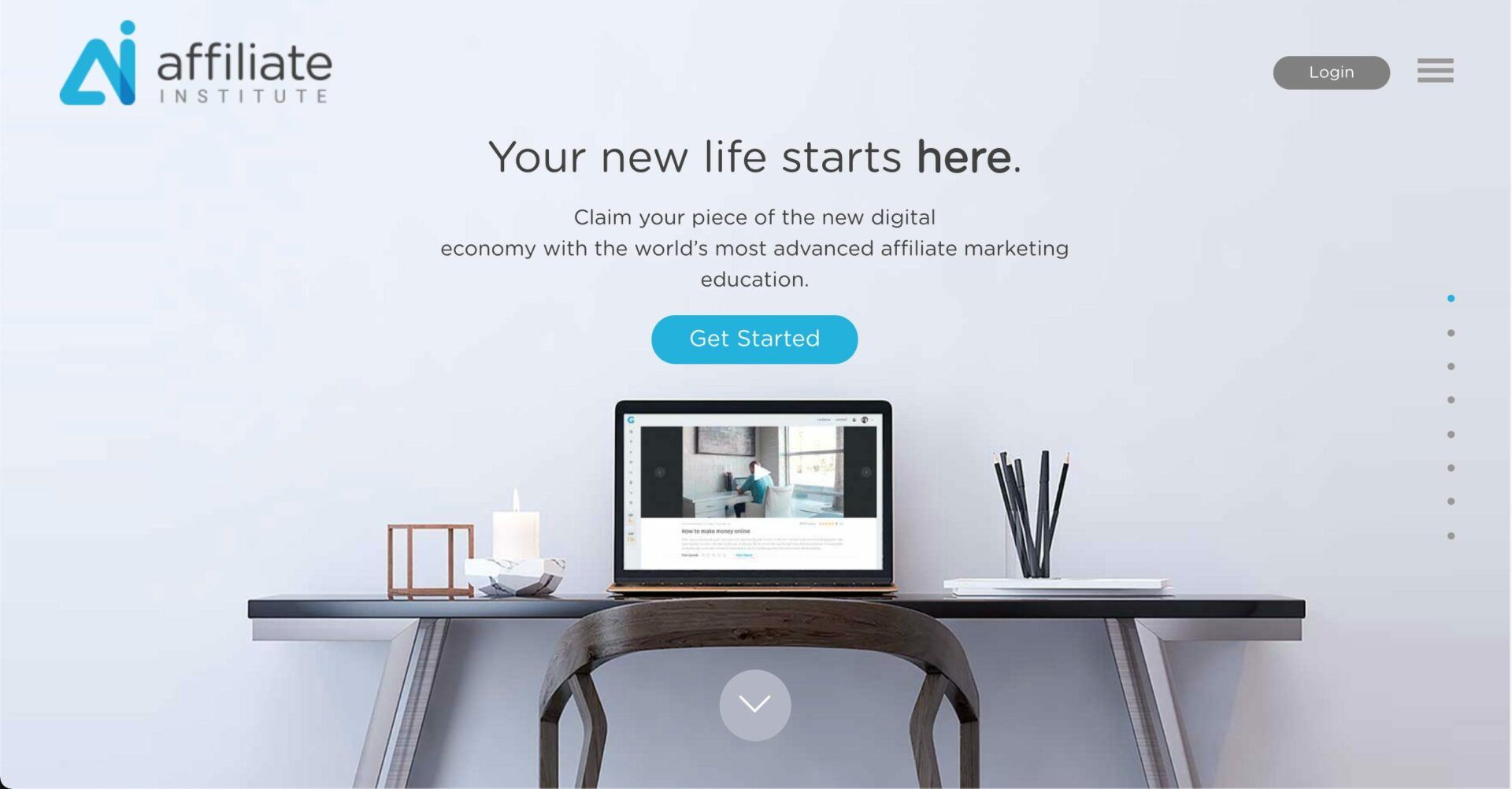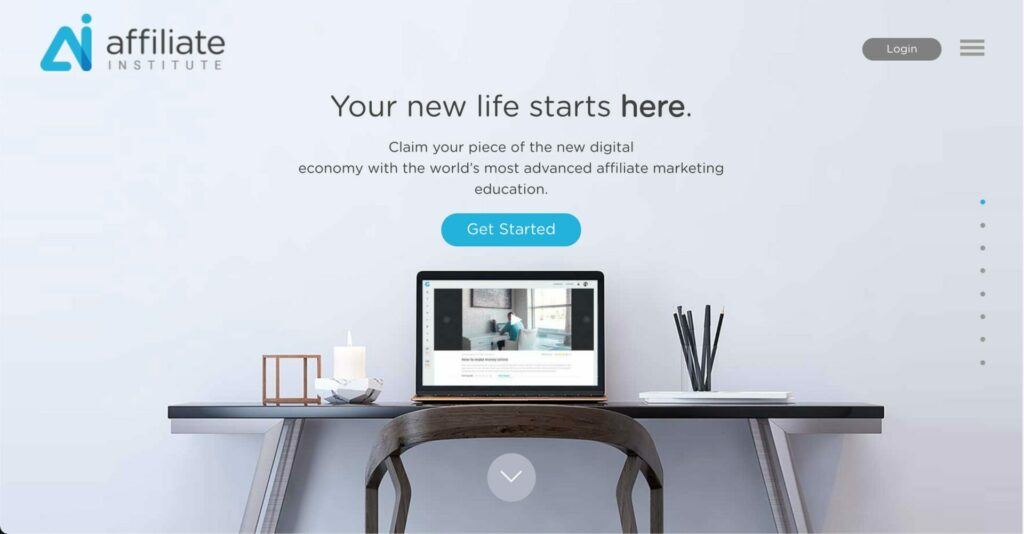 We've been reviewing 100's of these digital marketing companies and we can say that a lack of transparency isn't a good sign.  If they were legit and there to help, they would be transparent.
All you can tell from their website without taking any risks is that they "empower individuals to become affiliate marketers".
But after taking the time to research Affiliate Institute a little better, we found out that they are actually a high ticket MLM or Multi-Level Marketing company.
That's right, when you break it down, Affiliate Institute is very close to being an MLM scheme where they recruit individuals to promote water machines using affiliate marketing.
Now, Affiliate Marketing is legit, and an important factor is having a good product to promote, right from the start if you want to become successful.
And Kangen/Enagic water machines do fall into a category of high-ticket products that have the potential to earn you an income, if you have the knowledge to and know what to do with them.
That is where Affiliate Institute claims to come in.  Their platform hosts a series of training courses where you learn how to promote these water machines and earn affiliate commissions from it.
But this isn't a course for if you wanted to learn affiliate marketing and make money from a hobby or passion.
The first step is to register for a free webinar, which wasn't exactly anything new.  It was so similar to all of the other webinars for this sort of thing…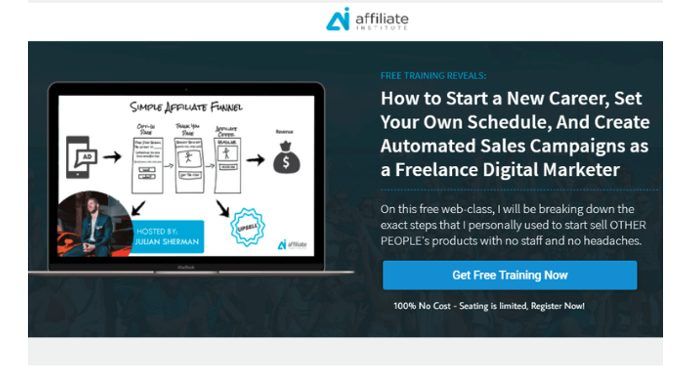 Once you've registerd with your name and email address, you'll receive an email from the owner.
Within this email, there are two links that lead to freebies:
An eBook called Affiliate Playbook
A Free webinar with Julian Sherman
There is little value in the Affiliate Playbook, if I'm honest.  It's just part of the sales funnel…
It's an invitation to a webinar, which is the second stage of the funnel process, where they invite you to join the program.
It was clear at this point, that Affiliate Institute might not be a scam but it took another turn, and was a shady and high-ticket MLM.
Let's now talk about who's behind Affiliate Institute…
Who's The Owner of Affiliate Institute?
Julian Sherman is the co-founder of the Affiliate Institute.  Before writing this review, we really didn't know anything about him, but it does appear like he's a successful online entrepreneur.
He claims to have helped thousands of people escape the typical 9 to 5 job, and build an online business.  It always sounds good, but there is little evidence to prove his claims (that we could find).
You can meet Julian in the free webinar…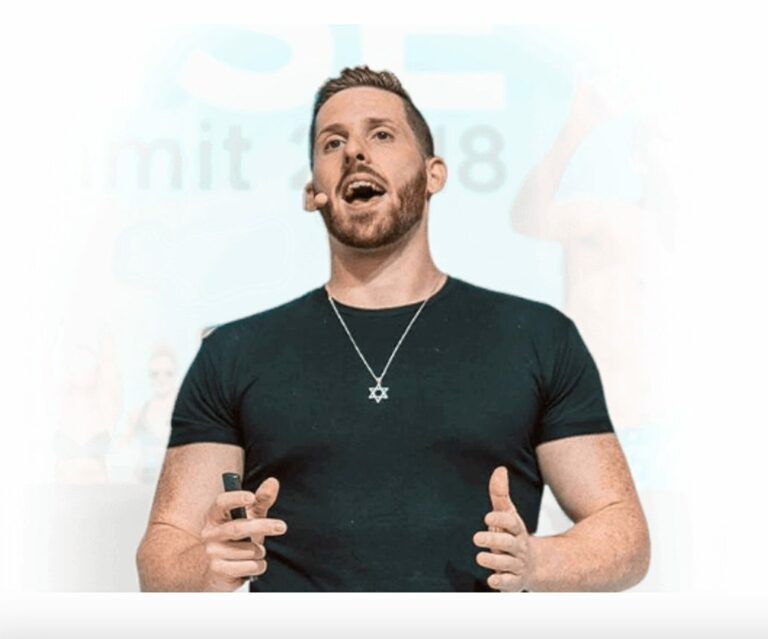 During the free webinar, Julian is going to talk about how he dropped out of college and working as a broke personal trainer to quickly creating a 7-figure advertising business leveraging a new wave of social media strategies.
It does appear like Julian knows what he's talking about, and appears really knowledgable.  But we were also aware of the true purpose of the free content was…
The webinar is an introduction to an open invitation to join Affiliate Institute.  If you accept the invitation, you get an opportunity to learn affiliate marketing from Julian and his coaches.
In other words, they'll start offering you various membership levels that unlock the training within Affiliate Institute.
The free membership level doesn't really give you any substance, you have to pay to unlock anything of any value… Let's go through that now…
Affiliate Institute Price & Memberships
It's actually free to get started with Affiliate Institute, but there isn't of any real value with that membership level.
It's aim is to get you wanting to learn more, and handing over some money to do it…
To access any of the training, you'll need to choose one of the paid memberships…
Level 1 membership – $99/month
Level 2 membership – $2,995 one-time fee
Accelerator Course – price not disclosed
Once you join you the Affiliate Institute, you will gain access to step-by-step training, resources, and tools for starting an affiliate marketing business.
They offer living training sessions, weekly Q&A webinars, personal mentoring, etc.
There are reports to suggest that the resources are good quality, and there are some who suggest it is worth the price.
Affiliate Institute also offers you a 14-day free trial period, which is something good and shows they are also legit.
The whole point of Affiliate Institute training is to show you how to promote a company called enagic or to start with the Amazon Associates program.
The training shows you how to start marketing campaigns, and how to get traffic to your offers in order to earn commissions.
P.S. This program enabled us to Create a 4-Figure Monthly Passive Income Stream.  It's Free to get started and costs only $49/month to go full-time!
How Does Affiliate Institute Work?
Affiliate Institute is a training program that teaches you how to start an affiliate marketing business.
Once you've signed up and passed the process of freebies, you'll need to enrol and pay for the first level membership.  Then you'll gain access to the Affiliate Institute affiliate training center.
The training is pretty raw inside, and it shows you about affiliate marketing, sales funnels, content writing, social media marketing, traffic, and more.
The course does appear legit, and they do cover all aspects of running an affiliate marketing business.
But the biggest problem is that they rely heavily on Facebook ads for traffic.  Not a great strategy for beginners.
The reason I say this, is that it easily could add $100's to the start up costs, and additionally each month.  This isn't disclosed to you, which is another element that shows a lack of transparency.
A much better option for beginners is to get started with free traffic methods, something that is touched on in this training but not extensively enough.
A key point about the Affiliate Institute program, at least in our opinion, is to show you how to become an affiliate for Enagic and their water purifiers, Kangen.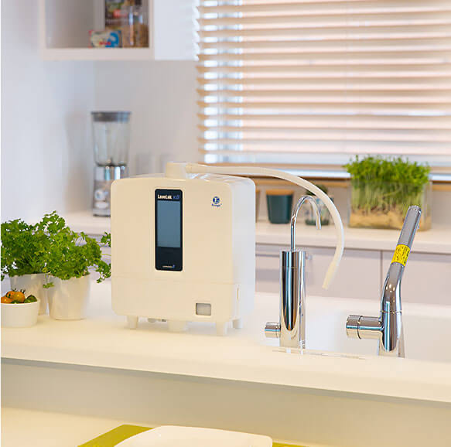 If you were to follow their lead, your task will be to introduce other people into the scheme and selling these Kangen water machines.
These water machines are definitely high-ticket (high-price) products and could lead to high commissions.  But there is again something that will not be made clear.
To promote and sell these machines, you first will need to purchase one.  That is how MLM marketing usually works.
Here's the process of creating a business, according to Affiliate Institute:
Join the program
Purchase Kagen (optional)
Create a Campaign
Run Facebook Ads
post on FB for Free Traffic
The idea is that each time you can sell a Kangen water machine, you'll earn a commission.  The more units you're able to sell, the more money you can make.
But what makes this more difficult is that they are only focused on one product, so as everyone who joins Affiliate Institute or Enagic Kangen water are all going to be competing against each other.
The good news is that you don't actually have to sell these water machines.  There is an alternative route.
Affiliate Institute will also show you how to join the Amazon Associates program, which gives you the opportunity to promote pretty much any product, as Amazon has a huge catalog.
You'll have the ability to create a business in any niche you want, which provides you with many other options to earn multiple streams of income.
But as Affiliate Institute is a representative for Enagic, so they're going to push you towards their desired route, which is pushing the water purifiers…
Once you are a member, amongst the other resources, you'll also get a personal coach, as well as live training sessions and other resources for starting a campaign.
However, keep in mind that you will need to purchase all of the levels (upsells) to get access to all of the features that are within Affiliate Institute.
Haven't Made Your First $1 Yet?
Studies have shown that more than 70% of the people who want to make money online have not made their first dollar yet. So, you're not alone!
Can You Make Money with Affiliate Institute?
To make the commissions they are stating and make money with Affiliate Institute, you're probably going to have to purchase Kangen at some point.
We say that as, only those members who have bought the machines will be qualified for the high-ticket commissions.
But it is still no guarantee, no one can give you a guarantee.
Like every other program online, your earning potential will depend on your skills and amount of effort you put in.
You will need to invest a lot of time and, if you follow Affiliate Institute's methods, a lot of money  to succeed with MLM.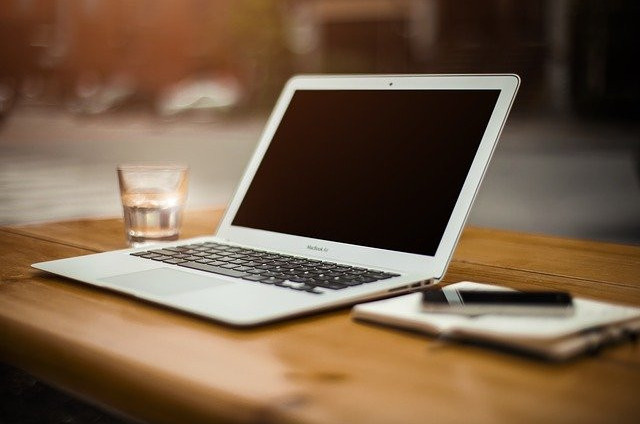 But the most important thing is your passion for the product or service you want to promote.  That is key to your success.
A good thing about the company is that they don't actually promote a get-rich-quick mentality.  So, they do tell you that this will require a lot of time and effort.
Alongside the income potential from promoting Kangen, you can also earn 30% commission for each referral you bring into Affiliate Institute.
The bottom line is that you could earn money from following the training within Affiliate Institute, but it will cost you money as they focus on paid traffic methods.  But it still means you can earn money here.
Recommended Post: How to Start With Affiliate Marketing 
Who's Affiliate Institute For?
From everything we've seen, Affiliate Institute is for someone looking to scale their existing business and earn commissions from high-ticket programs.
But we wouldn't be recommending it as a training platform for beginners.  It's expensive, with costs that will keep on growing and focuses on paid traffic, and an expensive MLM model.
The best way for beginners is to start with something that doesn't require a large initial investment.
What We Liked About Affiliate Institute
Here's what we liked about Affiliate Institute:
#1 It Offers Affiliate Marketing Training
There are many affiliate marketing training platforms out there that are either scams or offer very basic training that doesn't really help you.  So, it is good to see that Affiliate Institute does offer you proper training, albeit focusing more on paid traffic methods.  
This isn't ideal for beginners, but it is still an effective method.
They'll teach you how to start a website, join Amazon's Associate (affiliate) program, get traffic from social media, etc.
#2 14-Day Free Trial
Another sign that they are not a scam is that they do offer a free 14-day trial.  Each member has 14-days to give it a try before signing up for either the level 1 or level 2 membership.
What We Didn't Like About Affiliate Institute
Here's what we didn't like about Affiliate Institute:
#1 Not Really Suitable for Beginners
Whilst the Affiliate Institute training platform will teach you affiliate marketing, it's not exactly the ideal route for a beginner.  The reason we say that is that it is heavily pushing the high-ticket water machines, which are not that easy to actually sell.  Regardless of what they might say.
They do teach you how to join Amazon Associate's program, but there is a lot more to it than just signing up and picking a product to promote.
It does feel like you will get tons of support if you follow their lead and sell the Kangen machines, if you don't you'll be given some training and left to it.
The other concern making us not recommend this to beginners is that they are again more focused on paid advertising and social media traffic routes.  There is nothing wrong particularly with that, except for it being an expensive route that would not be ideal for newbies.
#2 Need to Upgrade to Get Full Education
The training within the free plan is really just material aimed at getting you to sign up to the paid membership, which shows a lack of transparency about their true intentions.  You shouldn't need to pay to see if this is the right method for you. 
Their starter membership is $99 a month, and the upgrade, which contains advanced training is nearly $3,000!
Affiliate Marketing is great, but not easy, so you need to know what you are getting into and then decide if it is worth the membership fee.  That is why we recommend Wealthy Affiliate, where they offer a free 7-day bootcamp to make sure you understand what you are doing, before deciding if you want to carry on with a paid membership.
#3 Only Teach Facebook Ads
If you have the budget to pay $100's a month, then this might not be a problem.  But most newbies are looking for ways to make money and not spending money they don't have.  You'll only learn about Facebook Ads, which isn't an exact science either.
It will require a bit of trial and error to see what works, again if yo are not earning more than you spend, you could be in trouble.
#4 Involved With A High Ticket MLM
Our main concern is their links with the Enagic Kangen water machines.  They are expensive and if you don't get your campaigns right, you could be spending a lot more than you will be earning.
99% of people involved in MLM lose their money, and I question why Affiliate Institute wants to get involved with that.  They could teach people to promote anything they like, without the links to a questionable MLM?
#5 It's The New GAZ
Global Affiliate Zone has been around for a while, and this is a rebooted version from the looks of it.  Same links to the MLM that got them some bad press, as most people lose money with MLM, but clearly the owners are pushing it as you have to buy the machine to be able to promote it, and who earns an affiliate commission each time a new member does?
That's right, the owners…
There is more to this training program than meets the eye!
Haven't Made Your First $1 Yet?
Studies have shown that more than 70% of the people who want to make money online have not made their first dollar yet. So, you're not alone!
My Affiliate Institute Review - Final Conclusion
It's clear to me that Affiliate Institute is a legitimate training platform and not a scam.
They offer training for individuals interested in learning more about online marketing.  They also offer a free 14-day trial for some basic training.
But I wouldn't particularly recommend this to a newbie.  Overall, the platform isn't beginner friendly at all.
They are clever with the way they offer a free ebook and webinar, but that is just a typical sales funnel to get you through the door and spend big on the membership.
It takes a lot of time and effort to make this kind of thing work, and to be spending $99 + the additional costs consistently for a while soon adds up.  Especially as they are not upfront about what their true intentions are.
To achieve success with a product like Kangen, will require you to invest a lot of money.  Then there is the added disadvantage that everyone who joins Affiliate Institute will be promoting the same thing…
That'll mean you will find a lot of others competing for the same product, and it's already a competitive market already.
My advice would be to find an affiliate marketing training platform that has beginners in mind, like Wealthy Affiliate!
Affiliate Marketing is a great way for beginners to get started with an online income, but there are simply better training platforms than others.
We make money through affiliate marketing, and thanks to Wealthy Affiliate we are now consistently earning a 4-Figure Monthly Passive Income Stream.  If you want to learn more, click here.
Thanks for checking out our Affiliate Institute Review!  If you have any questions or comments to add, then please write them in the comments section below. 😉