I can still remember the moment and excitement of when I had made my first affiliate commission, or rather the moment I realized when I woke up one morning to the email…
I jumped up and couldn't wait to tell the wife that I had made my first sale from Amazon after working tirelessly for months to achieve it.
It was only a $3 Amazon commission…
But until you realize how much it means to you to achieve your first dollar online, then you will not know how important and exciting that moment was.
To those of you who have made your first dollar, you will know exactly what I mean. The feeling of excitement and elation is beyond description and it doesn't matter that it was only $3, it proved that affiliate marketing did work!!
You will start to tell yourself, "This Works!"
You will start to gain confidence in your own ability and your motivation will only increase!
Many people have gone on from this point and gone on to the point where they are earning a full-time income (a 4-figure passive income every month) from Affiliate Marketing. We will show you some results later in the post.
Don't worry if you haven't made any money online yet, regardless of whether you have not started with affiliate marketing or you are still struggling to break through.
Because in this post, we are going to give to you a step-by-step guide to Succeed in Affiliate Marketing for Beginners.
This information is going to be totally relevant as we go into 2020 and beyond.
Our promise is that you will be walking away from this guide with your own fully functional website which is ready to make money after reading this post in full.
However, that is only guaranteed if you follow the guide closely and TAKE ACTION from what we have said in the guide!
Agreed?
For the sake of people who have not heard of Affiliate Marketing, or those who think they know what Affiliate Marketing is but have been led astray elsewhere, let's get into explaining the basics of Affiliate Marketing.
What is Affiliate Marketing?
Before I got started in Affiliate Marketing, I didn't even know it existed. I was looking online for ways to make money online and came across a blog talking about ways to make money online and they started talking about Affiliate Marketing. At first, I didn't even know what it meant. But when you get into what Affiliate Marketing is, you realize that everyone has been involved in it one way or another without even realizing it.
For example, many of us have used an Uber. When you refer your friends to try Uber or become an Uber Driver, Uber rewards you with a coupon code to use on your next trip, right?
That is affiliate marketing in action. It is basically referring people or recommending a product or service to people and getting a reward. Sometimes it's a coupon, other times it is a commission.
Let's look into another example…
Let's say you are looking to purchase a new tablet. But you aren't sure of which one to go for. Do you buy an iPad or a Samsung Galaxy?
What is the first thing that you will do?
That's easy, you would go to Google and type in something like "Best Tablet" or "iPad vs. Galaxy Samsung tablet".
You will find blog posts written to help you with your decision. If you have eventually purchased your tablet online, then an affiliate marketer will have made money from you buying that tablet.
How Does Affiliate Marketing Work?
Simply put, affiliate marketing is the process of promoting someone else's product or service in return for earning a commission from the sale.  There are other examples, where you can also earn money from getting someone to click on an ad, or signing up to a membership and earn a commission if someone does the action that the company is after.
In the case of the tablet example, when you did your online research the post that you landed on was probably written by an Affiliate Marketer. Or maybe you landed on a YouTube video and they were doing a comparison of the different tablets and they had an affiliate link within their video description.
Either way, when you click on their link and go and purchase your tablet online, that affiliate marketer is credited by the seller and they will pay them a commission.
Which means, a percentage of the money you paid for the tablet will go to an Affiliate.
SO, if we searched for the "best tablets of 2019…" gives us the post below: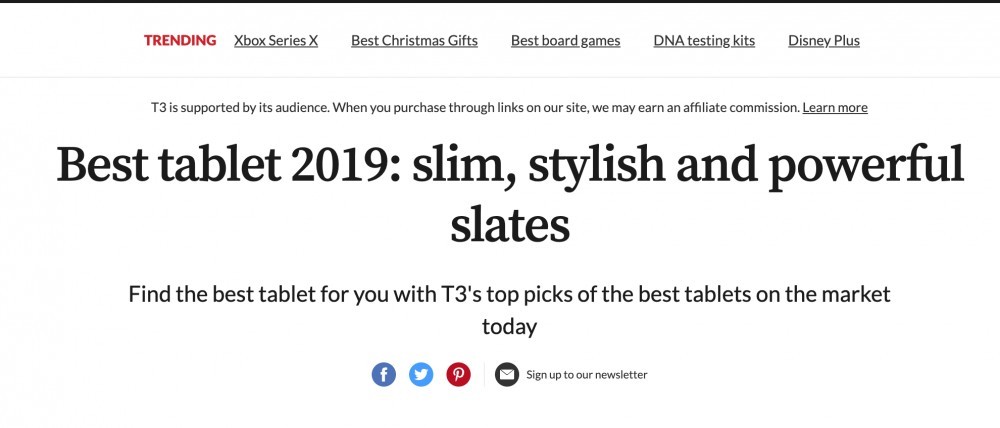 This has been written (really well) and offers a great insight into the best tablets for you. It also includes an Affiliate Link.
This post can be making money for this Affiliate Marketer 24/7 365 because they will be people reading this post from all over the world. Anytime someone clicks on it and decides to buy a tablet, they will be earning money regardless of whether they are awake or not.
That is how Affiliate Marketing works and that is how powerful it is too!
So, the real questions at this point is…
Do you want to do something once and get paid over and over again?
There are plenty of reasons why we feel Affiliate Marketing is the best way for a beginner to earn money online. We are going to discuss the top 4 reasons why you should consider Affiliate Marketing.
Potential for a Full-Time Passive Income Stream
Think about a normal job, you work 9 hours and get paid for 9 hours. You don't get paid more if you perform better… Put simply, you will never achieve financial freedom in that traditional system and that mindset.
That is why Affiliate Marketing is the ideal system. It has the potential for you to do something once (write a blog post) and get paid over and over again. Your website/business can be working for you even whilst you sleep or travel. This is about creating a passive income stream.
This is about having the right mindset and knowing that the more effort you put in, the better the results will have. You are showing a fantastic mindset just by reading this guide. Take action and you can change your life and start to pursue your dreams.
Fully Flexible Working Schedule
In the early days you are probably going to need to keep on with your full or part-time job. But once your business is on the right path, you can kind sack your BOSS and plan your own working schedule.
The good thing about an online business that you don't have a boss to listen to is – You don't need to work set hours. You can work from wherever you want to.
You can literally work anywhere… as long as you have WIFI of course.
The local coffee shop, your sofa, even whilst traveling the world. Wherever you feel most comfortable, that is where you will get the best benefit.
No Need to Sell
I bet you have heard of the business model called MLM or Multi-Level Marketing. It can also be referred to as Network Marketing. Maybe you have tried it or are doing it right now.
Either way, we all know that not everyone is born to be a salesperson. The problem with most MLM's are the products are too expensive, do not always have a benefit and there is always a pressure to make a quota.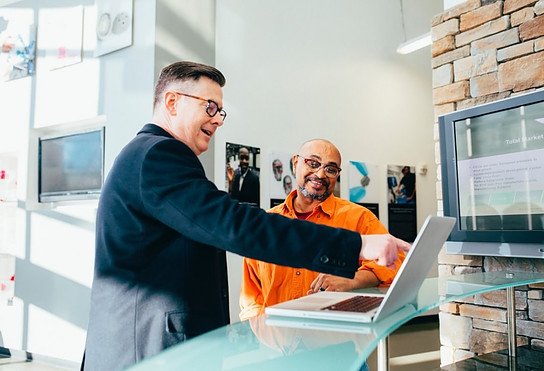 That is when you start to push these products onto your friends and family and ruin those relationships.
The beauty of Affiliate Marketing is that none of that will happen. For starters, you will not be having to deal with anyone face to face as your website will be doing the selling for you.
People only need to find a friendly and helpful website, not you personally.
There are plenty of people who are introverted and find it hard to meet new people, let alone sell to them. But many introverts have found affiliate marketing the perfect way for them to make money online by helping people from behind their keyboard.
No Prior Experience Needed
I am serious, there is no need to know coding or how to build a website. You don't need to learn any sales techniques. All you need to bring to the table is your time and effort.
Before I learned about Affiliate Marketing, I didn't know how to build a website. I didn't think my writing was any good, let alone how to deal with affiliate programs or even what they were.
But here I am helping new people get online and that is because I had the best training on the planet. All I had to bring was my determination to make this work and it is… I'll show you the results later.
Who is Affiliate Marketing For?
At first I was going to write Affiliate Marketing is for everyone… However, there is a catch to that statement.
To make this work you need to start thinking about the long game!
Affiliate Marketing is not a Get-Rich-Quick Scheme. You will not wake up in a week and find yourself earning a 4-figure monthly salary from Affiliate Marketing.
The main difference between Affiliate Marketing and a traditional job is whether you are thinking about the long term or the short term.
Let me explain. In a normal job, you work for your next paycheck. If you knew you weren't going to get paid, you wouldn't do the work, right?
The opposite can be true too, if you stop working you will not get paid.
With Affiliate Marketing, you are working for your passive income streams. When you start to earn from your passive income streams, you work only if you choose to, not because you have to!
If you can get that into your head, you will do extremely well. You need to work hard and then you will see the results, but not just around the corner.
Back to who is affiliate marketing for, you do not need to have any prior experience to get started with affiliate marketing. That is because we have an awesome community to help you every step of the way.
But you need to have the will and determination to succeed online, then we will welcome you with open arms.
How to Make Money with Affiliate Marketing for Beginners in 2020 (And Beyond)!
You might be surprised by how many ways there are to make money from Affiliate Marketing. There are tons of ways! For example, you can sell your affiliate products via Email, Solo Ads, Pay Per Click (PPC), Social Media, Sales Funnels, etc.
But the one we are going to focus on is called Search Engine Optimization (SEO) or Content Marketing.
Don't worry if it sounds really complicated, it isn't and the huge benefit is that it is a free way of attracting visitors. Follow our steps and you will be in really good hands!
The first step to make money is to sign up with an Affiliate Program. The most common ones are:
These are called affiliate networks and it is where you can find thousands or millions of products for you to be able to promote as an affiliate
(You have probably already heard of Amazon and they have one of the biggest affiliate networks in the world. Check out my Amazon Associates guide to learn more about how to get started with Amazon)
Signing up to become an affiliate is FREE. So, if you ever come across one that requires you to pay a fee then it is probably best to stay away from it.
Once you are in the affiliate program, you will be given a special link called an affiliate link. This is the link that will track who was the affiliate that referred the sale.
To make money from affiliate marketing, all you need to do is get people to make a purchase via your affiliate link…
It sounds really easy but getting people to purchase through your affiliate link is sadly not that simple. We will cover exactly how you can do it in the next section.
Step-by-Step Affiliate Marketing Guide for Beginners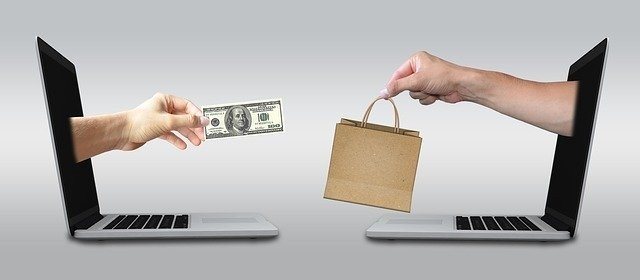 Here will be giving you a brief overview of how to get started with Affiliate Marketing. So, don't worry if you feel lost or don't understand certain parts. You can always check out this community for further help and guidance!)
Step 1: Choose Your Niche
The first step is to choose your niche. A niche is a specific market you want to go in, and it can also describe the target audience who will be interested in the things you are going to promote.
Narrowing down your niche will help you determine the topic of your website and the affiliate products you are going to be promoting.
A good starting point is to think about a passion, an interest or a hobby you have. This should mean you already have some knowledge and experience in that subject area. It also means you will be interested in learning more about that subject to help others.
Don't worry if you are thinking, "But I am not an Expert" you don't need to be!!!
Believe it or not, you don't need to be an expert to make money.
Some experts out there, don't really know how to leverage their knowledge to make money.
The main focus you need is to learn the "marketing" aspect. As long as you know how to market a product and put it in front of the right target audience effectively, you can make money even if you are not an expert.
As your authority and knowledge grows, so will you level of expertise.
Step 2: It's All in the Planning
You need a plan; business requires a plan.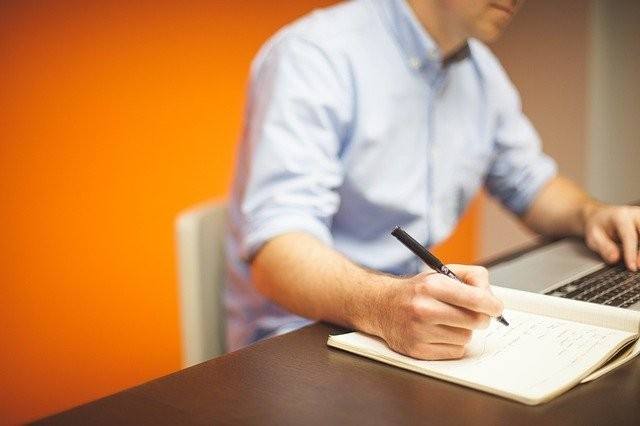 For Affiliate Marketing there are two things you are going to need to be good at planning. One of them is your time and the other is your strategy.
Most of us will tell you that we started off doing affiliate marketing part-time. So, you are going to need to be good at time management between the time spent at you current job, family commitments and your new business.
Ideally, you will want to spend at least 2 to 4 hours per day on your new business.
It might seem impossible, but when you factor in how much you want this and the amount of time you have probably spent (wasted) on social media, you could easily find 2 hours a day for you new venture.
As for the strategy, our recommendation is content marketing. This means creating content consistently. You are going to need to plan how many blog posts you are going to write each week, what are they going to be about, etc.
Once you get started, you will find you have a much better understanding of what to prepare and how to plan you week.
Step 3: Build a Website
Now, we are getting to the really exciting stuff!!
That is because you are going to have you very own website set up and ready to start making you money.
Building a website is not that complicated these days, thanks to the technology we have you don't even need to know a single line of code.
Many of us affiliate marketers do not know anything about website coding or programming (myself included)
Nowadays, with the help of tools like SiteRubix, you can build yourself a website within minutes. It just takes a couple of clicks and you will have your very own website.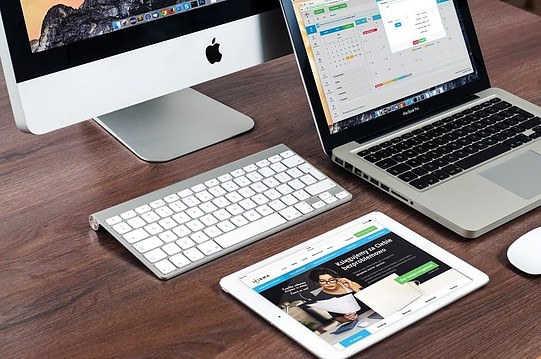 Step 4: Affiliate Products Research
Now we are at a point where we can start researching for affiliate products we can promote on you new website. But you need to consider the relevance of those products and not just the profitability.
You can't just promote anything and everything on your blog. Relevancy is the key to converting sales.
The more relevant the product is to your target audience, the higher the chance they will buy it from you.
I have found the best way to research for products relevant to your niche is through Amazon. You can check out the best seller list to get ideas. See what is getting good reviews in your chosen category screen and also see what is selling well too.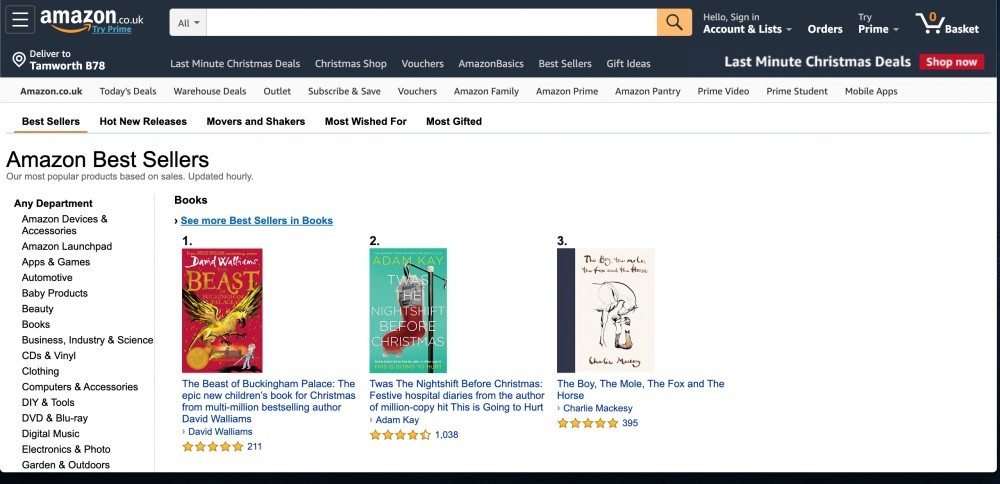 You will notice they have a number of tabs you can use for research:
Best Sellers
New Releases
Movers & Shakers
Most Wished For
Gift Ideas
Just by going through these, you can get a good idea of what people are interested in learning more about within your niche.
Step 5: Drive Targeted Traffic (Visitors)
Once you have got your affiliate product and post in place, you need to drive traffic to you landing page or product review page because that is where you have your affiliate links.
There are lots of ways to generate traffic, we aren't going to list them all, but we can categorise them into 2 main ways:
Simply put, the free traffic is the visitors that will come to your website from Google search or Social Media.
The paid traffic is where visitors come to your website through your paid advertisements.
Step 6: Make Sales
Notice how this is the last step – Making Money.
As long as you have done all the hard work of putting a highly relevant product in front of a highly relevant audience with all the trimmings that go with that process, you will make money!
All in all, The Affiliate Marketing process can be broken down into these 4 main stages:
How Much Can I Make with Affiliate Marketing?
One of the most common questions we will get asked is, "How much money can I make with Affiliate Marketing?"
The real answer is, as much as you can imagine.
There are successful Affiliate Marketers like Pat Flynn who is earning more than $2 million dollars.

That might seem like light years away, so what we did was grab some income reports from some members within our community.
Success Stories Because of the Community We Recommend…
Here are some of the success stories from the community we are a part of, it provides excellent training, support and tools to get started with affiliate marketing…