Want to know how does affiliate marketing really work?  It's a common question, and you'll be surprised at how simple the answer is…
A lot of people make it sound like it's a really complicated process, just so they can sell you an expensive tool, or something to make you believe they have the answer to making you money really quickly…
Today, we're going to break it down and go through the basics of affiliate marketing.  That way you'll have a full understanding of the process, and how simple it is… But also, actually how much effort goes into it.
That way, you should also be able to avoid the thousands of scams out there pitching affiliate marketing as a get-rich-quick scheme… 
You ready to get started?  Let's go…
Like I said, Affiliate Marketing is a very simple process… but that doesn't automatically make it easy to do.  There are many examples of people earning thousands of dollars a month through affiliate marketing, but there are also examples of those people who gave up too soon, thinking that it doesn't work.
Our guide will help you get a full understanding of how does affiliate marketing really work.  It'll also take you through what it takes to be successful.  I'll also show you how you can get the best start, through the best training on the planet.
But you'll also have to figure out if you have the patience, and tenacity to make this work for you…  Let's start with the basic process of affiliate marketing.
How Does Affiliate Marketing Really Work?
What might surprise is that, you've probably already been involved in the process of affiliate marketing loads of times, and may not have always realised…
Ever used an uber?  Did you get a "how did we do" text and a code to share with a friend for a discount off your next ride?
That's affiliate marketing…
When online shopping, did you check out a review before you bought something, and clicked on a "check price" button on that website, then bought something?
That's affiliate marketing…
There are many examples of where affiliate marketing, or a type of affiliate marketing is used.  It basically comes back to the idea of a "Refer A Friend" type process.
Now, let's go through the basics of Affiliate Marketing…
The Affiliate Marketing Process – The Basics of Affiliate Marketing
When it comes to affiliate marketing, there are 3 parties. There is the affiliate (you), there is the affiliate program (the company/product owner) and there is the customer (the buyer).
As an affiliate, you choose to join an affiliate program – this gives you the ability to promote a product or service via a blog (website) or social media.
When you join an affiliate program, they give you the ability to share products with a special link.  This link is what tells the company who referred the customer to the product.  It is like a stamp that says "I am the one that introduced the customer to that product".
If the buyer follows that link to the website offering the product or service and they make a purchase, you then earn a commission. This commission is either a flat rate or a percentage of the sale price, depending on the affiliate program.
To make it easier, let's have a look at the flow chart below: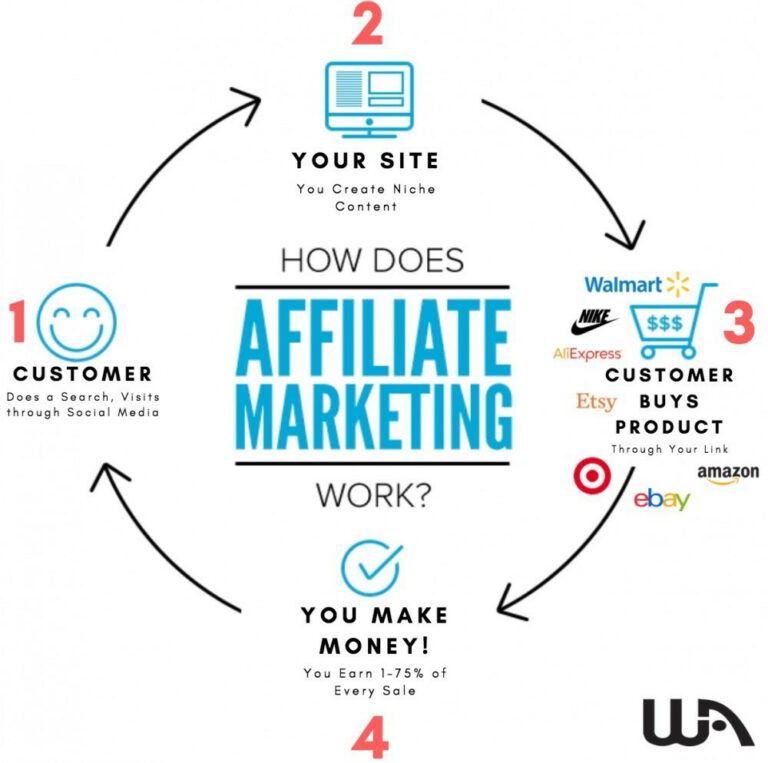 One of the easiest affiliate programs to join and use as an example is Amazon.  
More and more people are using Amazon to purchase items and they offer an affiliate program called Amazon Associates.
They offer over 500 million products (yep, that is a lot of products). This also helps show the opportunity that affiliate marketing offers as there is a niche for anyone to explore.  
Whatever your interest, hobby or subject you can help others with – they will typically have products for you to promote.
If I drive someone from my website, social media account or even an email sent out to a mailing list with affiliate links included and they make a purchase, say a kitchen appliance like a coffee machine, I earn 6% commission on that.  So, if the coffee machine cost $100, I earn $6. (Please note, Amazon has recently changed their commission structure).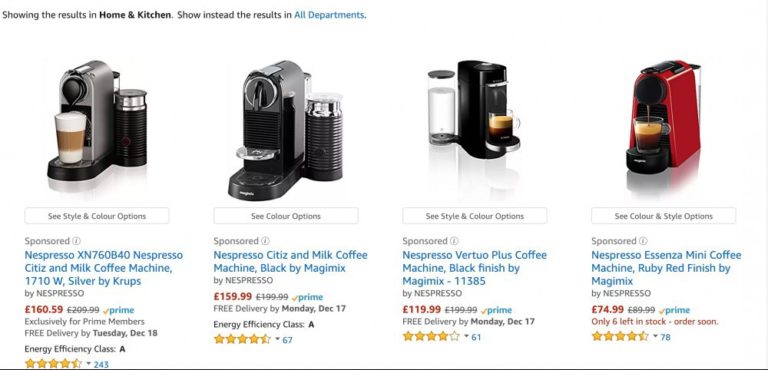 That might not sound a lot, but there are 100,000's buying kitchen appliances every day on Amazon. If you managed to sell 100 kettles a day that is $180 a day that you could be earning.
The thing to consider is that if you were selling a more expensive item, say $1000 flat screen TV and you managed to sell 30 of those that is $1,800 commission.
A huge market to go after is the weight loss or keeping fit niches.  Another good example is pets.  These are good evergreen niches, as people will always be looking for help and support with those subjects.
Starting an affiliate marketing business around these areas, could easily end up with you having a full-time income just by helping people make purchasing decisions.
That shows the reality of Affiliate Marketing with only a couple of examples.
Now you know what the Affiliate Marketing Process is, let's talk a bit about what that means for You, the Affiliate.
Related Post: Why Do Companies Use Affiliate Marketing?
Who Can Become An Affiliate Marketer?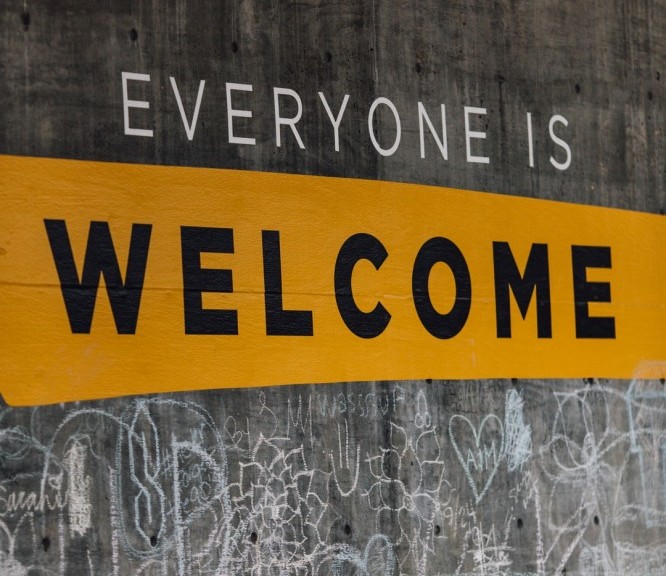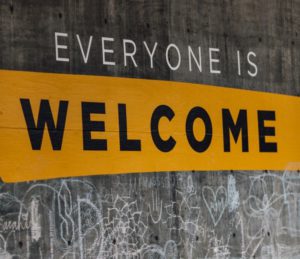 Generally speaking, there is not usually anything stopping someone becoming an affiliate and it is usually free to join an affiliate program.
There are a few cases where they may charge a small fee, but that is usually to verify you are a real person. But, like I said it is very rare.
It is also a thing to look out for, to protect yourself from scams.
Affiliate Programs should be free! 
The company is benefiting from you promoting their products and services so they do not have to have a huge marketing campaign budget.
They only pay out if someone makes a purchase which makes it a huge benefit to companies.
If you find they are charging what seems like a high fee, they are likely a scam or a low quality affiliate program and I would steer clear.  When you have more experience, you might think otherwise.  But for now, stay away from paid ones.
What is great about affiliate programs are they are (usually) free to join as an affiliate, you get to promote pretty much every brand, product or service going and get to earn a commission for doing so.
With Amazon alone, there are over 500 million products and services to promote as an affiliate.
But there are thousands of affiliate programs out there.  
Many Affiliate Marketers start out with Amazon, but when you do the research required – there are many companies and affiliate networks that offer an affiliate program.  They also offer a much better commission rate than Amazon does. 
Some even have a 50% commission rate, but are usually harder for you to join as they want you to have some good traffic flow to your website first.
That is why Amazon is so good for beginners.
You will find there are endless possibilities when it comes to affiliate marketing and the affiliate programs that come with them.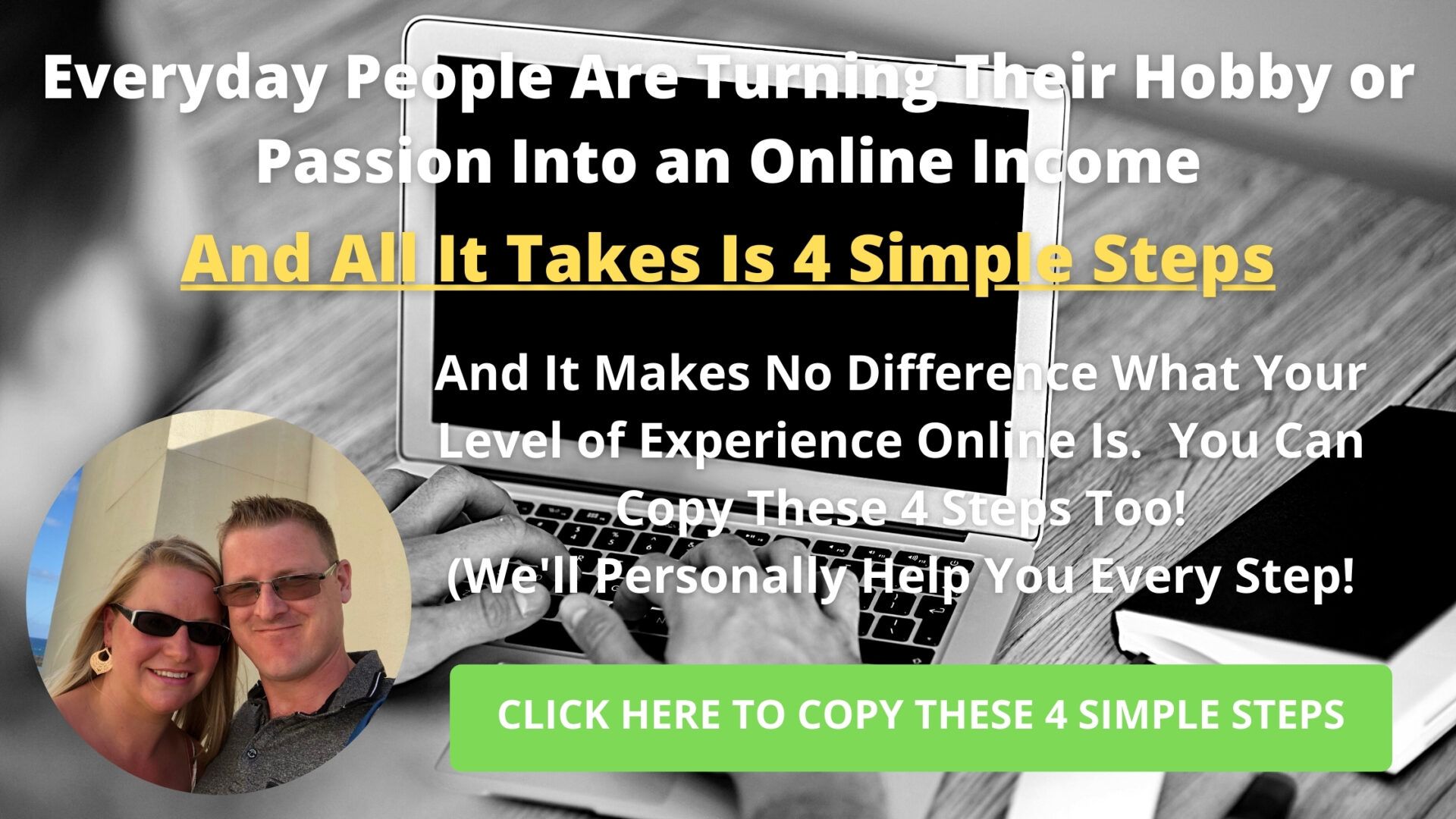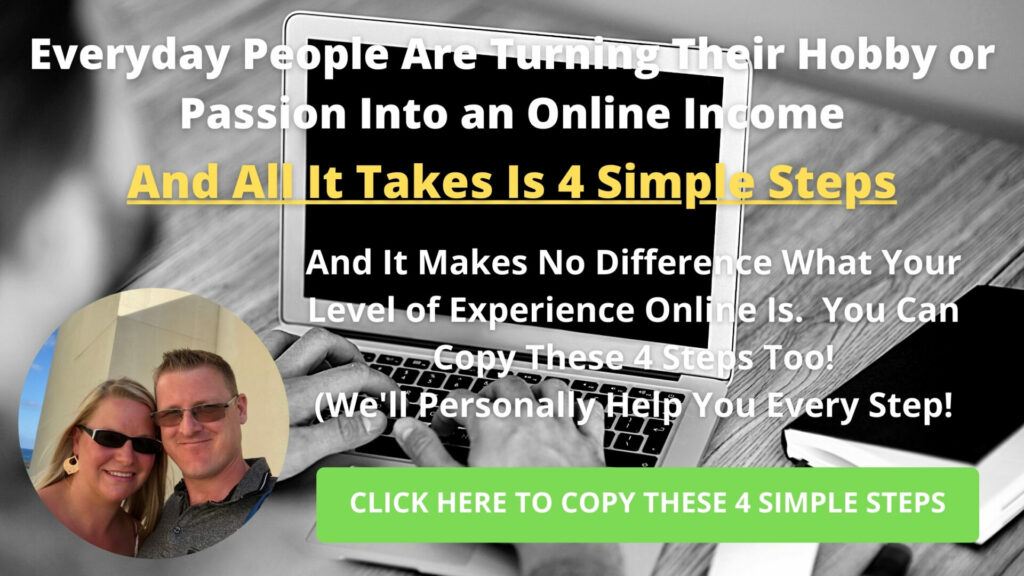 How Do Affiliate Programs Work?
Simply put, an affiliate program is a piece of software that allows affiliates (you) to promote merchants and earn a commission. The affiliate program tracks all clicks, sales transactions and calculates all the commission automatically.
It will also allow you to manage payment details and personal details.  They also give you a dashboard that allows you to track your own progress.
Affiliate Program stats are automated and accurate. They are always getting technological updates all the time to allow Affiliates & Company's to get better data to improve the processes.
It is especially important for an Affiliate to know which links are converting better than others and which sources you are getting better results with to capitalise on them.
Affiliate Programs also offer promotional materials – banners, widgets or even plugins that help you leverage the offer on your website or social media.
The better the affiliate program is, the more the affiliate has on offer to promote products or services.
What's An Affiliate Network?
Whilst there are many independent affiliate programs, sometimes it is easier to go with an Affiliate Network.
For example, Awin is the largest Affiliate network in the world and you would gain access to promoting 6,000 different companies and their respective products with one account.
There are plenty of affiliate networks out there, with 100,000's of companies and brands within those networks.  Joining a couple of affiliate networks could save you a lot of time and effort, as you would only need to manage a couple of accounts rather than doing it independently with each company and having loads to worry about.
Some of the most popular Affiliate Networks are:
Getting Paid with Affiliate Marketing…
Affiliate Programs do not make it difficult for you to get paid. They want the process to be seamless to encourage affiliates to join them.
Of course, they all pay differently, have different pay schedules. It is also typical for them pay in US Dollars, regardless of where you are in the world.
There are some that will pay you in your own currency, but don't be surprised if you find it to be US dollars.
There are also payment gateways, such as PayPal that will convert it into your own currency.
Depending on the affiliate program, you could receive payment via:
Cheque Payment
PayPal
Bank Transfer
Payoneer
Cryptocurrency
As an example, Amazon associates offers the option of Amazon gift cards or bank transfer. Or Wealthy Affiliate (Which I am a member) pays primarily through Paypal, but there is the option of Cheque payments or if you are earning enough they will do a bank transfer.
Affiliate Programs would shoot themselves in the foot if they made it difficult to pay affiliates… Would you promote a company that made it difficult for you to receive your money?
What's The Opportunity With Affiliate Marketing?
The opportunity with Affiliate Marketing really has no limit!!
The number of people who are buying online is growing by the day.
But when people buy online it is so different to when they go to a store.
If you go to a store you get to see the product, feel the product and check it out.  Online, people are resorting to researching reviews of products.
What did other buyers think, is there an in-depth review of the product online??  That is your opportunity, regardless of the niche you pick.
If you know a lot about digital cameras and could share your knowledge and experience of how to use cameras, which would be a great camera for a starter and the prospective buyer gets a great amount of information from you and they trust you through what you write.
There is your opportunity to earn commissions. 
However, do not just focus on selling to people.  It is the one thing that will actually get in the way of you making any sales.
Think of it this way, if I had already made my decision to buy a particular product – why would I be searching for a blog with some information on that product…?
I wouldn't, I am searching online because I am looking for some help with my purchasing decisions:
What products are there?
Which particular product is the best?
Why is that particular product the best?
Is it right for me personally?
You need to help people with their questions, before you lead them to the right product for them.  It is by far, the best strategy for affiliate marketers.
My biggest piece of advice for wannabe Affiliate Marketers is help the reader, do not sell to them.
Write Product Reviews, How to Guides, Share Your Experiences With the Audience and you will have yourself the foundations of a great affiliate marketing business.
If you just put a load of affiliate links on your website and sold things to them too hard, they will switch off very easily and you will get impeded by the search engines (Google) as they don't like to see a website full of affiliate links without helpful information.
Does Affiliate Marketing Really Work…?
This is where I just want to clarify a few things you might have heard about when doing some research into Affiliate Marketing.
Does it really work…?  Yes is the short answer.
However, there are many that state it doesn't work and that is normally because of their expectations.
There is no magic formula that will make affiliate marketing work overnight.  Regardless of what some crappy products tell you.
This is an online business model that requires you to work hard and will not earn you a return on that work straightaway.
I do not want to sugar coat it, you will not be earning money within a couple of weeks with affiliate marketing.
But, these gurus want to sell you products that claim to do the work for you and guess what?  They don't work.  All they do is get that "guru" some more money in his pocket and that is all he cares about.
Affiliate Marketing is awesome, but it is NOT:
A Get-Rich-Scheme
A Pyramid or MLM Scheme
What Affiliate Marketing Requires:
(A Lot of) Time to Learn
(A Lot of) Time to Invest into your Business
Hard Work (and more Hard Work)
If you feel that you cannot wait for this to work, then affiliate marketing is probably not for you.
But if you want to invest into your future and think back in a couple of years, this was such a great decision (like we do).
Then Affiliate Marketing can be a great business plan towards working from home and  working towards financial freedom.
With the Right Mindset, Affiliate Marketing Definitely Does Work!
If you want to get some expert help and support with your affiliate marketing business plan, then carry on reading!
Where Can You Get The Best Training, & Start For Your Business?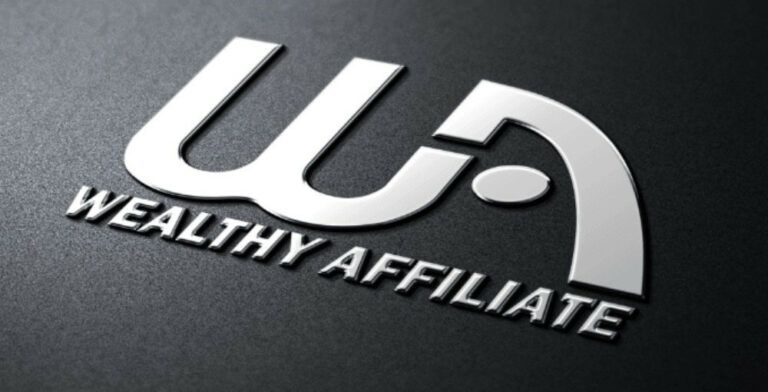 If you think you have the patience, and belief that you can make affiliate marketing a success, I would advise you start researching into the best training platforms there are out there to teach you affiliate marketing.
My personal favourite is Wealthy Affiliate.   Thanks to their training, tools, and support we've been able to Create a 4-Figure Monthly Passive Income Stream from Affiliate Marketing. 
It wasn't easy, it took a lot of time and effort.  But we wouldn't be where we are today, without their support.
The best thing about them is their honesty and transparency.  There are too many programs out there claiming to help you get rich, and they all end up being scams or not worth your money.
But with Wealthy Affiliate, you'll find a supportive hand whenever you need it, and a community of like-minded entrepreneurs all eager to provide advice too.
Their step-by-step training guide is designed to take anyone (regardless of your technical skills, or lack of) through how to choose your niche, build your own website, and start helping others with your content.
If you're serious about getting started with Affiliate Marketing, you'll find no better training platform out there.
What's even better, is that you can try them for free (no credit card is required).  Their free starter membership will take you through ten lessons.  By the end of those lessons, you will know if affiliate marketing is the right choice and direction for you.
If you would like to learn more about this amazing training platform, then here's a link to our full review. 
Affiliate Marketing is honestly the best way to make money online, and thanks to Wealthy Affiliate, we are well on our way to achieving our goal!!
Conclusion
There you have it, the basics of how does affiliate marketing work.  Hopefully, you've found our guide useful?  If you have, let us know in the comments. Or, if you still have some unanswered questions, please write them in the comments section below too.
Before you go, you might find our Affiliate Marketing blueprint guide useful, fill in the form below and make sure you get your copy…
Want to Make Money Online?
Get our Affiliate Marketing BluePrint to Success Guide to Making Money Online
If You're Serious About Wanting To Make Money, You Need This Guide…