Welcome to our AVON review!
I think everyone already knows the name AVON, as it's been around for a really long time.  But we wanted to answer the questions that surround AVON, like is AVON an MLM company and can you still make money selling AVON?
First off, it's great to see that you're doing your research before buying into any "seemingly good" product.
That is how you avoid scams and find only legitimate ways to make money online!
To be completely transparent with you, we're not associated with AVON in any form.  We're not here to pitch or sell you anything.
Instead, I want to show you how AVON is an MLM and what that entails, and whether or not the business opportunity is still relevant in today's world…
AVON Review Summary
Product Name: AVON
Founder: David McConnell, in 1886
Product Type: Cosmetics, Skincare, Personal Care MLM company
Price: $10 Signup Fee Currently Free to join + Starter Kit ($25, $50 or $10) + $40 – $200 Monthly Sales Quota to Remain Active
Best For: People that are capable of selling and recruiting within the niche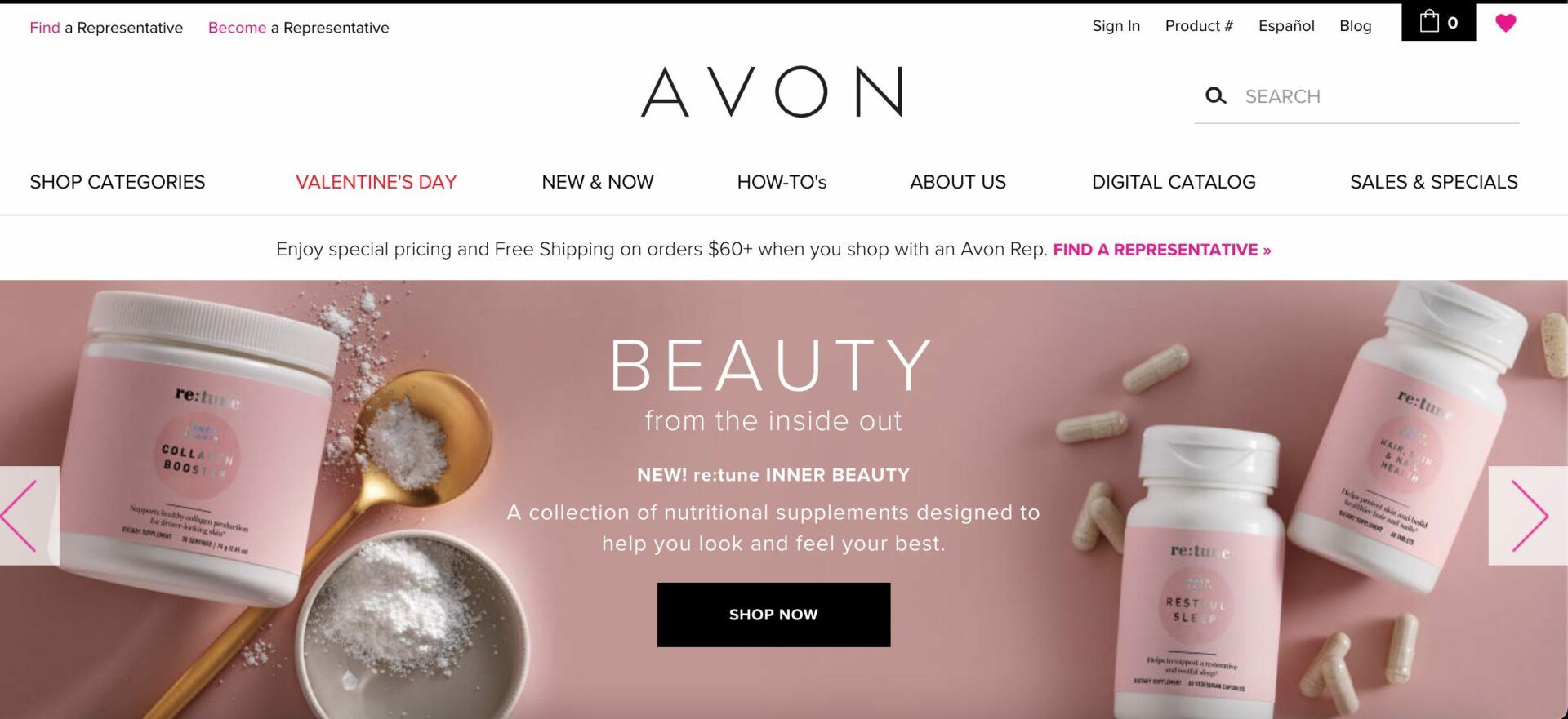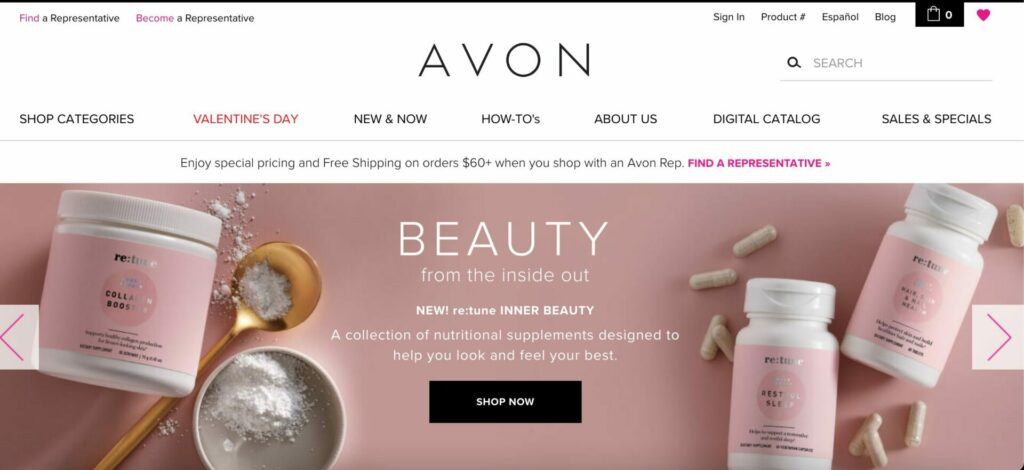 Summary: AVON is a company that most of us have heard about, it's one of the longest running MLM companies out there, second only to Amway.  They are known for selling affordable makeup products. They have members across the world, many of whom have taken up the business opportunity they offer. 
However, there have been some issues with external companies buying AVON, that has led to some friction along the way.  The biggest issue is that the majority of AVON representatives are losing money because of the monthly sales quota, just to remain active.  If you cannot sell enough products, you're going to need to buy them yourself.
Combine that to their level requirements, there are big issues to address if you were to make money with this business model…
Rating: 35/100
Recommended? No
AVON or AVON Product Inc. is one that many have heard of, but not everyone realises that it's actually an MLM or Multi-Level Marketing company.  It primarily sells beauty and makeup products within the Personal Care niche.
Their market size and sales make them the second largest MLM company in the word, and is only second to Amway.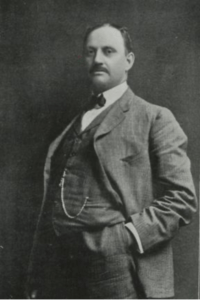 AVON was founded back in 1886 by David McConnell, he started out by selling his first product, which was a perfume, door-to-door.
That might not surprise you, considering that is their primary method even now.
David went on to partner with Alexander Henderson, and they named the company as the California Perfume Company in 1894. It was only in 1932 that they changed the name to AVON.
However, they did start getting into trouble after the company was bought by Cerebus in 2015. Short story is they ran AVON into the ground.
Cerebus focuses more on the bottom line and made some changes that had a detrimental effect on the AVON representatives.
After that, AVON was bought by LG in 2019.  This has again brought a lot of changes and instability for the company, but many representatives do seem hopeful with this arrangement (although, they kind of have too…).
As of January 2020, AVON Products Inc. is now a part of Natura & Co Holding SA.
Our AVON review is going to take a look at the up-to-date information and changes, with the new pricing points and compensation plan.
You can watch this two-minute promotional video to see what AVON has to offer…
Sounds like you could become your own boss, right?
Well, not everyone, this is just a sales video that makes everyone think they would be successful.
Now, we've revealed to that AVON is in fact an MLM company, you might now be wondering if AVON could be a pyramid scheme… let's get into that now…
Is AVON a Pyramid Scheme?
One of the key elements you should look for with any MLM is whether they have products or not, for you to sell.  So, AVON has a huge range of makeup products, so I think it's safe to say that AVON isn't a Pyramid Scheme.
This means it's possible for AVON reps to make money from just selling their products to people.
However…
like any other MLM, the only way to make good and decent money is by recruiting a huge team around you, which makes AVON (and many other MLM's) more like a Pyramid Scheme in disguise…
To understand this better, let's learn why…
What's A Pyramid Scheme?
A pyramid scheme is a company that promises payment to members based on recruiting others into the company, rather than selling a product or service.
Pyramid schemes are completely illegal in the majority of countries, as they become unsustainable, as you can see in this image from Wikipedia…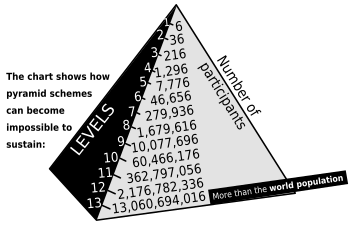 This image actually shows that if every member of a pyramid scheme went and recruited 6 people each, there wouldn't be enough people on the planet to go beyond the 13th level… But to make money, you need to recruit a whole lot more than 6 people to make decent money.
So, with regards to AVON, as they have products for you to sell, we can safely say it's not a pyramid scheme.  And there is technically no need to recruit people.  But something you have to consider with AVON is the monthly sales quota…
Basically, this means that you have to sell so many products each month to remain qualified, if you don't hit that target (which will be extremely hard when you first get started), you will be expected to buy the products yourself.
The only way you can guarantee that you don't need to keep paying this each month is by recruiting a "downline".
When you also factor in the really low commission rate at AVON, the only way to make good money is by building a team.  This will earn you bonuses from their sales.
The 5-minute video below describes this a little better…
This need to recruit a team, and usually a huge team to make this a worthwhile venture, is why we think that most MLM's could be described as an "Pyramid Scheme in Disguise"…
Then, there is the hard facts about the success rate…
At the end of the day, this isn't just at AVON.  In fact, the success rate is really, really low.
Did you know that between 73% and 99% of all MLM representatives end up losing money?
All MLM companies are supposed to release an income disclosure statement.  This document gives you the lowdown on how their representatives get on.  But AVON doesn't publish one, so this is a huge red flag.  It kind of makes me wonder if any of their reps are actually making any money?
They do publish an annual report, which shows some interesting (and disturbing) conclusions about the success rate of the reps, or rather, the lack of success…  We'll show you that information later.
But, it makes me think that AVON reps follow the same model as most MLM's.  There are a very select few at the top making good money, with everyone else struggling to make sales and ending up in debt…
AVON offers a range of makeup, beauty and personal care products.
They also offer an opportunity for you to sell these products, and earn a commission in the process.
The AVON representatives have used several techniques, including door-to-door, or even hosting AVON parties, or sharing products with other moms on the school run.   A lot of MLM's have moved over to using social media to social share… This might have been the way you first learned about the business opportunity with AVON?
In theory, the method is supposed to benefit both the company and the reps, as it saves the company spending a lot of money on advertising and marketing their products, and it means everyday people can make money…
We'll get into the details when we explore their compensation plan, etc.  
Let's first take a look at the products on offer at AVON…
Before jumping into any MLM opportunity, you first need to understand the product range they offer, is it any good, and how does it compare to others on the market.
There is one thing that Avon does do well, and that is the number of products they offer.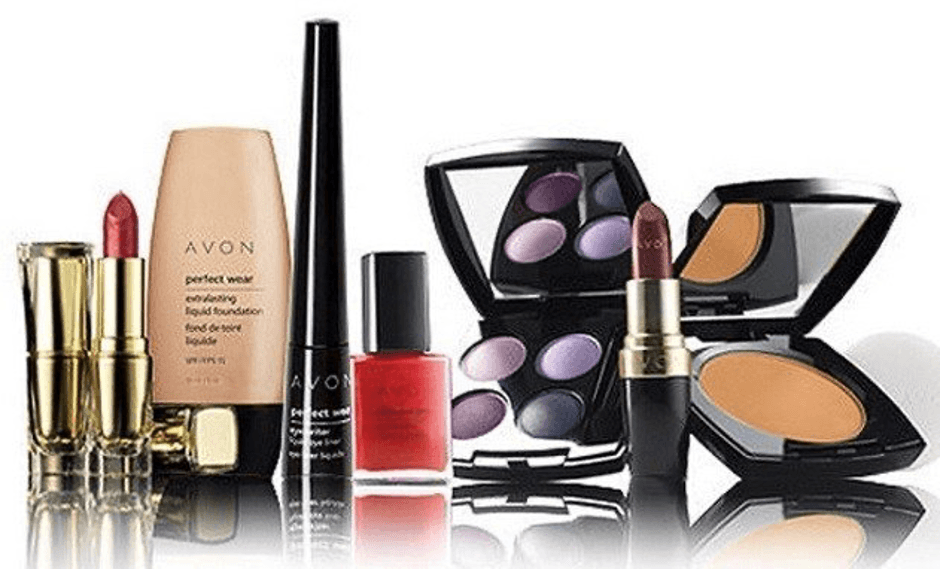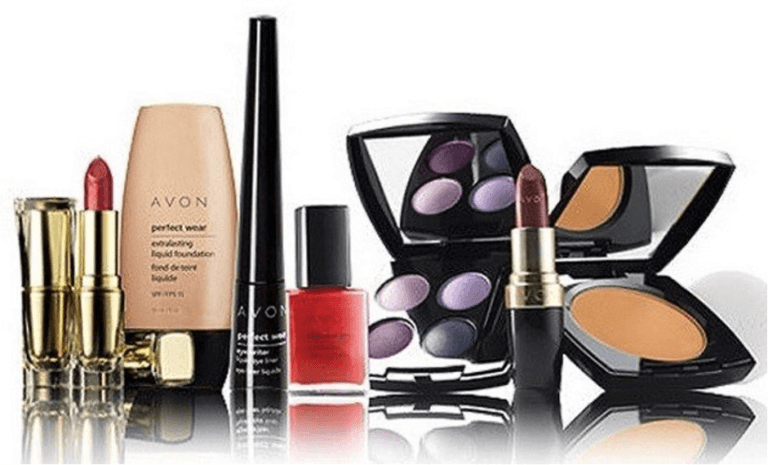 They have a wide range of products in several different categories, including:
Makup
Skincare
Bath & Body
Fragrance
Jewelry
Wellness
Men
There are too many products to go through them in detail, but if you want to check out their entire range, you can visit their online shop…
The thing is… The personal care, makeup, skincare niche, whatever way you want to describe it is heavily saturated and competitive.
Just within the MLM world, there are many different companies all trying to compete with you, all trying to sell very similar products.  Examples include, Amway, Farmasi, BELLAME, Younique, and BeautyCounter.
So, what makes AVON stand out from all these other MLM companies then?
AVON's Flagship Product…
Well, AVON doesn't really have a flagship product, purely because they offer so many different products.
Although, the one product they sell that does tend to grab the most attention would be their lipstick range.

Some of the benefits of their lipstick are:
Formulated with Shea Butter, Omega-6, Sunflower Seed Oil, and Vitamin E
Conditions and Moisturises Lips
Designed for Every Skin Tone
Full Coverage with True Colour Technology
Parben-Free, Sulphate-Free, Talc-Free
If I'm honest, I have no idea what all that means, but hopefully you ladies out there will see the benefits from those features.
But with some research we can understand whether people think the products work or not…
Does The Product Work?
I think that this is a subjective matter.  Some people report that the products are of a great quality, and then there are others reporting their products are not that great.
I think the bigger issue for me when doing some research is that most people had complaints about AVON, and not necessarily their products.
For example, the TrustPilot App for the UK side of AVON only gave them a 2 out of 5 rating.  A lot of the complaints had a similar vein to this one…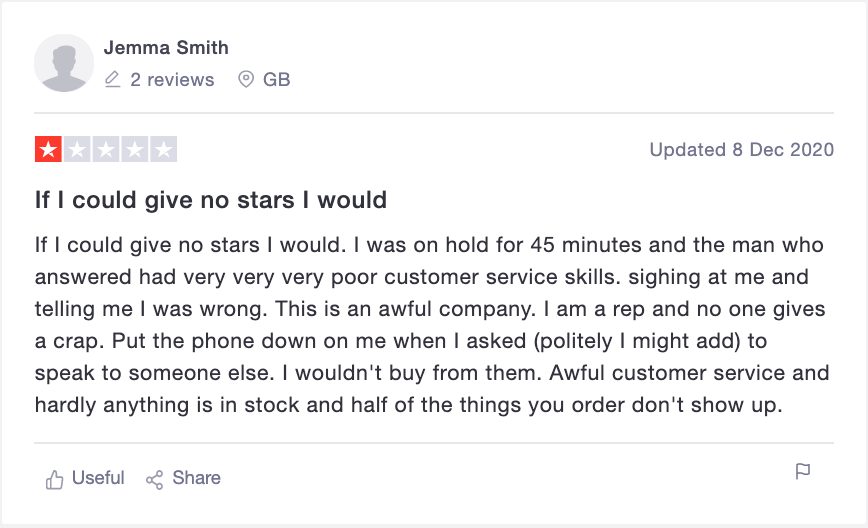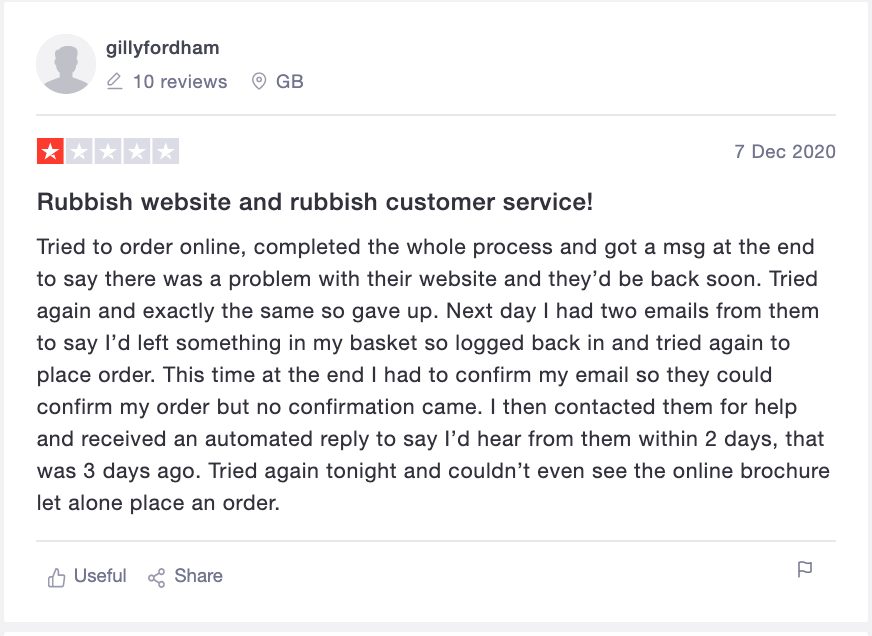 As far as their products are concerned, I think they are very similar to all the other companies, and again it will depend on whether they work for you or not.  But this is something to consider, as it naturally means not everyone will find AVON makeup, etc. will be right for them.
Haven't Made Your First $1 Yet?
Studies have shown that more than 70% of the people who want to make money online have not made their first dollar yet. So, you're not alone!
How To Make Money with AVON?
There are two ways to earn money with the AVON business opportunity:
Sell the products and earn a commission.  You can start off with 10% commissions and move up to 50% commissions
Recruit people into your "downline" and earn bonuses or leadership commissions from any sales they make
So, different to a pyramid scheme, you don't actually earn income for recruiting people, you earn money from helping them make sales.
Getting Started with AVON...
It usually costs $10 to join as an AVON affiliate, although reports are that it's currently free to sign up.  Although, I found the link to join at the moment isn't working.  Although, that might just be a temporary thing.
Now, whether it's free to $10 its the lowest sign up to an MLM we've seen.  But, the reality is that you'll need to purchase your own brochures, marketing materials, sample products, etc.
Then you can buy one of these starter kits: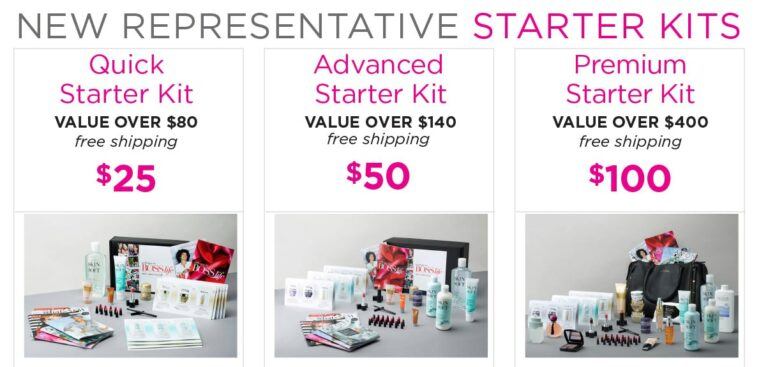 Quick Starter Kit – $25, with products worth $80
Advanced Starter Kit – $50, with products worth $140
Premium Starter Kit – $100, with products worth $400
Compared to many other MLM's, these prices don't seem so bad… however, as we've already said, there are other costs that you'll need to budget for each month…
AVON Monthly Costs
Depending on your affiliate rank, you'll have a specific sales quota to reach each month.  This is in order to remain active, and be eligible for commissions for any sales you do make.
This starts at $50, and goes up to $200 a month, dependent on your rank.
If you're unable to hit that sales target from your customer sales, you will need to meet the shortfall.  So, if you don't make any sales, then you will need to buy $50 worth of products. If you don't, your account will be suspended.
Let's be realistic, you're very unlikely to hit this monthly quota consistently in your first year, if ever. and that means you will need to budget for spending at least $50 on products every month, before you even factor in buying more marketing material.  Or, if AVON update their brochures and you need to buy the new catalogs.
Realistically, your first years spend will be a minimum of:
$25 – $100 (starter kit)
12 x $50 (products for yourself)
This is before you even factor in other costs like an email autoresponder, your own website (the duplicated one they give you will not cut the mustard), paid social media marketing and packaging supplies.
If you do manage to sell $50 worth of products a month, then that will help, and you won't be expected to buy products then.  But very few people know this before they sign up, and that makes sense when you understand the low success rate of MLM, as people don't appreciate all the hidden costs.
Don't worry if you have already looked at the compensation plan and thought that it looked too complicated, it's something that every MLM does.  They make their compensation plan so complicated, your head hurts when looking at it.
We're going to try and make it as simple as we can…
There are 7 ways for you to make money with the AVON compensation plan.  These are:
Retail Commission (20% – 50% commissions)
Qualified New Recruit ($20 bonus if they spend $150 in their first two months)
Sponsoring (3% bonus on new recruit sales)
Promotion (These revolve around climbing the ranks)
Mentor (again, as you climb the ranks)
Generation Bonus (a bonus of 70% of your teams sales)
Leader Bonus (bonus on the leaders sales in your downline)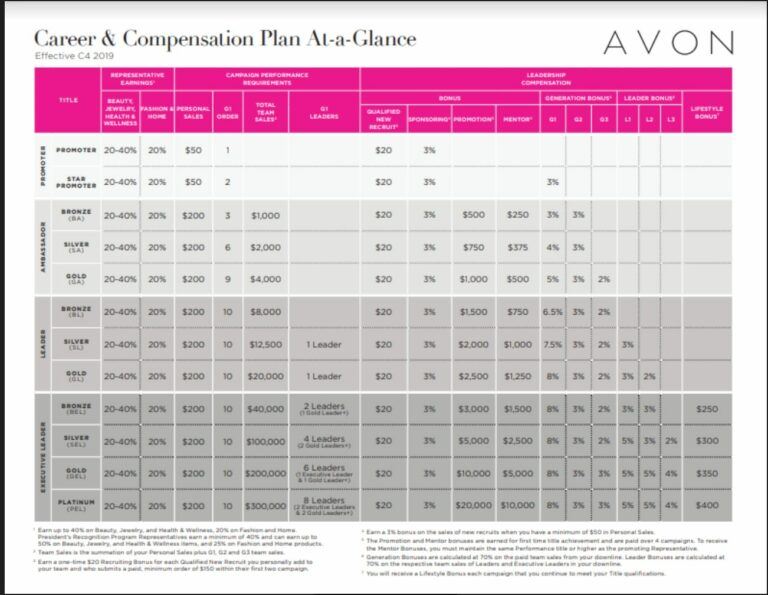 I know, the table doesn't really make sense.  It doesn't really need to, the main things you need to know is that out of the 7 ways we've just described as ways to make money, 6 of them are all revolved around recruitment.
If you want to know a little more about their compensation plan (and get a really good insight into what AVON reps do, check out this video…
AVON Rep Compensation Plan Video Summary
I get that it's a long video, so here's the key stuff that you need to know from it…
It's been hard for AVON reps to make money recently, with the changes and big companies interfering hasn't helped there.
AVON is considering "increasing the price, so reps can make more commissions"
She has 300 reps in here team (that shows how much recruitment she has done)
She still only sells around $30,000 of products a year.  That means they earn 40% commissions or less, and that is less than $12,000 profit a year from sales, even though they are highly experienced AVON representatives!
I know they will be earning bonuses from their teams sales, etc.  But that is the point, it is extremely difficult to make good money just by selling AVON products, leaving you the only option as to recruit a huge team.  Which makes AVON a pyramid scheme in disguise…
P.S. This program enabled us to Create a 4-Figure Monthly Passive Income Stream. It's Free to Get Started and costs only $49/month to go full-time!
No, I don't think that AVON is a scam.  Many people will describe anything that didn't work for them as a scam.  So, as 99% of people lost money with an MLM business opportunity, they will automatically describe it as a scam.
That isn't always the case, but there are problems on both sides.  The MLM's aren't transparent enough with potential new members, and a lot of new/potential distributors don't do enough research before jumping in with both feet.
There have also been examples where people are so desperate to recruit, they lie to their friends and family just to get someone to join…
Bottom line, AVON sells legitimate products and they pay their representatives exactly like they say they do…
The better question would be…
"Is AVON the right option for you?" & "Can You Make Money Selling Avon?"
Just to be completely transparent with you, I'm not a distributor of AVON, nor do I endorse AVON in any way.  I have researched the website, testimonials, and information available on the internet to get the details about what this program genuinely does.    I do this, as I have been caught out by a scam in the past, and am trying to help others avoid a similar fate…
Here's what we liked about AVON:
#1 It's Cheap To Get Started…
The majority of MLM opportunities in the health and wellness sector, expect you to spend hundreds of dollars on a starter kit.  But AVON is much cheaper than it's competitors like Younique.
You only pay a minimum fee to become an affiliate and from there, it's up to you on how much you spend on your first campaign.
#2 The Company Has a Proven History
When you think about the number of MLM companies that haven't made it past the 5 year mark, and they are heralded if they get to the ten-year mark, and here we have AVON that has been around for over 100 years.
AVON has been around a long time, and most people will have heard of the name, meaning that people will already know of the brand when you start chatting about it.  It also means that AVON isn't all of a sudden going to disappear…
#3 Affordable Products
One thing that makes AVON stand apart from all of the other MLMs is when you consider the price tag their products have.  They are decent products for a reasonable amount of money.  There are other MLM products that makes ridiculous claims about their products, and then slap a huge price tag on them.
AVON is affordable, and is designed for the masses and not only those that have loads of cash to spend.
The only thing I would say about this, though and it's understandable is that AVON is considering raising it's prices.  But still, even a small increase would make them competitive, and still a lot cheaper than those other MLM's…
What We Didn't Like About AVON
Here's what we didn't like about AVON:
#1 No Income Disclosure Statement!
I found it highly troublesome that an MLM as huge as AVON is, to not have an Income Disclosure Statement.  This is a red flag and would usually mean that there are things that the company doesn't want you to know.  It also tends to back up the 99% of people lose money argument.
The only thing we have to go on is their annual statement.  But that is a lot of information that doesn't really give us the information we need…
But, we can do some math and it shows that not many of their distributors are actually earning any money, and it's been like that for a while…
#2 Members Are Losing Money
As of December 2019 (latest info we could get) they have 5 million representatives.  With AVON turning over $4,763,200,000.  If you were to assume, they were all achieving a 50% commission rate (which isn't the case), but let's say they do.
This means that each representative would be earning an average of 952.64!
This is down from 2018, which worked out to $1,114.26…
That is before you even factor in that not every representative will be earning money, and the expenses that the reps incur as part of the role…


When we factor in the SG&A Expenses, it shows that the average income from that too.
2,627,500,000 / 5,000,000 = $525.50
If you combine that two figures together, you can work out that the average income for an AVON representative is $1,478.14 a year!
Or, $123.18 per month!!
But that isn't even the true figure for every rep.  Some of them will be earning a million dollars a year (the top 1%) whilst the other 99% of people are struggling to meet their sales quotas and even paying bills.  This isn't helped by the hidden monthly costs…
#3 Hidden Monthly Costs
Like most MLM sales pitches, they don't reveal everything to you until it's too late.  But there is the fact that you will need to hit a specific sales target every month, which is dependent on your current rank.  It starts at $50, which doesn't sound that high. 
When you factor in that it isn't an easy business model, and only a select few will make a running start and taking orders straightaway.
But the problem comes when you don't have orders coming in, as you will be expected to buy the products until you do.
If you go with a realistic timescale to establish a business, which is 12 months, you will need to budget for spending $600 on products during that time…  That is before you consider your expenses on marketing, training, staging home parties, etc.
#4 Is AVON a Pyramid Scheme in Disguise…
I think we've already established AVON is definitely not an outright pyramid scheme… But the verdict is still out on whether AVON could be a pyramid scheme in disguise…
There is no getting away from the fact that to earn decent recurring income, you're going to need to build up a team under you, that is capable of selling the products.
There are bonuses for recruiting, and then incentives to training your team effectively to sell.
This all points to a pyramid scheme in disguise…If you don't recruit, you're going to find it very hard to earn a decent income from selling AVON products.
#4 AVON Lawsuits & Ownership Changes
Back in 2014, the SEC issued a statement saying that AVON was violating Foreign Corrupt Practices by bribing officials there…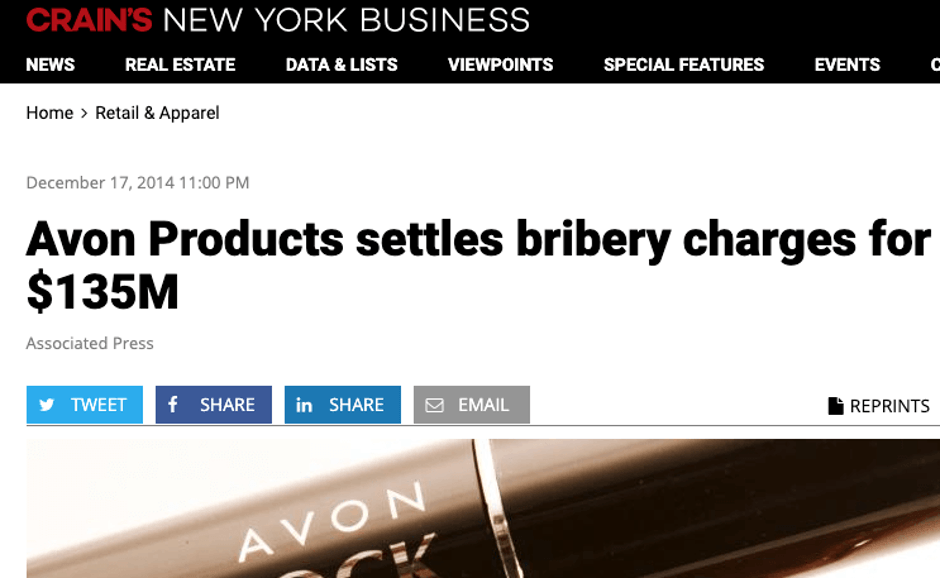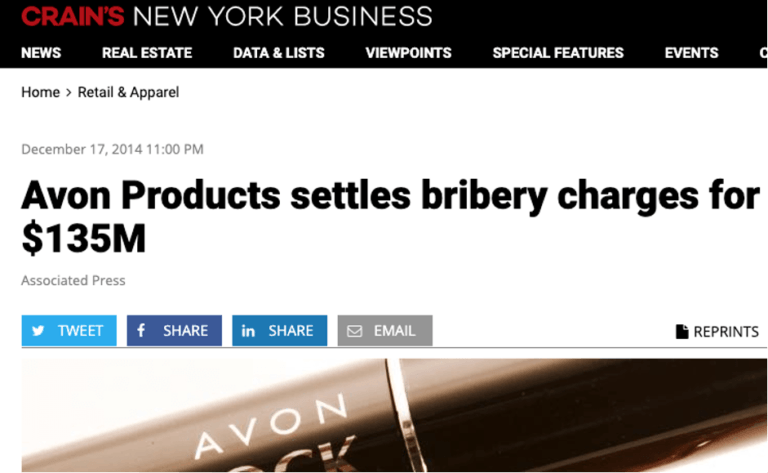 Then there is the fact that the company has gone through three separate ownership changes.
Whilst it might not impact the income potential of a budding representative.  All of these issues, and changes may impact them on a variety of different levels.
Lawsuits like this, are never a good thing…
Haven't Made Your First $1 Yet?
Studies have shown that more than 70% of the people who want to make money online have not made their first dollar yet. So, you're not alone!
My AVON Review - Final Conclusion
AVON is definitely not a scam, it's a legitimate MLM company that has a long history, with over 100 years in operation.
But we set out to explore whether or not you could make money with the AVON business opportunity, and that is where AVON disappoints.
The only way you have to make a decent income from AVON is through recruitment, and I mean by recruiting a ton of people.  When you think back to the video from the AVON rep, she's recruited a team of 300 reps under her.  You'll need to do something like that to have a chance of making this a good business opportunity.
But the math just shows that many of their reps are losing money, with a select few making a good go of it.  That is why I wouldn't recommend it, unless you are already good at sales and recruiting.
I'm not a fan of MLM, not because it's illegal or not profitable, but because of all the restrictions and the expensive costs involved.
Instead, Affiliate Marketing is our top recommended business model for anyone looking to make money online.
The reasons are simple…
You can promote anything you want and aren't restricted to only promote products from one MLM company
You don't have to recruit anyone to make money
You never need to sell to your friends and family
It's Free to get started
In fact, with affiliate marketing we've been able to Create a 4-Figure Monthly Passive Income Stream.  If you want to learn more, click here.
Thanks for checking out our AVON review!  If you have any questions or comments to add, then please write them in the comments section below. 😉