Welcome to our World Wide Group Review!
Has someone approached you about an amazing business opportunity as a World Wide Group distributor?  
Or, maybe you've heard of it, and are wondering Is World Wide Group a Scam, or even a pyramid scheme?
Before you even consider whether or not you should join, make sure to read our full in-depth review that will help you get all the details you need to know about World Wide Group, and their business opportunity.
First off, it's great to see that you're doing your research before buying into any "seemingly good" product.
That is how you avoid scams and find only legitimate ways to make money online!
To be completely transparent with you, we're not associated with World Wide Group in any form.  We're not here to pitch or sell you anything.
Instead, we want to show you what this company is about, all the pros and cons, and everything else, so that you can make an informed decision about whether or not it's the right move for you…
World Wide Group Review Summary
Product Name: World Wide Group (formerly World Wide Dreambuilders)
Founder: Ron Puryear & Georgia Lee, in 1978
Product Type: Amway MLM Support
Price: $144.90/month +$64 for Amway registration + $99 for starter pack
Best For: Those interested in promoting Amway products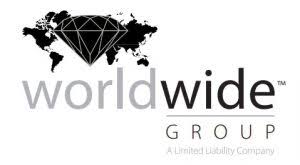 Pros
Amway has Wide Range of Products
Helps People with Amway IBO opportunity
Training & Online Education/Support
Cons
Amway has Expensive Products
Hidden Monthly Costs/Expenses
Amway Distributors Have Bad Reputation
Amway Lawsuits
Success Rate is Really Low
Pyramid Scheme in Disguise?
Summary: World Wide Group is the rebranded version of World Wide Dreambuilders. It's a company that helps Amway distributors "make more money" from their Amway business.
The platform offers training and support to help distributors make more sales, and recruit more people.  However, this comes at an additional cost of $144.90 a month, before you add any other costs. 
The problem lies with the fact that the only way to make decent money will be to do heavy recruitment, which makes this a possible pyramid scheme in disguise…  Add to that the fact that 99% of MLM distributors lose money, I think this is something I wouldn't recommend…
Rating: 25/100
Recommended? No!
World Wide Group
$144.90/month + $64 Amway registration + $99 for starter pack
Pros
Amway has Wide Range of Products
Helps People with Amway IBO opportunity
Training & Online Education/Support
Cons
Amway has Expensive & Overpriced Products
Hidden Monthly Costs/Expenses
Amway Distributors Have Bad Reputation
Amway Lawsuits
Really Low Success Rate, Pyramid Scheme in Disguise