Welcome to our Modere Review!
I am guessing that someone has just introduced to you an amazing product by Modere, and they might have even told you that there is a really good business opportunity for you to make money with the company too?
Since they market the business a lot on social media, you may have even seen an ad or two on Facebook or Twitter and are wondering if it is the real deal or are asking yourself "Is Modere a Scam?".
Let's start by congratulating you on doing your research before buying into anything online or appears to be a good product.
It is the best way to avoid scams and find only legitimate ways to make money online!
To be really clear, we are not associated with Modere in any way, we are not here to promote their products or the business to you.
We review these business opportunities to give you an unbiased opinion on whether we believe they live up to the hype, or if indeed they are a scam in disguise.
Modere does take a different route with regards to the traditional MLM business model, but does that mean it really works?
We will answer all of your questions, including whether or not they are a scam, does that different take actually produce the results they promise you and ultimately whether it is a worthwhile venture for you to make money…
Let's get into it with a quick product overview first!
Modere Review Summary
Product Name: Modere
Founder: Robert Conlee
Product Type: Health and Wellness MLM company
Price: $29.95 + $399 to start
Best For: Those who are good at networking and recruiting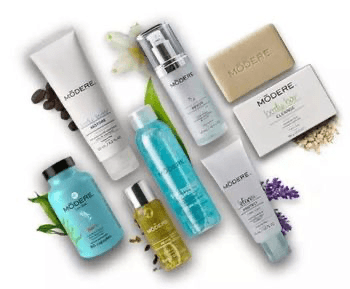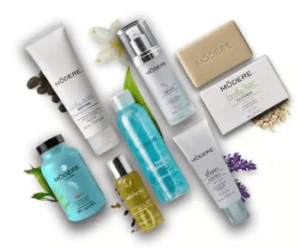 Pros
Not relying solely on face to face sales
Eco-friendly products and business
BBB accredited
Cons
 Exorbitant prices
Saturated & competitive market
No scientific proof about product quality
Huge focus on recruitment
Low success rate
Summary: Modere is actually an MLM with a lot of history, although not all of it is good, but it went through a rebranding in 2015 to become the business it is today to lose some of the controversies that it had, but has not entirely done a good job with it.  After this rebranding they changed the way they operated and removed the "forced autoship" on its distributors.
It operates an MLM or Multi-Level Marketing business within the health and wellness industry, it has also taken a slightly different route to traditional MLM's to stay up-to-date with today's trends and there is an emphasis on using social media to promote products or the business opportunity.
But it still has a huge focus on recruiting which brings with it the usual difficulties of an MLM.  MLM's have a really low success rate and I do not see how Modere or any other MLM will ever change this.  With this huge focus on recruitment, it shows that whilst the company went through a rebrand, it still hasn't made it any better for its distributors and the majority of them are not making money.
Rating: 30/100
Recommended? No