Welcome to our Auto Profit System Review!
Have you been checking out reviews for the Auto Profit System and want to know whether it is a sound investment…? Then I will definitely try to help you come out with an honest verdict of this program.
The reason I say this is down to sheer number of positive reviews that are flooding the searches for this program.  According to some reviewers, this Auto Profit System has no flaws and is the perfect product.  Yeah, I kind of thought "is it too good to be true…?" This is why I wanted to investigate the claims and check it out myself.
First off, it's great to see that you're doing your research before buying into any "seemingly good" product.
That is how you avoid scams and find only legitimate ways to make money online!
To be completely transparent with you, we're not associated with the Auto Profit System in any form.  We're not here to pitch or sell you anything.
Below you will find an objective review of the Auto Profit System and whether it is worth your money…
Auto Profit System Review Summary
Product Name: Auto Profit System
Founder: Craig Crawford, Tom Yevsikov
Product Type: Software + Training Course
Price: $67 + $37 + $47 + $67 (All are One-time offer)
Best For: People struggling with list building, Email marketing and affiliate marketing (For people who have some experience)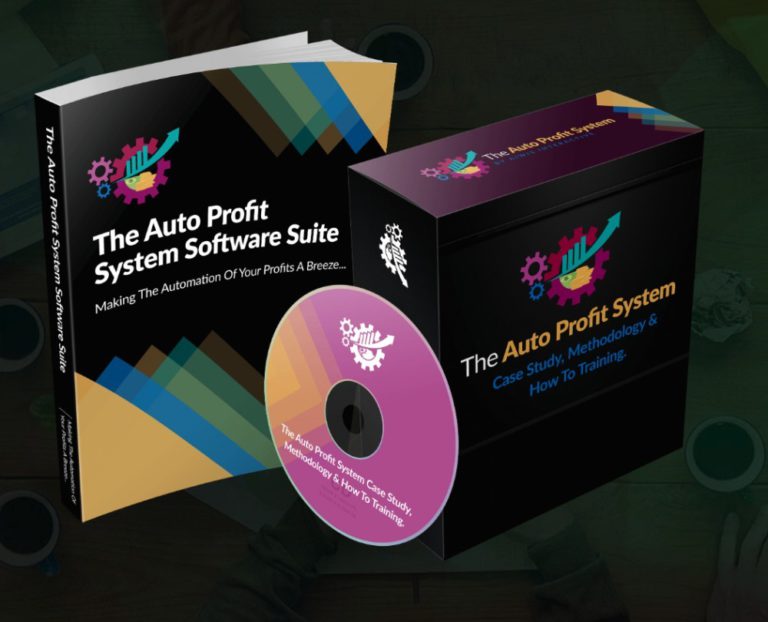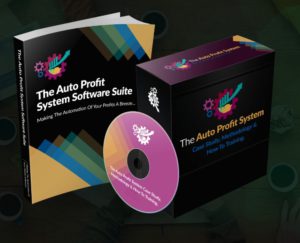 Summary: The Auto Profit System is a software (and training) that aims to help affiliate marketers increase their conversion rates.  They'll teach you how to convert "freebie seekers" into "buying customers".  The one downside to this product is the lack of a step-by-step training to help complete beginners get started with affiliate marketing.  So, this is really only for more experience marketers.
Rating: 85/100
Recommended? Yes (for people with more experience with Internet Marketing
What is Auto Profit System?
The Auto Profit System was created by a couple of guys called Craig Crawford and Tom Yevsikov.  Both of them are experience in Internet Marketing and have put together this program.
Above is the sales video for the Auto Profit System from their sales page.  The Auto Profit System allows you to build simple, but high converting opt-in pages and thank you pages helping to lead your customers to your affiliate offers.
This is based on the simple premise of getting the right 'targeted traffic' to reach a landing page or website and wanting to sign up for the affiliate offer.
But it is actually quite hard to get the right traffic that is ready to make a purchasing decision.
The issues tend to sit with the transition from a free offer to your affiliate sales pitch.
The Auto Profit System aims to help with your sales tactics and information to help double or triple your sales.
Who Would Benefit from Auto Profit System?
On first glance, this might seem like a program that any affiliate marketer would benefit from and to a degree that could be the case.  But I would personally state that my recommendation would be is that this product is for an Affiliate Marketer who already knows what they are doing and are looking for avenues to convert their existing traffic and looking to expand on that with Paid Ads.
Whilst this program states you can do this from free traffic sources, looking a little deeper it is based mainly on Paid Ads via Solo Ads.
Personally, if you are still dipping your toe into Affiliate Marketing, I would not recommend this program yet.  
Learn how to gain organic traffic first with a program like Wealthy Affiliate and come back to programs like this when you are earning money from Affiliate Marketing.
This is definitely a program for Affiliate Marketers looking to take the next step in their sales funnels.
How Does Auto Profit System Work?
The video above shows that APS focuses on three main steps:
  Build – Building a 2-page system.  This is done with their APS Page Builder
  Drive – Driving traffic to your landing pages using the methods that APS teaches
  Automate – Make this how process automated to keep generating profits.
To keep this whole process going, you need to drive traffic to your sales funnels.  APS focuses on driving that traffic using Solo Ads to your landing pages by offering a Free giveaway.
If you are not too sure what a Solo Ad is, let's break that down briefly.  A Solo Ad is when you pay someone with a list of subscribers to send your promotional email to their subscribers and hope they go to your landing page.
When they opt-in to your Free Gift, you will then lead them to the second page where you will tell them what the Free Gift is.
But throughout all of this you will also be doing something called "Pre-Selling". Making it a smooth transition to your affiliate offer so that you can convert those looking for a freebie into buying customers.
Check out the video below, this is a demo of how the system works.
Resources That Are Provided by APS
Below is the list of resources that APS gives you when you sign up:
APS Page Builder with Templates and Free Hosting
1-Click WordPress Import Plugin.  You can add their system to your WP website
Free & Paid Traffic Methods
A number of Bonuses
14-Day Money Back Guarantee comes with the software.
They also make some bold claims about their software, let's check out whether they are realistic…
Bold Claim One – Start making $2,616 per week with 100% free traffic…
This is possible in some instances, but no realistic in the case of APS as their sole focus is on Solo Ads which require you to have a budget for paid traffic, not free traffic.
Bold Claim Two – No Budget and No Hosting Required…
You don't have to pay for hosting as that is included with the package, but you need a budget for the paid traffic.  Free traffic takes time to generate. This would depend on your current traffic levels.
Bold Claim Three – Get 100% Click-through Rate for your Affiliate Offer…
This is the boldest claim and is not entirely accurate.  But their promise is backed up because their system doesn't require any visitors to 'click through'.  AS your visitors will automatically be directed to your affiliate offer.  But I would also add, not everyone is going to be tempted by the free gift, and so they may not trigger this.
Haven't Made Your First $1 Yet?
Studies have shown that more than 70% of the people who want to make money online have not made their first dollar yet. So, you're not alone!
How Much Does Auto Profit System Cost?
The base package costs $27 and this is a one-off fee.  But just expect to see those upsells as soon as you sign up to appear.  Which could add an additional $151 to the overall price.  
I am not saying the software isn't worth the price and it could be a worthwhile cost to an experienced marketer looking to polish off their conversions, but it is something to consider when you are signing up, that you do not gain immediate access to everything they have to offer.
Let's cover off what is included in each:
Front End – the Auto Profit System ($67)
The APS Video Training and eBook
Rolodex
APS Page Builder
Connector Plugin for Use with WP websites
Bonus #1 – Video Element
Bonus #2 – Premade Videos
APS Elite Members Package ($37)
The APS Super Simple Squeeze Page Builder Software
10 templates and giveaways
The Auto Profit System Solo Ad Mastery Guide
The APS Follow-Up Email Sequence
The APS Captipic Suite ($47)
CaptiPic, Image Personalisation Tool for Emails and Websites
CapitPic is a s platform that allows you to personalise images for websites and emails for you to send out
Allows you to personalise your APS Pages to create a unique experience
The APS Reseller & DFY Campaign ($67)
Reseller License – Get 100% commissions for selling Auto Profit System to others
Done-for-You System to promote APS
30-day proven email follow-up series.
In the grand scale of things, these prices are not over the top for an affiliate marketer who is already earning money from their sales funnels and are looking to expand their traffic grabbing techniques.  But for a new affiliate marketer, I would not recommend this product yet.
P.S. This program helped us Create a 4-Figure Monthly Passive Income Stream.  It's Free to get started, and only costs $49/month to go full-time!  It includes training, tools, and support to get you started!!
What We Liked About Auto Profit System
Here's what we liked about the Auto Profit System:
#1 Easy to Use Page Builder
The APS page builder is really easy to use, and features drag and drop.  Even a beginner could have a page built within minutes.  Check out the demo video above to see it in action.
#2 It's a High Converting System
APS creates a smooth transition to help convert visitors into buyers.  It shows off the owner's experience and knowledge.
#3 One Time Fee
There are no recurring costs to this system.  You pay once and that is it.
#4 14-Day Money Back Guarantee
If you're not entirely satisfied with the product, you have 14 days to request your money back.
What We Didn't Like About Auto Profit System
Here's what we didn't like about the Auto Profit System:
#1 The Upsells
Whilst we haven't really touched on the upsells in this review, there are 3 that will arise as soon as you purchase the Auto Profit System.  Whilst this is a standard marketing campaign, I feel it is overdone a bit as it is the first thing, they present to you when you purchase the program.  I'll discuss these more when we talk about the cost of the software.
#2 Solo Ads are Expensive
A lot of their promises are based on you making money with 100% free traffic, but they solely focus on Solo Ads which is a paid traffic method.  You will need to negotiate with list owners to gain access to their lists, so you will need to have a budget for this to get the most out of the software.
Haven't Made Your First $1 Yet?
Studies have shown that more than 70% of the people who want to make money online have not made their first dollar yet. So, you're not alone!
My Auto Profit System Review
The sheer number of positive reviews aside, I think this could definitely help a more experienced internet or affiliate marketer polish off their campaigns and get more conversions for their affiliate offers.  The reason I say that is mainly down to the paid traffic route.  I know they state you can do this via free traffic routes but being realistic this platform thrives off the Solo Ads route and not the free traffic route.
I find the number of positive reviews a bit of a concern though.  How can any product get 5 out of 5?  And how can any review just state there are no concerns with a product?  That's just me, but I do thing this can definitely help those looking for such a product.
Be mindful of the upsells and only pay for what you want to use.
If you are a relatively new affiliate marketer thinking this might be a magic-button system, then I am sorry to disappoint but this product is based on true marketing methods and a solid traffic base is essential.  
If you still trying to find the right training platform for Affiliate Marketing that can lead to success, I suggest you read my No.1 Recommended Product Review. 
Thanks for checking out our Auto Profit System Review!  If you have any questions, or comments to add to our review, then please write them in the comments section below. 😉