Welcome to our CJ Affiliate Review!
With the changeover from Commission Junction to CJ Affiliate by Conversant, I can totally understand why you might be asking What is CJ Affiliate by Conversant About?
First off, it's great to see that you're doing your research before buying into any "seemingly good" product.
That is how you avoid scams and find only legitimate ways to make money online!
To be completely transparent with you, we're not associated with CJ Affiliate in any form.  We're not here to pitch or sell you anything.
Instead, I have taken the time to research this affiliate network and want to share with you what I found out about this established Affiliate Network.  I will also address all the bad press that has followed over from the change from Commission Junction too.
CJ Affiliate Review Summary
Product Name: CJ Affiliate
Founder: Conversant
Product Type: Affiliate Network
Price: Free to Join
Best For: Affiliate Marketers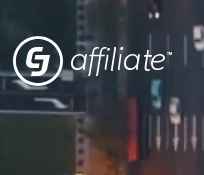 Pros
Wide Selection of Offers
Established Merchants
Performance Stats
Affiliate Banners
Individual Product Links
All Commissions Paid by CJ
Cons
Advertiser Application Process
Not Standardised
No PayPal Payment Option
Reputation for Closing "Inactive Accounts"
Temporary Advertiser Deactivation
Summary: CJ Affiliate by Conversant has made a lot of improvements to try and move away from the complaints that sat with its previous version, called Commission Junction.
It's a solid platform for Affiliate Marketers to start promoting some established brands.  There are a number of positives here, but it doesn't get away from all of the problems of the previous version.  For example, having to individual apply to each merchant, and them having the option to refuse you.  Then there is no PayPal payout option.
But all being said, CJ Affiliate is clearly not a scam and is a solid option for any affiliate marketer, who wants access to specific products on their marketplace.
Rating: 85/100
Recommended? Yes
If you were looking at CJ Affiliate, thinking it was a way of getting started with affiliate marketing, then you might find our #1 Recommended training a better option…
CJ Affiliate by Conversant is an affiliate marketplace.  Formerly known as Commission Junction, they have tried to start afresh to get away from all the bad press and bad reviews the former platform received. 
From my research I can see that a lot of affiliates had fallen out of love with Commission Junction due to a number of factors including commissions not being paid and accounts being closed.  This is what prompted me to have a look and see if CJ Affiliate by Conversant could change the way Affiliates were looking at them.
CJ Affiliate by Conversant is a global affiliate marketplace and has a lot of established merchants for affiliate marketers to choose from and advertise on their blogs.
In my opinion, there are a few people who have had a bad experience with Commission Junction and whilst their opinions are valid, there must be a reason why these established brands have stuck with CJ Affiliate and I think it is because their platform is solid.  They definitely have done some work to clean up their act.
Who Would Benefit from CJ Affiliate
Any Affiliate Marketer or blogger is the short answer.  Their categories cover a vast number of niches and with their graphics on how the network earnings have been going, it gives you a great insight into whether a merchant is worth advertising or not.
The platform is easy to use to search for opportunities, I selected Beauty to see how many opportunities there were and there were 110 results.
Sports and fitness yielded 121 results.
Whilst CJ Affiliate is based in the US and is the largest Affiliate Network in the US, I am based in the UK and many UK businesses are on here too.  For example, "Build a Bear" offer an affiliate program for both sides of the Atlantic.  There are definitely opportunities for affiliate marketers via CJ Affiliate.
How Does CJ Affiliate Work?
The application process is similar to other networks like Awin and ClickBank, but there is a key difference to how CJ Affiliate works compared to ClickBank.  Once you are inside ClickBank you can choose to promote any product or service within their network.  CJ Affiliate, you still need to manually apply to each product, service or brand you wish to promote.
So whilst you can get accepted to join CJ Affiliate overall, you may still need to please merchants to be able to promote their goods.
There is a network profile that you will need to fill in, as this is what the merchants will see to decide on whether they want to accept you.  If you are getting traffic and fit the bill, I cannot see a problem stopping you getting accepted.  But this might a hurdle for new affiliate marketers trying to promote a certain product or service.
In my opinion, this might be the last network you sign up with, after you have some decent traffic already coming in.  During the application process, they are asking you for your current 'Unique Views'.  I selected less than 99k, as this is still a relatively new blog.  But there could be factors to consider when choosing a merchant to promote.
One of the things I do like about their platform is the search tool and the 'Network Earnings' graphic.  The search tool allows you to search via category, language, country and even currency. The detail they give you is a great way of knowing whether to join their program or not.
I am on the Fitness category in the image below and you will see that the top one for '24 Hour Fitness' looks a great one to try.  Scoring a 4 on the network earnings shows people are earning money from that affiliate program, I also like to see that you can earn just from getting someone go to their website, even if they do not end up buying it.  The lead is $1.25.  Get someone to click on the link and you earn a dollar, if you get someone to sign up to the 7 Day program, you can earn $18.43.

This gives you a great insight, even the Academy 'Sports + Out Affiliate Apparel' looks good too.
Whereas in the golf niche, the shoes are not getting as much through the network.

But from another point of view, this could be shown as an opportunity as it might be there are less affiliates promoting this.
Their insights tools is a good way of tracking how you are getting on within CJ Affiliate.  Now I have shared a screenshot below to show you what information you gain access to.  I haven't signed up with any merchants, so you will not see any data.  But you can see what great information you gain access to.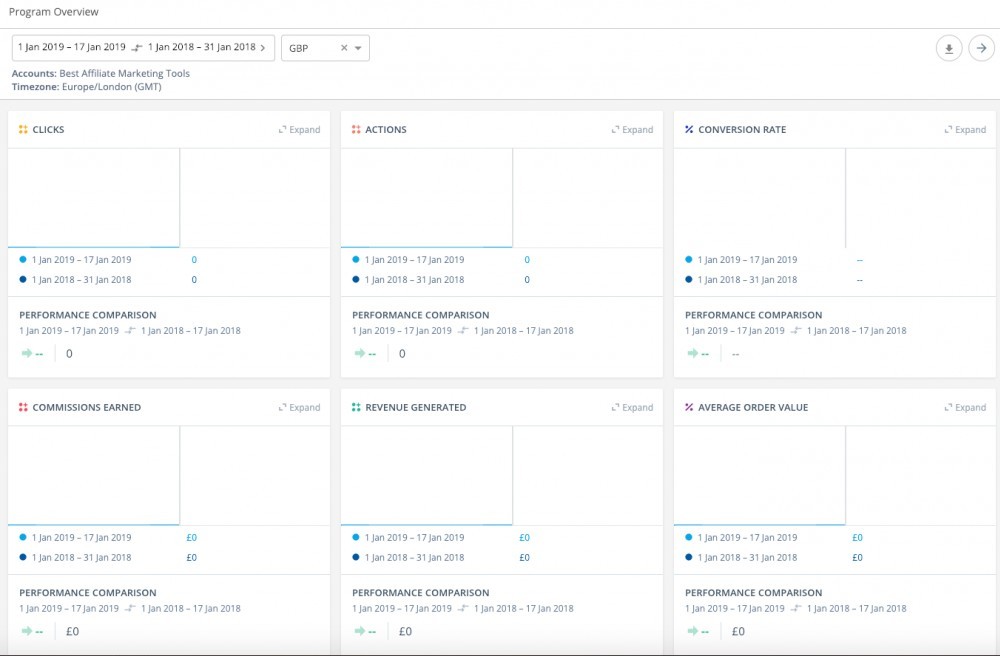 This insights tool is new and is a great addition to this affiliate network program.
Another feature which is include is the ability to promote placement opportunities.  This is where you advertise your space on your website for advertisers to display their banners and links onto your website.  Make money from them hiring your sidebar on your website.  Great thing if you can get them interested.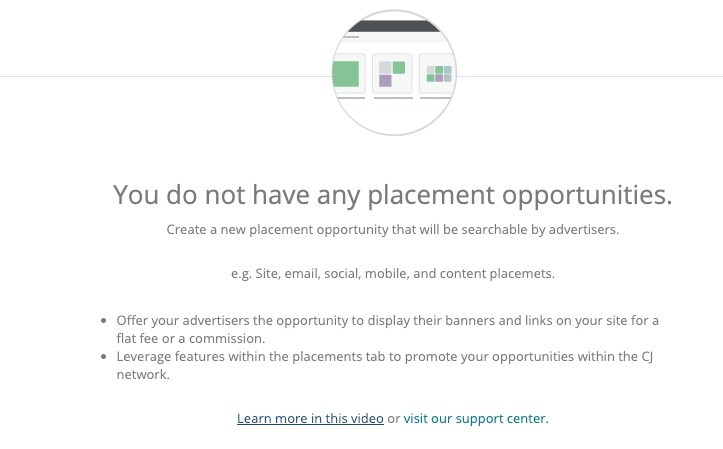 They have also ensured it can be managed for bigger teams as well, with the option to have users that can access the account.  If you have a team of people or end up having a team of people in the future, you are good to go with CJ Affiliate.
Getting Started with CJ Affiliate
It doesn't cost you anything to join up with CJ Affiliate.  They make their money through the transactions that happened between merchants and affiliates.  So, there is no commission for you to pay.  There is a minimum cash out.  For the UK, it is £50.  The US, it seems is $25.
But this is where I kind of feel CJ Affiliate falls down… They have not got payment to PayPal.  You can choose to accept it as either Check or into Your Bank.
But unless you have a bank account in the name of your business. Most new affiliate marketers have not got this yet as they use PayPal, you are stuck with Check payments and this will still state Payee's name as the business name.
Here's a 6-minute video desscribing the sign-up process…
Haven't Made Your First $1 Yet?
Studies have shown that more than 70% of the people who want to make money online have not made their first dollar yet. So, you're not alone!
Most of the questions you will have will be answered by the Support Centre.  Below you will see the options available to go through if you want to learn a bit more about specific subjects.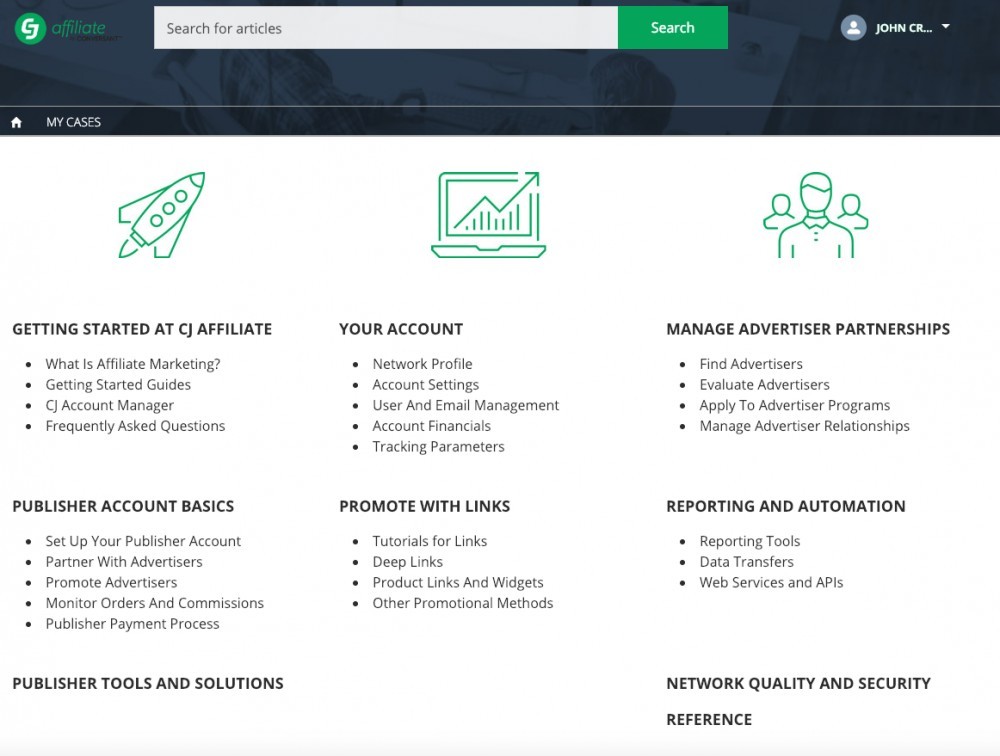 If there are other issues or questions you may have, they provide a customer service email.  I cannot seem to answer the question on how quickly someone will respond.  I got a response back quite quickly, however this is where Commission Junction fell down.  So, maybe they have learned from their mistakes.
What We Liked About CJ Affiliate
Here's what we liked about CJ Affiliate:
#1 Wide Selection of Offers 
They have a high number of merchants offering all types of offer including Pay-Per-Sale, Pay-Per-Lead and more.
#2 Established Merchants
Many of the merchants are recognisable and sit well within the Fortune-500 for companies. This helps when trust is such a big factor for someone to make a purchase, knowing that these companies are established makes it easier to promote them.
#3 Performance Stats for Merchants
I love the fact that CJ tells you how each merchant is getting on within your dashboard. You get an idea upfront on which products are being promoted and doing well, and those that are less likely to work for you.  Half the battle is knowing what is selling, this is a major plus for me.
#4 Lots of Affiliate Banners

  
Every merchant offers banners and marketing material for you to use, via CJ.
#5 Individual Product Links

  
Some merchants have individual products that you can promote rather than the whole.  Makes it easier for Affiliates to promote these, and the performance stats will tell you which ones are good to promote with banners to use too.
#6 All Commissions are Paid by CJ

  
This gives you peace of mind when it comes to your commissions.  They are all paid by CJ and not the merchants, meaning your pay checks are predictable and secured from any problems.
What We Didn't Like About CJ Affiliate
Here's what we didn't like about CJ Affiliate:
#1 Advertiser Application Process
You have to manually apply to each affiliate program you wish to join.  Even if you have been accepted by CJ, you still need to be accepted by the advertiser.
#2 It is Not Standardised
Each advertiser or merchant has their own terms of service and refund terms.  Keeping track of all these is a bit of a headache to be honest.
#3 No PayPal Payment Option
This is one of the biggest gripes with CJ.  Most Affiliates have a PayPal account for their business, but CJ only offers Check or Bank Transfer. But the bank option is reserved to certain countries only and Checks are really tedious when it comes to cash flow.
#4 Reputation for Closing 'Inactive Accounts'
You might think that is quite common, Amazon do it and I would agree with you.  But some accounts have been closed when they are still earning commissions, so it begs the question how do they come to the decision it is inactive?
#5 Temporary Advertiser Deactivation
The billing process between CJ and its merchants is often painful, so it could mean that one of your chosen advertisers is temporarily frozen during any time where there is an issue.  But guess what you will not earn any commissions during that time, even if people have followed your links.
Haven't Made Your First $1 Yet?
Studies have shown that more than 70% of the people who want to make money online have not made their first dollar yet. So, you're not alone!
My CJ Affiliate Review - Final Conclusion
Overall, I think they have worked really hard to get away from the bad points being raised when it was Commission Junction.  It is a well-established Affiliate Network with access to a lot of well-known brands and opportunities for Affiliate Marketers to do well with promoting.  Whilst the need to manually apply to each merchant is a tad annoying, the insights tools and reports make it very easy to keep track of your promotions and links.
Access to great looking banners and the ability to sell ad space on your website is a great feature included with this network.
Whilst pay outs via check or bank are an annoyance to some affiliate marketers, it is an easy one to get over if you are earning money through CJ Affiliate.
If you're still relatively new to affiliate marketing, don't have a blog yet or are feeling lost with it all – we're here to help!
Affiliate Marketing is a fantastic way of making money online, but without the right training, tools, and support it can become a really hard slog to get anywhere… If you want to see where we learned everything we know, then I would recommend you read our Wealthy Affiliate review…
Thanks to their training, we're now earning a 4-Figure Monthly Passive Income Stream… Learn more here…
Thanks for checking out our CJ Affiliate review!  If you have any questions or comments to add, then please write them in the comments section below. 😉
CJ Affiliate by Conversant
0.00
Pros
Wide Selection of Offers.
Established Merchants
Performance Stats for Merchants
All Commissions are Paid by CJ
Cons
Advertiser Application Process
It is Not Standardised
No PayPal Payment Option.
Reputation for Closing 'Inactive Accounts'
Temporary Advertiser Deactivation