Welcome to our PepperJam Review!
There are a lot of affiliate networks out there, and PepperJam does appear very appealing because of the big name brands they work with.  But before you jump in, you may want to check out a few PepperJam reviews first.  That is why we are so glad you are here.
First off, it is great to see that you are doing your research before buying into any "seemingly good" product.
That is how you avoid scams and find only legitimate ways to make money online!
To be completely transparent, we are not associated with PepperJam in any form.  We are not here to pitch or sell you anything.
Instead, we just want to ensure you get all the information you need to know about this affiliate network, and show you what's inside…
Let's get started with a quick product overview…
PepperJam Review Summary
Product Name: PepperJam
Founder: Kristopher B Jones
Product Type: Affiliate Marketing Network
Price: Free to Join
Best For: Affiliate Marketers Looking to Promote Specific Products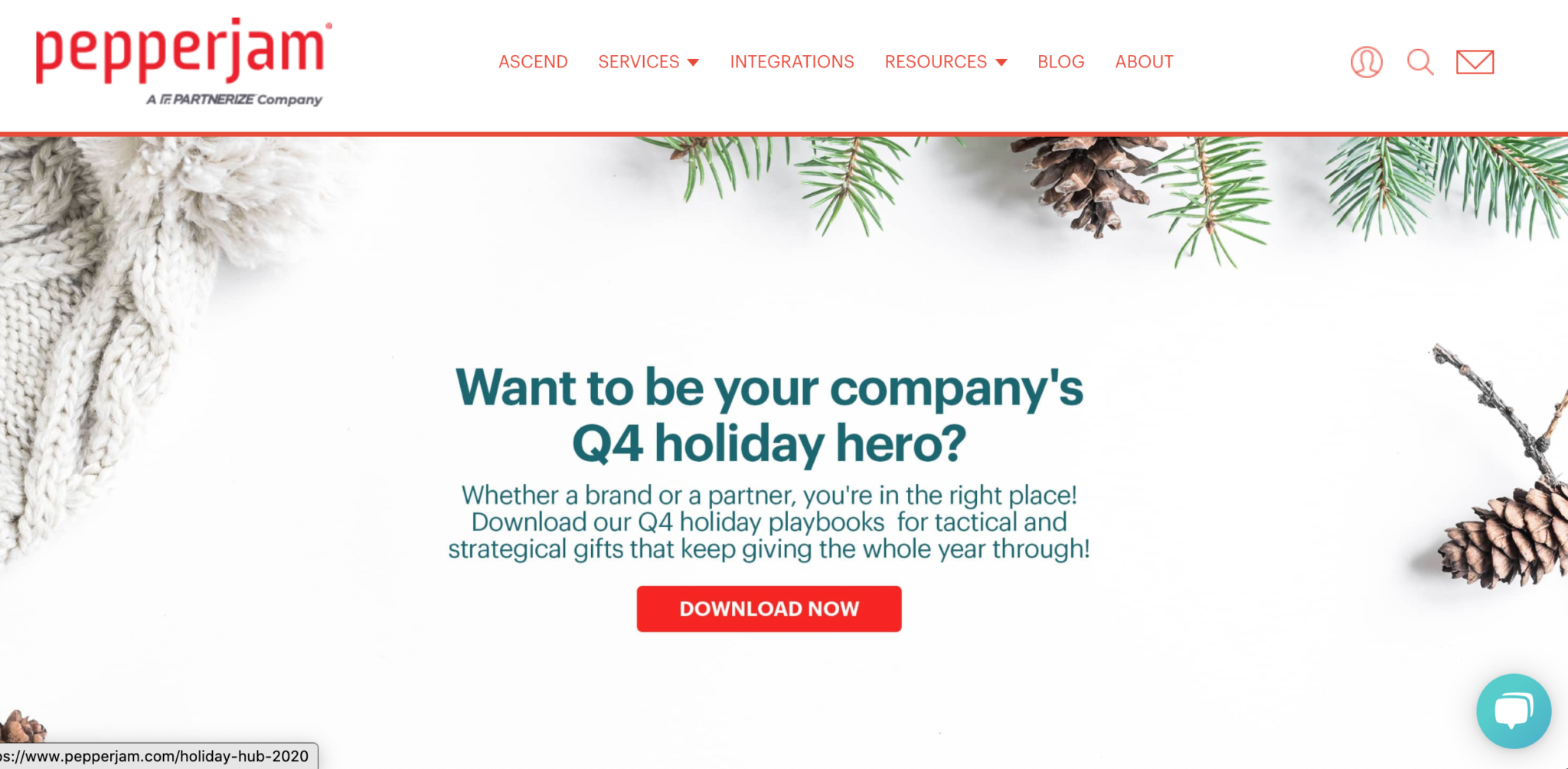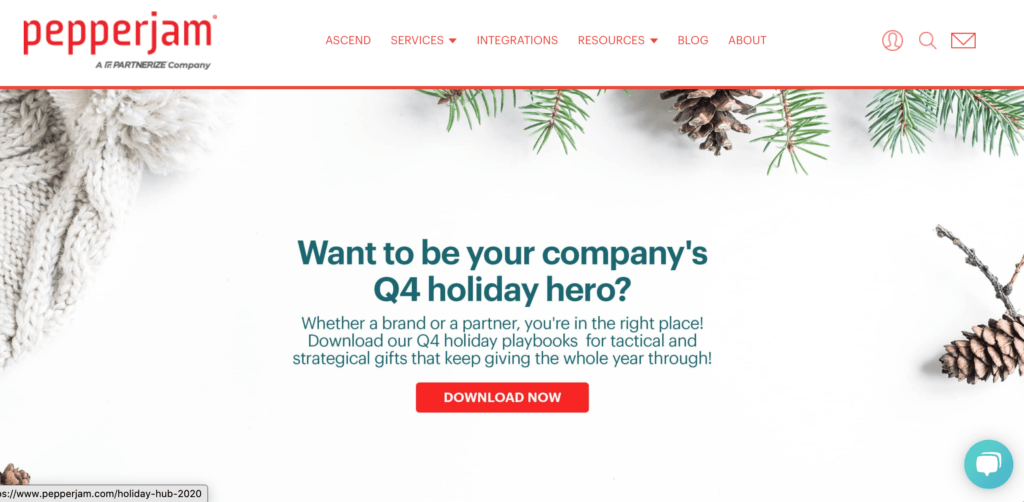 Summary: PepperJam is an affiliate marketing network, which connects affiliates with companies promoting their products.  It is a legitimate option and has a number of top brands to partner with, for example Puma.  It is free to sign up with and only requires you to fill in a form.  However, there is a factor that you can only get paid via PayPal, and whilst you might get accepted to the platform you may find that the merchants may choose to not accept you to promote their products.
Rating: 90/100
Recommended? Yes
PepperJam is an affiliate marketing network.  It is a platform that connects advertisers (merchants) with publishers (affiliates).  It was founded in 1999 by Kristopher B. Jones and was formerly known as Affiliate Traction.  They have recently announced they have tied up with a company called Partnerize.
Partnerize claims to be a global leader in partnership automation.  You can read a little more information here.
This partnership looks to strengthen both their positions and looks like a good move.
Before I go any further, I would like to ensure you know what affiliate marketing is.  You may be in a position where you are looking for ways to make money online, and have found PepperJam as part of that search.
Affiliate Marketing is a great way to make money online, and is actually how we make money too.  Companies are relying more and more of affiliates promoting their products, as advertising in the traditional manner is really expensive.
Affiliate Networks, like PepperJam, ClickBank, ShareASale, Awin, etc. basically bring a large number of affiliate programs together in one place.  Instead of applying to hundreds of individual affiliate programs would become hard to manage.
But, let's clarify what affiliate marketing really is…
Affiliate Marketing is where an affiliate signs up with an affiliate program and will earn a commission from promoting products or services via their blog, social media channel or YouTube.  It looks a little like this: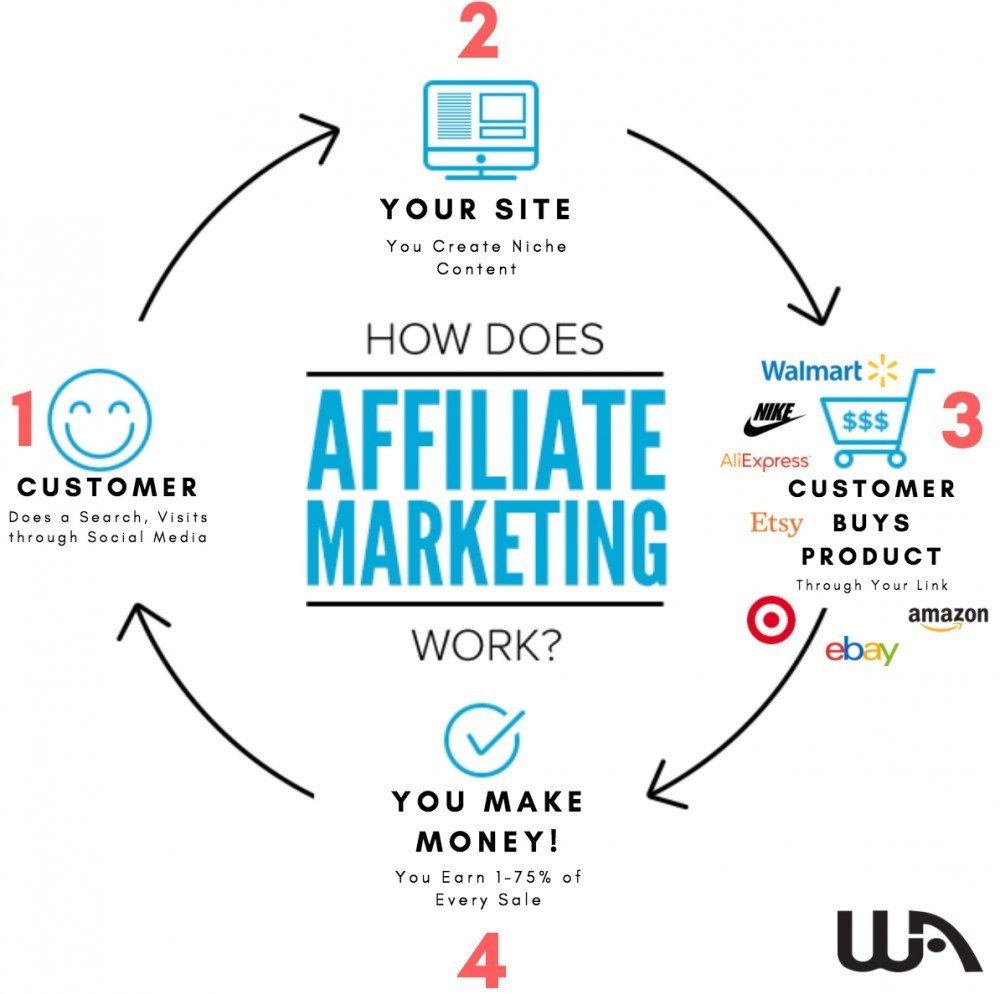 The amount you can earn will depend on the commission level set by the advertiser (or owner) of the product or service.
Like with most affiliate networks, the one thing you need to know is that you will require a level of traffic to be more likely to be accepted by an affiliate program.  For example, Amazon has an affiliate program but you will normally have to generate 3 sales in your first six months to remain in the program.
If you have no traffic and are starting from scratch, then this is actually much harder than you may think.  With PepperJam, as we will run through, if you have little or no traffic, then you may find that you will not get accepted by the merchant or advertiser.
Like I said, PepperJam is a platform that connects Advertisers with Publishers.  Once you have been approved, you can then apply to the individual advertisers to join their affiliate program.
Alternatively, there is the opportunity for advertisers to connect to publishers (affiliates) to promote their products.
PepperJam does have a screening process as part of the application.  This is done to protect their network and their relationships with with their merchants or advertisers.  There is no guarantee that you will get accepted by PepperJam, but more on that later.
On top of this screening process, you will also have to apply to individual offers within the platform and again you may not qualify to promote these offers either.
If you want to get a better insight into how PepperJam works, then we found this excellent video that shows you how PepperJam works"
Fundamentally, you will gain access to a dashboard that will provide you a way of searching for affiliate products that will complement your blog and affiliate offers.  From this platform, you can apply for the affiliate offers you want and then gain access to an affiliate link, you can use to promote with.
Haven't Made Your First $1 Yet?
Studies have shown that more than 70% of the people who want to make money online have not made their first dollar yet. So, you're not alone!
How to Apply For PepperJam?
The application process starts with you completing a form on their website.  As an affiliate, you would want to click the "apply to become a publisher".
This will lead you to a form, that you will be required to complete.  I would take the time to be completely honest with them, as it is not guaranteed that you will be accepted.  They have a number of things they review, as someone from their team will review your application and there are a number of things that could see you being rejected:


It states that applications are typically rejected for the following reasons:
Incomplete or false information
Invalid business or personal Tax ID (US Affiliates only)
failure to disclose promotional methods
unacceptable website content, including promotion of activity considered illegal
the inability to verify website, phone numbers, and emails
There could also be that you have a brand new website, where you haven't got a lot of traffic yet. (if you are struggling to get traffic, then we recommend Wealthy Affiliate where they teach you to generate a ton of traffic for free from Google)
How Do You Get Paid with PepperJam?
PepperJam only uses PayPal to pay their affiliates.  So, the basic prerequisite is that you have a PayPal account.  
They also have a minimum payment as $25.  Once you have reached this threshold, you will be paid around the 1st & 15th of each month.
They pay in a number of denominations – USD, CAD, GBP, AUD, or EUR.
The amount you earn will depend on the specific offer, as you could be being paid for clicks, purchases or leads.
What We Liked About PepperJam
Here is what we liked about PepperJam:
#1 Established Affiliate Network
Having been founded in 1999, and that they have just partnered with Partnerize it shows they are a legitimate and established Affiliate Network and one that can be trusted.
#2 Top Brands To Work With
PepperJam might be considered a small network, as they only have around 1,500 merchants.  But this is because they have focused more on quality over quantity, they claim they only work with brands they love.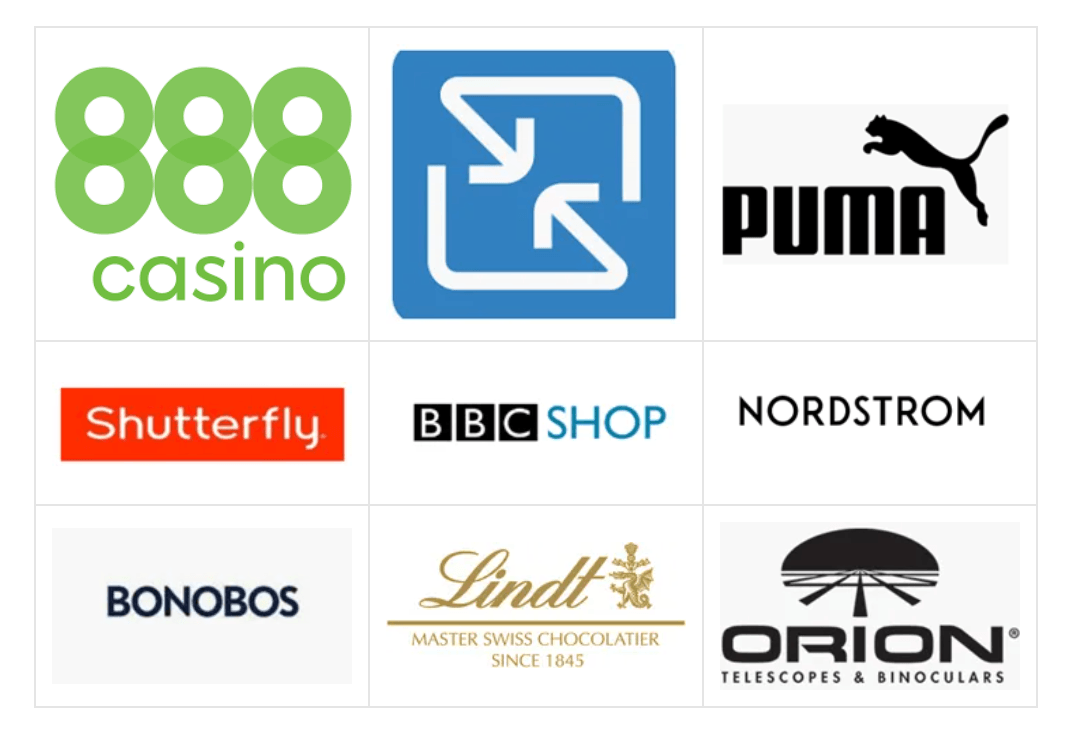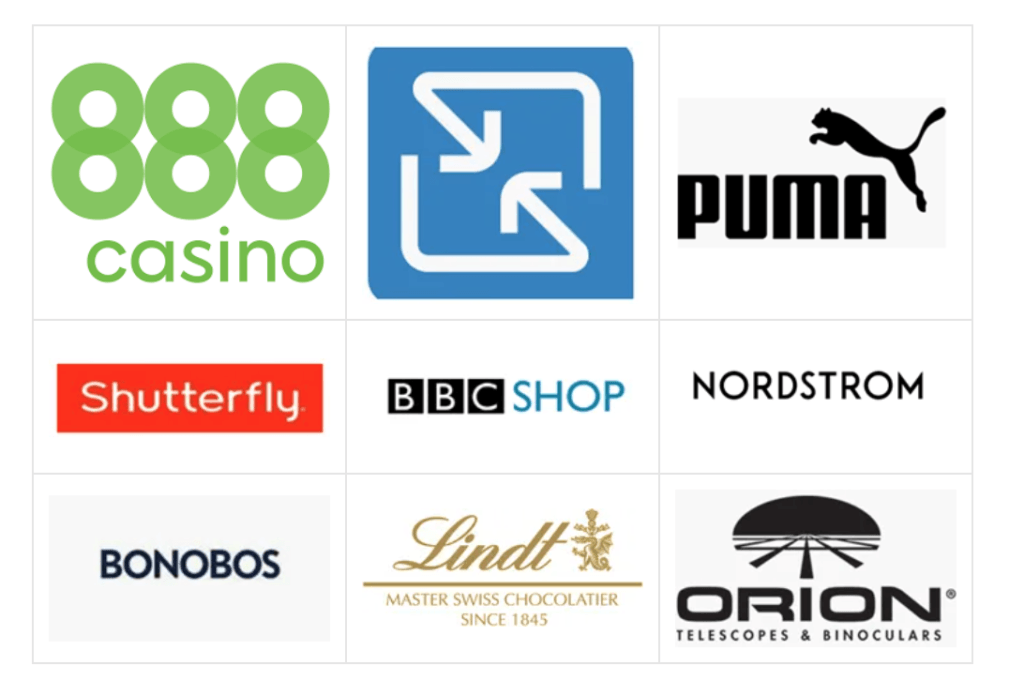 It shows they have credibility with the brands they are working with.
#3 Direct Communication Between Merchants & Advertisers
This makes PepperJam unique against other affiliate networks.  There is a communication link between publishers and advertisers.  You can communicate direct with them in the platform, ask questions, etc.
Most of the time, the only thing you get to do is apply and wait for a response.
What We Didn't Like About PepperJam
Here is what we didn't like about PepperJam:
#1 PayPal is Your Only Option
Whilst PayPal is a legitimate option, it might make this a limited option.  Especially if you are living in a country that prohibits PayPal.
#2 Individual Advertiser Approval Process
Even if you are approved by PepperJam, it doesn't mean that you are guaranteed to be accepted by all of the advertiser partners.  As a publisher, you will still have to apply to each of the companies within the platform.  This also means that you could be rejected by them.  This isn't unique to PepperJam, Peerfly is another example.
One of the main reasons that you will find is why you were rejected is typically down to a lack of traffic.  If you are low of traffic, you should consider joining Wealthy Affiliate where they will teach you how to get a ton of traffic for free from Google!
Haven't Made Your First $1 Yet?
Studies have shown that more than 70% of the people who want to make money online have not made their first dollar yet. So, you're not alone!
My PepperJam Review - Final Conclusion
PepperJam is a legitimate affiliate network, that values transparency and customer service and would be a good choice for an affiliate. Although you should be mindful that just because you apply, it doesn't guarantee you will be accepted.
If you are rejected due to a lack of traffic, then you may want to consider learning how to generate traffic with our top recommended training platform – Wealthy Affiliate!
If you have already established a solid traffic to your blog, and PepperJam have a specific merchant you want to work with that compliments your blog, then it is definitely a good choice.
Affiliate Marketing is our favourite way to make money online, it is how we make money online and we love helping others get started.
If you are still new to affiliate marketing, or are struggling to make headway and you want help, know that we want to help you.  The starting point is always getting the right training to help you get traffic, and that is why we recommend Wealthy Affiliate.  It is free to get started and offers a proven step-by-step training program that has helped many people including ourselves to earning money online.  If you would like to read our full review, click here.
Thanks for checking out our PepperJam review.  If you have any questions or comments to add, then please write them in the comments section below. 😉