Welcome to our Fat Stacks Bundle Review!
Jon Dykstra's blogging course claims that you'll "Discover How I Made Over $50K+ a Month With Simple Niche Blogs"… I know I was a little sceptical, when I first saw the claims too.  So, what is the reality of this Fat Stacks Bundle?
That's what we'll go through with you in this review…
First off, it's great to see that you're doing your research before buying into any "seemingly good product".
That is how you avoid scams and find only legitimate ways to make money online!
To be completely transparent with you, we're not associated with Fat Stacks Bundle in any form.  We're not here to pitch or sell you anything.
Instead, we want to ensure you get all the information you need to understand what Fat Stacks Bundles offers you, the pros/cons, and anything else you might need to know, to make an informed decision about this course.
Is Fat Stacks Bundle A Scam?  Let's find out…
Fat Stacks Bundle Review
Product Name:
Fat Stacks Bundle
Founder: Jon Dykstra
Product Type: Affiliate Marketing Training
Price: $499
Best For: Anyone looking to make money online

Pros
Training Based on Experience
Jon's Methods Stand Out
Jon's Honesty About Timescales
Cons
Couple of Misleading Red Flags
Not Many Online Reviews
The Order of the Course
The Price
Summary: Fat Stacks Bundle is a training program that teaches you how to make money through niche blog sites, using affiliate marketing.  Jon teaches you methods he used to create his own success, although they are a little unconventional.
Overall, what's on offer is good, although the price is high, especially for beginners…
Rating: 65/100
Recommended? Yes
What is Fat Stacks Bundle?
Fat Stacks Bundle is a collection of training courses that teaches you how to make money through niche affiliate websites, specifically through blogs.  It's a program that was created by Jon Dykstra, 

Fat Stacks Bundle isn't your usual affiliate marketing training program, as Jon teaches its students some unconventional strategies that he himself uses, and that nobody else uses in their online business.
Examples include, Jon doesn't prioritise link building.  He also has an unusual way of finding keywords to use in his campaigns.
Then there is his methods for his on-site SEO strategies, which are very different from what others teach you.
It might sound like he uses an unusual method, but the bottom line is that these methods work, and these strategies are based on his on experience.  He claims to have perfected these methods over time.
These same strategies, have helped Jon Dykstra earn $50,000+ per month.  These are the strategies that he is now sharing via his Fat Stacks Bundles program.
The program is designed for students of all levels.  Whether or not, you have a background in affiliate marketing or have no real knowledge of it at all.
If you've already taken a look at the Fat Stacks Bundle website, you can see that Jon has made a lot of claims about this program.  And, they would usually lead us to thinking that it might be a scam.  Many scammy training courses use these claims, and it has become a common trait that signals a scam.
Despite these red flags, the difference is Jon has some knowledge and experience to back up his claims.
If you would like to learn a little more about this course, then check out this 9-minute video…
Before we delve into the training that the course provides, let's take a look at the founder of Fat Stacks Bundel… Jon Dykstra…
Jon Dykstra is a successful affiliate marketer, and is well-known for his use of bold and unorthodox strategies.
He used to a lawyer, and he initially found success as a blogger…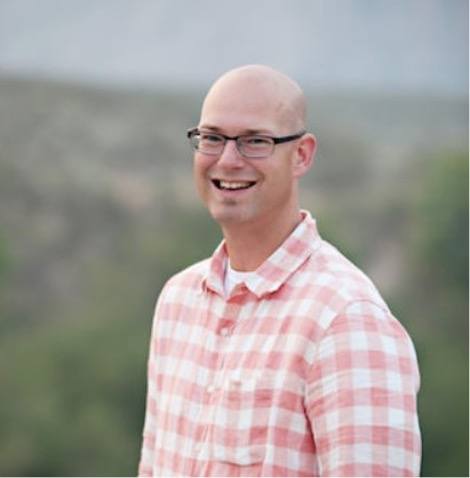 He noticed that he could use a lot of the concepts he used whilst blogging about his legal practice could be applied to building niche blogs.  He was then able to monetise his site with display ads.
From that, he was able to create a business that he could run and manage from his home, Jon has been running his online business since 2012.
Today, Jon earns over $50,000 per month from his online business.  That also doesn't include the revenue from his Fat Stacks Bundle program…
But what makes him more legit to me, and someone to listen too, is that he isn't making any guarantees around his claims.  Most so-called gurus will tell you that these methods are a sure thing, but Jon is quite humble, and is quite honest with you about the time and effort it will all take…
In my opinion, Jon is the real deal…
How Does Fat Stacks Bundle Work?
Fat Stacks Bundle is a collection of training programs, and it's pretty straightforward, as to how it works.
Jon Dykstra's course will teach you how to get started with affiliate marketing from scratch.  He's geared it towards a complete newbie, so that anyone can follow the course.
He also includes areas that you should prioritise, and which to ignore.  Jon's content-first system has enabled him to earn over $50,000 per month, of which his main method of monetisation is through display ads.
There are seven courses within the Fat Stacks Bundle, which are:
Pinterest Magnate
Long-Tail Deep Dive
Content Site Autopilot
Natural Link Building Formula
Display Ads Deep Dive
On-Site SEO Deep Dive
Niche Exponential
We'll talk a little more about each of these modules in the next section… 
When you purchase the Fat Stacks Bundle, you'll also gain access to Jon's private Forum…
Haven't Made Your First $1 Yet?
Studies have shown that more than 70% of the people who want to make money online have not made their first dollar yet. So, you're not alone!
Inside Fat Stacks Bundle...
Like I said, there are seven core courses within the Fat Stacks Bundle.  Each topic is broken down into small steps, so that it can help students of any level to follow the concepts and put them into practise.
Here, we will give you a quick overview of what's inside the Fat Stacks Bundles courses….
Course #1 – Pinterest Magnate
The first course shows you a step-by-step process on how to drive traffic to your niche blog using Pinterest.
Jon claims that there is a lot of potential for niche blogs, from using Pinterest.
Course #2 – Long-Tail Deep Dive
The second course shows you Jon's unique way of doing keyword research.  Instead of going for high-traffic niche keywords, Jon focuses more on easy-to-rank, long-tail keywords.
Long-tail keywords requires no backlinks to rank. This complements Jon's strategy well, as he doesn't really focus on link building.  
Course #3 – Content Site Autopilot
This training course shows you how to create and structure your niche blog sites and business.  He also discusses how you can replicate this approach, and scaling your profits in the background.
Course #4 – Natural Link Building Formula
Jon shows you how to attract natural back links, rather than teaching you "black hat" methods to build up back links.  He shows you how to build the right assets to attract natural backlinks.
Course #5 – Display Ads Deep Dive
The main source of Jon's income comes from display ads.  In this course, Jon introduces you to display ads, and how you can maximise their potential.
Course #6 – On-site SEO Deep Dive
SEO or Search Engine Optimisation is the art of getting your website to rank high in the search engines, namely Google.  This course shoes you how to setup your niche website, according to Jon's proven on-site SEO strategy.  He shows you a variety of his tactics, that will help you rank your content in Google.
Course #7 – Niche Exponential
Jon also supplements his income through passive income, via his B2B niche sites that earn recurring income each month.  He uses this course to show you how to create these smaller niche sites, and how to earn income passively.
Private Forum
When you purchase the bundle of courses, you'll also gain access to a Jon's private forum, which gives you access to the other people who have also bought Jon's affiliate marketing program.
The Fat Stacks Bundle community is really active and open, so you shouldn't feel afraid to ask any questions, or share any ideas.
Take a look at the following ten-minute video which shows you the details of the course…
So, there is definitely some value offered in the training courses, but what is this program going to cost you to access?  Let's talk about that now…
How Much Does Fat Stacks Bundle Cost?
The cost to access Fat Stacks Bundle is a one-time payment of $499.  This gives you a year's access, I've seen reports that it then becomes a recurring annual fee of $49 from that point.
P.S. This program enabled us to Create a 4-Figure Monthly Passive Income Stream.  It's Free to get started, and costs only $49/month to go full-time!
Is Fat Stacks Bundle a Scam?
I don't think there is any evidence that shows Fat Stacks Bundle as a scam.  Jon Dykstra is a legitimate affiliate marketer and blogger, and he is sharing methods that he has shown to work with his own sites.
As for the course, this is based on his knowledge and experience.  He introduces students to a different take on the usual methods that are out there online.
Jon also calls out that there is no guarantee that these methods will work for you, he just labels it as following on through his methods.
For me, this is not a scam, neither is Jon…
What We Liked About Fat Stacks Bundle
Here's what we liked about Fat Stacks Bundle:
#1 Training Based on Experience
Many of the training programs we review, talk about secret methods but end up being the usual strategies and yet they also claim to make you rich very quickly.
So, I like the fact that Jon is talking about methods he has used himself.  That there is no guarantee, but it has worked for him.  He's honest and transparent, and this will hopefully mean that the people joining the community or forum are like minded people that improve the overall platform.
#2 Jon's Methods Stand Out From The Crowd
Jon doesn't use the usual methods that you'll find elsewhere online, and as his results speak for themselves, it shows that his methods work, and that makes this course stand out.
#3 Jon's Honest About The Timescales…
Success isn't guaranteed online, neither is it as quick as some of these gurus try to convince you it is.  It can take months or even years to find success.  Jon himself didn't wake up one day rich, and he talks about this in his program.  Even then, it doesn't guarantee that you'll find the level of success Jon did.
What We Didn't Like About Fat Stacks Bundle
Here's what we didn't like about Fat Stacks Bundle:
#1 A Couple of Misleading Red Flags
In no way am I suggesting that Fat Stacks Bundle is a scam in any way… But there are a couple of red flags on their landing page that makes you (at first) think it might be a typical get-rich-quick scheme.  For example, using the tag line of "Discover How I Made Over $50K+ A Month With Simple Niche Blogs", does make people think that it follows the usual route of over-promising.
As you start to dig through, you start to realise that there is more to this course than meets the eye…
#2 Not Many Online Reviews…
There are only a handful of reviews online, which are all positive, and we cannot determine whether they are from real users or those trying to promote the program to earn a commission.  If this course was offering a lot of value for it's price, then you would expect to see more reviews.  Even good programs, get a mixture of good and bad reviews, and yet there are no negative reviews at all.
Call me sceptical, but that doesn't sit quite right…
#3 The Order of the Courses
I find the order of the courses a little strange.  Starting with Pinterest, when a complete beginner wouldn't have a site yet.  So, surely you'd start with the course that shows you to build your niche site, that would seem a more natural starting point.
It's only a little issue, and you can always choose which order you do the training.  But that could lead to more confusion, so I personally find that a little difficult to comprehend.
#4 The Price
I know that Jon has added a lot of value into this program, and $499 isn't as much as many other programs out there, some like the Authority Site System costs $997, and there are others well over $1,000…
But, as this course is aimed at beginners, many of which don't have the money to hand over $499 means it doesn't cater for everyone… Especially as there is no free trial…
Haven't Made Your First $1 Yet?
Studies have shown that more than 70% of the people who want to make money online have not made their first dollar yet. So, you're not alone!
My Fat Stacks Bundle Review - Final Conclusion
Jon has created a valuable course, with some unique methods to help you make passive income online.  His course is a little muddled, as the order doesn't seem to benefit a beginner, but I think the content is good, it's just the order I have an issue with.
But Jon does have the experience to back up his program, and the overall view is positive. If you have the $499 to invest into this course, then I think it's a good deal… But if you don't have that much to invest, then we have a good alternative below…
Affiliate Marketing is a fantastic way of making money online.  Earning passive income is the ultimate goal of any blogger, but you need to best training out there to achieve it.  
Thanks to our top recommended training program, we've been enabled to Create a 4-Figure Monthly Passive Income Stream…  Wealthy Affiliate offers a fantastic step-by-step training program, and what's even better is there is a free membership to give it a try… Learn more in our Wealthy Affiliate review…
Thanks for checking out our Fat Stacks Bundle Review… If you have any questions or comments to add, then please write them in the comments section below… 😉