Welcome to our Buildzy Review!
I'm guessing you've just seen or been sent about an amazing opportunity where you can make profitable websites, full of content and free traffic, and very little effort on your part to achieve success, right?
But if you're here, it's probably because you're wondering if Buildzy is too good to be true, or if it can really have you living the ideal lifestyle, and letting this DFY program do all the hard graft…
Well, you know what they say about things that sound too good to be true… it's usually because it is.  So, what is this Buildzy software really about, can it help you make money, or is it a scam, or something in between.
First off, it's great to see that you're doing your research before buying into any "seemingly good" product.
That is how you avoid scams and find only legitimate ways to make money online!
To be completely transparent with you, we're not associated with Buildzy in any form!  We're not here to pitch or sell you anything.
Instead, we want to reveal all the truths about this software, and why it isn't all it seems in the sales page…
You might have noticed a ton of positive reviews about this program online during your research, but none of those reviews told you how the software actually works… Well, that is because they are affiliates of the program, and will earn a commission if you buy it – whether it works or not, they don't really care about that…
Buildzy Review Summary
Product Name: Buildzy 
Founder: Igor Burban
Product Type: DFY Website Creator
Price: $22 + Upsells
Best For: The Owner & Affiliates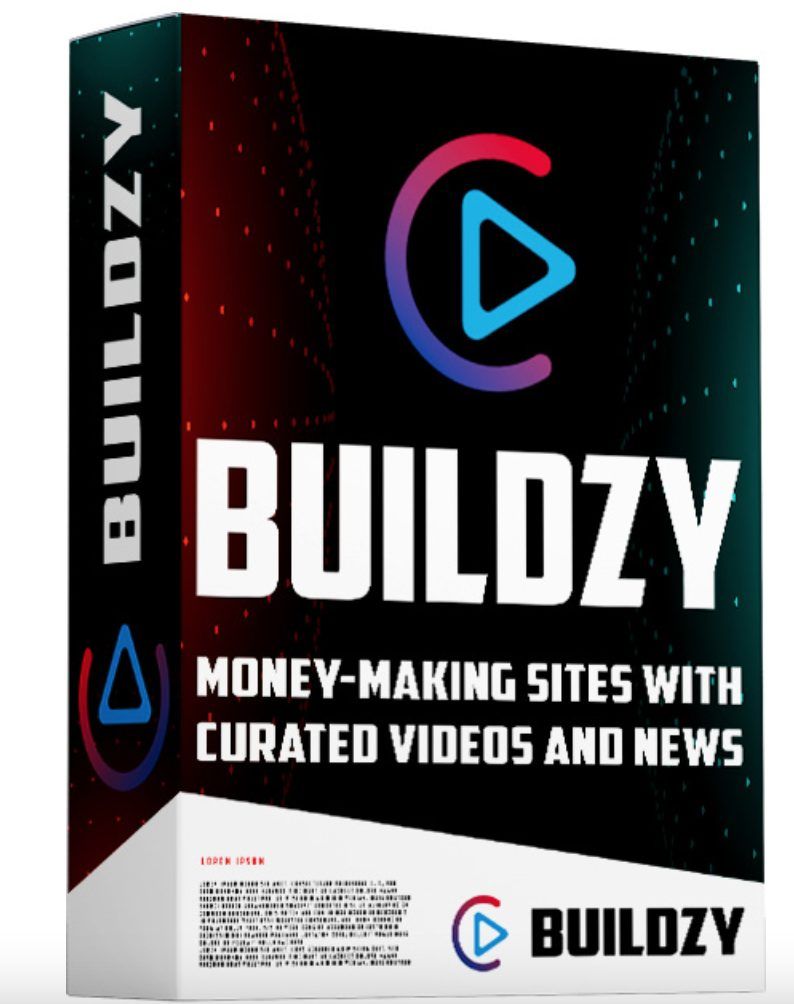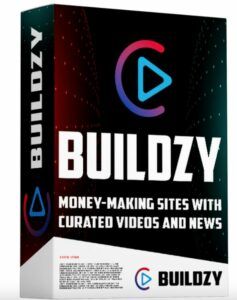 Summary: Buildzy is a WordPress plugin that you install on your website, where it will fill your website with content.  They claim this content will then rank in the search engines and bring you lots of free traffic, where you can then use their upsells to advertise affiliate products and display ads.
But the real truths behind this software show that this will not work as they claim it will.  This content you are getting onto your site is basically stolen from other sites, and as it's duplicate content it will not rank in the search engines.
Bottom line, you may end up with a website full of content, but without traffic, it becomes pointless.  This isn't a shortcut as claimed, this could seriously harm your integrity on your site, and could result in those other websites taking legal action
Rating: 30/100
Recommended? No!
If you are a complete newbie, or someone who is struggling to get traffic to your website, the Buildzy sales pitch sounds so appealing, doesn't it?
I mean look at that headline…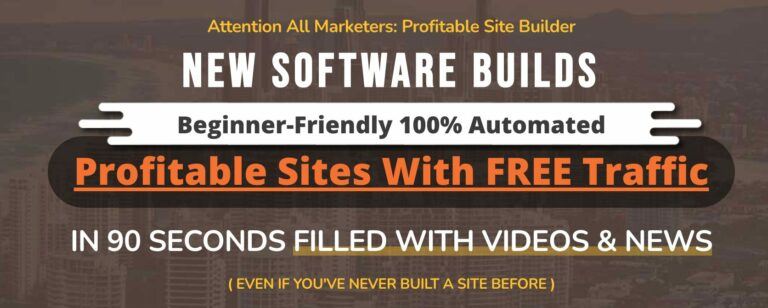 The problem with these DFY solutions you find on the net, they all don't work as they actually claim they do… we will provide you with the details in this review, but first let's talk about what Buildzy claims it is and how that is supposed to work…
Buildzy is a WordPress plugin.  WordPress is a content management system to help you manage a website, for example this website is a WordPress hosted website.
You'll install Buildzy as a plugin onto a website you already own, or you're going to need to get one first.
Then, you change a few settings and it will add content that is relevant to your niche.  They have a wide selection, in the demo video we saw they used the travel industry.
So, you go and choose a number of sources, they talk about YouTube, so you can grab some videos.  But in the demo, he links to an RSS feed from an already established blog.  By doing that, his website is then filled with content (taken from that blog).
The idea goes on that this content will rank in the search engines for relevant keywords, and that will bring traffic to your new site…
This is the point where the wheels come off, as any experience marketer with any integrity would tell you.  But to give you an idea of how it is supposed to work, here's that demo video I just talked about…  my only suggestion is don't listen to the short introduction by the guy claiming this is an amazing tool… 
So, like I said in the demo video he shows you how he has added tons of great content to his website just by adding an RSS feed to this already established blog from their database.
But the problem is with this method of getting content, as it doesn't actually help you with getting traffic from the search engines as they claim.  Let's talk about that part now…
Why Buildzy Will Not Work!
Look, I get why people look for shortcuts when it comes to content creation.  It's hard work, takes time and it also takes a lot of time for the likes of Google to start trusting your blog and start putting your content at the top of the search results for your selected keywords.
But these shortcuts, or DFY methods actually do a lot more harm than good.  Let me explain why…
Let's say you did everything the guy did in the demo video, and you end up with your brand new blog full of relevant content to the travel sector, but that content was taken from another website.
That other website is already ranking for that content in the search engines, and I'm guessing it will be ranking really well for it to be considered.
So, what… that means it will rank well for you, doesn't it…?
Well, no is the short answer!
The reason is that the search engines absolutely hate duplicate content.  They are looking for the best results to the questions people ask them for help with.  It doesn't make sense for them to have loads of websites with the exact content.
So, your brand new website (where you're in that stage where you are trying to get Google to like you) has just told them you are in the game of stealing other people's content… That is a one-way ticket to getting your website off the search results in any form.
This leaves two methods open to you… content spinning or paid advertising.
Content spinning, used to be effective but the search engines are getting smarter every day to notice.  Content Spinning, by the way, is where you use a piece of software to rewrite an article.  It replaces certain words to try and make it unique, but the majority of the time, it just ends up not making sense.
Paid advertising is not ideal for beginners, as you need to understand what works and what doesn't work with free methods, before playing trial and error with paid advertising.
But What About All The Other Reviews!
I know, my review is a little different to the other reviews you've probably come across in your research… but there is a reason… I'm not in the game of lying to you.
If a product worked exactly as it claims to work, then I'll tell you.  
If a product is using a lot of hype and misleading claims to get you to buy into their sales funnel, I'll call it out.
There are many reviewers out there that are actually affiliates of the products they are promoting.  I say that as they are actively promoting these products, and not giving an objective review.
You'll notice their reviews are pretty similar every time, telling you that it 100% works, there are no concerns about the program in the slightest.
They also throw a lot of bonuses at you, if you buy through their link.  It doesn't matter whether the program works or doesn't work, they will tell you to buy it, so they can earn a commission.
Every product out there, good or bad will have something that could be improved… but they only give you a one-sided version of events.
I would rather help people find legitimate ways to make money online, and try and educate people against the kind of program that ends up leaving you in debt or nowhere nearer your goal of earning money online.
It's a sad affair, but they all use the launch jacking technique, so they can get their review in first position ready for when the  product launches.  Someone then gets an email about an amazing product.  They are a little hesitant, so they check out a review.
That review is conveniently telling you everything is rosy and it's the best thing since sliced bread, so you naturally assume it's good.
Until, you hand over your money, get introduced to their sales funnel full of upsells, and nowhere nearer earning any money.
DFY programs are not going to help you earn money quickly or easily… if there was a get-rich-quick scheme that works, then we would all be doing them… Earning real money requires hard work and effort, not a fancy plugin…
Haven't Made Your First $1 Yet?
Studies have shown that more than 70% of the people who want to make money online have not made their first dollar yet. So, you're not alone!
How Much Does Buildzy Cost?
All of these amazing stuff for only around $20… yeah, that's only the tip of the iceberg!
The early bird deal is $17 for a single site license, or $18 for a multiple (ten) site license.
Then it will raise to $22 or $29 respectively.
However… like with most of these DFY programs, the front-end product is a low-price to encourage you in.
I mean, $29 with a 30-day money back guarantee isn't a huge risk, right?
But, this is a well-designed sales funnel that will lead you through a series of upsells that they will then tell you that you need to make this software works as first claimed.
Here are the One-Time-Offers or Upsells presented to you once inside…
OTO 1 – Buildzy Pro – $37
This allows you to use the software of an unlimited number of sites, and also a commercial license so you could use these tools for clients.
OTO 2 – Buildzy Premium – $47
This adds a browser push notification option, and five additional WordPress themes to use.
OTO 3 – Buildzy DFY – $67
This option gives you ten DFY websites, with two more professional WP themes and some essential plugins.
OTO 4 – Buildzy Whitelabel – $147 or $247
There are two options with these upsell…
Option One – $147 – 50 accounts
Option Two – $247 – Unlimited Accounts
This basically allows you to customise the site with your own logo, brand, custom domain, etc.
You can also sell this as your own software solution or use it to start your own digital agency.
There are several problems with this program and those upsells, which we'll get into in the next couple of sections…
P.S. This program enabled us to Create a 4-Figure Monthly Passive Income Stream. It's Free to get started and cost only $49/month to go full-time!
What We Liked About Buildzy
Due to the misleading nature of Buildzy, I couldn't find anything positive to write about it…
What We Didn't Like About Buildzy
Here's what we didn't like about Buildzy:
#1 Over Hyped & Misleading Claims
The program is relying on loads of hype, misleading income claims and questionable testimonials to make you believe this solution is the best thing on the web.
But, these are all designed to get you to not question how it all works, but just believe the hype they are generating about this program.
If you take another look at the income grabs they display, there is not actual proof that these came from using this program.
#2 Expensive Upsells
The front-end product is restrictive, and then you get to find out that you need to spend more…
#3 Duplicate Content, Article Spinning, etc.
Content creation is key to any online business, whether that be YouTube videos, or articles, there is a lot of effort people put into creating these things for their online business.
So, how does Buildzy give you the ability to create endless amounts of content without all the work or hassle… that's right, they plagiarise other people's content by providing your with duplicate content (that won't rank) and an article spinner (that again won't work as expected).
Bottom line is, you may end up with a website that has tons of content on it, it doesn't mean you are going to get all that traffic they claim you will from the search engines.
Haven't Made Your First $1 Yet?
Studies have shown that more than 70% of the people who want to make money online have not made their first dollar yet. So, you're not alone!
Describing something as a scam is subjective.  Does it do what they claim, almost.  They do give you the ability to put loads of content onto a website with ease… but the fact is that the website will not generate you the traffic they claim it does, in the way it does.
They are misleading you into thinking this is a get-rich-quick scheme that is too good to be true.  So, in a sense it is a scam, as they are misleading you.
Creating content is really important to a website, and its ability to make money online.  But taking shortcuts can do a lot more harm than good, for the reasons we've discussed within this review.
If you are looking for opportunities to make money online, and are a little disappointed by our verdict of Buildzy, don't worry, there are alternatives…
But the first thing you're going to need to let go is the idea that you can find a get-rich-quick scheme that works…  They just don't exist…
The guys behind these schemes are making money from getting people like you to buy their products.  They know they don't work, but as long as newbies keep buying them, they will be earning money.
Earning passive income and finding financial freedom requires hard work and effort.  Often something that we don't want to do, so we look for these shortcuts.
But these shortcuts will leave you with no money, and no way of earning any money.
If you want to see how we earn money online from the business model called Affiliate Marketing, then check out our complete guide.
Thanks to Affiliate Marketing, and the awesome training at Wealthy Affiliate, we've Created a 4-Figure Monthly Passive Income Stream.  To learn more, click here…
If you can get over the fact that you cannot make money quickly online, you can then start on a proven method that will earn you the money you desire in a realistic timescale…
Thanks for checking out our Buildzy Review!  If you have any questions or comments to add, then please write them in the comments section below, 😉