Welcome to our The Breakout Code 2.0 Review!
Mark Barrett has come out with an updated version of his Breakout Code software.  If you're here, I'm guessing you have just seen an ad for it, or have had an email and you're probably wondering it The Breakout Code 2.0 is a scam or a legitimate way to make you money.
First off, it's great to see that you're doing your research before buying into any "seemingly good" product.
That is how you avoid scams and find only legitimate ways to make money online!
To be completely transparent with you, we're not associated with The Breakout Code 2.0 in any form.  We're not here to pitch or sell you anything.
Instead, we want to give you an objective overview about how it works. 
You've probably seen a number of other reviews that talk wax-lyrical about the software, but that is because they are affiliates of the product wanting to make a sale.
The Breakout Code 2.0 Review Summary
Product Name: The Breakout Code 2.0
Founder: Mark Barrett and James Fawcett
Product Type: Affiliate Marketing
Price: $13 front-end + upsells & hidden costs
Best For: The Owner & His Affiliates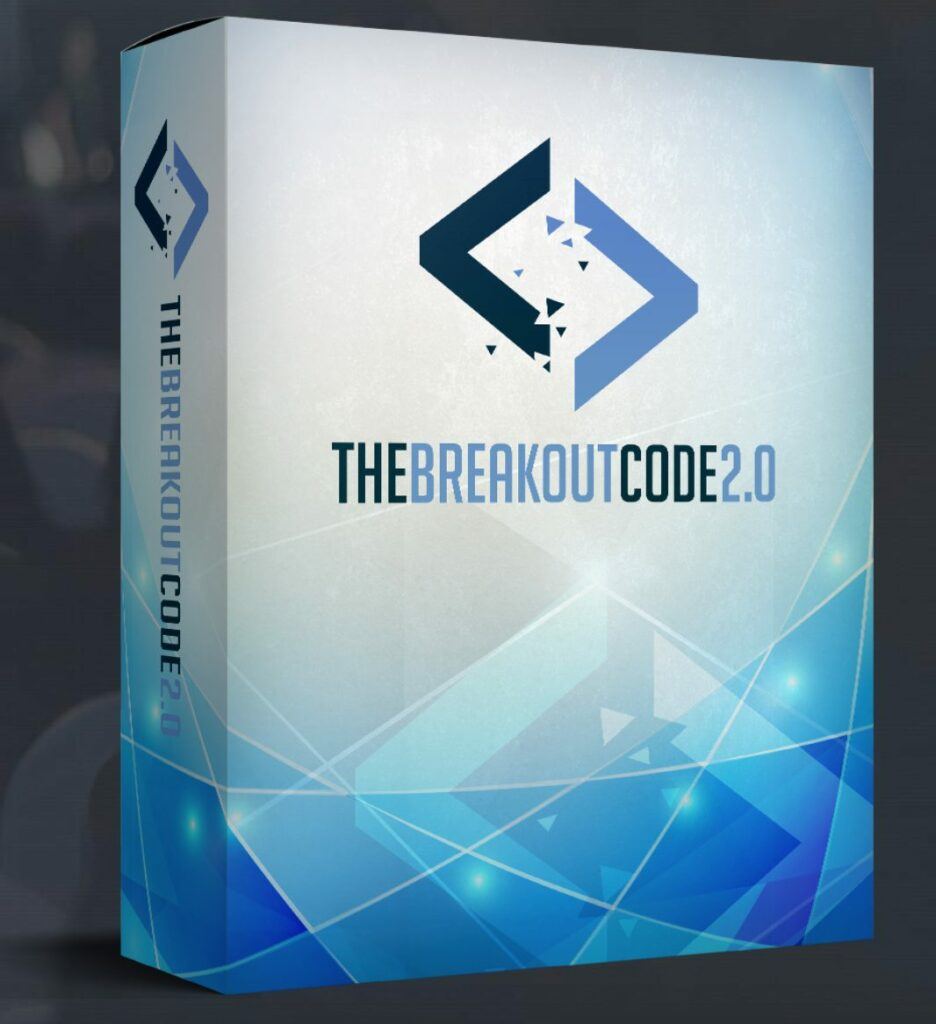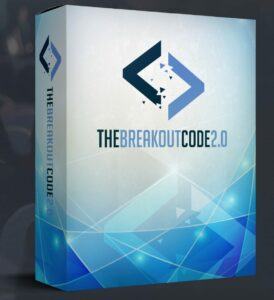 Summary: The Breakout Code 2.0 is basically an introduction to a sales funnel that you can use to promote affiliate products and earn commission.  But it is all made out to be much simpler than it really is.  It is being marketed for newbies, but to actually use Barrett's methods you will need to pay for his upsells, pay for his traffic source, and buy additional programs, such as ClickFunnels to make it work.
Don't think that you can spend $13 and be able to earn the $1,432 like they make out.  You will need to spend a ridiculous amount to make this funnel work!
Rating: 40/100
Recommended? No!
What is The Breakout Code 2.0?
The first thing you notice when you land on The Breakout Code 2.0 sales page is the huge promise they claim this software will achieve for you:

So, they make the claim that just one click earned them an amazing $1,432 straight into their accounts…
There's also a case study and training that will reveal a "little-known breakout hack" that apparently you can replicate in just twenty minutes…
They also show you tons of "income proofs" that they claim is proof that this system works… 
Well, I'm sorry to tell you that the whole sales pages is just loads of hype, the testimonials are from affiliates of the program trying to convince you to buy the product, and no where on the sales page does it mention to you the ongoing costs that you'll need to spend just to make the method work.
So, What Is The Breakout Code 2.0 Really…?
I've seen too many of these sales pages that all claim to fill your bank account on autopilot with done-for-you methods, but the truth is nowhere near as easy or as cheap as they make out.
Basically, you're getting training to show you how to use sales funnels to promote affiliate programs. 
Before I go any further, let me assure you that affiliate marketing and using sales funnels is totally legit.  The problem is the way these types of marketers use hype and false promises to sell them to you.
With the Breakout Code 2.0, you'll be shown via a series of videos on how to promote affiliate products using their methods… But they don't tell you about is that to follow their methods, you're going to have to spend money on three additional pieces of software (these are not included) and you'll need to pay for their traffic source.
This is going to cost you hundreds of dollars a month, and there is no guarantee that these methods will work for you… You have to keep in mind that Matt and James are expert marketers and have the budget to pay a fortune on traffic.
How Does The Breakout Code 2.0 Work?
Basically, The Breakout Code 2.0 is a system that gives you a sales funnel, some DFY landing pages, and some training to help you promote affiliate products – mainly the Breakout Code 2.0 to others.
Whilst it will only cost you $13 to get into the program, you should know that there are several upsells that will presented to you, and you'll need to join three external programs to make all this work.
So, they give you the sales funnel to use, but you'll need a ClickFunnels account to be able to use the landing pages.  You'll need an email autoresponder to harness the email marketing stuff they provide, they recommend GetResponse or Aweber (both are legit, but are not free).
Then they will also tell you that you need a tracking app, which is where they recommend ClickMagick to you.
These external programs are all legit, and will cost you money on a monthly basis, oh and you won't be able to get The Breakout Code 2.0 to work without them.
Then there is the source for the traffic, which is via Solo Ads.  This is another expense you're going to need to factor in to getting this program to work.
Let's break it all down, so you understand how The Breakout Code 2.0 works…
There are two sides to factor, the first is that this product itself is just a low-price front-end product to get you into Barrett's sales funnel.  There there is the side that is the method that will make you money.
The basics to know is that the front-end product is just enough to get you into the door, to then show you tons of upsells that actually make up the full product that was marketed in the first place.
When you factor in that you're going to have to spend hundreds of dollars a month on the additional software, and then the upsells to make money, you'd love to think that you would need it to make you big money to actually recoup any money you've spent.
But that isn't going to be the case.
Don't get me wrong, sales funnels have a place.  But, not when there is a lack of transparency or honesty with what it is…
How The Breakout Code 2.0 Works…
Buy the product and gain access to the training material, and sales funnel/email swipes
Join ClickFunnels ($99/month) through their affiliate links to be able to use the sales funnel material to promote the same product you've just bought.
Join GetResponse or Aweber (both have free trials, but are paid services) to be able to capture emails into your list to promote the sales funnel too
Buy ClickMagick (tracking tool)
Pay those with huge email lists (Solo Ads) to get them to show your landing page (typically $100+ per month)
Now, just because that method works for these guys, it doesn't necessarily mean that this method will work for you.
If you were to just factor in the cost of ClickFunnels ($99/month), Aweber ($19/month – 500 subscribers), and then $100 on Solo Ads a month.  You would hope to think that you would be getting a return from your investment from promoting this product.  
No one can guarantee that, and as the product is not exactly forthcoming with the details, can you honestly think this will help you break even, let alone earn the amount of money they claim it is making them.
Those screenshots on the sales page about income, are also not technically anything to do with this product.  It only got launched on the 8th January.
They could have earned those from other projects, as they are both experienced marketers.  Plus it isn't too difficult to photoshop them.
Haven't Made Your First $1 Yet?
Studies have shown that more than 70% of the people who want to make money online have not made their first dollar yet. So, you're not alone!
How Much Does The Breakout Code 2.0 Cost?
Well, it sounds like a great deal on the first glance, as it only costs $13 and you get a money-making machine that doesn't require any work… oh, if only that was true.
Let's get into the costs of actually replicating their methods.
Like I've said, there are additional programs that are required.  Now, they are all legit, but are also paid services.  There's nothing wrong with any of them, although ClickFunnels is a little advanced for newbies, but as they use it, you'll need to use it, as they don't show you any alternative…
So, here's the cost of the methods alone… we'll get into the upsells shortly.
ClickFunnels – $99 per month
Aweber or GetResponse – both have free trials, then Aweber charges you based on subscriber numbers, so the least you will spend is $19 per month.  GetResponse starts at $15 per month, and again goes up as your subscribers goes up.
ClickMagick – is an affiliate tracking app – between $27 to $97 per month
Solo Ads – this will depend on your budget, but they normally recommend you spend at least $100
So, if you went with the minimum costs, then you're looking at a monthly spend of $241…
Then, you've got to factor in that all the promises and claims they made on the sales page, are based on the full product and not the front-end product that is $13.
So, let's detail the upsells to you now…
Front End Product – $13
OTO 1 – Cash on Demand – $37
OTO 2 – DFY Package – $197
OTO 3 – Breakout Inner Circle Profitz Club – $67
OTO 4 – Little Black Book – $47
OTO 5 – Unlimited Traffic – $97
OTO 6 – License Rights – $67
That brings the cost of the front end product, plus all the upsells to a staggering $525… and you also need to factor in the $241 monthly cost.
I know that technically, you don't need to buy these upsells, but these guys are expert marketers they will make it sound like you need them to make eye-watering amounts of money.  But sadly, I've seen too many of these programs that end up doing nothing but make the owners more money, and here's why…
The Affiliate Programs…
You see, these marketers, plus others like Jono Armstrong and Brendan Kane bring out tons and tons of products, that are all marketed as being the best thing since sliced bread.  But they bring out loads, because they know that they won't last long.
But if you were to buy the product and follow their training, you would sign up with ClickFunnels, Aweber/GetResponse and ClickMagick – all through their affiliate links.
This means that they will earn a commission for the introduction.  So, they earn money from the sale and any other invitation you take them up on.
This is why they make lots of money, and can show screenshots like they do.  But that doesn't guarantee it's going to happen for you…
P.S. This program enabled us to Create a 4-Figure Monthly Passive Income Stream.  It's Free to get started and costs only $49/month to go full-time!
What We Liked About The Breakout Code 2.0
Here's what we liked about The Breakout Code 2.0:
#1 It Introduces You to Affiliate Marketing
Despite them using questionable tactics and hype to sell a product that will not work as well as they claim it does, they do introduce you to a legitimate business model.
We use affiliate marketing ourselves to make money online, but it's better when you are promoting something you actually have an interest in, plus newbies would be much better learning free traffic generation techniques, before exploring paid traffic methods that can leave you with an empty wallet.
What We Didn't Like About The Breakout Code 2.0
Here's what we didn't like about The Breakout Code 2.0:
#1 All the Hype & Misleading Claims
This isn't unique to this product, but we hate that they all use hype and misleading claims to make you think that it's possible to get rich quickly.  If it was possible to just use one click to make money for newbies, then literally everyone would be doing it.
It's much easier for an experience marketer, with a huge email list to state they made $1,432 from one click.  But they don't tell you how much they spent on marketing it, or how many of their own affiliates are promoting it.
If you have a brand new blog with no traffic, then yes it's not going to be possible to make that kind of money today – but this program isn't going to be the solution to that.
Don't be fooled by their hype, they are experts at marketing…
#2 Upsells & Hidden Costs
Any product that hides the real cost of the product isn't going to win any plaudits in my book.  It is just a cowardly way of marketing.  Leading newbies into thinking they've found a solid solution, only to pull the rug from under their feet once their through the door is not a good one.
But when you factor in you will need to spend $5oo+ to get the full version of the program, and spend over $200+ a month to actually replicate their methods, that will lead to many people losing their money.
The money back guarantee will only really cover the $13.  It will not cover anything rom the additional programs, and it's up to the vendor whether they sanction a request on the upsells.
My biggest issue is with the traffic source being Solo Ads.  Just because you pay someone to share your landing page, doesn't guarantee anyone will click on it and actually buy what you're promoting.
But even if it did work, you would need to keep on paying to get traffic. 
#3 Positive Reviews From Affiliates
If you take another look at any of the other reviews you may have found about this program, you will have noticed that they are giving it a solid ten out of ten, or whatever other way they put it.  But you might not have noticed that they all launched their reviews before the product even launched.
This is a technique called Launch Jacking.  It's a way of getting your review to the top of the search engines, and it means publishing your review before the product has even launched.  Hence why they tell you when it launches in their review.
They only post what you learn from the sales page, with a little more detail.
But they also don't tell you how the product actually works (otherwise they would have to admit the details we've uncovered.
They are also offering tons of bonuses, if you buy it.  This shows they are more interested in making a sale, then helping you find a legitimate way to make money online.
I'd rather help you and give you the facts…
#5 Rehashed Version
They claim they have made loads of improvements with this latest version, but I don't seem much different from last time, I personally feel it's just a way of creating more hype and making the owners a little more money.
Haven't Made Your First $1 Yet?
Studies have shown that more than 70% of the people who want to make money online have not made their first dollar yet. So, you're not alone!
Is The Breakout Code 2.0 A Scam?
It's not technically a scam, in that it does provide you with some training and a method that could earn you some money.
But from the point of view of this product being completely misleading, it could be considered a scam.  There is no mention that you will need to spend money to actually replicate the methods they teach, and we're not talking a few dollars.
The minimum monthly spend is at least $241, and that would put most people off if that was mentioned upfront.
Paying for traffic can speed the process up, but only if everything is done correctly… But promoting questionable products is not going to make it work for you in the long run. That is why all these marketers launch so many products every month.
Affiliate Marketing is a legitimate option to make money online, but so many marketers try to make it sound so easy and simple to make money, even by the end of the day, when that isn't the case.
I'm not saying it's not possible to earn a good living from affiliate marketing, but you should learn from people who are going to help you, and not exploit you…
We recommend a training program that is honest and transparent about what it takes to make money online, that training program is called Wealthy Affiliate.  It provides training, tools and support to help you take a hobby or passion and turn it into an online business.
If you would like learn more about this fantastic program, that has enabled us to Create a 4-Figure Monthly Passive Income Stream, click here.
Thanks for checking out our The Breakout Code 2.0 Review!  If you have any questions or comments to add, then please write them in the comments section below. 😉