Welcome to our Niche Profit Classroom Review!
Niche Profit Classroom claims to be an introductory course to get you started with affiliate marketing.  But with all the hype included in this program, I can totally understand why you might also be thinking it might be a scam. 
First off, it's great to see that you're doing your research before buying into any "seemingly good" product.
That is how you avoid scams and find only legitimate ways to make money online!
To be completely transparent with you, we're not associated with Niche Profit Classroom in any form.  We're not here to pitch or sell you anything.
Instead, we're here to reveal to you what makes this training course so hyped up, and why I wouldn't recommend it to you…
Niche Profit Classroom Review Summary
Product Name: Niche Profit Classroom
Founder: Adam Short
Product Type: Affiliate Marketing Training Course
Price: $67/month with a 14-day free trial for $1
Best For: People looking to know about affiliate marketing, and for anyone who wants to get the tools that are within the platform.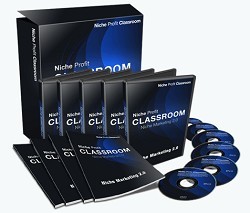 Summary: Niche Profit Classroom is an affiliate marketing training course, that was developed by Adam Short.  Short himself, has quite the reputation in the affiliate marketing industry, and this shows with the way he markets this program.
However, for reasons that we will share with you in this review, we wouldn't fully recommend this course to anyone.  The main factor for me not recommending this course to you is that it's overhyped with false claims and he also doesn't talk very well about other marketers (which I'll show you later) to the point where NPC almost comes across as a scam, when it is actually a 100% legit program…
Rating: 30/100
Recommended? No
What is Niche Profit Classroom?
Niche Profit Classroom is an affiliate marketing training program/platform, it was designed by Adam Short in 2003.  There have been five versions up until now.
NPC is a comprehensive training course that covers various topics, from finding a profitable niche, writing content, to creating email campaigns.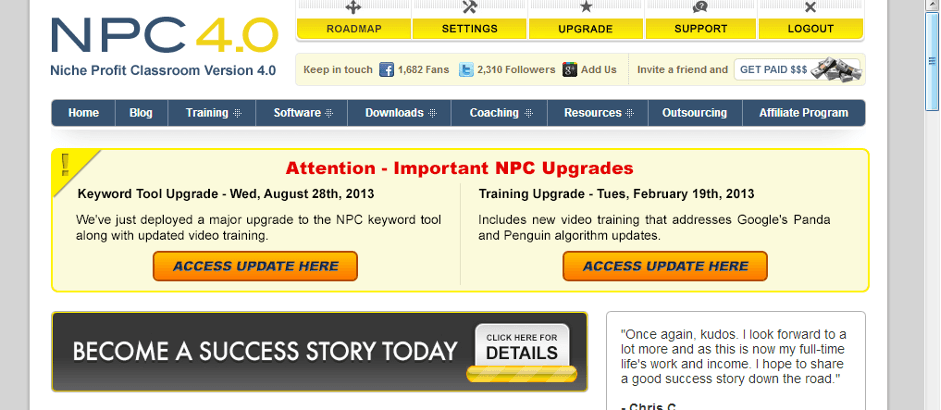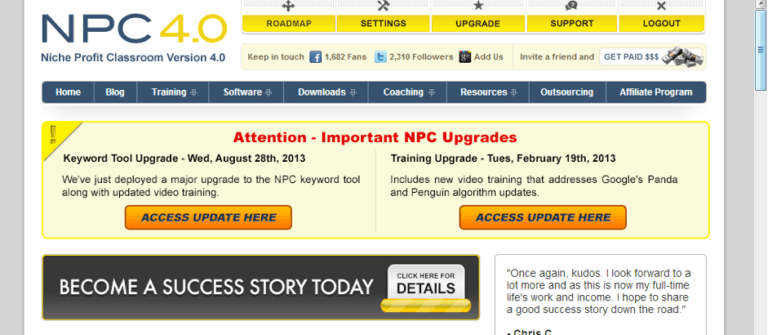 You might be thinking that Niche Profit Classroom may be similar to other programs such as Deadbeat Super Affiliate or Google Sniper.
But what makes NPC completely different from the rest of those programs is that it teaches you how to create your own products to sell through their websites, which is an excellent way of making money online.
Inside Niche Profit Classroom
Niche Profit Classroom is a platform that offers both training modules and tools to help you build your website, do keyword research, create and manage email campaigns, and so on.
What Are The Training Modules?
The training modules are as follows:
Niche Profit Shortcut – this covers how to create websites monetised via Google AdSense
Niche Profit Affiliate Mastery for Single Products – this covers how to create sites that sell one affiliate product
Niche Profit Affiliate Mastery for Multiple Products – this covers how to create sites that cover multiple affiliate products
Niche Profit Vendor Mastery – this covers how to sell your own products through your sites
The training tutorials are designed to help you build everything from scratch, including how to find your niche, to knowing how to get traffic too.
NPC Tools & Software
The tools within Niche Profit Classroom are:
Market Profiler – Helps you do market research
Keyword Tool – Their keyword research tool
Niche Profit Press – Drag and Drop niche website builder
Mini Course Wizard – Auto-email writer software with templates
Sales Letter Wizard – Sales letter creationg tool
Opt-in Page Wizard – Opt-in pages creation tool
Ready Made Businesses/Niche Packs
You also gain access to what they call "Niche Packs", these contain:
Niche Research materials
An e-Book
Sales Letter templates
Graphic Packs
SEO articles
Sales Letters
Keyword Research
10-day mini-course
This are labelled as a "shortcut" to a niche website, and has everything done for you.
There are elements that are going to be really good, as it gives you access into different niche ideas, market research, etc. It could save you a lot of time with regards Niche research.
How Much Does Niche Profit Classroom Cost?
Niche Profit Classroom offers a 14-day trial period for just $1.
If you find yourself satisfied with their offer past the 14-day trial, then you will proceed onto their monthly recurring cost of $67.
You can cancel the trial at any time, and you also get to keep all of the materials.
They also offer a 30-day guarantee so if you cancel within this time, you pay nothing and you also get to keep all the materials.
Then, there are the three upsells that are within the program:
10 PLR Niche Packs ($247 one-time fee)
Link Tracks Package ($67 one-time fee)
Outsourcing Training ($67 one-time fee)
Keep in mind that the Niche Packs are PLR or Private Label Rights products that are sold to everyone to use as they please.  These will usually include articles, e-books, themes, etc.
I wouldn't recommend using any PLR products in any way.  Basically because you could get penalised by Google and the other search engines for having duplicate content, unless you are willing to hire someone to rewrite the articles for you…
Haven't Made Your First $1 Yet?
Studies have shown that more than 70% of the people who want to make money online have not made their first dollar yet. So, you're not alone!
Who's Niche Profit Classroom For?
Niche Profit Classroom is an Internet Marketing training platform, that is for any of the following groups:
Anyone wanting to learn about the basics of internet marketing
Anyone wanting to know how to set-up their internet marketing business
Anyone wanting to expand their knowledge of internet marketing
Anyone wanting to access the tools and the PLR packs in the program.
What We Liked About Niche Profit Classroom?
Here's what we liked about Niche Profit Classroom:
#1 It's Affiliate Marketing Shown Correctly (To Some Extent)
For anyone who wants to get started with affiliate marketing, I would suggest that Niche Profit Classroom is a decent way to get started…
When I say decent, I mean that it at least shows you how affiliate marketing is supposed to work.  It shows you the work you're going to be seeing if you are going into affiliate marketing.
Things like content creation, market and keyword research, and even SEO, are all part of affiliate marketing, and Niche Profit Classroom does show you that.
However, for the price you are paying for NPC, there are much better training platforms out there could give you more value for your time and money.
My advice would be, instead of investing time and money into NPC, I would suggest you look at platforms such as Wealthy Affiliate, or Builderall.
What We Didn't Like About Niche Profit Classroom
Here's what we didn't like about Niche Profit Classroom:
#1 Adam Short's Bold Claims
Considering Short's knowledge and experience, as a professional marketer you would have thought that he wouldn't rely on loads of hype, and bashing other internet marketers.
But thats exactly what he has done with NPC.  He makes some outrageous claims and targets other Internet Marketing gurus…
First, let's look at his claims…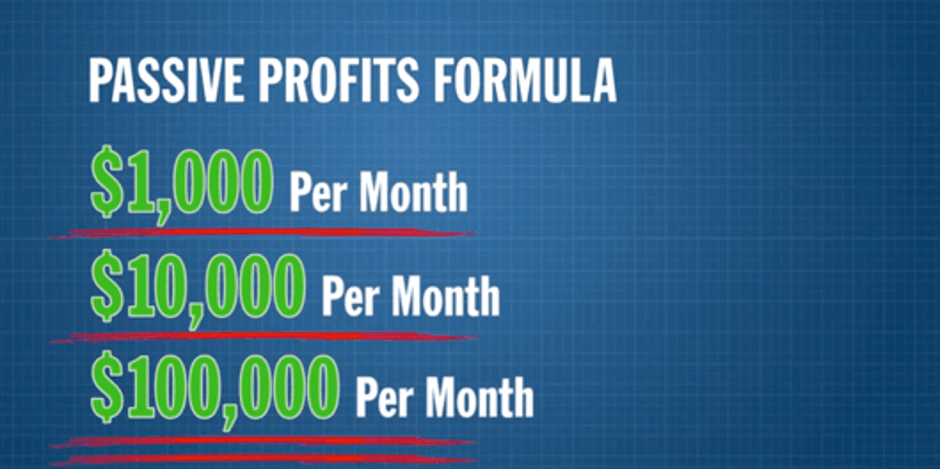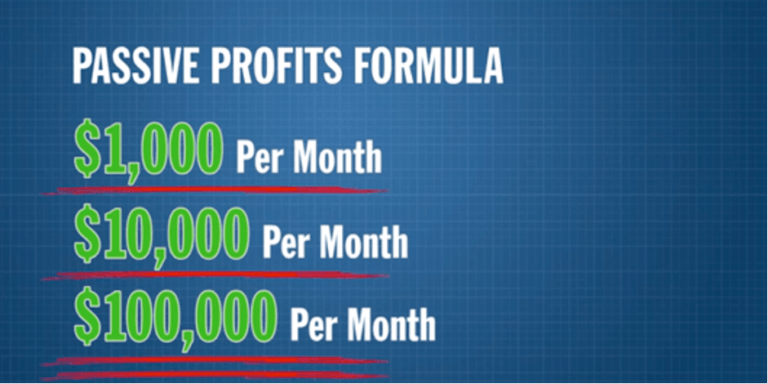 Short, himself is a "7-figure a year" marketer, and makes a bold claim that you could make 5 figures within 60 to 90 days.


His claims actually don't stop at just saying that you could earn those income figures, but he actually tells you "you will!".
There are several implications that come with these claims.
First off, anyone who wants to buy into the program are already programmed to think that they're going to earn a lot of money with this program, but that's not really the case.
I mean, it is possible to make that kind of money with affiliate marketing, but it will take a lot of work and it's not going to happen in just 90 days.  It will take you much longer to achieve a 5-figure income.
I'm not going to go into the specifics of why he is selling you short on the whole process, but if you want to go in the right direction, check out our step-by-step guide that helps explain things for you…
#2 Short Bashes Marketing Gurus To Promote His Site
Adam Short actually bashes or ridicules other marketing gurus as he promotes his own site.  Here are some examples:


Short isn't doing anything different from any other "guru" out there.  He uses the same tactics, claims, and manipulation to get customers.  He even uses the same rags to riches story too.
You know how that goes… Marketer gets fired from their day job, accidentally discovers a money-making system online, and wants to share it with the world… for a price.
Either way, I don't really condone Short's tactics on bashing other gurus.  Simply put, it is totally unprofessional and it makes other affiliate marketers look bad.
If you want to go after an affiliate marketer, go for the products or programs he or she promotes.
#3 His Questionable Promotion Tactics
He way he is promoting this program almost makes it look like a scam.  In fact, on initial inspection he is more likely to put people off the program, rather than entice people in…
First of all, he is using inflated valuations and gives you the impression that there is a long queue of people that wants to get into the program.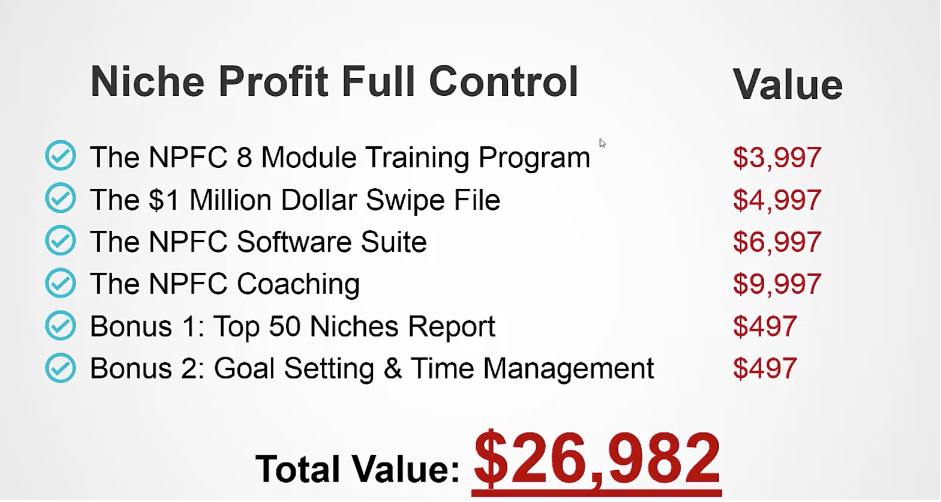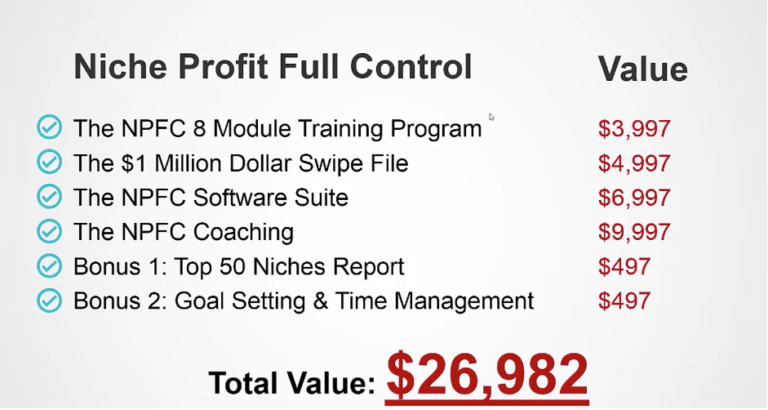 If you believe these valuations, then you think you are getting $26,000 worth, so you think you are getting a really good bargain.  But the truth is, you're not.
He also uses desperate call-to-actions, including the bonus that's limited to the first 20 people to sign up.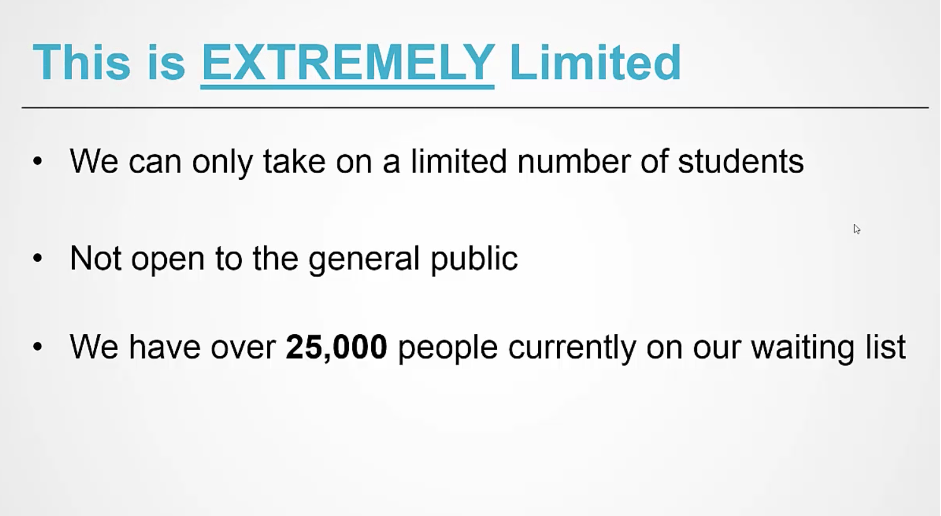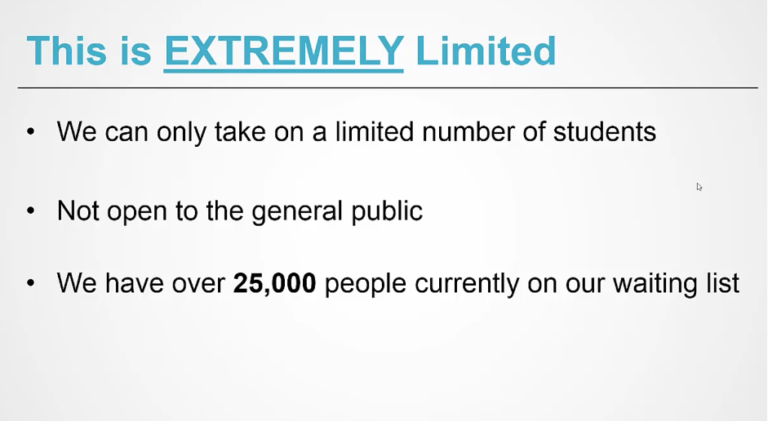 As with many of the affiliate marketing programs that we've reviewed on this site, I know for a fact that these "limited sign-ups" are nothing more than an attempt to pressure you into signing up on an impulse, and without much thought…
Recommended: This is how we created a 4-Figure Monthly Passive Income Stream…
#4 Pointless & Expensive Upsells
Adam keeps pointing out how he's different from all the other marketing gurus, and he tries to do this by providing you with upsells.
But he fails…
When you order a product from Niche Profit Classroom, you are presented with multiple upsells, which as you might expect, has you spending more money…
He makes you believe that these upsells are exactly what you need for when you're trying to build an online business, and that you shouldn't miss out on improving your online business every chance you get.
But the problem is that these upsells are completely useless and don't offer anything of real value.  All they're offering you is nothing more than basic PLR and keyword research documents.
Adam goes on to tell you that he's got everything ready for your online business here for you on a silver platter, and all you have to do is enter your credit card details…
I personally feel this is not worth your money.  You can save yourself a lot of money by creating your own content and doing your own research…
Haven't Made Your First $1 Yet?
Studies have shown that more than 70% of the people who want to make money online have not made their first dollar yet. So, you're not alone!
Is Niche Profit Classroom A Scam?
Niche Profit Classroom is a legitimate training platform teaching affiliate marketing.  But it uses questionable marketing tactics to promote it, which makes it a platform I couldn't really recommend to you.
Using hype, bold claims and bashing marketing gurus are things we would expect from a scammer looking to exploit beginners, and not something I would expect from a reputable marketer like Short.
It then gets worse with his useless and expensive upsells that may be detrimental to your own website…
Affiliate Marketing is a fantastic way to make money online, but it doesn't mean you need to buy into a program that uses too much hype and questionable marketing tactics.
We would recommend a proven platform that doesn't rely on hype to sell itself, it's the help and support that put this platform above all the others.
If you want to learn more about the platform that helped us Create a 4-Figure Monthly Passive Income Stream, then check out Wealthy Affiliate!
Thanks for checking out our Niche Profit Classroom Review!  If you have any questions or comments to add, then please write them in the comments section below. 😉