Welcome to our LifePoints Review!
LifePoints is a platform that allows you to earn money and rewards by completing online surveys, and other small tasks on your laptop or phone.  LifePoints also claims to have over 5 million members, and offer surveys in 26 different languages.
But the real question is… Is LifePoints Panel A Scam or Legit?  Can you really make money just by completing online surveys?
First off, it's great to see that you're doing your research before buying into any "seemingly good" product.
That is how you avoid scams and find only legitimate ways to make money online!
To be completely transparent with you, we're not associated with LifePoints in any form.  We're not here to pitch or sell you anything.
Instead, I'm here to take a closer look at LifePoints and share with you what we found out…
LifePoints Review Summary
Product Name: LifePoints
Founder: Not Disclosed
Product Type: Paid Survey Site
Price: Free to Join
Best For: Casual Income Seekers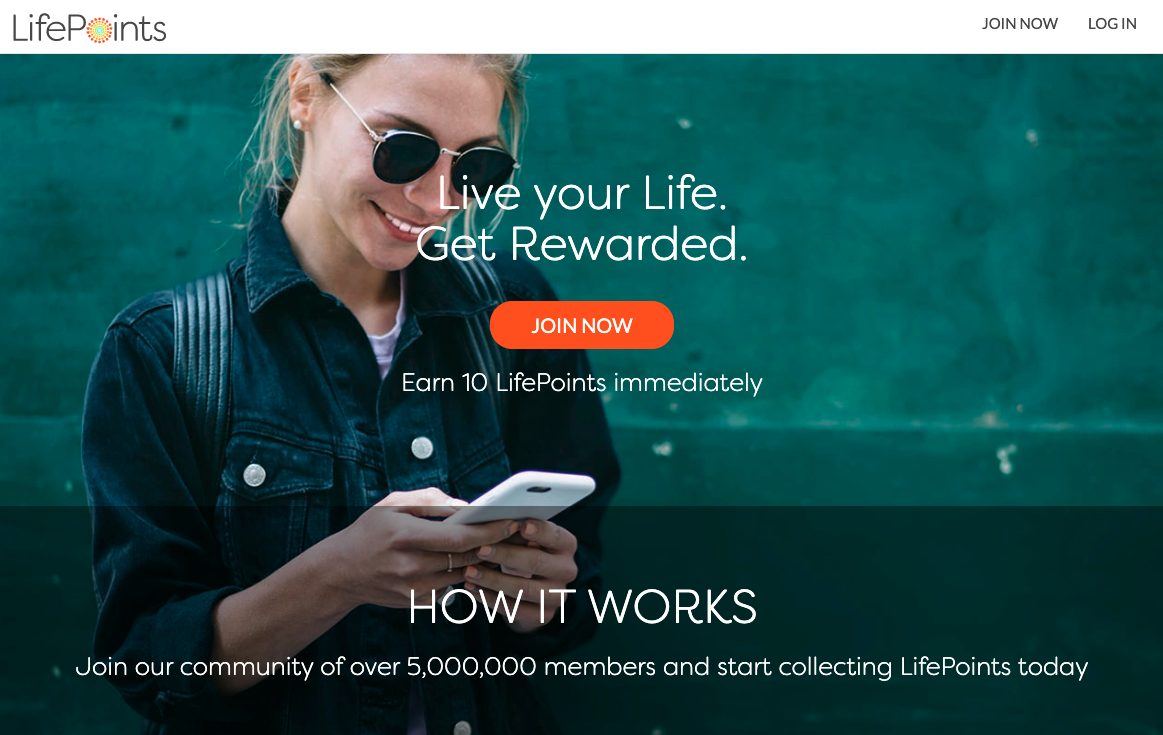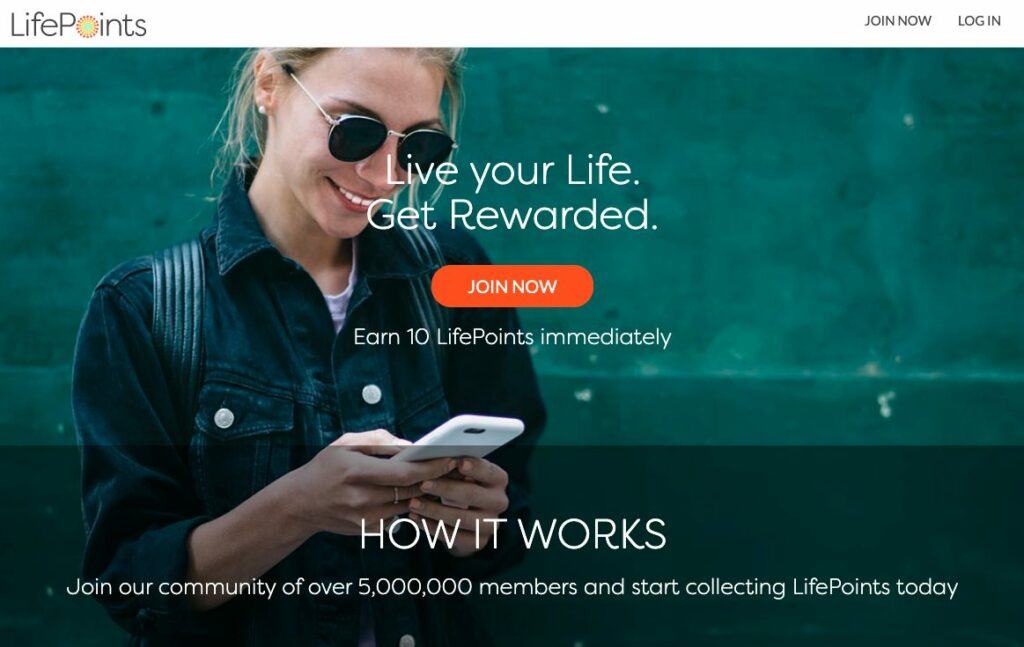 Summary: LifePoints or LifePoints Panels is a paid survey site that was born out of a merger of two old survey sites.  There is the opportunity to earn money, but it is just like any other typical survey site, and that means the income potential is really low… But they do make up for this with a high number of survey availability.
Rating: 50/100
Recommended? Not Really
LifePoints or LifePoints Panels is a survey site.  It's been around for quite some time now, and boasts 5 million users worldwide.
There are plenty of survey sites online for users to make money.  Each of them come with unique features, pros and cons.  The income potential is not really that great, but suits some people.
Survey sites, or survey panels objective is to provide a platform for market research.
Major brands can use the platform to get feedback on their products or services, and individual users (panelists) get paid for providing that feedback.
LifePoints has a number of benefits compared to other platforms out there, but that doesn't make it perfect.  Here's the information you need to know…
I said earlier that LifePoints claims to have 5 million users, but there's a caveat to that impressive number.
LifePoints is actually a combination of two older platforms, called Lightspeed and MySurvey.  So, many of the users from these two platforms were brought over to LifePoints, hence the number is thus.
If you're still doubting that claim, don't worry.  One of the companies, Lightspeed, has been around since the 1940s and is one of the oldest market research companies in the world.  They conduct market research all over the world.
Since LifePoints itself started a few years ago, they're getting a mixed set of reviews.  But that could be that the majority of people aren't happy with the transition from the old two platforms to the new combination.
Either way, you should know that LifePoints is a legitimate opportunity…
As a panelist, you can participate in their market research activities.  These activities are requests from their clients in the hopes of improving their products and/or services.
There are three ways to make money from LifePoints:
Surveys
Tracking Consumer Behaviour
Product Testing
We'll explain all of this down below.
As you complete these tasks, you earn points.  When you earn enough points and you'll be able to exchange them for nice rewards.
How Do LifePoints Make Money?
You might be wondering how companies like LifePoints make money… Well, their clients simply pay them to use their platform to generate feedback from their consumers.
LifePoints doesn't take any money from their members, including you.
When LifePoints gets paid by their clients, a portion of that fee is split between the members who did the said task.  For example, could get paid $1,000 for a survey that requires 1000 panelists to complete.  LifePoints takes a portion of the fee, let's say $250, and they divide that between the 1,000 panelists.
Keep in mind, that the figure we used was just an example.  With survey sites having really low payouts for completing surveys, the figures are probably nowhere near that generous…
Haven't Made Your First $1 Yet?
Studies have shown that more than 70% of the people who want to make money online have not made their first dollar yet. So, you're not alone!
Getting Started with LifePoints
Getting started with LifePoints is pretty easy, as the only requirement is that you are at least 14 years old, and you have an internet connection…
You'll need to fill out some basic information such as name, age, gender, and other demographic information.  This is common with survey sites, as it helps LifePoints show you the best surveys to match your demographic.
Once you've completed your initial sign-up, you'll be asked to confirm your email address.  Once you have confirmed your email address, you'll be able to log into your account.
Recommended Post: 10 Things You MUST Know Before Taking a Paid Survey Online
Instead of earning money directly, with LifePoints you have to earn points that you can then redeem for stuff, we'll go through that later…
But for now, let's go through how you earn these points.  The more tasks you complete, the more points you collect.
The earning potential varies a lot between tasks, with some only earning you as little as 20 points, and others that will earn you 100 points.
You will see how many points you earn before you decide which tasks you complete, from your dashboard.
You'll also see how many points you have accumulated from your dashboard too.
There are three types of tasks you can complete to earn LifePoints:
Surveys
Surveys are the most common task you'll find on LifePoints.  These surveys cover a range of different topics, from daily life to health, shopping habits, brand awareness, etc.
Not every panelist has access to the same surveys, as this will depend on your demographics.  The idea is that you'll only be presented with surveys relevant to you when you log into your dashboard.
I noticed that the longest the surveys take is typically ten minutes.  When you compare that to other sites that have a survey taking you 45 minutes, and not a great reward, this is definitely a good point for LifePoints.
Diaries
You can also earn points through something called Diaries, this is where you track your behaviour as a consumer in logging diary entries.
In other words, you can use the diary feature to tell companies about your experiences.  You'll record how log you waited in line at a store, what's your interaction with the staff were like, things like that.
I would describe it as a Mystery Shopper program, really.
Product Testing
The final opportunity to earn points is testing products.
This is how LifePoints can give companies feedback on a specific product.  Just select a product that you would like to test from your dashboard.  Then they will send it out to you (for free!), and then give them constructive feedback, answer questions, etc.
You'll be asked to fill in a standard questionnaire developed by LifePoints themselves to gauge customer feedback.
How To Make Money from LifePoints
Once you've earned enough points from completing these tasks, you can redeem them to collect your rewards.
The thing to remember is that LifePoints aren't an exact currency.  They do not translate to a specific dollar amount.
Instead, you use these points to "shop" for various rewards from their site.  Those rewards include gift cards to big retailers, PayPal money, and donations to major charities.
According their website, you should know that these points can actually expire.  You have to spend them within 3 years of actually earning them.  But to get the bigger rewards, you need to save them up.  
The earning potential from LifePoints, like any other survey site, is not exactly that great.  At most, you might be earning an additional $100 per month, which is alright, I suppose.
LifePoints Redemption Options
You points are converted into different rewards, as offered by LifePoints:
Gift Cards need 550 points in order to be converted to a $5 e-gift card (That works at a conversation of 0.9 cents per point)
PayPal vouchers need 1,200 points. (This puts you at about $0.83 per point when you redeem it for cash. Note: PayPal may also take a deduction from your earnings)
Donations also need 500 points to cash out $5. (This allows you to transfer your earnings to a charity of your choice)
LifePoints is a platform meant for people who don't mind doing a lot of tasks online for a minimum amount of money.  
This may be ok, that will depend on your aspirations.  But this will not guarantee a full-time income, and LifePoints won't even promise you that.
If spending hours on surveys for a few dollars a day is your thing, then this might be ok for you…
What We Liked About LifePoints
Here's what we liked about LifePoints:
#1 Survey Availability
We were pleasantly surprised by the number of surveys that were actually available to complete when logged in.  This means they have a good supply of surveys coming from clients for you to complete.
#2 Short Surveys
The longest survey within LifePoints is just ten minutes.  That is considerably shorter than the average survey times of other survey companies.  Other sites have had 45-minute surveys with still a really low pay out.
#3 Internationally Available
With 26 different languages and international availability, this is not just a platform for the usual suspects.  Most platforms are geared up solely for those in the US, Canada, Australia and the UK.  But LifePoints shows it's tailored to other users around the world as well.
What We Didn't Like About LifePoints
Here's what we didn't like about LifePoints:
#1 Low Income Potential
Online surveys, no matter how much you love doing them (I'll be surprised if you did) are not going to earn you a full-time income.  You'll be lucky to earn $100 a month, may be more if you are lucky.  
You'll end up chasing income, as you will never really be earning enough to make this something that you could do on it's own…
#2 Unpredictable Earnings
One of the biggest drawbacks of LifePoints, when you compare it to other survey sites like Swagbucks, is that the value of points is unpredictable.  There's no way of knowing how much you can realistically earn for each survey.
#3 Some Glitches
Some users have reported that they have had problems with both the website and the app, especially when it comes to actually signing up with LifePoints and creating accounts.
#4 Your Points Expire…
Your points earned with LifePoints expire after 3 years, this makes it difficult to save up your points for a really big payout.  But this can be overcome by redeeming your points fairly regularly…
#5 No Referral Program
We found it really odd that they didn't offer a referral program, or a refer a friend program.  This is a usual way of earning points or money with GPT or survey sites.
This is a little disappointing, really…
Haven't Made Your First $1 Yet?
Studies have shown that more than 70% of the people who want to make money online have not made their first dollar yet. So, you're not alone!
LifePoints is a legitimate survey site that offers you the chance to earn "points" for completing tasks relating to consumer research.  Whilst the name LifePoints is relatively new, it is a platform that was created through the combination of two established market research companies, LightSpeed and MyPoints.  LightSpeed has been around since 1940, so this company has a lot of history.
Whilst completing online surveys is something that might relieve a little boredom, don't think that this will lead you to a full-time income.  The income potential is really low, and that is the norm within this industry.
They also lack a referral program which is usually a great way to make money, but is sadly not available.
So, if you're happy with just earning some extra cash, then LifePoints is definitely a solid option.  But if you were hoping to make a living, then you may want to check out, what we think is the best way to make money online!
Online surveys are ok, but due to the really low payout per survey, you need to spend hours and hours completing them just to earn a few dollars.  Something we think is kind of boring, and a huge waste of time.
Instead, Affiliate Marketing is our top recommended business model for anyone looking to make a good amount of money online.
Thanks to Affiliate Marketing and the training at our #1 Recommended Training program, we've Created a 4-Figure Monthly Passive Income Stream.  If you want to learn the potential of it, then click here…
Thanks for checking out our LifePoints Review!  If you have any questions or comments to add, then please write them in the comments section below. 😉