Welcome to our Zoombucks Review!
There are so many Get Paid To sites out there and some of these reward sites are actually scams disguised as a legit GPT site.  So, where does Zoombucks sit? Is Zoombucks a scam?
Zoombucks is a site that is promising fast processing times and excellent pay-outs, but is it really all as good as it is made out?
Get Paid To or GPT sites don't tend to offer a lot when it comes towards income potential, and it is safe to assume that 90% of them will never make you any real money.
Let's see where Zoombucks could take you.  Will it make you money?
First off, it's great to see that you're doing your research before buying into a "seemingly good" product.
It is the best way to avoid scams and find the legitimate way to make money online!
To be completely transparent with you, we are not associated with Zoombucks in any form.  So, you can relax, we are not here to pitch or sell you anything to you.
Instead we are going to reveal to you that despite Zoombucks not being a scam, it is not a GPT program worth joining.
Let's get started with a quick product overview…
Zoombucks Review Summary
Product Name: Zoombucks
Founder: Michael Nyby, Vikas Tailor
Product Type: Get Paid To/Online Survey Platform
Price: Free to Join
Best For: Casual Income Seekers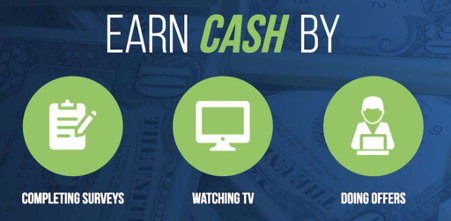 Summary: Zoombucks is a legitimate Get Paid To or GPT program that allows you to earn money for completing tasks like online surveys, watching videos, completing offers or referring friends.  But the income potential is really low, and it doesn't particularly stand out from the other GPT programs out there…
Rating: 30/100
Recommended? Not Really
We have seen a few other review sites state that Zoombucks started out in 2018, however this isn't strictly true.  Zoombucks has been around for quite some time. It is actually one of the oldest GPT sites out there.
It went away for about 4 years, before coming back online in November 2018.
Zoombucks is part of the Marketing Group Inc, which is a parent company of GrabPoints, in a sense they are like siblings.
Zoombucks is a company that was founded by Michael Nyby and Vikas Tailor, who owns EarnthatBuck.
Zoombucks is a Get Paid To Reward site.  It offers you ways of earning cash by completing surveys, watching videos and a few other ways to make money.
There are many survey sites or GPT sites online, such as Swagbucks, MyPoints, Prolific Surveys, to name a few…
Like I said, Zoombucks offers you a selection of different ways to earn money or points, to be precise, that you can cash out for real money.
It is free to sign up with Zoombucks and there are no restrictions on who can join.  Many GPT platforms are only available in specific countries, this isn't an issue with Zoombucks.
Signing up is as simple as filling in the online application form and then a few profiling questions.
They do not currently have a mobile app, but the website is mobile friendly, and you can access it from your mobile device or tablet easily.
Let's go through the different ways to earn these points, that you can cash out.
Option 1 – Online Surveys
Like many other GPT sites, like Swagbucks or Prolific AC, the main route to making money is through completing paid surveys.
Their survey platform has two parts: Survey Routers and Zoombucks Survey.

We think the reason for the two different parts is that some will be from Zoombucks themselves and others will be from third party survey providers.
Paid Surveys do require a lot of time, so you will need to factor that in and that you will need to make sure you answer correctly.  Once you complete the survey, you will receive a certain amount of points, the longer the survey, the more points you will get.
Option 2 – Watch Videos
This is also a common option with GPT platforms, you watch videos and earn a few points.  You will find many different videos from many different categories on Zoombucks, but you must remember the majority will have low rewards.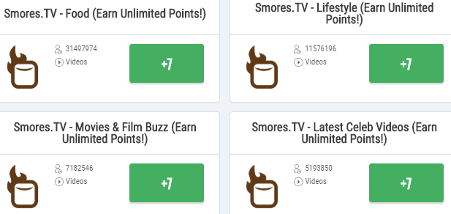 The majority of the videos will be 30-second ads, and you will need to watch them through to get rewarded.  Some videos are also 2-minute longs, but you can get away with only watching 30 seconds of it to get credited for the points.
Option 3 – Online Offers
You will also find a number of paid and free offers on their Offer wall where you can pick and choose the offers you want to take.

Most of the paid offers you see will have high rewards, but they'll have you signing up with your credit card.  As long as you know how and when to cancel it, you should be fine. 
As far as we know, the site that are asking for your credit card information are all legitimate and will not cause you any problems.
But you must remember to cancel them before they charge your credit card.
Option 4 – Referrals
You can earn more money by inviting people to sign up with Zoombucks, however it doesn't offer a lot of points.
For people living in the US, Canada or the UK, you will earn 250 points, which is about $0.25 per invite.  Other countries will only earn $0.025 for inviting a friend.
But you will only get credited when your referral gets 1000 points (or about $1 in earnings).
All in all, there are better referral systems out there with other GPT platforms.
Haven't Made Your First $1 Yet?
Studies have shown that more than 70% of the people who want to make money online have not made their first dollar yet. So, you're not alone!
How Do You Get Paid at Zoombucks
Much like Swagbucks, Zoombucks offers their reward as points and not cash.  Every point will get you $0.001.  This means you need 1000 points to earn yourself $1.
You will need a minimum of $3 or 3000 points to be able to withdraw your money via PayPal.  It is 3600 for Skrill.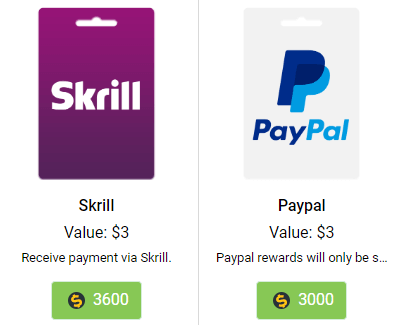 The payout level is much lower than other reward sites, but the more important aspect is how long it will take you to earn the amount.  You need to look at how long it will take you to earn 3000 points.
Zoombucks is for someone who is looking to earn a few bucks every now and then, but it will not be consistent income potential.
If you have a lot of free time, then this might be for you.  But then again, there are much better GPT platforms out there.
Here are a few we recommend:
P.S. This program helped us Create a 4-Figure Monthly Passive Income Stream.  It's Free to Get Started and Offers Training, Tools, & Support…
What We Liked About Zoombucks
Here is what we liked about Zoombucks:
#1 Very Low Withdrawal Threshold
A $3 withdrawal threshold is pretty much the lowest one we have seen.  Most survey or GPT sites that we have reviewed need at least $5-$10 to get the money out, and sometimes, that is just not worth the hassle anymore.
Most GPT sites have set it so high, that there is pretty much no point trying to hit it.
What We Didn't Like About Zoombucks
Here is what we didn't like about Zoombucks:
#1 Low Income Potential!
There is not much money to be made with Zoombucks.  Inviting others may sound lucrative at $0.25, but your referral needs to first earn at least a dollar for you to earn that amount.
Most surveys will not earn you a huge amount and with the time it takes to complete, it will take you a lot of time to get to the really low threshold.
#2 Survey Qualification
This is typical of a lot of survey sites; you will still need to qualify for the surveys, and this is normally the biggest thing that affects your income potential.
Seeing surveys and then filling in some basic detail only to get booted out as not eligible is one of the most frustrating things about survey sites.
#3 Paid Offers Could Be Considered a Trap!
Paid offers and free offers may be lucrative, but they are a trap if you take too much of them and it may cost you a lot of money in the long run.
It is true that you can cancel your subscription at any time for these trial offers, but some of the companies will make it difficult for you to cancel so you may still get billed.
Haven't Made Your First $1 Yet?
Studies have shown that more than 70% of the people who want to make money online have not made their first dollar yet. So, you're not alone!
Let's first put your mind at ease, Zoombucks is definitely not a scam.  It is a legitimate GPT site.  But that doesn't mean it is the best site out there.  The income potential is really low, which is a common trait within GPT sites, so you will not be able to earn a full-time income from their program.
The only positive thing is really that the withdrawal threshold is really low.  $3 is a low threshold, but like we said it depends on how long it takes for you to earn that $3.
My Zoombucks Review - Final Conclusion
Zoombucks may not be a scam, but like many GPT sites it is not really going to earn you a ton of money.  It could be an option if you are really into completing online surveys and want to add this to a selection that you already use.
But in reality, most people who are completing surveys are either only interested in earning casual income or have never found a better alternative?
We found a much better alternative, that earns us much more than online surveys could ever do…
If you are looking for a legitimate way to make money online, but are sick of survey sites that only pay a few cents, then you may be interested in learning how we earn money online…
We earn money through Affiliate Marketing.  You could turn your passion or hobby into a full-time income stream through Affiliate Marketing.  We have created a 4-Figure Monthly Passive Income Stream through it and you could too.
If you want to learn more about Affiliate Marketing, then click HERE.
Thanks for checking out our Zoombucks Review!  If you have any questions or comments to add, then please write them in the comments section below. 😉