Welcome to our Club Cash Fund Review!
Is the Club Cash Fund a Scam?  There are definitely some red flags when you start digging into this cash gifting scheme.
We have recently reviewed a number of cash gifting programs and they all seem to follow a similar model, where they promise you easy money, but it isn't actually as easy as they make out.
With a reliance on recruiting new people as the only way for you to make money, we suspect this program could actually be a Pyramid Scheme.  Read on to learn why we feel that way…
First off, it's great to see that you're doing your research before buying into any "seemingly good" product.
That is how you avoid scams and find only legitimate ways to make money online!
To be completely transparent with you, we're not associated with The Club Cash Fund in any form.  We're not here to pitch or sell you anything.
Instead, we just want to reveal to you all the red flags that we found out during our research…
Club Cash Fund Review Summary
Product Name: Club Cash Fund
Founder: John "Chad" Stalvey
Product Type: Cash Gifting MLM company (Pyramid Scheme)
Price: $80 to sign up
Best For: No One!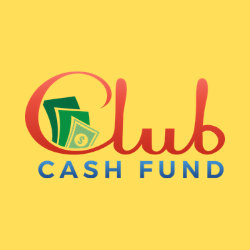 Summary:  Club Cash Fund is a cash gifting MLM business opportunity.  The sales pitch makes it look like it is really easy to earn money, but there are too many red flags about this product and as it is totally reliant on you recruiting new members and the lack of a product, we feel it is more like a Pyramid Scheme and a way for you to lose your money…
Rating: 10/100
Recommended? No!
What is The Club Cash Fund?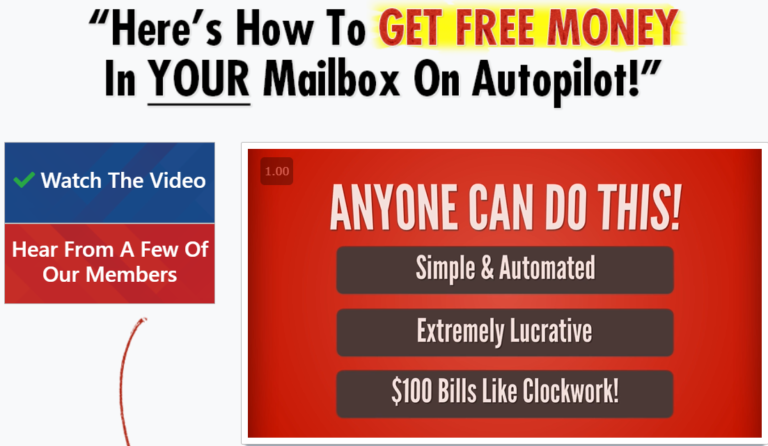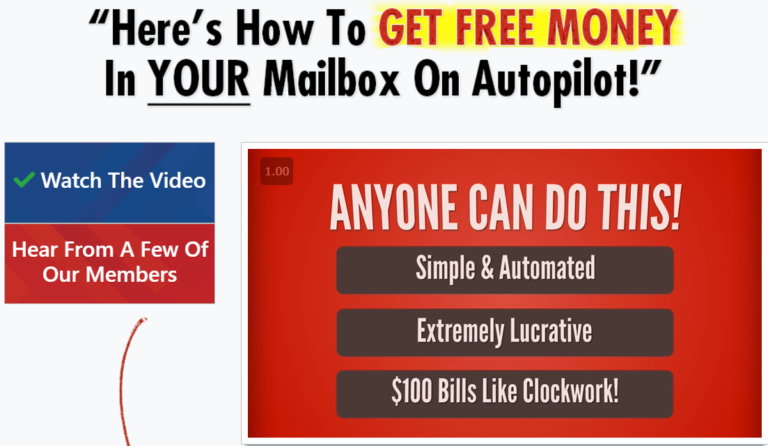 What this means if that members who join up send money or "cash" in the mail, hoping that they receive cash from other members who join after them.
This isn't the first cash gifting scheme we have found; we have reviewed the 30 Day Success Club and we thought it constituted a scam. 
They may not be entirely illegal, but that doesn't mean they are legit either or worthwhile, if you consider the other cash gifting schemes we have reviewed – we consider many of them scams and they lack any real chances of working in the long run.
Who's Behind The Club Cash Fund?
The landing page doesn't tell you who is behind it, but if you dig long enough, we found out it was John Stalvey.
This website only launched in October 2018.
But John is an old hat at MLM, with programs like GiveOpp and Numis Network back in 2010.
He then came back on the scene with the Infinite Leverage System, which ran through Streamlined Marketing Systems.
But this collapsed in 2015 and then he launched Traffic Authority, but guess what happened?
Yep, it closed in 2017, but then got rebooted as the Finish Line Network.
Now, he has the Club Cash Fund.
I don't know about you, but this is when I started questioning whether I could trust this guy in any way, and I hadn't even got into the product yet…
How Does The Club Cash Fund Work?
Let's first answer the question about whether it offers a product or service and the answer is… there is no product or service for you to sell or offer.
It is simply a system where you gift cash in the hope that you get some back if anyone else decides to believe the BS in these schemes and put money in too.
Does Club Cash Fund Work?
If you are asking me whether you could earn money through this scheme, I would be sceptical, but I would say yes.
HOWEVER…
If you were expecting to earn a full-time income with this program, then I would have to disappoint you and say that is not how it works!
They use the sales pitch that you will "get $100 in your mailbox on autopilot" But it doesn't state when you will get it, or even if you will get it.
There is another important factor to consider too.  Cash Gifting via direct mail is not legit at all.
You will be earning money across multiple levels and that is why this business model looks more like an illegal pyramid scheme, and the FTC have closed down businesses for operating these schemes too.  
Not all MLM companies run a pyramid scheme.  99% of people lose money with MLMs, but at least most of them offer you products and services to promote. 
With this scheme, you are posting money in the hope that it comes back that they received it and that someone else will cough up in the same way so you can earn money too.
I cannot see why people would send money to a complete stranger, regardless of how good their sales pitch is.
Haven't Made Your First $1 Yet?
Studies have shown that more than 70% of the people who want to make money online have not made their first dollar yet. So, you're not alone!
How to Make Money with Club Cash Fund
Let us go through how you are supposed to make money with the Club Cash Fund and see what you think after that.
To make money with Club Cash Fund, you will have to:
Sign up to qualify for cash gifts
Recruit other people to join under you
Help people recruit under them to earn commissions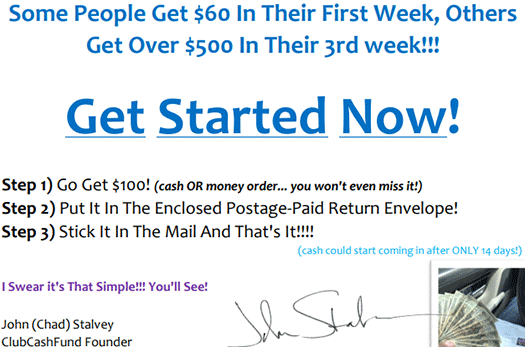 The bulk of any money you earn will come from recruiting new people into the program, which is a red flag for this being a pyramid scheme under the FTC guidelines.
We have no proof it is a pyramid scheme, but I do believe the FTC would agree.
Getting Started with The Club Cash Fund
To join Club Cash Fund, you need to pay $80.  This just gets you into the gifting system.
Then every time you recruit someone who pays the $80, you will get a $20 commission.
The remaining $60 goes to the person who recruited you and so on.
It might sound really easy, get a few mates to join and you are earning some money.  But, like anything like this, it is nowhere near as easy as they make out…
The Club Cash Fund Compensation Plan
The owner, John Stalvey coordinates the compensation through the website rotator system.  This system is designed to take all of the members referral links and then divide them by everyone within the rotator.
The idea is this give everyone equal opportunity to earn money within the system.
SO, every direct and indirect referral gets you $20.
The plan works out like this:
Position 1: This is your current level, and you will get $20
Position 2: Your sponsor would get $20.00
Position 3: Your sponsor has a sponsor too. So, they'll get paid $20.00
Position 4: Sponsors of your sponsors' sponsors get $20
Position 5: The company receives $20.00
Still confused? So, Am I.
What We Liked About The Club Cash Fund
There's nothing we liked about the Club Cash Fund…
What We Didn't Like About The Club Cash Fund
Here is what we didn't like about the Club Cash Fund:
#1 Are You Ready to Recruit a Lot of People to Make it Worthwhile?
You are going to need to recruit at least 4 people to be able to make up for your initial $80.  But you are going to need to recruit more people to start making any profit.
For us, this is simple not worth the hassle.  Added to that is the fact that you are not on a fixed schedule as to whether you will get paid $20 every time you recruit someone.
All that work for $20, no thanks…
#2 It is Simply Not Sustainable
Like most cash gifting schemes, it is simply not sustainable because you only get paid once you have signed someone else up.  As, most would describe this as a pyramid scheme rather than an MLM, it begs the question of whether anyone else would sign up with such a program
#3 All the Signs of a Pyramid Scheme
The FTC may not have found this scheme and classified it as one, but we think it has all the signs of one:
No actual product or service
You income is based only on recruiting new members
Paying for something you don't want or need
You are very likely to lose your money whether you feel this is an MLM or a Pyramid scheme.
Either way our advice is to avoid this at all costs.
Haven't Made Your First $1 Yet?
Studies have shown that more than 70% of the people who want to make money online have not made their first dollar yet. So, you're not alone!
Is Club Cash Fund A Scam?
We have reviewed a number of these cash-gifting schemes and in our opinion, they are all scams.  There is no real evidence that they will make you any money, or that they are doing via legit manners. 
The business model is not sustainable either way, and it has all the signs of a Pyramid Scheme and that is enough for us to not recommend this and even call it is a possible scam.
We are not a fan of MLM.  Not all of them are illegal, but stats show that 99% of people lose money from them.  They are normally expensive to get started in and have loads of restrictions.
We feel Affiliate Marketing is the ultimate alternative… It is our top recommended business model for anyone looking to make money online.
The reasons are simple…
You don't have to recruit anyone to make money
You will have the freedom to promote any products you want
You will have no restrictions to only promote the products from one MLM company
It is FREE to get started.
We think that Affiliate Marketing is 100x better than any MLM, and if you want to learn more about how you can get started, then read more about our top recommended program to help you GET STARTED.
Thanks for checking out our Club Cash Fund review.  If you still have any questions or maybe you have some experience with this or other cash gifting schemes and want to share your experiences, we would love to hear from you.  Write us a comment below and we will get back to you as soon as we can 😉
Thanks for checking out our Club Cash Fund Review!  If you have any questions or comments to add, then please write them in the comments section below. 😉