Welcome to our 30 Day Success Formula Review!
We were asked, what is the 30-day success formula all about… We have explored this cash gifting MLM and it was interesting what we could find out about it.
If you have been wondering if this can really help you make money, then we will definitely give you the answers you seek.  Although, they may not be the answers you wanted.
Let me be clear, we are not associated with the 30-Day Success Formula, nor would we want to be.  We just want to give you an honest appraisal of this money-making opportunity, what is it all about and why it is not worth your time!
30 Day Success Formula Review Summary
Product Name: 30 Day Success Formula
Founder: Simon Petrowski
Product Type: Cash Gifting MLM company (Pyramid Scheme)
Price: $89 to $12,500 + DFY websites – $4,997 – $24,997
Best For: No One!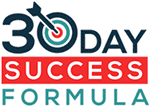 Summary:Don't be fooled by the mention of affiliates, this is a cash gifting MLM opportunity that lets you earn money when you gift money ot other members and then recruit new members into the scheme.  However, everything relates to this program stinks of a "PYRAMID SCHEME". 
We are just waiting to see if the FTC take notice.  The training and focus all relates to recruiting new members and there is no physical product or service for sale.
Rating: 20/100
Recommended? No!
What is 30 Day Success Formula?
Like a lot of schemes similar to the 30-day success formula, information is not that easy to get without handing over your money.  But we were able to dig a little and see what this scheme actually is.
On the surface, it sounds like it could be an affiliate marketing program, but it is actually an MLM or Multi-Level Marketing business opportunity using a cash gifting scheme.
It is currently based in Racine, Wisconsin.  The 30-Day Success Formula was founded by Simon Petrowski and has been in operation for over 4 years.  It even has a storefront and it is run by actual people.
But I wouldn't recommend you believe it is legit just because they have a storefront and a team of people…
30 Day Success Formula Product Line
We said it was an MLM, and the product lines back up our claims, as there are no physical products or services to provide for its customers.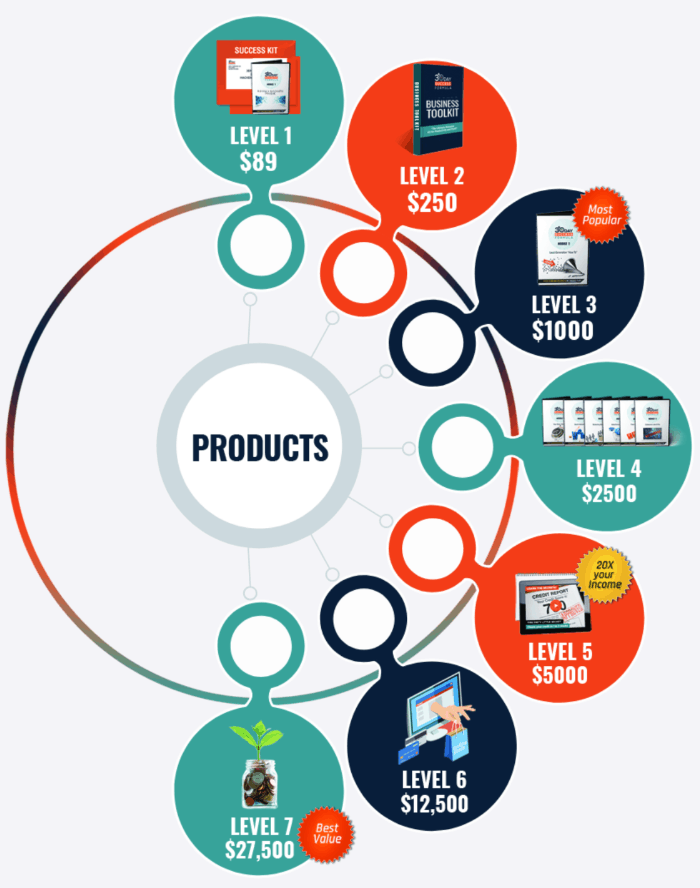 Instead, members are given access to a series of marketing courses.  These marketing courses have one aim – to teach you how to promote and market the same business opportunity.  The idea is you sell the 30-day Success Formula to other people to earn a commission.  That is why on first glance you think it is affiliate marketing.
The company will also provide you with "done for you" business packages that will cost between $4,997 to $24,997 – which is a crazy price!
Now, there is something to consider when this is an MLM business opportunity and that is a scheme where you have no products or services, and only focus on the recruitment of new members is a Pyramid Scheme.  Pyramid Schemes are illegal, and the FTC have closed 2 of the biggest players for being a Pyramid Scheme, Digital Altitude and MOBE.
Now, I am not saying that the 30-day Success Formula is definitely a Pyramid Scheme… But, there are definitely some red flags…
Does 30 Day Success Formula Work?
Let's be honest here, they provide you training and access to a business opportunity but that doesn't guarantee you that it will work.
Cash Gifting is illegal is some countries, and it isn't a good business model anyway.  It is basically a pay to play system.  You need to recruit new members in to have a chance of making any money… Which we will get into shortly.
But in our experience, cash gifting will not lead to anything in the long run.
How to Make Money with 30 Day Success Formula
Basically, to make money with 30 Day Success Formula is to subscribe to one of their membership plans and then tie yourself to a gifting plan.
It whole premise is to recruit new members.  New Members gift money to existing members, then that payment qualifies you to receive funds from anyone else who joins.
The amount you get will depend on the membership level you joined at.  Like most MLMs, you cannot earn money from tiers above you.
Here are the 6 tiers within 30-Day Success Formula's Gifting Scheme:
Level 1 – Gift $89 and receive $30 on level 1(personally recruited affiliates) and $20 on level 2
Level 2 – Gift $250 and receive $100 on Level 1/$50 on level 2
Level 3 – Gift $1,000 and receive $400 on level 1/$200 on level 2
Level 4 – Gift $2,500 and receive $1,000 on level 1/$400 on level 2
Level 5 – Gift $5,000 and receive $2,000 on level 1/$500 on level 2
Level 6 – Gift $12,500 and receive $6,000 on level 1/$1,500 on level 2
Like we said, you can only earn commission for the tier you are gifting for.  So if you bought a level 3 tier and someone you recruited bought a level 5 tier, you will only receive $400.
The difference would be paid to the first qualified level 5 member above you.  So, you would lose out on $4,600.
They use that to encourage or hard sell to you to buy into the highest level, in case you miss out on sales…
Here is a video I found with a great explanation of their compensation plan:
Aside from the expensive membership levels, you also can buy "done for you" business.  The idea is the business will make you guaranteed earnings: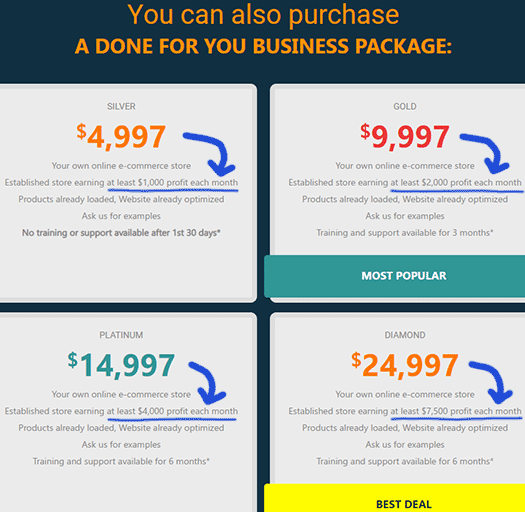 But, in our experience done for you websites are typically just full of duplicate content.  You will be getting exactly the same as anyone else who has bought it.  The search engines hate duplicate content and so how can they guarantee those profit margins?  
Especially as these websites will only be there to recruit new members into the 30-Day Success Formula.
Haven't Made Your First $1 Yet?
Studies have shown that more than 70% of the people who want to make money online have not made their first dollar yet. So, you're not alone!
What We Liked About 30 Day Success Formula
There's nothing we liked about the 30 Day Success Formula…
What We Didn't Like About 30 Day Success Formula
Here is what we didn't like about 30 Day Success Formula:
#1 Simon Petrowski Who?
Part of trusting a business is knowing who is behind it all, but we couldn't find anything to show that Simon is a real person and not just a fabrication to hide the real owners from any problems if the FTC come sniffing.  We find this with many online scams or low-quality products they hide the truth from you, so that if they need to close it they can wait for the dust to settle and then rename it and launch it again with a different name and different fake owner…
#2 Fake Testimonials
Another sign associated with scams and the like.  According to their landing page, Barbara states that this program is the "Real Deal".
But the fact is that Barbara isn't even the REAL Deal"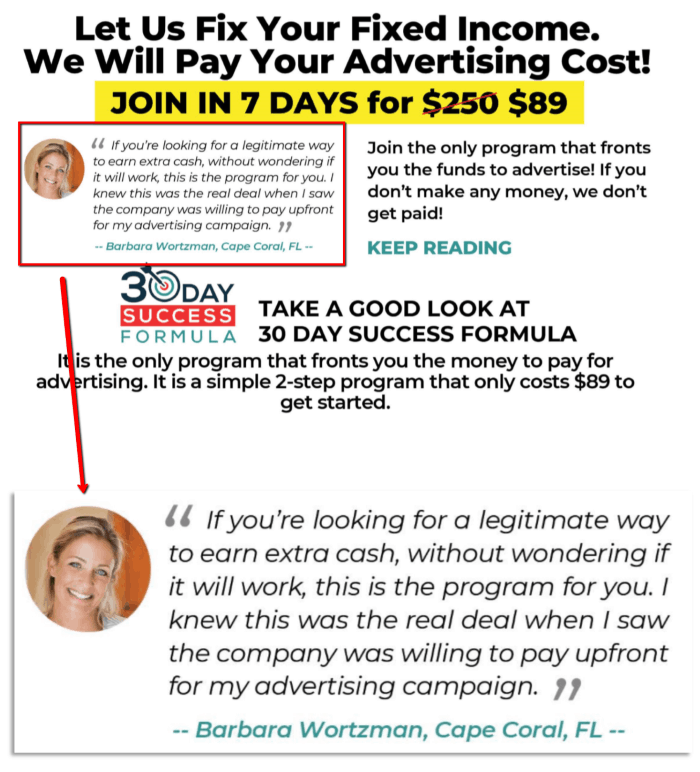 You will actually find that the lady they are claiming is Barbara is actually a photo of a model used on another website called DeborahMendes.com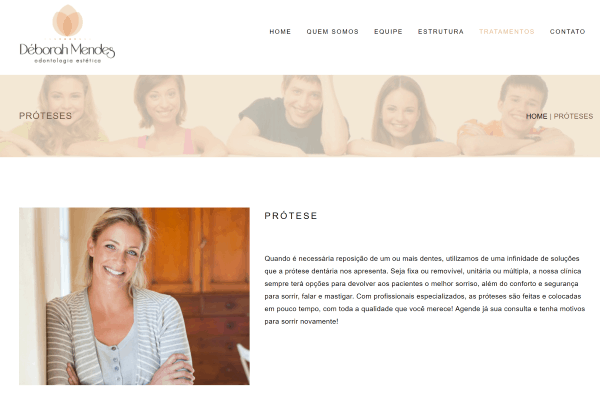 We felt this was enough to clarify our reasons for stating that this is a scam.  If a product is any good you will find it so easy to get people to write you a testimony.  As soon as they start using fake ones, you know there is little chance it is going to be good and legit.
#3 It's All About the Recruitment
The sole focus is about recruiting new members and that is it.  In the eyes of the FTC, they need to be careful that they are not brought up as a Pyramid Scheme.  But I feel it won't be long before they are flagged as I can see people are believing the crap in their sales video and handing over their money, which is just going to lead to them losing that money they invested.
#4 Cash Gifting is Considered Illegal, and it is Definitely Not Sustainable!!
Cash Gifting is just a rotational system of making money, you just take turns without any fixed frequency in receiving cash gifts.
You will not exactly be making a full-time income with their system and this leads us to believe their income potential will be low.
The owners actually tell you it is a cash gifting scheme in their FAQ: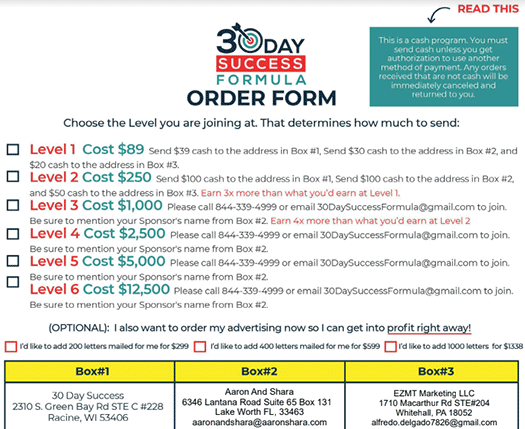 It just seems really suspect when you have addresses to post your money to
#5 Pay to Play or Win System!
Their business model is solely based on the pay to win concept.  Where the more you invest, the higher your income potential is.
But the thing about these systems is that it prevents other people from earning what they are supposed to earn for their hard work.
Programs that force to you pay out such a large amount of money in order to make money are highly questionable, in our opinion.
Haven't Made Your First $1 Yet?
Studies have shown that more than 70% of the people who want to make money online have not made their first dollar yet. So, you're not alone!
Is 30 Day Success Formula A Scam?
This is an expensive scam based on MLM principles but could easily be called a Pyramid Scheme. 
Cash Gifting Schemes do not tend to have a long run, so anyone who has invested money into this scheme will be hard done by when it comes to its inevitable end.
The Fake Owner and the Fake Testimonials show they are really out to scam anyone they can out of their money, and it will not be too long before the FTC have taken a notice into the 30-Day Success Formula scheme.
My advice is to stay as far away from cash gifting schemes as you can, you will lose your money!
We are not fond of MLM schemes, not because they are illegal or that they are not profitable but all of the restrictions and expensive start-up costs that are involved.
That is why we recommend Affiliate Marketing as our top recommended business model for anyone to make money online.
The reasons are simple…
You do not need to recruit anyone to make money
You have the freedom to promote any products or services you want and not be restricted to promoting only the products an MLM company has
It is FREE to get started
There are many benefits and advantages to choosing Affiliate Marketing over MLM, check out why we believe Affiliate Marketing is 100x Better than Any MLM!!
Thanks for checking out our 30 Day Success Formula Review!  If you have any questions or comments to add, then please write them in the comments section below. 😉