Welcome to our Nexarise Review!
Nexarise is marketed as a "home-based business opportunity for those that want more out of life".  Nexarise is a relatively new MLM, and it is always best to get onboard when it's in its initial phase.  But is Nexarise really that new?  And is it a good opportunity to join?  That's what our review will reveal…
First off, it's great to see that you're doing your research before buying into any "seemingly good" product.
That is how you avoid scams and find only legitimate ways to make money online!
To be completely transparent with you, we're not associated with Nexarise in any form.  We're not here to pitch or sell you anything.
Instead, we want to ensure you get all the information you need to know about this business opportunity, and whether it is the right option for you…
NeXarise Review Summary
Product Name: NeXarise
Founder: Asad Ali, Ahmed Mukhtar, Liju Thomas
Product Type: Utilities & Services MLM Company
Price: £199 + Monthly Fee
Best For: No One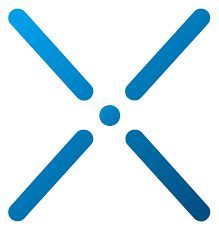 Cons
Lack of Product Information
Low Income Potential
No Income Disclosure
Summary: NeXarise is an MLM company founded by promoters of ACN, an old MLM company that was shut down last year.  There is a real lack of information about their products on their website, and there is very little they can offer you, especially if you're looking for a full-time income
Rating: 50/100
Recommended? No!
NeXarise is a relatively new MLM or Multi-Level Marketing company within the Utilities industry.
Their website doesn't state an address, we only get an incorporation number for a company called NeXarise European Services LTD.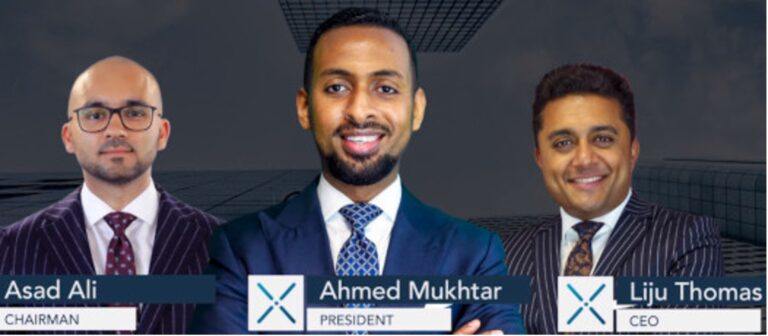 Now it might appear more legit as it is using a UK incorporation, but this is actually meaningless as its unregulated and is quite common with scam companies.  However, Nexarise does have something going for it, and that is because of their owners.
The founders of NeXarise are Asad Ali, Ahmed Mukhtar, and Liju Thomas.  These names may be familiar, as there were also promoters for another MLM company, which was called ACN.  ACN closed down sometime in April 2020.
There is no real information relating to why they decided to leave ACN, but maybe part of their decision related to them deciding to launch Nexarise, which launched in September 2020.
As we write this review, it appears that the company is active in the UK, Norway, Sweden, Denmark, and Finland.
NeXarise offers a variety of products and services, all of them come from third-party providers.  This basically makes NeXarise sort of a middleman between you and these merchants.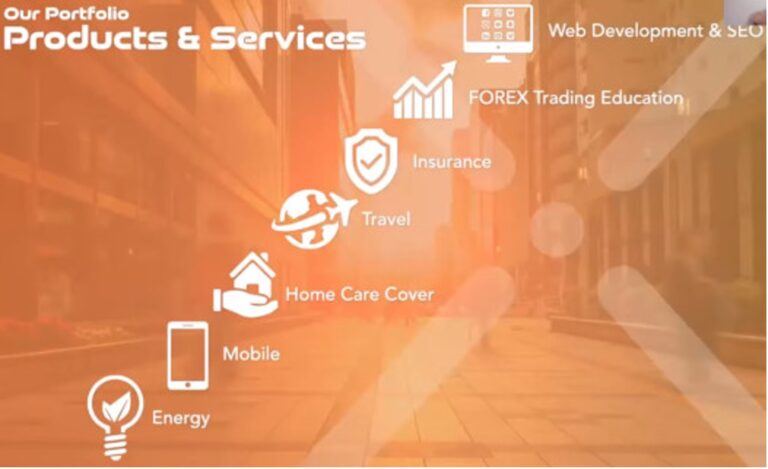 Below, you'll find the categories of the products and services that are offered by NeXarise's MLM side of things…
Business Energy
Nex Mobile
Lifestyle by NeXarise
Homecare by NeXarise
Arise Academy
Nex Protect
Tech by NeXarise
They don't provide any real detail on their website, and their presentation is terrible as when you click on one of their products to learn more, you're just shown a Do's and Don'ts image, which isn't relevant at all.
The way NeXarise works is very similar to ACN.  This isn't necessarily a bad thing, ACN was a decent MLM company that offered similar services and products to what NeXarise offers.
The founders (Asad, Ahmed, and Liju) were all promoters of ACN for years.  They were even featured on ACN's various promotional material.
This is a sign that they were earning big money from promoting ACN.
The question does come up again, as to why did they leave to start another company that would be direct competition to ACN.
Like I said, we don't really know why they did leave.
Now, going back to their products, much like ACN, we don't really think there is anything particularly special here.  There isn't enough information about exactly what or how you're supposed to promote these in order to make money, which would make us assume that your target here is to either sell them for retail or recruiting new distributors.
If you're having to recruit people in order to make money, then that is going to be a problem that often comes up with MLM companies…  Could it end up being a pyramid scheme in disguise?  Who can tell that this stage.
But it is hard to answer, as their presentation of products does not give us enough information about how their members are supposed to market their products and services.
But from what we've seen, I'm not convinced that NeXarise is going to do better than ACN, and we're also not confident that this is going to be a lucrative business venture for you either.
Haven't Made Your First $1 Yet?
Studies have shown that more than 70% of the people who want to make money online have not made their first dollar yet. So, you're not alone!
How to Make Money with NeXarise?
As Nexarise is operating as an MLM company, there are the usual two methods to making money…
Retail sales of products and services
Recruiting a downline team
How to Get Started with NeXarise
There is a membership fee to join NeXarise and is £199.  You'll then have to pay a monthly fee of £20.40.
P.S. This program enabled us to Create a 4-Figure Monthly Passive Income Stream.  It's Free to get started and costs only $49/month to go full-time!
NeXarise Compensation Plan
If you've already checked out their website, you'll have probably already seen that there isn't a compensation plan on there.  But we were able to garner the information from one of their marketing videos they released sometime in September 2020.
Here's a list of prices that you're selling their packages at…
Lifestyle by NeXarise-travel services booking portal; Silver £36/month, Gold £55.20/month, Platinum £84/month
Arise Academy – Forex trading education; Nexlite £120/month, NexPro $149/month
Homecare – home emergency cover offered through PlusHeat; Standard £13.90/month, Premium £21.90/month, Platinum £29.90/month
NexProtect – Insurance provided through WealthMax
NexMobile – cell service that is provided through O2 and Vodafone; £16 to £48 a month
Business Energy – business utilities for business provided through LA Supply
Tech by NeXarise – the webinar didn't provide any information about this one
Like I said, there is not a copy of their compensation plan on their website.  Also, as they are new, there is no income disclosure statement either.
NeXarise Affiliate Ranks
There are 15 membership ranks within their compensation plan.  Like with any MLM opportunity, the higher your rank, the more money you can potentially earn.
There are several requirements needed to move up the ranks, as described below…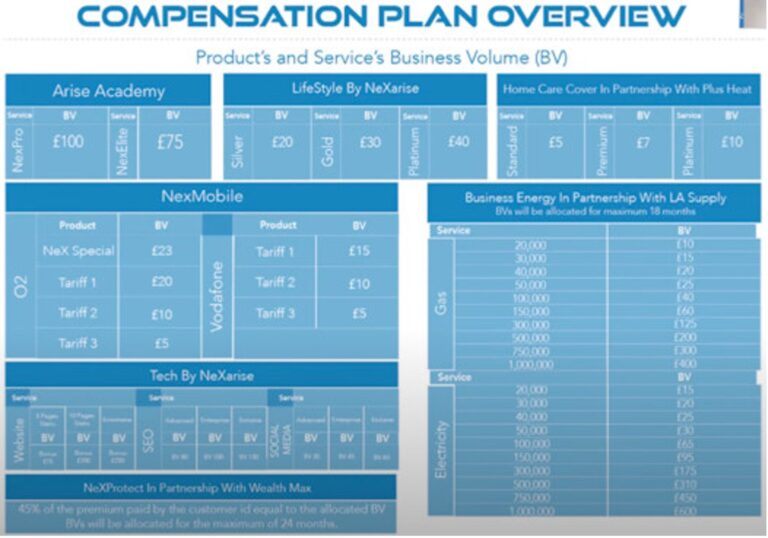 PV stands for Personal Volume (what you sell) and GV stands for Group Volume( what your team sells).
Personal Sales Commissions
Personal Sales is paid based on the monthly PV production.  PV refers to your own purchases, as well as any sales to retail customers and recruited members:
Generate 150 to 299 PV in a month and earn 1% on generated PV
Generate 300 to 699 PV in a month and earn 3% on generated PV
Generate 700 to 999 PV in a month and earn 5% on generated PV
Generate 150 to 299 PV in a month and earn 1% on generated PV
Generate 1,000 to 1,999 PV in a month and earn 10% on generated PV
Generate 2,000 PV or more in a month and earn 20% on generated PV
Residual Commissions
Residual commissions are determined by what rank you are, and again the higher rank the more you'll earn.
Now to climb the ranks, you need to build a team.  NeXarise uses a unilevel structure within their plan.
This means that anyone you personally recruit will be on your first level, then if any of them recruit someone they will be on your second level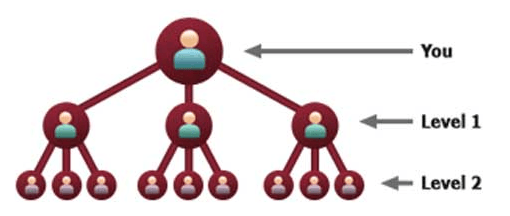 It sounds simple, but it's not actually as easy as most MLM's try to tell you it does.
But if you are able to build up a team, then you can earn the below figures…
Executive Team Trainer 100= £100 / $132.24 a month
Executive Team Trainer 250= £250 / $330.61 a month
Executive Team Leader 500= £500 / $661.22 a month
Executive Team Leader 1000= £1,000 / $1,322.45 a month
Team Coordinator 3000= £3,000 / $3,967.34 a month
Team Coordinator 5000= £5,000 / $6,612.23 a month
Regional Director 10K= £10,000 / $13,224.45 a month
Regional Vice President 20K= £20,000 / $26,448.90 a month
Regional Vice President 50K= £50,000 / $66,122.25 a month
Regional Vice President 100K = £100,000 / $132,244.50 a month
Senior Vice President 200K= £200,000 / $264,489.00 a month
Senior Vice President 500K= £500,000 / $661,222.50 a month
Senior Vice President Crown = £1,000,000 / $1,322,445.00 a month
What We Liked About NeXarise
There is nothing that we like about Nexarise.  It might be a legitimate company, but there isn't enough information to make us belive it's a good deal.
What We Didn't Like About NeXarise
Here's what we didn't like about NeXarise:
#1 Lack of Product Information
There is very little information about their product line on their website. So, there is no confidence about their products or how they work and h0w they can be marketed so people will buy them.
#2 Low Income Potential
Don't think that selling utilities and services from an MLM is going to be as lucrative as they make out, especially when people can cut out the middle man and go direct to the suppliers themselves.
I live in the UK, and people will not easily tolerate the door-to-door sales people.  The majority of people have access to the net, and can go direct to these companies and sign up.  
MLM is extremely hard and often leads to being all about recruitment, over selling the products.
Even those in the health and wellness sector struggle, but when it comes to utilities, it gets even harder…
Recommended: This is how we created a 4-Figure Monthly Passive Income…
#3 No Income Disclosure Statement
As Nexaris is a new MLM, there is not an income disclosure statement to help understand if anyone is making any money.
Haven't Made Your First $1 Yet?
Studies have shown that more than 70% of the people who want to make money online have not made their first dollar yet. So, you're not alone!
No, I don't think that NeXarise is a scam.  It's a legitimate MLM company that sells various products and services from third-party providers.  However, we cannot recommend this to you if you are looking for a source of a full-time income!
The biggest issue we have is that the products are going to be difficult to sell, which affects your income potential.  You're not going to be making huge amounts on each sale, and these are not easy things to sell.
If you're serious about building a steady source of income, then we would recommend Affiliate Marketing.  If you want help, then you can read our Wealthy Affiliate Review.
We are not fans of MLM, the business model is legit, but the success rate is extremely low (only 1%).
We prefer affiliate marketing, the reasons are simple:
No need to sell face to face
No need to recruit other people into your downline
You are not tied down to one MLM company
There are endless possibilities
Affiliate programs are usually free to join
No monthly quotas
We prefer to help people with their purchasing decisions and not push for sales or go face-to-face, we have found a way of making a passive income online and we would like to help you achieve the same thing.
Still want to stick with financial and insurance products, then that is fine you will find that there are tons of affiliate programs out there of products that work and are something people will be interested in.
But finance and insurance stuff is quite boring and technical.  Why not choose something that you are passionate about, why not find out how you could turn a hobby into a money-making business opportunity.
If you want to make money online or from home, without all the MLM stuff, then we highly recommend you read our Wealthy Affiliate review.  Find out how with the right training, you can turn your hobby into a profitable online business.
If you want to learn more, click the button below and read how we did it…
Thanks for checking out our NeXarise Review! If you have any questions or comments to add, then please write them in the comments below. 😉