Welcome to our Global Dream Network Review!
I'm going to take a guess and say that someone has told you about this amazing program that'll allow you to make money by gifting someone else with money, right?
It doesn't sound right in anyway and that is why you'll looking to get answers to the question – Is Global Dream Network a Scam?
Well, Global Dream Network is a company that makes those claims.  GDN is an MLM company, but we are going to show you how it operates like a Pyramid scheme in this review!
First off, it's great to see that you're doing your research before buying into any "seemingly good" product.
That is how you avoid scams and find only legitimate ways to make money online!
To be completely transparent with you, we're not associated with Global Dream Network in any form.  We're not here to pitch or sell you anything.
Instead, this in-depth review will expose all the details that point to Global Dream Network being a Pyramid Scheme!!
Global Dream Network Review Summary
Product Name: Global Dream Network
Founder: Akim Sibande
Product Type: Cash Gifting MLM Company (Pyramid Scheme)
Price: $24 to join or get started
Best For: No One!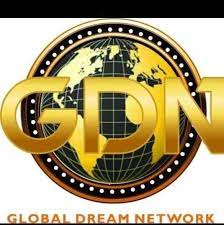 Cons
Lots of Undisclosed Information
Dishonest Membership Requirements
No Products
A Pyramid Scheme!
Summary: Global Dream Network (GDN) is a donation/investment MLM company that launched in 2019.  It claims to offer members an opportunity to earn money by gifting money and getting a return when recruiting new members into the scheme.
But this just shows all the hallmarks of a Pyramid Scheme and our review will reveal all of the red flags that prove that this scheme is not there to help you, my friend.  Their business model just doesn't make sense and you'll never get your money back.
Rating: 1/100
Recommended? Definitely Not!
What is Global Dream Network?
Global Dream Network (GDN) is an MLM or Multi-Level Marketing company.  It is based in South Africa and it seems to get a lot of positive comments about it.  Which is really alarming, to say the least!!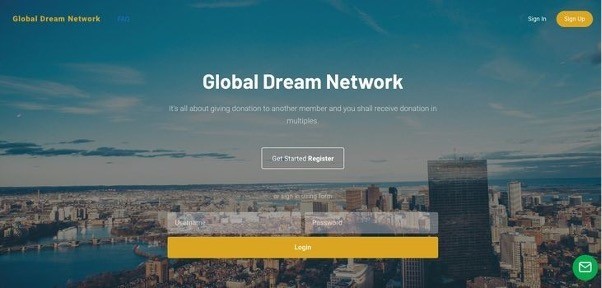 The business model that GDN is based on is, a "peer to peer cash gifting system".  What this means is that members gift cash to one another… We'll go into the details (and why it's worrying) shortly.
The company was founded in January 2019, and there is very little information other than that about it.
There is one person listed on this company and that is Akin Sibande, whilst there is no mention of him being the owner of GDN, he does show up a lot of in their business video presentations.
As for where it operates out of, it seems they operate out of Johannesburg, South Africa but we don't seem to be able to find any real addresses for their office.
You can check out this two-minute video that talks a little about the company…
Akim Sibande has created four video presentations for Global Dream Network, but he never actually mentions anything about their company product, company history, and any other important information you should know before joining something like this.
All he tends to talk about is the company's compensation plan, which might still have you thinking whether GDN is an pyramid Scheme… Let's talk about that now…
Is Global Dream Network a Pyramid Scheme?
There are plenty of red flags and indicators that point to Global Dream Network being a full-blown pyramid scheme and not just the MLM they try and convince you they are…
The first of these indicators is the fact that you can only earn money from recruiting people into the scheme.  The money you use to sign up with, goes to whomever recruited you and the only way you have of getting any money out of this scheme is by recruiting someone else.
This is a problem, especially for you as it can also lead you into hot water as pyramid schemes are illegal in most countries in the world…  Let's clarify what a pyramid scheme is…
What's a Pyramid Scheme?
A pyramid scheme is a company that is paying members to recruit people instead of offering a legitimate product or service to sell. (Sound familiar?).
They are illegal in the majority of the world.  The problem with the business model, is that the only way of getting money out is through recruitment and once that recruitment dries up.  Most people end up losing money.
Typically the owner will be alright as the money will filter it's way up to them.  But you're left with empty pockets and a potential lawsuit coming your way.
Pyramid schemes are completely unsustainable, and this diagram from Wikipedia shows you why…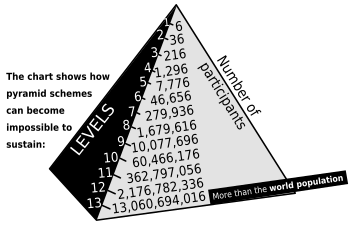 The members who are able to make these kind of thing work are really outgoing people who are able to do effective recruitment, but you are recruiting people into something that is actually a scam and illegal.
Most MLM's are legit, even though they share traits of a pyramid scheme or pyramid scheme in disguise, they are at least legal.
But this very clearly a pyramid scheme and will typically be short-lived unless they are able to avoid the glare from the authorities.
But just from that image above, you can see how they are impossible to sustain and as this scheme has been going for a while, that makes it even more unlikely you will earn your money back, or even make any money from it.
Here's a 5-minute video that shows you how to spot these pyramids in disguise…
Success is Rare with Global Dream Network
The success rate at a legitimate MLM is really low.  Let alone a cash gifting pyramid scheme like Global Dream Network.
There are statistics that show that between 72% and 99% of MLM members lose money!
With Global Dream Network, you are asked to hand over money to your sponsor and then are just expected to go and recruit other people so you can earn money.  Sounds simple, but if the people you approach do the same research you are doing, then you'll find no one will take you up on your offer.
Therefore you end up losing any money you put into the scheme.  If the scheme closes, or the owner moves on before the authorities get to it, then you end up losing money.
There is really only one way this is going to end up for you… Losing your money!!
Haven't Made Your First $1 Yet?
Studies have shown that more than 70% of the people who want to make money online have not made their first dollar yet. So, you're not alone!
How Does Global Dream Network Work?
GDN's business is based on you donating a specific amount of money to someone you don't know, with the promise of earning a profit out of it when you invite someone to do the same.
How does this work?
Initially, you would donate R350 (South African Rand, which is their currency) or about $24.
When you recruit two people into doing the same, they will in turn become your Level 1 recruits.  When you earn this rank, you'll get about R700 or $48.
To then qualify for the next level, you'll need to donate R700 (which you can use from your earnings).
If you then recruit people into signing up for R600, then they will become your Level 2.  This goes on until you reach Level 4.  As you progress in rank, you'll also be expected to pay more money.
Does the Product Work?
Here's the problem with this program.
You have no idea where those "donations" are going, or how they are circulated around the company.  For all you know, they are all going to the owner.
If you really take a moment to think about their scheme, there is no way this business is sustainable in any way.
There is also no other way of earning income from this company, other than through recruiting others.  Which all points to it being a pyramid scheme.
There are no products or services to speak of with this company.  So, there is no incentive like with other MLM's to sell a certain number of products as well as recruiting a team.
There are many other similar MLM's – All legit, but could be described as pyramid schemes in disguise.  Examples include…
Asirvia
United Success Network
You have to really be careful when considering joining an MLM.  They are not for the amateur, as you need to get up and running really quickly to avoid the spiralling costs…
How to Get Started with Global Dream Network?
You can register with their website for free.  But you'll have to make a donation of R350 or $24 within 12 hours.  If you don't you will not be able to get into their system.
All transactions are done in South African Rand, which is their currency.
P.S. This program enabled us to Create a 4-Figure Monthly Passive Income Stream.  It's FREE to get started and costs only $49/month to go full-time!
Global Dream Network Compensation Plan
MLM compensation plans are usually really complicated, and designed to make it sound like you could make loads of money, without you wanting to go into too much detail.
We'll try to keep it simple, but the bottom line is recruitment is your only option if you want to make money from GDN.
Your initial "donation" of R350 or $24 goes directly to your sponsor.  That is the person who recruited you.
The only way for you to earn money back is by recruiting someone else.
As I said before, you'll have to pay more as you climb up the levels.
Account Upgrades
You account will get upgraded as you get deeper into the levels of your team.
This ranges anywhere from R600 ($41) to R2,000 ($137), and you'll be required to pay for these upgrades so you can earn up to four generations or levels of recruit.
Maximum Accounts
If you want to continue earning with Global Dream Network, you must create a brand-new account after your fourth level is filled, and then you will need to go back through the levels.
There is no mention of how many accounts you can create, so if you have more money to invest, the more accounts you could potentially register for the program.
We can deduce that is why their tagline is "maximum is unlimited"
Is Global Dream Network a Scam?
In our opinion, Global Dream Network is very much a scam!!
They don't have any products or services to offer and recruitment is your only option or way of making money from the program.
This makes them a pyramid scheme, and the rest of our review will reveal all the red flags and signs that this is clearly a scam you should avoid…
Just to be completely transparent with you, I'm not a distributor of Global Dream Network, nor do I endorse Global Dream Network in any way.  I have researched the website, testimonials, and information available on the internet to get the details about what this program genuinely does.    I do this, as I have been caught out by a scam in the past, and am trying to help others avoid a similar fate…
What We Liked About Global Dream Network
I don't think you'll be surprised to hear that there wasn't anything we liked about Global Dream Network.
They are luring unsuspected people into thinking it's as easy as donating some money and you'll be able to earn a full-time income.  This is how these scammers earn their money, and not how real-life people earn it.
What We Didn't Like About Global Dream Network
Here's what we didn't like about Global Dream Network:
#1 Lots of Undisclosed Information
One of my main concerns with this company is the lack of transparency.  There are plenty of examples where they are not disclosing important information that they should be telling you, and yet they are not. 
There are also loads of spelling mistakes on their website too.
#2 Dishonest Membership Requirements
The owners of Global Dream Network claim that it is free to join their business, as listed on their website.
But then you find that you're required to pay up.  Otherwise you won't be getting into their system.
They also claim it is a donation, but it is really an investment.  But instead of getting a fixed return like with most investments, you only get money back if you do recruitment.
Recommended: This program enabled us to Create a 4-Figure Monthly Passive Income Stream…
#3 No Products!
The biggest red flag about Global Dream Network is the complete absence of a real product or service.
This means that you're just putting money into a program with no clear way of how you are going to get it back.
Anyone who has anything about themselves will realise that GDN is nothing more than a chain-recruitment program when you want to get more money by spending more money and recruiting more people.
#4 It's a Pyramid Scheme!
If you're still not entirely convinced that Global Dream Network is a pyramid scheme, then you should definitely know the FTC thinks it already is.
There are several guidelines that the FTC or Federal Trade Commission released that help you identify whether a business opportunity is a pyramid scheme or not.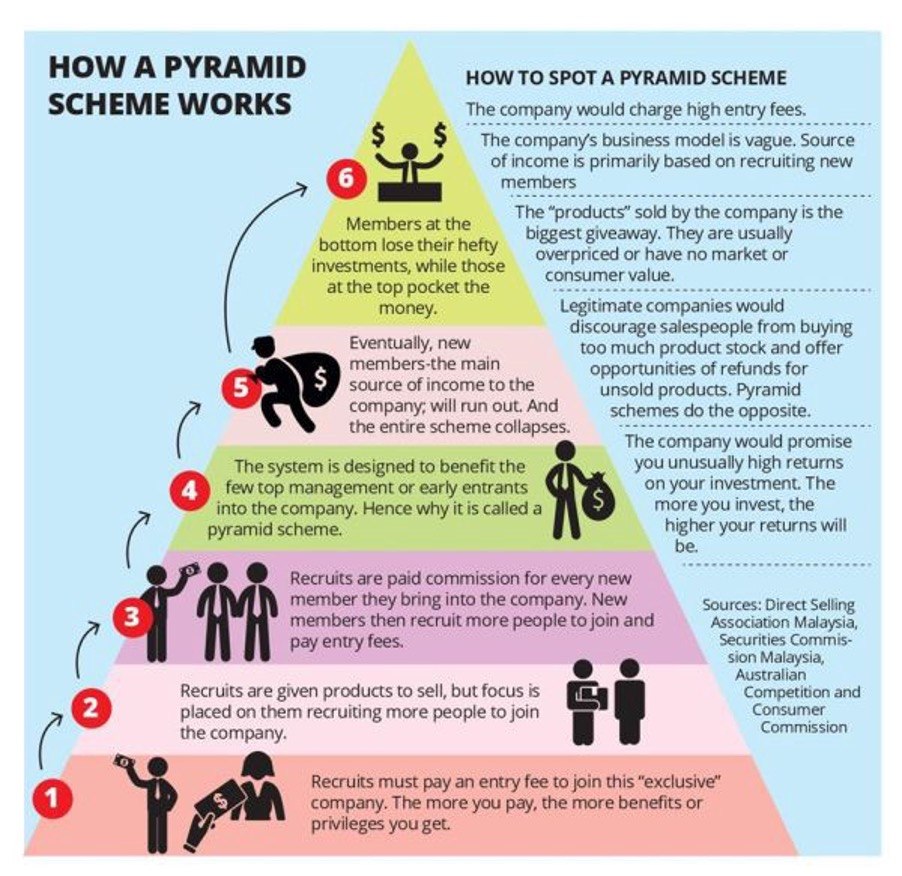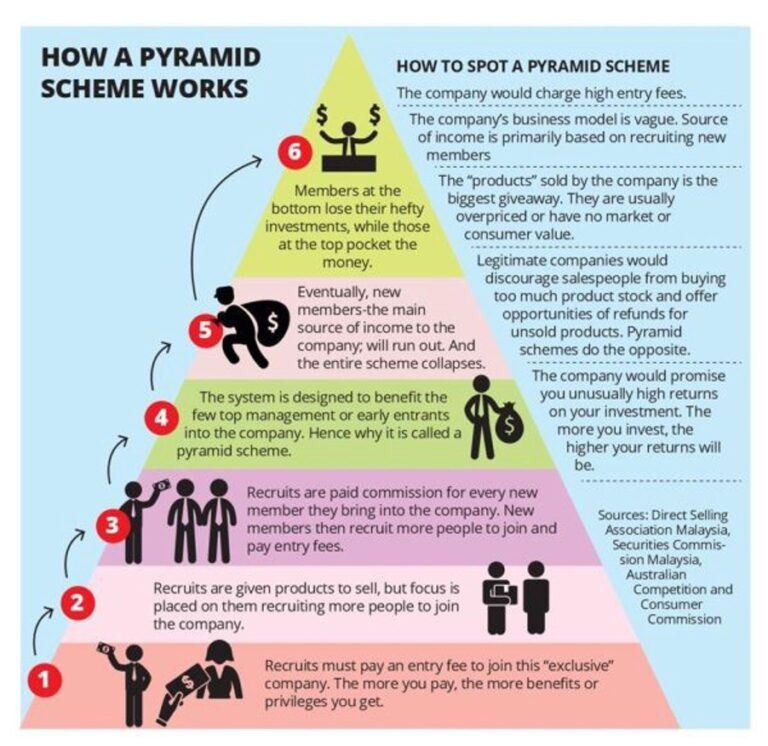 It's very clear to see that Global Dream Network has all of the signs that the FTC has flagged as what constitutes a pyramid scheme.
Haven't Made Your First $1 Yet?
Studies have shown that more than 70% of the people who want to make money online have not made their first dollar yet. So, you're not alone!
My Global Dream Network Review - Final Conclusion
As far as we are concerned, Global Dream Network is an outright pyramid scheme and that makes it a scam.
The lack of clear information on their website, the misleading claims about it being free and then forcing you to pay up.  Then there is the fact that there are no products that GDN offer, and recruitment is your only option to make money.
Any money you do hand over, will go to someone you don't know ( I bet, it's the owner) and very little chance of making your money back.
We are not fans of MLM, the business model is legit, but the success rate is extremely low (only 1%).
We prefer affiliate marketing, the reasons are simple:
No need to sell face to face
No need to recruit other people into your downline
You are not tied down to one MLM company
There are endless possibilities
Affiliate programs are usually free to join
No monthly quotas
We prefer to help people with their purchasing decisions and not push for sales or go face-to-face, we have found a way of making a passive income online and we would like to help you achieve the same thing.
Still want to stick with financial and insurance products, then that is fine you will find that there are tons of affiliate programs out there of products that work and are something people will be interested in.
But finance and insurance stuff is quite boring and technical.  Why not choose something that you are passionate about, why not find out how you could turn a hobby into a money-making business opportunity.
If you want to make money online or from home, without all the MLM stuff, then we highly recommend you read our Wealthy Affiliate review.  Find out how with the right training, you can turn your hobby into a profitable online business.
If you want to learn more, click the button below and read how we did it…
Thanks for checking out out Global Dream Network review!
If you have any questions or comments to add, then please write them in the comments section. 😉