Have you been looking for how to make money from a blogging site?  Then you've come to the right place, as our in-depth guide will take you through everything you need to know.
Many people, like you, have considered starting a blog or maybe you've already started a blog as a way of earning some extra money.  But you're still not exactly sure how you can make money from your blog, or maybe it hasn't worked out for you yet and you need some help.
Either way, we are here to help anyone looking for help and support to getting your blog up and running, and finally making money for you…
The biggest misconception people have with monetising an online blog is the time it actually takes to make money with it.
Anyone can create a blog these days, it actually doesn't take long at all.  In fact, you could have your own website up and running in just a couple of minutes.  But without traffic to your blog, there is no chance of actually making any money.
If you're brand new and are looking for help building your own passive income stream with a blog, then you might benefit from our 7-Day Passive Income Bootcamp where we take you through every step of building a blog in a passion you have, and getting it to the point of making money…
Blogging is a great way of making money online, but like I said you need think about this as the long game.  Whether it is a hobby blog or a business blog, you'll need to invest time and effort into it to get the right target audience to come to your blog, so that you can use some of the monetisation methods we will discuss in this blog post.
How to Make Money with a Blogging Site in 2021
The method you use to monetise your blog will depend a little on your niche and your target audience.  If for example, you are working on a food blog and are promoting a load of recipes, then you will probably depend more on display ads, over promoting products as an affiliate.
On the other hand, a blog focused on the latest tech will focus more on promoting products via affiliate marketing.
But we're going to go through the different methods, and then you can always use some or all of the methods.  But if you're still not sure after reading our blog post, then drop us a comment in the comments section and we will help you out!
Monetise with CPC or CPA Ads
This is a common way of making money as a blogger.  By placing ads onto your website, you can earn money when your readers take a specific action.  You can normally include ads in your sidebar, or ad networks like AdSense automatically include it on your website.
Let's go through the different types of ads there are:
CPC/PPC Ads: CPC stands for Cost per Click, normally called Pay Per Click.  These are ads where you earn money if a reader clicks on the ad.
CPM Ads: CPM stands for Cost per (1000) impressions.  You will earn money for every 1,000 people view the ad on your website.
CPA Ads: CPA stands for Cost per Action.  Simliar to CPC, check out my full guide here.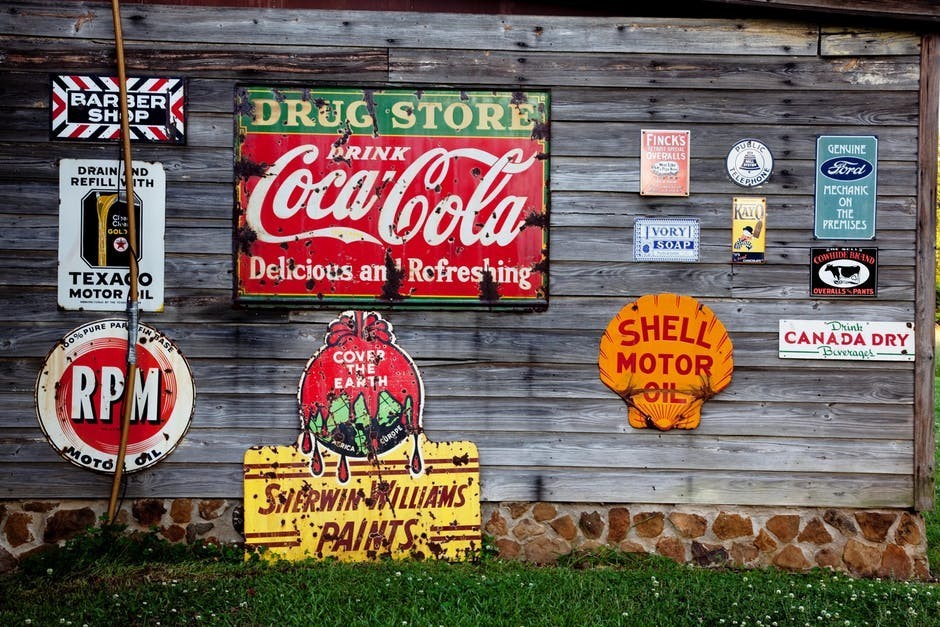 Most bloggers will start out with Google AdSense.  It is the easiest network to get started with, especially as you do not need a large audience to get started.  There are better networks out there like MediaVine, however you need to have like 25,000 page views a month to be able to apply.
Like we said in the beginning this is not a get-rich-quick route, but MediaVine gives us a realistic idea of how much traffic you will need to earn a decent amount of money from blogging with Ads on it.
Google Adsense works in a similar way to most Ad networks, they choose what ads to display on your blog (trying) to stay relevant to your content and the reader that is on your blog.
There are similar ad networks when starting out like Chitika, Infolinks and Media.net.  But you know when you are in a good place, when you can apply for networks like MediaVine.
Things to Consider:
You will normally have to apply to join Ad networks, and you may get rejected if your blog is too new or has questionable content on there
Make sure you check the settings, In Google Adsense, if you do not select the right content setting, you can end up with inappropriate content on there that can affect the trust factor with your readers
Don't have too many ads.  Ads are ok, but there is a point where there are too many ads on a blog and it can look saturated and put people off.  If they are not reading your content, they will not see or interact with your ads for you to make money
You need high levels of traffic for this to be a decent return
Sell Private Ads
Ad Networks are all well and good, but they are not the only option you have when it comes to selling ads.  If you have enough traffic, you will actually find that advertisers may come to you directly rather than going through a middle man.
The alternative is that you can contact advertisers yourself.  The advantage of having no middle man, is that you can set your own ad rates.
Selling private ads can come as banners, buttons or links.  You can also earn money writing sponsored posts where you write about an advertisers product or services.
Making money will vary depending on the route.  For example, a sponsored post will be a one-time fee and hosting banner ads will be a monthly charge.
Another way of earning money is by selling sponsorship space in your email newsletters too.
Include Affiliate Links Within your Content
Affiliate Marketing is the perfect partner for a blogger, it is by far the way most get started with making money online. If you have enough traffic for ad networks, earning money from affiliate marketing will actually be much higher than from ads.
Here is my full guide on how affiliate marketing works, but in short here goes:
There are 3 parties, when it comes to affiliate marketing.  The owner of a product or service, the potential buyer and you the affiliate.
People research products and services before making a purchase, they land on an authority blog (Yours) about that subject.  They read a useful article that helps them to a decision, they also find a (affiliate) link to the product too.  They follow that link and make a purchase.  You are rewarded by the owner of the product, as a percentage of the sale price.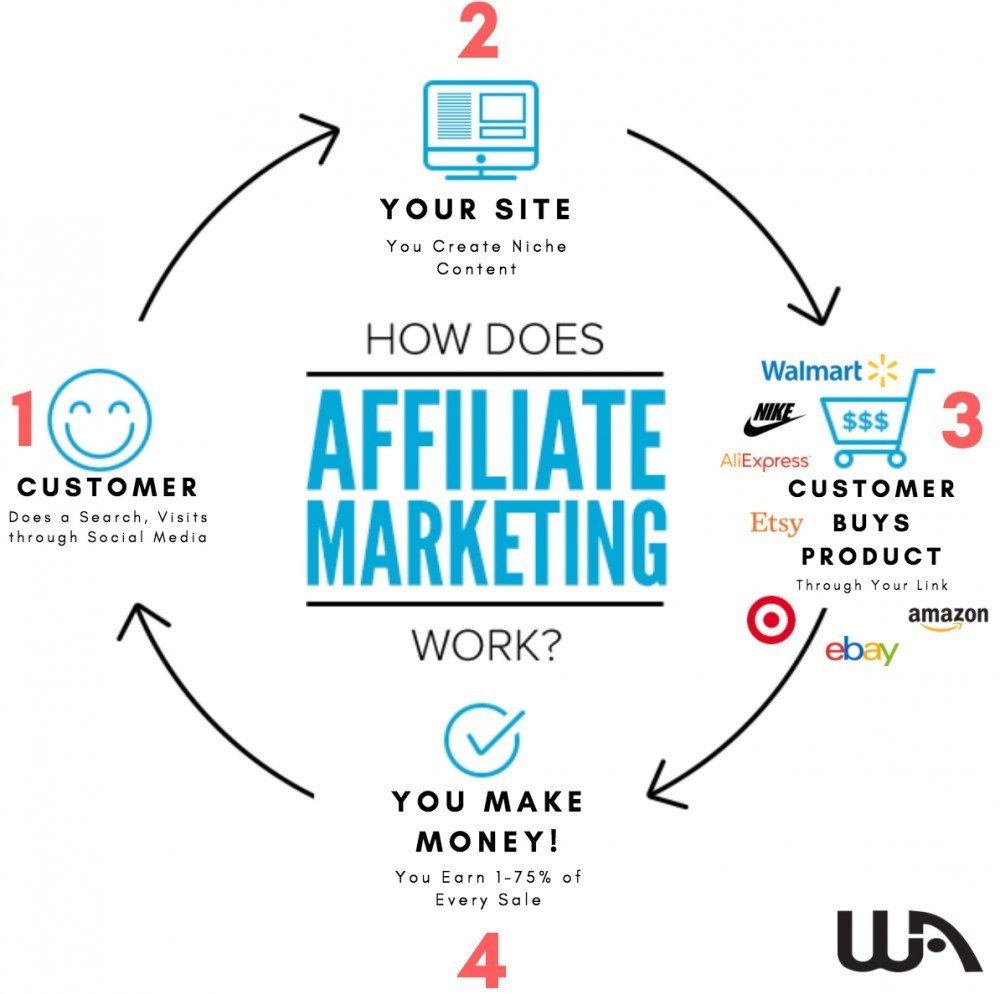 That same route can work thousands of times and affiliate marketing is a great way of helping people earn full time incomes from helping people.
You might still be unsure, but consider that Amazon is the world's largest online marketplace and has used affiliate marketing from the beginning.  It saves companies millions in advertising money and also means we can earn money from the online world.
Affiliate Marketing is our favourite way of earning money online, we also love how you can start a blog in whatever subject or niche you actually want to.  Think about what Amazon sells, it can mean your blog can help people in a subject you already enjoy and you can engage in that niche as much as you like and earn money from it.
Please note, again i must stress.  This is not a quick route, it can take months to get to a point where you are earning money from a blog with affiliate marketing.  But if you can utilise both affiliate marketing and ad networks, you might be surprised when you get to the point where you are earning well from both.
Amazon is just one option, there are literally thousands of affiliate programs out there.
With Affiliate networks, like Awin also offer you an option where you only need one login to have access to plenty of affiliate programs.
If you would like to learn how to be successful in Affiliate Marketing, we highly recommend the Wealthy Affiliate training platform.  It offers training, tools and expert support to ensuring you get started in the right way with affiliate marketing.
If you would like to learn more, read our Wealthy Affiliate review.
Sell Digital Products
If you would rather earn money without advertising other people's products on your website,or are considering another income stream.  You could consider selling digital products, including:
eBooks
Online Course/Workshops
Images/Videos/Music for other bloggers to use on their own blog
Apps, WordPress plugins or WordPress themes.
A key thing many get wrong when it comes to selling digital products is making sure it is relevant to your readers.  There is no point writing eBooks about making money online if your blog is about photography.  It is often best to listen to what your readers are actually after before investing the time in creating a digital product.
Sell Memberships
Another option to making money on your blog is by selling memberships to exclusive areas of your website.  Consider a career blog might charge $10 per month, this gives users access to their job board.  Or a startup business blog, might sell memberships to their forum for people to get personalised advice about their business.
But, this will only work if you are offering a membership that is more valuable than anything someone could find for free elsewhere.  People will only pay if it is going to be a benefit to them.  Make sure it is valuable and it is a reasonable price.
Use a Blog to Build Your Credibility
If you have credibility as a blogger, it can lead to you being able to earn money from all of the ways we have discussed in this post, it can also lead to other opportunities to earn money.
Let's be honest, for your blog to be taken seriously and be put at the top of the search results you need credibility.  In common circles, this would be described as an authority site where a reader will visit it and it oozes trust.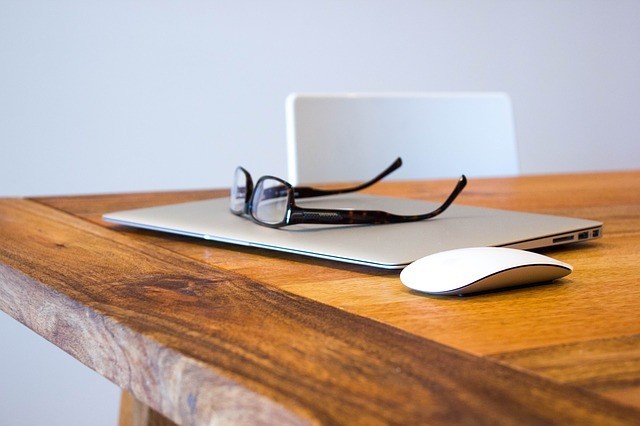 If I can trust the website owner, I am going to be inclined to spend more time on it.  That is the basis any blog should be striving to achieve, as this is what leads to conversions and money making opportunities such as Ads, Affiliate Marketing, selling digital products or memberships.
But there are also other opportunities when you have built up that credibility and authority, especially if you become a recognised figure in that industry.  Imagine someone who starts a blog in the finance industry and becomes an authority in that industry.  It can lead to people approaching you to co-author a book on debt management, or speak at conferences or even run training days for employees of companies.
Becoming an credible authority in your niche opens up many possibilities when it comes to making money.  There is no reason why you could not start a blog and after time, utilise all of the ways we have gone through in this post.  I know that is one of my goals with this blog.
There are also opportunities to actually sell a profitable blog for a considerable amount of money too.
Putting Blogging into Context
Whilst there are multiple ways of monetising your blog, many more than we have listed here the biggest factor you are going to have to take into account is the fact that is it is not a quick route to earning money.  You will need to put in a lot of time, effort and work hard to actually make your blog profitable.
To earn money from a blog, you need traffic.  Traffic will only come to a blog that offers high quality content that helps them, and then only when the search engines have invested their trust in you to get your blog onto the first page of the search results.
If you think when you search online, how many times have you scrolled down the search results and gone to page 2…?
This takes time, and it also depends on how often you are posting content, the length and quality of your content.  For example, I did not start getting decent rankings with this blog until it was 6 months old.
Most bloggers do not see any income in the first six months, that is being realistic and is a key thing to keep in mind.  People need to be able to find your blog, like what they read and interact with your blog to be able for you to make any money.
Tips to Remember
Here are some tips on how you can make sure your blog is on the right track to getting that all important traffic and earning you money.
Creating High Quality Content That Helps
You will often see people saying you need high-quality content on a blog, but what does that really mean?  Well, for a start I would suggest you focus on content that helps answer a question.  Think about why you have landed on this page, you are looking for ways to make money from your blog.  But, if you found a page which didn't help you would you consider it high-quality?
The other factor to consider is people do not want to be sold to.  This is especially important if you choose to follow the affiliate marketing route.  People are searching online for help around purchase decisions, not sold to.  They may already be thinking that they want to buy that product, but their research is aimed at understanding all aspects of it.  If they land on a review written by a blog that has just focused on telling them how awesome the product is and is very obvious it is just to get a sale, it will definitely put that person off that blog.
Another factor to consider with blogging is the art of writing for one person.  You are writing an article to help one person find the answer to their question.  If you remain too broad, it won't feel personal and is a factor as to whether people stay on your blog or not.
Is Your Blog too Broad?
If you have already started your blog, or are considering what to choose as a subject for your blog one of the factors that means you will struggle to monetise it is your niche is too broad.
Getting organic traffic from the search engines is where your money-making opportunities comes from.  But if you start too broad, you will be competing with some authority websites and find it harder to get top rankings in the search engines.
The narrower a niche you pick, the better you will find it to get those all-important rankings.
Let's use an example, many people like the idea of health & fitness blogs.  But if you targetted health and fitness in general, you would find it immensely difficult to chip away at the thousands of blogs already in that industry.
Now, if you narrowed that down to "how to lose belly fat", you would find it much easier to build an authority in how to lose belly fat.
You could focus on: fitness programs, health drinks, exercise, your own story.
People would buy into it – many people search for ways to lose belly fat, but you would also target those who are working towards a six pack, getting fit again, etc.
But by just focusing on one small sliver of an industry allows you to get rankings in the search engines and allows you to build up an authority in "losing belly fat".  Once you have that authority, you can start to open up different fitness elements and build up to a broad segment of the market.  But as you are doing it from an authority position, it won't matter as much as you already have the rankings and the knowledge to build it.
Be Social
I don't just mean sharing all your content on social media, you need to build a social presence and also reach out to others in your industry.  Build relationships with sponsors, affiliate partners and other bloggers.  Spending time on forums, like Wealthy Affiliate's community helps build up relationships with other bloggers or affiliate marketers.  It also leads to building up your knowledge and ensuring you are in the best place to offer high quality content and monetising your website.
Be Realistic About Timescales and The Effort Required
The last tip I will leave you with is being realistic.  Many bloggers come into this knowing it will take time, but they do not really understand what that timescale is.  The main reason, there is no hard rule on how long it will take.  Some start earning a few dollars after a couple of months.  Some do not see any revenue for a year, but have better results because of it.
But then, there are some who give up just before their blog realises its potential and walk away thinking blogging doesn't work.
I am going to be honest with you, this blog is just over 6 months old and it has only just started to get organic traffic from the search engines.  But, then again i have had some excellent training from the guys at Wealthy Affiliate that has ensure my blog gets the best start.
But, I need to put in a lot of time and effort each week to make sure I keep growing my blog and that it keeps building up that authority and keep building it.
Blogging is a great way of expressing yourself, with great ways of monetising it.  But do not think that you will be earning enough money straightaway.  As long as you remain positive and get the right guidance, you will succeed.
Do You Need Help & Support?
I love blogging, I love helping people and I want to leave you with an offer of help.  Done correctly, blogging is an awesome way of earning money.  But if you have started a blog and do not feel like you are on the right path, I want to be able to help you get onto the right path.  If you are planning on starting a blog and want to ensure you start correctly, I also want to be able to help.
I found that when i first started out with blogging (more specifically affiliate marketing) I would not have been in the position i find myself if I had not had the training and support that Wealthy Affiliate offered.  I have been a member of Wealthy Affiliate for a couple of years now and am in a position where I help people get started with blogging or affiliate marketing.
If you are finding it hard to monetise your blog, it might be you need to go back to basics and learn what you need to do to ensure your blog is on the right track.
Kyle, one of the owners of WA offered some great advice when i first started out and that is to never stop learning.  As soon as you stop learning, you begin to miss steps and that can lead to your blog not making any money.
Wealthy Affiliate offers a free starter membership, so you can check them out or you can read my Wealthy Affiliate review.  But you will gain access to training, support and access to me via personal messaging on the WA platform too.
There is no reason why you cannot build up an authority blog that earns good money via all of the options in this post, but if you get the wrong advice or lack current high-quality training and support you will invest a lot of time and effort with nothing to show for it in a year or two.
If your blog has been going for a few months and not seeing the kind of results you were expecting, you can definitely turn it around.  But only if you check out where you might be going wrong and fix it now.
If you are looking into how to start a blog on the right foot, then again WA is a great place to ensure that happens.
Go through the 10 free training lessons with a free WA starter membership and see what they have to offer, read more in my WA review and ask as many questions as you like in the community of like-minded entrepreneurs all looking to help people with their blogs whilst making money from it too.  You will also gain access to a free website via a free starter membership.
Don't Forget to Claim Your Free 7-Day Online Passive Income Bootcamp!
Click The Button To Learn More About Our Online Passive Income Bootcamp, which is the same method that we used to start our own passive income stream...