Welcome to our Forever Living Review!
I bet, someone has just shared with you a business opportunity with Forever Living to make money selling "Aloe Vera products" that will help you make money, right?
First off, it's great to see that you're doing your research before buying into any "seemingly good" product.
That's how you avoid scams and find only legitimate ways to make money online!
To be open with you, we are not associated with Forever Living in any way.  I'm not here to sell it to you, but we want to give you an honest review of the Forever Living business opportunity and give you the facts so you can know if it is the right thing for you.
We will go through and answer whether Forever Living is an MLM, a Pyramid Scheme and if it is actually a good money-making opportunity for you too.
Let's get started with a quick product overview…
Forever Living Review Summary
Product Name: Forever Living
Founder: Rex Maughan, in 1978
Product Type: Direct Selling/MLM Opportunity
Price: Free to Join, Monthly Cost of $140+
Best For: Great Salespeople/Great Recruiters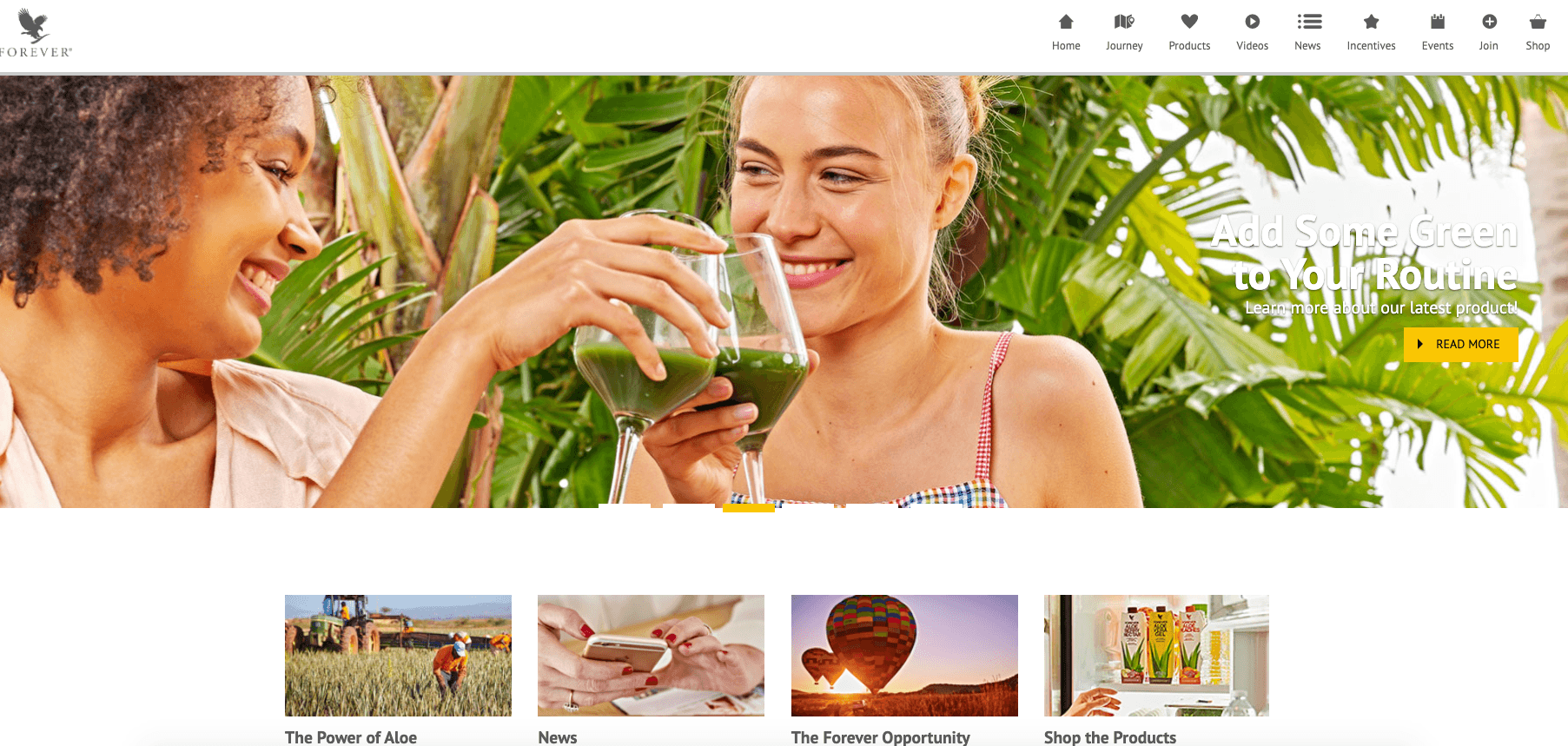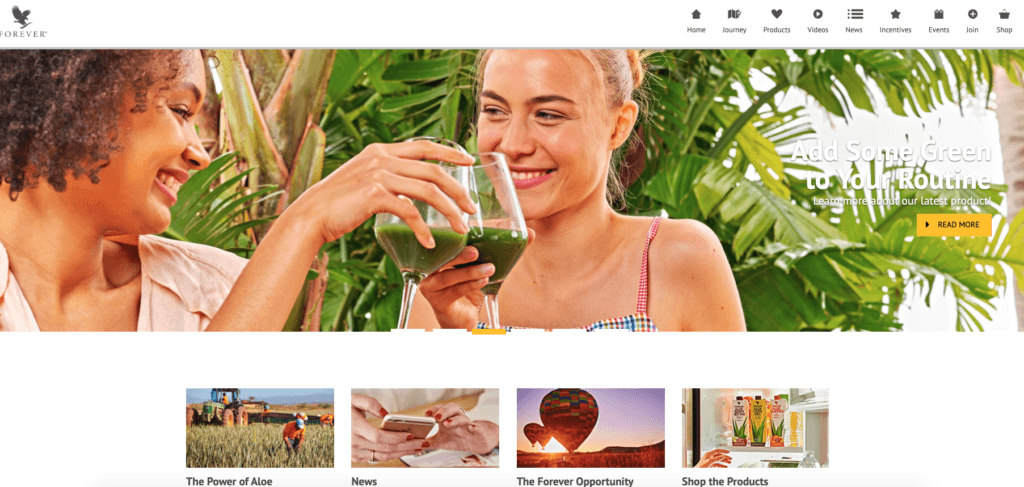 Summary: Forever Living is the biggest distributor of Aloe Vera products, and the business opportunity comes from selling their products on or by creating a downline of distributors, i.e. MLM.
The products get good reviews and it is actually free to join to become a distributor.  However, MLM's have such a low success rate and it is in a highly competitive sector that we think this is only really right for a great salesperson. The fact remains that the main focus will be on you recruiting and
 But if you are looking into whether this is a good business opportunity for a newbie, then we would highly recommend you check out affiliate marketing instead.  Most people lose money from MLM's, whereas Affiliate Marketing has very little start-up costs and you can promote anything.
Rating: 45/100
Recommended? No
Forever Living is a Natural Health Company that offers a range of Products related to Aloe Vera, it is actually the largest distributor of Aloe Vera products in the world.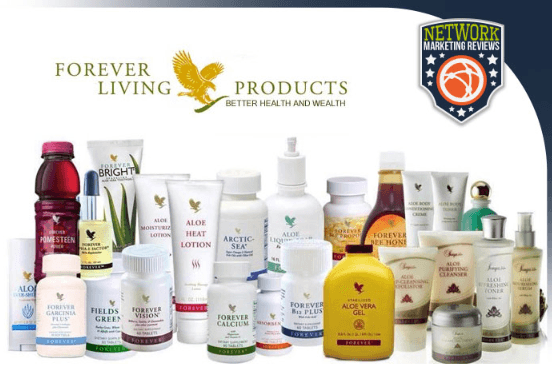 Forever Living sells lotions, drinks, honey, accessories amongst other products.  They also sell essential oil products that are made from lavender and lemon.
The company itself is legit, their product lines are legit and the products themselves get good reviews.
But we are not looking at the company or the product itself, we are looking at whether it is worthwhile for you to become a distributor with Forever Living.
We have been checking out whether their business opportunity of becoming one of their distributors is actually worthwhile.
It is important to point out that their business model is an MLM (Multi-Level Marketing).  MLM's are extremely hard to succeed at, most people end up not making any money and ultimately lose any money that they have invested.
Forever Living Product Line
To be able to make any money, you are going to need to know the products they offer.  They have a huge focus on Aloe Vera products, but they do offer other products too.


Let's go through the products they offer:
Natural Honey Products
Aloe Vera & Energy Drinks – these drinks are quite expensive, the 12-pack energy drink is $48 (ouch)
A range of Essential Oils
Accessories – drink containers, make-up brushes, diffusers, bags, etc.
Nutrition Products & Supplements
Personal Care Products – shampoo, bath gel, toothpaste, soap, lotion, etc.
Skincare – Aloe vera cleanser, exfoliator, firming serum, mask, eye cream, etc.
Weight Management Products – protein bars, protein powders, supplements, shakes, etc.
We are not health experts, so cannot talk for how effective these products are but what we do know is that these markets are extremely competitive and are really crowded. This makes it really hard for people to get into selling these natural health products.
Is Forever Living a Pyramid Scheme
Just because Forever Living is an MLM, it doesn't mean that it is a Pyramid Schemes.  There are plenty of MLM's that are Pyramid Schemes in disguise…
However, to put your mind at rest Forever Living is not a Pyramid Scheme.  Forever Living has products for you to sell to make commissions, however it does have elements of a Pyramid scheme and that comes in with the way you can make money by recruiting others into the system.  If it was solely a pyramid scheme, it would only offer that as an option to make money. But because it has products for you to promote, then it legit.
The problem is most MLM's offer the two ways of making money.  Most people believe there is a bigger opportunity to make money by recruiting new distributors rather than selling the products, but does that always work?
Check out the diagram below: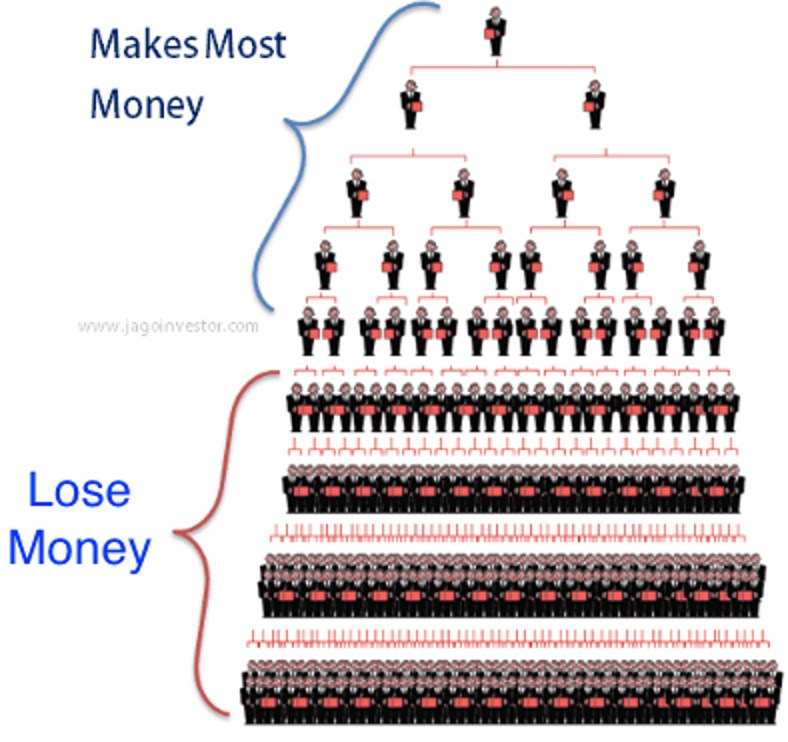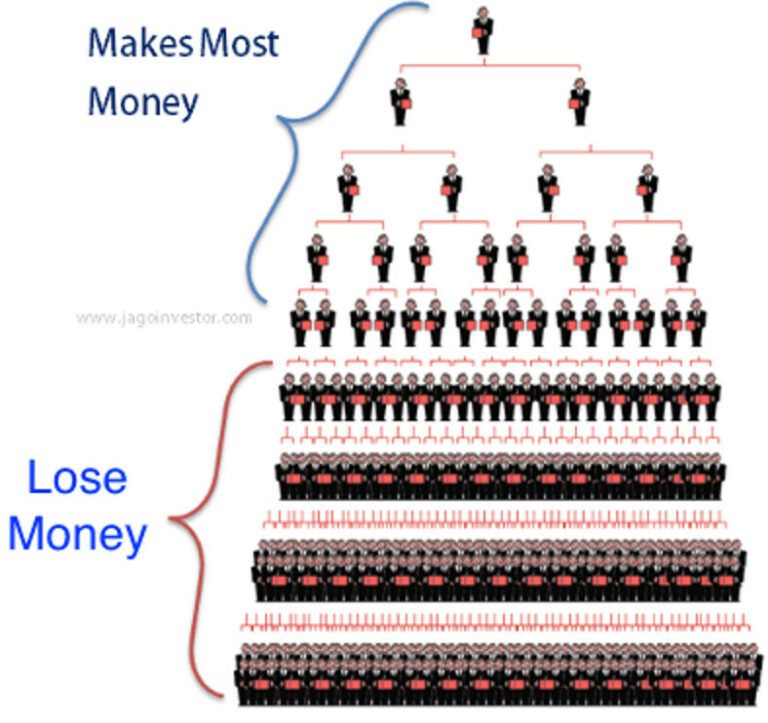 This shows how MLM's work. To have a realistic way of making any money from an MLM, you need to be able to climb the pyramid and sit towards the top to make money. By climbing up, you get to earn commissions from sales you make, and sales that your recruits make.
That is where most people focus on building up their downline and not actually selling the products. But unless you get in early and then recruit some good salespeople, you will struggle to actually climb up and make money.
The further down the pyramid you are, the harder it is going to be for you to make money. Commissions are always flowing up towards the top and most of the profit gets stuck at the top.
This is why MLM's have such a low success rate…
Success is Rare With MLM...
Whenever you see the sales pitch for MLM's you are always shown presentations where people are showing offer exotic cards and tropical beaches that are there to entice you into believing that could be you if you joined this business opportunity.
But for 99% of the people who get involved in an MLM, that will never happen.  MLM's are designed to make the people at the top money, only a small group of people will end up making money and the rest will LOSE any money they have put in.
The success rate with Affiliate Marketing is so much higher and that is the avenue we explored.  Low start-up costs and you can work from anywhere or you can slog away at MLM and walk away with nothing to show for it?
Forever Living has some good products and you might be able to make a few bucks selling their products to your friends and family but realistically the odds of you making a real wage are practically ZERO.
Even if you join and you feel like you are a good salesperson you might not still make any money and it might not actually be your fault.  It is just that there can only be so many people at the top of the pyramid.
Want more proof that MLM's are hard to succeed in… the average annual salary of people in MLM's like Forever Living is $2,400.
A part time job would be more worthwhile, and you wouldn't need to put in as many hours as an MLM would need.
Haven't Made Your First $1 Yet?
Studies have shown that more than 70% of the people who want to make money online have not made their first dollar yet. So, you're not alone!
Getting Started with Forever Living...
This was something that we found to be very rare in the MLM world, but Forever Living is actually free to join to become a distributor. Most have an expensive activation fee to join and be able to buy products to sell.
There is going to be a cost to be a distributor, but it comes in the form of you buying products to sell.
Here are the different packages available for you to buy to sell:
Clean 9 Pack, Vanilla Lite Ultra – $87.92
Clean 9 Pack, Chocolate Lite Ultra – $97.92
Start Your Journey Combo Pack – $253
Touch of Forever – $364.65
Just keep in mind that to make money, you are going to need to be able to sell these on otherwise you are going to have lost your money.
Other things to consider with signing up to be a Forever Living Distributor is the following:
Like we said, there is no initial investment to sign up other than buying the products
There is a money-back guarantee for all of the products, your customer gets a refund and you get a replacement product
Forever Living stops you having a large inventory of products (others will make you have to buy so much a month regardless of whether you are selling stuff or not).
You can leave anytime and Forever Living will buy-back any products that you have bought in the last 6 months.
This does put Forever Living above many other MLM businesses we have reviewed.
Forever Living Compensation Plan Explained
One thing that is very common with MLM's is the fact that their compensation plan is very difficult to understand and Forever Living is no different. Further down is a video explaining their compensation plan, but we are going to go through the main 2 ways for you to make money with Forever Living:
You can earn commissions from selling Forever Livings products
You can earn money by recruiting new distributors
Like most MLM's the main focus they try and encourage you to spend your time on is the second one.  If you are more interested in just selling their products, you can earn between 15%-43% commission on anything you are able to sell.  The percentage depends on how much you can sell.  The more you sell, the higher your commission rate.  It is a good percentage rate compared to other MLMs, to be fair.
But, know that you need to be qualified as an active member to earn commissions.
To become an active member, you need to:
Purchase 2 Case Credits worth of products (1 case credit = $140)
Get 4 Personal Case Credits per month and 1 of those MUST be purchased by you
This means you will need to spend $140 a month to qualify for commission.
But the money is with the recruiting new distributors, as you can make money from their sales and any recruiting they can do to. (in a way, you build your own little pyramid).
If you want to know more, check out the video below which describes their compensation plan:
What We Liked About Forever Living
Here is what we liked:
#1 Free to Join
When I consider that there are MLM's that want you to spend $100's to just join their business model, it is a nice change to see one that lets you join for free.  Bundled with the fact they don't let you keep buying stock if you are not making any sales, this shows that they want to look after their distributors.  There is also the fact they will buy-back any stock if you decide to walk away.
#2 The Products Have Good Reviews
Selling products that have good reviews is always a little easier than products that no one has heard of and there are no reviews on whether they are any good or not.  So, to have products that are good is a good sign.
They also have a wide range of products for you to promote.
#3 They Have Their Own Farms
Forever Living has its own Ale Vera Farms.  This means they don't have to rely on any 3rd party vendors and helps keep the quality of their products up.
The farms are located in Teas & Dominican Republic.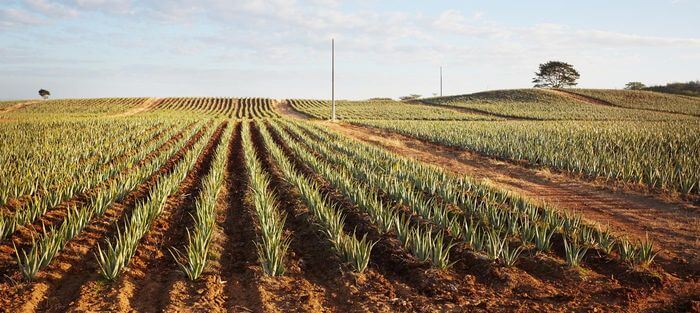 #4 60-Day Money Back Guarantee
All Forever Living Products are back by a 60-day money back guarantee.
What We Didn't Like About Forever Living
Here is what we didn't like about Forever Living:
#1 MLM's Have a Low Success Rate
Our experience shows us that MLM's only work for 1% of distributors, unless you are able to build up a network of marketers for you to make money from their sales the statistics show that you will not make any money.
The money is in creating a downline, but you need to convince others to sign up and start selling these products to others
#2 Saturated Market
But this is going to be hard to sell these products in a very saturated market.  Forever Living might be the biggest Aloe Vera distributor, but they are competing in a very competitive natural health sector.  How are you going to stand out from the crowd to make you money?
#3 The Products are Expensive
They might not be as expensive as others out there, but you need to convince people to buy products that are expensive because of the sector they are in.  The products in this sector are targeted at a certain demographic, and those who can afford these products.  You need to know who you are going to sell these products to, to make it work for you.  But either way, these products are hard to sell.
#4 MLM's Affect Your Friends & Family
One of the worst things to do with MLM's is that it can really affect your relationships you have with your friends and family.  That is because you naturally target this group to make your first few sales.  They might buy something to help you out, but how far will that go?  Are they buying something for the sake of it?  The money comes from people signing up to recurring deals, and this group will potential turn around and say no.
It is a shame that most MLM's will encourage you to target them to become distributors under you too, as they are not interested and might keep their distance from you because of it.  It can and has ruined relationships!
#5 Inappropriate Marketing Tactics
This is a common thing when it comes to MLM, not just Forever Living.  There will always be distributors who like to give out false health claims to try and sell more products.
They will put a quote like "these aloe vera products can treat many health issues and diseases, including…"
But the fact is that none of these claims are backed by the FDA, so no clinical trials that back up that claim.
Because of these distributors who follow shady tactics, Forever Living has faced heavy scrutiny and some legal actions due to unsubstantiated medical claims…
#6 No Income Disclosure
This should be really worrying, that they don't actually publish an income disclosure.  MLM companies must disclose the income potential of their existing members.  It is often the thing we check out to see whether an MLM is worth it or not, and it proves our fact around most people losing money from MLMs.  But we couldn't source one for Forever Living…
Haven't Made Your First $1 Yet?
Studies have shown that more than 70% of the people who want to make money online have not made their first dollar yet. So, you're not alone!
My Forever Living Review - Final Conclusion
I wouldn't say that Forever Living is a scam, and as to whether this will work it would depend on how good you are at selling natural health products.  You need to learn how to target the right customer base for these products, be able to build up a downline and train them on how to sell these products and then you might say this is a good business model for you.
But if you are thinking of making some extra money, giving up your day job to build a business, or aren't that good at sales, then this is not the right business opportunity for you.
MLM takes the right individual, hence why only 1% will make a proper wage from them.  
When you check out the income disclosures of these schemes, you see straight away that most people have not make any real money with these, regardless of whether they are just a distributor or go down the recruitment side.  
It is a sorry state that their marketing is so good that people get enticed in but have no realistic way of making money.
That is why when we were looking for a way to make money online, we steered clear of MLM and went for a much better option, which is Affiliate Marketing.
Our problem is with MLM and not necessarily Forever Living.  But Affiliate Marketing offers a much better option to make money online without having to sell expensive products to people and recruiting people into a business model that doesn't work.
Affiliate Marketing is a great way of making money online, as you:
No need to recruit anyone to make money
Have the freedom to promote any products you want and not be tied down to one MLM company.
It's FREE to get started
If you want to learn more about a business model where you can make money from helping people, and you don't need to go with a natural health product in a crowded sector.  In fact, you can choose any niche you wanted.  Base it on a hobby you have or a subject you love, and you can still make passive income online and with the right training you can be making money.
WE highly recommend you read up on our top recommended training program called Wealthy Affiliate.  It is the best place to learn how to make money online, with all the training and tools you need to make it happen.  It is where we learned how to make money online.
It is completely free to try too.  If you want to learn more, click below:
Thanks for checking out our Forever Living MLM review.  If you have any questions or have any experiences with MLM, we would love to hear from you.  Just write them in the comments below and we will get back to you just as soon as we can. 😉
Forever Living MLM
Free to Join
Pros
Free to Join
Products Have Good Reviews
They Have Their Own Farms
60-Day Money Back Guarantee
Cons
MLM's Have a Low Success Rate
Saturated Market/Products are Expensive
MLM's Affect Your Friends & Family
Inappropriate Marketing Tactics
No Income Disclosure