Welcome to our FlexOffers Review!
Are you looking for an affiliate network and want to know whether FlexOffers is the right choice for you? FlexOffers has been around since 2008 and looks like a great platform for affiliate marketers.
Although there are a couple of things to factor in, especially if you are relatively new or lacking some traffic.  But in our review, you will learn everything you need to know before you decide on whether to sign up or not.
FlexOffers Review Summary
Product Name: FlexOffers
Founder: Not Disclosed
Product Type: Affiliate Marketing Network
Price: Free for Affiliates
Best For: Affiliate Marketers with Established Traffic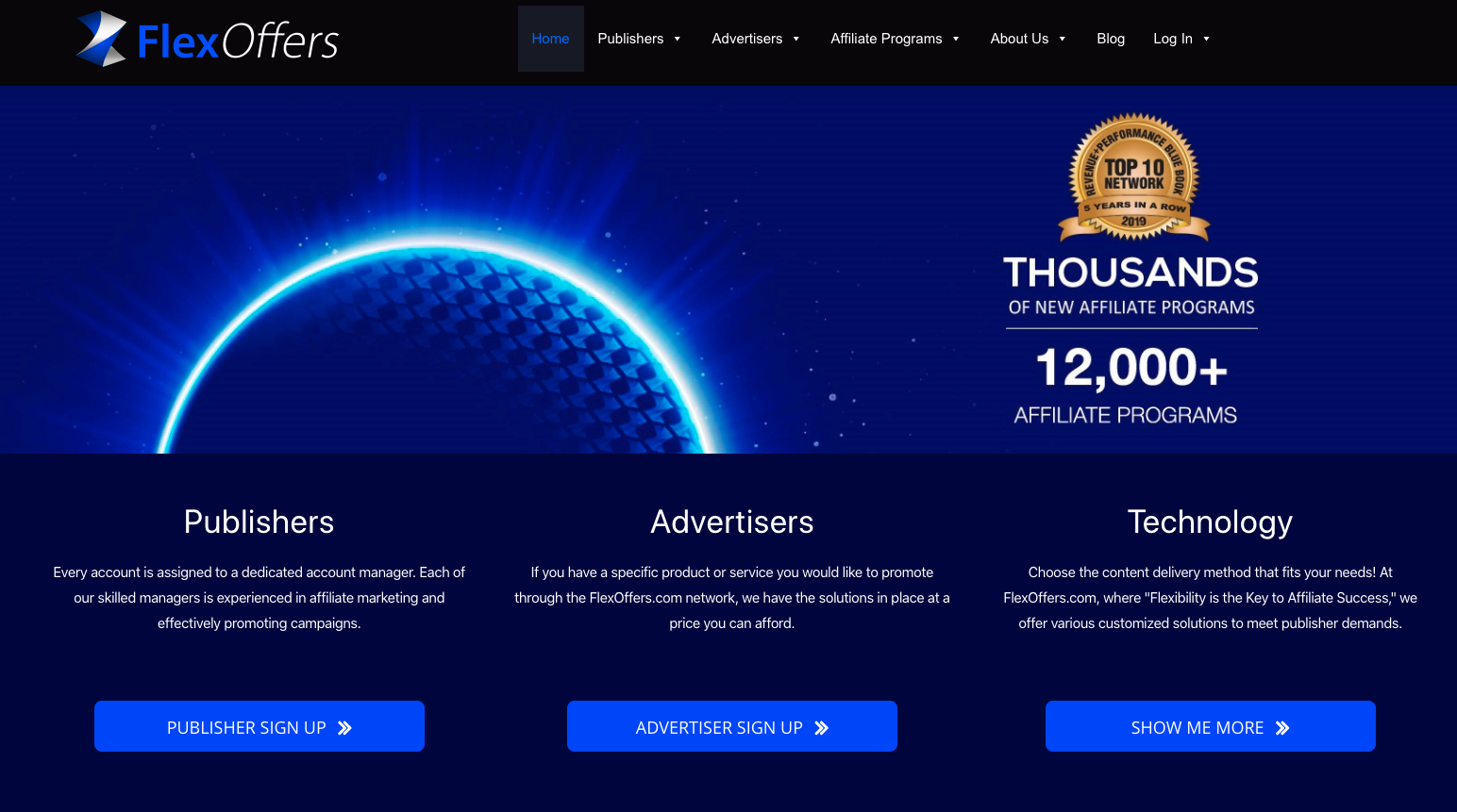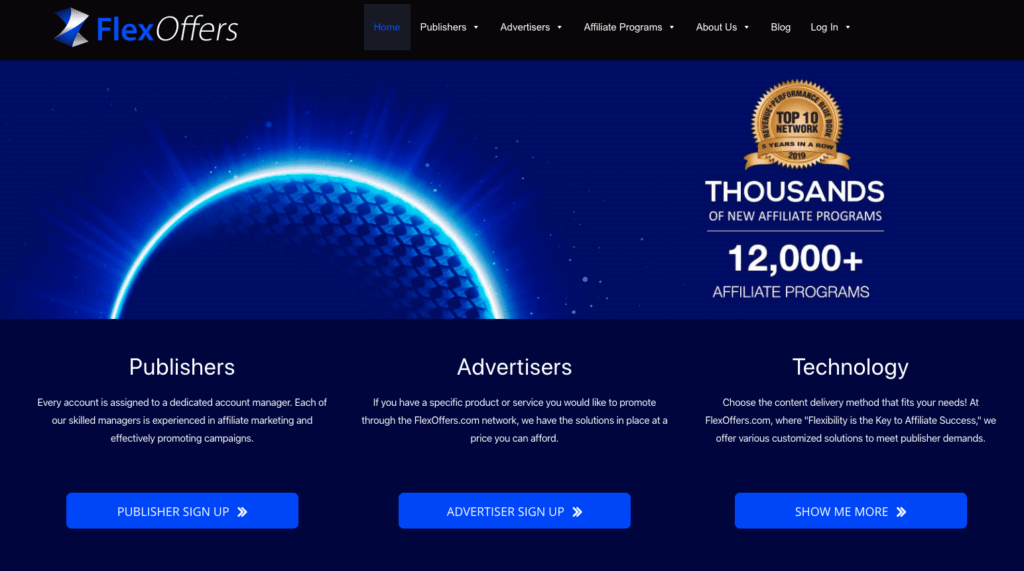 Summary: Flex Offers is a solid option for Affiliate Marketers.  It has a huge catalogue of products and services available for you to promote.  It's free to join, with an easy application process.
The quality of the products is good, and the platform has a great vetting process for both advertisers and affiliates.
The only thing to consider is that new affiliates might struggle to get accepted, due to this vetting stage. This makes this platform ideal for those who already have an established traffic stream to their sites…  If you're new, or have low traffic, you'd do better to learn how to get more traffic before trying to join…
Rating: 85/100
Recommended? Yes!
FlexOffers is a great affiliate network that puts publishers (affiliates) and advertisers together in one place to help each other make money online.
FlexOffers boasts a huge number of products and services for you to use to promote and earn money with.  They have over 12,000 advertisers on their network.
The categories of products and services means FlexOffers would be relevant to a high proportion of niches and with their clever reports and easy to use platform it is a good place for those who already have traffic and want to offer other relevant products and services to their readers.
We are focusing on the publisher side in this review, so to become an affiliate or publisher with FlexOffers, you first need to complete the free application process.  It took us about 5-10 minutes to complete and it asks the usual questions about your business.
There is also a verification process where you need to confirm verify your email, your phone number and place a verification file into your website.
But you will need to wait until a member from the Compliance Dept has approved your account. (Our approval happened overnight, about 12 hours)
Factors they are looking at to approve your account is whether you are providing unique and quality content, you have a good website design and you have excellent rankings on Alexa & Google.  They also want to make sure you are a good match to their existing advertising programs.
If you are not getting much traffic yet or are relatively new, I would suggest you wait to apply. They want to make money and will only do that with websites that have traffic.
If you are struggling to get traffic to your website, then you might want to consider our top recommended training program.  Effective training that specialises in teaching you how to get FREE traffic to your website.
Once approved, you get access to their affiliate program directory which is vast, and you also get access to their banners and their referral program too.
There are tons of affiliate programs in each category, but the main categories are: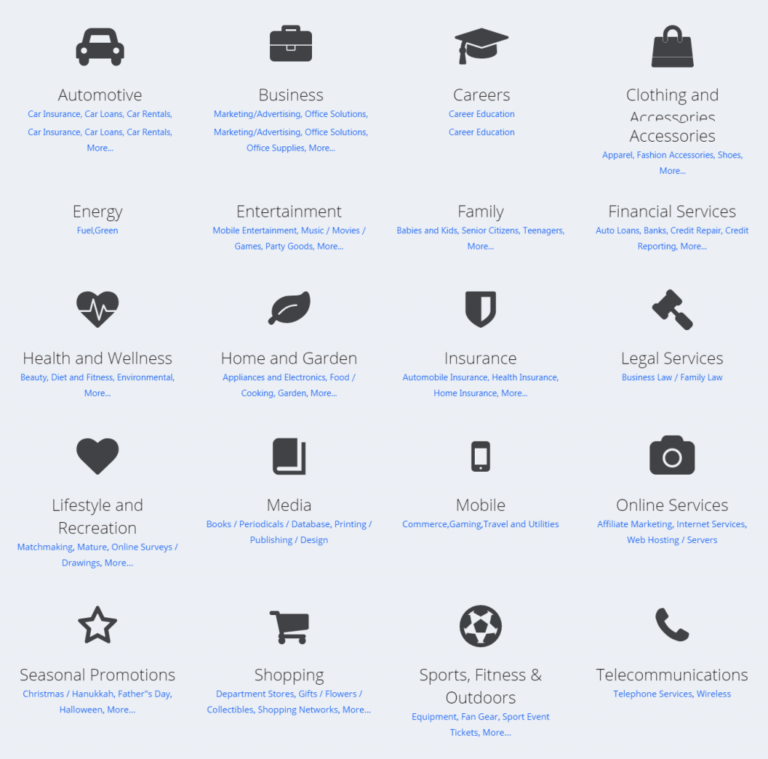 Automotive

Business

Careers

Clothing & Accessories

Consumer Electronics

International

Digital Products

Education

Energy

Entertainment

Family

Financial Services

Healthy & Wellness

Home & Garden

Insurance

Legal Services

Lifestyle & Recreation

Media

Mobile

Online Services

Seasonal Promotions

Shopping

Sports, Fitness & Outdoors

Telecommunications

Travel
When you have decided on an affiliate program you want to use, you will be able to apply for it.  I say apply, because the advertiser needs to approve you to use their affiliate link.
This again protects the integrity, as there are some big brands within FlexOffers and they want to see advertisements that complement their brand.
How to Make Money with FlexOffers
This will depend on which affiliate program you sign up for, as there is no standard commission rate.  It all depends on the advertiser.  It will also depend on varying factors like ad placements, the commission rates and the amount of traffic to your website.
But the main ways you will earn money are:
CPC – cost per click

CPS – cost per sale

CPL – cost per lead

CPI – cost per install

CPA –

cost per action
The main factor that you will need to consider is the amount of traffic you can bring to your website to see these ads, or links.  You need traffic to be able to make money from showing these different adverts.  If you would like to learn how to get FREE traffic from Google, then check out our top recommended training program and start your training today.
Haven't Made Your First $1 Yet?
Studies have shown that more than 70% of the people who want to make money online have not made their first dollar yet. So, you're not alone!
Getting Paid at FlexOffers
Getting paid from FlexOffers follows the Net60 method.  This basically means that you will not get paid until 60 days after earning it.  Then payments are sent out to Publishers within 10 business days.
This does seem a bit excessive, most work on a monthly basis.  But if you don't mind waiting, then as long as you are earning regularly, you will start to earn a month wage from them.
The minimum threshold for payments is $25, regardless of whether you get paid via bank transfer, check or PayPal. 
Another factor to consider is there is a processing fee, which varies depending on how you want to get paid.
The other way for you to earn money from FlexOffers is via their referral program:
FlexOffers Referral Program
The FlexOffers referral program or refer-a-friend program allows you to earn money by introducing others into FlexOffer network.
You also get access to reports that allow you to see how your referrals are getting on.  This is because, just because someone signs up it doesn't mean they automatically get approved.  The application process isn't that difficult, but each application requires you to confirm your email, phone number and website and then it goes through a compliance team check.
I like this, as it means they are trying to protect the integrity of their network and only allowing people on who are complying and are going to provide them with quality traffic.
There is also a function from within that allows you to send email invitations straight from FlexOffers to people who would benefit from signing up: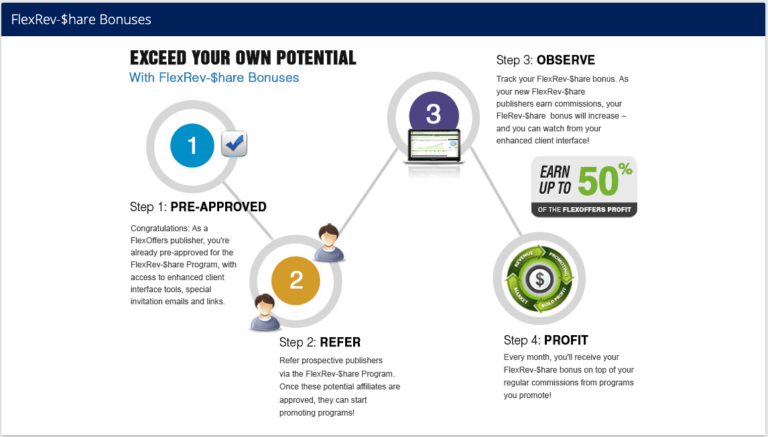 There are also banners and other elements you can use on your website to promote joining FlexOffers.
You don't just earn money for bringing them onboard either, the more they earn the more you can potentially earn.
This will be based on your earnings and your profit tier level, the basic is at 20% but this can rise as your earning rise.
FlexOffers makes it easy to get in touch, they offer the following options:
Email Address – usually respond within 24 hours

Phone Number

Support Ticket

FAQ – this is extensive and answered pretty much all of my questions.
What We Liked About FlexOffers
Here is what we liked about FlexOffers:
#1 Vast Number of Affiliate Programs
FlexOffers has a very diverse and vast number of affiliate programs that will cater to a high number of affiliate marketers.
The Affiliate Program Directory is definitely worth a look.  With 12,000 advertisers taking their business to affiliates or publishers on FlexOffers, you are definitely bound to find something to promote.
#1 A Trustworthy Network
FlexOffers is definitely a brand we would say is trustworthy.  During our research, we found nothing to suggest they wouldn't pay on time.  They are very transparent about the way they work, and their support team are very good at getting back to you with your queries.
You don't get that many companies signing up with an affiliate network that isn't trustworthy.  This is a really positive sign.
#3 Offers a Referral Program
We like the fact they also offer a referral program.  So, there is another route to making money with FlexOffers aside from promoting products and services.  You can also earn money from referring others into the network.
They also provide Affiliate Managers to help new Publishers find their way around, etc.
#4 They Have a Compliance Check
This might seem like an odd one to have in the pros section but let me explain.  We have reviewed a number of affiliate networks, such as ClickBank and Payzeno. The problem with networks like these are that anyone can sign up and offer products and services.  That is why they are littered with scams or low-quality products.  So, they become a bit of a minefield, as to whether you are good to promote them or not. 
With an Affiliate Network like FlexOffers, because advertisers have to pay up to join and are checked and the same check is done for affiliates coming in.  It is a great blend that means companies that want reputable affiliates to promote their products will see this in a very positive light, thus making this a great place for an affiliate to be.
What We Didn't Like About FlexOffers
Here is what we didn't like about FlexOffers:
#1 Have to Wait to Get Paid
In the great scheme of things, this isn't a huge thing, but it is annoying that you have to wait 60-days to earn your commissions.  If you can get the most out of the platform and start earning regularly, this will become a monthly wage anyway as you build up your business.  If you have high levels of traffic, this will be ok.  But still, 60-days is a bit excessive.
Having said all that, it does follow a defined system and you will get used to it.

#2 Payment Processing Fee
It doesn't matter how you choose to get paid, expect to pay a processing fee for each withdrawal.
#3 Having to Sign up with Advertisers separately
Once you are approved to get into the network and start applying for affiliate programs, you need to go through an application process each time.  You will need to apply each time, agree to their terms and conditions and get accepted into the affiliate program.
This can take a lot of time, depending on which advertiser you are applying for and there is still the fact they may decline your application.
That is why we suggest you wait until you have decent traffic levels, as that will be the main factor they are looking at.
Want training to get FREE traffic to your website, check out our top recommended training!
#4 No BBB Rating
As of yet, FlexOffers is not rate or accredited with the Better Business Bureau.  IF you are looking at this to determine how legit they are, this might be a negative factor for FlexOffers.
Haven't Made Your First $1 Yet?
Studies have shown that more than 70% of the people who want to make money online have not made their first dollar yet. So, you're not alone!
FlexOffers Alternatives...
What happens if your application is declined?  There is always the option of waiting until your traffic increases and going back to apply, but in the short term there are a couple of options for you to explore with regards Affiliate Networks.
The only stipulation ShareASale puts on your application is that you have your own website.  If you have your own website, then ShareASale is a good option for you to check out their catalogue of products and services for you to use on your website.  Read our full review here.
CJ Affiliate by Conversant has a similar arrangement to FlexOffers.  This is the fact that you need to individually apply for each affiliate program separately once inside.  But they are a bit more forgiving, when it comes to newbies joining that do not have that much traffic.  Read our full review here.
Affiliate Networks are a bit hit and miss sometimes, you may need to apply to one because you want access to a product or service to do with your niche but if you are struggling with traffic levels, you might not be ready to apply for affiliate networks yet.
But another alternative is to check out Wealthy Affiliate's Affiliate Program tool.  It gives you access to a vast array of affiliate programs that are included within the ClickBank, CJ, ShareASale networks.  You can apply straight from the dashboard and see some key features all from one place.
The added benefit that the training within the platform will help you with any traffic issues you have, as the Wealthy Affiliate training is our top recommended training platform for new or struggling affiliate marketers.
Read all about the Wealthy Affiliate Training and the Affiliate Program tool within out Wealthy Affiliate Review.
My FlexOffers Review - Final Conclusion
If you are an affiliate marketer who is looking for access to a huge catalogue of products and services and are generating a decent amount of traffic, then the answer is quite simply a yes.
The pay-out time is bit long and there is the processing fee, but with the ability to earn money from referring others alongside the advertisers it is a good network for you to join.
If you are just starting out or are lacking in traffic you might get declined initially but there are some good alternatives above that will fill the void until you are ready to be accepted with FlexOffers.
If you are one of those people that are struggling to get traffic to your website, there could be a few factors that are affecting your ability to rank well in the search engines.  Our advice is check out our top recommended training that will help you fix any issues you may have and ultimately get your website up to the top of the search engines.  Read more HERE!
In conclusion, we have found FlexOffers to be a legit business that is trustworthy and is definitely worth a look for an affiliate marketer.
Thanks for checking our our FlexOffers review!  If you have any questions or comments to add, then please write them in the comments section below. 😉
FlexOffers
Free for Affiliates
Pros
Vast Number of Affiliate Programs
A Trustworthy Network
Offers a Referral Program
The Compliance Check
Cons
Have to Wait to Get Paid
Payment Processing Fee
Have to Sign up with Advertisers Separately
No BBB Rating