If you're looking for ways for stay at home moms to earn money, then you're definitely in the right place…
Finding something where you can still look after the kids, work it around your schedule and help pay the bills is always a great thing.  There are plenty of work from home jobs around at the moment, but they all require you to stick to a laptop for 9 hours a day or be on the phone, so our list goes down a different path.
We've focused on 5 ways that are really flexible, so they can fit in with you and your family.
These 5 ways are really flexible, where you can determine when you work, where you work and how long you work for too…
Just to be transparent, we use affiliate links to help support our site.  If you click a link and make a purchase, we may earn a small commission at no extra cost to you… For more details, click here…
Let's get started with our list… We are going to include some options that will earn you a little extra and then there are options where you can potentially earn a full-time passive income all from home…
#1 Earn Money by Completing Surveys & Watching Videos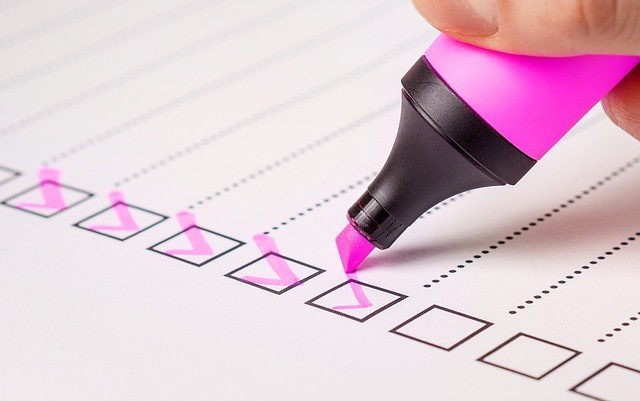 I know this is probably an option you've already encountered, considered and maybe even rejected.  But it is still a flexible option for a stay at home mom to earn additional income from home.  The pay is usually not nothing to write about, but if you find a legit option then it can easily help you save some money for the holidays.
There are sites like Swagbucks where you can earn money through completing specific tasks like:
completing surveys
watching videos
shopping online (cashback)
searching the net
playing games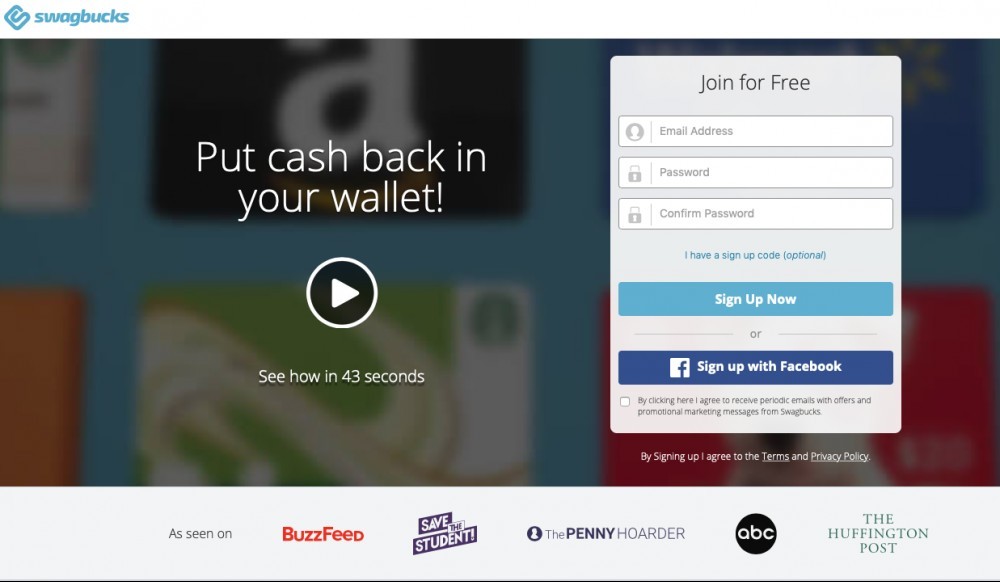 The activities aren't particularly hard to achieve, especially with a little one running around and they don't take that long to complete either.
There is also the opportunity to sign up to several sites and therefore widen your income potential.  We recommend Swagbucks or Prolific Surveys.  But there are loads out there…
Swagbucks offers you a wide variety of ways to get paid, and are totally legit.  It's easy to sign up and they offer more chances to qualify for surveys.
Prolific Surveys offer you a chance of earning more money for your time, and they offer more interesting surveys.  They are a site that Universities and Colleges sign up to, to do their studies with.  They offer you surveys around a lot of topics, and are different from the usual shopping surveys you will find.
Please be mindful that there are loads of scam sites out there too, so please be really careful before signing up to any, and do your research first.  Here's our guide for things you need to know before signing up to a survey site…
Completing surveys are really easy, but repetitive and can become boring.  You also need to complete a lot of surveys for you to reach the point where you can actually cash out, but they do suit some, and it all depends on what your idea of earning money is.
Now, let's move onto options that will earn you a lot more than completing surveys or watching videos…
#2 Sell Your Own Product or Service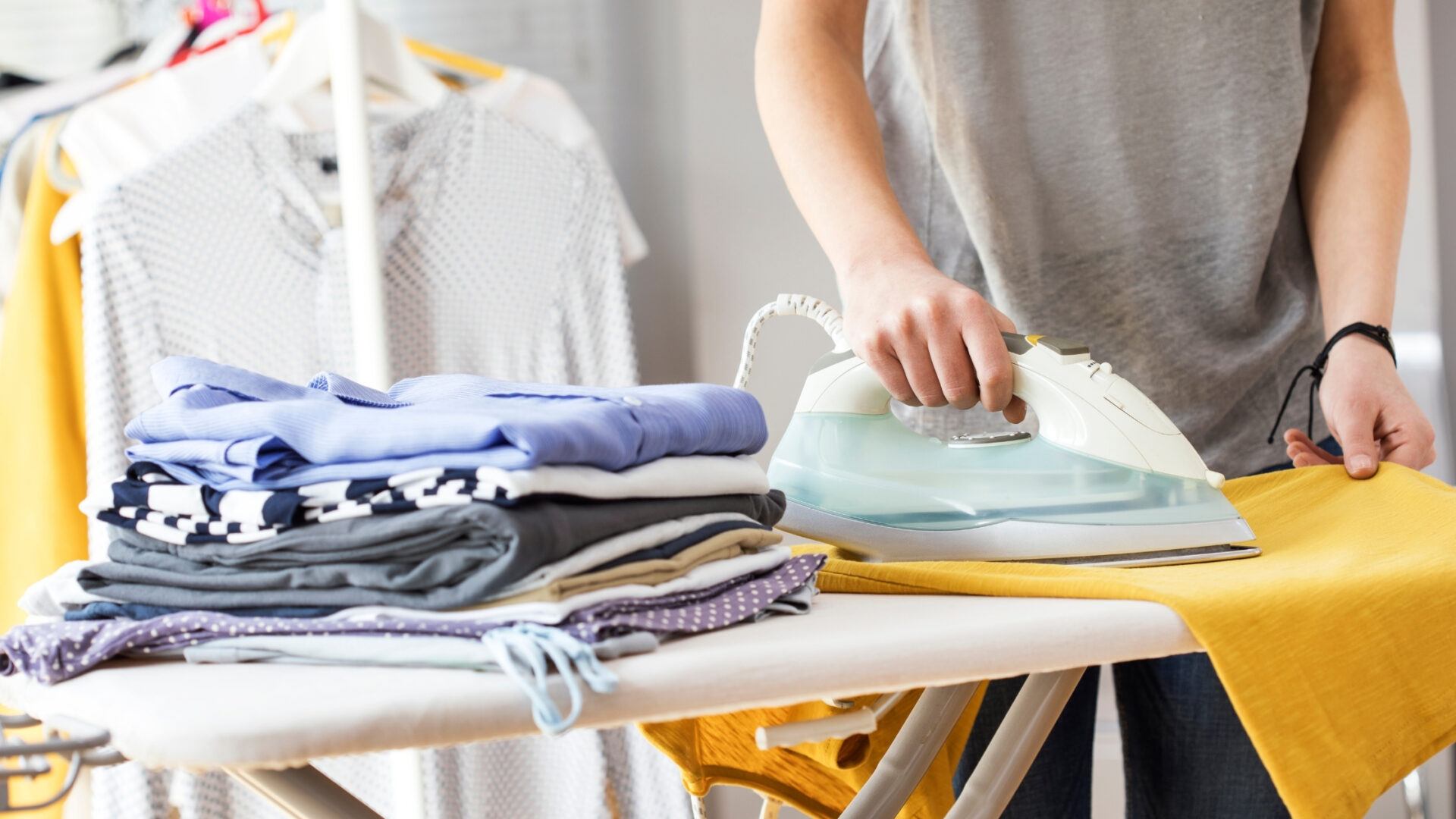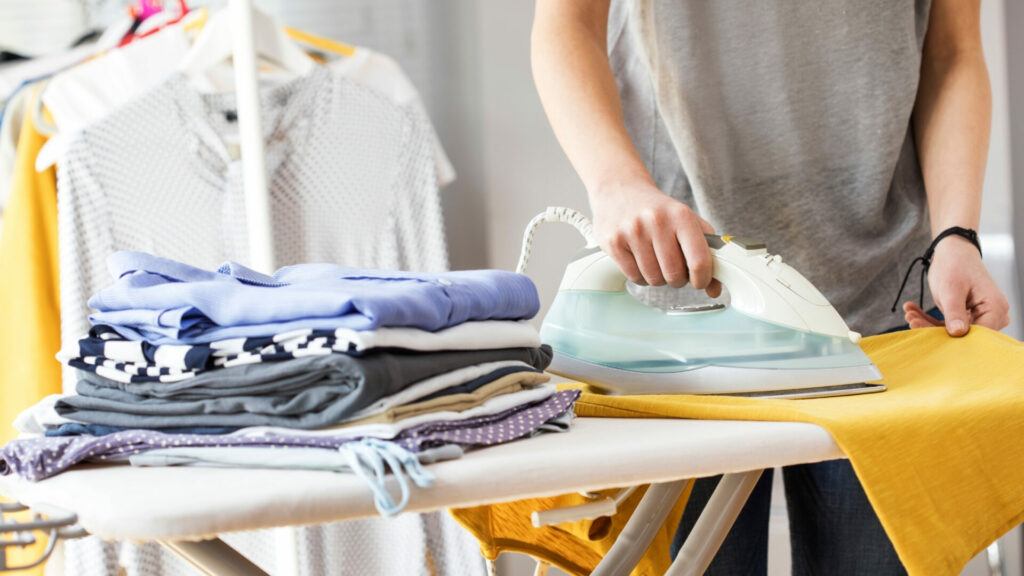 This might sound like an obvious option, but you don't think it's an option.  But the reality is that there are plenty of options out there, without having to actually go and build a product.
An example could be, starting a ironing service.  I know there are many people who hating ironing, and if you wanted to earn some extra money and don't mind ironing, that could be an option for you.
Another example might be designing t-shirts and then selling them on places like Amazon.  Yes, that is a thing.
The thing to do is to consider what products or services you could make from home.  Gem has a wedding stationary business, which she runs from home.  She creates bespoke wedding stationary, and then puts it all together and posts it to her clients.  We have a eBay store and a website too.
If you have an idea of a product you could create and sell, then you can start an eBay store or sell them on Etsy.
If you're not too sure what you could do, take a look at places like eBay or Facebook, and etsy and see what others are doing.  Just factor in how much time you have, as the t-shirt option has Amazon doing a lot of the work.
Whereas the wedding stationary is pretty time intensive. 
But if you like the idea of selling a product, but don't want to make one, or can't the next option on our list might suit you more…
#3 Start a Dropshipping Business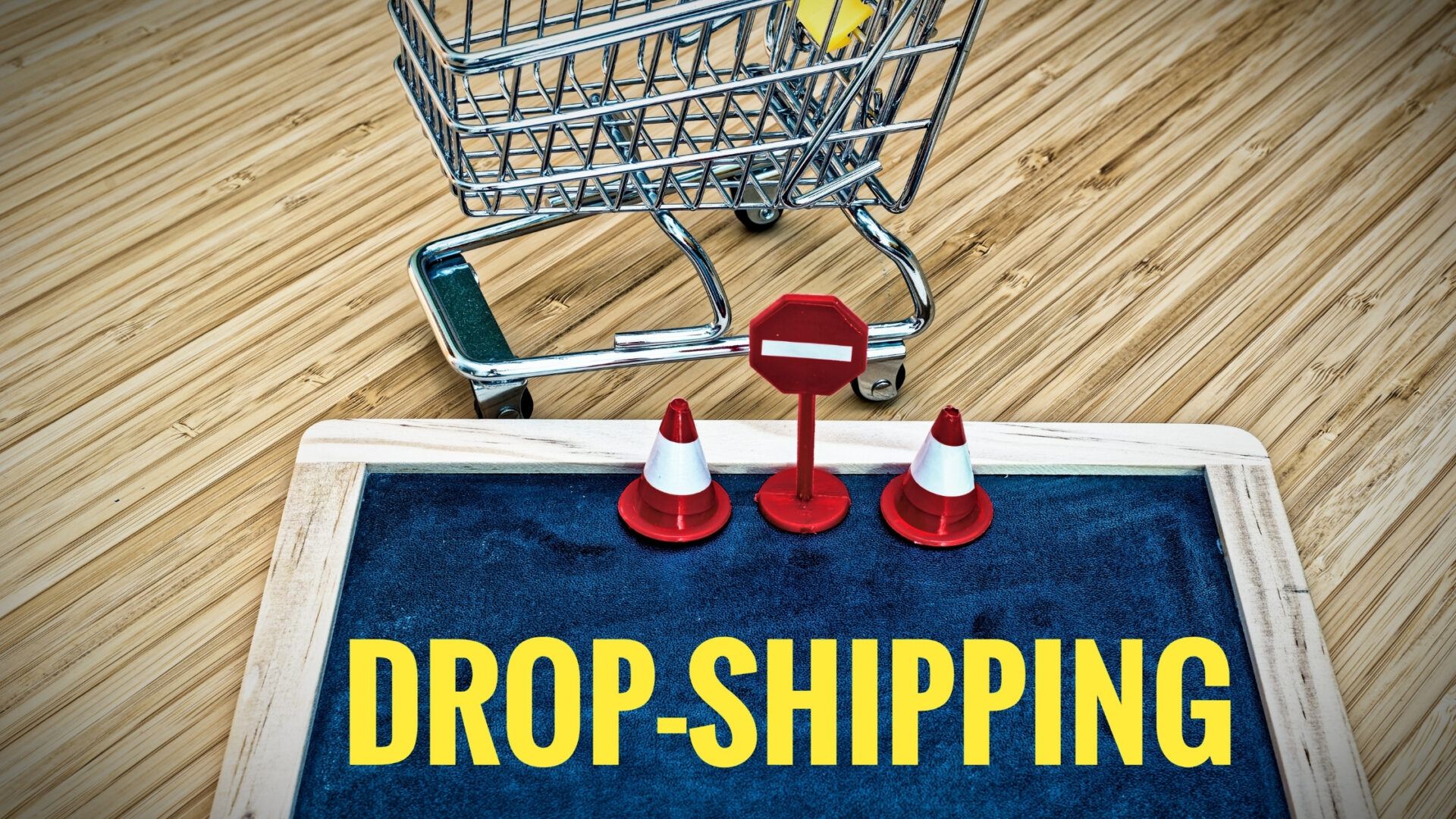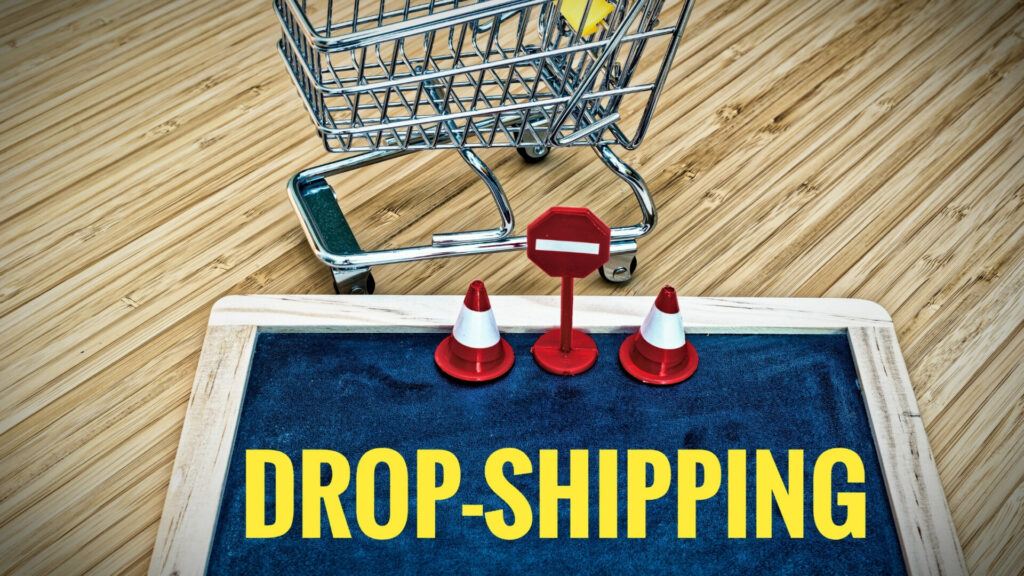 If you haven't got your own product, or don't want to, an option you could choose is dropshipping.
Dropshipping is where you sign up with a wholesaler and gain access to their product list.  You can then sell these products via places like Shopify, eBay or your own website.
When you receive a notification that someone has placed an order, you then place an order with the wholesaler and get it shipped directly to the customer.  You keep the difference in the price, so you can set your own markup on the price of the product.
As far as the customer is concerned, it's your product and a way of making money from home.  You just need to keep an eye on the notifications…
There are a couple of things you need to keep in mind regarding dropshipping, such as:
Wholesalers increasing prices – if you don't keep up to date, you could lose money when someone places an order
Customer Service – you'll need to deal with any complaints, like late or missed delivery.  Or if the packaging is damaged.  The customer won't know about the wholesaler, so you will need to resolve the issue.
The item is no longer stocked – again, if you don't keep up to date, you could receive an order for an item that is no longer available.
There are some training programs that will help you, if dropshipping is your chosen path or if you want to learn more.  Here's a post that will help you find one, although they are usually really expensive.
Another option could be FBA or Fulfilled by Amazon.  This is where you do something similar to dropshipping, but with Amazon.  You can learn a little more about this here…
There are also courses that help you with Amazon FBA, examples are:
There is a little more work required with dropshipping than FBA, although both require you to deal with customer service and other elements.  But if you can get the right product online, you could easily earn enough to make it worthwhile…
P.S. This program enabled us to Create a 4-Figure Monthly Passive Income Stream.  It's Free to get started and costs only $49/month to go full-time!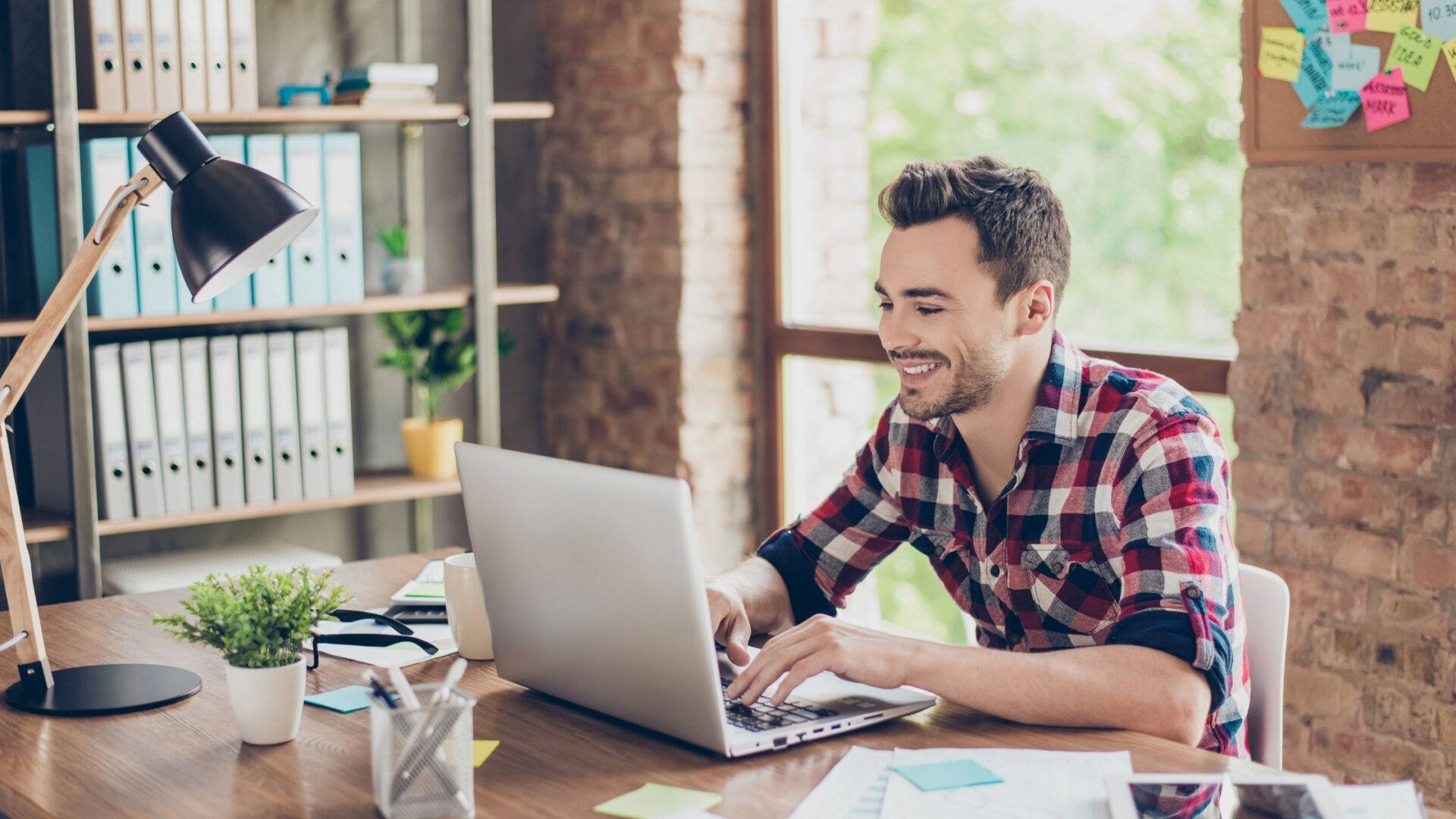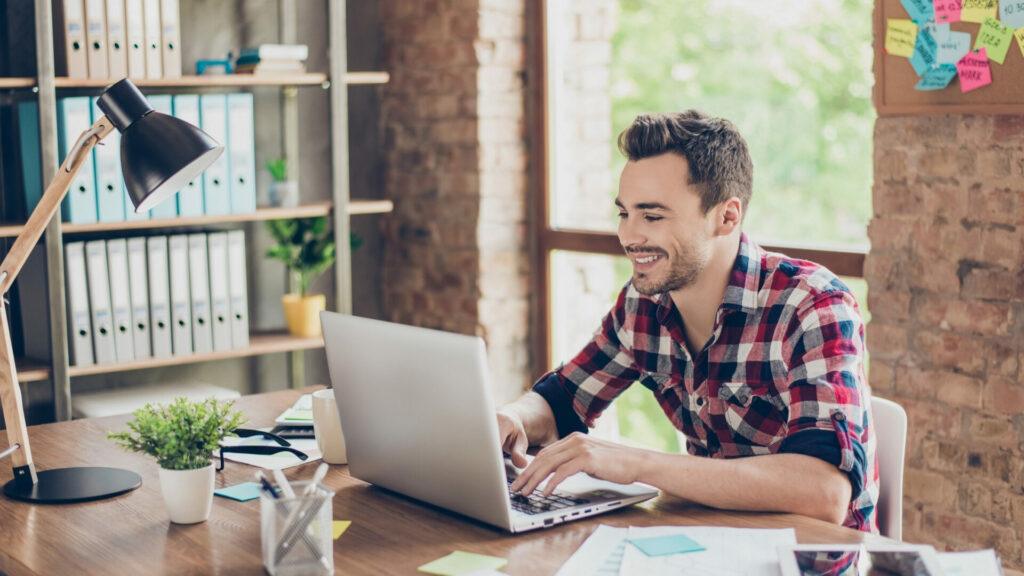 Our third option allows you to work to your own schedule and earn some money in the process.  Become a Freelancer and offer your skills out.
Business owners are constantly looking for freelancers to help them with specific tasks, such as accounting, admin or even creating content.
Websites like Fiverr allow you to signup and create a profile, and then offer your skills out to website owners or business owners.  For example, you could become a virtual assistant and complete tasks set by them and get paid for your job.
It might be replying to emails, editing photos, creating blog content, becoming a social media manager.  All tasks that you can do from your laptop, and at your own pace (within reason).
Fiverr is a great option for those just starting out, but as you get more experienced you can even start using more professional sites like UpWork.
There is a huge demand for those who can offer a great service, and you then have the opportunity to bulid up a relationship with a business ownere, where you start getting regularly work.
For example, you create excellent blog content for a website owner, and they might reach out asking how to make it more of a permanent thing.
You do a great job with their accounting or admin, and then they just ask you if you can do it on a part-time basis (from home).
Freelancing is a great way of earning money without that sort of commitment too.
Although, if you are going to develop those skills and work for other people, you might like our next option which allows you to develop those skills and make them work for you…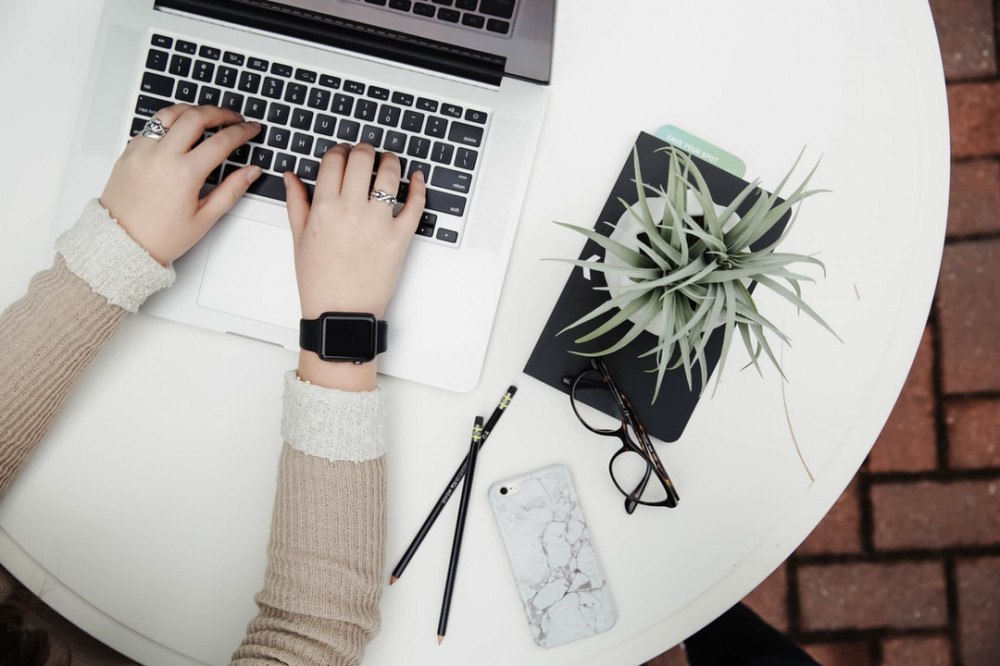 Our final option (and our favourite) is to use your knowledge to create your own blog website.  Blogging is such a great option, due to how flexible it is.  It's an ideal way of earning money from home as a stay at home mom.
Creating a blog where you offer help and advice will naturally lead to products or services that you could promote, like we do, with affiliate marketing.
Whether that is starting a blog to help new moms to creating your own food blog, there are plenty of options when we explore this option.
Blogging is a great way of expressing yourself and there are many stay-at-home moms who have actually started doing it, and then finding that they have no need to go back to work due to the money they re earning from it.
Many new parents are looking for help online.  Not from experts, as for that they would go to their doctors.  They are looking for help and advice from those that have already been there and done that.  Maybe it is for ideas on how to soothe their infant, or just to know that they are not the only one that is experiencing that (baby not sleeping, being a prime example).
For us, our son was born 8 weeks early and only weighed 2.5lb.    By exploring some blogs, we found that there were others that had been the same and we were encouraged by some of the stories we found.
There is also an opportunity to earn money from your blog through display ads or affiliate marketing.
Affiliate Marketing is the method we went with, and it works by you choosing products and services that would be useful to your target audience.
You can sign up to affiliate programs, such as Amazon's Associate program, and that gives you the ability to promote their products on your blog.  Think about how many products they sell, so you can definitely find products and services in most niches.
They need to fit with your niche, so if you had a blog helping new parents.  Going and promoting expensive tvs, wouldn't bring you much income, as they weren't looking for help with that.
But if you were to go down the food blog route, you could go with affiliate programs for where to get equipment you were using to make the menu you were talking about.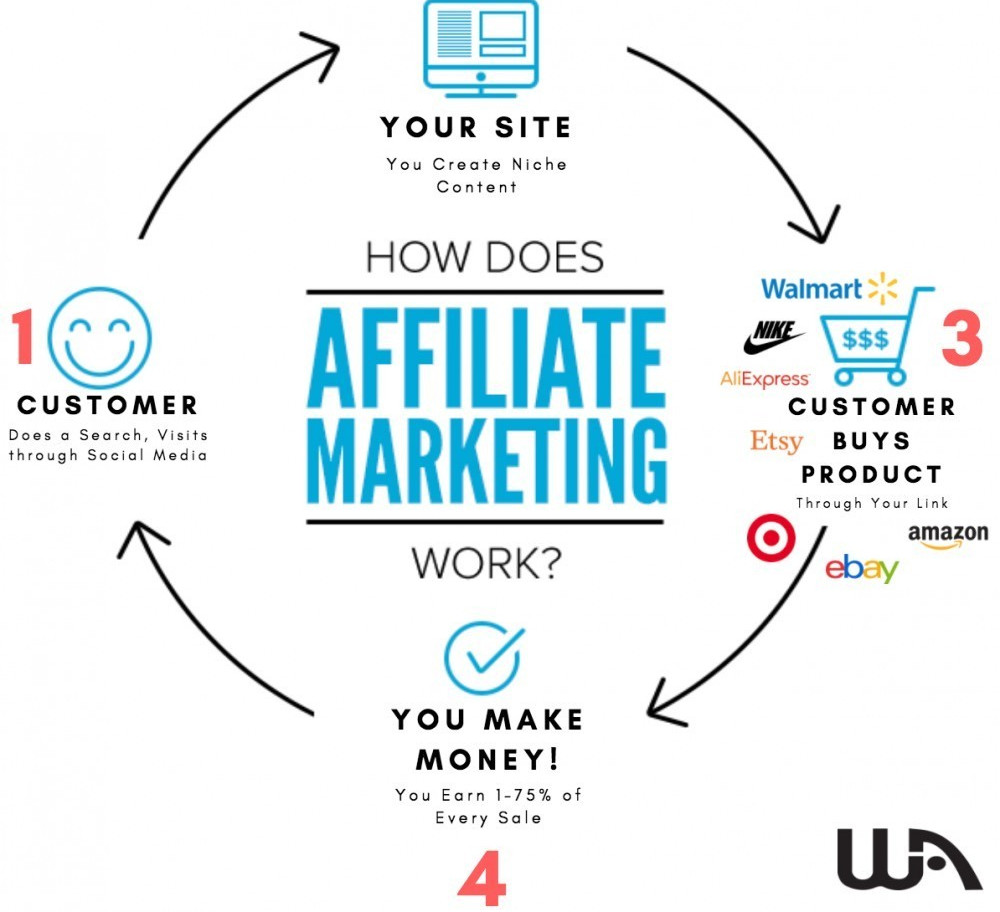 Affiliate Marketing is a great way of monetising a blog, but you might be thinking that you can't create a website and it sounds difficult, but the reality is that it is really as easy as creating a Facebook profile.
There are platforms that will take a complete newbie, even with children running around at home, through every step needed to build a profitable blog online.
Many get put off, as they still think that creating a website requires you to be an expert in computer coding, but it is isn't that complicated.  I don't know a lot about coding, and can still bring you this information.
Check out this short video that shows how easy it is to create a website with our #1 recommended training program, Wealthy Affiliate.
You might not think you could be a write, but again you are not going to be writing formal reports or a document that is going to be assessed by a college professor.  Instead, blogging is about writing like you were talking to your best friend.
Conversational chat is ideal for blogging, as they are looking for help from a friendly face and not a big corporation.
But you might be worried about having the time to create a blog, but it is such a flexible business model.  Many stay-at-home moms have made this work.  An example would be Grace (littlemama), who not only made blogging work for her, but she is also a Super Affiliate too…


4 years at Wealthy Affiliate and she is now making over $100K a year from affiliate marketing.
Now, let me be honest you are not going to be looking at that straightaway, as Grace's story goes she made a few mistakes when she first got started but then found WA and that is when it started working, due to having the right training.
But it just shows the potential… Grace isn't just a one-off, here's a selection of other success stories, all who succeeded due to the training at Wealthy Affiliate.
Want to Learn More About Blogging?
Blogging is a great option, although there are a few things that you will need to get your head around, but a we say we cannot recommend Wealthy Affiliate any more, as they are the exact same training program we used to get started and are now earning a passive income from it all. 
Their training is designed for anyone, from all levels of technology knowledge.  If yo know how to use Word and if you can create a Facebook profile, you will have enough to get started and they will then fill in all of the other gaps you need to get started.
They step-by-step training is all you need to succeed online and achieve an income with a blog through affiliate marketing.
You not only get training with Wealthy Affiliate, you get access to a community of Internet Entrepreneurs (like yourself) all looking at ways of making money online with blogging and affiliate marketers.
The people who succeed are the people who commit to learning, commit time and effort and ask questions all the time.
If you do decide to join, you will gain personal access to me – Ask me as many questions as you like. Ask the community or even ask the owners (Kyle and Carson).  They helped me massively when I started out and I wouldn't know where I would be without Wealthy Affiliate.
There you have it, 5 ways for stay at home moms to earn money.  Depending on your goals, hopefully you can go and research one that you feel is the best option for you.
Completing surveys will be ideal for some, and then others will not want to work for someone else again and want to be a freelancer or a blogger.  You need to decide which route is best for you…
You find many other stay at home moms have achieved this, and we regularly see them in the community at Wealthy Affiliate.
If you have any further questions about any of the topics covered in this post, please do not hesitate to write a comment below.  I promise to come back to you as soon as possible with an answer.
Good luck to you, whichever direction you choose to follow…
Get Your FREE Affiliate Marketing Blueprint
Learn How to Create Your Own Passive Income Making Machine – 4 Steps to Success