Welcome to our Etherz Review!
Chances are someone has approached you about their smart contracts and tokens and how you could make money with it, and now you are looking for information to see if this is a legitimate opportunity or not.
There has been a lot of interest in this scheme lately, so we wanted to take a look and see if it was worth all the hype.
Unfortunately, there has been a huge surge in cryptocurrency Ponzi schemes.  Mainly down to the fact that not many people know a lot about them, the industry has a lot of technical jargon that makes it even harder for a newbie to get a good handle on it.
That is how companies like Etherz take advantage of your lack of knowledge and turn it into a money making scheme.  But there is only really the people behind the scheme that are making money.
Etherz claims to be a Smart Contract MLM, but what does that really mean and is Etherz legit or a scam Ponzi scheme.
First off, it is great to see that you are doing your research before buying into any "seemingly good" product.
That is how you avoid scams and find only legitimate ways to make money online!
To be completely transparent with you, we are not associated with Etherz in any form.  We are not here to pitch or sell you anything.
Instead, we want to reveal why these smart contracts are trying to fool you into this Ponzi scheme…
Etherz Review Summary
Product Name: Etherz
Founder: Not Disclosed
Product Type: Cryptocurrency MLM
Price: 0.03 ETH minimum investment
Best For: No One!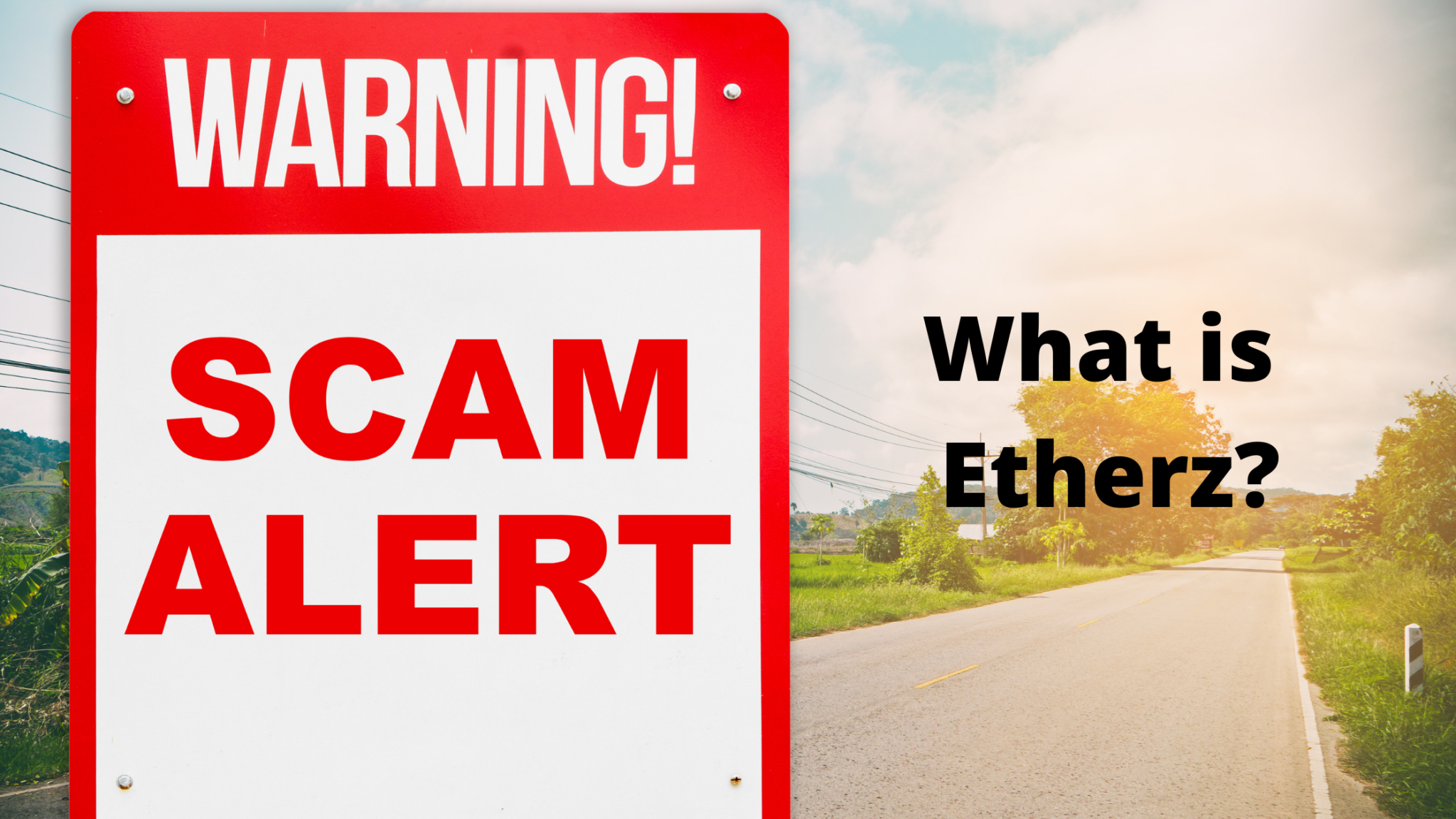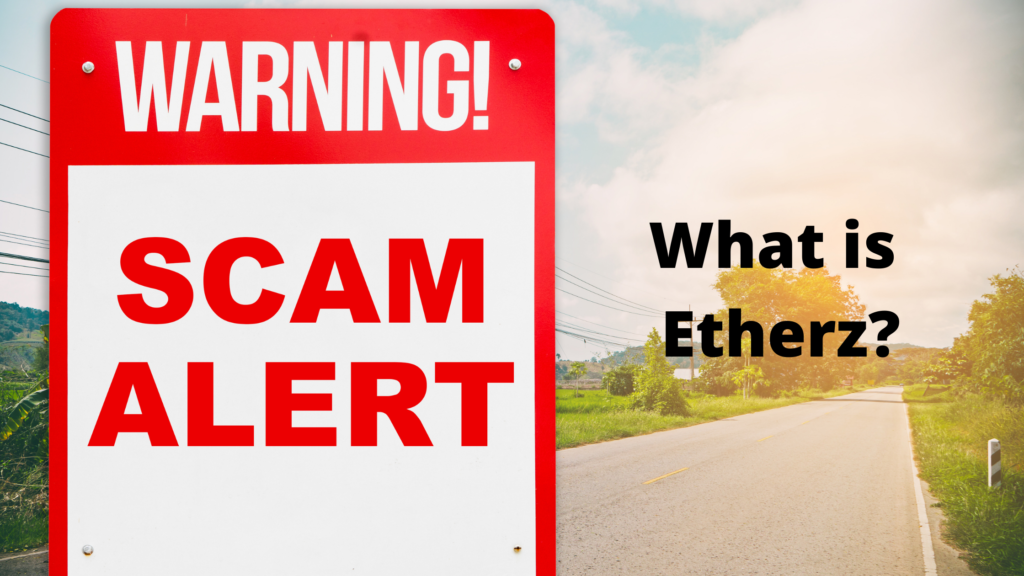 Summary: Etherz is a cryptocurrency MLM company that promotes a cryptocurrency investment scheme through smart contracts.  But in reality, it is a just a Ponzi scheme.  The compensation plan is just focused on you recruiting a lot of people, which makes this not legitimate!
Rating: 1/100
Recommended? Definitely Not!
Etherz is an MLM or Multi-Level Marketing company that operates in Cryptocurrency.  It specifically works with Smart Contracts and Ethereum (ETH), which in itself is a legitimate cryptocurrency.
It starts to get a little suspicious when you land on their landing page, which provides no information about who owns the company, or even who runs it.  Granted it is operating in the Blockchain, but as they are operating as an MLM company, they are supposed to be transparent about their ownership.
They also lack any legal documents on there, such as Terms and Conditions, any Disclaimers, etc. 
According to Alexa, 85.7% of their traffic is coming from India.  You could assume their owners are from that country, but there is still nothing to confirm or deny this.
Their WhoIs information shows that the website was privately registered in July 2020.
Other than that, we cannot find any other information about the company or who is behind it…
Etherz are operating as an MLM company, so they are required by the FTC or their counterparts to have retail products or services to offer.  MLM companies cannot operate without having something to sell, and that doesn't include a membership.

But that is the first problem, Etherz has no retail products or services to offer at all.  All you can do is become a member, invest into their program, and sell the income opportunity onto others.
Simply put, the only way to make money is by promoting others to join the scheme and that investment is shared amongst the members and the owners…
Etherz is a smart-contract Ponzi scheme.  But the most important element is that it is still a Ponzi scheme.  Smart contracts are legitimate and operate in a manner that doesn't even come close to how Etherz claims it is.
When signing up, members are investing a minimum of 0.03 ETH.  This money is then paid out to the affiliate before them (this is typical, but it isn't always the recruiter that receives this investment).
Sometimes, it pays out to the higher member above the recruiter.  And it goes on from there.  This makes this business model a combination of a Ponzi scheme and a cash gifting scheme.
What we mean, is that any money you put into this scheme will go to the recruiter or those above them in the scheme.  The only way you are going to earn any money is if you recruit others into the scheme.
That is the only way, that makes it a Ponzi scheme and is illegal in the majority of the world.
Etherz compensation plan also has you strategically placing members under you to move the money around, which we will talk about later on in the review.
Haven't Made Your First $1 Yet?
Studies have shown that more than 70% of the people who want to make money online have not made their first dollar yet. So, you're not alone!
How to Make Money with Etherz
There is only the one way for you to make money with Etherz, and that is to recruit others into the scheme.  
The goal is to build a team and hopefully earn money from their investments.
Getting Started with Etherz
Your membership into Etherz is tied into a minimum investment of 0.03 ETH.
This investment will be passed to the people who recruited you into the scheme, or the people above them.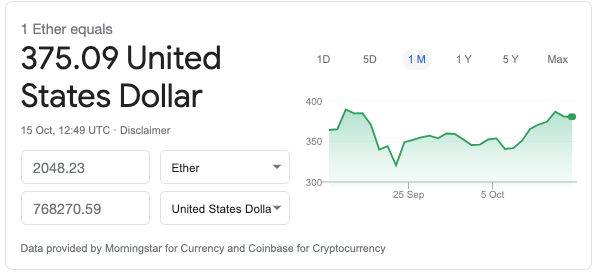 You need to know that a full participation into their income opportunity will cost you 2048.23 ETH, which works out at $768,270.59 (as of writing this review on 15th Oct).
As an Etherz member, you are required to invest Ethereum on the promise of an advertised Return of Investment, which is paid out through a 2×16 matrix.
Two positions then form below you, and these are considered to be the first level of the matrix.  The second level is then split into four positions from these first two positions.  It kind of looks like this: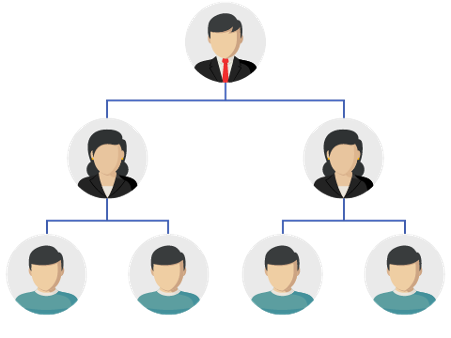 Members then invest into these tiers or positions, with each paying the following Return of Investment (ROI):
Level 1 – invest 0.03 ETH and receive 0.03 ETH from 2 members (0.06 ETH)
Level 2 – invest 0.05 ETH and receive 0.05 ETH from 4 members (0.2 ETH)
Level 3 – invest 0.08 ETH and receive 0.08 ETH from 8 members (0.64)
Level 4 – invest 0.23 ETH and receive 0.23 ETH from 16 members (3.68 ETH)
Level 5 – invest 0.84 ETH and receive 0.84 ETH from 32 members (26.88 ETH)
Level 6 – invest 1 ETH and receive 1 ETH from 64 members (64 ETH)
Level 7 – invest 2 ETH and receive 2 ETH from 128 members (256 ETH)
Level 8 – invest 4 ETH and receive 4 ETH from 256 members (1024 ETH)
Level 9 – invest 8 ETH and receive 8 ETH from 512 members (4096 ETH)
Level 10 – invest 16 ETH and receive 16 ETH from 1024 members (16,384 ETH)
Level 11 – invest 32 ETH and receive 32 ETH from 2048 (65,536 ETH)
Level 12 – invest 64 ETH and receive 64 ETH from 4096 members (262,144 ETH)
Level 13 – invest 128 ETH and receive 128 ETH from 8192 members (1,048,576 ETH)
Level 14 – invest 256 ETH and receive 256 ETH from 16,384 members (4,194,304 ETH)
Level 15 – invest 512 ETH and receive 512 ETH from 32,768 members (16,777,216 ETH)
Level 16 – invest 1024 ETH and receive 1024 ETH from 65,535 members (67,108,854 ETH)
What We Liked About Etherz
Even though we try to remain objective with our reviews, there is unfortunately nothing positive with Etherz.  It is nothing but a Ponzi scheme.
What We Didn't Like About Etherz
Here is what we didn't like about Etherz:
#1 It's a Ponzi Scheme
Their compensation plan says it all, the only way you are going to earn anything from this scheme is by recruiting people to invest in the same way you did.  That is a Ponzi scheme, and therefore makes it an illegal scheme.
There is no proof to show that there is any other way for you to earn money other than through recruitment.  That also means that if the recruitment stopped, you would lose any money that you have already invested.
You could also be implicated if the federal agencies investigated this scheme and found you were promoting this Ponzi scheme.
The company will collapse when the recruitment stops…or the FTC gets hold of it.
#2 This is Not How a Smart Contract Works!
Etherz is not how a smart contract works.
A smart contract is an agreement formed between two people through a computer code.  They run the blockchain, so it is stored on a public database.  This cannot be changed by anyone the moment it's on the network.
Once the parties have fulfilled their obligations, the transaction is completed through the Blockchain and it is all handled automatically.  There is no need for any third-party to interfere.
That is nowhere near how Etherz smart contracts work.  All their smart contract does is to get them their tokens out the moment it has been fulfilled.  And the people who invested in these tokens will not get a share of the income.
Haven't Made Your First $1 Yet?
Studies have shown that more than 70% of the people who want to make money online have not made their first dollar yet. So, you're not alone!
As far as we are concerned, Etherz is definitely a scam and we are convinced it is a Ponzi scheme too.
There are no actual benefits for their members are.  You can only earn money if you recruit others into the scheme you have just invested into it.  If you don't recruit people, then you have no chance of getting your invest back or the "promised ROI" either.
There are other red flags like the fact the website doesn't reveal any information about who is behind the scheme, any terms and conditions or disclaimers either.
The bottom line is that this scheme is not worth your time or money, and you should avoid it at all costs.
We're not fans of MLM, not because they are illegal or not profitable, but because of all the restrictions and the expensive costs that are involved.
Instead, Affiliate Marketing is out top recommended business model for anyone looking to make money online.
The reasons are simple…
There is no need to recruit people to make money
You have the freedom to promote any products you want, without being restricted to promote only those sold by one MLM company
It's Free to get started
In fact, thanks to Affiliate Marketing we are earning a 4-Figure Monthly Passive Income stream.  If you are looking for help to earn a legitimate passive income online, we would recommend you read our complete guide on Affiliate Marketing.
Thanks for checking out our Etherz Review.  If you have any questions or comments to add, then please write them in the comments section below.  We will get back to you as soon as we can. 😉