Welcome to our Blog Link Magic Review!
Blog Link Magic is a WordPress plugin, that they claim is going to automatically add affiliate links to your content, meaning that is one less job for  you to do…
But is it all it claims to be, is Blog Link Magic worth your time and money?  That is what this review will reveal to you…
First off, it's great to see that you're doing your research before buying into any "seemingly good" product.
That is how you avoid scams and find only legitimate ways to make money online!
To be completely transparent with you, we're not associated with Blog Link Magic in any form.  We're not here to pitch or sell you anything.
Instead,  we're going to reveal what this product is all about, and how it works…
Blog Link Magic Review Summary
Product Name: Blog Link Magic
Founder: Matt Garrett
Product Type: Affiliate Marketing WordPress Plugin
Price: $17 one-time fee
Best For: People looking to automate their affiliate links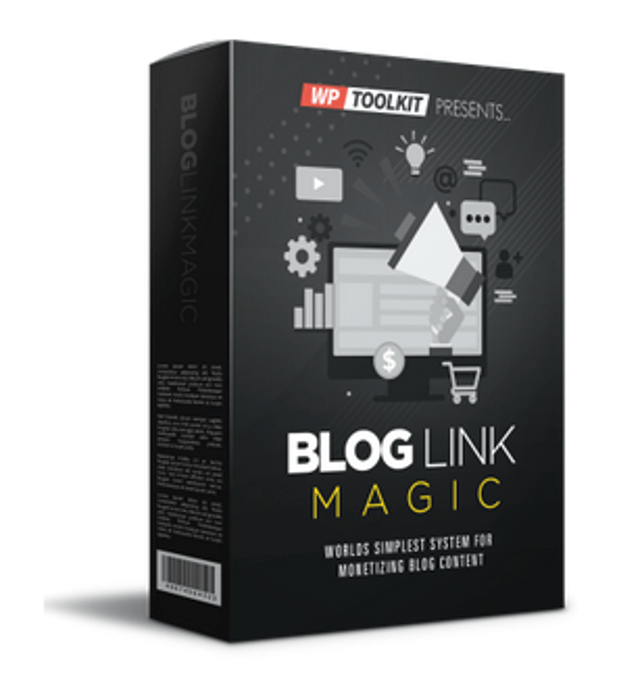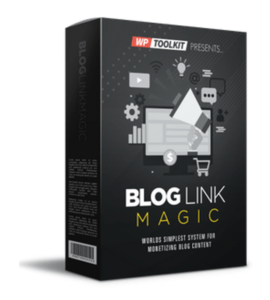 Summary: Blog Link Magic is a WordPress plugin that automatically places affiliate links within your content.  It offers several good features, that could make it easier for affiliate marketers.  But it also comes with a number of downsides as well, which we will go through.  Would we recommend it?  Well, that ends up being a yes and a no!
Rating: 60/100
Recommended? Yes and No!
Blog Link Magic is a WordPress plugin that allows you to manage your affiliate links into the content of your blog automatically.
The idea is that you can potentially monetise some specific keywords within your content, without having to manually edit individual posts and add hyperlinks as you create your content.
Blog Link Magic automates the entire process and goes beyond more than just placing links.
The program was developed by Matt Garrett, who is a successful Internet Marketer and the man behind WP Toolkit, a company that develops different types of products that work with WordPress.
There are pros and cons to using these types of software, but at least the team behind Blog Link Magic has a lot of credibility behind them.
In any case, the method of monetisation is not a new concept and has been around for several years.
The basis on which Blog Link Magic works is easily explained.  You just install the plugin on your WordPress blog, and then add or import the affiliate links that are associated with keywords and phrases that are relevant to your content.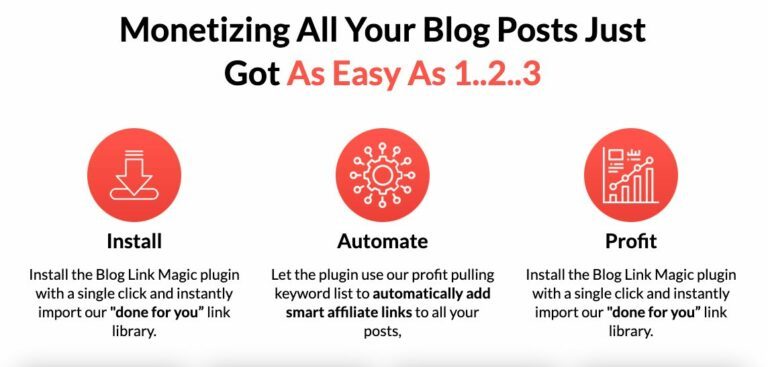 The concept here is that when a visitor clicks on the affiliate link, they are sent to the products main site.  When they make a purchase from that site, through your affiliate link, you then earn a commission.  This is the basic idea of how affiliate marketing works.
This video is a demonstration of how Blog Link Magic works:
If you're still pretty new to affiliate marketing, then you would probably benefit more from decent training, over this plugin.  It will create links for you, but not content and you need a ton of content to make affiliate marketing work for you… If you want to check out the training program that has enabled us to Create a 4-Figure Monthly Passive Income Stream, Click HERE.
Here's some of the important features that Blog Link Magic has…
Import Your Link Directory Into Your Other Websites
This allows you to use your link directory to other websites.  This means you don't have to have a separate directory for each website.
Update Broken Links
Running big website updates can sometimes kill some of your affiliate links.  The problem is that you won't always know, unless you notice a drop in conversions or sales for a specific affiliate offer.
Blog Link Magic makes your job easier by updating all the broken links with one click of a button.  It saves you the time of manually editing and locating any broken links.
Works with Different Platforms
Blog Link Magic integrates with several different platforms, such as ClickBank, JVZoo, Amazon, CJ Affiliates, and more…
Cloak Your Affiliate Links
This feature can work a little like a URL shortener.  Let's face it affiliate links are usually really ugly, so you can use this to cloak your affiliate links.
Haven't Made Your First $1 Yet?
Studies have shown that more than 70% of the people who want to make money online have not made their first dollar yet. So, you're not alone!
How Much Is Blog Link Magic?
Blog Link Magic has some decent features, so as you can imagine this isn't a free plugin.  Having said that, it's not exactly going to break the bank.
You can get the Blog Link Magic plugin for $17.  Although, there are often discounts that drop it down to $12.
They do have a couple of upsells, although these aren't going to directly impact your affiliate sales.  These are probably just additional products that have been made by Garrett and his team.
Blog Link Magic Upsells
There are two upsells within Blog Link Magic.
Ultimate Plugin Ads – $27
This is a plugin that will help you monetise your website.  It comes with the following items:
Theme Ads
Ad Bar
Pop-Ups
Pop-Under
This works in way that is similar to Google Adsense, where it entices your readers to click on the ads, so you can get their email address.
In my honest opinion, I don't think you should get this.
WP Toolkit GPL – $97
You can get more information on this upsell here.
Who's Blog Link Magic For?
Blog Link Magic is being marketed as something to help those just getting started with affiliate marketing.  But it's important that you read the next couple of sections before deciding whether it's the right decision for you…
What We Liked About Blog Link Magic
Here's what we liked about Blog Link Magic:
#1 Push Button Link Update
I think it's a great feature where you can easily update our entire site with affiliate links with just one click.  There's no need to go through every single link on your website, when you have to update them.
That can be really tedious if you have a huge number of articles on your blog.
#2 Works with Multiple Affiliate Platforms
Blog Link Magic works with the majority of the affiliate networks out there, which is really useful.  It makes it easier to consolidate all of the accounts in one platform, and then having to just place links from those sites.
What We Didn't Like About Blog Link Magic
Here's what we didn't like about Blog Link Magic:
#1 Not Good For New Blogs
This plugin is pointless if you don't have a huge level of traffic coming to your blog.  Whilst this is being touted as ideal for beginners, that is a mout point.  
This is for a number of reasons.  The first is that if you have a brand new blog with very little content, and use this tool.  You will end up with loads of affiliate links on it.
That will really harm your chances of getting more traffic, as the search engines don't really like too many affiliate links on a site, especially if you don't have a lot of content.
So, if you have only a few blog posts on your site, and no traffic, this tool will not help you make money.
#2 No Clear Strategy for Placing Links
All that you get with Blog Link Magic is a system that places the link for you.  But there is a clear strategy needed to convert clicks into sales.  It's one thing to have a link, it's a completely different thing to have it convert your audience.
This again is another reason why it won't really help a beginner.  I would advise new marketers to take up a training course, and find out how affiliate marketing actually works.
Haven't Made Your First $1 Yet?
Studies have shown that more than 70% of the people who want to make money online have not made their first dollar yet. So, you're not alone!
Is Blog Link Magic a Scam?
No, I don't believe that Blog Link Magic is a scam.  It is an affiliate marketing tool that will make life easier for more established affiliate marketers.
That being said, I wouldn't recommend this to someone just starting out for the reasons we wrote about earlier.  Placing links isn't enough to convert traffic into sales.  Plus, if you don't have much traffic coming to your blog, then this isn't going to miraculously change that.
It makes it convenient to placing and managing affiliate links.  But there's no strategy involved to placing the links here and this is where the program falls short. 
This will totally depend on your keyword research and strategy on how you go about the links.
If you've been struggling to attract traffic, and convert sales with affiliate marketing, then you may have been looking into whether this program will help.
The key ingredient to any online business is having the right strategies to attracting traffic to your site.  Without traffic, there is little point having affiliate links.
If you want to learn from the same guys that helped us Create a 4-Figure Monthly Passive Income Stream, then check out our Wealthy Affiliate Review!
Thanks for checking out our Blog Link Magic Review.  If you have any questions or comments to add, then please write them in the comments section below. 😉