There are many reasons why you might be looking for a stay at home computer job these days.  Probably the most common reason at the moment is the pandemic.  But before all that, there were still many reasons why people are looking for ways to stay home and make money using their computer or the internet.
Whether that is to spend more time with the family, hating the daily commute, hating your job, or the fact that you have got used to working from home recently and now you are expected to be back in the office.
We want to help you, and have come up with several ways of being able to earn money from a stay at home computer job, including the way we earn a passive income online.
Before we get into our list, you should also be aware that as you start looking for ways to work from home, you'll be presented with many programs that claim to be a work from home job but are really a scam.
There are many scammers looking to take advantage of you.  They'll offer you the chance to earn easy money and become a millionaire, when the reality is that you end up losing money and your email account gets bombarded with loads of spam as they now have your email.
We're constantly on the look out for these scams to save others from what we experienced when we first got started.  We are now dedicated to helping people find legitimate opportunities to earn money online and to avoid these scams.
Please note, we use affiliate links to support our website.  If you click one of our links and make a purchase, we may benefit from the sale at no extra cost to you.  If you want to learn more, click here.
Before we explore the stay at home computer jobs we have put together, let me first give you some ways of spotting these online scams…
How to Avoid Work from Home Scams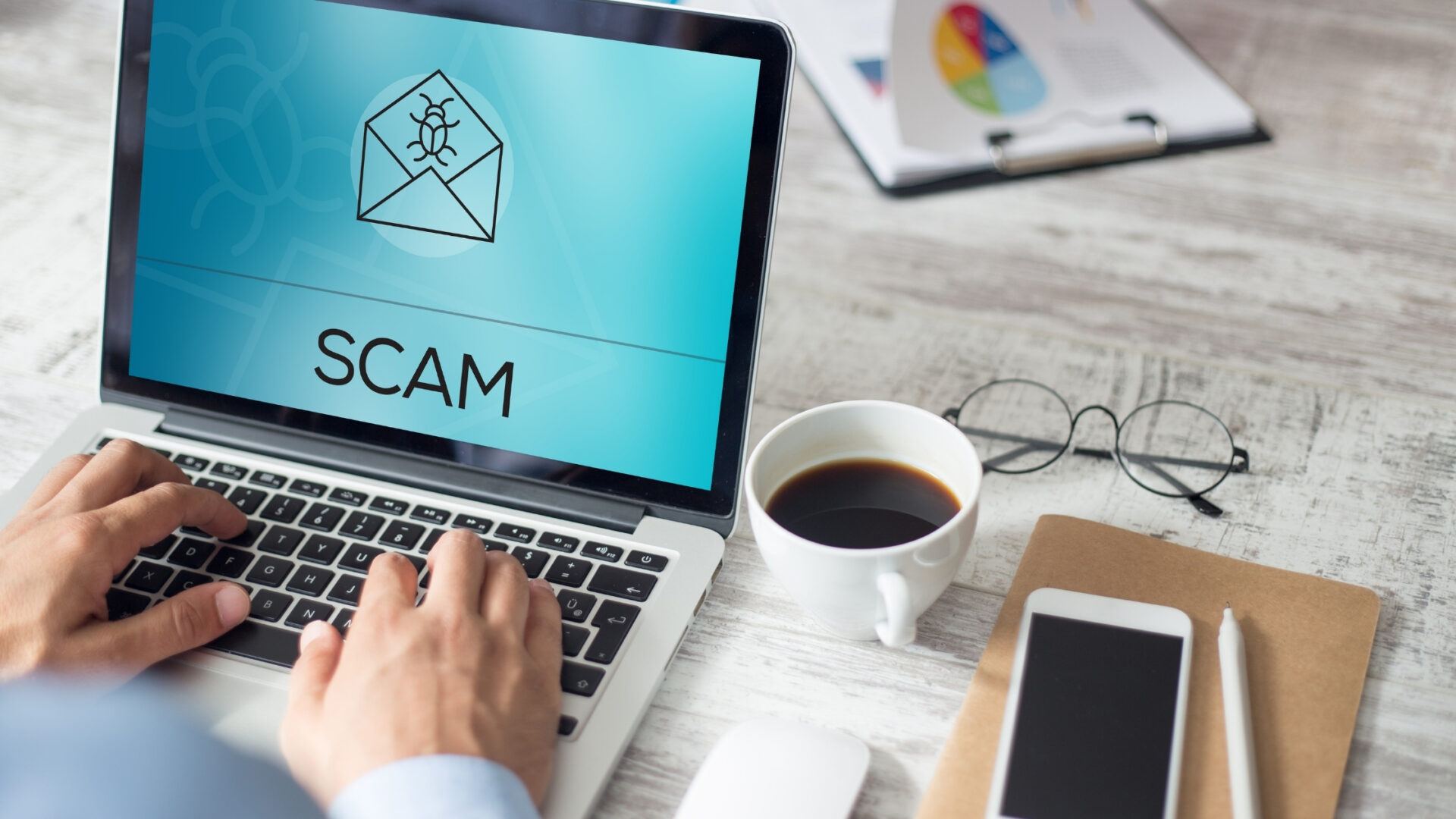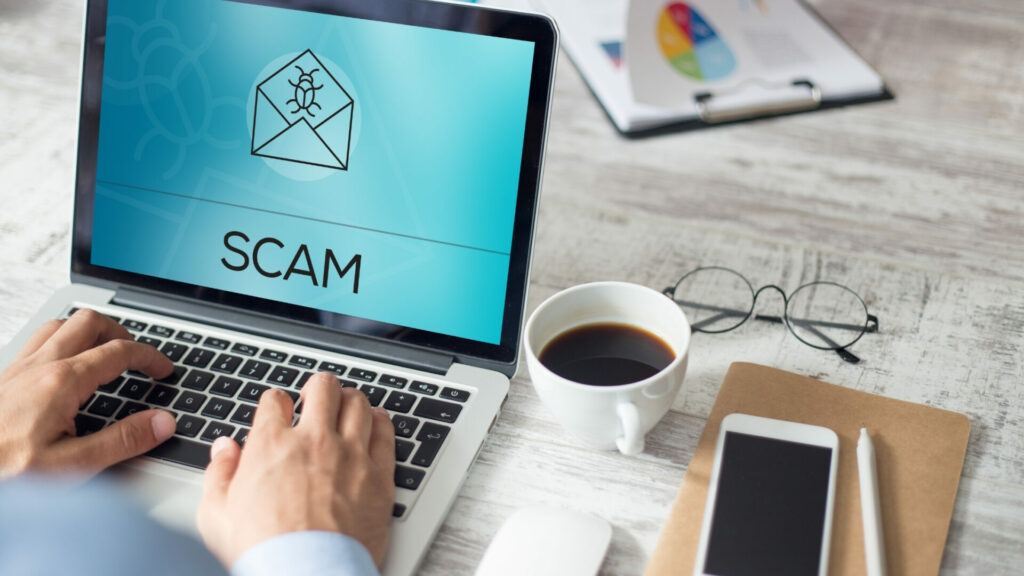 As soon as you start looking for ways to work from home, you'll come across endless programs that promise you that you can be a millionaire overnight with their "get-rich-quick" schemes.  The reason they prevail is that too many people are tempting by their clever marketing.
I mean, who wouldn't want to become a millionaire overnight right?
The problem is that there isn't a method of being able to earn that kind of money overnight, or even as quickly as they claim.
You could go and complete some online surveys at Swagbucks and earn a few dollars, but no way are you going to solve all of your money problems from one of these schemes.
The majority of the time, if something looks too good to be true, they usually are.  We've written a complete blog post about how to avoid scams, so we are just going to give you the key watch outs in this blog post.
The Key Signs to Look Out For…
Here are the key red flags that will show you it could be a scam, and you should do more research before committing…
Unrealistic Promises
When a make money online program is claiming that all of the hard work is done for you, or it's all done on auto-pilot… That's a huge red flag that something is not quite right.  We've reviewed plenty of these programs, and what they tend to do is give you a done-for-you website and expect you to get traffic to it.  Which is the hardest part of the process, and they then have a reason to not give you a refund.
No Clear Indication of What You Will Be Doing
Many sales pages make the product sound like an amazing innovation, never before seen on the internet.  But when you scroll, and scroll for details… there are none!
That is another clear indicator that it could be a scam, as you don't know what you are signing up for, usually to the background of a "guru" sitting by the pool telling you its amazing, and you are expected to hand over money for something you have no clue about
Fake Testimonials
Sometimes hard to spot, especially if you don't know what to look for.  But you will find that they tend to hire freelancers off sites like Fiverr, to record a video for them, or they use stock images to produce a testimonial.
The thing to look for is when they don't actually mention the product in the video or review.  When they do that, it means the scammers can use the video several times for different products as scams don't tend to stay active for too long…
Bottom line, make sure you do your research before signing up for anything, including the stay at home computer jobs on our list…
Speaking of which, let's get into our list…
At Home Customer Service Jobs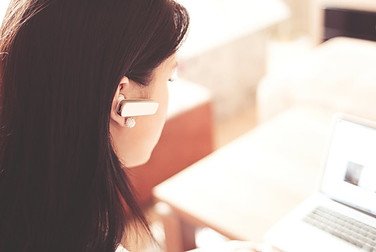 If you're really comfortable on the phone, teams, email or messenger, you could opt for a customer service type role.  Many companies are opting to get rid of their expensive call centre type customer service centres and allowing people to log on and handle calls from home.
Most will require you to have some experience, then there is a requirement to learn more about the company, their products and services.  As you'll be handling a lot of calls relating to these products and services, including complaints. 
You'll also need to be great at both phone conversations and via email.  Some will require you to showcase this via test emails and test phone calls, etc.
Whilst this is a great option for the company as it saves them a lot of money, there are a few things you need to take into account if you want to explore this type of role.
First off, customer service roles will undoubtedly involve you taking calls from unhappy customers.  Not happy at the service of the company, as you're on the end of the phone they will be putting a lot of that blame onto your shoulders.  Over time this will take its toll on you.  I wouldn't particularly recommend this to someone who leans more towards the sensitive side, as it can sometimes feel personal.
The second consideration is that working from home and taking this calls sounds great, but if you are trying to looking after the children at the same time, the customers might complain about you if they can hear them in the background, as it might seem like you are not giving them your undivided attention.
Meaning you might not be able to take the phones calls whilst they are there, which takes away the advantage of working from home.
There are plenty of opportunities relating to these types of role, if you feel this is the right type of role for you…
At Home Sales Person Jobs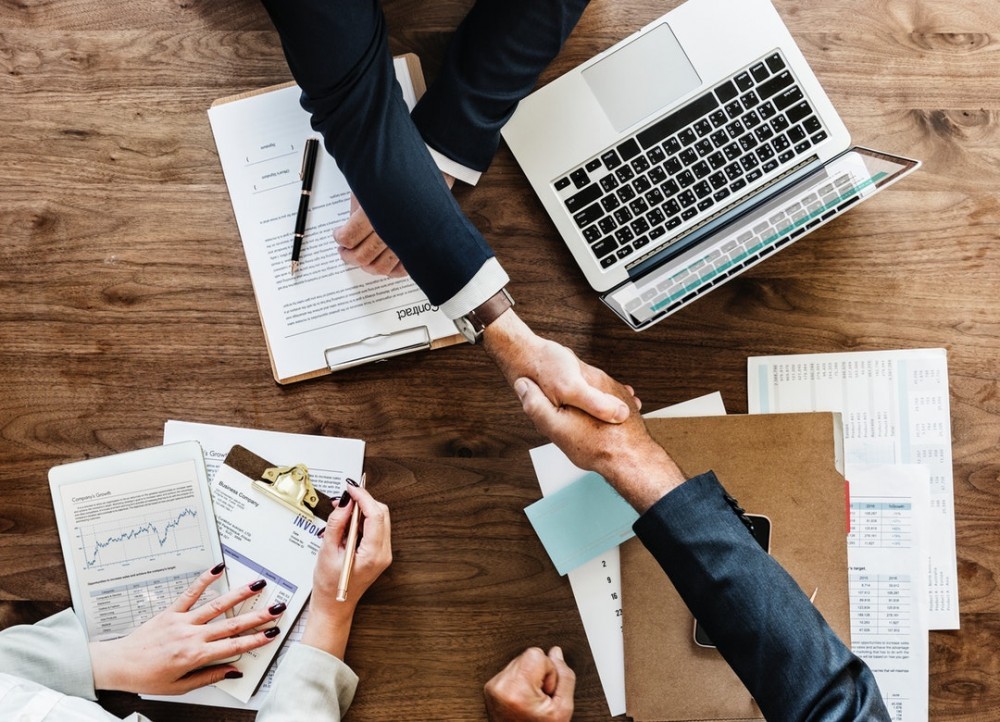 If customer service isn't your preferred route, another option could be at home sales jobs.  This would again require a lot of phone work and emails, but could easily be done from home.
There are certain aspects that most employers would want to see from you, such as:
The ability to understand the products, services, and market of the company
The ability to find clients and following through on converting leads into sales
The ability to develop relationships with clients
The ability to handle emails, spreadsheets, and be great at keeping records
Most of us are not natural sales people, but you might think it is something you were born to do.  My biggest concern with this kind of role is having to cold-call people and come across with a sales pitch.
But for some, sales is just in their nature.  If that is the case, you can find plenty of opportunities…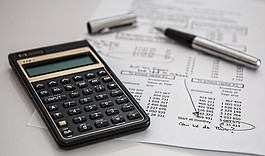 Customer service and sales require certain skills, which most of us don't find too appealing.  But another option could be helping small businesses with their accounts.
If you have any experience with programs like Sage or Quickbooks, or any other similar products.  Or even take the time to learn what you need to know, with resources like YouTube or Udemy, etc.
You could find yourself managing the accounts of a small business or maybe a few, and doing it from the comfort of home.  Small business owners don't really have the time to do everything they need, and really value the services of someone who can help them out on a permanent or even temporary basis.
It may require you go and do some training, but is still a viable option for you to stay at home and make money.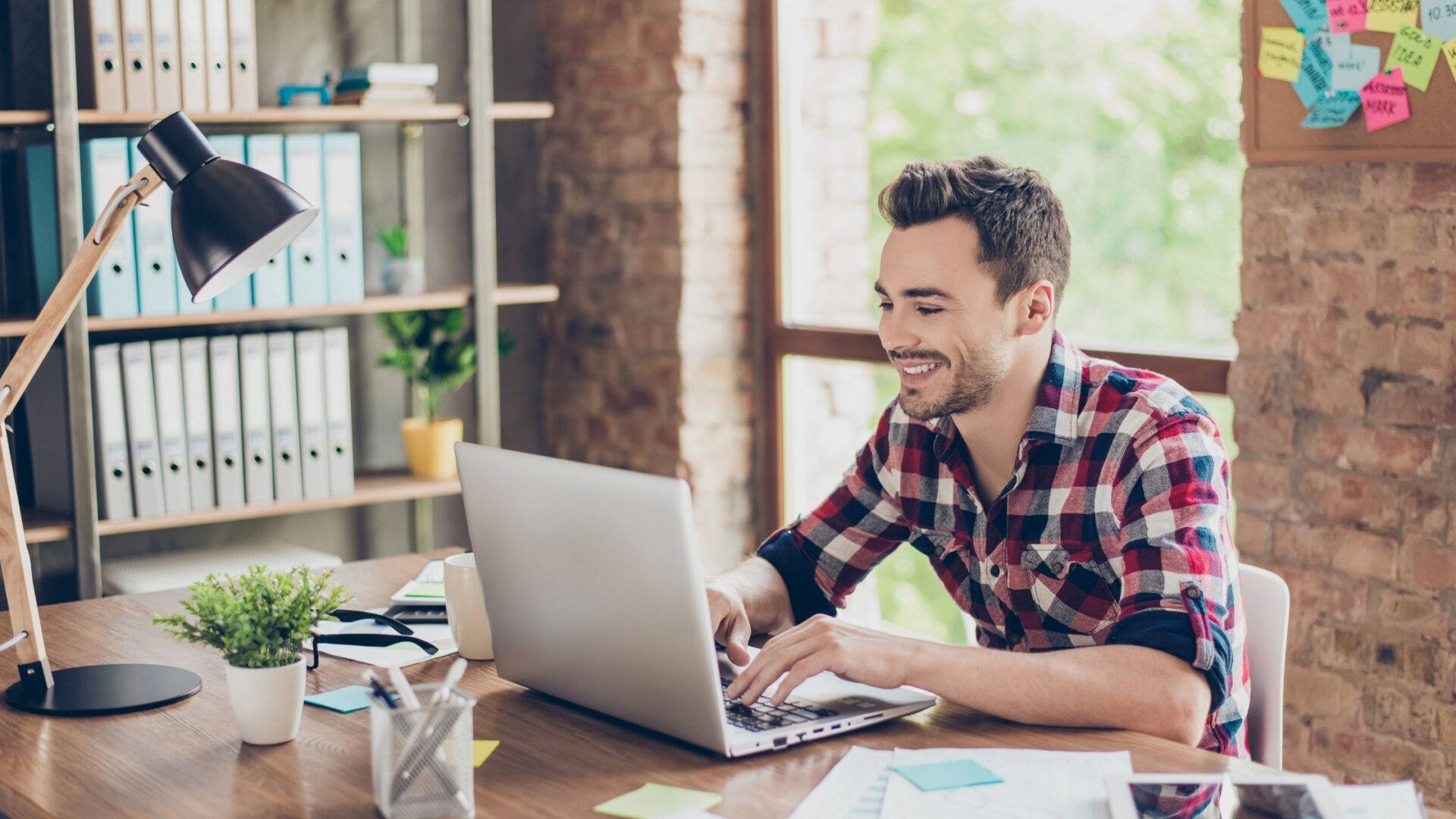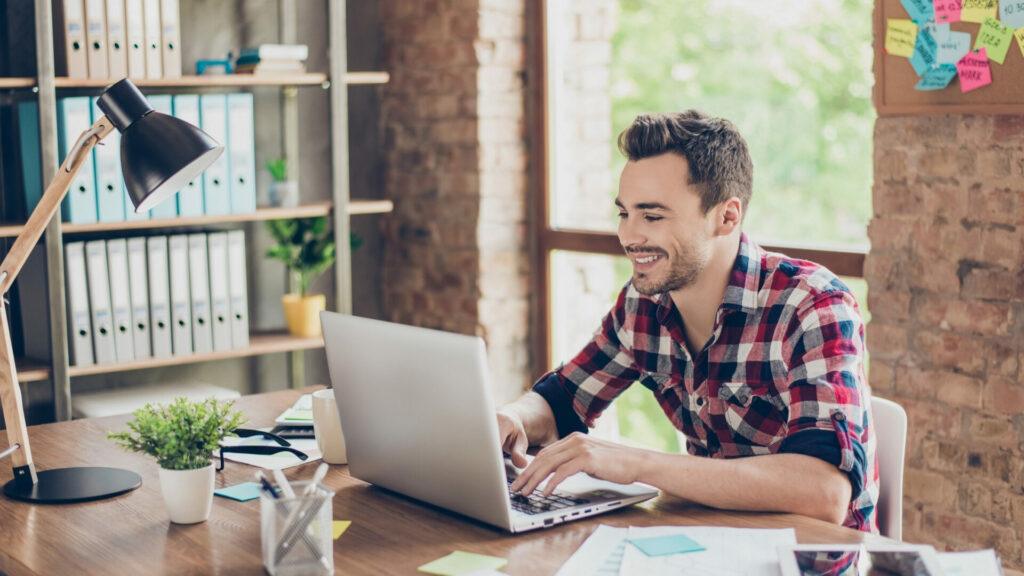 One thing I will say about the 3 options above, they are all something where you are typically tied into a long-term contract.  So, if you wanted to earn some additional income, or earn enough to live off without any long-term commitments, then you might want to consider becoming a freelancer.
Freelancing is where you hire yourself out to companies, offering your skills or knowledge out, on a case by base basis.
An example would be a freelancer writer who is hired to write a blog post for a website or an article for a newspaper, after this is completed they are free to pursue other work.
That is just one example, but there are many different opportunities depending on your skillset.
But I also know people who have been a freelancer writer for years and are earning a full-time income from it.  Just getting hired by website owners to write content for them, so can even become regular gigs too.
There are plenty of different skills that business owners are looking for, from a freelancer.  Websites like Fiverr allow you to sign up as a freelancer, and build a profile.  From there, people can then hire you to complete the "gig.
Fiverr is great for those just starting out, but as your experience and work-rate increase, you can always consider platforms like UpWork.
The key to getting work is on how well your market yourself as a freelancer.  Creating a profile is only one step, but you may find this training guide pretty useful if you are wanting to explore this option…
Here are some examples of the opportunities there are as a freelancer:
Content Creation – blog posts, videos, etc.
Graphic Design – creating logos, illustrations, websites, etc
Digital Marketing – SEO, Social Media Marketing, Video Marketing, etc.
Programming & Tech – WordPress, websites and e-commerce
Business – Virtual Assistant, Market Research ,etc.
A couple of popular examples would be, becoming a virtual assistant or a social media marketer.  Helping small businesses with tasks like contacting customers, or managing their Facebook page and gathering momentum on it.
The Big Problem with the 4 Examples Above…
Don't get me wrong, these are all opportunities for stay at home computer jobs, but they are also all examples where you are working for someone else.  Learning skills and getting paid for someone else's benefit.
They will all have expectations of you, and if you don't showcase what they want, then you'll find that you will not continue in that job.
The whole idea of having a stay at home computer job is to give you freedom!  Losing the commute, spending more time with the family, and for many of us, getting rid of having a boss…
So, our final option is one where you have the opportunity to become your OWN BOSS!  With some training, time and dedication, you could start your own online business where you are working towards giving you and your family financial freedom.
Start Your Own Online Business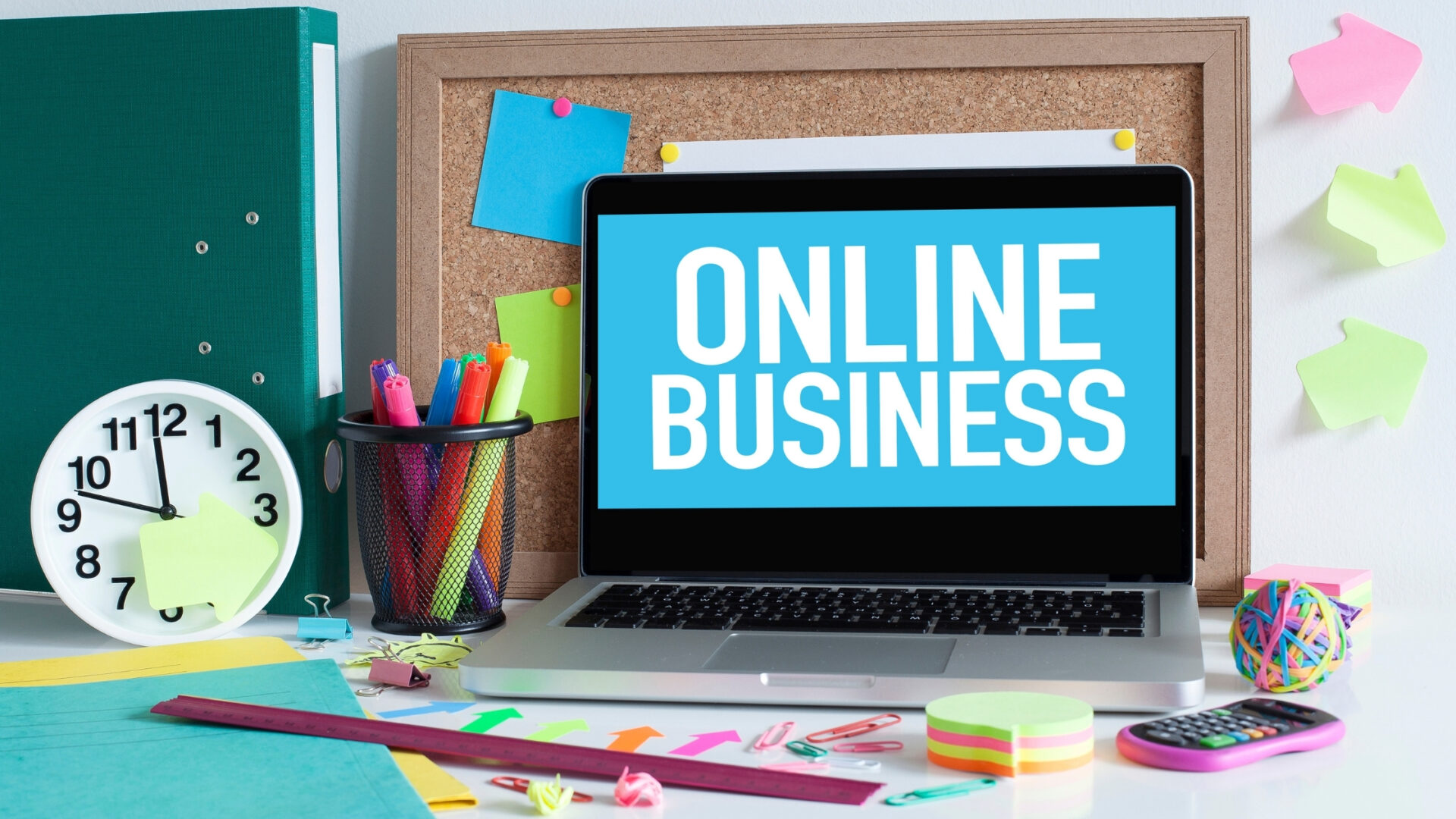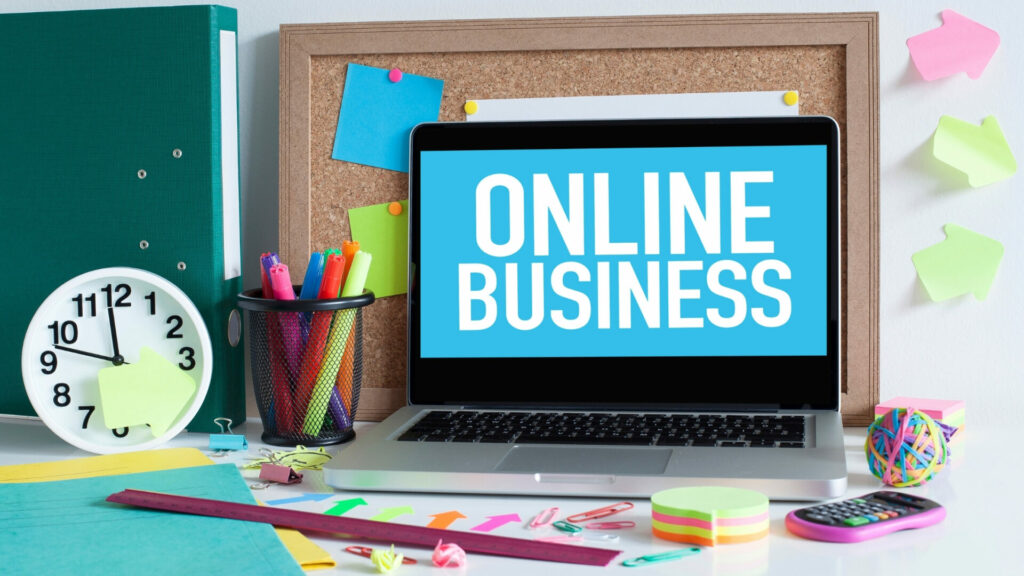 Starting your own online business, with a business model of Affiliate Marketing is the ideal way of staying at home, making money, and creating your own financial freedom.
The reason we recommend affiliate marketing is because of these two reasons:
You will be your own boss
You will be working on something that you have an interest in, and benefits you.
It might be a term, you've never heard of before.  I know a few years ago, I had never heard of it.  But it is actually a great business model, one where you can take hobby or passion you have and earn an income from it…
Let's take you through what affiliate marketing is first…
A common misconception when starting a business online is that you need your own product/service, or that you need to rely on dropshipping.  But that is not the case, many blog websites use the affiliate marketing model to promote products and services that are owned by someone else.
A perfect example of someone who provides products that an affiliate marketer could promote is Amazon.  They have an affiliate program (called Amazon Associates).
So, an affiliate marketer could sign up with Amazon, and then gain the ability to promote the 570,000 products that Amazon sells.  No need for that affiliate marketer, to have any products, just write a product reviews in their chosen niche.  If a reader then clicks on their affiliate link and goes to Amazon and goes the product, they earn a reward (called a commission)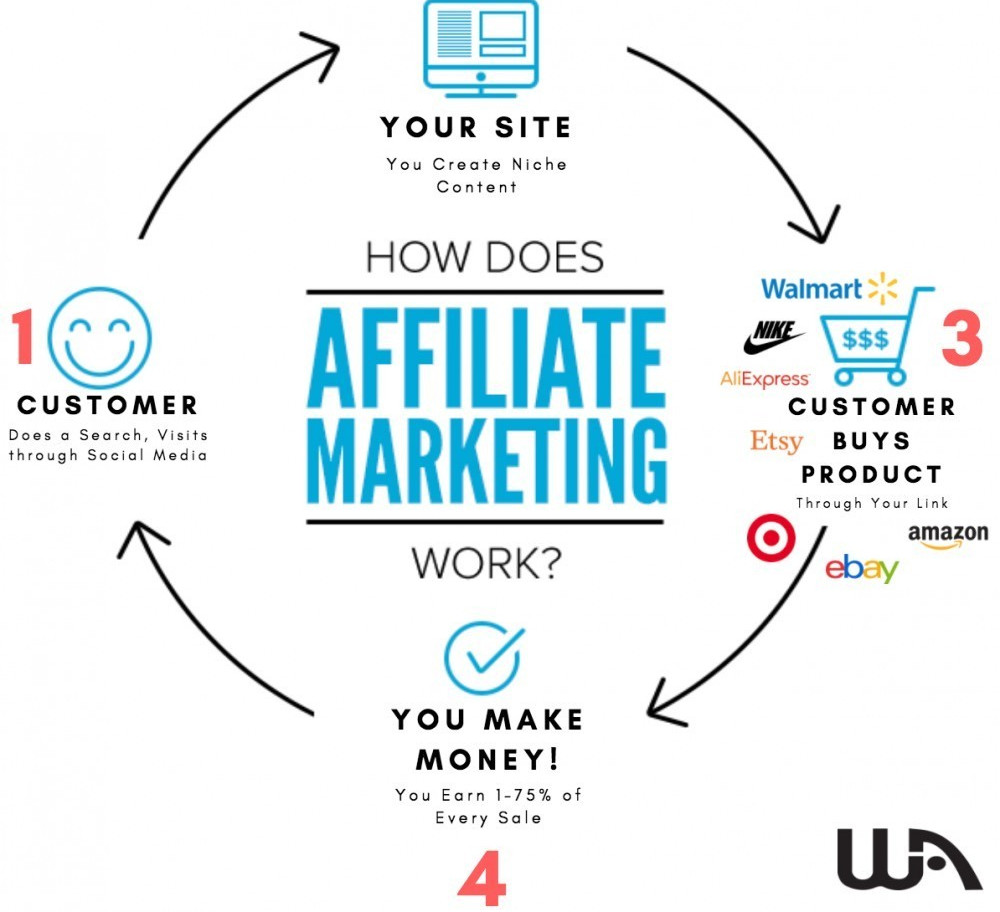 This video also gives you a good idea of how it works…
Amazon was actually the first company that launched the idea of rewarding customers for referring someone, but there are now thousands of affiliate programs in all niches.
This is a business model that benefits both the company (as they saves millions of dollars on advertising costs) and the affiliate, as there are many examples of affiliate who are earning full-time passive incomes from their laptop or computer.
So, whatever your interests, hobby or passion, there is an opportunity to start making money from your computer through affiliate marketing.  What's better than that, making money from something you actually enjoy and want to get more involved in!
Don't Let Your Worries Get In The Way
Ok, now you might be sitting there saying, I haven't got a clue how to start an online business.  I don't know how to do all that technical stuff.  That sounds scary!
I know, it might sound like it but it is no more difficult than any of the other options that we've listed today.  If you can write a word document and know how to check on email, then that is all you need to know.  As we can help with all of the rest.
Building a website is probably the biggest worry most have, as you think you need to understand computer coding to do it.  Nope, these days a few clicks and you will have a website up and running and one that anyone can learn how to use.
Put this way, I know very little about computer coding, etc. and I've had a website for 5 years.
Back then, I had very similar worries to you, how was I going to create a website… my writing isn't that great… I don't know what to write about.
But fast forward to today, and I'm helping others get the best start to affiliate marketing they can ever find.
There are 3 things you need to get started, and I want to share them with you (these are the 3 steps I took):
Education – Like I said, before I started I didn't know how to build a website, get it ranked in the search engines, get traffic, etc.  But you do not need to know this. I offer a step-by-step training guide that will take you from being a novice to knowing exactly what you are doing in all things Affiliate Marketing and Websites, etc.
Website – Do not believe people who state you can do AM on social media alone, you need a foundation for your business, allowing you to utilise all social media platforms.  You will get a free website this way.
Expert Help & Support – We all need help at times, and I offer not only myself as your guide but a community of Internet Entrepreneurs all with the same goal.  They offer their help and support all the way to building your online business up.
5 Years Ago, Wealthy Affiliate Changed My Life!
Let's go back about 6 years ago, I was looking for ways to earn money online, Gemma wasn't enjoying her day job or the hour commute, we both weren't seeing each other, and Gemma was upset that she was getting home and Will (our son) was already in bed).  I was looking for a way of earning money online to free Gem up to do something she wanted to do – a Wedding Business.
I was victim, to one of those scams I spoke about earlier in the post. It was to do with Binary Options, it was a system that would do it on autopilot.  As I know now, I lost the money I invested and lost a lot of confidence with opportunities online, believing a lot of them were scams.
Then I found a post about Wealthy Affiliate – I had never heard of Affiliate Marketing before then and wanted to learn a little more, so I read a review on it.
Those 3 things that I said you needed are all available at Wealthy Affiliate.  They offer the training and tools needed to start an affiliate marketing business from home and scale it to the point where you can leave your day job.  Gemma now has her own online wedding stationary business from home.  We are now working on doing the same for me.  But 3 years ago, if anyone had said I would be running a profitable online business alongside Gem's wedding stationary business using affiliate marketing, I would have said you were kidding – but that is the reality.
As I advocate you do your research, here is my "Wealthy Affiliate Review".  But starting with a free starter membership, you will see what they have to offer you to get a stay at home computer job that works around you.  I will not say it will be easy, everything requires effort.  But if you stay focused on the end result, you too can earn money online and build the foundations for the lifestyle you are after.
My Support to You
I am here to help anyone who wants to get started in Affiliate Marketing.  It is a great business model and done right, leads to a very profitable one too. 
But one of the key things you need is support.  If you do decide to join Wealthy Affiliate, then I will be on hand to help you every step of the way. 
Picking a niche, anything to do with your website, ideas for creating content, affiliate marketing tools.  You will have direct access to me.

If you have any questions about Affiliate Marketing or Starting an Online Business, please write them in the comments below, I promise I will get back to you.
Do you have any experience with Affiliate Marketing or Wealthy Affiliate, please share them in the comments below – I would love to hear your story about how you got started too.
Get Your FREE Affiliate Marketing Blueprint
Learn How to Create Your Own Passive Income Making Machine – 4 Steps to Success