Welcome to our Pure Review!
So, I guess you're here due to someone talking to you about an opportunity to work from home and earn some money, but you're thinking… Is Pure a Scam?
Let me put your mind at ease… Pure isn't a scam.  It's a legitimate MLM company.  However, the bigger question you should be asking yourself, is Pure the right business opportunity for you?
99% of MLM members are losing money, and part of that is down to them jumping into an opportunity without all of the facts.  Our in-depth review will ensure you get all the details you need to know to make an informed decision.
First off, it's great to see that you're doing your research before buying into any "seemingly good" product.
That is how you avoid scams and find only legitimate ways to make money online!
To be completely transparent with you, we're not associated with Pure in any form.  We're not here to pitch or sell you anything.
Instead, we just want to ensure you get all of the information that is relevant about this MLM opportunity, so that you can make an informed decision.
Pure Review Summary
Product Name: Pure (Formerly Genesis Pure)
Founder: Dae Geun Jung
Product Type: Heath and Wellness MLM company
Price: $499 to $1,899 + $100/monthly + $25/annually
Best For: People Experienced in Networking & Recruiting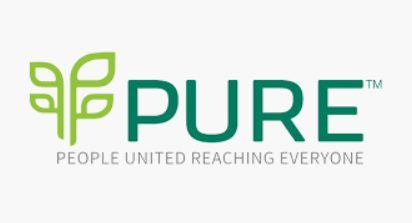 Pros
Proven History
Positive Product Reviews
Cons
Lawsuit
Expensive Products
Hidden Monthly Expenses
Pyramid Scheme in Disguise?
Low Success Rate
Summary: Pure is a health and wellness MLM that sells a range of supplements, coffees, tonics and various other products.  It was formerly known as Genesis Pure.  They also offer an opportunity for everyday people to become an affiliate and sell these products in return for commission.
But it's this business opportunity that is our main concern here.  Firstly, their products are really overpriced and are pretty generic in a very competitive market. Then there is the fact that the success rate is really low, meaning many of their members are losing money.  Read on for all the details.
Rating: 30/100
Recommended? No
Pure is an MLM or Multi-Level Marketing company that sells a range of health and wellness-related products.
Some of their most popular products are dietary, nutritional, and athletic performance products.
The company used to be called Genesis Pure, but the name was changed, probably to get away from the lawsuit issues.
At the time, the company was headed by Lindsey Duncan, who was sued by Texas' Attorney General for fraud and Pure had to pay $9 million in fines.  Duncan has been removed from the website and now the company is headed by Daren Hoge.
They also changed the company name since then to just Pure – People United Reaching Everyone.
Alongside these products, they offer an affiliate program where you can join and sell their products in return for commissions.
You can learn a little more about the company in this 1-minute video…
Pure was originally founded by Dae Geun Jung in 2009.  But very little is known about him, other than him being an entrepreneur.
Pure is an MLM company, so you might still be thinking…
No, Pure isn't a pyramid scheme.  It offers a legit range of products.  There is also not a need to actually recruit anyone.
You can just sell their products in return for commission, without recruiting anyone.
Having said that, like with most MLM's the real money is when you start recruiting a downline team.  So a better question to ask is… Is Pure a pyramid scheme in disguise?
What's a Pyramid Scheme?
A pyramid scheme is a company that promises payment in return for recruiting someone into the company.  Instead of selling any products or services.
This makes recruiting members a big priority, as there is no income without it.
But there is a reason why a pyramid scheme is illegal in almost all countries in the world, and the diagram below from Wikipedia does a good job of explaining why…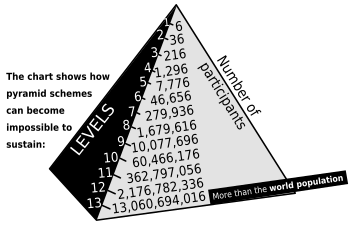 Pyramid schemes don't allow everyone within the structure to earn an income, as you continually need to keep on recruiting people and when that recruitment dries up, everyone apart from the ones at the top lose out.  They are unsustainable models and don't have a long lifespan.
Most MLMs, including Pure have products or services, but they are also overpriced and hit you with a monthly sales quota.  That puts a bigger emphasis on recruiting a downline team to avoid some of these costs, and that is why many MLM's operate more like a pyramid scheme in disguise…  We'll go through that properly later…
For now, you can watch this 5-minute video that helps you spot these pyramid schemes in disguise…
Now, let's look at what the success rate is…
Success is Pure at Product
It's going to be really hard for you to find success at Pure.  Did you know that 93.8% of their Pure members are losing money?
And in the wider MLM world, between 72% and 99% of MLM members are losing money…
Why is that?  Well, MLM's include a monthly sales quota you have to achieve to remain active and eligible form commissions.  If you don't sell enough products, you have to buy the shortfall yourself.  Most MLM members are spending hundreds of dollars on products, just in then hope they become their own boss quicker.
But many end up leaving, as they can't afford to stay active and end up losing thousands of dollars, with nothing to show for it.
Pure is an health and wellness MLM.  it offers a range of nutritional supplements, etc.  they also offer an affiliate program for everyday people to join and sell these products in return for commission.
It sounds like a good deal for both parties.  But the reality is that the company saves itself millions of dollars on marketing and advertising costs.  And the hard part of advertising the brand and their overpriced products is left down to their members.
You have to remember the health and wellness sector is heavily saturated already, so it isn't as easy as the company makes it out to be…
Let's now take a look at their product line…
If you're really interested in starting with Pure, you need to get your head around their product line.  It's also a good idea to give the products a try.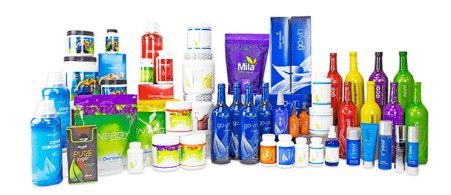 Here's some of their best selling products:
Daily Build Liquid ($57.95) – this is a health supplement, it contains antioxidants, Vitamin B & E, phyto vegetables, and fruit blends. It aims to improve the immune and cardiovascular systems in the body
Fusion ($37.95) – this is a health supplement, composed of fruits, like berries and mangosteen.  It also includes properties from Traditional Chinese Medicine, which they claim, helps promote harmony and balance in the mental and physical health of the body
SleepTrim ($34.95) – this aims to help you sleep, whilst keeping you fit and slim
They all sound alright, but you should know that there are thousands of other MLM companies all selling, pretty much, the same line of products.
Here are some of the more reputatable ones…
Univera
American Dream Nutrition
Trivita
Reliy International
Yoli
Vivo
They all claim to be unique and special, which isn't always the case.  But is there anything that does make Pure unique?
Pure Flagship Product – Immune+ ($29.95)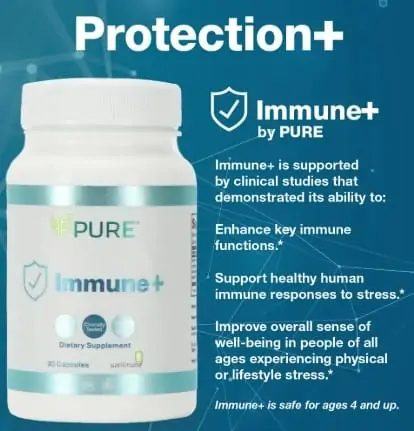 Immune+ is a health supplement that claims to boost the immune system.  It is a tablet that includes a mixture of vitamins and minerals.  They claim it can be taken daily with no known side effects.
You can also check out this 2-minute video to learn more about their products…
Let's now take a look at their business opportunity…
Haven't Made Your First $1 Yet?
Studies have shown that more than 70% of the people who want to make money online have not made their first dollar yet. So, you're not alone!
Can You Make Money with Pure?
Yes, you can but it' going to really hard to make a good income from this business opportunity…
There will be a select few who are making a decent income, but they will be achieving this by acting like a full-time sales manager who has recruited a big team of downline sellers.
Aside from that, their own income disclosure statement shows hardly anyone is earning a decent income, when you take their expenses into account…
How To Make Money with Pure?
Pure, like your typical MLM offers the usual two ways of making an income from their compention plan.
These are:
Selling their products
Recruiting members into your downline team
Please note, that you don't actually earn commissions for recruiting members.  That would make Pure an outright pyramid scheme.  To avoid that technicality, you only earn commissions and bonuses from any sales your downline team make.
Before we go through their compensation plan in a little more detail, let's take a look at how much it would cost you to get started with Pure…
Getting Started with Pure
You can just pay the $25 annual fee to become a member.  But that doesn't unlock the full compensation plan to you.  To do that, you'll need to invest into one of their starter packs…
These are designed to "boost" your chances…  Here are the 3 packs, and their prices…
Base Package – $449
Intermediate Package – $699
Premium Package – $1,899
The more you pay, the more products you get to start off with and the bigger discount you get on each product.
But the costs don't end there…
Pure Monthly Costs
These are expenses that aren't always made apparent when members get started, which I don't believe that this is ethical.  But you have a monthly sales quota to achieve.
The Pure sales quota is 100 PV, or $100 worth of product.  You need to sell that amount of product each month to be eligible for commissions.
If you aren't able to achieve this quota (which most members don't), then you have to buy the products yourself, so that any commissions you are eligible for, you can receive.
This means the costs you have to consider for the first year are:
$25
$449 – $1,899
$100 x 12 = $1,200
Minimum Costs for Year 1 = $1,674 – $3,124
This is before you take into account any other expenses, like training, food, travel, fuel, and marketing expenses…
P.S. This program enabled us to Create a 4-Figure Monthly Passive Income Stream.  It's Free to get started and costs only $49/month to go full-time!
MLM compensation plans are like rubix cubes, almost impossible for you to understand, especially if you're unfamiliar with all of the terms and jargon they use…
We'll do our best to keep our explanations as simple as we can…
There are 5 main ways you can earn money as a Pure member:
Retail Commission – earn between 10% and 20% commissions from every product sale, the percentage depends on your affiliate rank
First Order – You can earn a 10% bonus after you sell $100 worth of product for the first time.  You can earn 20% after selling $200 worth of products for the first time
Revenue Sharing – Once you reach a certain rank, you can earn 2% of the total company sales volume on a weekly basis
Team Commissions – Earn 10% commissions on the total sales your team makes in a week
Leadership Pool – Earn a 3% commission from the total commissionable volume of the company every week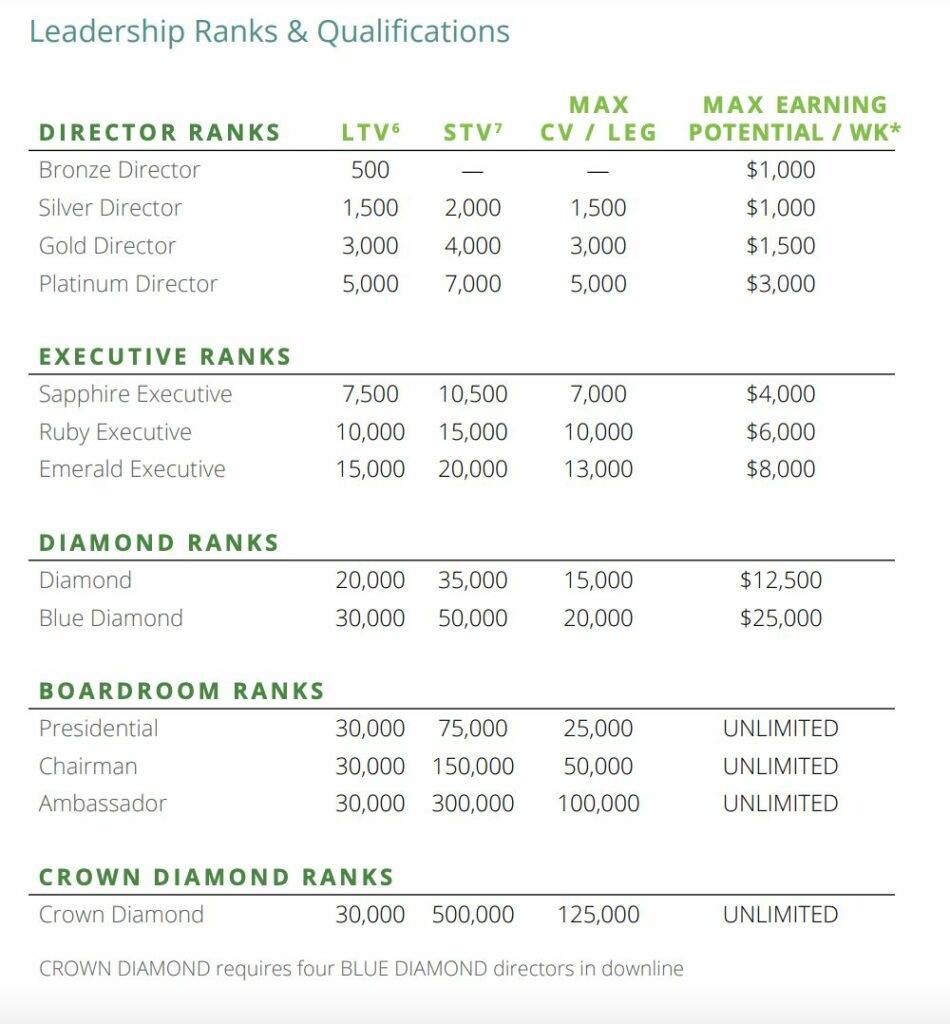 Don't worry if you're no nearer to understanding all that, that's the general idea.
All you need to know is that there are just 2 ways for you to earn money:
Sell Pure Products
Recruit Members into Pure
If you want to know more about their compensation plan, you can check out either of the videos below, they both give you a good understanding of the plan…
Pure isn't a scam.  They have a range of legitimate products.  They also pay their members on time, just like they say they do.
So, why do members start calling it a scam?  Well, that is down to the fact they feel let down by the company or their sponsor, as they weren't made aware of all of the costs that go with this opportunity.
Their own income disclosure statement shows that most of their members are losing money, and that is why they end up leaving (often in debt) and calling the company out as a scam.
Just to be completely transparent with you, I'm not a distributor of Pure, nor do I endorse Pure in any way.  I have researched the website, testimonials, and information available on the internet to get the details about what this program genuinely does.    I do this, as I have been caught out by a scam in the past, and am trying to help others avoid a similar fate…
Here's what we liked about Pure:
#1 Proven History
Despite our concerns, you cannot deny that they have made it past the point where most MLMs fail.  Most MLMs don't get past the 10-year mark, and as Pure was founded in 2008, they have got past that point.
This is a good sign that they are not a scam, and that the FTC isn't too concerned about the way they are operating.
#2 Positive Product Reviews
This business opportunity relies on you selling these products, so it would be wrong not to see what others are thinking… The good news is that there are many examples of reviews online showing people like their products.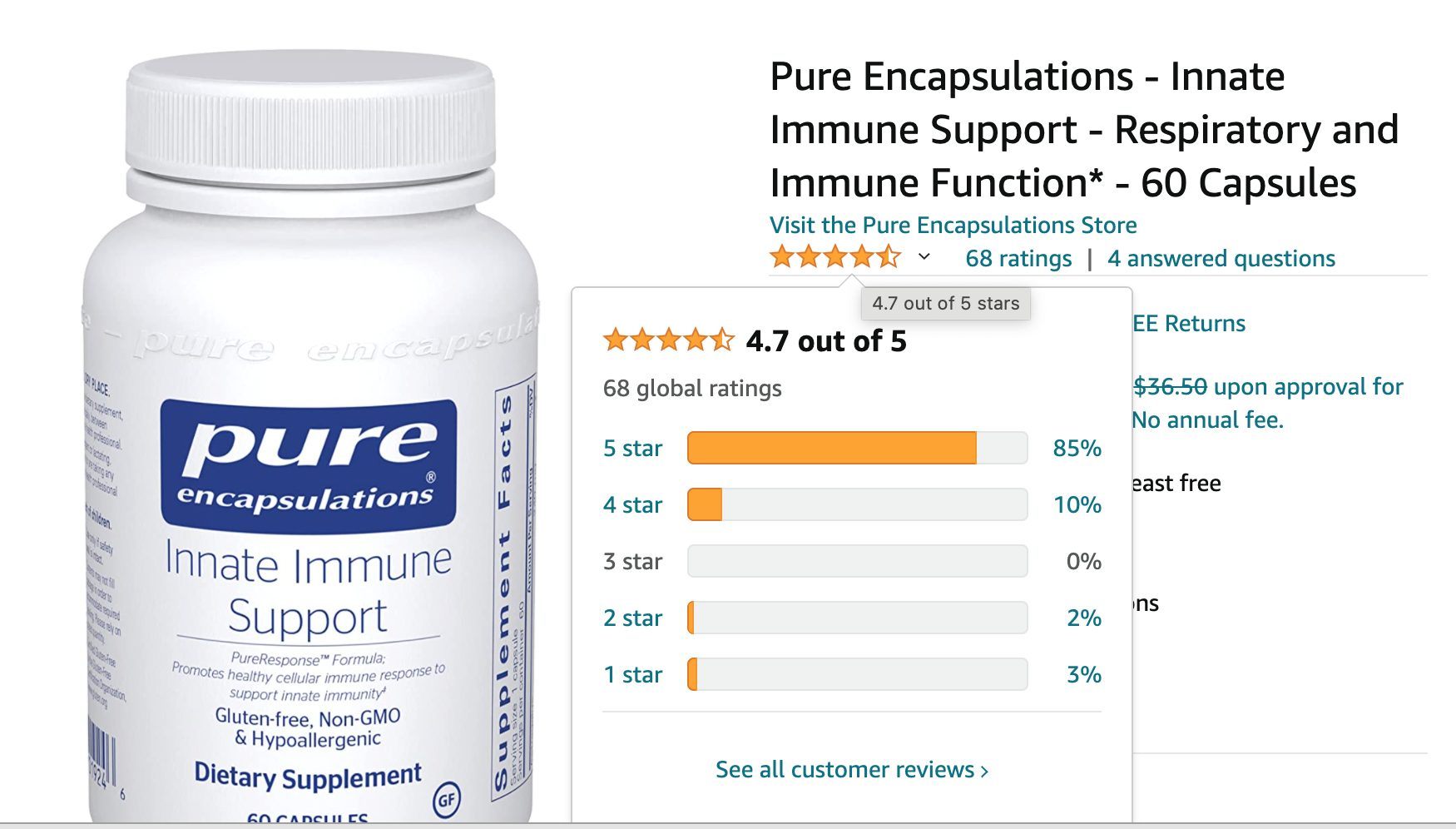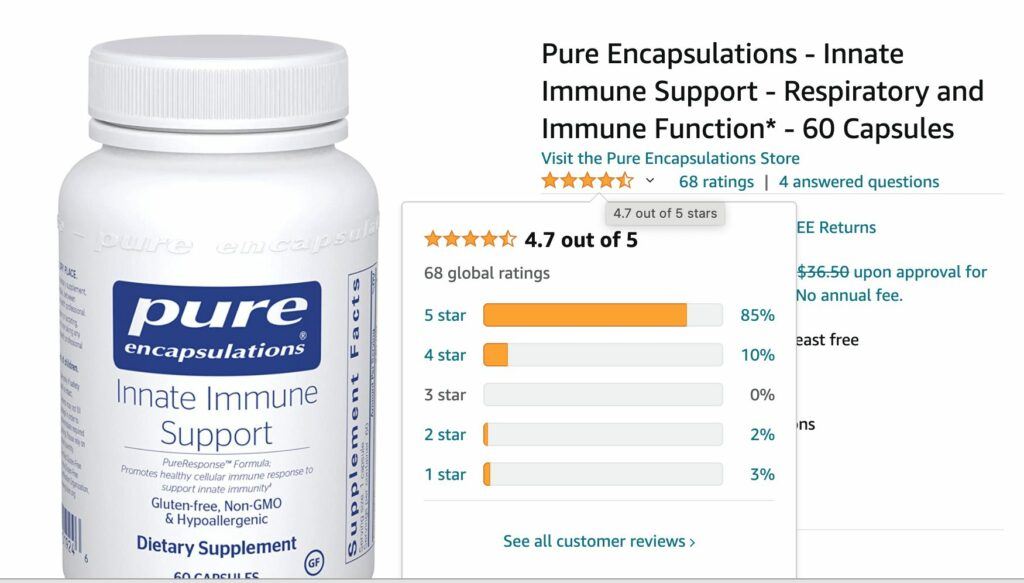 There isn't as many reviews as against other products, but the majority are positive…
What We Didn't Like About Pure
Here's what we didn't like about Pure:
#1 Expensive Products
The first issue we have with Pure is the cost of their products.   When an MLM sells overpriced products, it is a red flag towards them being a pyramid scheme in disguise.
Instead of selling affordable and useful products, it shows their main focus is on recruitment…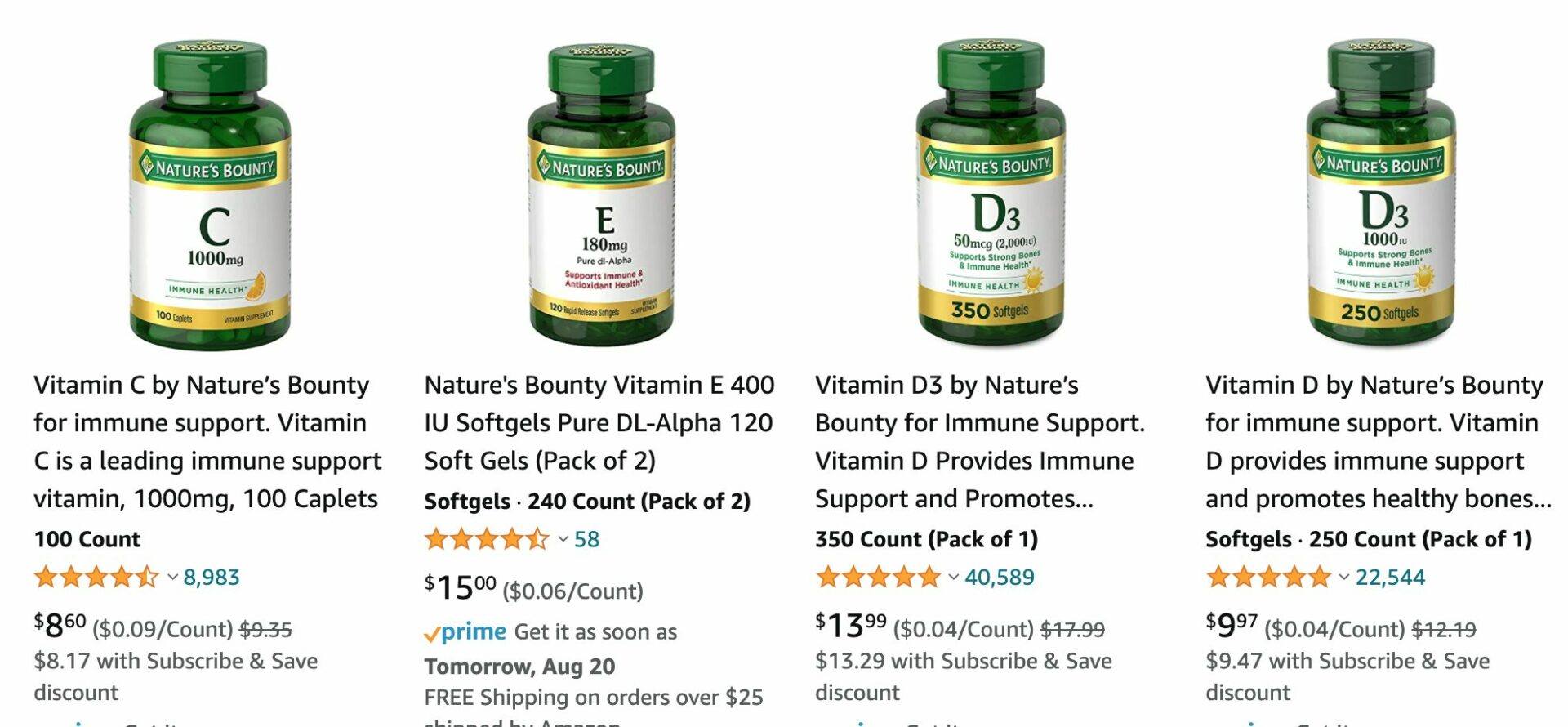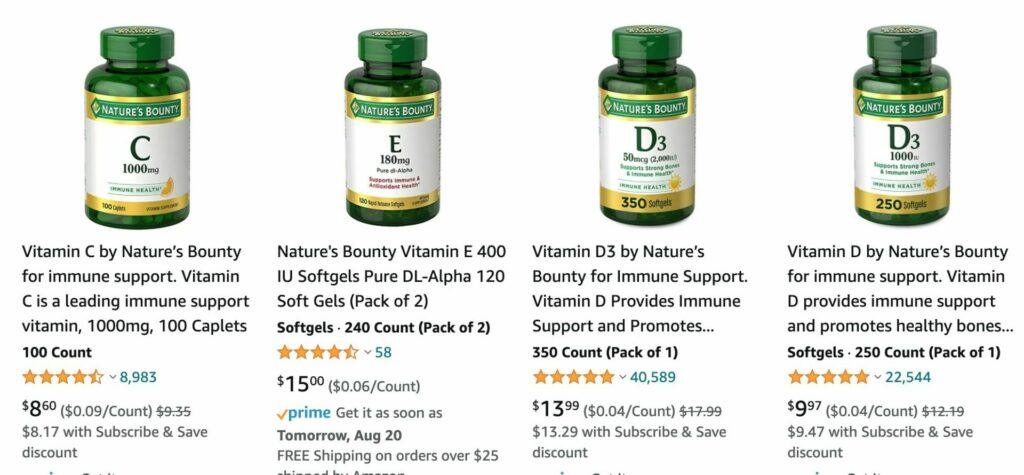 These examples offer the same thing as Pure, and yet are much cheaper…
#2 Hidden Monthly Expenses
Another red flag is that they are hitting the members with a 100 PV sales quota to achieve each month.  You have to sell $100 worth of product each month, but you'll end up having to buy that amount of product yourself just to keep active.
#3 Is Pure a Pyramid Scheme in Disguise?
When you're having to spend $100 worth of product each month to remain active means there is only one way to avoid these expenditure… and that is by recruiting members who then have to buy $100 worth of product each month.
This makes the model look like this…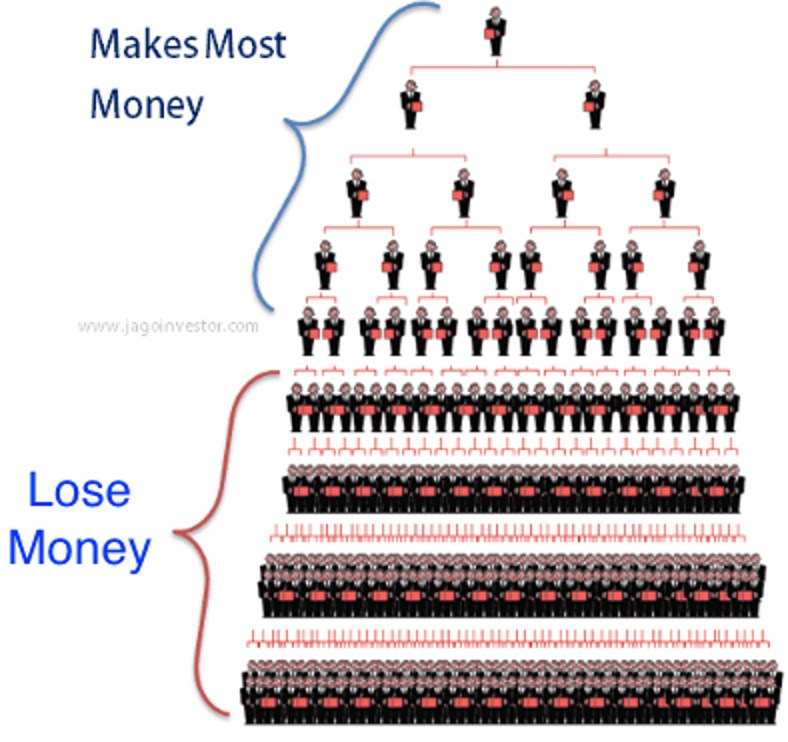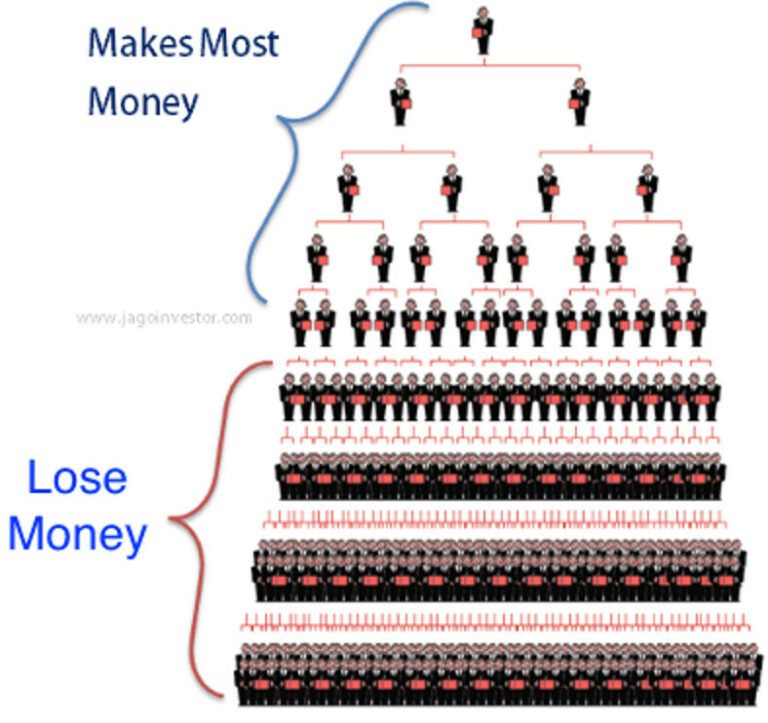 This makes it an unethical business model, as it kind of forces their members into recruiting jus to make any income… but most fail and we can prove that with our next point…
#4 Low Success Rate
When you check out their income disclosure statement, it doesn't make for good reading…


Those members who are active, as in spent $1,200 in products, earned an average of $3,233 for that year.  But all of those members who weren't able to stay active earned $398.
These figures don't represent profit, just income.  Bottom line, at least 93% of their members have lost money.  Even when you look at the graph on their income disclosure, it shows that only 0.5% have got to the level where they are earning more than the minimum wage.
So, everyone else is spending a lot more than they can earn.  I also noticed that they lost over 70% of their members between the two income disclosure's we saw.  So, between 2014 and 2018 they lost a lot of agents.
That shows how many people have become disillusioned with their business opportunity.
Haven't Made Your First $1 Yet?
Studies have shown that more than 70% of the people who want to make money online have not made their first dollar yet. So, you're not alone!
My Pure Review - Final Conclusion
From the looks of it, their products do offer something, and are legit.
But as for their business opportunity, I wouldn't recommend it to anyone.
The only way people are going to make a decent income here is by recruiting a huge downline team, which makes all of them need to spend $100 a month just to stay active.  That isn't very ethical to me.
Making people lose money in the hope of it making you money isn't right on any level.
The success rate is really low and doesn't make sense to me…
I'm not a fan of MLM, not because it's illegal or not profitable, but because of all the restrictions and expensive costs involved.
Instead, Affiliate Marketing is our top recommended business model for anyone looking to make money online
The reasons are simple…
You can promote anything you want and aren't restricted to only promote products from one MLM company
You don't have to recruit anyone to make money
You never need to sell to your friends and family
It's free to get started
In fact, with affiliate marketing we've been able to Create a 4-Figure Monthly Passive Income Stream.  If you want to learn more, click here.
Thanks for checking out our Pure (Genesis Pure) Review!  If you have any questions or comments to add, then please write them in the comments section below. 😉