Welcome to our Origami Owl Review!
I am guessing you have been shown an opportunity with Origami Owl and are checking whether it is a scam or not? 
Well, we are so glad you are doing your research!  That is the best way of avoiding online scams.
In this review, we have gone through everything we can think of to ensure you walk away with all the information you need to make the right decision for you.
Know, that we are not associated with Origami Owl in any way and are only here to help you get the facts about this business opportunity.
But if you think we have missed anything, feel free to let us know in the comments section.
Before we get into the review…
If you are sick and tired of finding scams online and are looking for a legitimate way of making money online, then Test Drive Our No.1 Recommended Program for FREE!
Origami Owl Review Summary
Product Name: Origami Owl
Founder: Isabella "Bella" Weems-Lambert and Christian Weems
Product Type: Custom Jewelry and Accessories MLM company
Price: $19 to $199
Best For: Experienced Network Marketers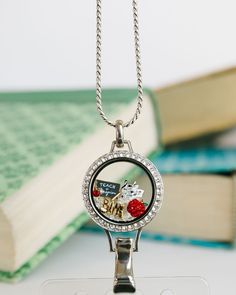 Summary: Origami Owl is a Direct Selling & MLM opportunity within the Jewellery and Accessories sector.  It is one of the larger ones and is also really popular, but popular doesn't always mean it would be a good business opportunity.  When it comes to MLM, popular usually means it is saturated and there is little to convince me it will be otherwise here.
Their products are interesting and would appeal to women looking for unique or custom jewellery, but the income disclosure shows that 99% of the distributors are not making money with this opportunity. Success will be extremely rare with Origami Owl
Rating: 40/100
Recommended? No
Origami Owl is a Custom Jewellery MLM or Multi-Level Marketing Company.  It was found by Isabella 'Bella' Weems-Lambert.  Bella started making custom jewellery when she was 14.  She wanted to buy a car ready for when she was 16 and so she took the money she earned from babysitting and starting making and customising Jewellery.  It has grown to what is now.
Origami Owl now has over 60,000 distributors who sell these products to retail clients mainly through house parties or demonstration events.
The main product they have is what is called a "Living Locket".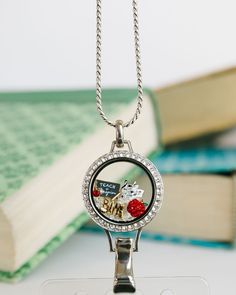 This is a pendant that is clear faced and hollow.  It can be customised to include a variety of charms to mirror your style or hold a unique meaning.  This makes it very unique and personalised and cannot be purchased anywhere else.
Origami Owls now boasts a turnover of US$250million and a team of 375 full-time employees.
Who's Behind Origami Owl?
Like I said, Bella took the $350 from her babysitting jobs and another $350 from her parents to start this business.  that was back in 2010.  Her initial goal was to earn enough money to buy a car on her 16th birthday.
She started out with glass lockets that were personalised with gems or other jewellery items.  Bella started out doing home parties before expanding to renting a kiosk at a local mall.  They actually had to get a loan from a friend to pay the rent initially.
After 18 months, the business began using the network marketing model.
By the end of 2011, Origami Owls earned a revenue of $280,000 and took $24 million the following year.
I think you can imagine she had enough money to buy a car?
Checking the legal history of any company is always a good idea, especially when it comes to the MLM business model.  Network marketing companies and lawsuits are very common.  Some of them have even been shut own.  An example would be Digital Altitude or MOBE.
There have been a couple of lawsuits, however they are from Origami Owl and not against them.
They both relate to copyright infringement of the products that Origami Owl offer.
There was a lawsuit against Julie Mayo in 2015.  There was also one against Neil Patel.  This confused me at first, but it is not the Internet Marketing expert Neil Patel, but another namesake.
The short story is that they both thought they could just copy the designs of the jewellery available at Origami Owls.
The Unique Selling Point or USP of Origami Owls is that each of the products available to you from Origami Owls can be customised and personalised to make it a unique piece of jewellery.
They offer:
Bracelets
Living Lockets
Chains
Watches
Necklaces
Rings
Earrings
Collections

Bridal
Fall/Winter
Harry Potter
Wizard of Oz
Birthstones
Inscriptions
This is then finished off with the wide range of charms that you can use to customise your jewellery.

My first thought was it reminded me a little of Pandora, except the prices are much more favourable.
The price of the range makes it very affordable for those who like to wear different jewellery all the time.
Personalisation is what they are about, even to the point you can customise the watch faces too: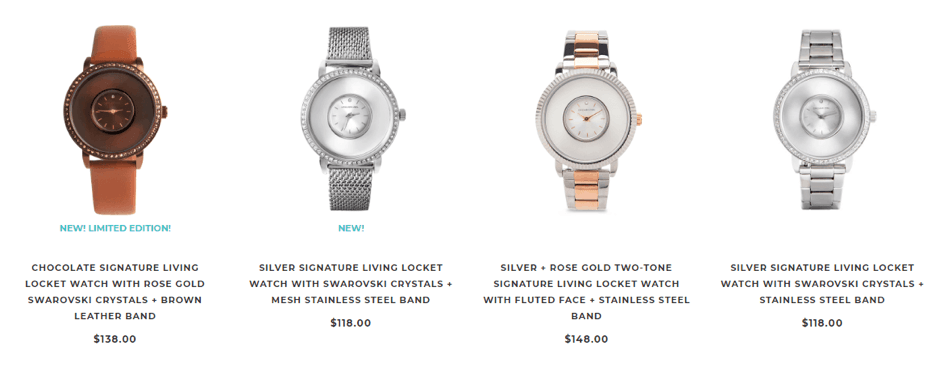 Like we said earlier, the living locket is their cornerstone product.  The ladies seem to really love the idea and concept of their own locket with its own story.  You can even build your own locket online and see how it would look before you order it.
I have a couple of reservations when it comes to the products on offer at Origami Owl when it comes to whether this is a good business opportunity for you or not.
The first one is that the majority of the products are low cost.  This means you are going to have to sell a really high number of products, literally hundreds a month to earn a decent wage.  This can be really hard in a saturated market.  We will get into that in more detail shortly.
The other concern we have is the product quality.  There are a lot of complaints online about how easily the products break or that they do not last very long.




You need to consider this on a number of fronts.  The first is that not many people are rushing out to buy low quality jewellery items, especially if there are quality concerns.  If they are not happy first time around, they will not come back and buy off you.
But the bigger issue is that your immediate circle, your friends and family will be your customers.  If you sell them defective or low-quality items that can really affect your relationships with them, and they will definitely not become a repeat customer.
Can You Make Money with Origami Owl?
Origami Owl is a direct sales business commonly referred to as network marketing or MLM.  That is because it offers two ways for you to earn money.
Direct Sales – you sell the products to customers and earn a commission
Recruitment – You recruit others into joining the Origami Owl Business Opportunity as your downline, you can then earn residual income based on their sales and performance
 You might think this is a good deal, however when you check out the Annual Income report from Origami Owl it shows for a worrying statistic.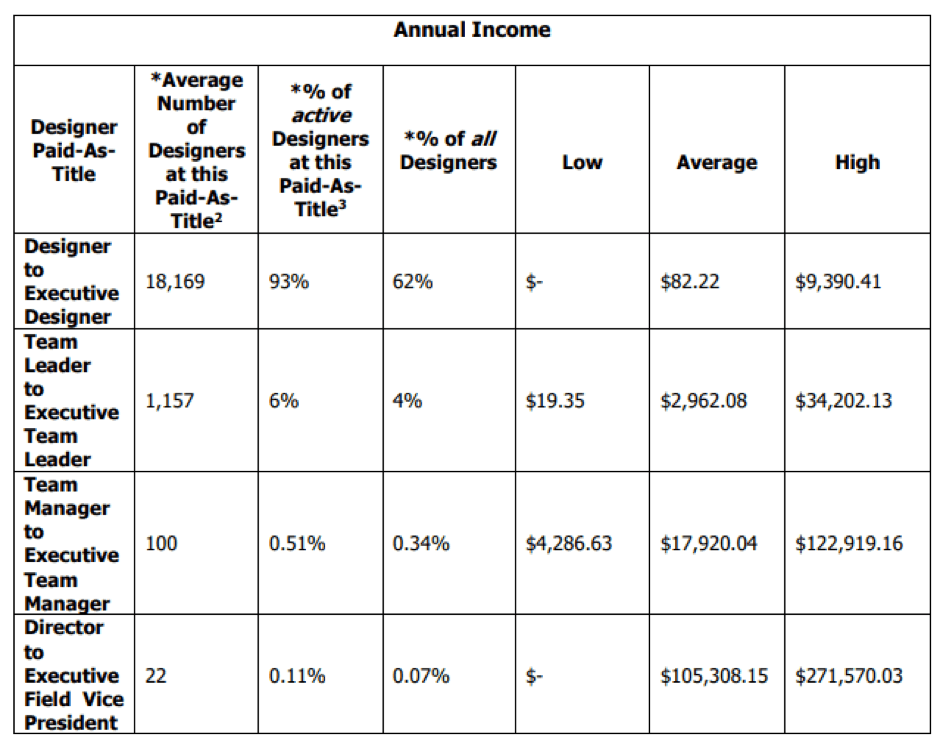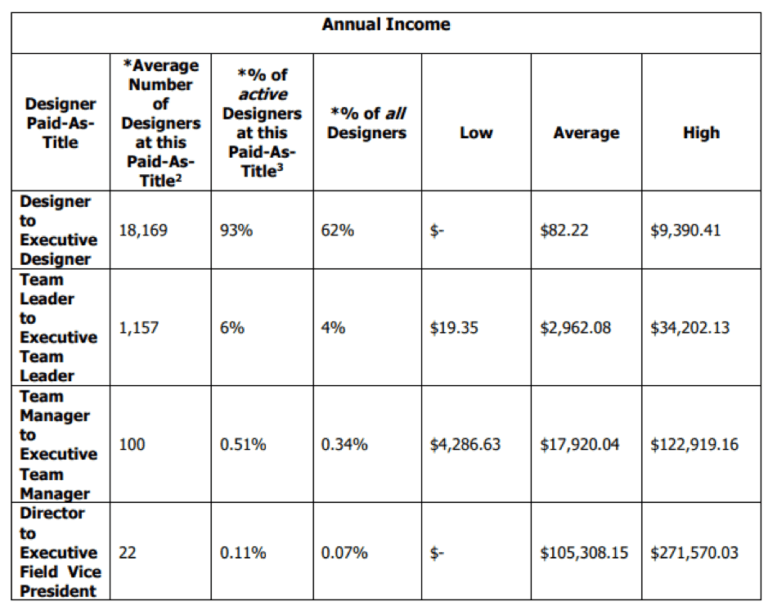 It shows that at Origami Owl, over 93% of their distributors (the role you are looking into) are making less than $83 for the year!!  99% make less than $100 per month!
That is a staggering figure.  Their income disclosure shows for poor reading.  The only way you are going to make serious money is if you are able to reach the higher levels, but that is almost impossible to achieve.  Have another look at the numbers, only 22 people have made it to the higher ranks and make an average of $100,000.  Basically one out of every thousand.
This is not unique to Origami Owl; we are not entirely against MLM, but they have a worrying statistic that 99% of people who join them walk away losing money and broken relationships with friends and family.
P.S. This program enabled us to Create a 4-Figure Monthly Passive Income Stream.  It's Free to get started and costs only $49/month to go full-time!
Is Origami Owl a Pyramid Scheme?
Let's put your mind at rest and tell you that Origami Owl is not an illegal Pyramid Scheme.  But like most MLM's it does have elements of a pyramid scheme and that is the way the recruitment side works.  As you build a downline team under you, it starts to look like a pyramid.
A true Pyramid Scheme is one where you can only make money by recruiting people into a business opportunity and the company lacks any real products.  Examples of Pyramid Schemes that have been closed by the FTC are Digital Altitude & MOBE.
As Origami Owl has real products and offers the first option where you can earn money by selling their products to others for a commission.  This is what makes Origami Owl an MLM and not a pyramid scheme.
Having said that, you do need to consider that like most MLMs, the second way of making money is recruiting others into your downline.  This is the part that resembles a pyramid scheme and is what many people get worried about.  Let's be honest, if you are to make a truly high amount of earnings from an MLM, you are going to need to recruit a huge team under you.  A team where they are all selling products and recruiting themselves to earn you residual money.
But that is the problem, the person at the top of the pyramid is the one making the money and is already established.  Anyone new will start at the bottom and will find it extremely difficult to climb up the pyramid when it is such a saturated market and hard to recruit new people.
So, it is safe to say that Origami Owl is not a pyramid scheme, but whether it is the right business opportunity for you is still in question.
Getting Started with Origami Owl
One of the positives sides of Origami Owl comes with the price to join and it is a simple process too.  Many MLM's are really expensive, so this was a nice change to see.
When you choose to sign up, you will need to buy one of their business kits, here are the different kits and what you get with them:
Your Day Your Way Business Kit – US$19
This is the starter kit, but you are really going to need to invest in one of the other starter kits to get tools and samples for you to make this work
One the Go Kit – US$49
This includes US$100 worth of jewellery and the following:
A replicate Origami Owl Website & Back Office Access
1 Designer Charm
Discount Card to get Business Cards Printed, Letters, Flyers, etc.
30month trial of their 'My O2' App for Social Selling
4 Catalogues
Promo Code for Free Shipping
DIY Starter Kit 1 – US$99
This includes US$250 worth of jewellery, everything listed in the On the Go Kit, plus:
A Locket and Charm Case, including tweezers
DIY Starter Kit 2 – US$199
This includes US$400 worth of jewellery, everything included in the DIY Starter Kit 1 and:
Votives
A New Slim Charm Case That comes with a Magnetic Closure
A 5-pack of Aqua Charm Tweezers
The main difference between the kits is the amount or value of jewellery you get included.
Haven't Made Your First $1 Yet?
Studies have shown that more than 70% of the people who want to make money online have not made their first dollar yet. So, you're not alone!
Your Origami Owl Website...
Most direct selling companies will give you your own replicated website designed to help you get sales.
However, there is a major flaw in having a replicated website…
Whilst you maybe able to get some people to click on your website from social media, you will not be getting any sales from the best free traffic source – the search engines.
Let me explain, Google, Bing and Yahoo are the major search engines and are always looking for the best content to share with their users.  But they hate duplicate content.  Replicated websites are in fact duplicated websites and therefore you will find it extremely hard to stand out and get your website ranked in the search engines as all 60,000 Origami Owl distributors all have the same website.
This leaves you with the only option, and that is to use paid traffic.  This is hugely expensive if done wrong.
If you were to go down the direct sales or network marketing route, you would do much better creating your own personalised website.  You can stand out from the crowds, and building a website is really easy to do these days without any technical skills or coding.
By having your own original website, you will get more sales from your social media efforts as well as being able to rank within the search engines.
Successful Network Marketers are definitely benefitting from their own website.
The main benefits of having your own unique website are:
You have more control over your business
You are able to stand out as a brand, which means you can start building brand loyalty
You are able to attract more traffic and sales from both social media and search engines
You can expand and promote related products to your target audience and not get stuck promoting one MLM's products
You are able to add additional revenue streams such as display ads
You can automate certain tasks related to sales, recruitment and traffic generation making it easier for you
If you are serious about direct sales and network marketing, then I suggest you build your own website and learn how to increase MLM sales.
Origami Owl Compensation Plan Explained
The Origami Owl compensation plan is called a Career Path.  It is a one-pager that shows us everything we need to know about how you can make money with them.  Let's check it out before delving into the different levels, etc.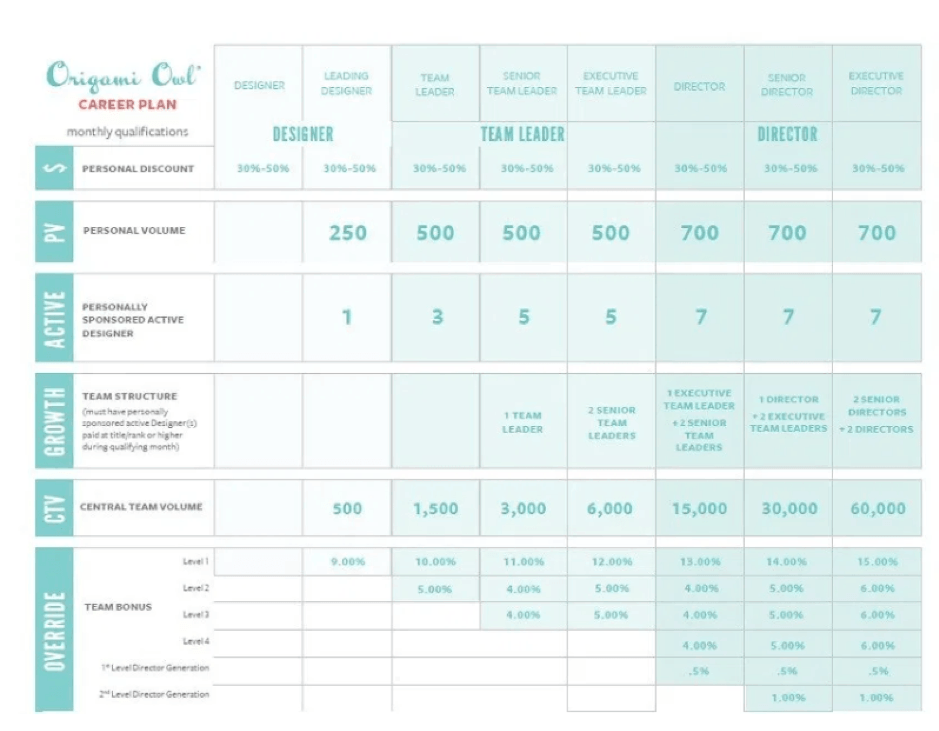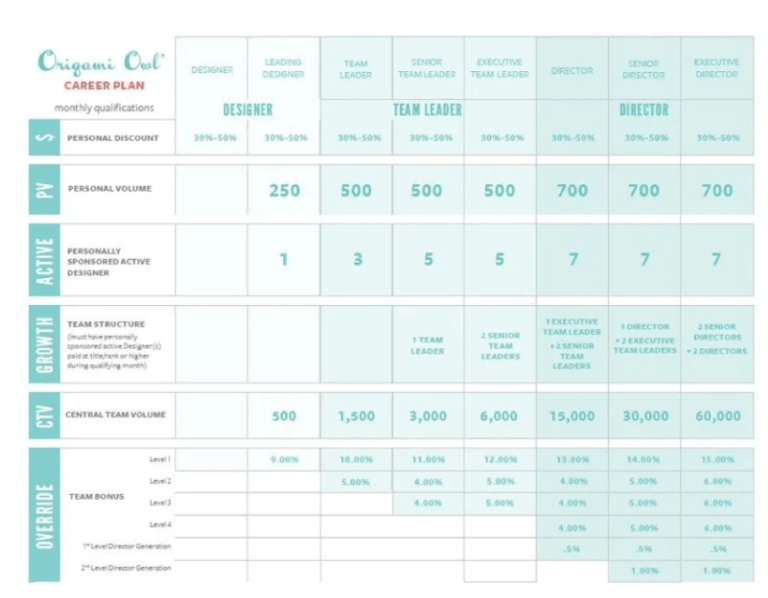 There are 8 different ranks within Origami Owl, and you move up as you hit certain goals.  You can earn bonuses to rank up, as well.
For example, to move up from the Designer rank to Leading Designer, you will need to generate a personal volume of 250, recruit at least one person into your downline and generate 500 team volume or group sales.
Each rank has certain criteria you will need to meet to move up.  The last rank of Executive Director requires you to generate 700 personal volume, recruit 7 people, of which 2 are level 7 and 2 are level 6.
It is important to remember that only 1 out of a thousand will be able to reach that level.
Retail Profits
Retail profits is where you earn a commission on any of the products you sell on behalf of Origami Owl.  The commission rate varies from between 20% to 50%.
The amount can vary, as it is determined by how many items you sell against your Personal Volume, how many products you order during a single month.
Simply put, the more items you order the cheaper the wholesale price, meaning your profit line is higher.
However, this leads many new distributors overspending to get a better price and then struggling to shift the stock. (you also need to think about storage too).
Sponsor Bonuses
Sponsor bonuses are from sales made by your direct downline and it ranges from 6% to 10% commission.
But to quality for the sales, you will need to achieve the rank of Senior Designer.  To become a senior designer, you need to recruit 1 Designer/Distributor and buy 100 PV of Products.
Most people become fixated on building up a team, as it will make you more money (in theory) but there are still hoops to go through, even if you are able to convince someone to sign up.
Recommended: Learn How to Increase Your MLM Sales
Rank Advancement Bonus
If you can achieve and qualify as a team leader, there are one-time bonuses linked to rank advancement.  This is a bonus of US$50.
As you progress through the ranks, the one-time bonuses increase.  For example, the top rank is Executive Field Vice President, and that is bonus is US$10,000.
Mentor Bonus
These are linked to the purchases made by the recruits of your direct recruitments (MLM Commission Structures are complicated), and this bonus is paid 4 levels deep.
But again, to qualify you yourself needs to be at an Executive Designer.  To reach this rank, you will need to recruit a minimum of 2 Designers and have a PV of 250.
Earnings are between 3% and 7% depending on where you rank in the compensation plan.
Generational Bonus
If you are ever able to reach the Director Rank, then you can qualify for this bonus.  It pays 0.5% to 1% on 2 generations maximum.  But you will also require at least 1 Director in your downline.
How they work this out is based on the entire sales volume by the Director Ranks and their recruits under them.
Remember, whilst all this commissions might sound brilliant, you have to keep in mind that 38% of a products price is being passed up line.
Hence why the commission structure of the recruitment side of MLM resembles a Pyramid.
The income disclosure says it all, there are a few earning big money at the top, whilst 93% of the people who are trying to make money are only on average earning $83 a year!!
If you want to learn more about their compensation plan, then check out this video:
What We Liked About Origami Owl
Here is what we liked about it:
#1 BBB & DSA Accredited
This is another sign of showing that Origami Owl is a legit business.  It holds an A+ rating with the Better Business Bureau (BBB).  They are also members of the Direct Selling Association.

#2 Low Start-up Costs
Compared to other MLM businesses, this is a low start-up cost.  At most, the initial investment will be US$199.
#3 Inexpensive Products
Most MLM's have overpriced products that you will struggle to convince anyone to buy.  So, it was nice to see Origami Owl keeping their prices realistic.
#4 High Commission Rates
30% – 50% commission is a good rate for an MLM, and it makes up for the low retail prices.
What We Didn't Like About Origami Owl
Here is what we didn't like:
#1 False & Unsubstantiated Income Claims
You will always find these complaints with MLM's.  It is not always necessarily the company at fault, it is often the distributors that make bold claims to recruit new people in on false hope.
However, Origami Owl have been found guilty of false or unsubstantiated income claims on several occasions by their distributors.  I think the proof is in the pudding, the income disclosures says it all, people interested in this business opportunity are going to find it extremely difficult to make sales.  They then make their income look better to entice other people into it, because they get desperate to make some sales.  It is a common problem with MLM and why we do not recommend it, unless you have experience with sales and recruitment.
Be careful of income claims made by any company or distributors, ask them for proof before you invest your money.
#2 Low Quality Product Complaints
I get the prices of the products are low, but still when you are paying for something you still do not want it to break as easily as some of the complaints show.
The problem you have is that this will be complaints made against you and not necessarily about the company.  They will be buying from you at home parties or from your website, and the complaints are going to come direct to you for you to sort out.  That is the bigger problem, customer service becomes your problem to deal with and the products are not helping if they are not up to what people are expecting.
There are also some complaints about billing that have been raised, which causes another issue for you to deal with: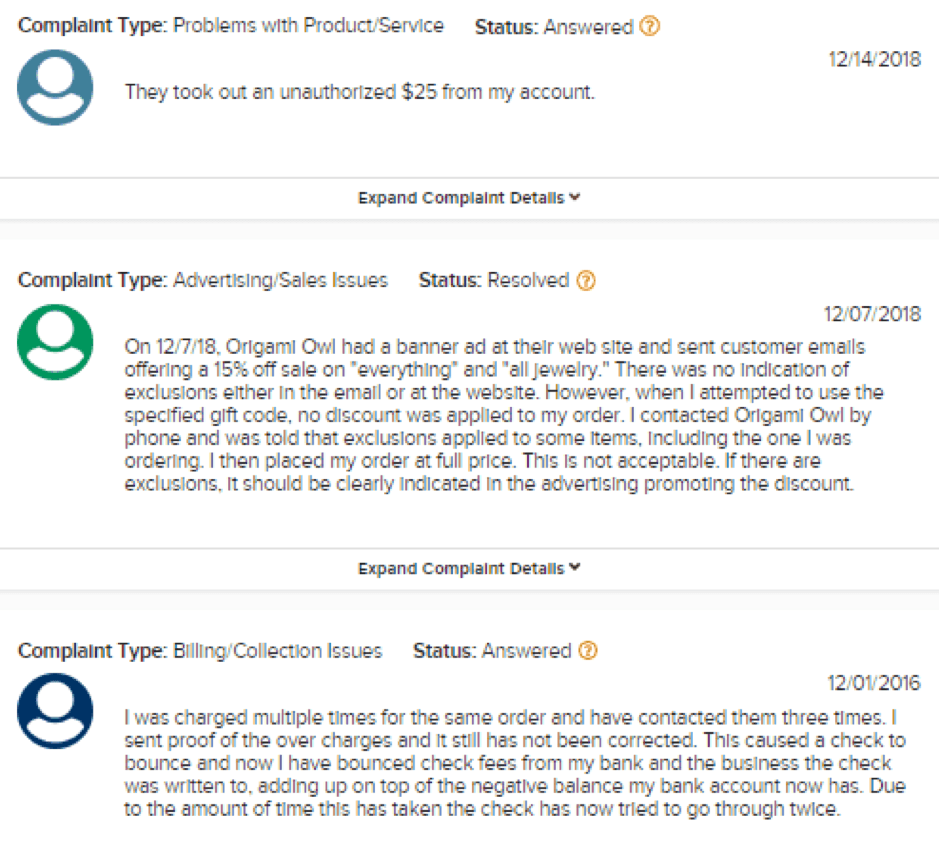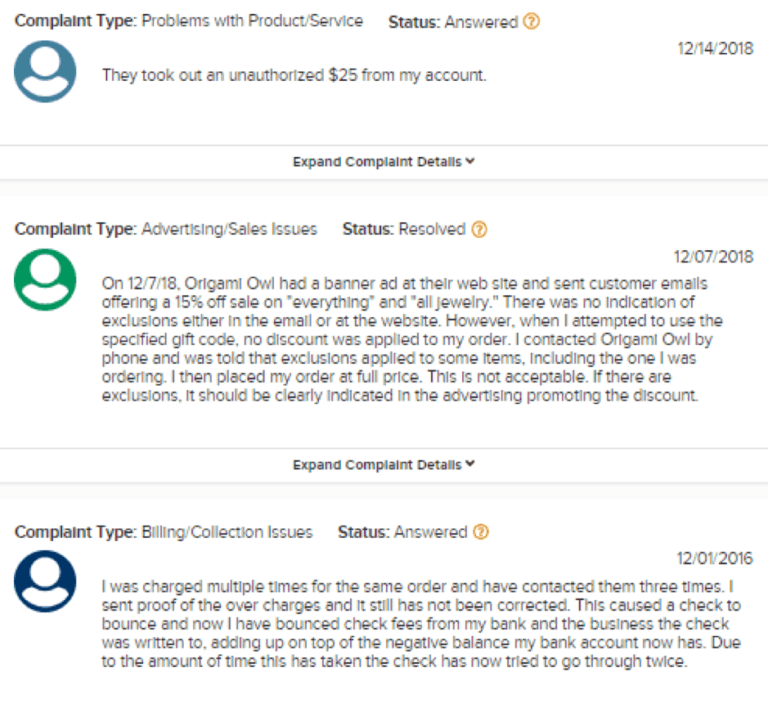 #3 Saturated Market
Ladies all love jewellery, but the amount of opportunities for a Jewellery Direct selling business make the market very saturated.  Take Origami Owl, it has over 60,000 distributors alone and you don't know how many of them operate in your local area.  Are people going to be interested in your jewellery?  I showed my wife the charms available at Origami Owl.  She loves Pandora, by the way and has plenty of charms.  But it was the quality she was worried about.  There is a bargain to be had, but are you really wanting a lower quality just because it is a cheaper price.
It boils down to jewellery and accessories is a very saturated market and you need to stand out to make any money and the income disclosure shows it is not working for 93% of people.  Especially when people can cut out the middleman and go direct to the Origami Owl website and not have to buy through you…
#4 Low Success Rate
This says it all – 93% of their distributors make less than $10 a month, 99% make less than $100 a month.  When you consider how much time and effort you are going to need to put in to make such a small amount of money, it does not add up to a good business opportunity.
#5 Recruiting Friends and Family
65% of people who join an MLM said they quit because selling to friends and family is too awkward.
It is a sorry affair, that your initial opportunity will be your immediate circle.  You will invite your friends and family over for a home party and show them your stock to sell.  But what happens when nobody buys stuff, or they buy stuff because they feel like they have to.
That's fine for maybe a couple of parties, but after a while they will find an excuse not to come.  Have you got the following on social media to sell them to a bigger circle?  This is one of the biggest issues with MLM and direct selling.
#6 When You Join, essentially you are a Customer
This is another issue with the way Origami Owl works.  You have to buy the stock first before you can sell it.  This is a problem, because you have to have the stock available to show it and sell it to your customers but how much do you buy?  So, whilst the initial investment isn't large in a way, you are still going to have to buy more stock to have a bigger and better range.  This all adds up, yet the return of income is not substantial enough to make it worthwhile. 
This is supposed to make you an independent Business owner, but in reality, you are just another Origami Owl customer, but with a discount!
Haven't Made Your First $1 Yet?
Studies have shown that more than 70% of the people who want to make money online have not made their first dollar yet. So, you're not alone!
Can You Make Money with Origami Owl?
Unfortunately, the figures do not support this as something that I could agree on.  I don't think that you would make a viable amount of money with this business opportunity.
If we take another look at the Income disclosure, it shows as 93% of active designers made an average of $82 in a year!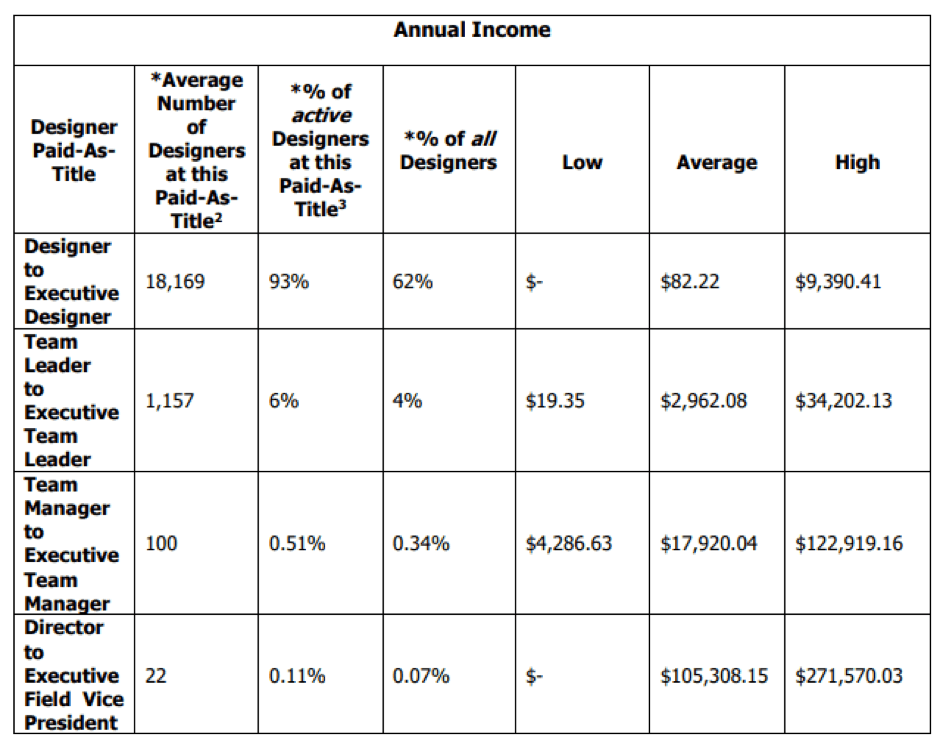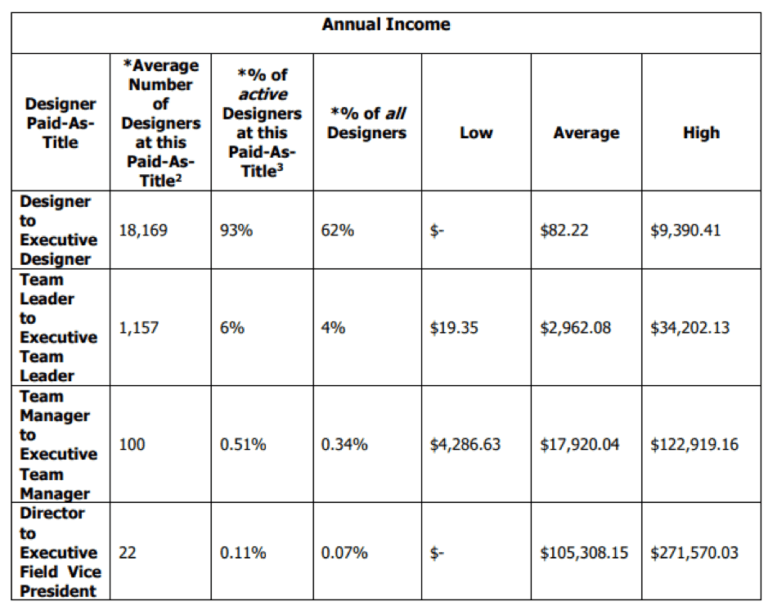 Don't get me wrong, there are a few who are making it work.  But have you got the sales and recruitment skills and experience to go out there and make this work for you?
That is something you would need to answer, but the figures show that there is a 99.89% chance you will NOT make a full-time income with Origami Owl.
You would do better looking for a normal job, as that figure is not even worth contemplating.
If we take another look at the Income disclosure, it shows as 93% of active designers made an average of $82 in a year!
There are other MLM businesses offering a Jewellery Direct Selling Opportunity.  For example:
Chloe + Isabel
Plunder Designs
Magnabilities
The list above are all network marketing opportunities, but due to the high failure rate associated with Direct Selling, Networking Marketing and MLM, which is typically 99% I suggest you that you consider a different business model.  Ones that enjoy a much higher success rate!
Affiliate Marketing is our preferred business model and for good reason.
You don't have to recruit anyone to make money
You have the freedom to promote any products or services you want and not get restricted by only promoting products from one MLM company
No Face-to-Face Selling is Involved
It is FREE to get started
You could take a hobby or past-time and turn it into a profitable online business.  I cannot think of anything better than running a business in a topic that you find fun and are passionate about.
The quickest way to getting to the finish line of achieving your income goals is through taking a training course.  Leaning how to do affiliate marketing in a way that leads to building something that produces a passive income.
The right training course will cut your learning curve by as much as 3 years.  Think about that, that is 3 more years of earning rather than trying to learn on your own.
Our top recommended training platform is Wealthy Affiliate.
They offer a high-quality step-by-step training course that also includes all the tools you need to build your own unique website with hosting included.  The training is constantly updated, they run live webinars and you can also check them out for FREE.
Aside from the training and tools, I think our personal favourite thing about Wealthy Affiliate is the community.  This is a fully active community that are all there to help anyone achieve their goals.  If you need help, you will find there are endless ways of getting it from other community members or even the owners of the platform.  It is the best motivation a business owner needs when you know other people have experience the same thing as you, but they are also there to help you through it. 
Wealthy Affiliate offers a FREE Starter membership for you to take it for a test drive, but if you are like me you will want to jump in start your own journey to earning financial freedom with affiliate marketing.
My Origami Owl Review - Final Conclusion
Is Origami Owl Legit?  Yes
Is Origami Owl a Worthwhile Business Opportunity? No
I cannot, with good conscious tell you that this is a worthwhile business opportunity.  Are you really considering joining a program where 93% of the people don't even earn $200 for the year?
It sounds like a lot of hard work to earn less than you could earn with a normal job.  It is going to extremely difficult for you to make this worthwhile, and that is why we cannot recommend Origami Owl as a business opportunity for you!
We are not a fan of MLM, not because it is illegal or that it isn't profitable, but because it is really restrictive, and the expensive costs involved.
That is why we recommend Affiliate Marketing.  It is our top recommended business model for anyone wanting to make money online.
The reasons are simple…
You don't have to recruit anyone to make money
You have the freedom to promote any products or services you want and not get restricted by only promoting products from one MLM company
NO face-to-face Selling is involved
It is FREE to get started
In fact, with affiliate marketing we are close to earning a 4-figure monthly passive income stream.  With the right help and guidance, you can too.  Click below to find out about our top recommended training platform for learning affiliate marketing:
Thanks for checking out our Origami Owl Review!  If you have any questions or comments to add, then please write them in the comments section below. 😉
Pros
BBB & DSA Accredited
Low Startup Costs
Inexpensive Products
High Commission Rate
Cons
False & Unsubstantiated Income Claims
Low Quality Product Complaints
Saturated Market
Low Success Rate
Recruiting Friends & Family