Welcome to our Commission Ignition Review!
Commission Ignition claims to be 2020's best kept secret to getting traffic – But is all that just hype to get you to buy into their training course, or can it really give you a great source of traffic to your affiliate links?  That is what we are going to answer within our Commission Ignition Review.
First off, it is great to see that you are doing your research before buying into any "seemingly good" products.
That is how you avoid scams and only find legitimate ways to make money online!
To be completely transparent, we are not associated with Commission Ignition in any form.  We are not here to pitch or sell you anything.
Instead, we want to reveal to you how this training course aims to help you get traffic and also reveal to you what they aren't tell you along the way…
Commission Ignition Review Summary
Product Name: Commission Ignition
Founder: Johnny Rose & Sasha Ilic
Product Type: Traffic Generation Video Training using Quora
Price: $9.95 + Upsells
Best For: Those Looking To Bring More Traffic to Their Affiliate Links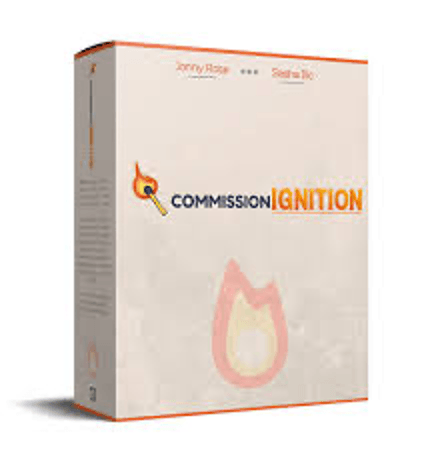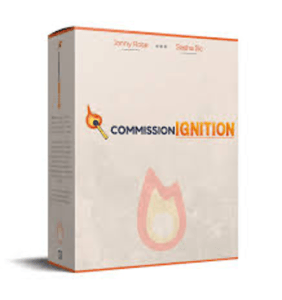 Summary: Commission Ignition is a video-training series that shows you how to generate traffic using the Quora platform.  It comes up with a number of claims within its hype, where it claims there is nothing like this online, but that isn't the truth.  The training is useful, although I wouldn't exactly describe it as the best option on the market.
There are also the upsells to consider, where you will need to spend more to get the full aspects of the course/product.  It isn't also a sure thing, as there can be no guarantees when it comes to generating traffic.  They make it out that generating traffic is really easy, and that is simply not the case.
Rating: 45/100
Recommended? Not Really
What is Commission Ignition?
Commission Ignition is a video-base training course that will teach you how to drive traffic to your affiliate offers using the Quora platform.
If you're not too familiar with the Quora platform.  Quora is a Q&A site.  You can use it to get answers to any questions you may have, around a variety of different subjects.  We have used it to help others learn about affiliate marketing.  We answer questions on there that members may have.
Commission Ignition claims to be able to show you how to harness the organic power of Quora to make thousands of dollars a month… Without a mailing list, social media experience, or the need to develop any products.
They use a number of bold claims on their sales page, to make you feel like this is a product that you definitely need to buy, here are some of the claims they make:
It's never been so simple to get free traffic
Get your product or affiliate link in front of 300 million highly targetted buyers
zero or next to zero competition
fail proof system – just copy what they did and generate traffic
It is 2020's best kept secret for free buyer traffic
there is NOTHING like this out there
Does Commission Ignition actually live up to these claims?  That is what we are going to get into…
Inside Commission Ignition
Once you're inside the members area of Commission Ignition, you'll find that it contains one Hour of over-the-shoulder training and five video case studies.
Here is an overview of the course:
Welcome
Welcome to Commission Ignition
Watch this first – Understand the Power of Quora
Section One: Main Training Presentation – Quora Made Easy
Introduction to Quora Marketing Made Easy
What is Quora All About?
Setting Up Quora
Using Quora to Market your Business
How to Post your Videos to Quora
Using Quora to Find & Engage Buyers
Repurposing Content for Quora
SEO Hack: Adding a Backlink to your Quora Answer
Setting Up Quora Ads
Setting Up a Traffic Campaign
Setting up a Remarketing/Retargeting Campaign
Cross-Promoting Quora Content on Social
Reviewing your Quora Performance
Boosting Commissions with the Quora Flywheel Strategy
Formatting Quora Answers the Right Way
Simple Quora Strategies to Get More Commissions
Making Easy Money with Quora Answers
Quora Dos & Don'ts
Quora Marketing Premium Tools & Services to Consider
Quora Marketing Success Stories
Quora FAQs & Conclusions
Section Two: Making Money with Quora (Case Studies)
Introduction to Quora Case Studies
Stefan: How to setup a Profitable Quora Ads Campaign
Ahmad: $274 Paydays with Qupra, Google & ClickBank
Sadik: $50/hr Quora + Ask Wonder Hack
Prasanth: Using Quora to Drive 34,000 Visitors to My Affiliate Promos
Nagu: $500 Quora Post Method
You will see a section that includes:
Conclusion
Upgrades
Free Traffic Bonuses
Special Unannounced Bonuses
How Does Commission Ignition Work?
From their sales page, they claim that it is as easy as completing just 3 steps…
Step 1 – Grab a copy of Commission Ignition
Step 2 – Watch our instructions and set up the system in under 25 minutes!
Step 3 – Start collecting payments…
But fundamentally, all they offer is training and they cannot actually guarantee any results as there is no way they actually could…
Haven't Made Your First $1 Yet?
Studies have shown that more than 70% of the people who want to make money online have not made their first dollar yet. So, you're not alone!
How Much Does Commission Ignition Cost?
On the face of it, this looks like you are getting training for just $9.95 and there could be some useful information within the course.
Having said that, you should know that there are a few upsells that will be introduced to you along the way and this makes this initial training course as a sales funnel to get you to believe you will need to upsells they offer.
The four upsells that are offered to you include:
OTO 1: Commission Ignition Pro ($27/$17)
OTO 2: Commission Ignition DFY (Done-For-You) ($47/$17)
OTO 3: Commission Ignition Resell Rights ($97/$67)
OTO 4: Commission Ignition Coaching ($77)
You might have also noticed when we went through the modules in the training course, there is a mention to "premium tools and services to consider"  This will typically lead to an additional cost, although they do only say to consider it.
What We Liked About Commission Ignition
Here is what we liked about Commission Ignition:
#1 Quora is Legit & Can Help with Traffic
Whilst I'm not convinced by the amount of hype and false promises Commission Ignition brings to the table, there is no denying that using Quora is a legit way of generating traffic.
If used correctly, it can be used to help bring traffic to your blog, although I don't believe for a minute that you are getting access to "300 million interested buyers" like they claim.
Used as part of your affiliate campaigns, it can and does work but you don't necessarily need this training course to achieve this.  Check out this blog post which pretty much describes how you can use Quora effectively with your affiliate campaigns.
#2 30-Day Money Back Guarantee
Commission Ignition does come with a 30-day money back guarantee if you are not fully happy with your purchase.
P.S. This Program helped us create a 4-Figure Monthly Passive Income Stream.  It is FREE to get started and only $49/month to go full-time!
What We Didn't Like About Commission Ignition
This is what we didn't like about Commission Ignition:
#1 Too Much Hype & Unrealistic Claims
They are coming up with a ton of hype and claims that are completely unrealistic and they have no way of substantiated those claims.
They are claiming that you can start collecting payments into your PayPal account today.  They also claim that they went from $0 to $180+ per day within just 25 minutes.
They also say that all you need to do is spend 25 minutes setting it up.  
But that is all they are, claims to get your money.  Even if you did sign up with Quora, you would still need to spend the time to answer the questions on there, and spend time building up the trust with members on there.
Whilst we don't think Commission Ignition is a scam, they are going to potentially get labelled one as they are following all the stuff we would normally associated with a scam.
#2 Tons of Only Positive Reviews Online!
Be wary of other reviews where they will give all the products they review a 10/10 or a thumbs up.  They are only doing this to get an affiliate sale.  There are many reviewers who aren't actually taking the time to consider both sides to a product, and just give you a very biased opinion that just gives you the good, without considering that actually doesn't help you with your decision.
#2 No Guarantee of Generating Traffic
They are claiming this is the end to your traffic struggles, but that is simply something they cannot guarantee!
Even using Quora, or SEO, Or social media it all takes time to generate traffic.  It takes time, it takes effort and isn't an instant thing neither.
Many bloggers find that they struggle to generate traffic in the early stages, and sometimes we end up looking at shiny objects thinking they will solve our traffic problems.
But the reality is that products like this are not going to solve that overnight.
You need the right strategy, and you need to remain consistent with that strategy. 
Generating traffic is nowhere near as simple as they make out…
But they go further, they try to manipulate you into thinking that you are going to put your affiliate offers in front of 300 million highly targetted buyers – well, how does that work?
Even if Quora did have that many users, they would all not be necessarily within the same niche or be the target audience for your affiliate offers.
There are plenty of categories on Quora, and so it will completely depend on your niche and how effective you are at answering and supporting those who sit in your target audience.
#3 The Upsells & Bonuses
First off, they offer 4 upsells, which tells me that the initial product is not the full thing and you will need to buy the upsells for it to get close to what they claim it will do…
Then there is the fact that they are offering bonuses.  At first this sounds great, we all love a bonus… However, if their strategy works like they say it does, then why would they be offering bonuses that relate to paid traffic strategies:
Master FB Ads
Master Bing Ads
Master Google AdWords
Solo Ads Mastery
I cannot speak for the quality of these, but if their strategy did all it was supposed to, then why would you need to also focus on these new strategies…
Haven't Made Your First $1 Yet?
Studies have shown that more than 70% of the people who want to make money online have not made their first dollar yet. So, you're not alone!
My Commission Ignition Review - Final Conclusion
We don't believe that Commission Ignition is a scam, they do offer you training on how to use Quora to generate traffic.  It is more the way they are marketing the product is where we have the problem with it. 
Using hype and make promises that they clearly cannot keep, will lead many people to buy this thinking that it will solve their traffic issues, and that is the problem.
You may get some good insights into generating traffic with Quora, but you need to remain realistic that it is not a magic button, that will mean that your traffic problems go away.  If you are struggling to get traffic to your blog or affiliate offers and want to learn about Quora, there are a ton of free resources online and I think you could do better than spending what would be over $200 for this product including the upsells.
We love Affiliate Marketing and is our favourite way of making money online.  If you're struggling to get traffic to your affiliate offers, it might be that the training you require some expert training.  If you want to see our top recommended training platform for prospective affiliate marketers or those who are struggling with their campaigns, then you definitely need to check out Wealthy Affiliate.
They have comprehensive training on all ways of generating traffic, and is the training platform that helped us create a 4-Figure Monthly Passive Income Stream.  Click HERE to read our Wealthy Affiliate review!
Thanks for checking out our Commission Ignition Review!  If you have any questions or comments to add to our review, then please write them in the comments section below. 😉