Welcome to our Perfect Affiliate Companion Review!
This program launches on the 9th December 2020 and claims to be your perfect affiliate companion… I wanted to take a look and see what it was really about, and whether it's ideal for who they are targetting, which is wide range of people.
As you're here, I'm guessing you're asking the same thing.  Is Perfect Affiliate Companion a scam? Is it worth the $67? What else do you need to know?  Let's find out, shall we?
First off, it's great to see that you're doing your research before buying into any "seemingly good" product.
That is how you avoid scams and find only legitimate ways to make money online!
To be completely transparent with you, we're not associated with Perfect Affiliate Companion in any form.  We're not here to pitch or sell you anything.
Instead, we want to offer our thoughts and opinions on this latest offer on JV Zoo.  To be clear, we've not bought into this product, instead this review is based on our own research, and our opinions.
Let's get started with a quick product overview…
Perfect Affiliate Companion Review Summary
Product Name: Perfect Affiliate Companion
Founder: Jorge Vila
Product Type: Website Building Service + Training
Price: $67 + Upsells & Hidden Costs
Best For: Aspiring Online Marketers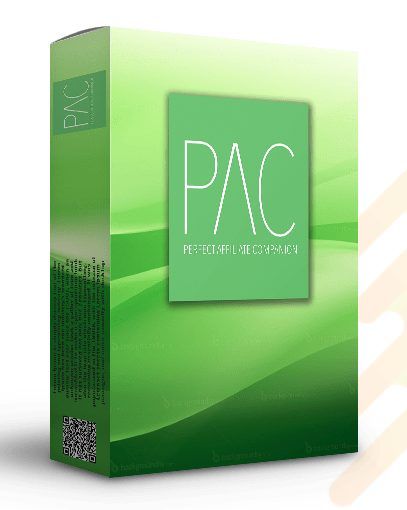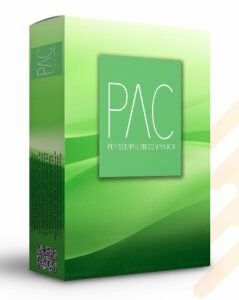 Summary: Perfect Affiliate Companion offers a service where they will build you a WordPress website, complete with a selection of useful plugins, a Divi theme and a chatbot.  All sounds good so far, but having a website is only part of the process, and I don't see enough evidence that this will help you generate the traffic he is talking about.
There are also costs that you may not have factored in as part of the deal, as you will be hooked into annual hosting fees, etc. There are also 3 OTO or upsells, that lead me to think this product follows so many, where they offer the easy things DFY (it's pretty easy to build a website these days), and leaves the traffic for you to do, which is the hardest part of the process.
Rating: 50/100
Recommended? No
What is Perfect Affiliate Companion?
I find the marketing a little strange on their sales page.  On the one side, they are targeting those already with a business or are already an affiliate marketer, both of which would already have a website – so not sure why he's pitching it this way.
That leads me to the impression that this is aimed at newbies, promising them a website that is going to get highly targeted traffic to their offers too.
Perfect Affiliate Companion is a service where Jorge Vila will build you a DFY website, he also offers to buy you a full domain, install a premium DIVI theme and include a number of plugins that will help you with certain aspects of your website.
All sounds so good so far, but other than the mention of traffic at the top, you don't actually learn how he plans on getting you this ton of traffic… The reason, that will be left up to you.
Jorge does offer you some training, but is very vague on what that offers.  But there is a hint on the checkout page for the product, where he refers to a method of chatting to your customers directly from your website.
You may have noticed the chatbot that appears on the PAC sales page, where you get an automated messenger box where you could ask Jorge questions.
I reckon that is what he is referring too… but it also presents a problem…
You need people to land on your website to see that chatbot feature.  So, where's this traffic coming from, well that will need to come from your own hard work to create a whole lot of content.
If I'm honest, you don't need a web developer like Jorge to build you a website these days, it isn't a very difficult process these days.  It's about as complicated as creating a Facebook profile.
Tools like SiteRubix will have you build your own WordPress website in just a few minutes.  There are a few things around customising the look of your website, but YouTube has loads of videos you could watch to get the look and feel you like.
Then you would be the same position you would be with this product.  Having a website, that requires traffic.
Recommended Post: The Best Way to Really Make Money Online
Once you've paid your money, you will need to provide them the domain name you desire, and your choice of look for your website.  Once you've provided this information, their website says that your website will be built for you within 3-5 days.
They use the DIVI WordPress builder for your site, and it is an advanced tool.  This is both a positive and negative side, if you're a complete beginner.  As the more advanced something is, the more you're going to have to get your head around to get the most out of it.
They provide you with a number of plugins for your website, and I notice not one of them is geared towards SEO.  Here's a list of the plugins they include with your website:
WP Advert Plugin – Promotional Toolbars
Azon Box Deals WP Plugin
WP Testimonials Pro Plugin
WP No Right Click Plugin
WP Tube Maximizer
WP iAsk Plugin
WP News Pro Plugin
Recently Viewed Plugin
It's like it's designed for an established affiliate marketer, or any online marketer to take their business to the next level – but they would already have a website and know how to do these kind of things anyway.  I'm still a little confused about the purpose, or the real target audience is…
And, like I said there is nothing spoken about around how you're going to get traffic to your fancy new website???
Haven't Made Your First $1 Yet?
Studies have shown that more than 70% of the people who want to make money online have not made their first dollar yet. So, you're not alone!
There are a number of factors we need to consider when it comes to the price.  On the face of it, it looks like a good deal.  A DFY website, all ready to go for just $67.  But when you really dig into the details, that cost is only for the first year.
In their disclaimer, they tell you that there are annual recurring costs for your hosting and domain.  This is true of any hosting, etc.  But that isn't made clear in the sales pitch.
I suspect the same could be said for the DIVI membership, as there is a cost to this but I'm only guessing here.
Then, there are 3 OTO (one-time-offers) within the sales funnel.  I cannot get any details, as I wouldn't sign up as an affiliate for this program.  But expect them along the funnel if you do buy the base product.
Look, there is naturally a point at which you do need to invest into your affiliate business.  But paying for "shortcuts" don't necessarily mean you are speeding up the process to making money.
An established business wouldn't need this product as they probably have the budget to do it properly… A complete newbie might fall for the sales pitch, as they think they are getting a quicker route to revenue, and that's not the case here.
What We Liked About Perfect Affiliate Companion
Here's what we liked about Perfect Affiliate Companion:
#1 Jorge Vilas Has Experience in Web Design
Jorge Vilas has 15 years experience in web design/development according to his website.
He offers an array of web development services on his website.
He does seem to know what he's on about from a web design point of view… although it does raise a few questions, which I'll discuss in the cons section…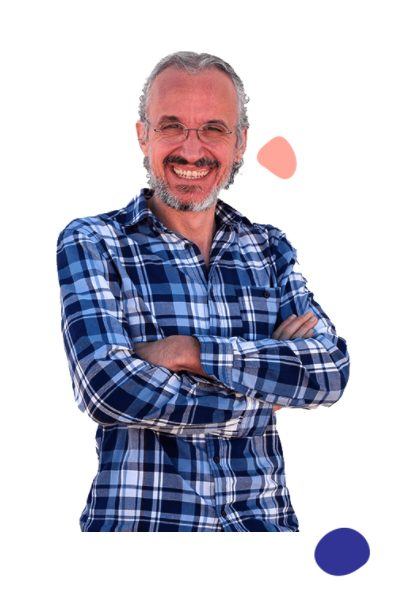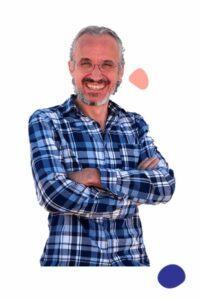 #2 30-Day Money Back Guarantee
They do offer a money back guarantee, although there are specific guidelines to this.  Once they have created your site, you cannot request a refund.  So, you have up to the point of choosing a domain name to change your mind.
They also offer you a full money back guarantee if they don't complete the website build within a week:


P.S. This program helped us Create a 4-Figure Monthly Passive Income Stream.  It's Free to Get Started and only costs $49/month to go full-time!
What We Didn't Like About Perfect Affiliate Companion
Here's what we didn't like about Perfect Affiliate Companion:
#1 It's Unsure Of Who It's Target Audience Is?
It seems to be targeting a large array of different people.  Those who are looking at getting started in affiliate marketing, those who are already with established businesses.  It kind of makes the whole thing a little confusing, and doesn't build a lot of trust with the potential people reading about it.
#2 If Jorge Is Already Successful, Why Does He Need This?
If you took a look at his website, he is offering an array of different services relating to website design, building, etc.  So, I wonder why he needs this. 
That makes me questions on how successful he really is, traffic seems to be the missing ingredient with this program and having a website without traffic is useless.  So, it's definitely a reason against recommending PAC.
#3 Website Without Traffic Is Worthless
From my experience with products like this, the most important aspect of making money online is not provided for you.  Any website needs traffic.  Traffic means people finding your website and looking at what you are offering.
With this product you will get a lovely looking website, but you will still need to go and get traffic.  If you already know how to generate traffic, then you might benefit from this.  But still, Jorge cannot generate you traffic.
You'll need to do that with creating content.
#4 Upsells & Hidden Costs
There is still the fact that the basic product will not do everything, hence there will be upsells along the sales funnel.  This is typical of the products available on JV Zoo.
There are also hidden costs which we mentioned earlier.  The initial fee only covers costs for the first year, you will be signed into a recurring annual fee:


Alongside the additional costs, they will only update the plugins they provide you with, and that means you will need to consider additional plugins to cover off SEO needs, and other elements of getting traffic to your website.
Haven't Made Your First $1 Yet?
Studies have shown that more than 70% of the people who want to make money online have not made their first dollar yet. So, you're not alone!
My PAC Review - Final Conclusion
Overall, I don't think this product is as bad as many of the products we usually review online.  Jorge is an experienced web designer who will give you a website.  But the fact he seems to have a very wide target audience area makes it a little confusing as to who this is really aimed at.
There is also the fact that complete beginners will not be aware of the work required to generate traffic, and that in turn makes this program a little misleading.
If you were thinking that this would give you an income-generating website, then that is not what this is.  You will still need to create a whole lot of content to get to a point of getting traffic, which in turn leads to income.
So, in a way this is probably an expensive route for beginners, and means costs for things that you don't actually need until you are already earning an income.
If you already have an established business, this wouldn't work either…
There are points from Jorge that do ring true.  Having a website is a great platform to make money, Affiliate Marketing is also a very lucrative business model.
But they are not get-rich-quick schemes and require a whole lot of time, effort, and patience.
If you aren't ready to drop $67 on a gamble, then you might want to consider getting proper training that can help you get started, or help grow your brand and the #1 we recommend is Wealthy Affiliate.
If you want to make money online, you need to understand the different ways of getting traffic to your website, without it there is no hope of earning money online.
Thanks for checking out our Perfect Affiliate Companion Review.  If you have any questions or comments, then please write them in the comments section below. 😉
Perfect Affiliate Companion
$67 + Upsells/Hidden Costs