Welcome to our R Network Review!
Have you been approached by someone talking about how you could make money from the R Network and you are wondering if the R Network is a scam or not?
I am glad to see you are doing your research, it is the best way to avoid scams and ensure you are only signing up for legitimate opportunities.
The R Network is pretty new, so it is understandable that you are wary, and we want to ensure you, you will learn everything you need to know about this opportunity including if it is a scam, legit or just not a worthwhile business opportunity.
We will show you its products, services, its compensation plan and actually how you would make money with them too.
Please note we are not affiliated with the R Network in any way, we are here to give you an objective review and not sell you it.
With that said, let's get into it and start with a quick overview:
R Network Review Summary
Product Name: R Network
Founder: Richard Smith, Trent Walker, Roger Taylor, Kevin Wiscombe, Troy Muhlstein
Product Type: Finance MLM/Network Marketing company (Pyramid Scheme)
Price: $50/month
Best For: No One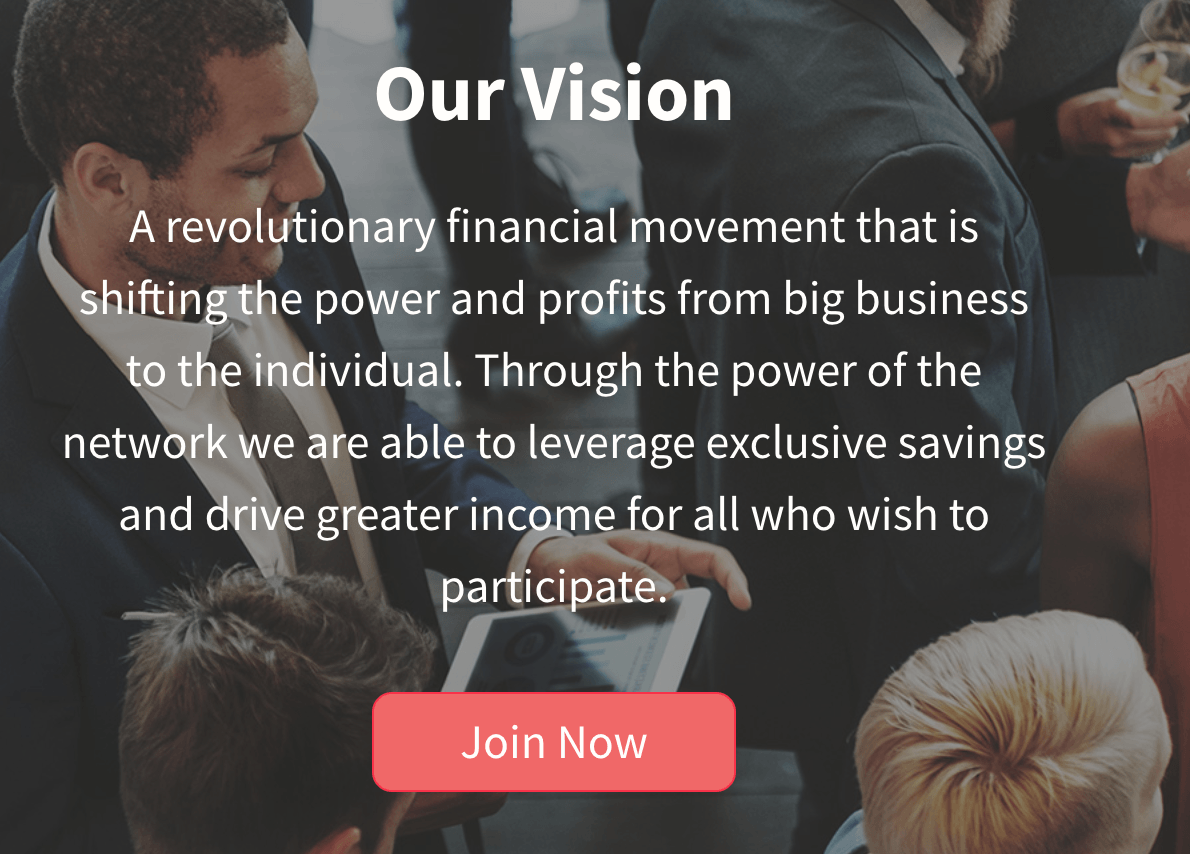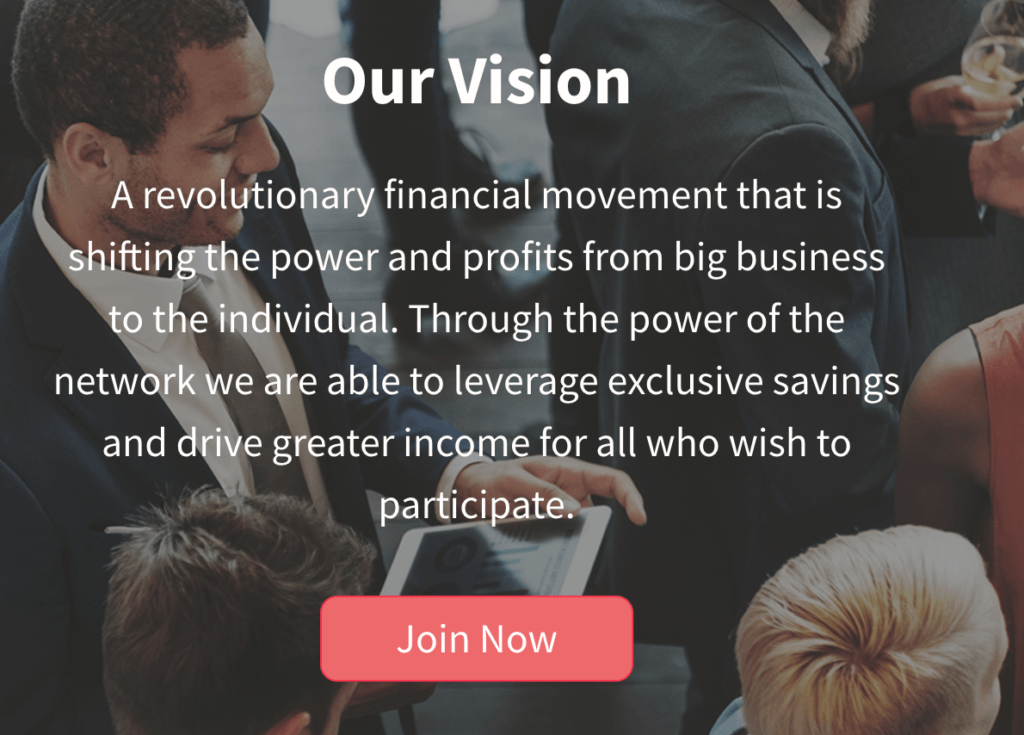 Summary:  The R Network has all the signs of a Pyramid Scheme.  The products and services on offer seem like they are acting as a broker, rather than them offering the products themselves.  The only way to make money is by recruiting new members, which puts it straight into the Pyramid Scheme zone.  They are not very transparent by omitting who their owners are, and the only way in is via invitation only.  The membership fee is only $50 a month, but I would question whether the savings you (supposedly) make would cover the monthly fee.
I don't recommend this product, and I would go out on a limb and say it is likely to be a pyramid scheme…
Rating: 1/100
Recommended? No
If you are familiar with the MLM or Network Marketing business model, then you will already have an idea on what the R Network is offering.  Most MLM's are in the health and wellness sector, but this one is slightly different in that it is offering products and services related to saving money on things like banking, medical prescriptions, phone contracts, etc.
You have to be a member of the R Network to benefit from these savings, but the principle seems a good idea.
By signing up to a monthly subscription you can benefit from ways of making money.  However, there are a few red flags that come up (which I will get into) that makes me question whether this is a business opportunity, a way of saving money or a Pyramid Scheme…
Who's Behind R Network...
The first red flag I have is that you do not get to learn who the owners are through their website.  If you click on their about page to learn more about them.  You get a picture:


But all you are told is there are 5 men behind this.
They come up with some information about them, but not who they are: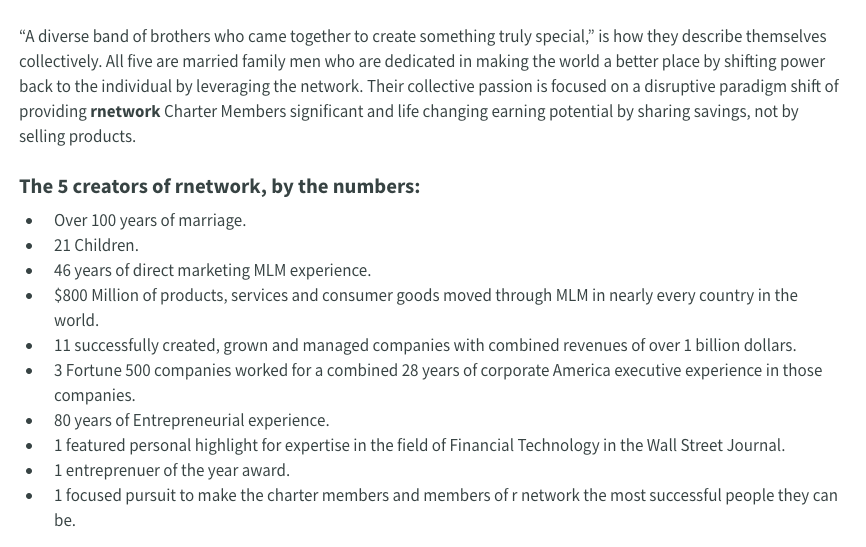 Why would they be so elusive about identifying who they are?
But we have done some digging and found out who these 5 men are…
We know that Richard Smith is the president of R Network.  Richard has extensive experience within Direct Selling and is probably why R Network is utilising MLM as the business model.  He has claims of launching 4 companies that are all earning revenues in the billions, but then again, they all make claims like this.
Trent Walker is the founder and CEO of Netchain2.com.  There are claims made that Trent was handling Google's finances, earning $700 million a month (apparently)
Kevin Wiscombe has a background in the mortgage and finance industry and Troy Muhlestein's background is in manufacturing and executive management.
Richard Smith and Muhlestein co-founded the social membership network Divvee and Nui Social.
If you go by the experience they share, I wonder why they do not share their identities on the website.  It helps build trust for you to join, particularly as they are a new business and yet they do not share this with you?  Major Red Flag.  It makes you wonder what they are trying to hide…
A Membership to the R Network grants you access to their product line.  Let's run through what they offer now.


R Perks
This allows you to save money each time you take part in activities such as dining, watching movies, activities such as golf, etc.  It is exclusive to members living in the US or Canada.
It is included in the Charter Membership, but requires a fee paying with the FANN membership.
R Travel
This is a travel portal where members can get discounts and deals for when they want to travel.  It can help you save money on hotel bookings, car rentals, cruises and flights.
R Network Concierge
This gives you access to a person is an industry expert who can assist members on how to get the best deals
R Mobile
R Mobile promises to reduce your monthly phone bill significantly. They state you can tell their concierge the plan you are currently on and they will offer you options to save you money on your next bill.  This is not available for Sprint Customers, though.
R Autos
Buy a car from the comfort of your own home, with this concierge service.  Tell your concierge your ideal make, model, colour and other specifications and they will find your ideal car.  They will inspect it and purchase it at a much cheaper price (apparently).
It will then be delivered to your home after the sale has been finalised.
But I would suggest you inspect the car before you finalise the sale, especially if it is a second-hand car.
R Mortgage
They are offering you the opportunity to apply for a mortgage.  Fill in the application form and provide supporting documents.  They will then find you the best rates.  The entire process is done online.
R Meds
This saves you money in relation to medication.  You can purchase medication without insurance requirements, health restrictions, deductibles and co-pays.  When you join, you will get a pre-activated card that you can use immediately.  It is accepted nationwide.
R Bank
This feature has still not launched, but they are promising to offer a full banking service, which includes checking and savings account, loans, mortgages, debit cards and bills payments.
Revv Card
Again, this is active yet and is waiting for the Bank to launch.  But it is a way of earning rewards and discounts on different transactions.
How to Make Money with R Network
MLM or Network marketing typically has 2 ways of making money.  Direct Selling the products or recruiting members.
R Network only offers the one and that is to recruit new people as members.  That is my biggest concern with R Network, and it has all the hallmarks of a pyramid scheme.
We will detail more when we go through their compensation plan.
I could be wrong, but it seems like it is a pyramid scheme that is disguised by a membership where you can save money on different elements.
You might save money with an account, but the only way to make money is to recruit new members in. Which shouts out "Pyramid Scheme"
Haven't Made Your First $1 Yet?
Studies have shown that more than 70% of the people who want to make money online have not made their first dollar yet. So, you're not alone!
Is R Network a Pyramid Scheme
I have to go out on a limb and say it could well be.
Consider that a Pyramid Scheme is a scheme where the only route to making money is through recruiting.  Well that is what the R Network is selling.
Some of the products and services it is offering are vague, and considering the website launched in March 2019, a few of the features have not been launched yet.
R Network is by invitation only too, this makes it only accessible through another agent.  This is another sign of it being a pyramid scheme.
I would also say that their compensation plan shows the income for its affiliates is solely based on the number of people you recruit.  It is not based on the sales of any products or services at all.
In my opinion, this is enough for me to at least say "Keep Away!" and I would also say it could be considered a Pyramid Scheme and it needs to be careful as far as the FTC is concerned.  I do think it is a pyramid scheme masquerading as an MLM.
Getting Started with R Network
First things first, you can only join through an invitation.  If you try to join by their website, you are met with the fact that your details will be passed onto someone to contact you to join (as their affiliate).  This isn't necessarily a surprise within MLM, but they also do not detail the costs, etc associated with joining.
There are two membership levels available at R Network.
FANN Club
This is actually a free membership, although you would question how beneficial this level would be in regard to discounts, etc.
By becoming a FANN member, you gain access to R Mobile, R Mortgage, R Autos, R Meds and Petmeds.
Charter Members
The Charter membership is $50 a month, and it gives you all the benefits of the R Network.  You gain access to their Facebook Group, and find local gatherings, trainings and calls.  You also gain access to the back office, to allow you to earn money by inviting new members.
R Network Compensation Plan Explained
There are a number of ways for you to earning money as a R Network Charter member, but please note they all relate to recruiting new members and the FANN Club membership is not eligible.
T3 Bonus
Invite 3 new members to the Charter Membership to receive this bonus, which amounts ot $50 a month.
Power3 Rank
This is a bonus if you are able to invite 3 other charter members within your first seven days.  This will unlock all ten tiers of your Team Building Structure.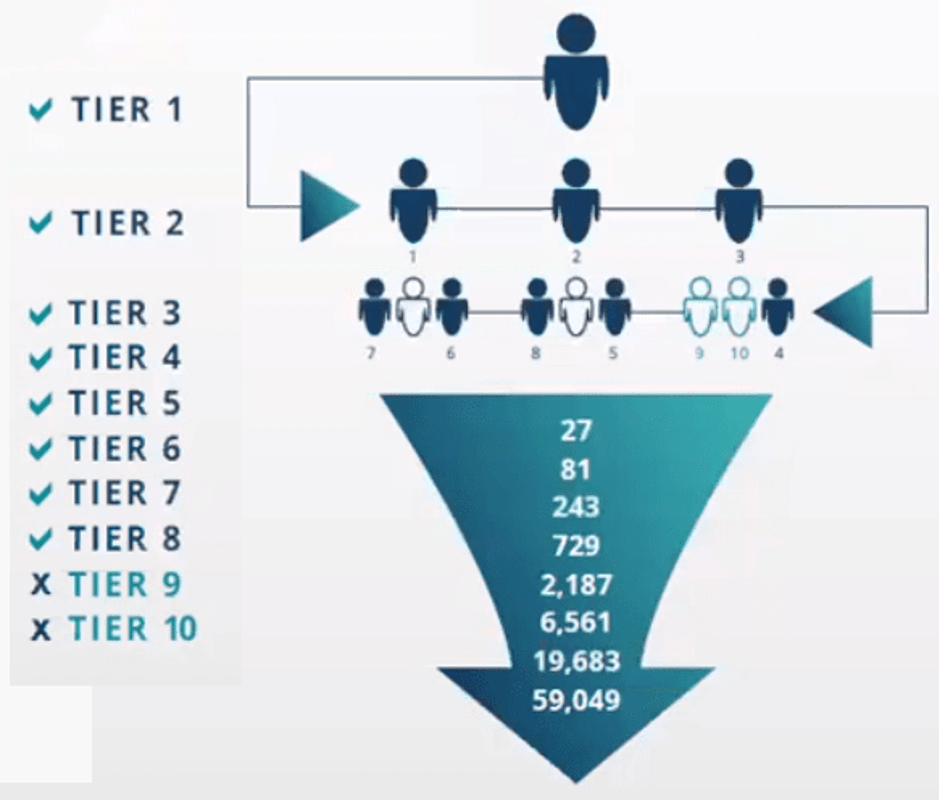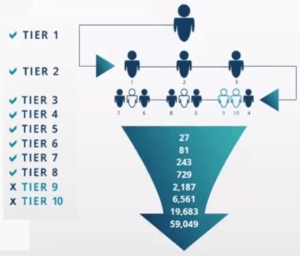 Founder Rank
If you are able to enrol ten new affiliates, then you have a chance to re-enter the Team Building Structure with a new Charter Member position.
You can also teach your first 3 team members to replicate all that you have done, so you can earn an additional $50 bonus.
Power 3 Compensation Plan
Their compensation plan works to the power of 3:
Personal Enrolment Network (PEN)
Any affiliates you enrol are placed in the PEN.  Invite 3 new affiliates to the R Network, so you can unlock three tiers and receive a T3 bonus of $50.  As long as your members stay active, you will receive the bonus.
Synergistic Team Building Structure (TBS)
This is the part of the structure that works on the 3×10 structure (and resembles a pyramid too).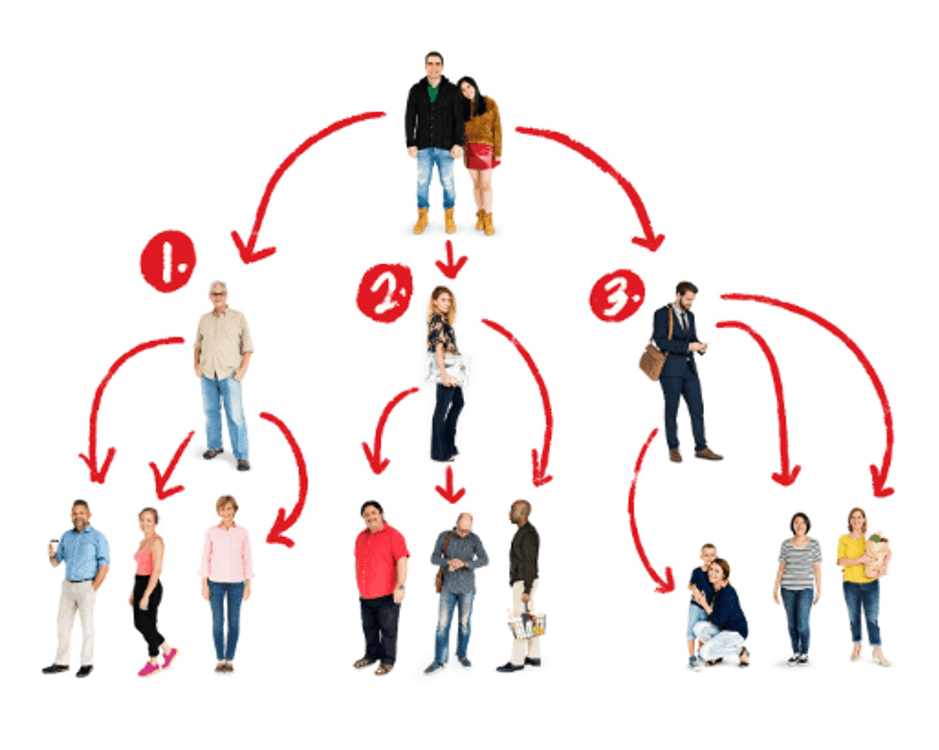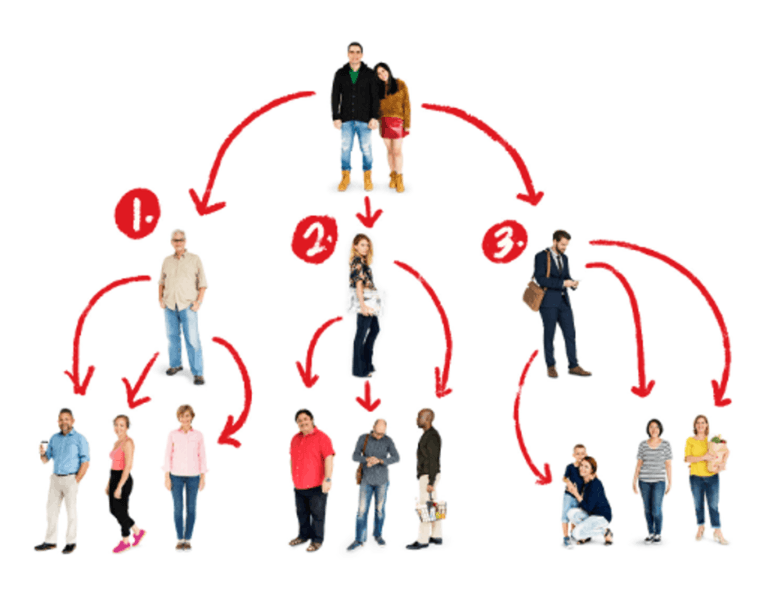 Your first tier has three positions, the second tier has nine positions.  The third has 27 positions.  Level ten has a staggering 88,572 positions.
Team members are added left to right on odd number tiers, and right to left on even number tiers.
Customer Structure (FANN Club)
You will also add any members who join as a FANN to your network, although you will not earn any commissions from them.  But there is no limit on how many you can recruit.
What We Liked About R Network
Here is what we liked about it:
#1 Could Save You Money (Possibly)
I am concerned about this company, but there is a possibility that it could save you money on certain aspects – buying a car, for example.
But, as it is only by invite, they will probably push you quite hard to pay for the paid membership.
What We Didn't Like About R Network
Here is what we didn't like:
#1 Invitation Only…
I have a number of concerns with the R Network.  I worry when the only way you can join, even as a free member is by invitation only.  That is so you can be added to someone's network.  It stinks of a pyramid scheme, and it gets worse the more you find.
#2 It's a Pyramid Scheme
I am pretty sure this has all the hallmarks of a Pyramid Scheme.  They are very vague about a number of details, there is a lot of focus on how this can make you money, instead of saving you money.  But the biggest red flag is the fact that the only way to make money is to recruit new members.
I might be wrong, but with the facts available at this point I cannot see how they are not.  The products are not really products, it sounds more like they are a broker rather than them having the products themselves and this is why I do think they may be a pyramid scheme.
#3 A lot of Focus on Making Money Instead of Saving Money
When you glance at their website, it should be all about how they can save you money.  But when you actually read their website, it comes over as more of a way of making money than saving you money.
This is another sign it could be a pyramid scheme, as they are pushing this side more.
#4 It's Bank – Can You Trust Them with Your Money
Would you entrust your money with a brand-new bank?  Especially as they have not launched it yet and none of the founders have any real experience in regard to banking.
I think it has been added just to try and back up their credentials that it is legit.
#5 Will You Actually Save Money?
You would also need to weigh up the savings against the membership fee.  Are the savings you will get on the FANN membership going to stack up?
$50 a month is $600 a year.  If you save massively on a new car, then it might be worth it.  But if you are saving a couple of dollars on your phone bill, it doesn't really stack up to you saving money.
Haven't Made Your First $1 Yet?
Studies have shown that more than 70% of the people who want to make money online have not made their first dollar yet. So, you're not alone!
Can You Make Money with R Network?
I would question whether you can really make money with the R Network.  There are major concerns with this business opportunity and the fact it has all the signs of a Pyramid Scheme tips the balance to say you won't be able to make money from this business opportunity.
It is nearly a year since the website went live, and yet they have still not launched their banking services.  There is also still a real lack of information on their website, including the different membership levels and how you can make money with them.
The products they have available don't really match each other, it just looks like a cover to me (personally)
The amount of money you can make will be determined by how many people you can convince to sign up into your network.  But if you are having doubts after what we have said, can you imagine getting anyone to sign up to this scheme too?
If you are looking for alternatives to this, then there are much better options.  If you are still interested in promoting products or services within the banking industry there is a much better way of doing it without joining what is clearly a pyramid scheme.
WE are not a fan of MLM, but it is not the only way to make money online.  We prefer Affiliate Marketing.  There is no need to recruit people, and the majority of affiliate programs are free to join.  Make money by promoting products and services you believe in, and not from some scam.
Making money from affiliate marketing is as simple as promoting someone else's products and earning a commission from any sale.
If you think about one of the services that R Network offers – the travel agent aspect.  If you are a fan of travelling or want to be able to make money from that kind of thing, you could do it from affiliate marketing.
There are plenty of affiliate programs within the travel sector.  Here are a few below: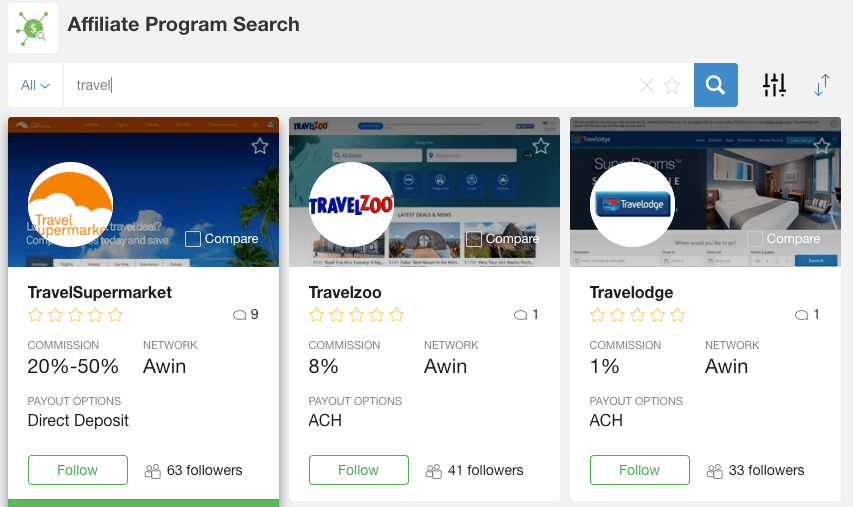 You could become an affiliate of TravelSupermarket and earn 20%-50% every time someone buys a holiday through your affiliate link.
MLM requires you to be a good face to face seller or be a great recruiter.  Affiliate Marketing requires you to be able to help others.
By helping people find answers to their questions and providing the answers and links to products and services, you could earn passive income without the need to hard sell.
It does require time and training, but at least it is a legit option and affiliate programs are free to join.  You could be earning money whilst you sleep, as your website will be active all the time (much like ours is).
If you want to learn more about affiliate marketing and how it works, then our step-by-step guide will walk you through everything you need to know.
My R Network Review - Final Conclusion
I would suggest you stay away from the R Network.  There are too many red flags and I would highly suspect they are a pyramid scheme disguised as an MLM.
The reasons are they do not actually have their own products, they were allowing people to sign up before they went live, the income is based solely on recruiting new members.
I would suggest you give this a wide berth!!
We are not a fan of MLM, not because it is illegal or that it isn't profitable, but because it is really restrictive, and the expensive costs involved.
That is why we recommend Affiliate Marketing.  It is our top recommended business model for anyone wanting to make money online.
The reasons are simple…
You don't have to recruit anyone to make money
You have the freedom to promote any products or services you want and not get restricted by only promoting products from one MLM company
NO face-to-face Selling is involved
It is FREE to get started
In fact, with affiliate marketing we are close to earning a 4-figure monthly passive income stream.  With the right help and guidance, you can too.  Click here to find out about our top recommended training platform for learning affiliate marketing.
Thanks for checking out our R Network Review.  If you have any questions or want to share any experiences you have had with the R Network, MLM or in general we would love to hear from you.  Write any comments in the section below.  thanks 🙂