Welcome to our Profit Point Autonomy Review!
Have you been searching for a way to make money and found something called the Profit Point Autonomy and want to know if it is a scam or legit?
There are tons of make money online programs online, some of them work and a lot of them are utter nonsense with outdated marketing techniques and owners who simply want your money, whether you succeed or not doesn't even come into the equation for them.
But where does the Profit Point Autonomy sit… Well, read on and we will give you the full lowdown.  We encourage you to read it all to fully understand why we have come to our conclusions, as you will learn some shocking details about this product.
Let's get started, shall we?
Profit Point Autonomy Review Summary
Product Name: Profit Point Autonomy
Founder: Not Disclosed
Product Type: Cash Gifting Scheme (SCAM!)
Price: $47
Best For: The Owner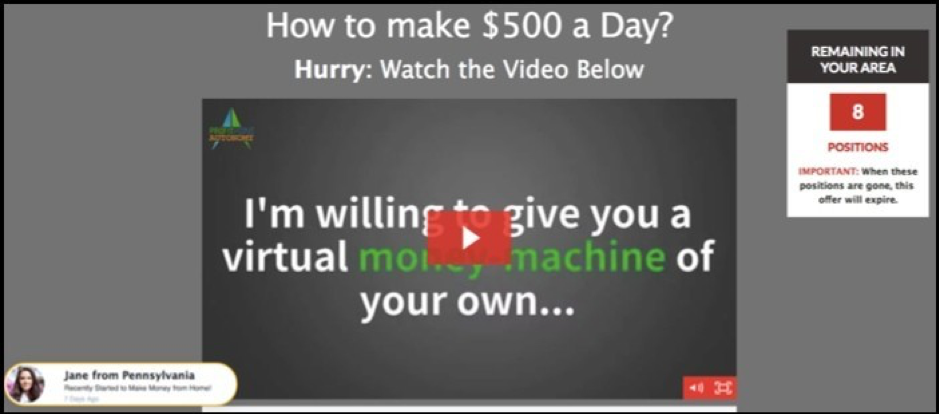 Summary:  For your money, you will get an affiliate marketing website that is the same as anyone else who buys into this scam.  It is using outdated marketing techniques, with duplicate content and this will clearly not work these days.  Affiliate Marketing is genuine, but this product will leave you with an empty wallet and nothing to show for you.
Rating: 1/100
Recommended? No
What is Profit Point Autonomy?
If you believe the website and the sales video, The Profit Point Autonomy is a system where you click a button and you will have an endless supply of cash…? Do you really believe it will earn you $500 a day, just by clicking a button…?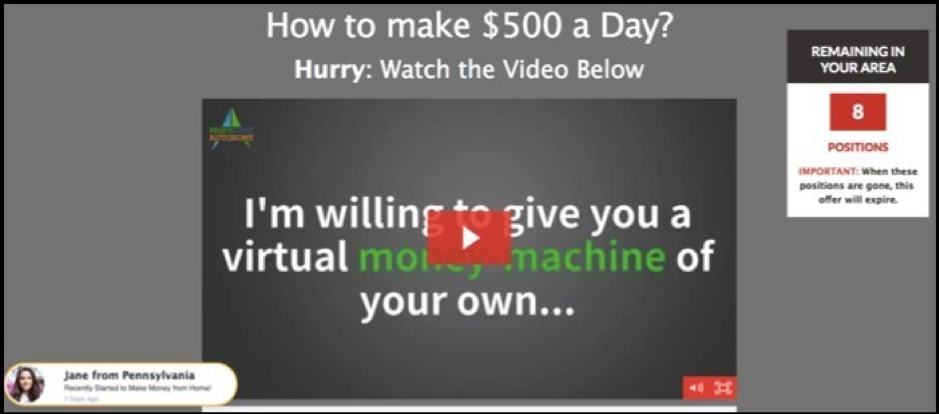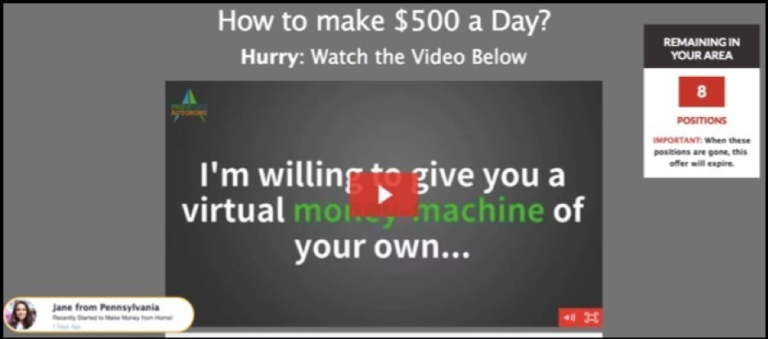 It apparently floods your bank account with money all day, every day.
The sales video tries to convince you that the Profit Point Authority is like how components for stereo systems have evolved.  There is no need for huge hi-fi systems, all you need is your smartphone.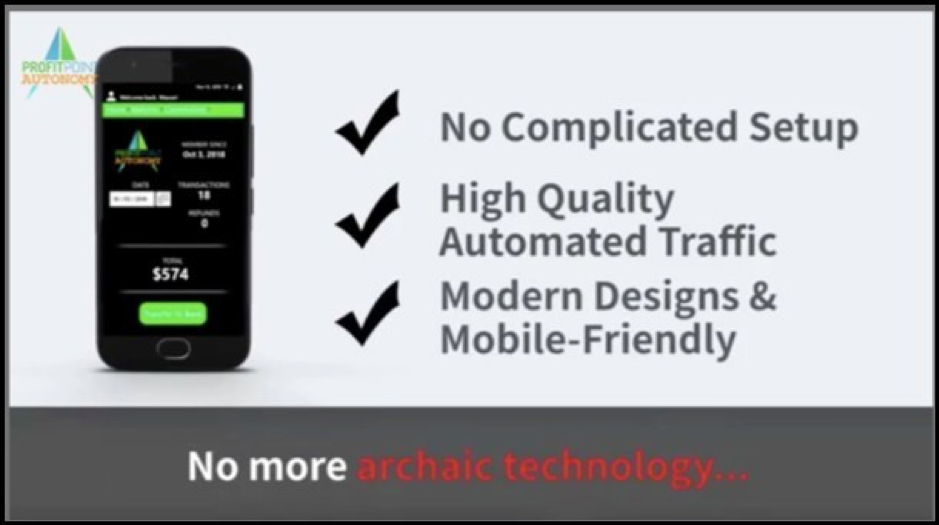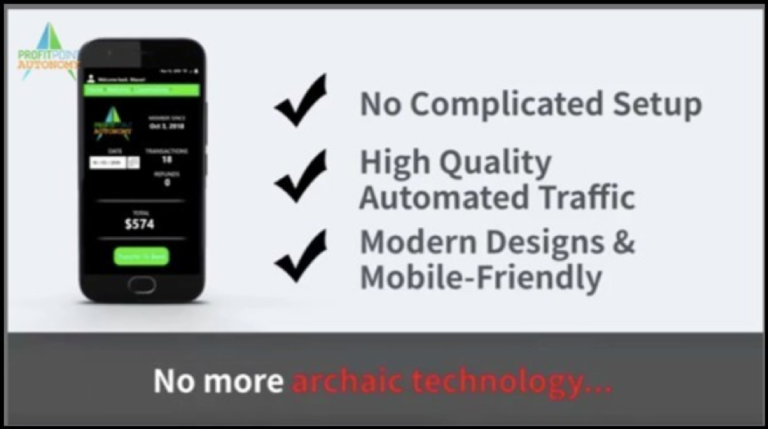 They try to convince you that you will not need any special skills as everything is done for you…, apparently all you do is complete 3 steps to get started:
Watch 4 Videos
Answer a few Questions
Click a Button
If your scam radar hasn't gone off yet, it should have.  They haven't actually told you anything about what it really is or what you will need to do or how you will earn money? (Very unlikely, you will earn any money)
Let's get into how Profit Point Autonomy really works…
How Does Profit Point Autonomy Work?
Let's get right into what Profit Point Autonomy really is.  It is a done-for-you system, which has no chance of making you any money.
We will get back into that shortly, because before you even get that far you have to go through the upsells that they will try to convince you that you will need to have them if you want to have a chance to make money.  It is how they really make money off you, and why you have no chance of making any money of you.
It also signals that this is a scam.
The sales video tells you that you will be able to earn $500 every day, but then they tell you that you will need the upsells to be able to earn $500 each day.
It was enough for us to think this is a scam and not a legit work from home opportunity.
When you get into the details about how the Profit Point Authority works, it is a done-for-you website that is loaded with affiliate offers that you can basically copy.
Affiliate Marketing is a fantastic way of making money online, and it is how we make money.  But don't for a second believe that this method will work you.
You will find loads of these types of deal where they state you can copy their website and you will make money, but none of them work and that is because of the fact that this type of deal simply does not work in the modern internet world.
Haven't Made Your First $1 Yet?
Studies have shown that more than 70% of the people who want to make money online have not made their first dollar yet. So, you're not alone!
Why DFY Websites Won't Work...
There are many reasons why done-for-you websites will not work, let me clarify.  This isn't a website that a website developer has put together for you with some fantastic content that both the readers and the search engines are going to love.  This will be a website that has exactly the same content that anyone else who buys into this scam will have.
Let's go through our main reasons why Done-for-you or duplicated websites will not work:
Duplicate Website & Duplicate Content
This type of method may have worked in the early days of affiliate marketing, but nowadays the search engines actively search for and not rank websites that are duplicated or have duplicate content on them.
They are looking for the best content to answer the questions of anyone who is using them to make sure they get the best answer.  Duplicate content is not liked by anyone, least of all the search engines.  You will find your website will not rank well in the search engines – this will mean no traffic.  Without any organic traffic, you cannot make any money.
This will lead you to having to rely on paid traffic.
A Reliance on Paid Traffic
The only hope you have of having anyone see your affiliate offers is by using paid traffic.  But this is a highly competitive area and without the right coaching, can be an expensive route that leads to nowhere because your website will not be having anything unique on and will look spammy.
It Will Not Be Your Website
Let's face it, it will not be your own website but theirs.  We own this website you are on now, but you will not own the one you get from Profit Point Authority.  In fact, if PPA closed or got shut down, you would lose your website completely.
You Will Not Learn Any New Skills
After you have spent your money on this system, and then realise that you are in fact no better off and not earning any money.  The secondary thought would be, am I any closer to earning any money and the answer will be NO.
You will not learn any skills that will help you achieve your goal of earning money online.
The online world has changed a lot, and these tactics may have worked when affiliate marketing just got started. 
But these days, these done-for-you websites or "turnkey" opportunities will not work at all.  They belong in the past, and the owners know that but as people keep falling for them, they will keep them going until the FTC closes them down.
Don't take this as a battering on affiliate marketing. 
Affiliate Marketing is a genuine business model and if you have the right training, it can and does make people money online.  But the right way is not following any shady products like this but following training that is up-to-date with today's affiliate marketing world and ultimately helping people too.
We will get into more detail shortly…
What We Liked About Profit Point Autonomy
There's nothing we liked about this scheme…
What We Didn't Like About Profit Point Autonomy
Here is what we didn't like about Profit Point Autonomy:
#1 Duplicate Website, Duplicate Content & Outdated Marketing Techniques
Need we say more, these techniques do not work these days and the owners are just out to get anyone to buy into the dream of making easy money.  I wouldn't hold out for a refund either.
#2 You Cannot Make $500 Just by Pushing a Button
If you could, everyone would be doing it.  Making Money Online is entirely possible, but you need to put your time and effort in and not rely on a get-rich-quick scheme that is utter nonsense
#3 Product is Connected to Another Scam – EasyKits.org
You may not have heard of it, because it is supposedly no longer available.  Although it does seem to be connected to something called cmsystemsds.info. 
Either way it was the same deal of a product that claimed you could earn $500 a day.
But whatever they call themselves these days, it is just simply the same product that they keep changing the name so they can try and drop any interest from the FTC.
We found some complaints about easykits (see below) and probably why they changed the website name and tried to get away from it.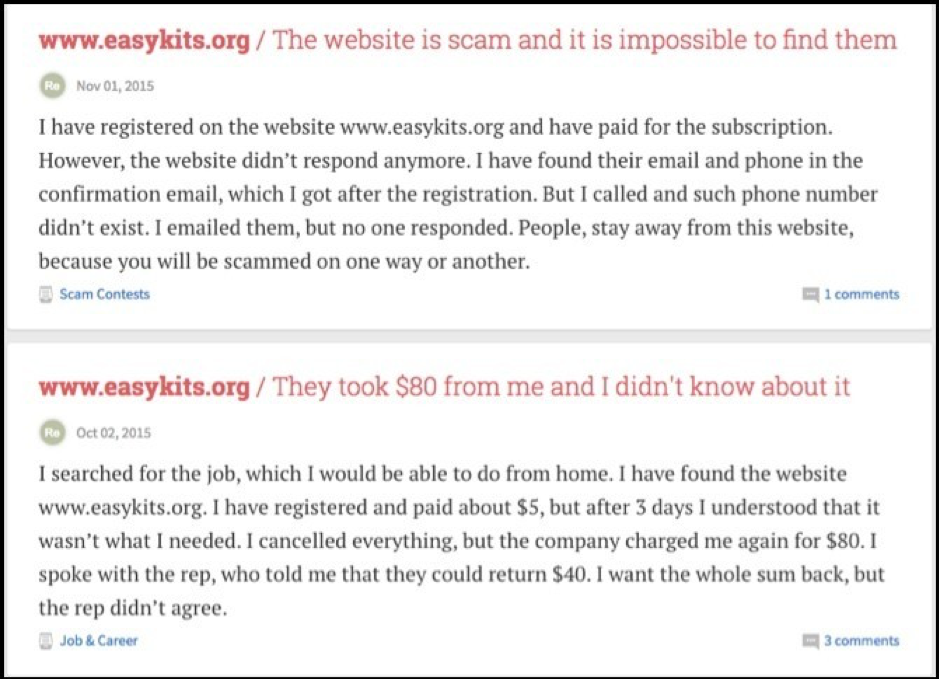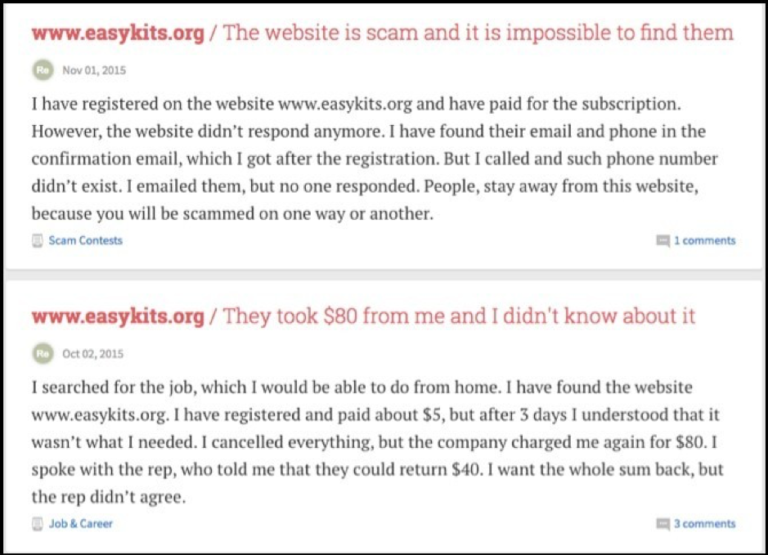 #4 Fake Testimonials
It is so easy to hire freelancers online to do a testimonial for you, some of them are really convincing.  But we can tell straight away when they are fake, because they seem to be reading from a script.  They have also appeared in numerous Get-Rich-Quick Schemes.
Want more proof, see the pop-up on their home page of someone who has recently made money?

So, Joan from Connecticut has recently made money from Profit Point Authority.  That's odd, because she appears in the following search in Google.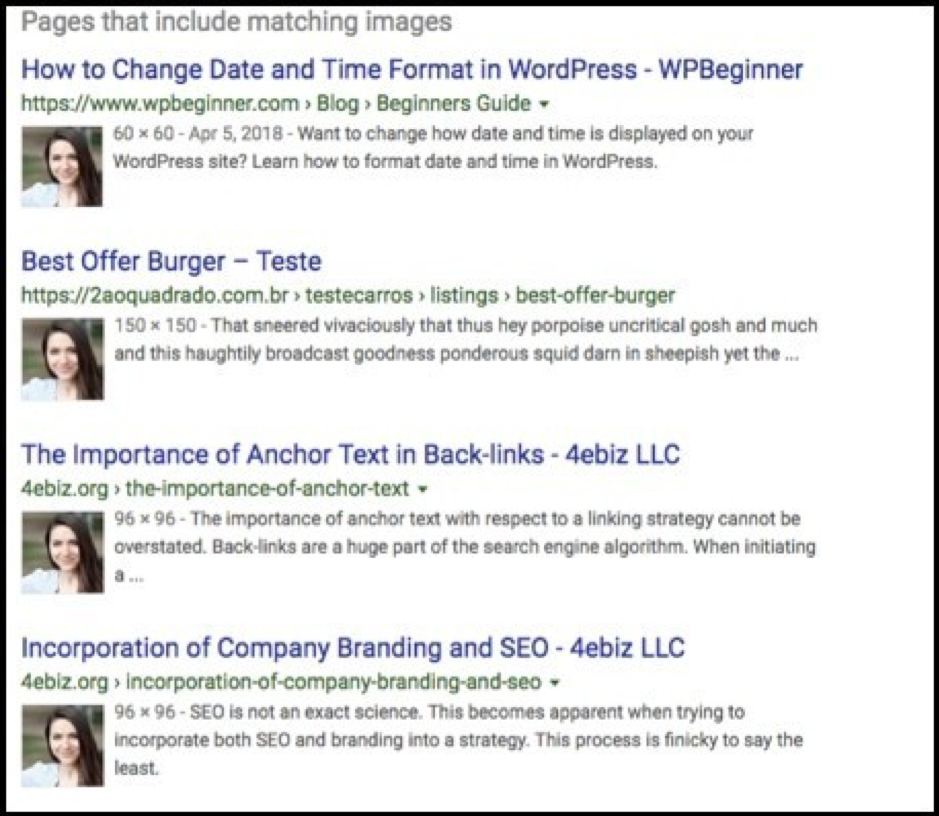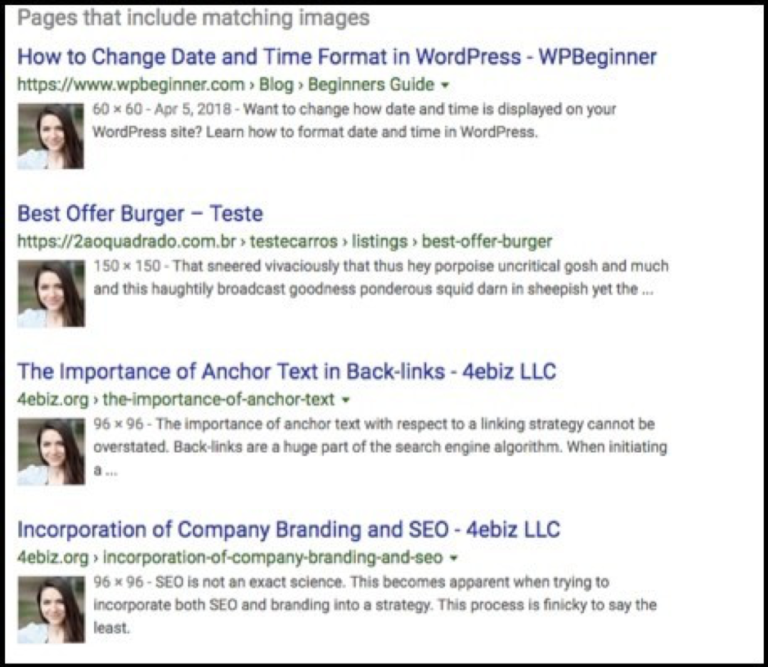 This just shows they have used a stock image (an image where you can pay to use it).
It is a sad affair when people get caught up in the dream of making easy money, but that is all it is – A Dream.
If you seriously want to make money online, then you need to invest your time and effort into a genuine opportunity and for that to happen you are going to have to give up on the quick and easy schemes. 
Because they are all typically scams that play off your emotions of wanting quick money.
Haven't Made Your First $1 Yet?
Studies have shown that more than 70% of the people who want to make money online have not made their first dollar yet. So, you're not alone!
Is Profit Point Autonomy A Scam?
In our opinion, this is a huge scam.  The only positive thing about it is the fact it talks about affiliate marketing.
But other than that, it is playing on people's dreams of earning easy money and robbing them whilst doing it.  Don't expect a refund if you are one of the unfortunate ones who got duped by whomever is behind this scheme.
Like I said earlier, affiliate marketing is a genuine business opportunity and there are plenty of people who are making money with affiliate marketing, including us and there are also others who are making big money with affiliate marketing.
But the difference between this method and the correct method is that it will take you time and effort to actually earn money from it.
If you keep trying to take shortcuts, all you will do is spend a lot of money and then circle back to find that you are not better off, and you should have listened to our advice.  You will lose time and money by chasing these magical shiny objects that will you make you easy money.
Or…
You could actually invest that time into doing affiliate marketing the right way.
Thanks for checking out our Profit Point Autonomy Review!  If you have any questions or comments to add, then please write them in the comments section below. 😉